The latest episode of The Kardashians has finally given us some much-needed closure on Kim Kardashian's alleged second sex tape.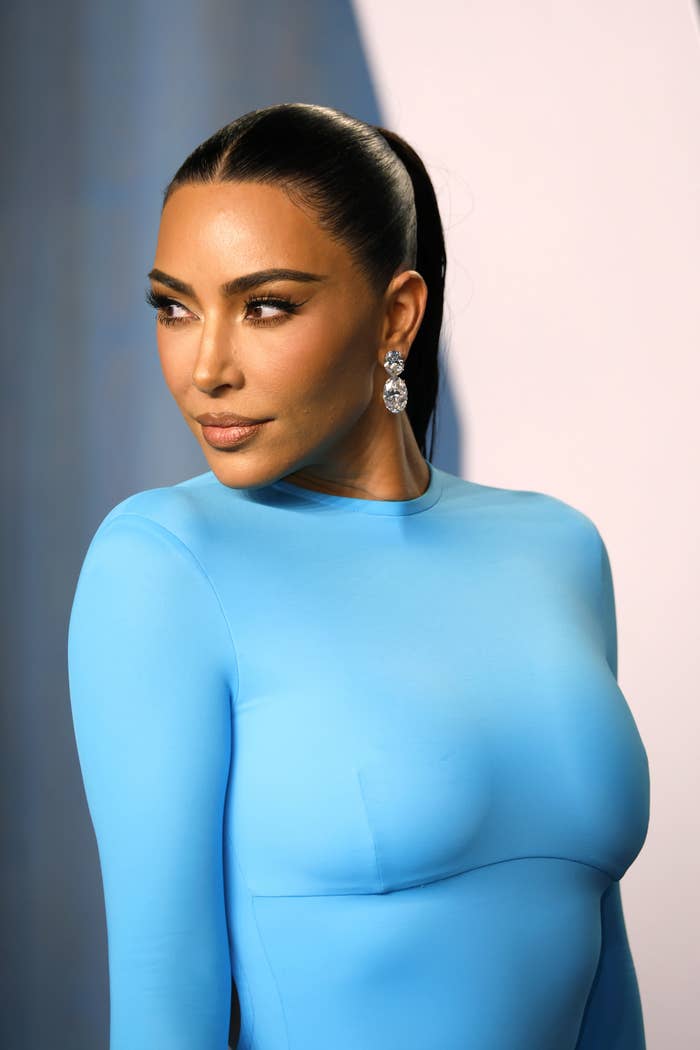 For those who aren't aware, Kim has repeatedly denied the allegations that she and ex-boyfriend Ray J have a second "unreleased and more graphic" sex tape, which began circulating last September when his former manager, Wack100, claimed he was in possession of it.
"Kanye, holla at me, bro," he said on an episode of Bootleg Kev's podcast when asked if he'd seen Kim and Ray J's infamous 2007 tape. "We got part two on the laptop. Ain't never been seen. We'd love for you to have it."
At the time that Wack100's claims were made public, Kim and her family happened to be filming their new reality show, The Kardashians, which is now available to stream on Hulu. And, unsurprisingly, the plot has largely been centered on the alleged sex tape so far.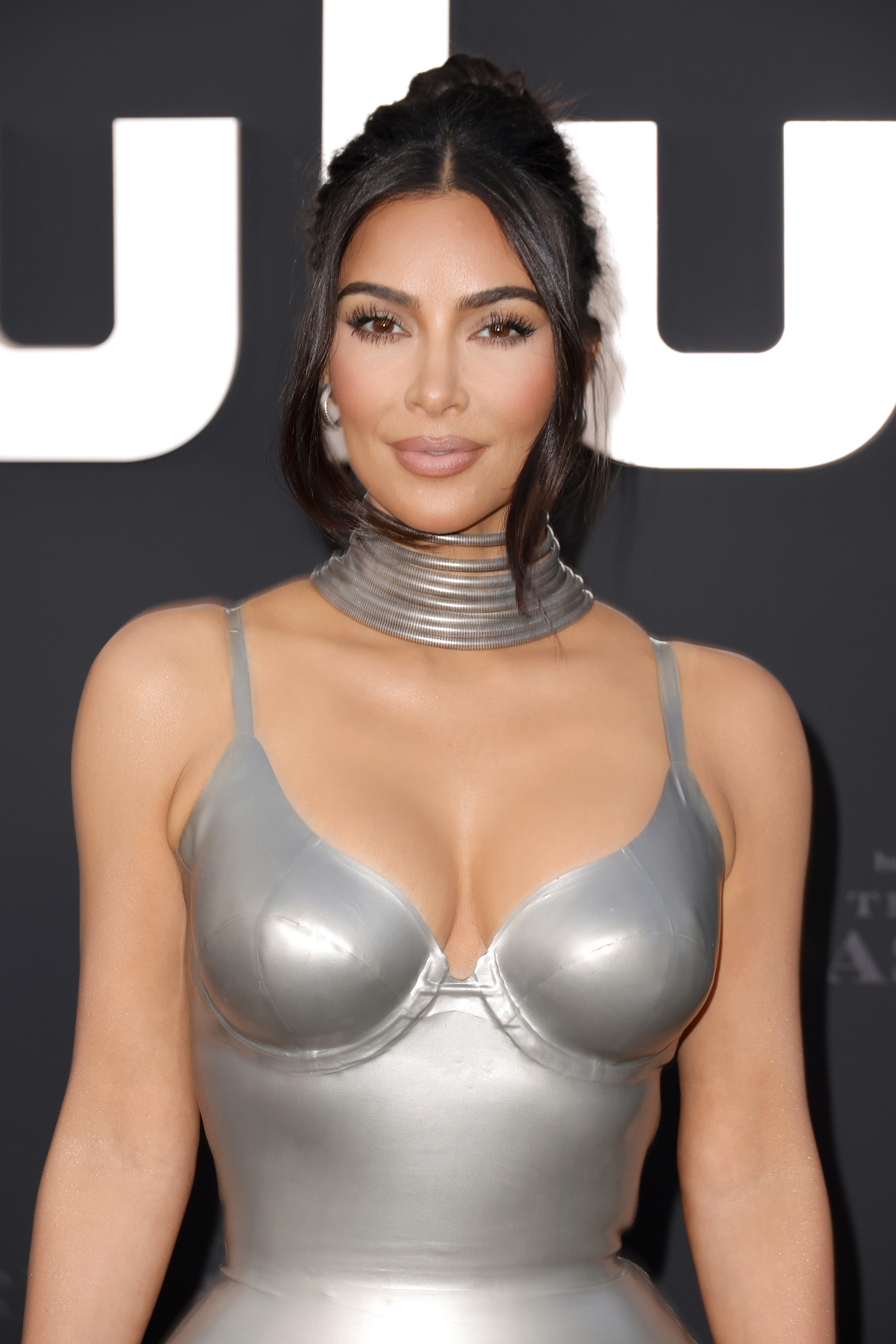 In the very first episode, which aired a couple of weeks ago, Kim's 6-year-old son, Saint, came across an advertisement for the tape while he was playing Roblox online.
"It was clickbait insinuating that if you click on it, there was gonna be a new sex tape coming out," Kim explained in a confessional. "Had my son been a little bit older and been able to read, I would've been mortified. But I died inside."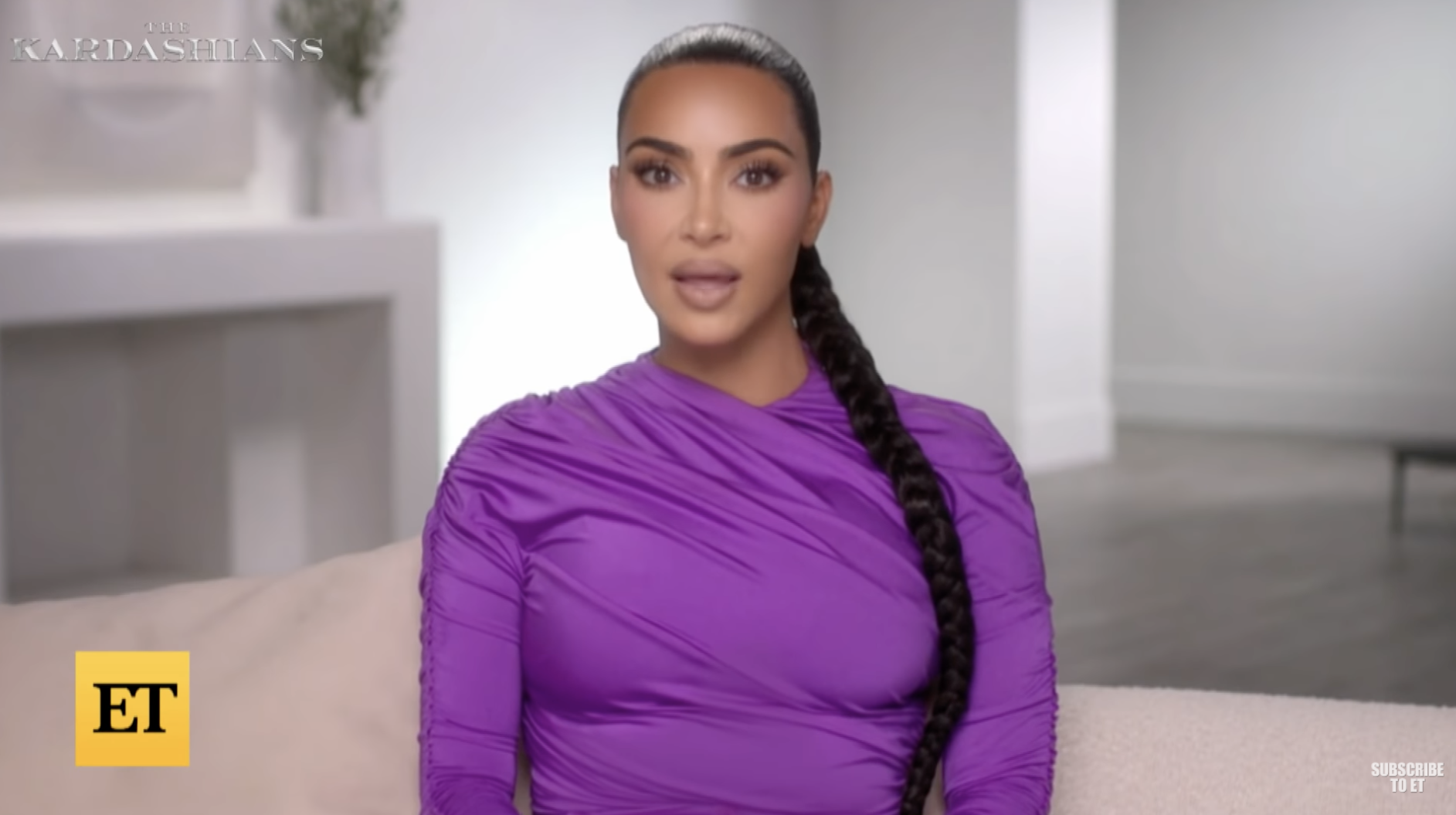 During the rest of that episode and the next, Kim — who said she was "99 percent sure" there was no such tape, and quickly urged her team to take up legal action — freaked out over the mysterious footage. She even began to question if she'd unknowingly been filmed by Ray J, disturbingly saying, "The fact that these people keep saying they have a tape — what if I was fucking sleeping and he stuck a dildo up my ass? I don't know, I don't remember anything."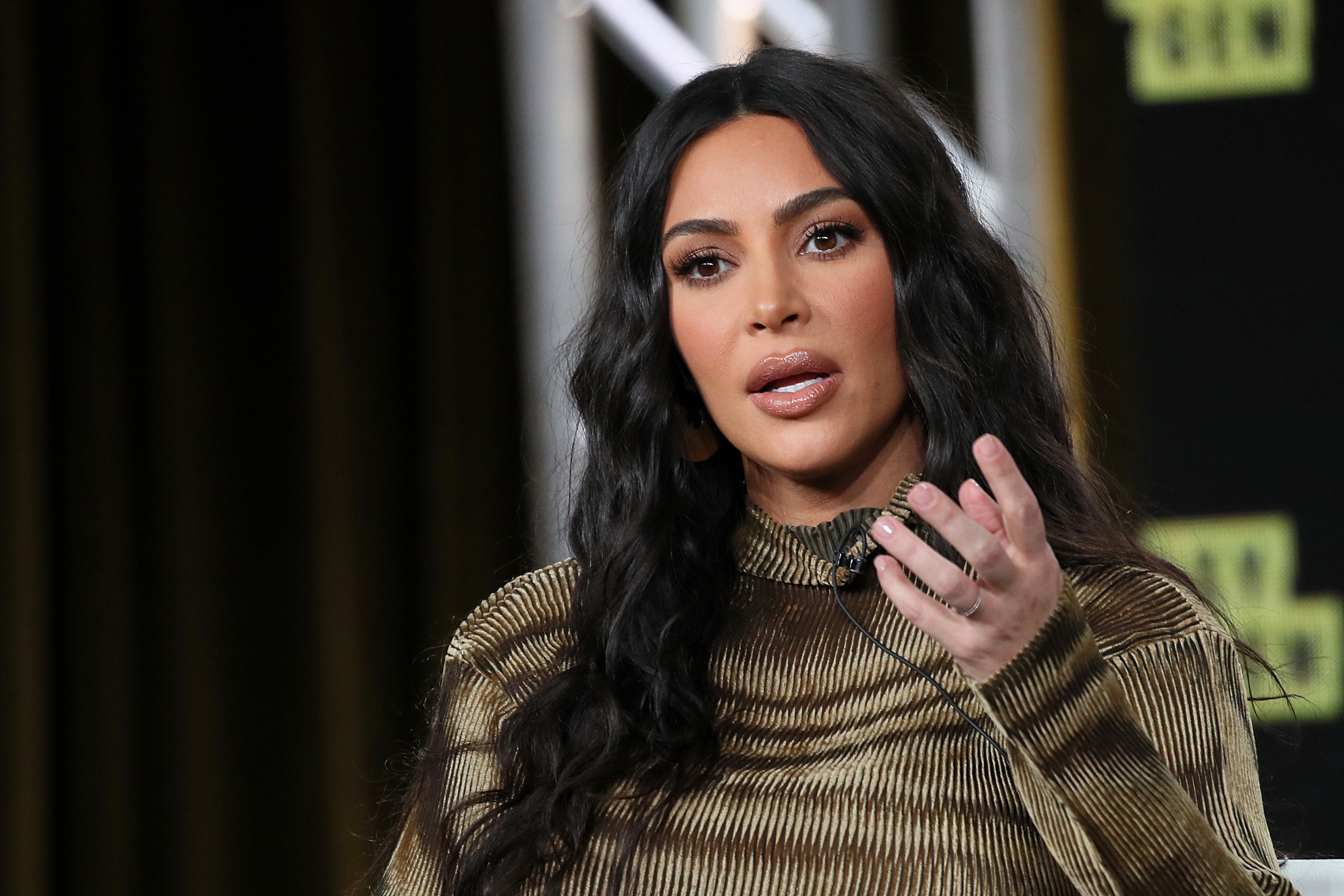 At one point, Kim phoned her ex-husband Kanye West and broke down into tears while telling him about the predicament she was in. "Over my dead body is this shit gonna happen to me again," she said. "I just want it gone."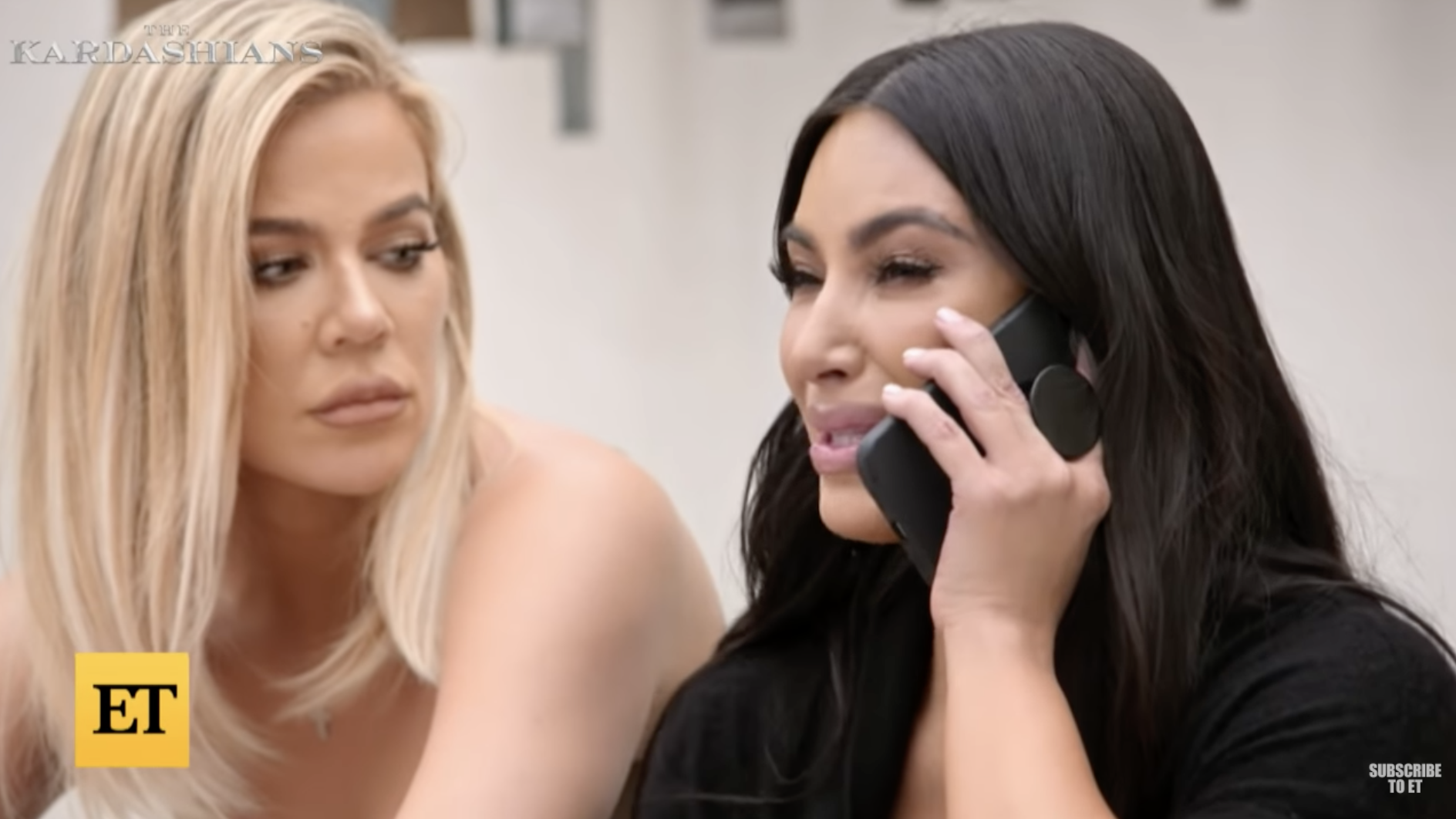 She later explained that it was only Kanye who managed to calm her down, as he told her to "stop worrying about the public perception" while reminding her of her "power."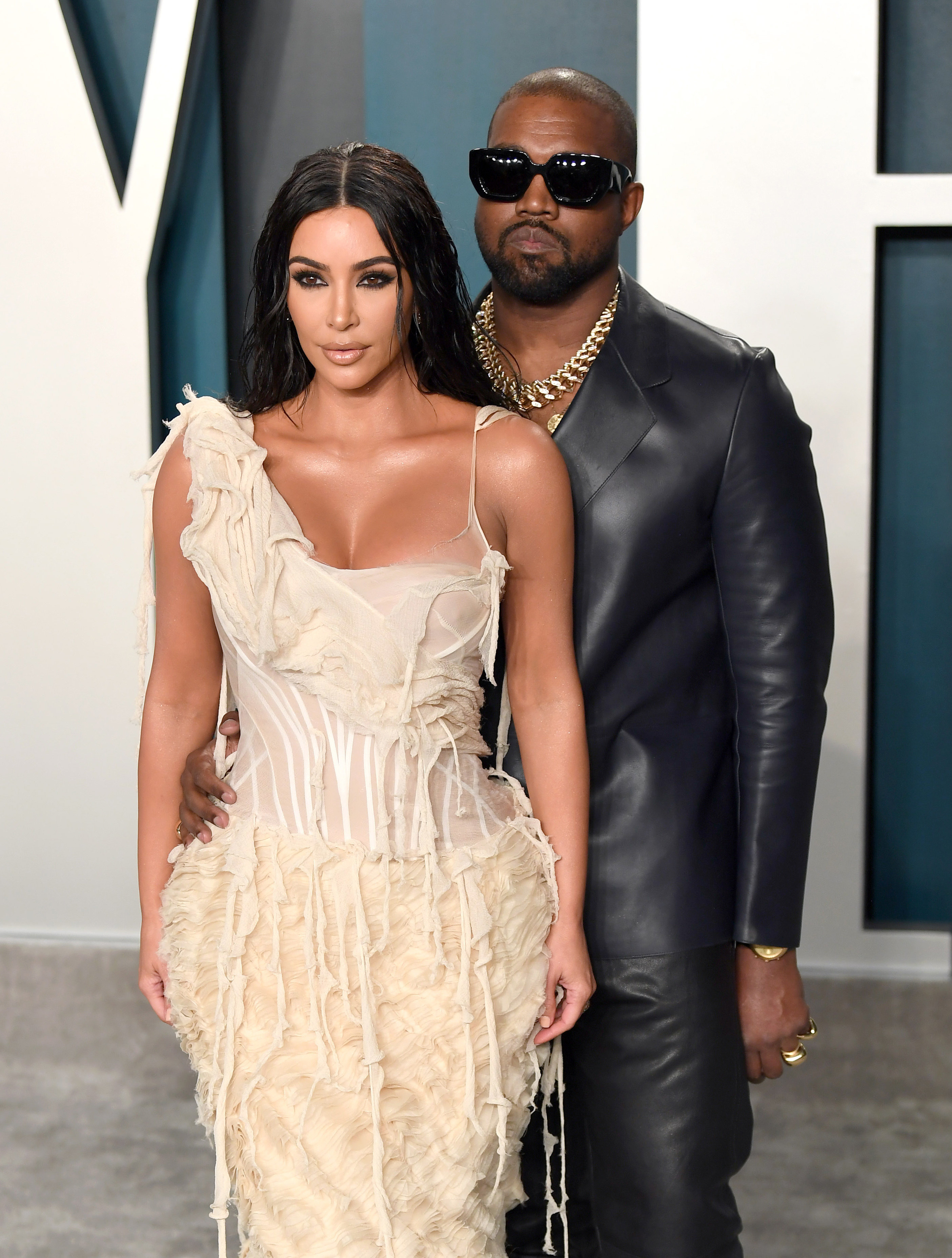 Now, in the latest episode — which aired last night — Kanye takes things a step further and offers Kim an unmatched sense of relief as he literally retrieves the footage for her ahead of her Saturday Night Live hosting debut.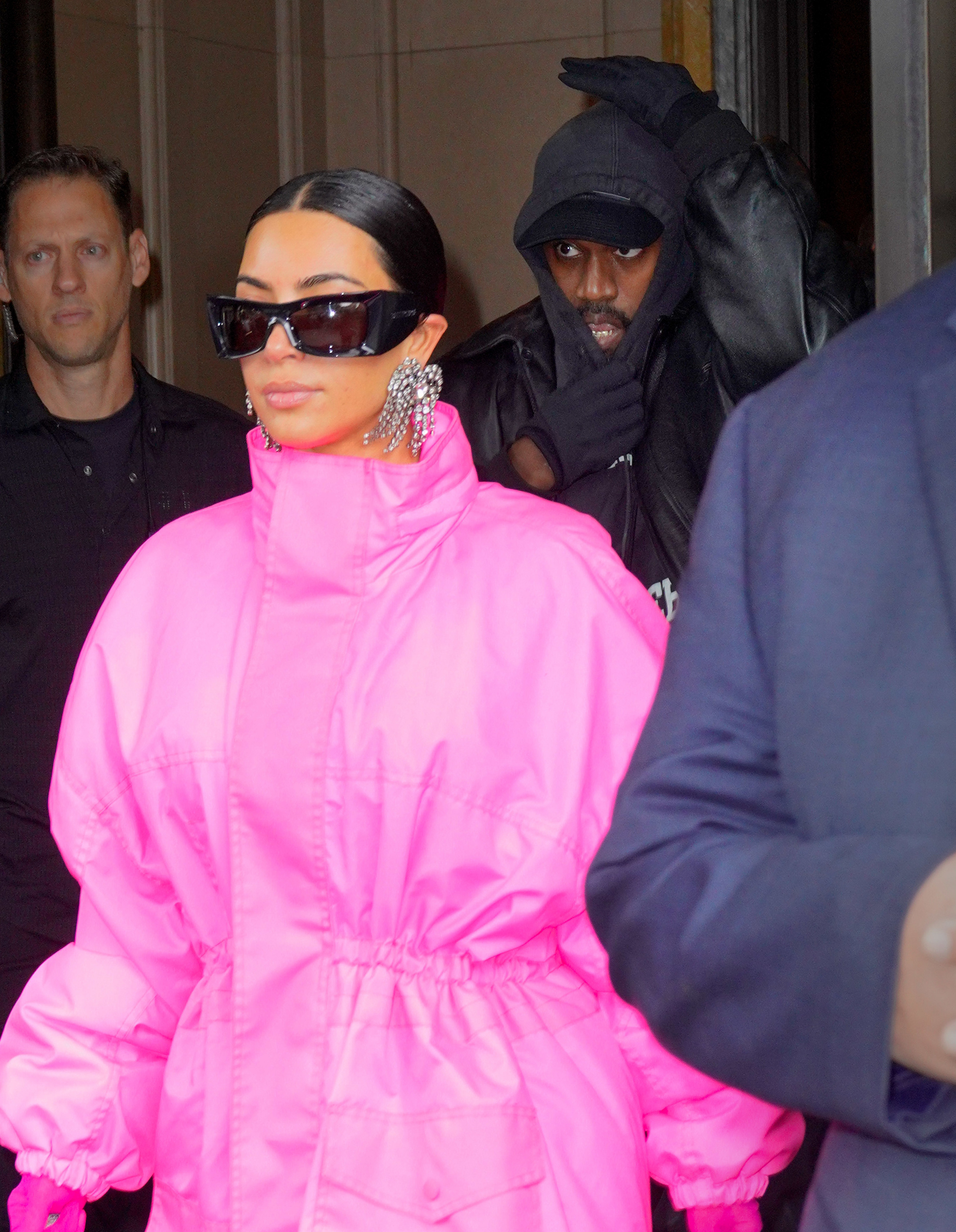 For some context, Kim and Kanye — who share four children — were on good terms as coparents at the time the episode was being filmed, so it's not surprising to her friends and family when he stops by with the grand surprise while she's prepping for SNL.
"I just came from the airport," he tells her mom, Kris Jenner. "I had to go to LA and come back 'cause I just traveled to get something for Kim."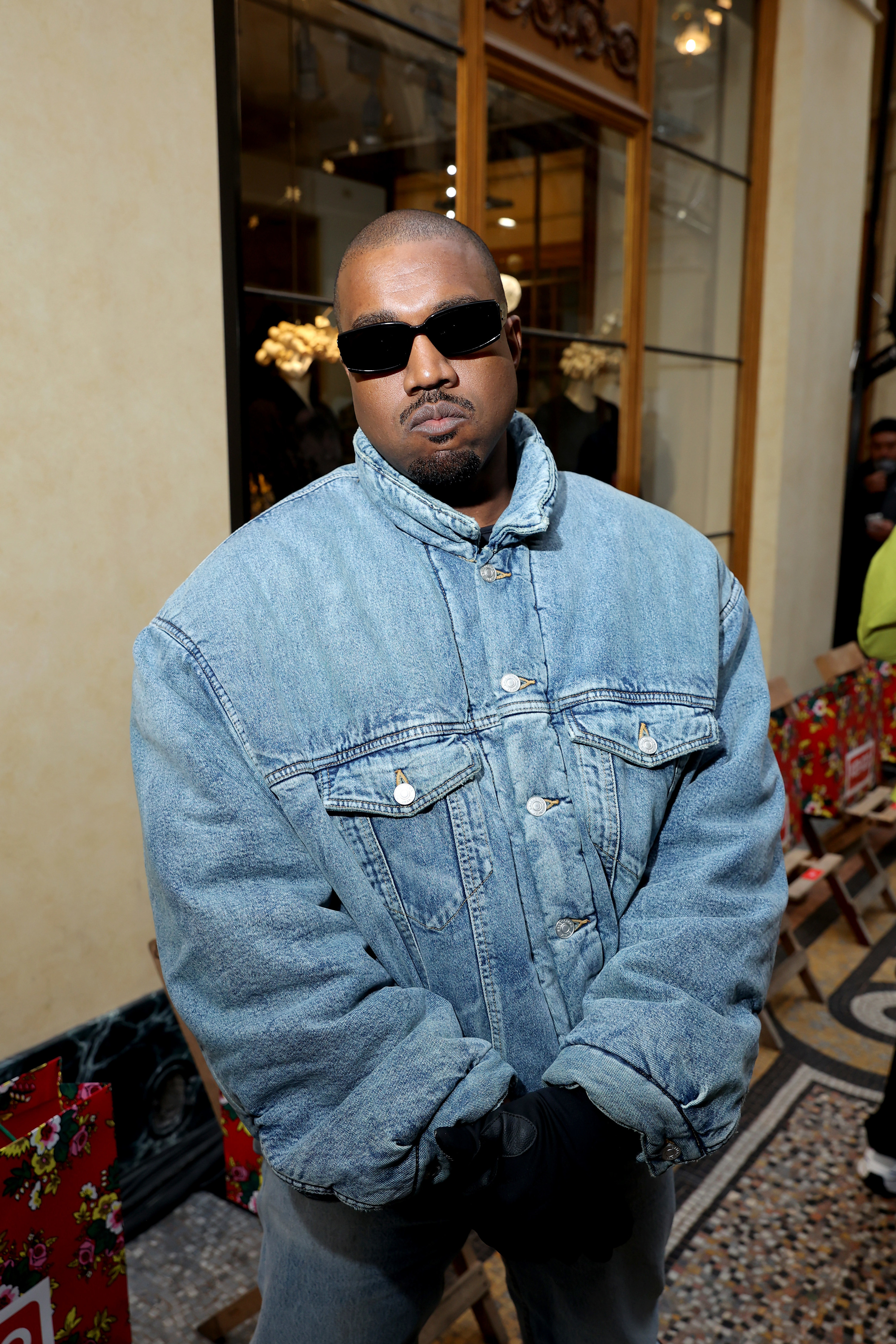 "You went all the way to LA to get something for Kim? You are something else," Kris says before asking Kanye what it is that he's got. He tells her, "Well that's what [Kim] wants to show you."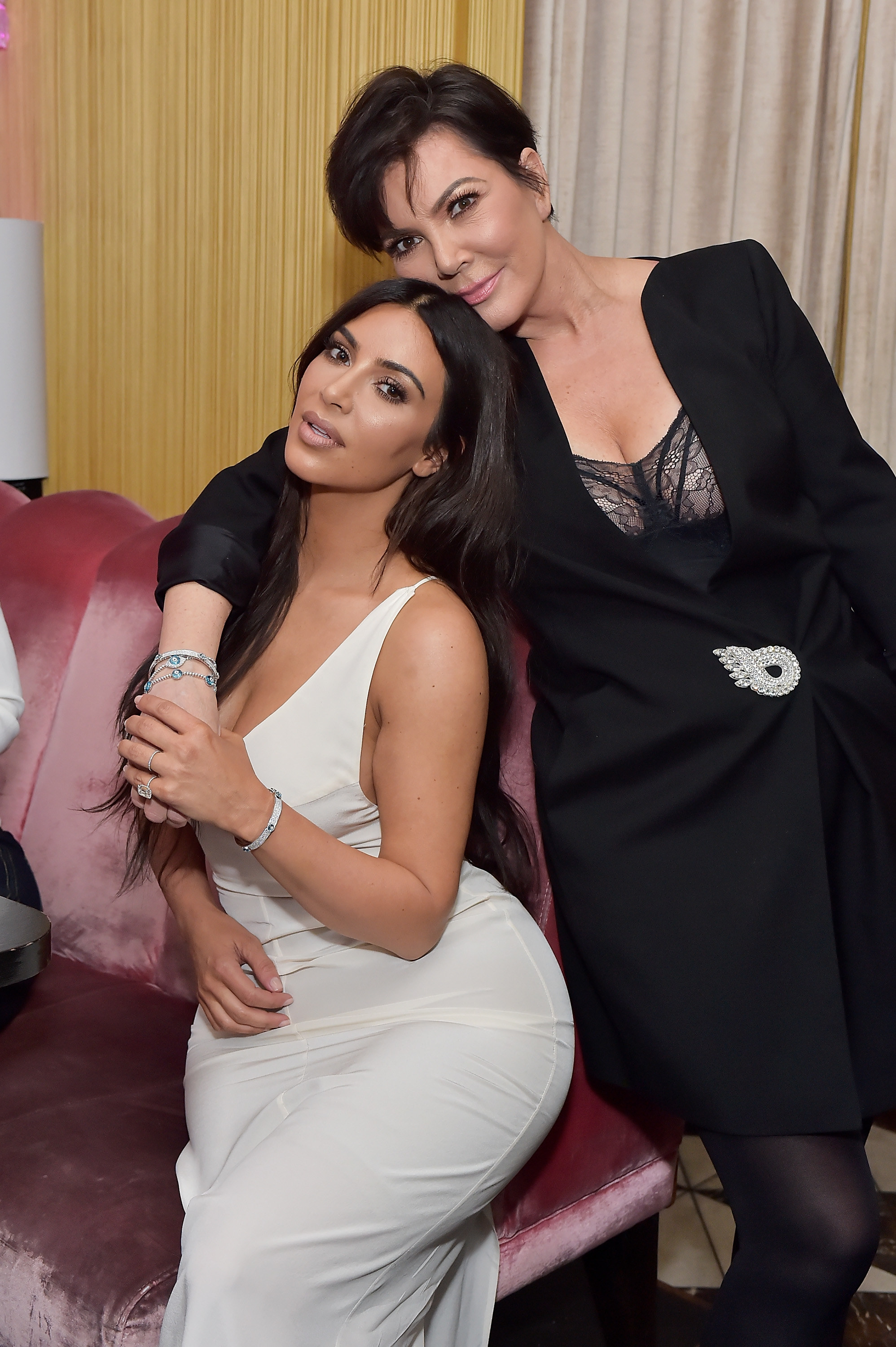 In a separate room, Kim has gathered her innermost circle to unveil the mystery item that Kanye has brought her. "I wanted to show you guys…" she says before cutting off as she becomes visibly emotional. "I was just gonna cry, and I don't wanna cry."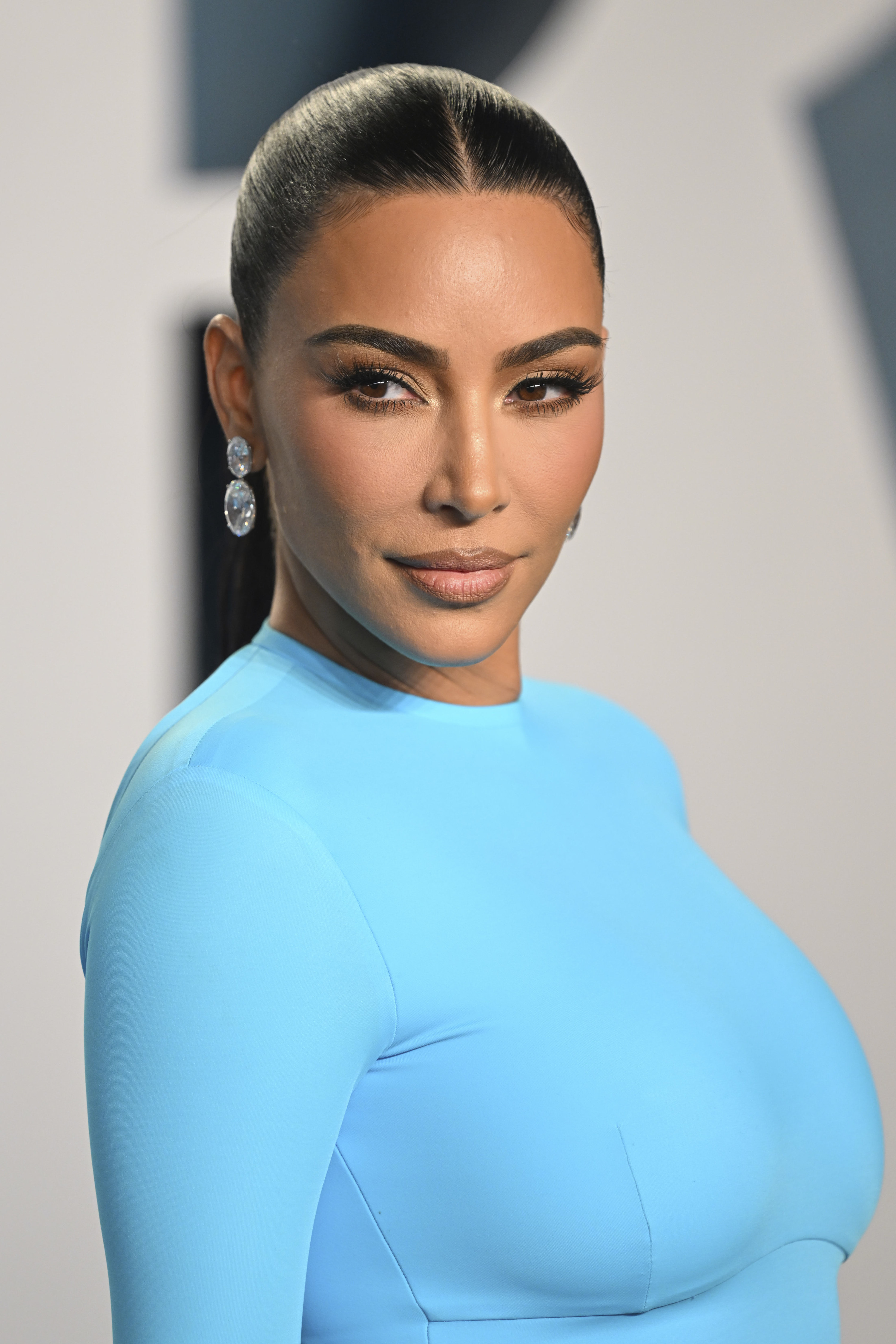 But Kim's voice immediately breaks as she fights to hold back tears. "Kanye flew home last night and he came back this morning, and I wanna show you guys what he got me," she says.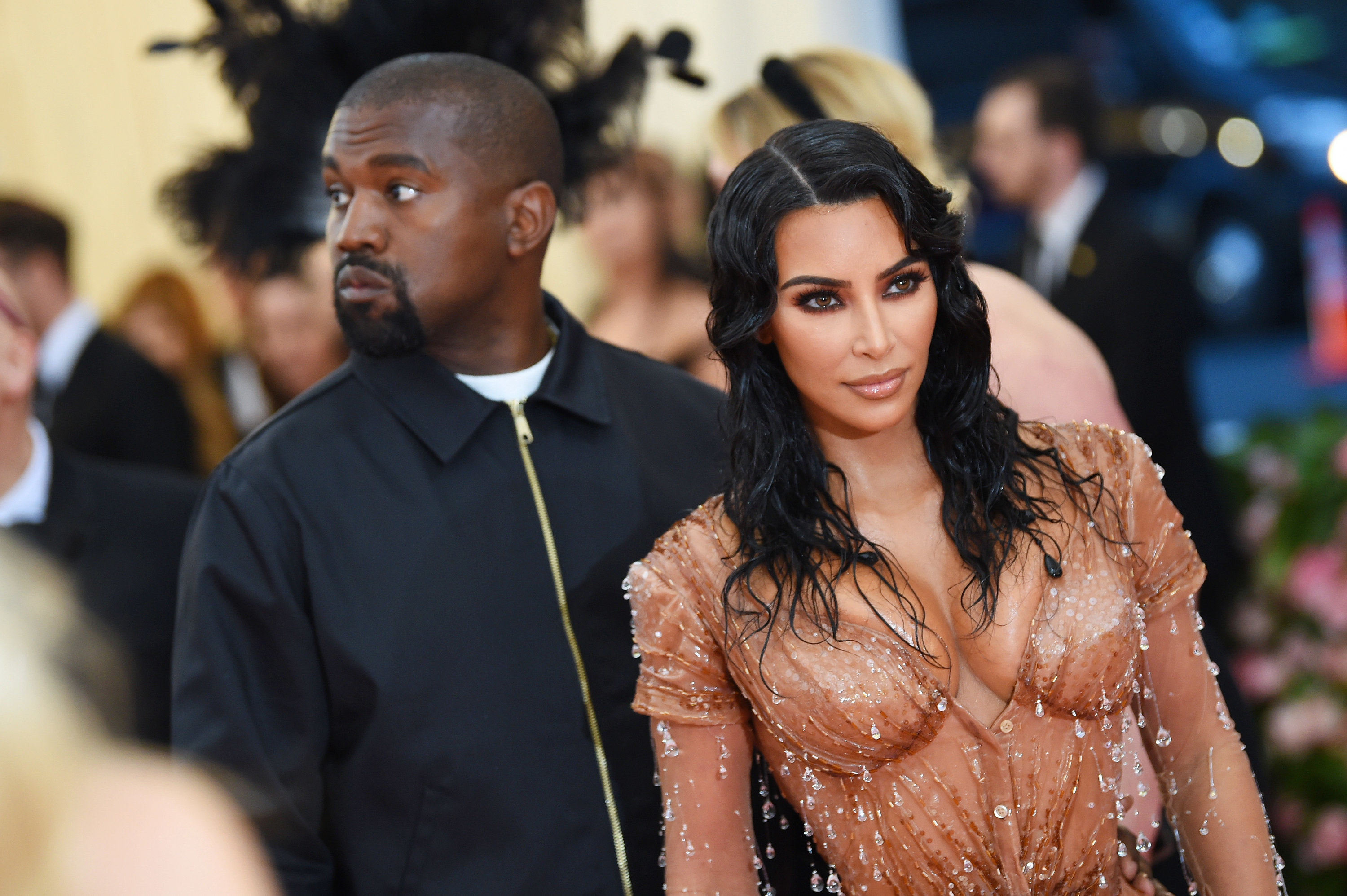 Opening a large suitcase on the floor, Kim says: "He got me all of the sex tape back. He flew home and got the computer it was on [and] the hard drive."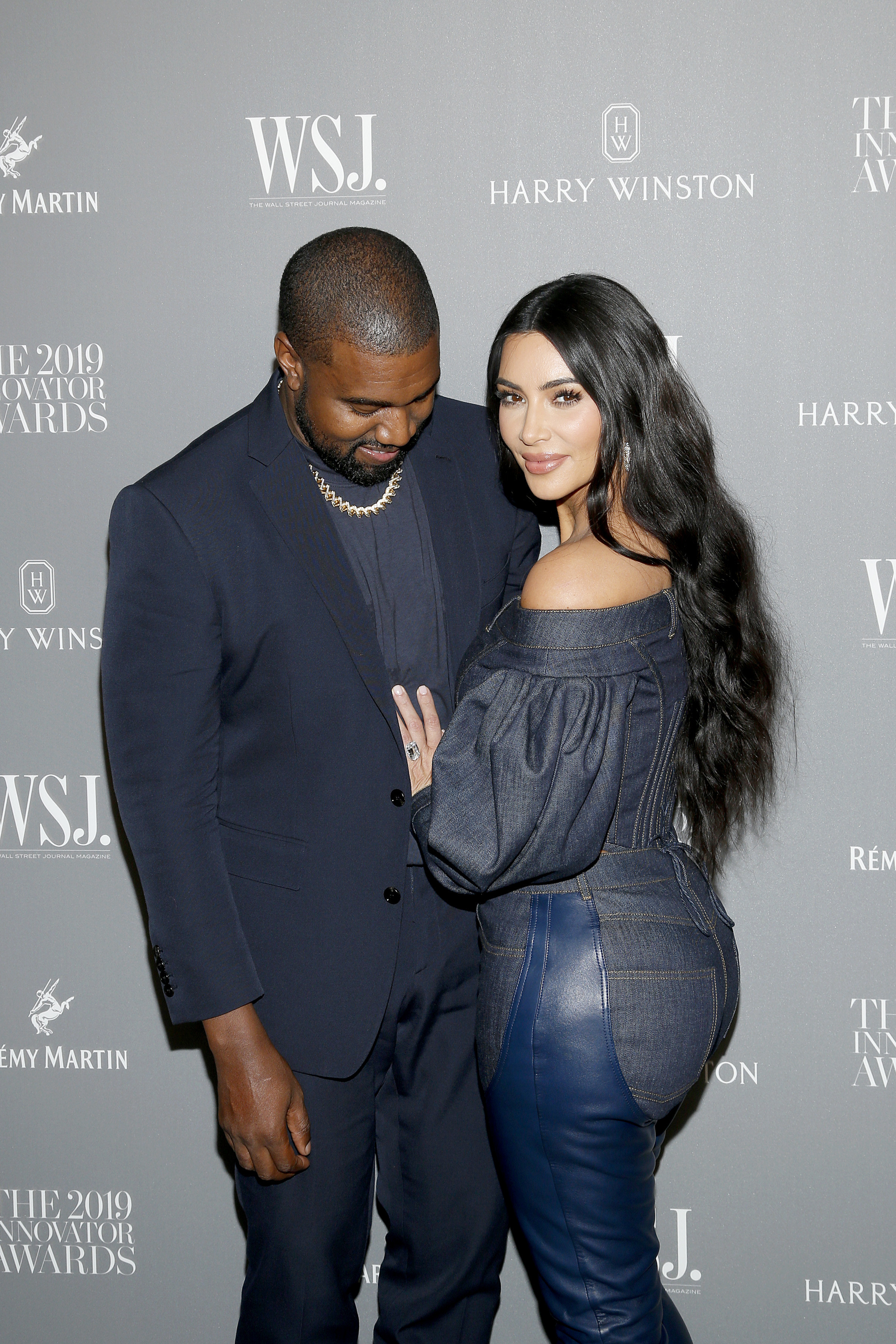 "[He] met up with Ray J at the airport and got it all back for me," she says in tears.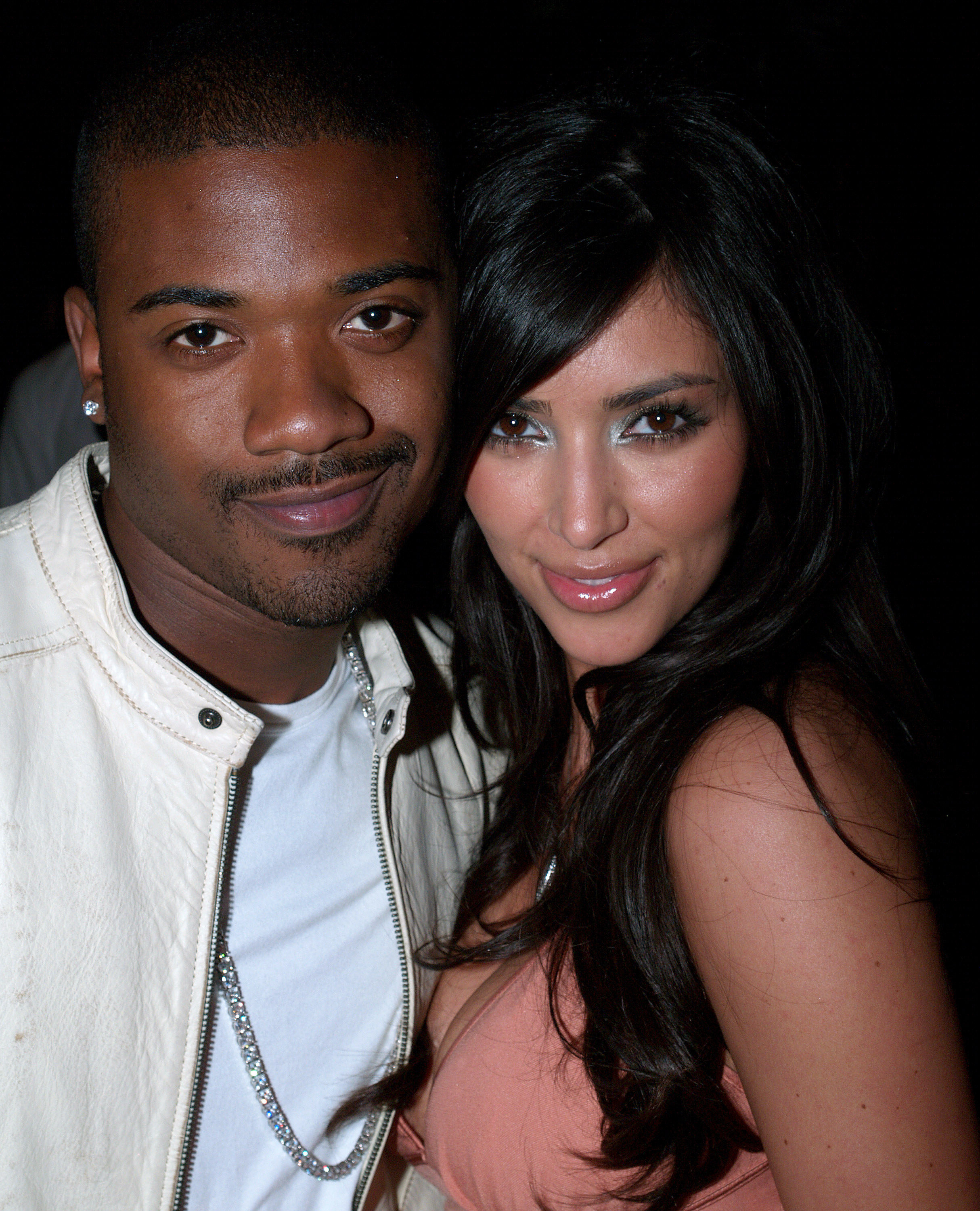 In a confessional, Kim continues: "I know Kanye did this for me, but he also did this for my kids. I wanna shield them from as much as I can, and if I had the power to — or if Kanye has the power to — that is just the most important thing to me, and I'm just so emotional because of it."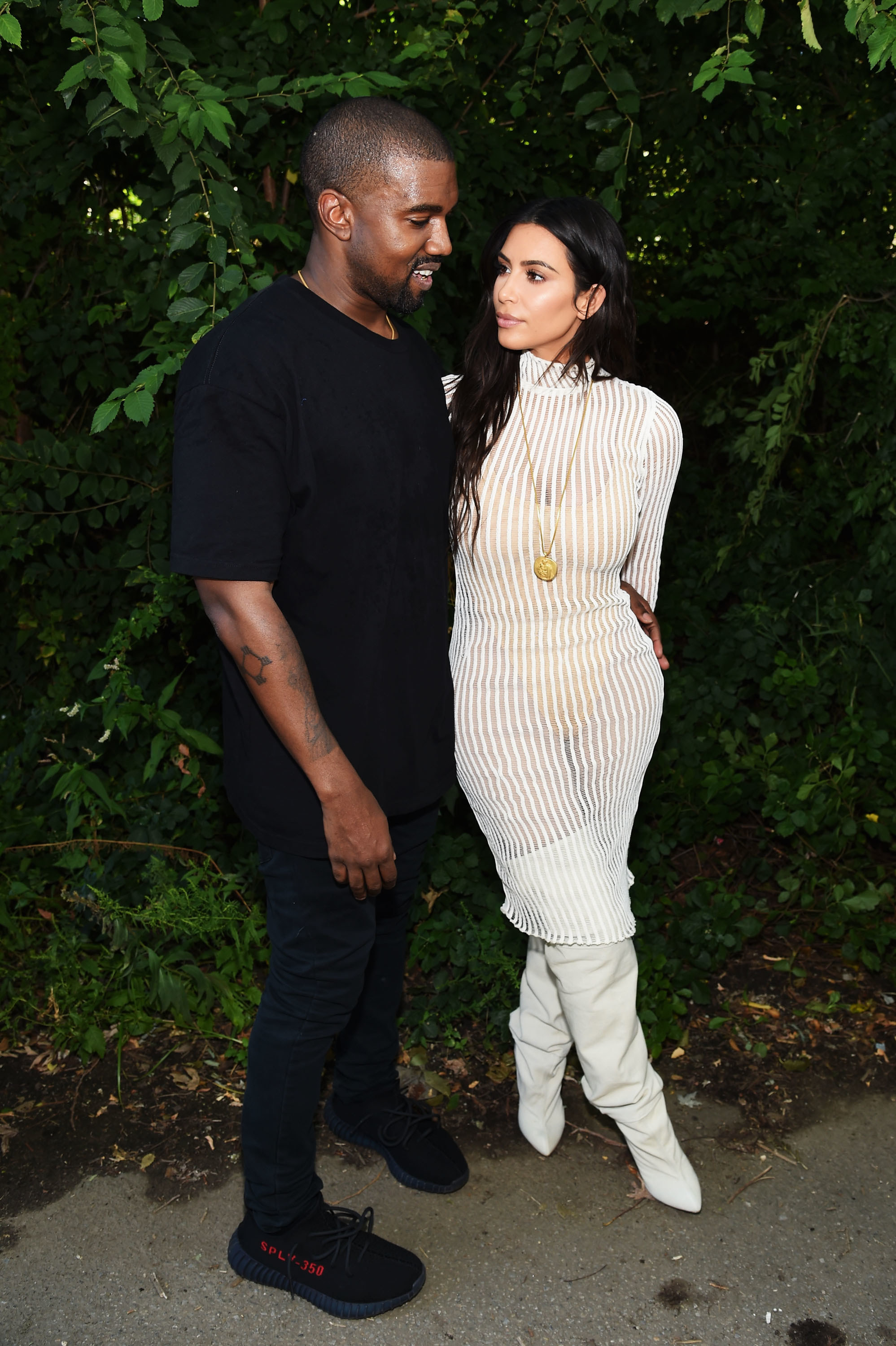 "It just means a lot to me," she adds, while the camera films her loved ones embracing her in a huge hug.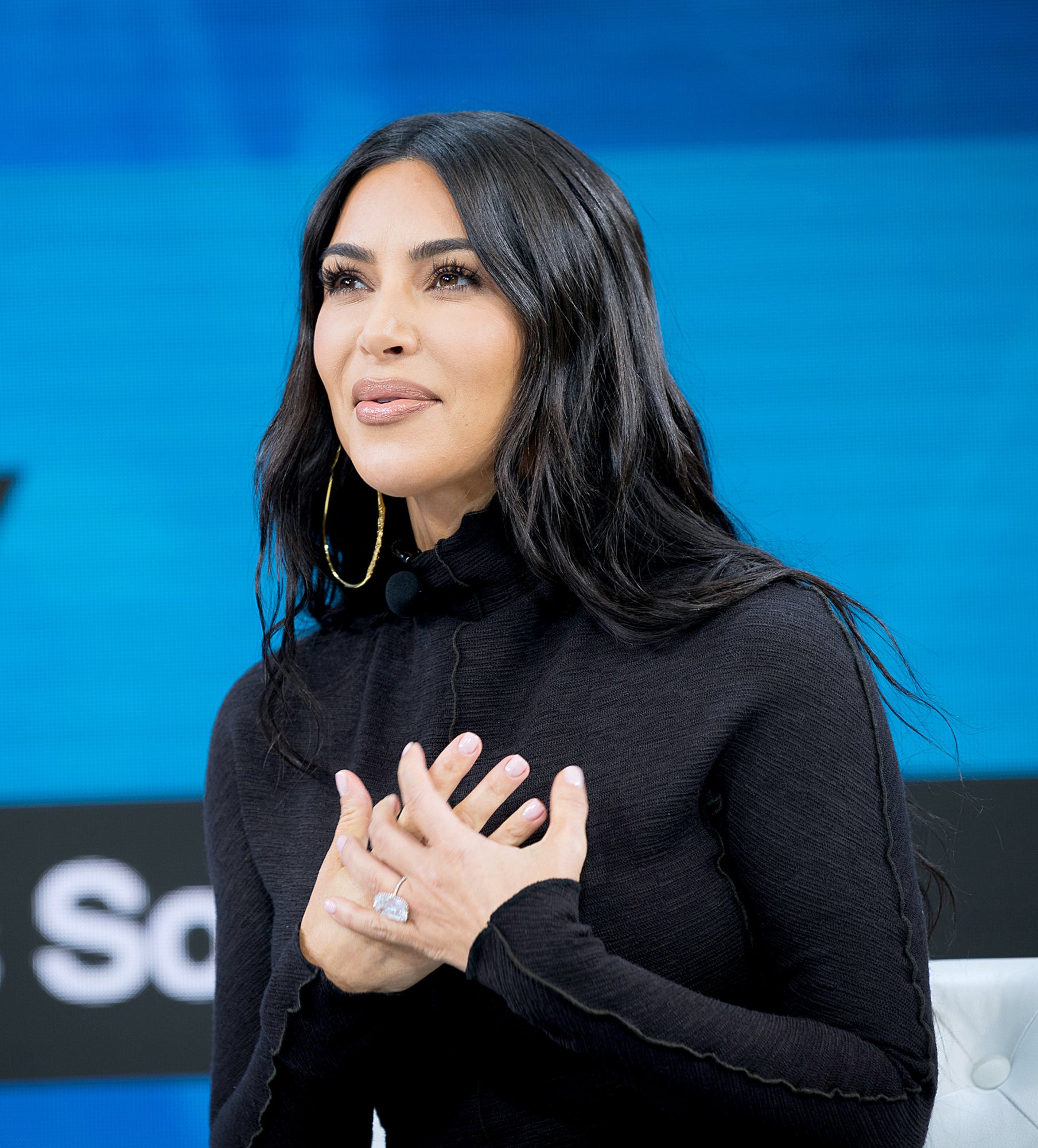 Kris then says, "Thank you for Kanye and for his unbelievable way he does things and the ability to get something done — and probably a big fat huge check, so we're all very grateful."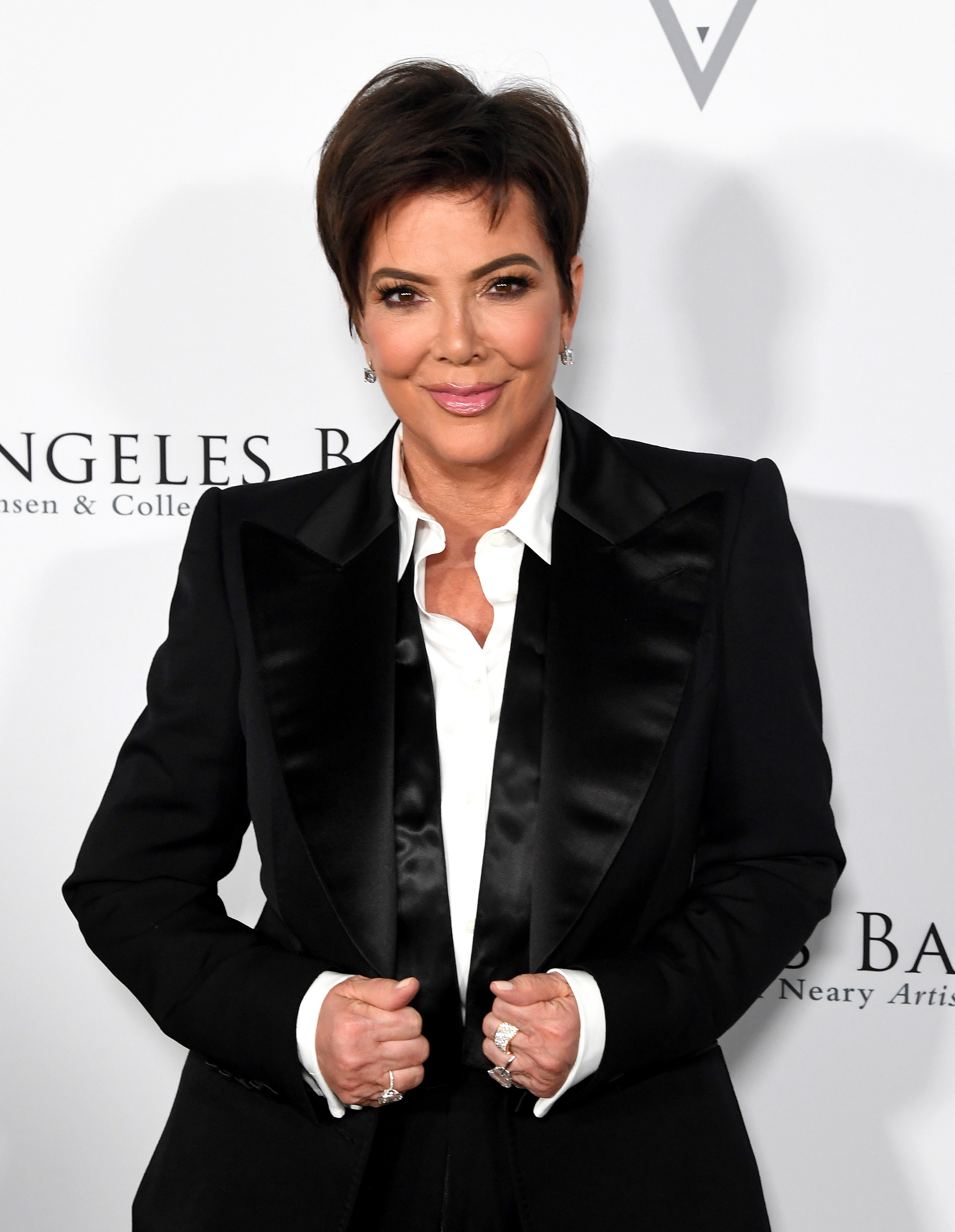 Kanye says, "Oh, definitely not no check. We not getting extorted ever again."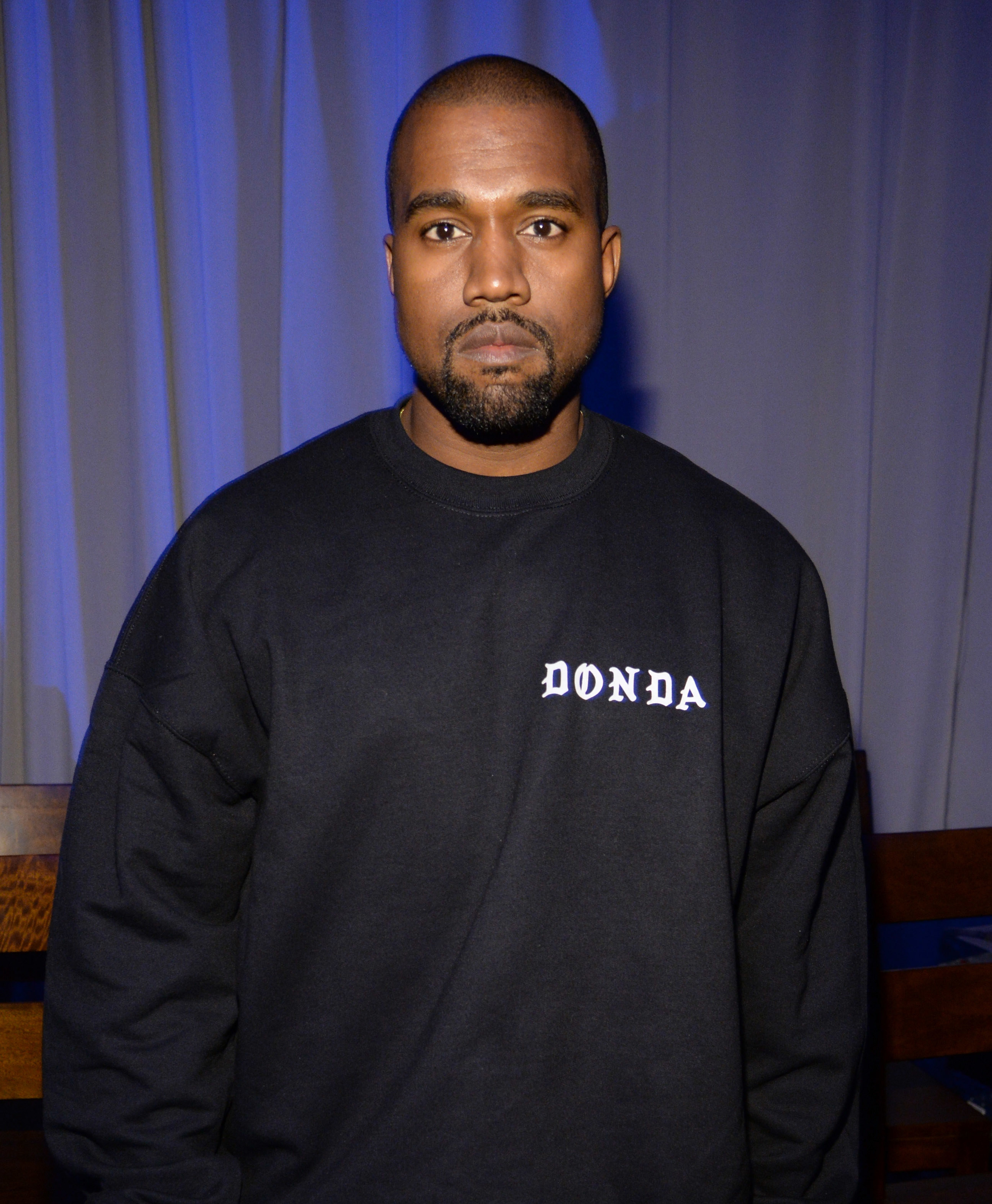 "No way," Kris agrees. "Well, you also knew how much it meant to her, and how hard she's been trying to do that for years and years."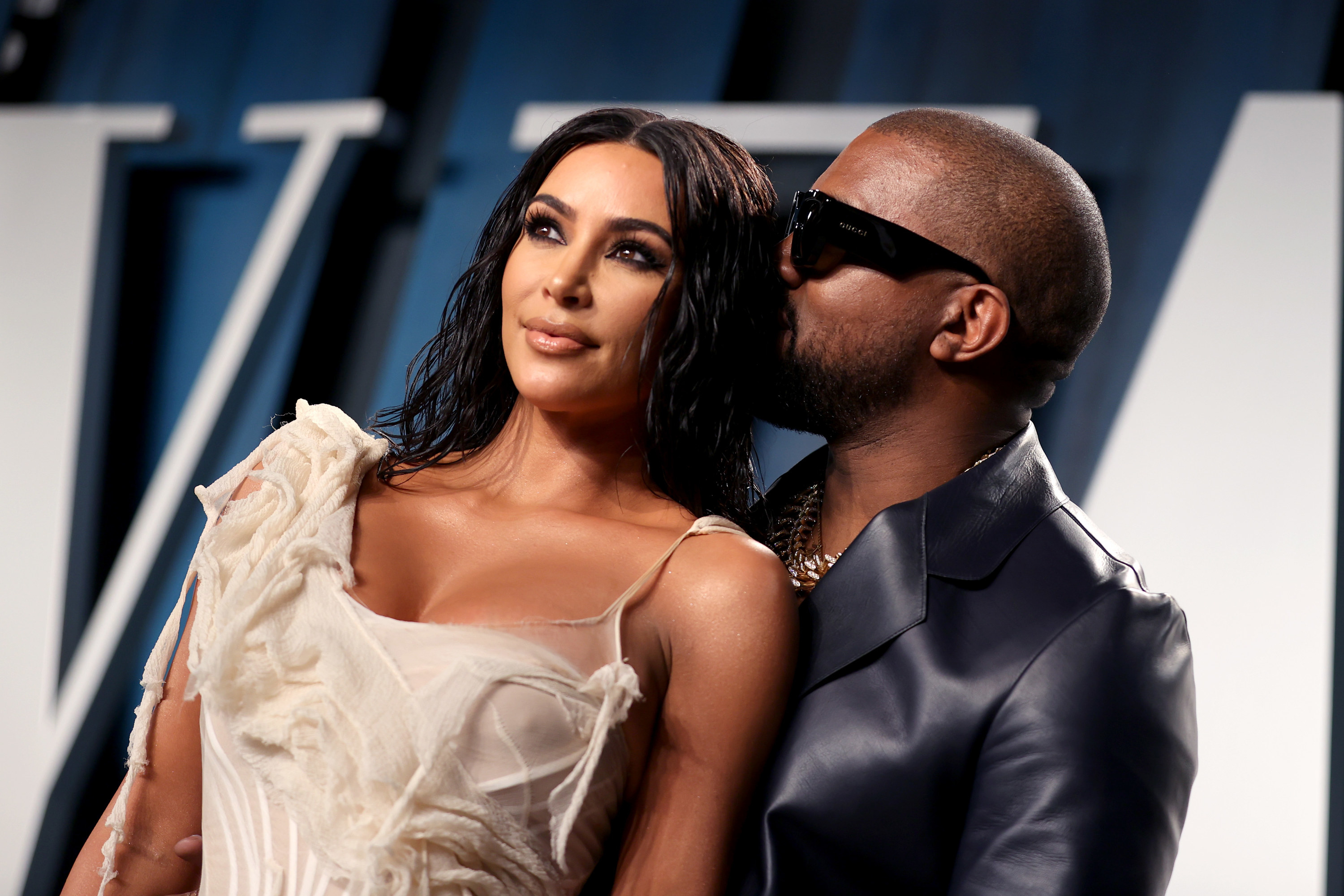 Kim then reveals that she watched the tape to see if there was any explicit content. "It was just footage of us at a restaurant, at a nightclub — nothing sexual, nothing weird. And so now I can take a deep breath and not worry about this."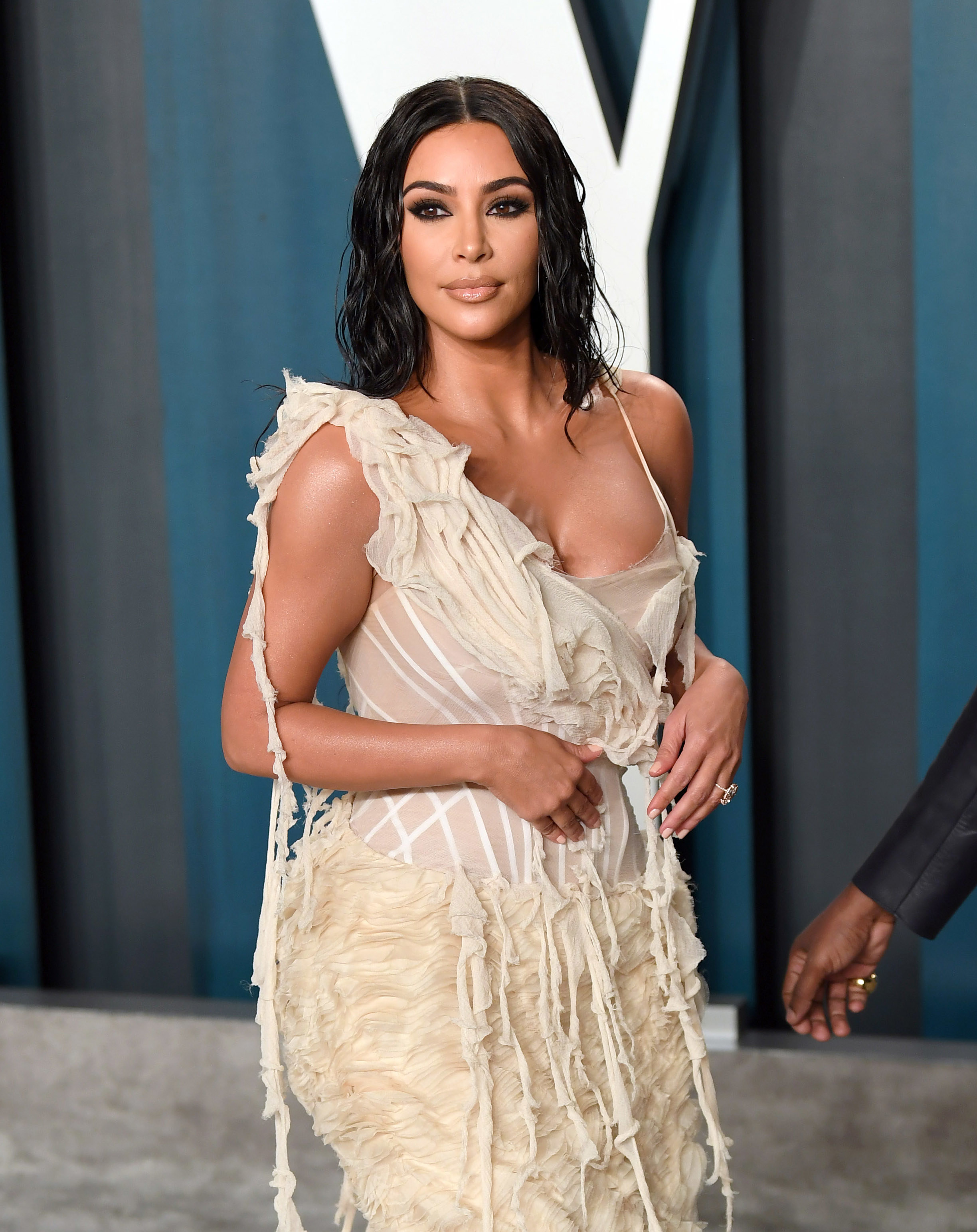 While this marks the first we've seen of Kim's reaction to the retrieved footage, Kanye publicly spoke about it back in January during a wide-ranging interview with Hollywood Unlocked.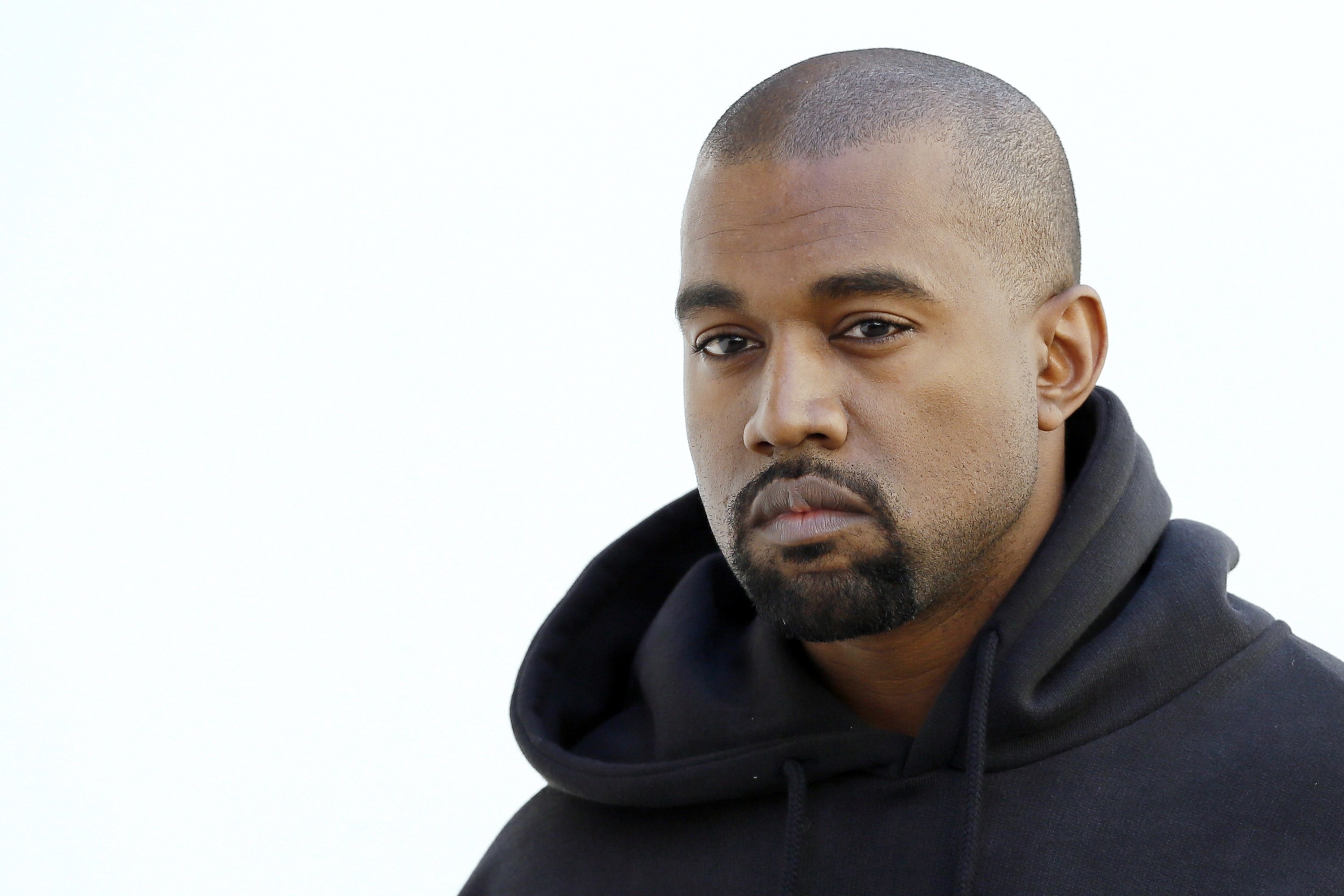 "I went and got the laptop from Ray J myself that night," Kanye said of the footage. "I met this man at the airport, then got on a red-eye [flight], came back [and] delivered it to her at 8 a.m. in the morning."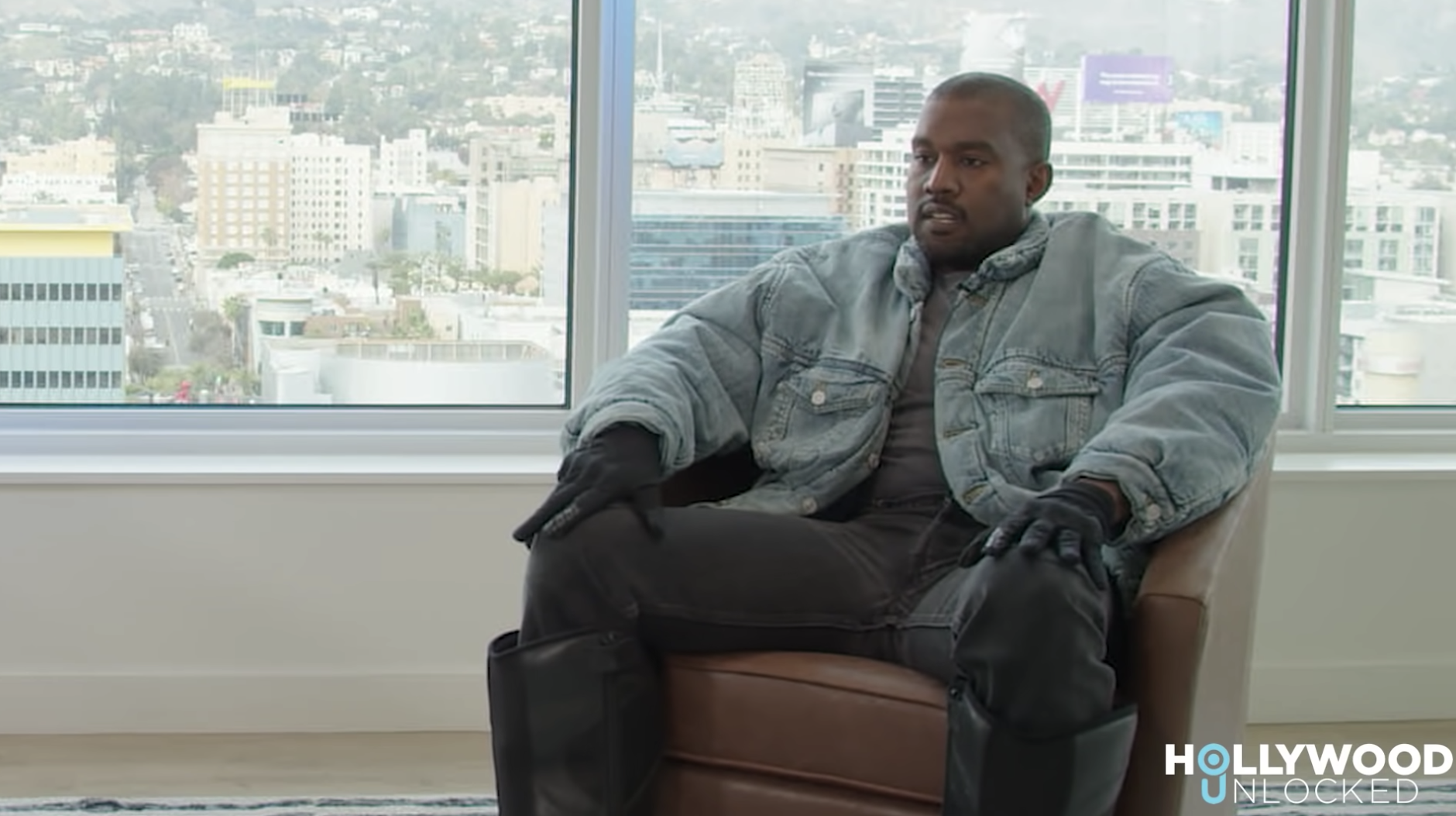 "I gave it to [Kim], and she cried when she saw it," he added. "You know why she cried when she seen it on the laptop? Because it represents how much she's been used. It represents how much people didn't love her and they just saw her as a commodity."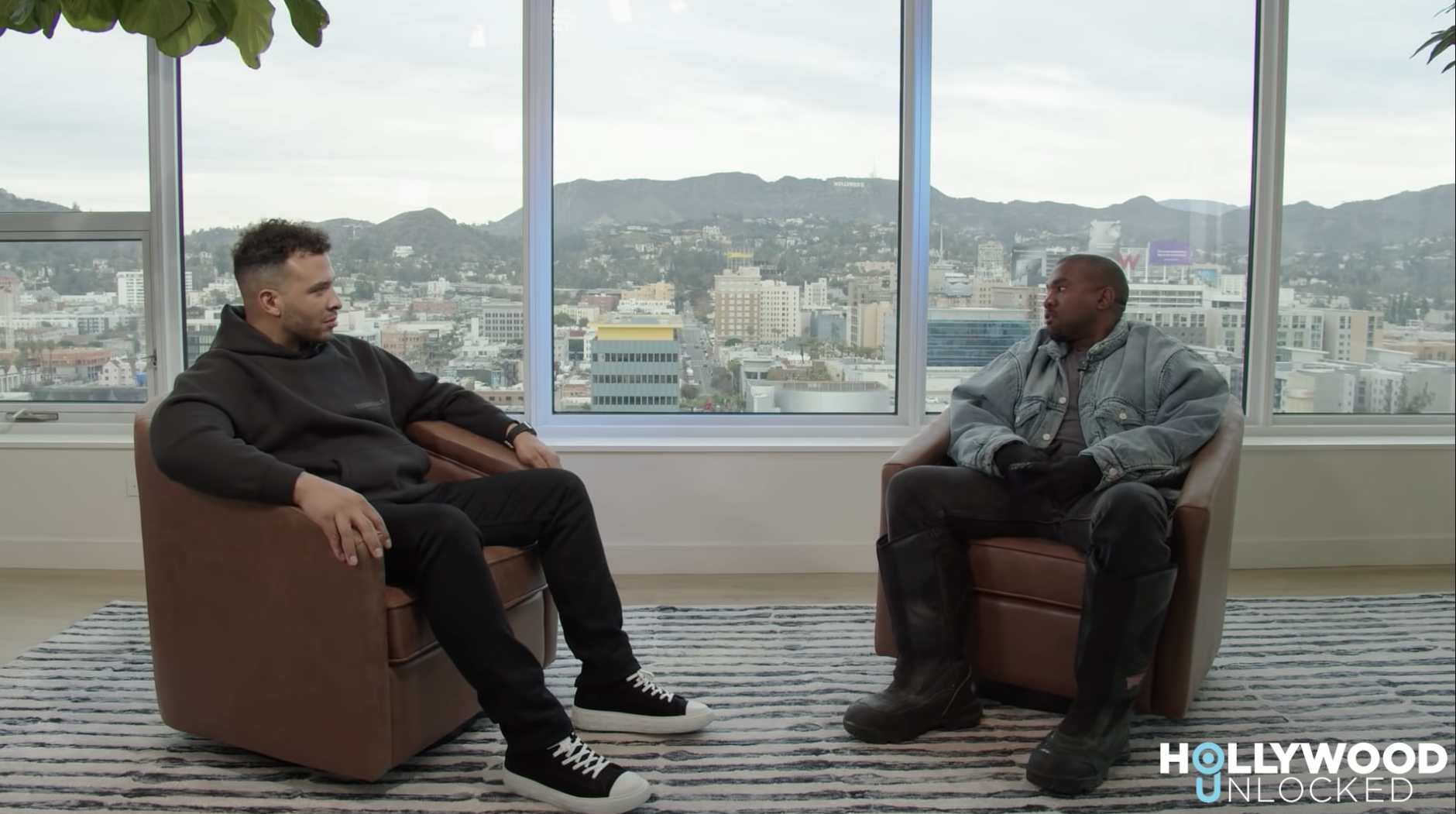 Kanye also said that he was annoyed at seeing Kim kiss Pete Davidson that very night on SNL during a skit. "How you gonna bring me to SNL and kiss the dude you dating right in front of me, and everybody's like, 'Aw, that's cool'?" he questioned.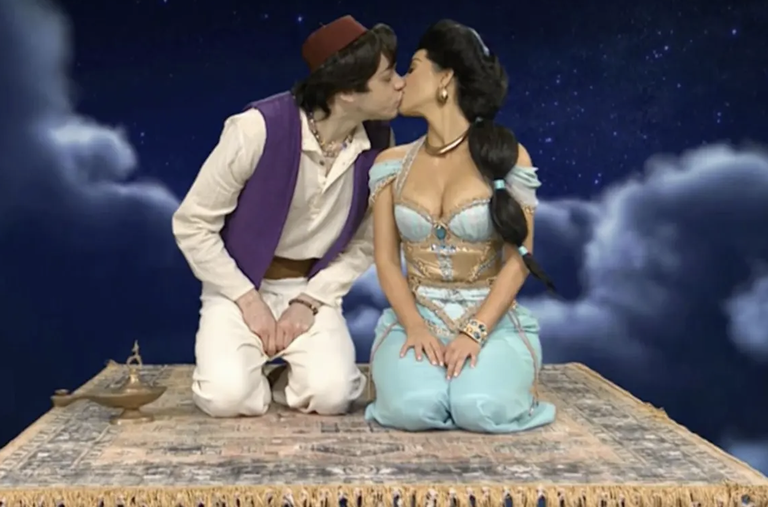 His harsh comments about Kim and Pete — who, of course, are now dating — seemed to spark a huge public feud between the exes, which only escalated over the next couple of months as Kanye simultaneously slammed the mogul and expressed his desires to win her back.
Kanye soon turned his attention to Pete directly, coining the harsh nickname "Skete" and encouraging fans to "scream" at him in public. He also released an animated music video depicting a cartoon figure of the comic being kidnapped, decapitated, and buried alive, and bragged about running him off Instagram when Pete deleted his account.
More recently, Kanye has remained absent from social media since having his Instagram account temporarily suspended for violating its hate speech and bullying policies after calling Daily Show host Trevor Noah a racial slur in a caption.
You can watch the next episode of The Kardashians on May 5 on Hulu, or Disney+ internationally.