In this week's episode of The Kardashians, Kim and Kourtney finally sat down and addressed their tension head on.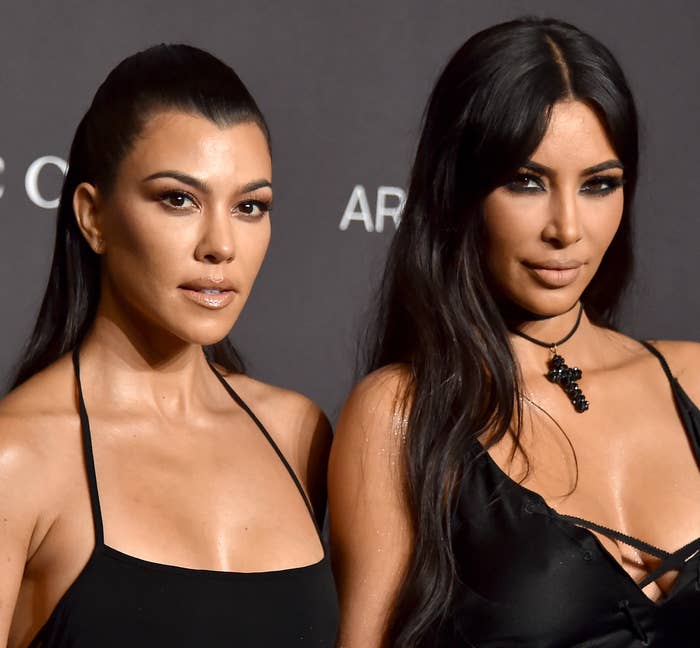 To quickly recap, things got rocky between the sisters after Kim featured a series of '90s-inspired outfits in her "Ciao Kim" Dolce & Gabbana collection last September — just four months after the designer brand hosted and opened their '90s archive for Kourtney's luxury Italian wedding.
Kim's collaboration with D&G was originally meant to center around her own brand Skims, though this ended up falling through. Instead, her collection featured styles similar to the entire vibe of Kourtney's wedding — something that prompted Kourt to accuse Kim of using her big day "as a business opportunity."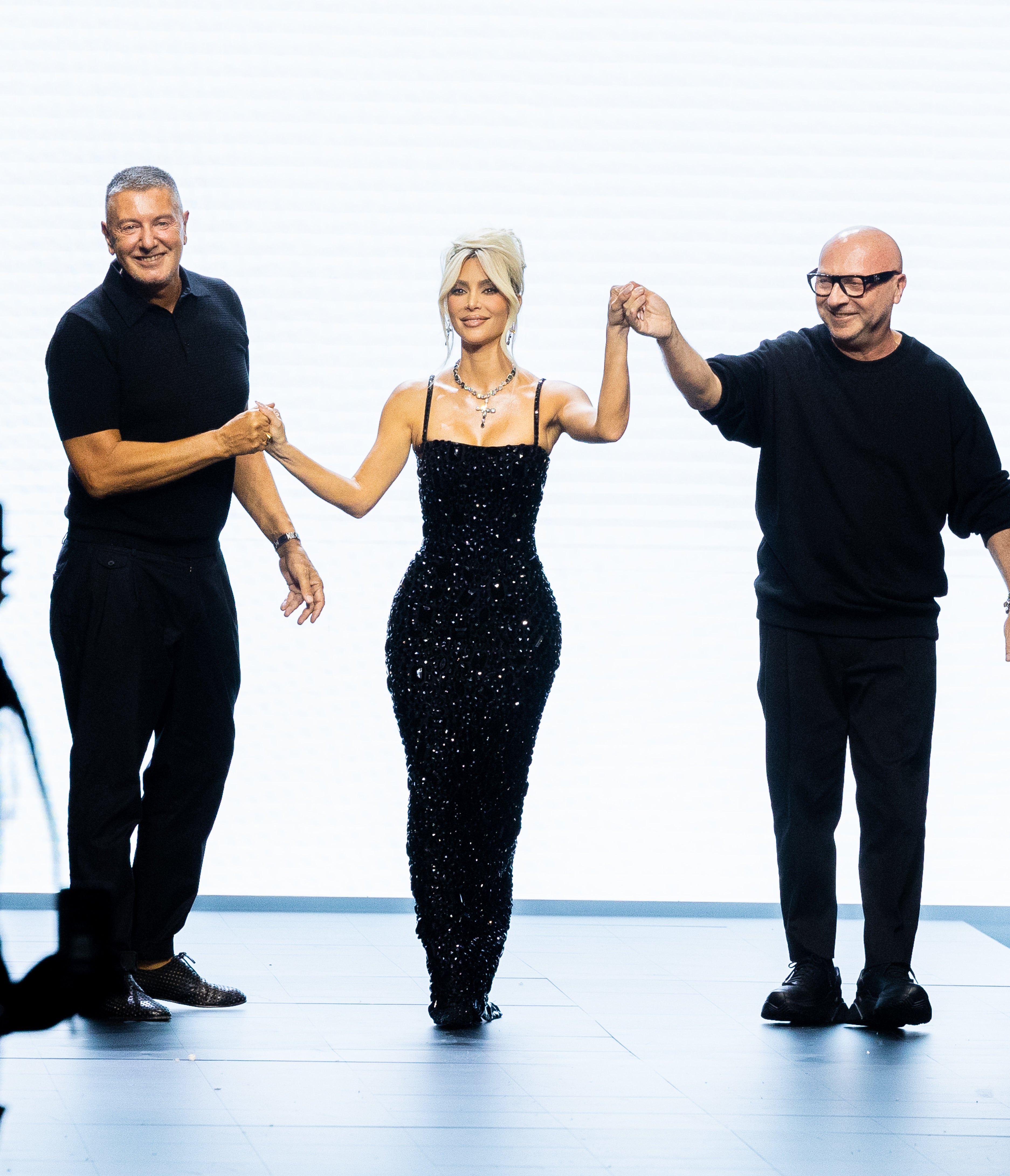 For weeks now, we've seen the sisters going back and forth with a series of shady jabs at each other. Kourt has called out Kim's excessive "greediness" as she's questioned why she felt the need to partner with D&G so soon after her wedding, while Kim has labeled Kourt as jealous and a "hater."
Last week, Khloé Kardashian sat down with Kourtney and Kim — separately — to urge them both to have a conversation about the feud.
Kourt initially seemed reluctant, explaining that the discord between herself and Kim stemmed from far more than the D&G partnership. "This is definitely not about a brand. It was about my wedding — I didn't feel truly supported," she said.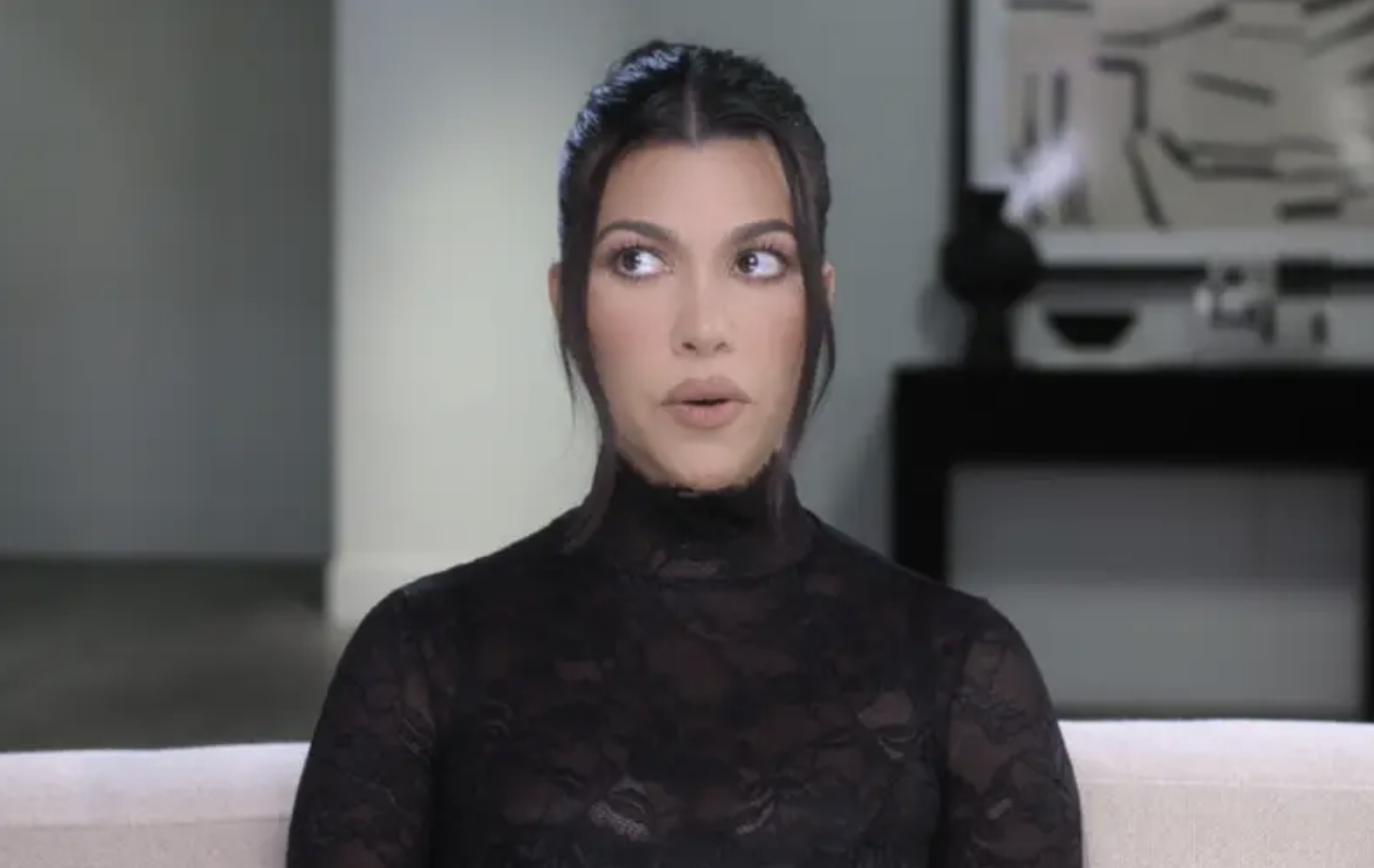 But now, after a long-anticipated wait, Kourtney and Kim have finally confronted each other over the entire thing in this week's installment of The Kardashians on Hulu.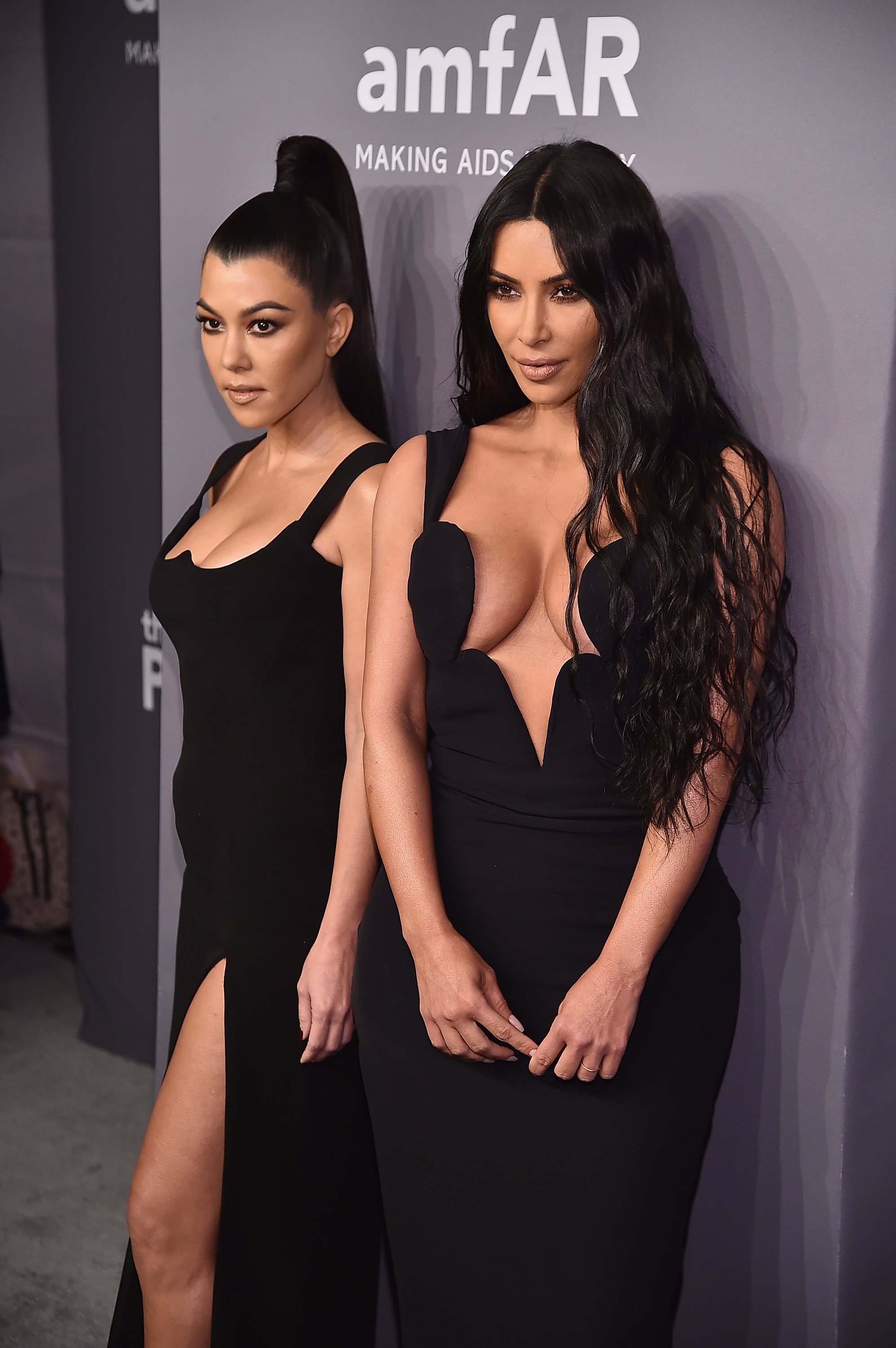 The episode begins with Kim telling Kourtney that she initially didn't want to collaborate with D&G unless their collection would be centered around her brand Skims.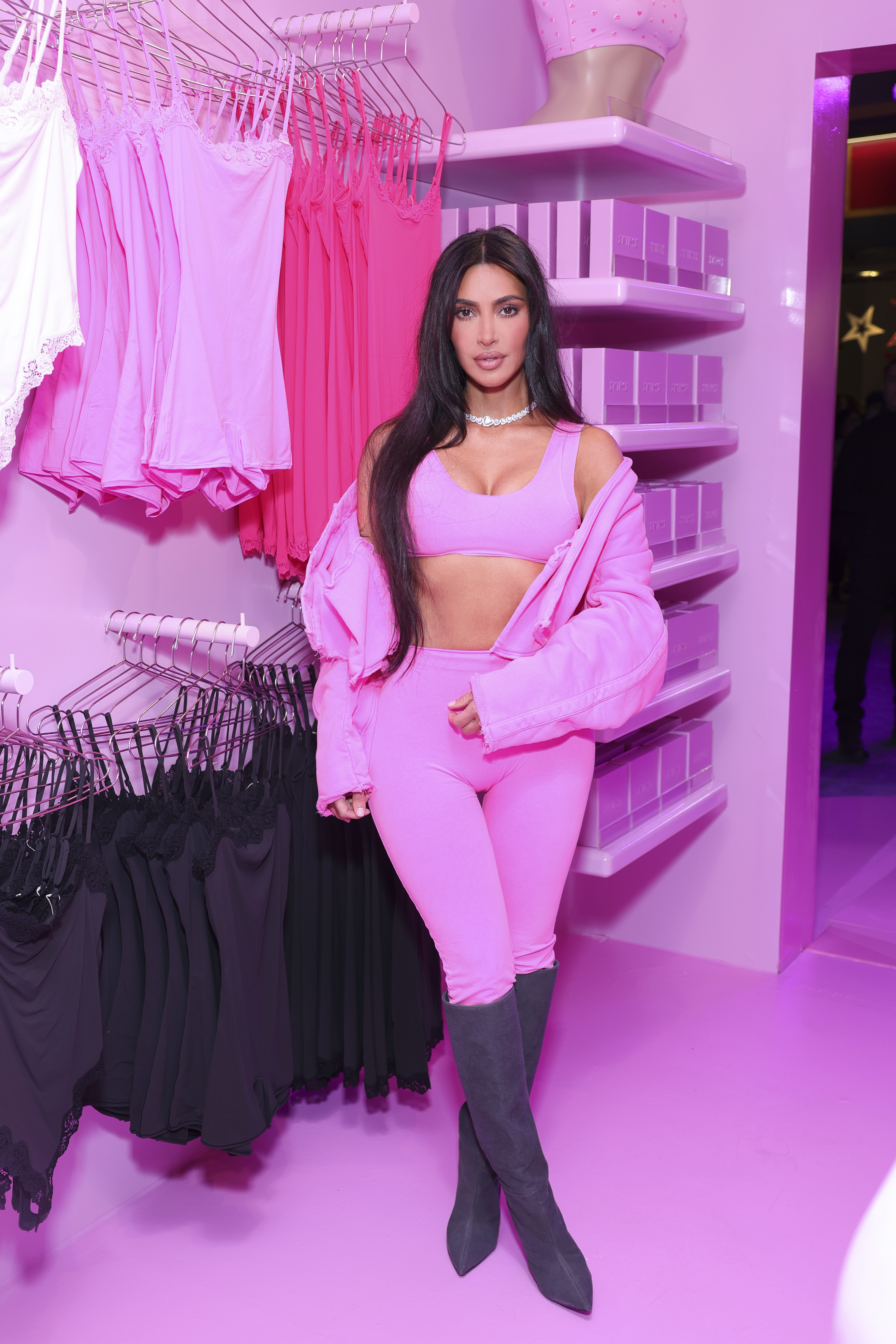 "This all started when they wanted to do something with Skims. I called you and I told you — I was like, 'Skims wants to do this whole Dolce thing. They want me to creative direct the show. We're gonna have all the underwear and the bras be Skims," Kim begins.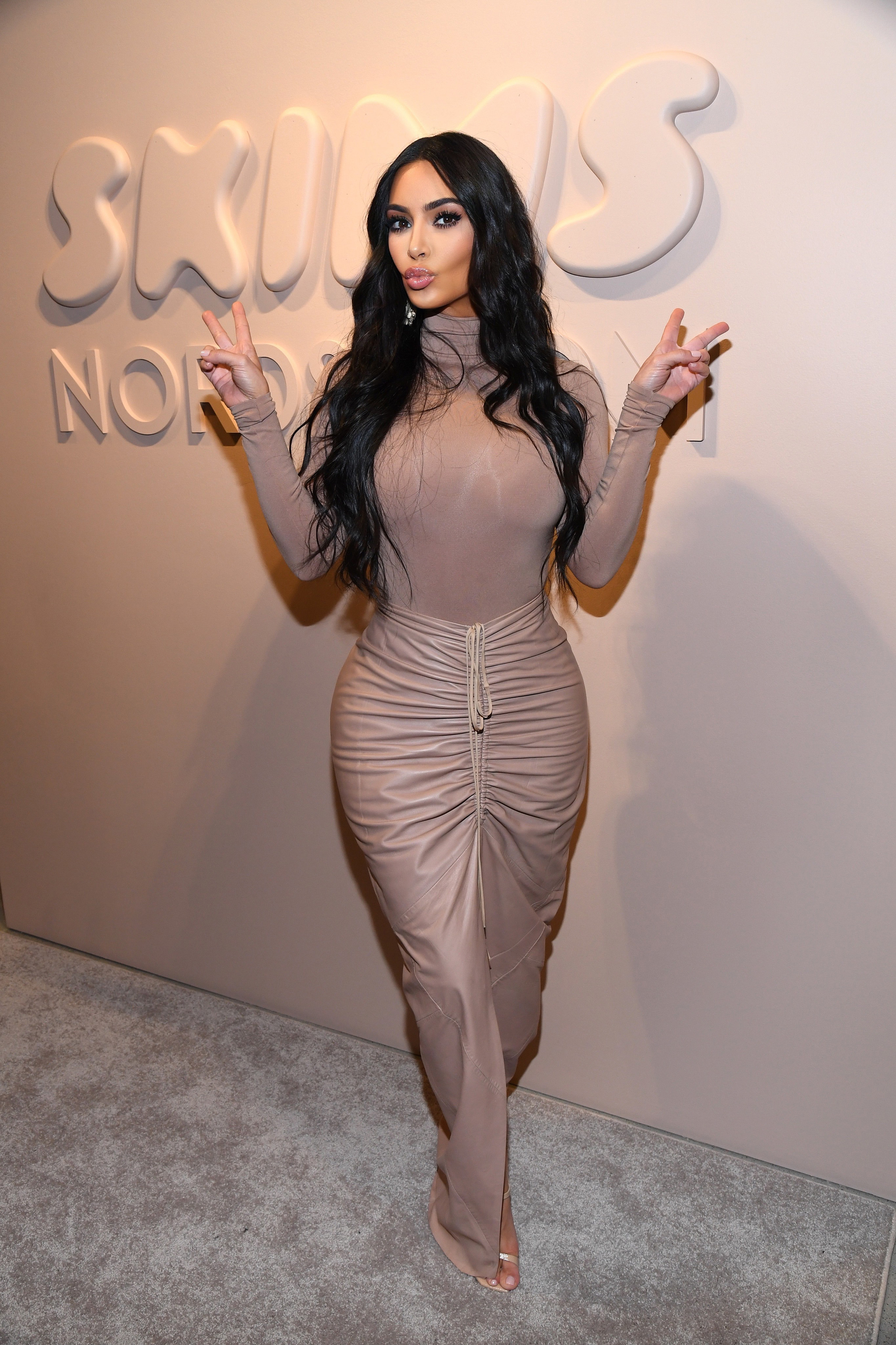 As we know, this Skims partnership ended up falling through. While Kourt claims that she "never heard" about this from Kim, Kim maintains that she did in fact make this known.
"No, then I called you and I said, Skims is not doing it because we couldn't get it together that quickly," Kim tells her.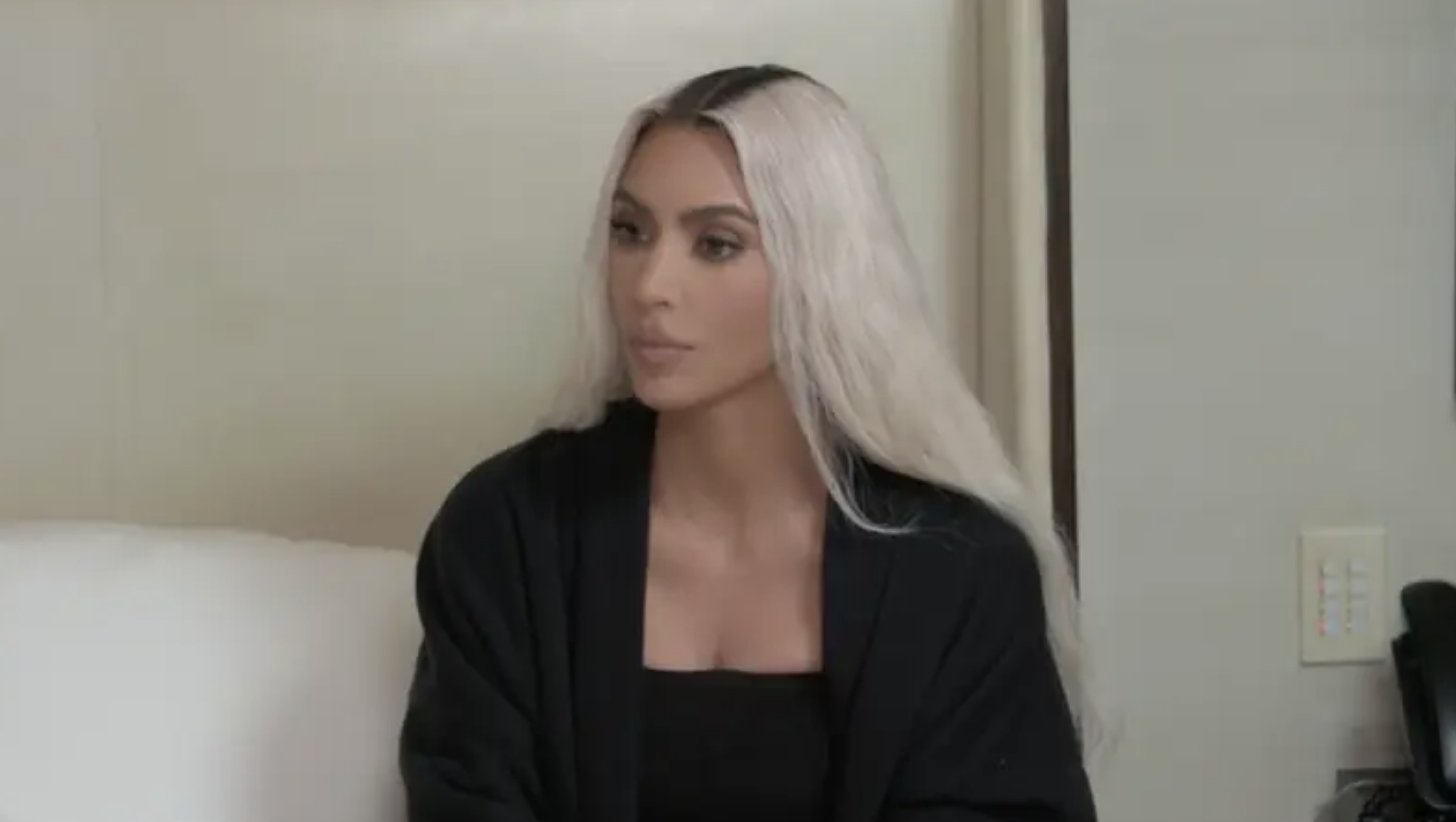 "I kept on [telling D&G], 'I don't wanna do this because it's way too close to Kourt's wedding. I want it to be completely different, I want it to be such a different thing. If we can't get the Skims element in time, why are we even doing this?'" she says. "Then they said to me, 'We're going ahead with a show of our archives. We would love to do it with you, but we're doing it anyway. You can either creative direct it or not."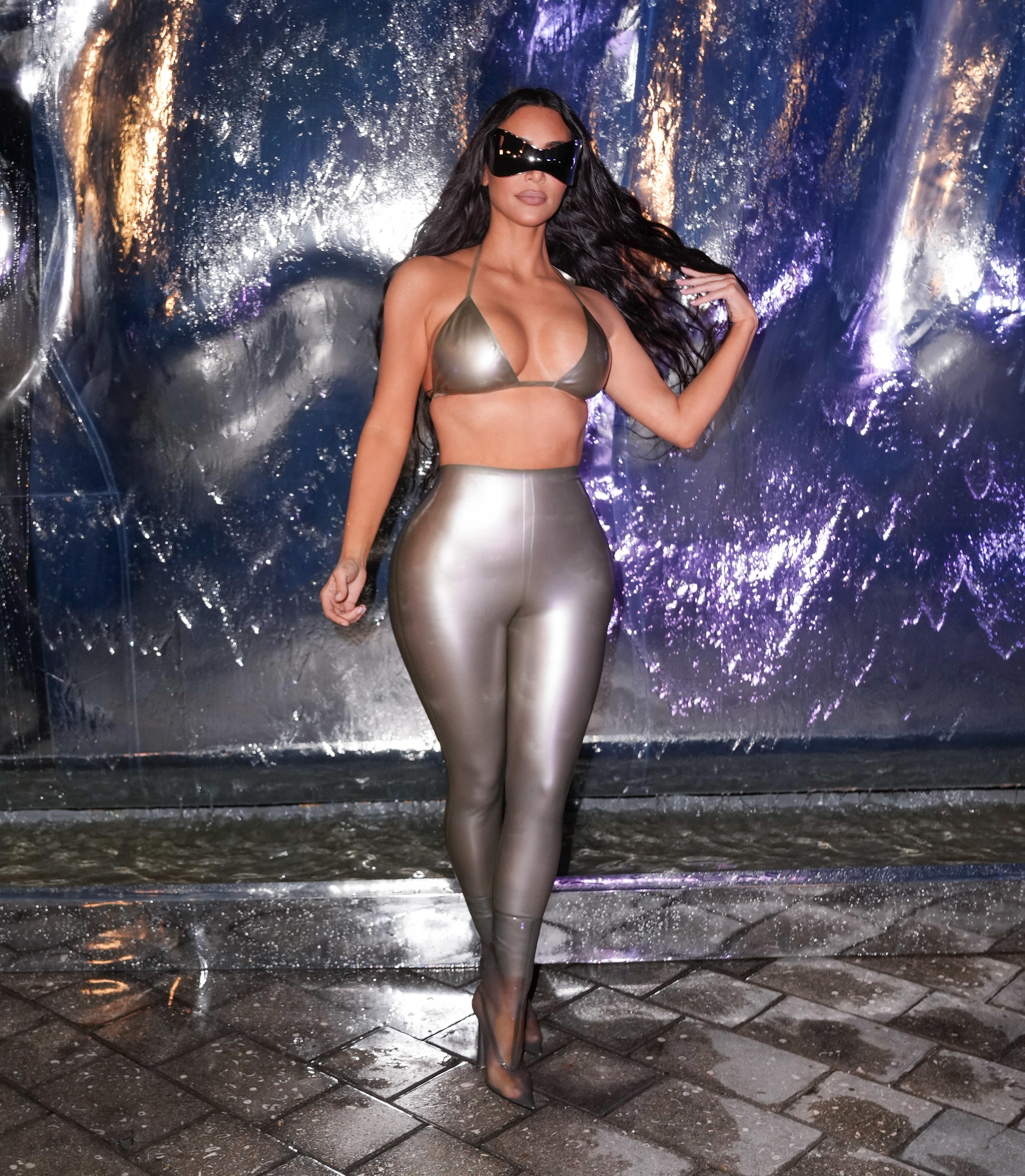 "I remember calling you saying, 'Hey, Skims isn't gonna do it. I'm still gonna do it. Do you wanna come?'" she tells Kourt.
But Kourt quickly hits back at this, telling Kim: "I remember on the call, I was like, 'What are you calling me for? Are you asking for my blessing?' And you're like, 'I guess.' You weren't like, 'Hey, I'd love to know how you feel about this.' You called me after the deal was done to tell me and give me a heads up."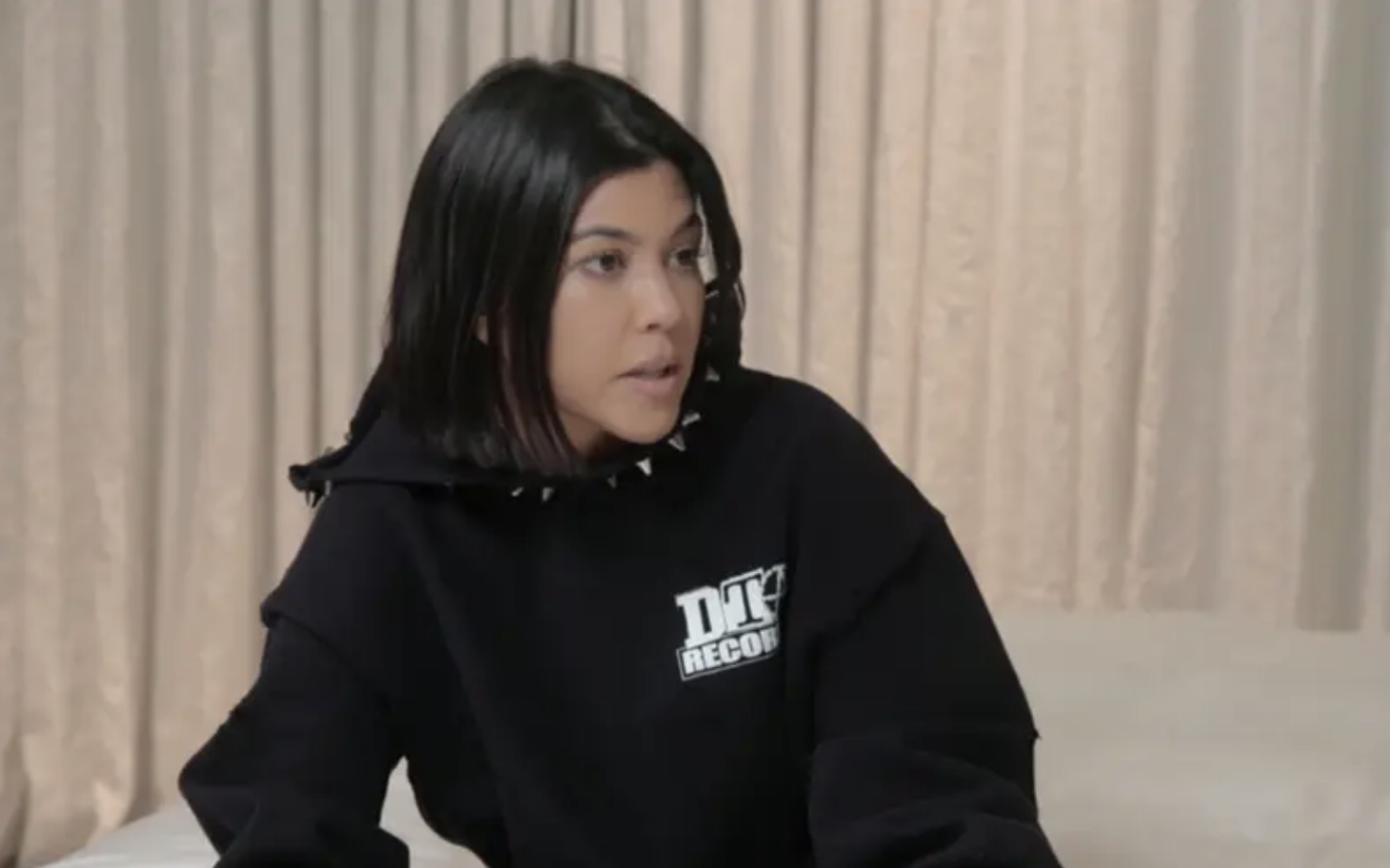 Seemingly agreeing with this, Kim then questions if Kourtney would have been OK with her pursuing the D&G collab had she called and explained things properly in advance. In response, Kourt admits that while she doesn't usually "care about stuff like that," she's unsure because of how personal the entire thing felt to her.
"Because it was my wedding, it wasn't really business for me," she says. "It was such a special day. I feel like it takes away from the specialness."
Elaborating further in a confessional, Kourtney says: "It feels awful that my sister used my wedding as a business opportunity. She chose the money over me. That's why she never truly asked me. It's not that she forgot to ask or thought that I wouldn't care. I think that she wouldn't have known what to do if my answer was no."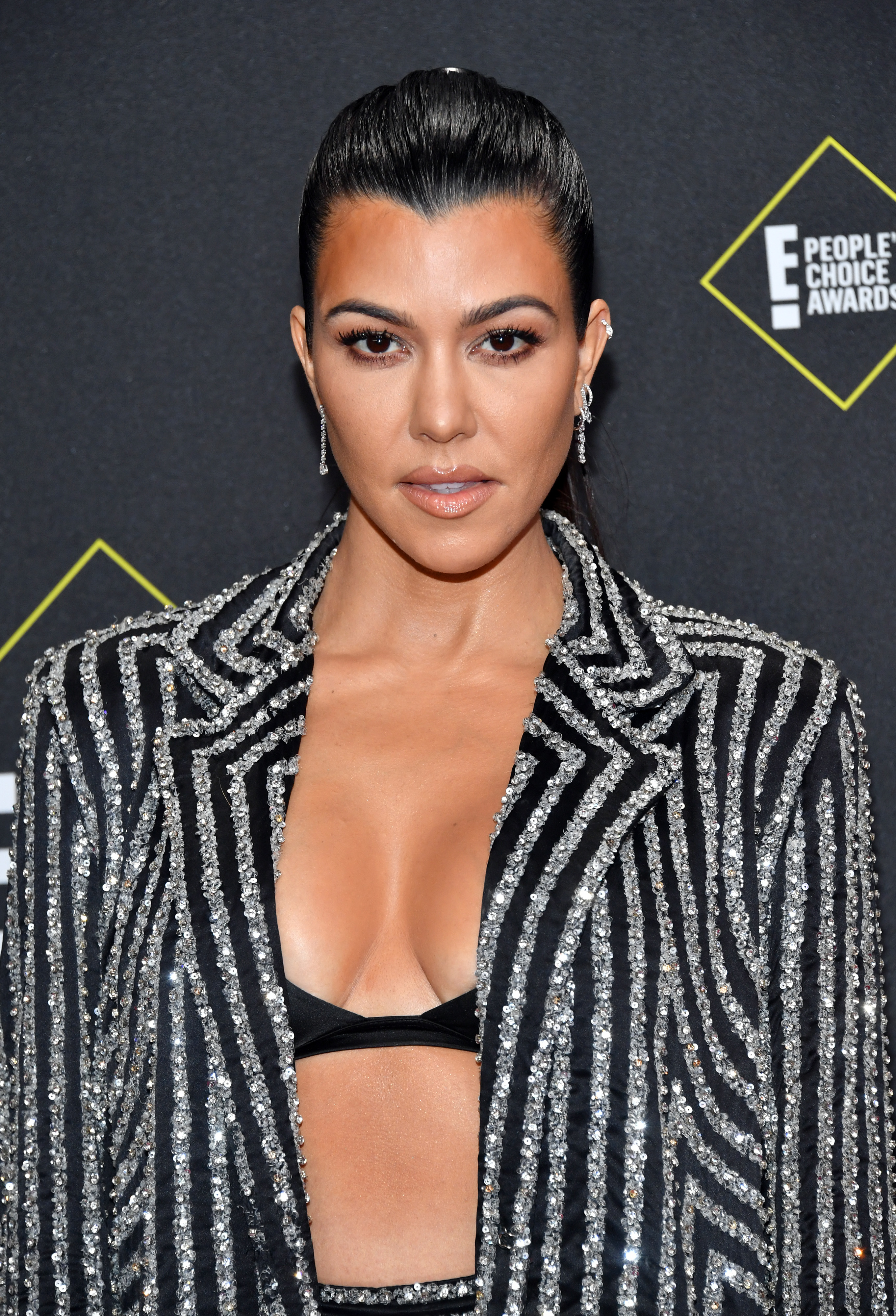 But then, Kim takes issue with the fact that Kourt's anger seems targeted given that their youngest sister, Kylie Jenner, also pursued a D&G deal around the same time that Kim did.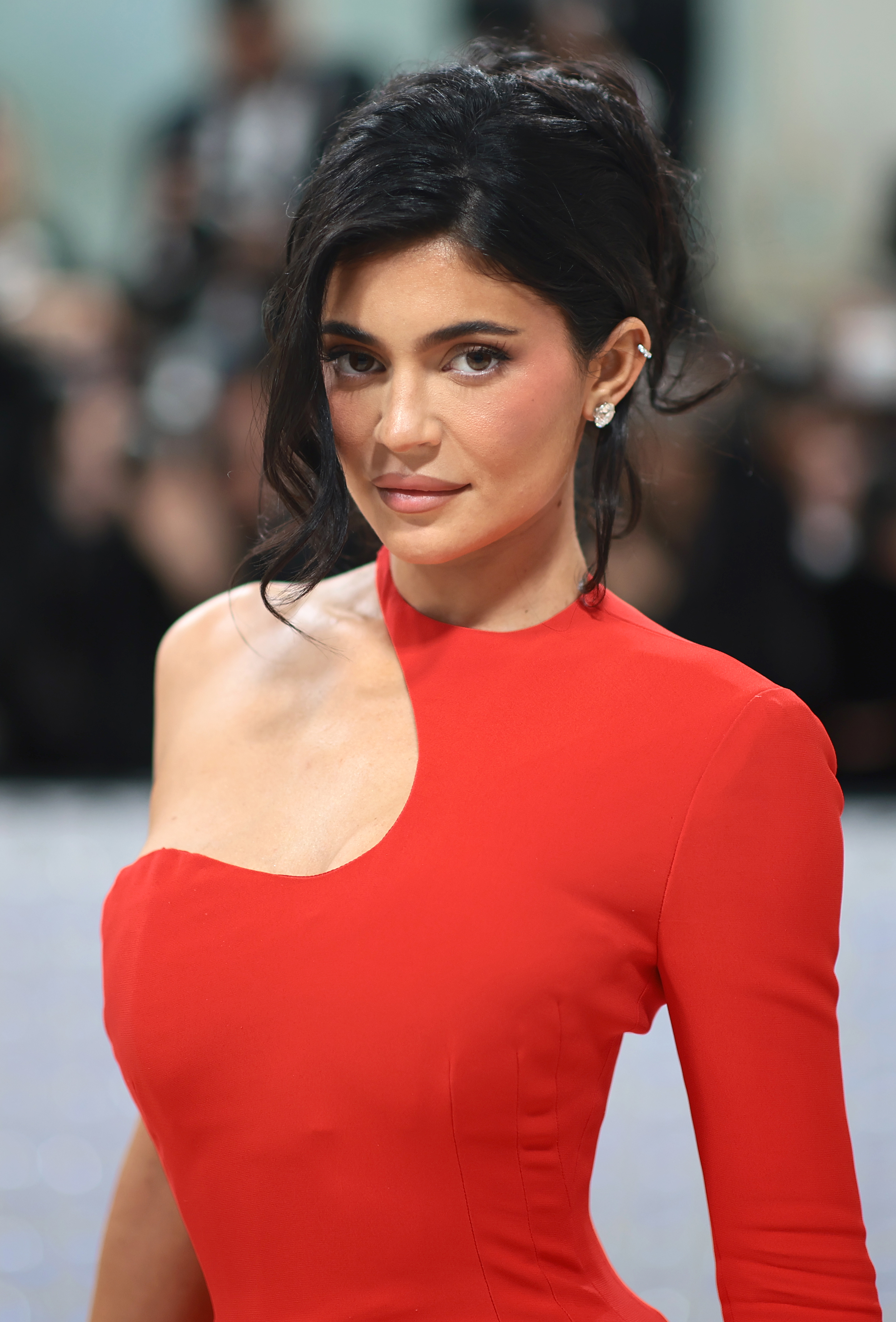 "My mom did the same deal for Kylie. Not to creative direct, but to be in a campaign. Why wasn't that a topic of conversation? It's something with me and I cannot figure out fully what it is," Kim says in a confessional.
In response, Kourtney admits that she feels Kylie's D&G deal is also "not cool," though didn't expect to hear from her about it. "It's not cool, but... I don't really expect Kylie to call me 'cause I think she's, like, in Kylie's world, or whatever," she says.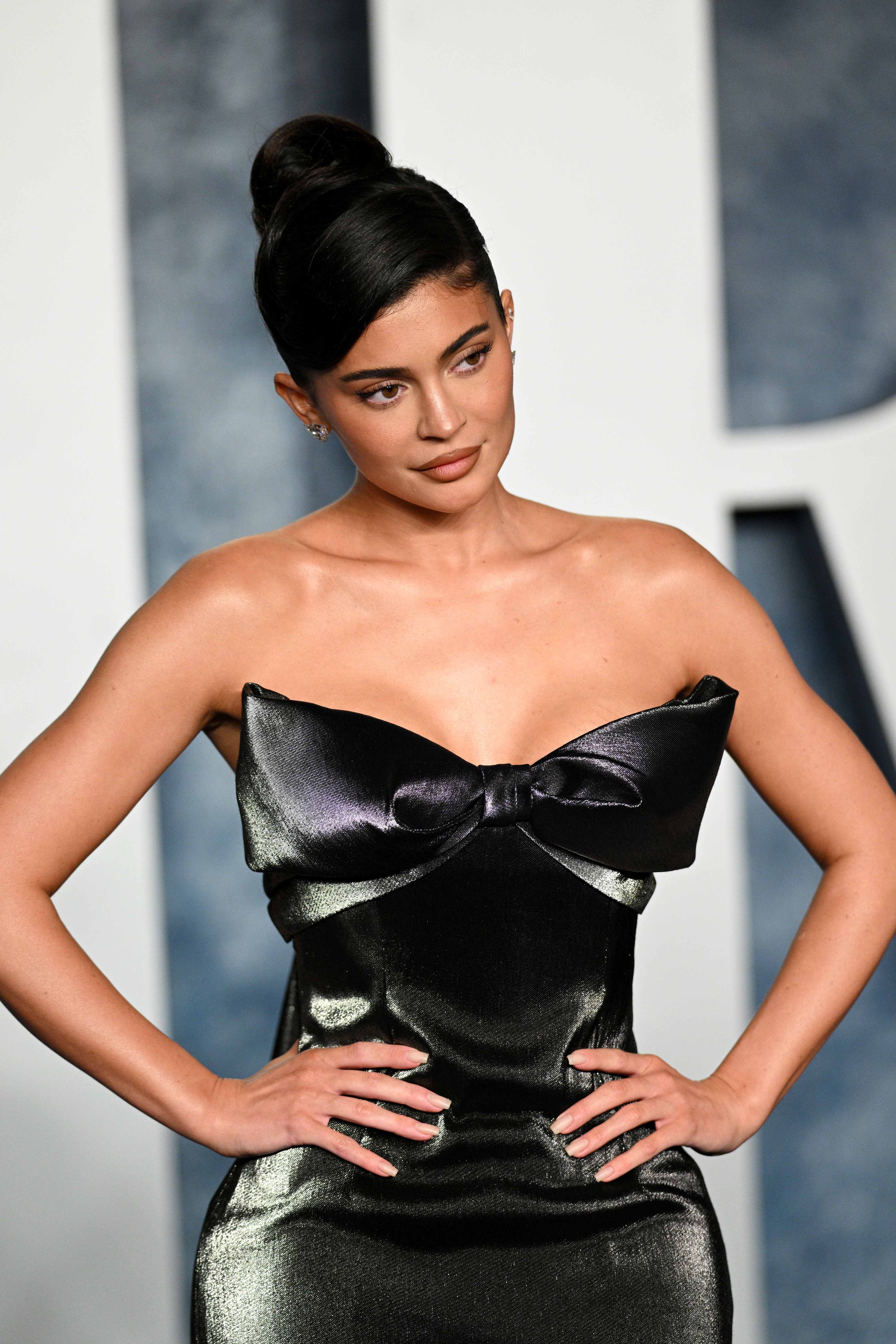 Kourtney then goes on to explain that she specifically chose to center her wedding around Dolce & Gabbana because of how well the brand encapsulates her "Dolce Vita" lifestyle, which has a lot to do with her annual Italian summer vacations. Later noting that she specifically fought for a "gothicy" and "romantic Italian" vibe at the wedding, which obviously came from D&G's '90s archive, Kourt ultimately accuses Kim of copying this for her campaign.
In a confessional, a visibly annoyed Kim takes a deep breath before firing back at Kourt's accusation. "I got married in Italy. Am I saying you copied me by getting married in Italy?" she begins, referencing her 2014 marriage to Kanye West.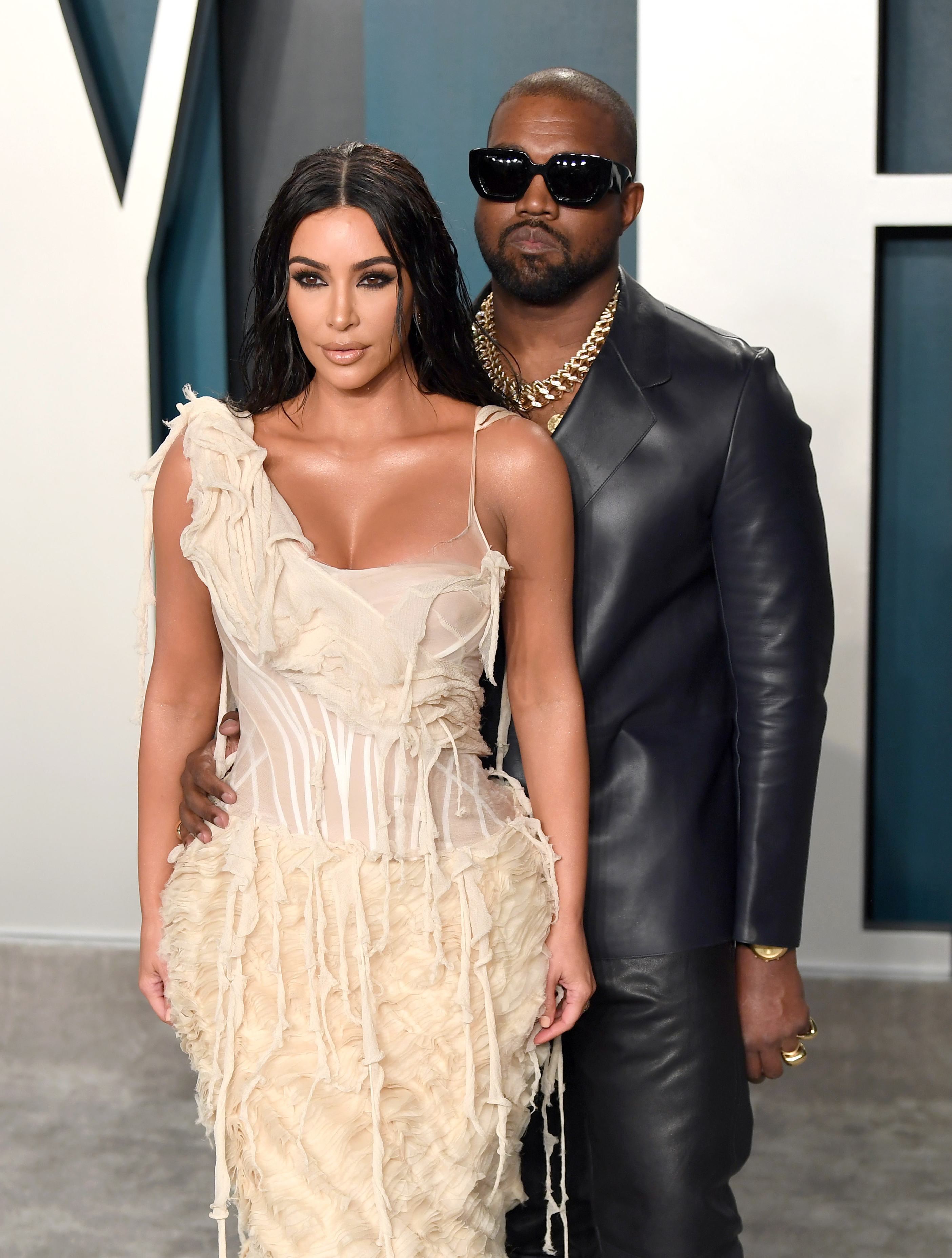 "Who performed at my wedding? Andrea Bocelli. Who performed at Kourtney's wedding? Andrea Bocelli," Kim goes on. "You stole my fucking wedding country and my wedding performer. Andrea Bocelli is my favorite male singer of all time, but I'm copying her Dolce Vita lifestyle?"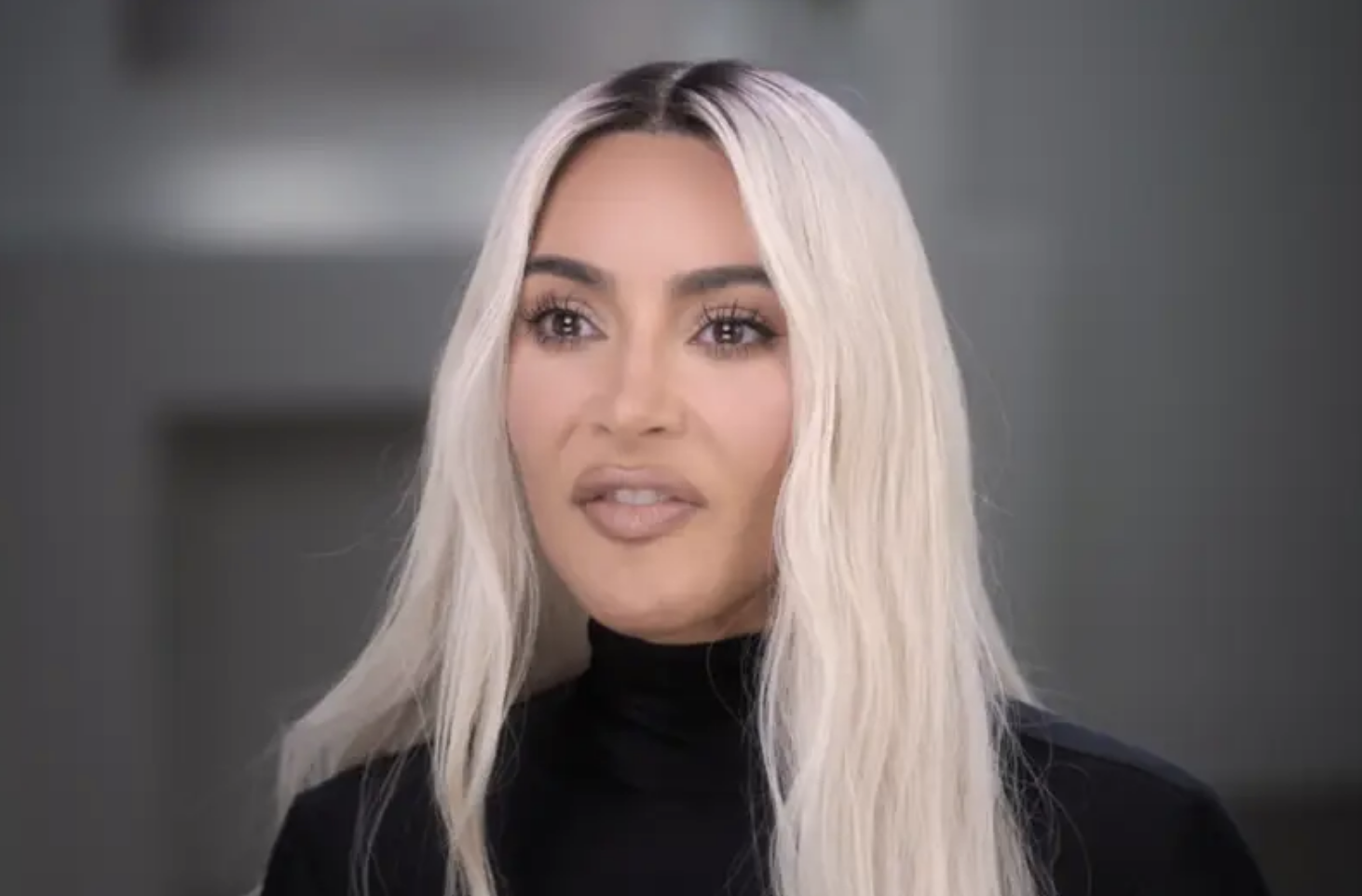 In spite of all this, Kourtney maintains that she's not annoyed about the specific details, but rather the fact that neither Kim nor their mom, Kris Jenner, called her to see how she felt about the D&G collaboration before the deal was made.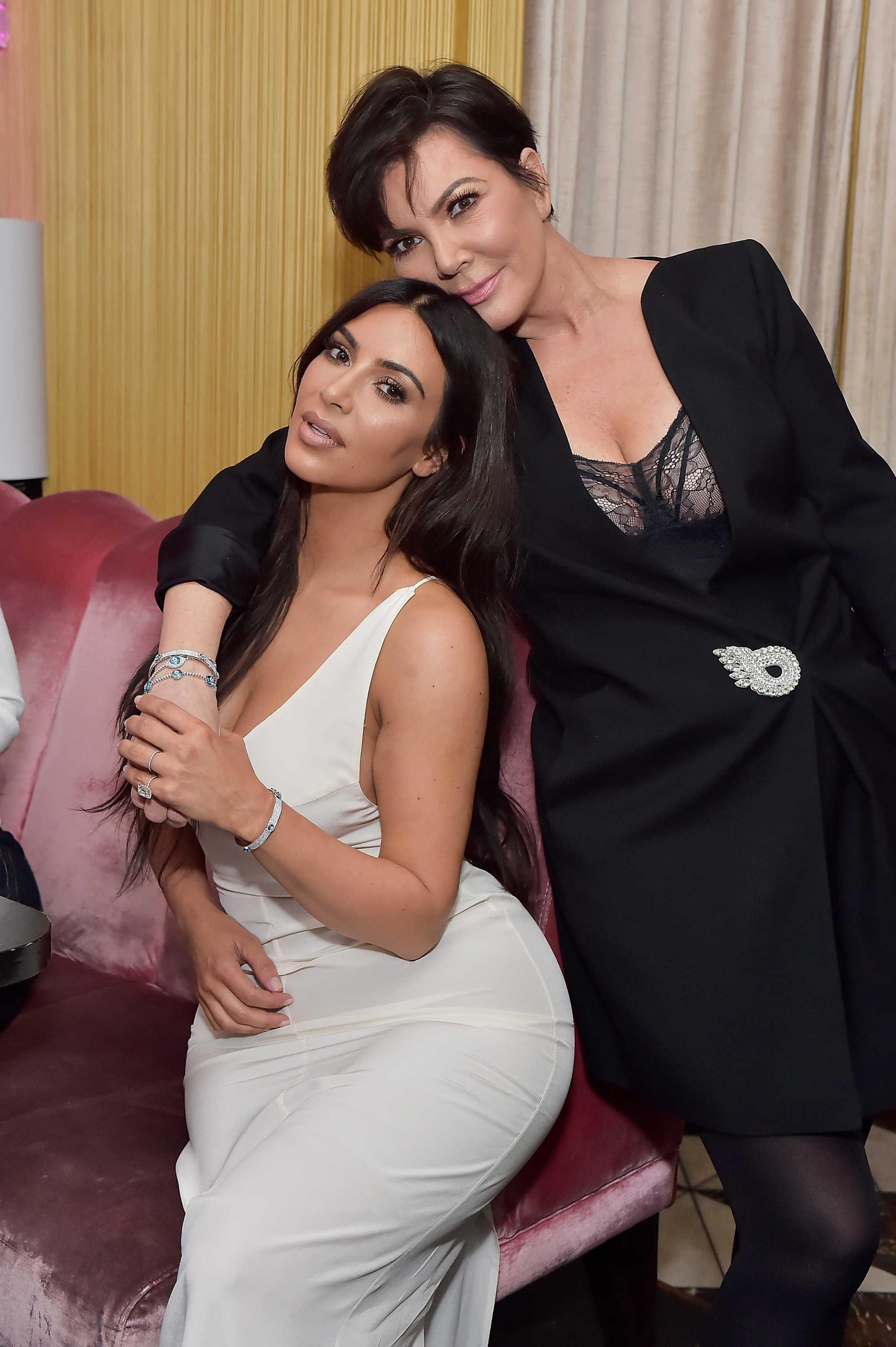 And while Kim disagrees that her D&G outfits look exactly like the ones worn at Kourt's wedding, she admits that she "would be upset" if the roles were reversed. "Oh, I'm telling you, I would be upset. I get it. I feel you," she says.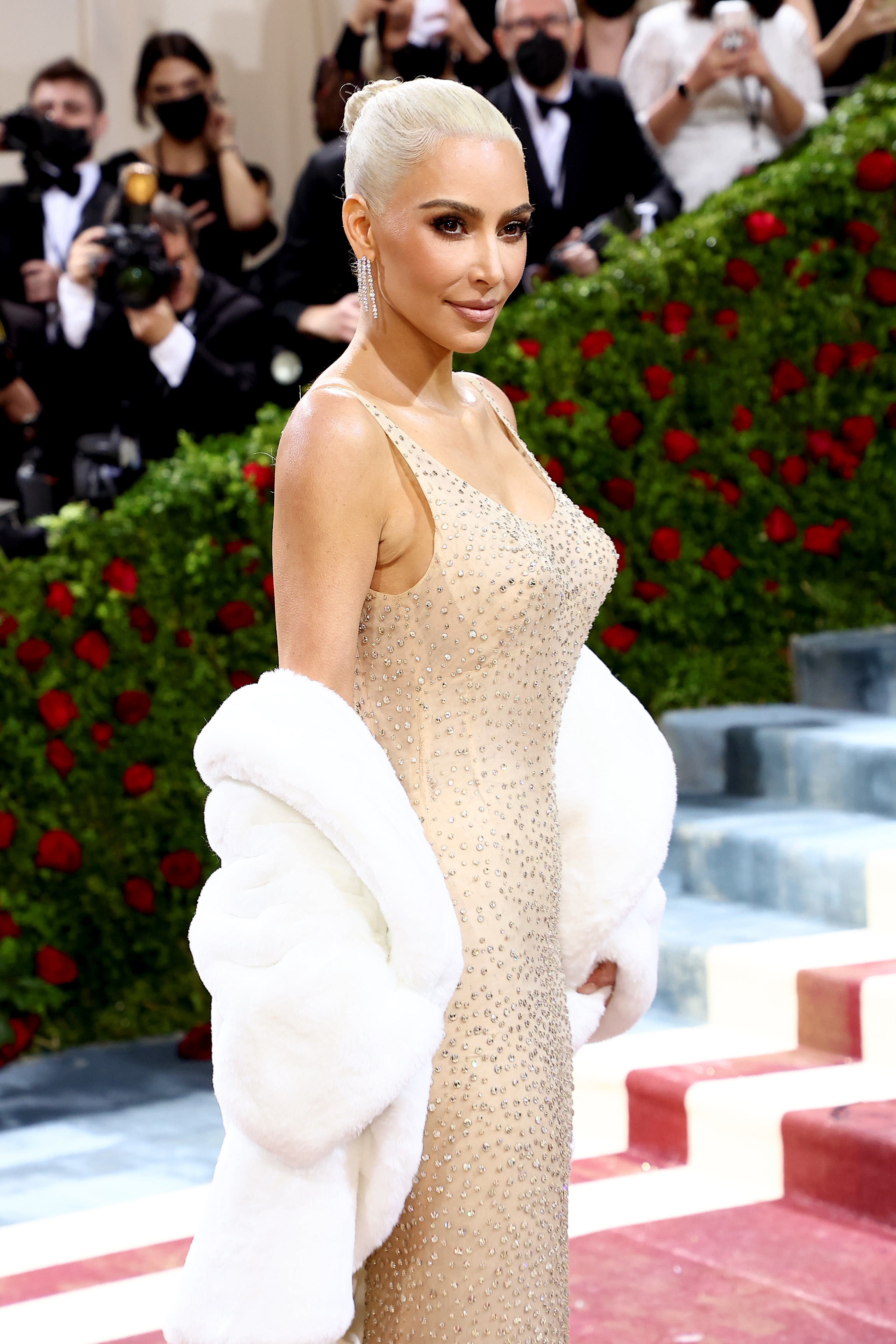 With this in mind, Kourt later asks Kim why she actually decided to pursue this specific D&G collaboration. Maintaining that it was "so much more" than the money, Kim explains that she wanted to "challenge" herself.
Getting candid about how she previously felt far too "insecure" to embark on fashion projects on her own, Kim says, "I never thought that I could really do anything on my own, and I was OK with that." She then seemingly references the way that she used to rely on Kanye for in-depth fashion advice, adding, "I was more like the doll that loved to get dressed up."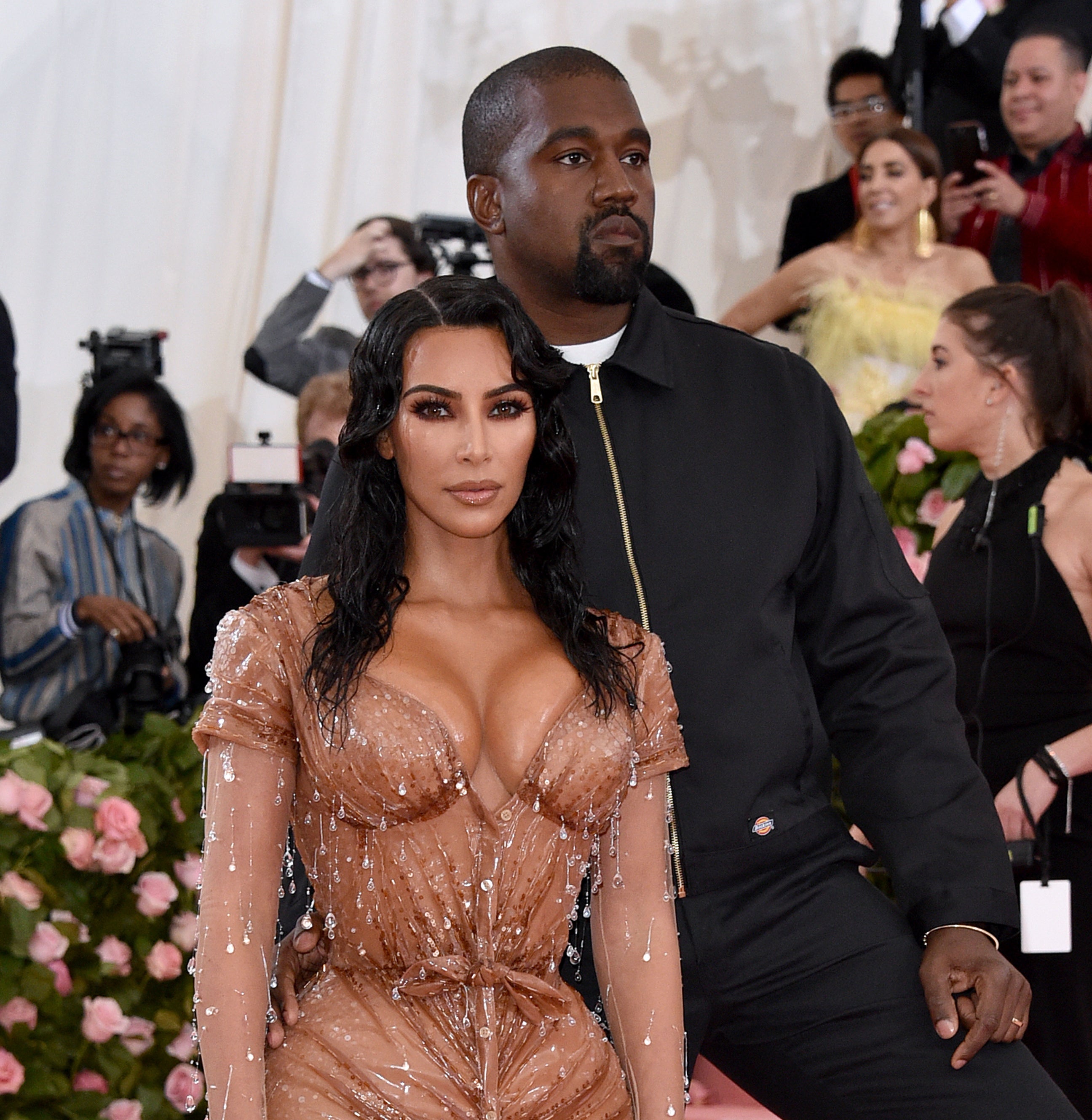 But once again, Kourt asks why Kim now feels the need to prove herself by achieving accomplishment after accomplishment, before questioning when she'll ever be "content and happy" with what she has.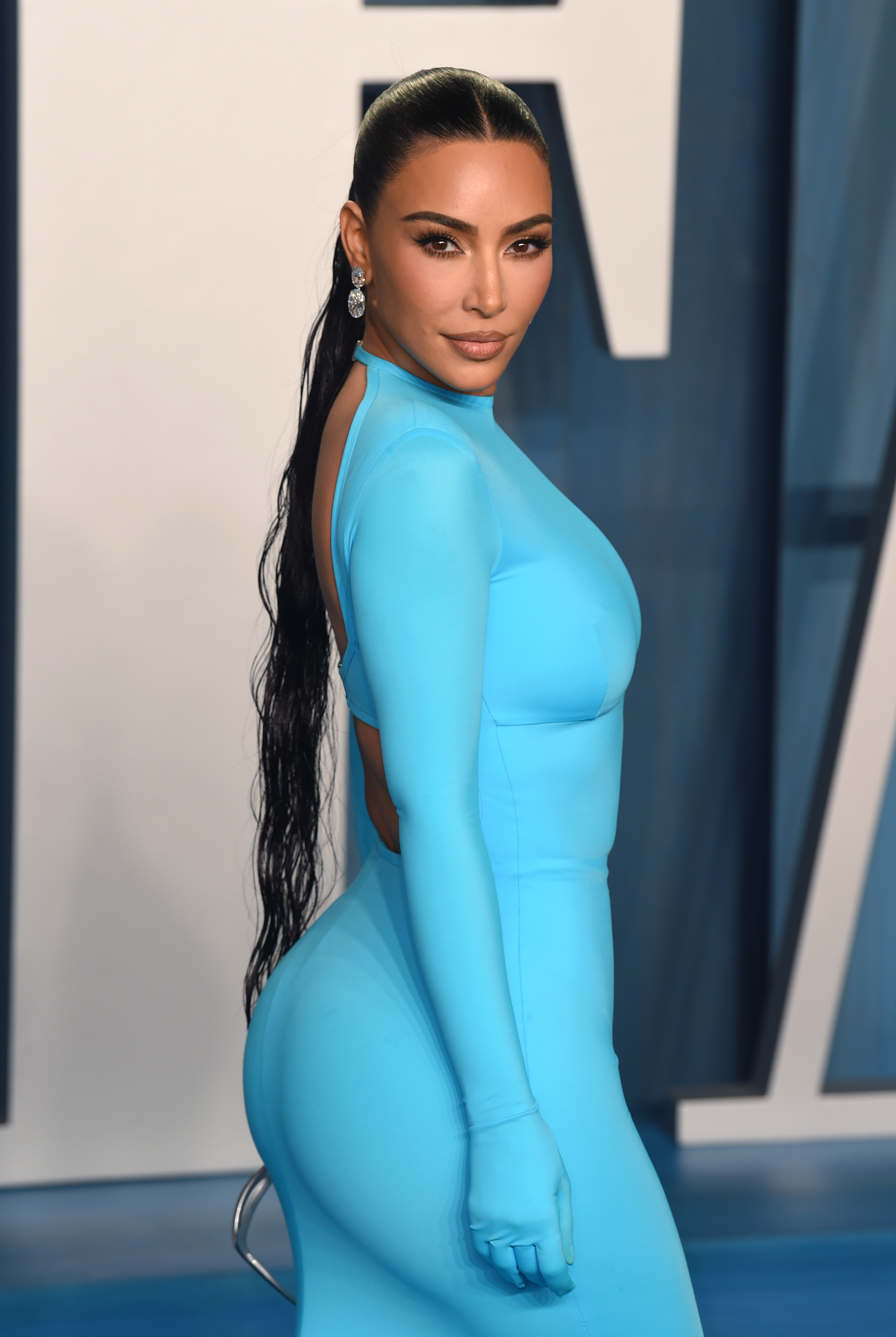 And after heaps of back and forth, Kim admits that she "totally" understands why her choice to partner with D&G before first conversing with Kourtney would've upset her. "There's nothing else that I could say, but I totally understand. I hear you. I'm sorry," she says.
"I'm sorry that my choices put us in this situation," she continues. "I'm happy for the experience, but I'm sad and sorry that that experience hurt you, 'cause that's not what I would ever wanna do, or ever wanna make you feel that way."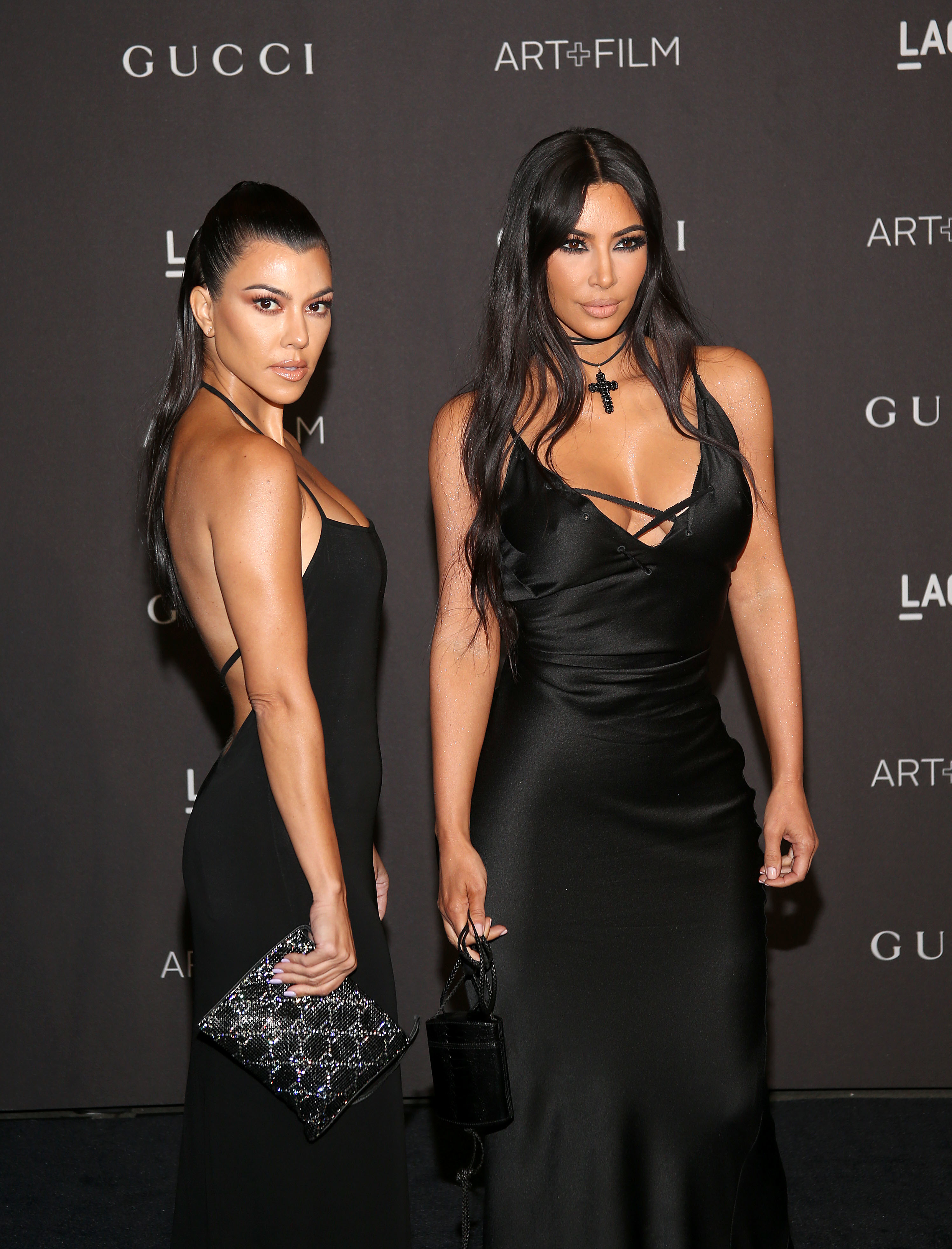 "I'm sad that me choosing to do this would hurt you or our relationship," she adds.
Kourtney then thanks Kim for "apologizing and acknowledging it," and the sisters maintain that they're "glad" they finally talked things out.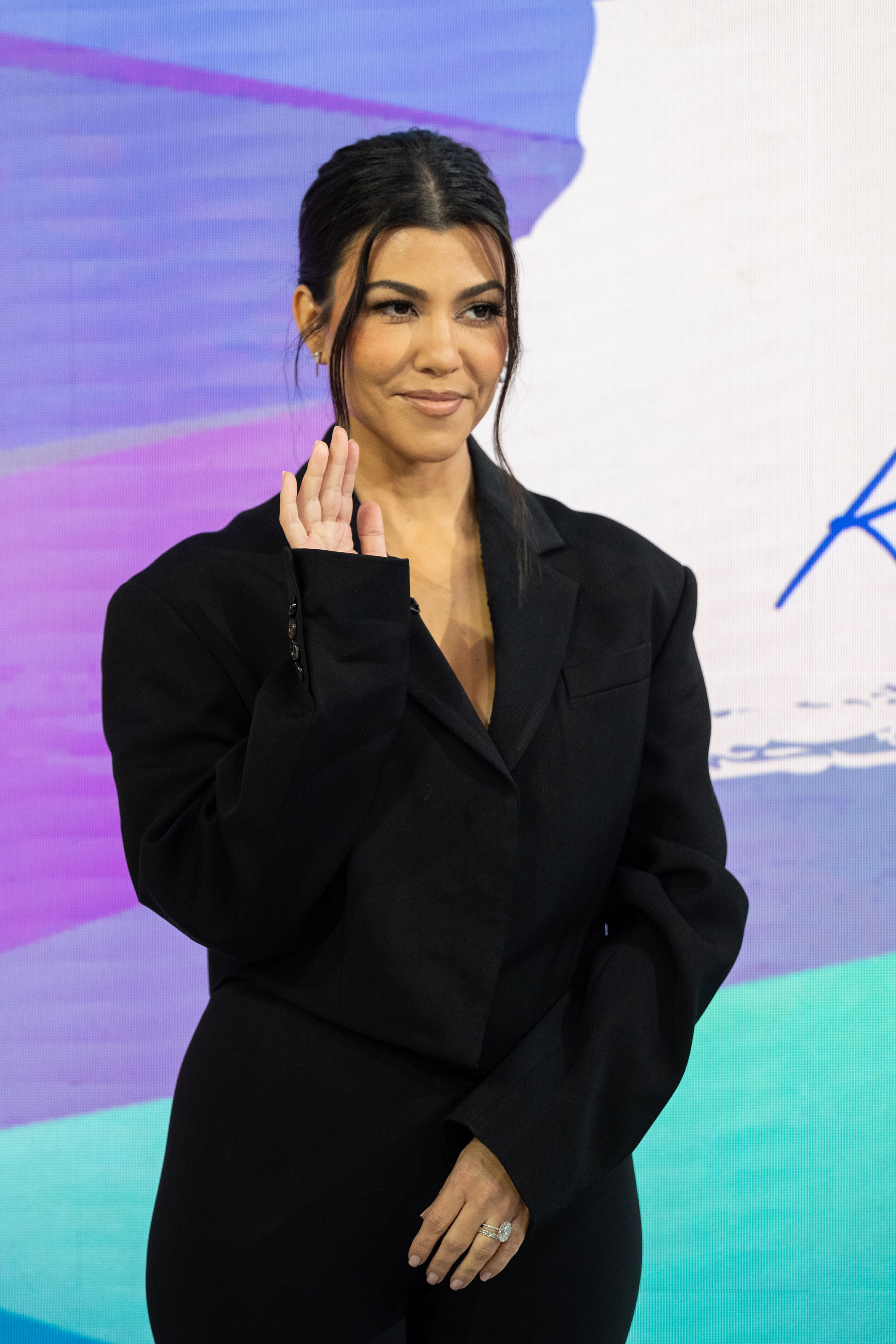 Elsewhere during their conversation, Kim and Kourt discuss how distant their relationship has gotten in recent years — specifically since their infamous physical fight on Keeping Up With The Kardashians in 2020, which came about after the pair clashed over their different attitudes towards work.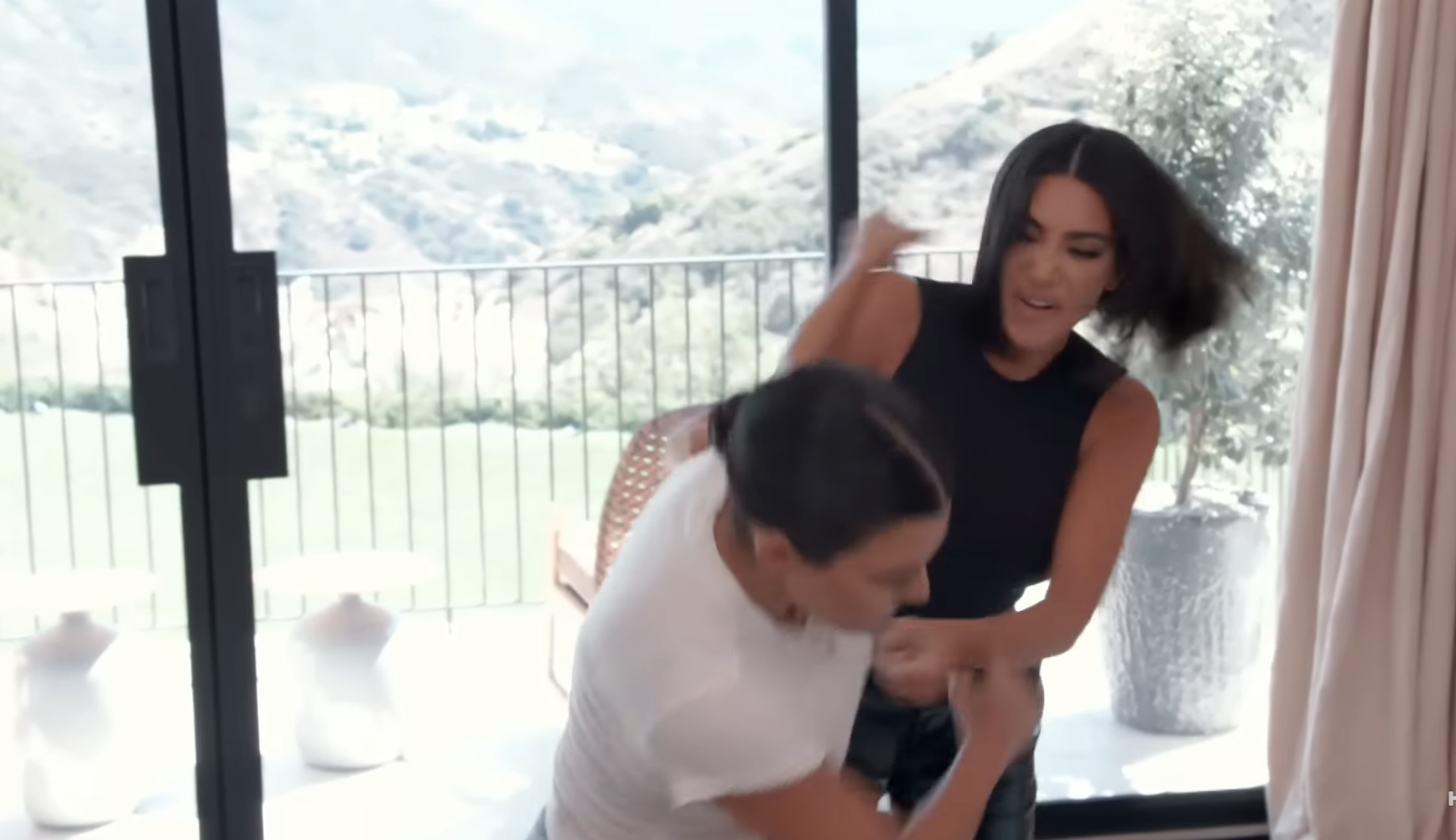 Kourt says, "I just feel like there's this underlying weirdness that's not spoken because of, you know, this." Kim replies, "It's been like this since we literally fought in Khloé's old house," while also noting: "We don't even hang out as much anymore. None of us do."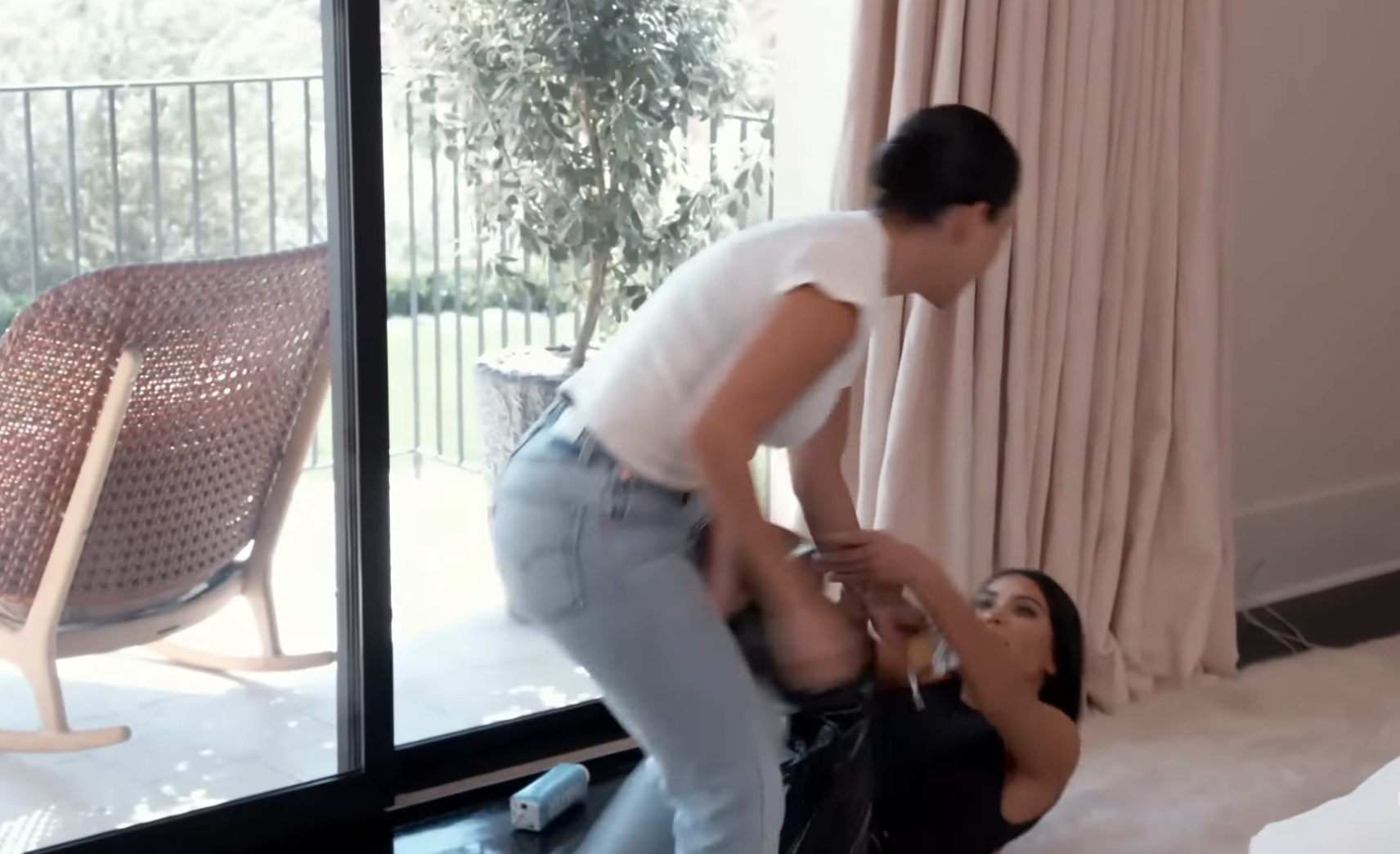 Explaining that she and all of her sisters are in "different places" now, Kourtney reflects on how avoidant she's become in recent years as a result of her attempts to stay away from drama. "I used to be mad or mean when I was hurt, but now I feel like I avoid — like, I don't really wanna be around," she says in a confessional. "And I have such a fulfilling life without it."