But if you haven't been watching Hulu's The Kardashians or keeping up with the discord elsewhere, allow me to fill you in.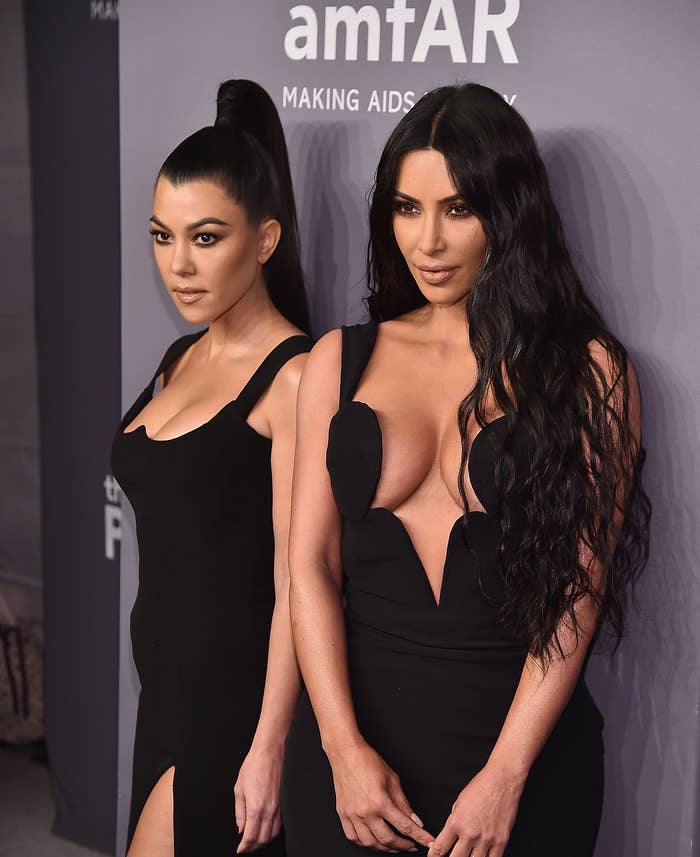 So, the long-running tension between Kim and Kourtney reared up once again last year after Kim partnered with luxury brand Dolce & Gabbana on a '90s-inspired collection just four months after D&G opened their '90s archive for Kourt's wedding, in May 2022.
Kim's collection wound up being very similar to the entire vibe of Kourtney's wedding, which led to the Poosh founder accusing her of using the lavish ceremony "as a business opportunity."
So far in this season of The Kardashians, which was filmed around the time that Kim's collection launched last September, we've seen the tension between her and Kourt brewing episode to episode.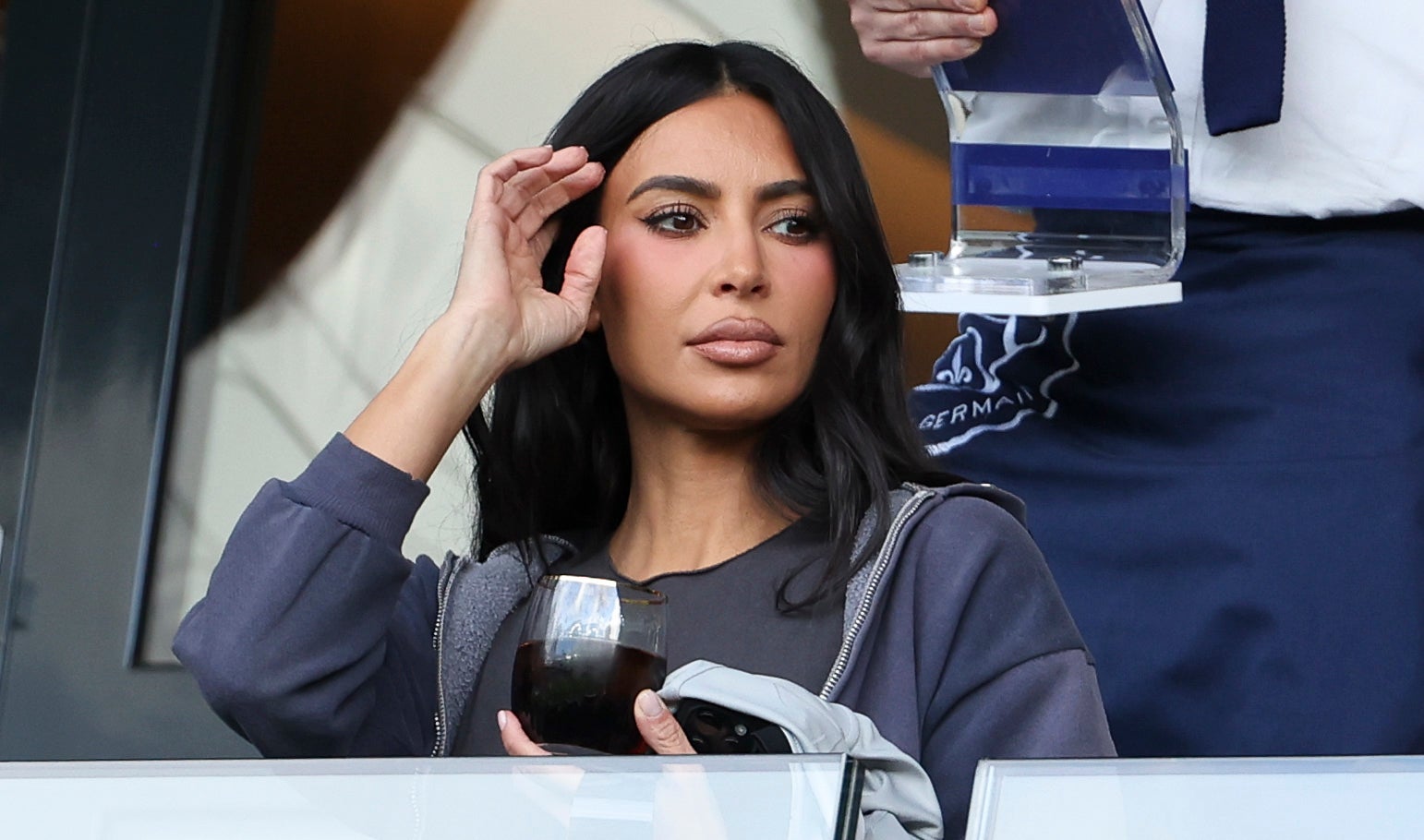 Kourt has repeatedly maintained that she's hurt by the fact that Kim appeared to choose business over family with no regard for her feelings.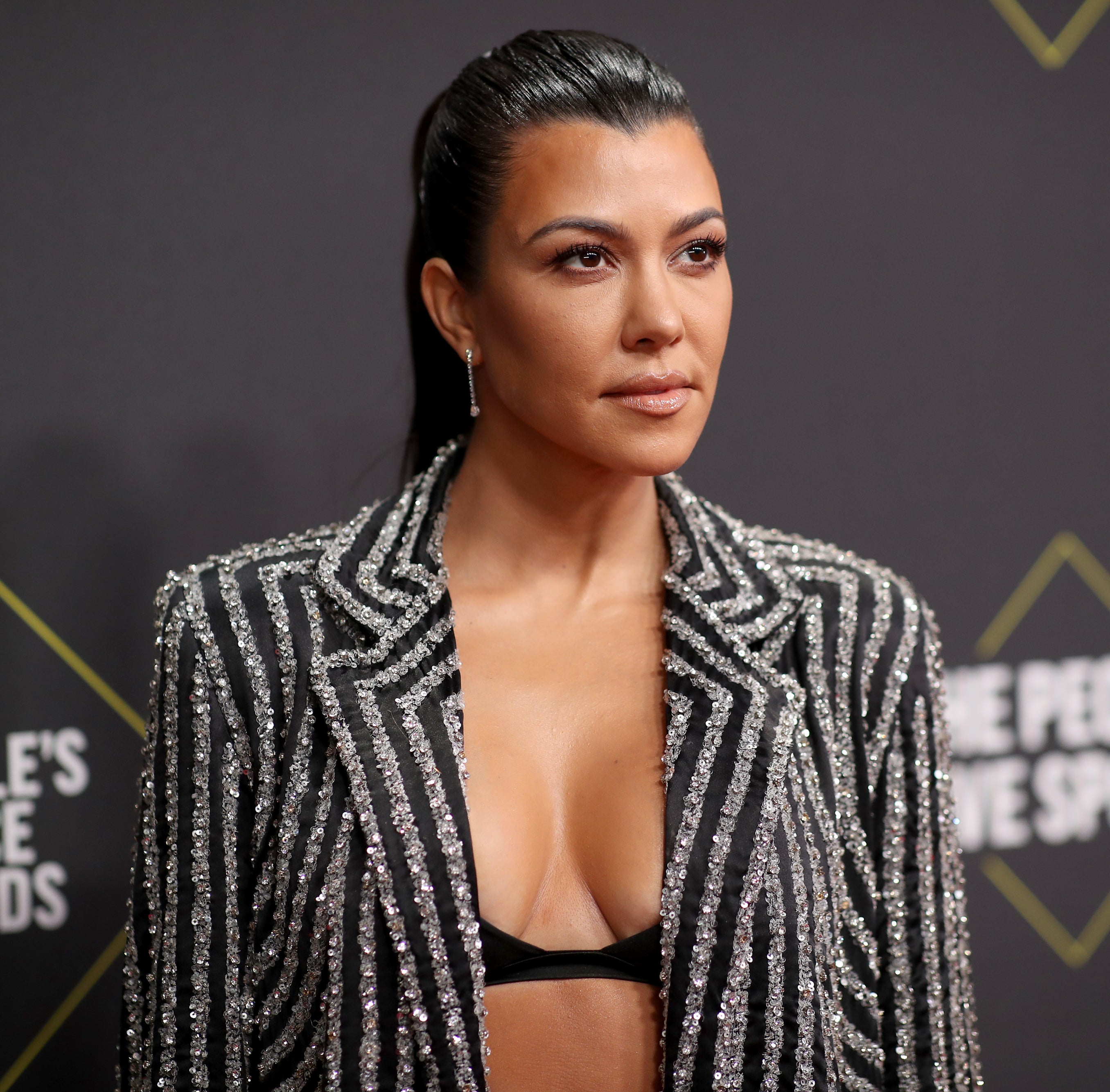 "I feel like there's such an abundance of opportunities. It's not about business, there's just so much, and it takes precedence over hurting your sister. It's legit copying my wedding — like, everything that I did was pulling references of '90s," Kourt said.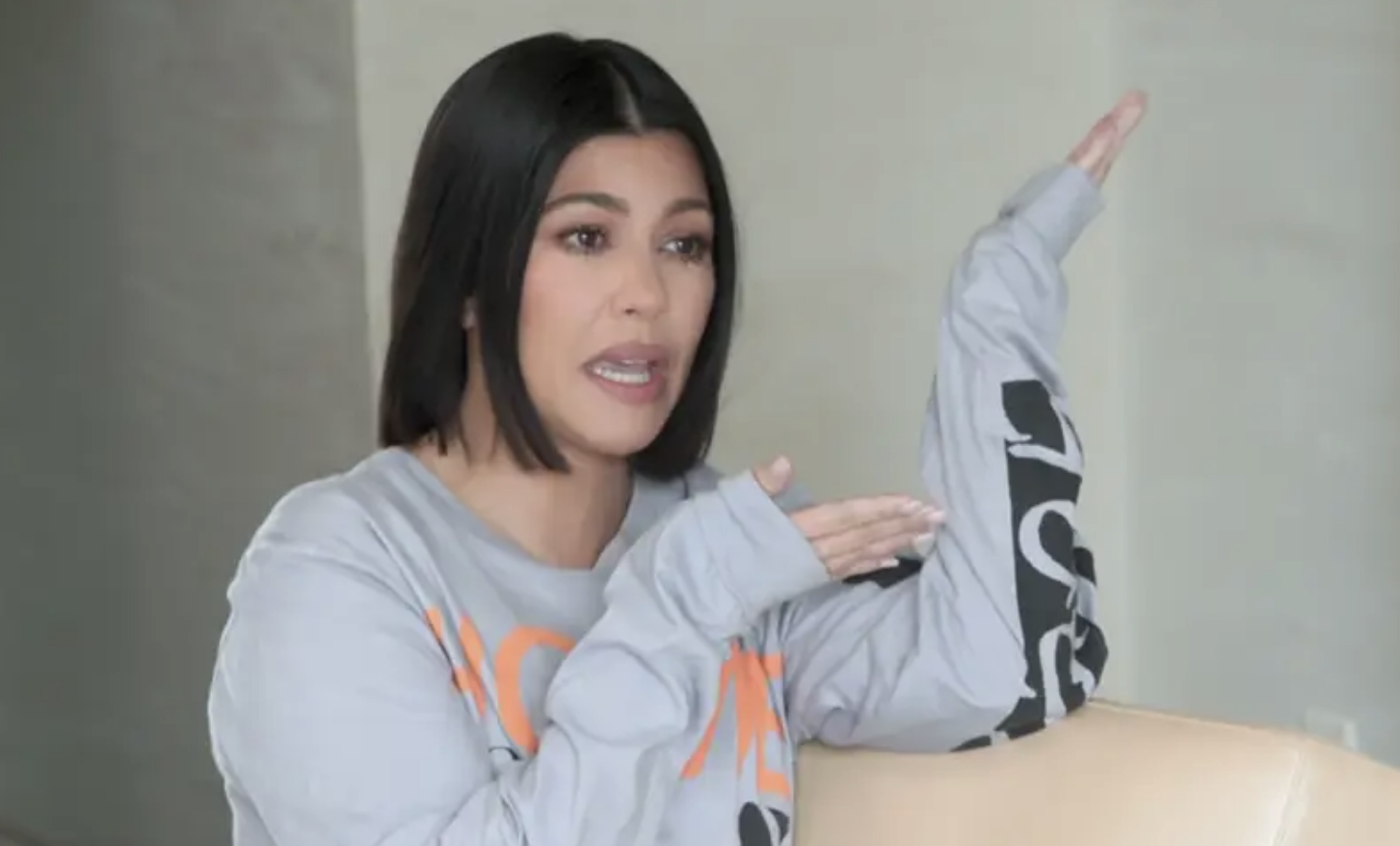 She also said of Kim, "I think she sees everything that I had there and takes it for her own, and she doesn't even see it; she sees the dollar signs. But to me, I see it and I see, like, 'Oh, you were there, you weren't happy.'"
Kim later branded Kourtney a "hater" in a separate episode, while their sister Khloé also called her "jealous" and said she needed to be left to "pout in the corner."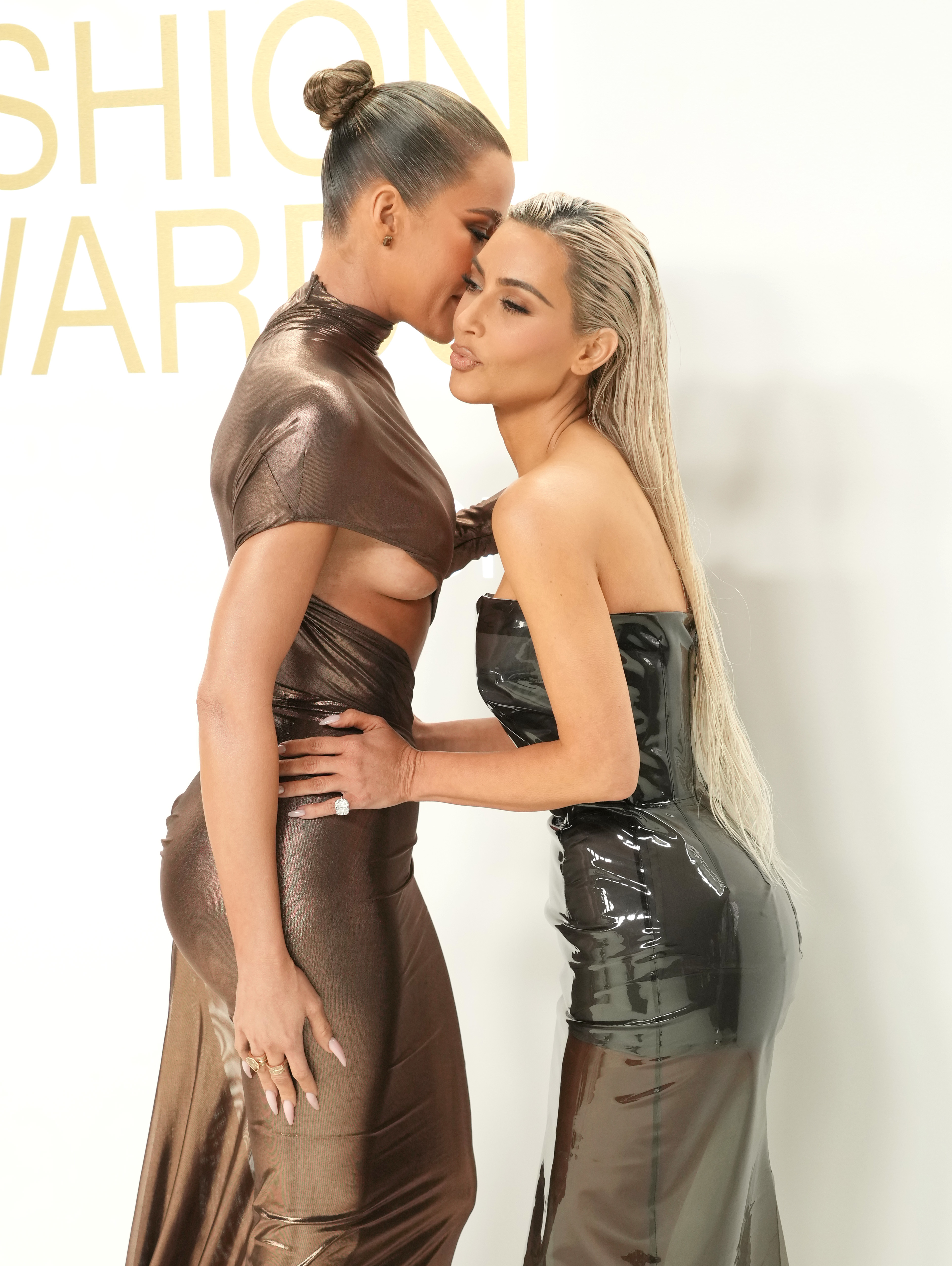 "She always tries to hate on the side. She's such a hater," Kim said, while Khloé added, "I don't know where this is coming from, but it's OK. You let someone pout in the corner, you don't entertain it, and you move on. Because you don't get jealous of your family."
Meanwhile, Khloé later confessed that Kourtney had actually phoned her in tears over the entire thing. "I found out that Kourt is so upset because she actually called me crying, and she feels like her wedding moment was taken away from her," she said, before adding: "She just feels like there's no loyalty in this family and that everyone wants what the other person has."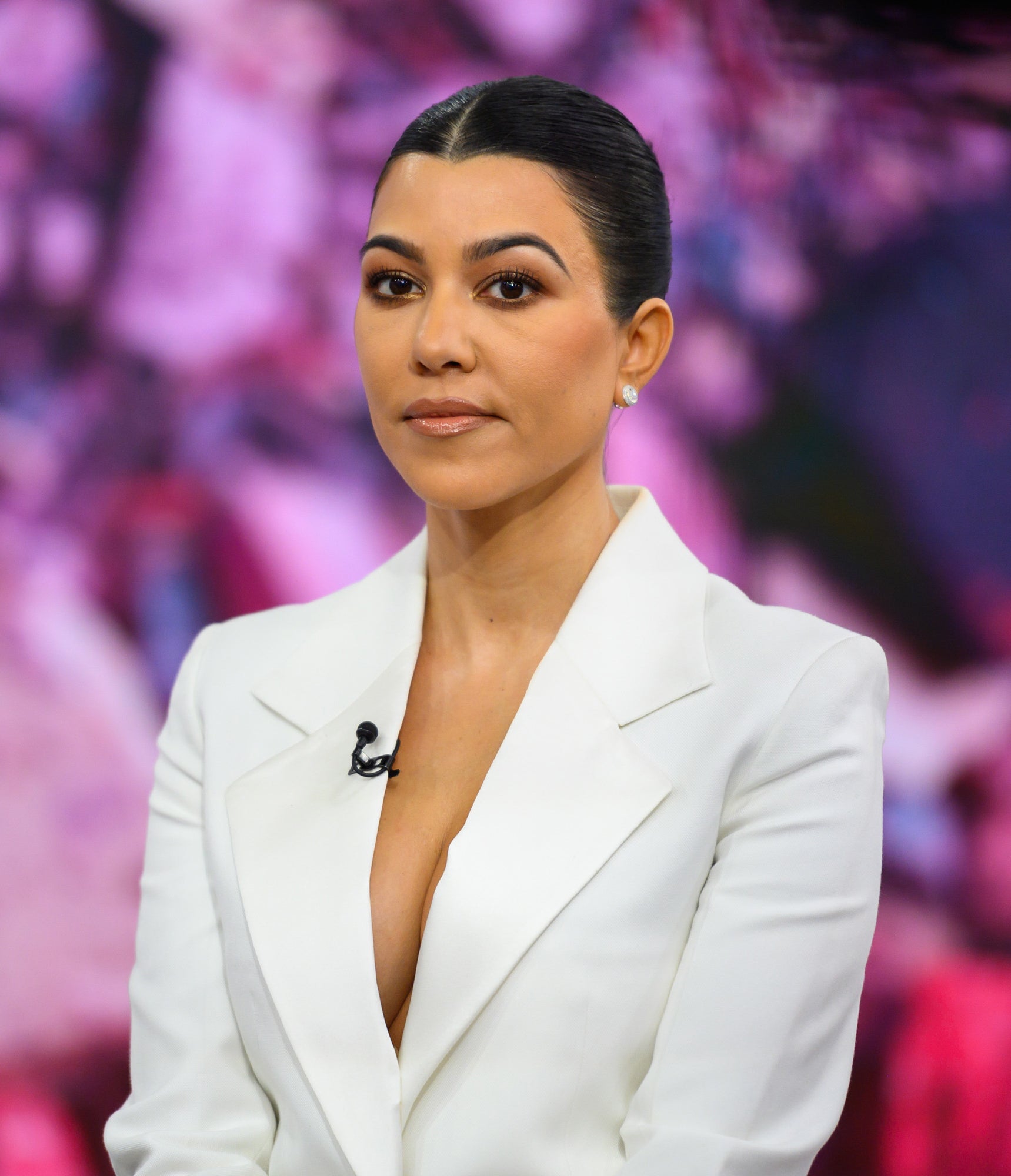 Meanwhile, we've seen Kourtney grow closer than ever with her husband, Travis Barker, and his three kids: Atiana, Landon, and Alabama.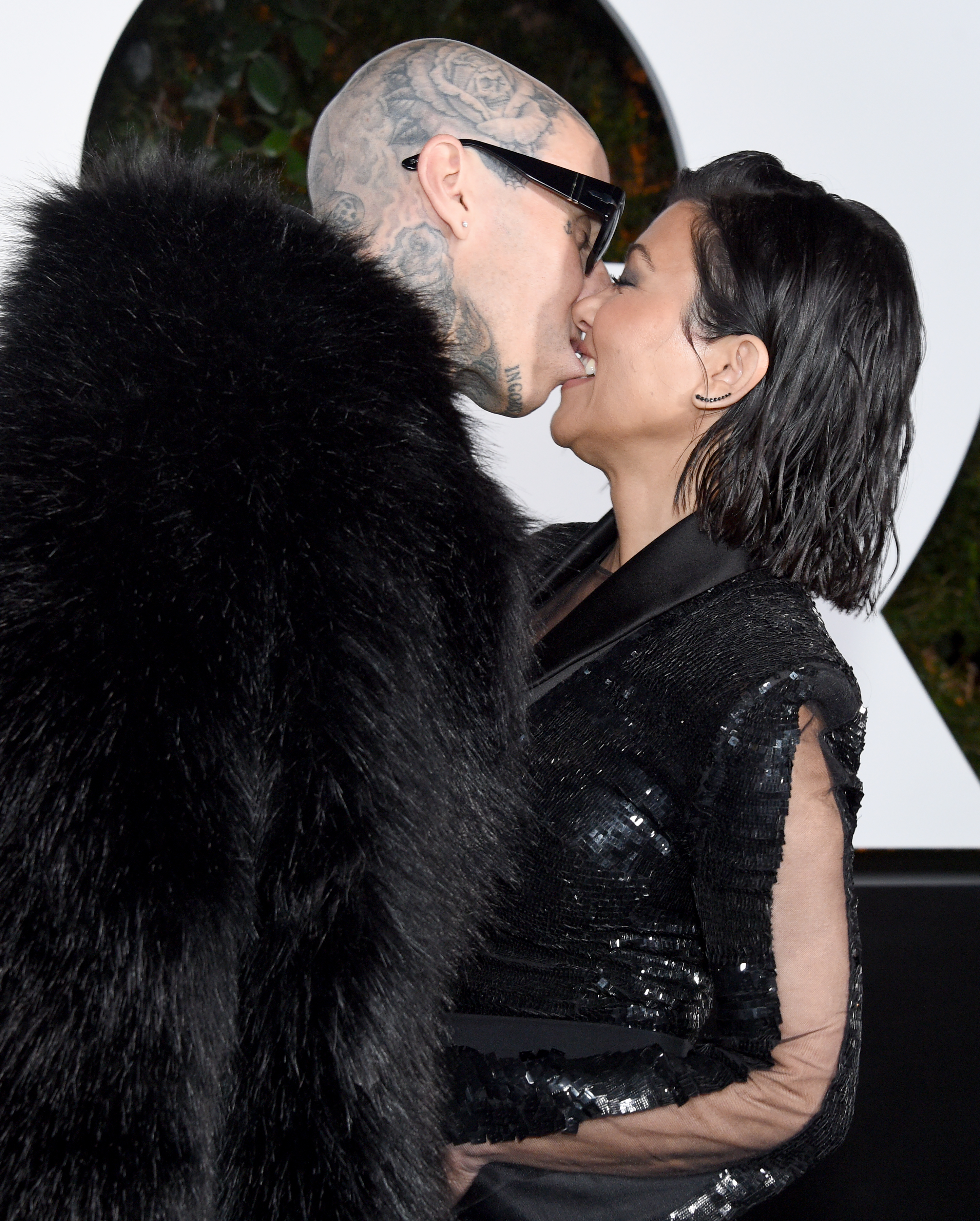 In a recent episode, Kourtney opted out of attending the launch of Kim's D&G collection in Milan, Italy, for obvious reasons. Instead, she and Travis celebrated the grand opening of his new restaurant in Calabasas with their respective kids.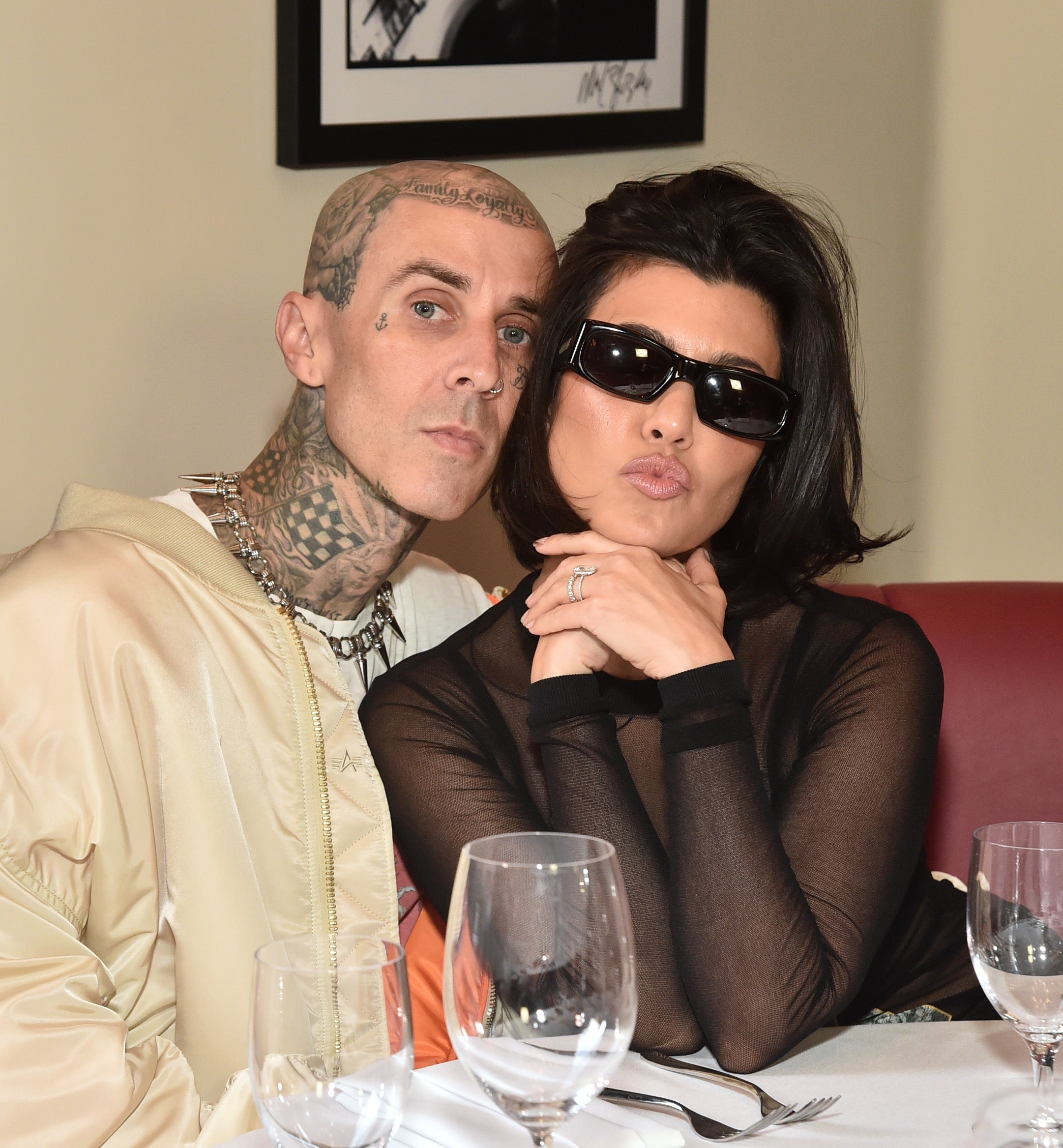 At one point, Kourt was reminded by a producer off-camera that her "family" was absent from the event. In response, she firmly said, "That is my family," referring to Travis and his kids.
Some viewers were caught off-guard by Kourtney's candid remark, though wound up pointing out how much more comfortable and happy she seems around the Barkers.
"The pure happiness when she smiles after saying that is my family!" one person commented under a TikTok clip of the exchange. "I HATE how Hulu and the fam are trying to paint Kourtney. She [is] THRIVING after going through hell," someone else wrote.
Now, in this week's installment of the Hulu series, Kourt opens up about the importance of separating herself from the KarJenners and having her "own family."
"Our family is so interconnected, and we always have been. All of our businesses were all together," she says in a confessional.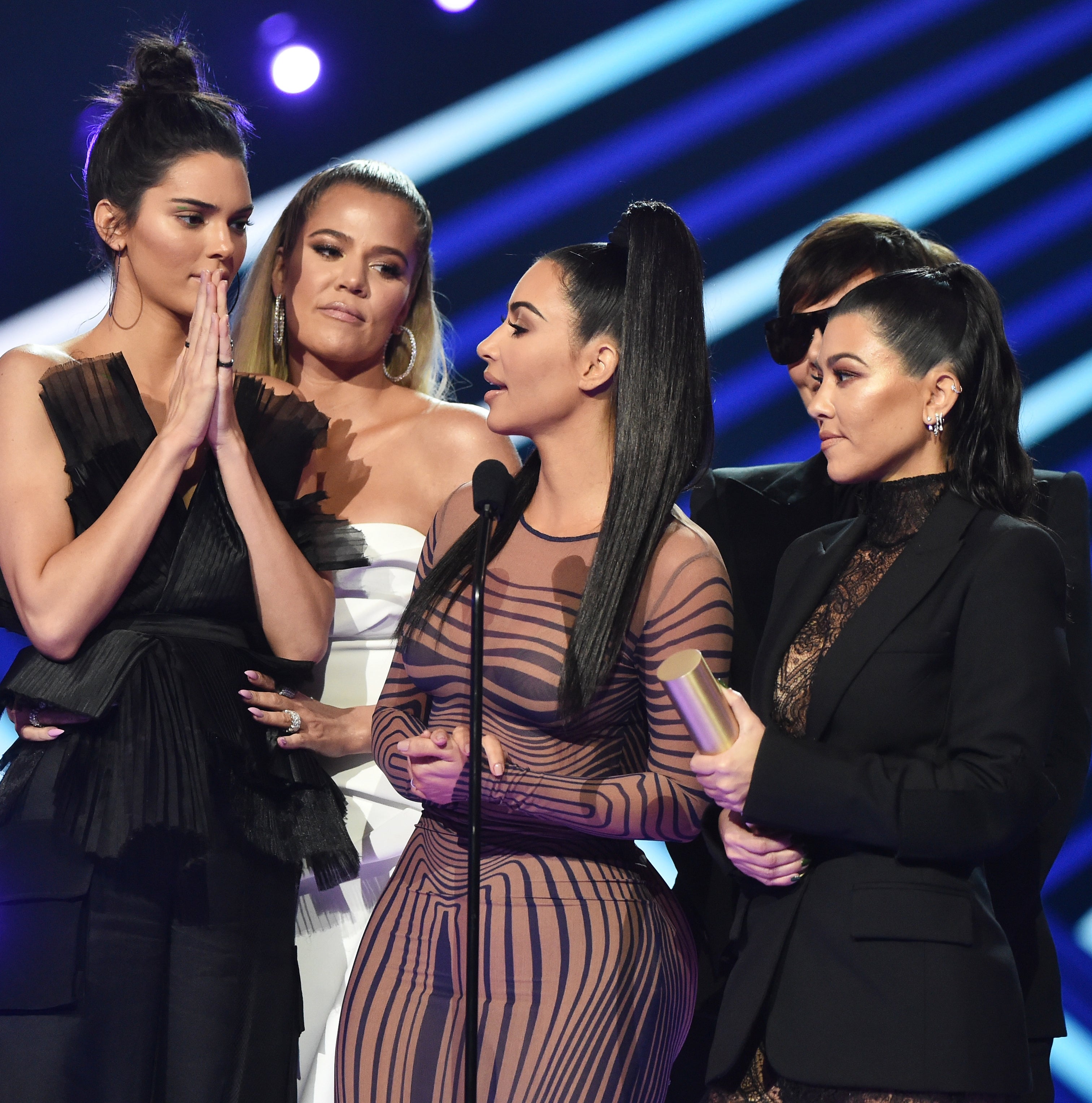 "But I think, like, for my survival, I need my own identity, and I just need my own life," she shares. "I really love having some separation and having my own friends and having my own family."
Speaking of the KarJenners, Kourt goes on to critique them — and namely Kim — a little more closely as she details feeling hurt by Kim's decision to pursue a collaboration so similar to her wedding.
"I feel like I go to big extents to have my own thing. But there's no sense of loyalty, or feeling of, 'Oh, how would I feel?'" she tells Khloé.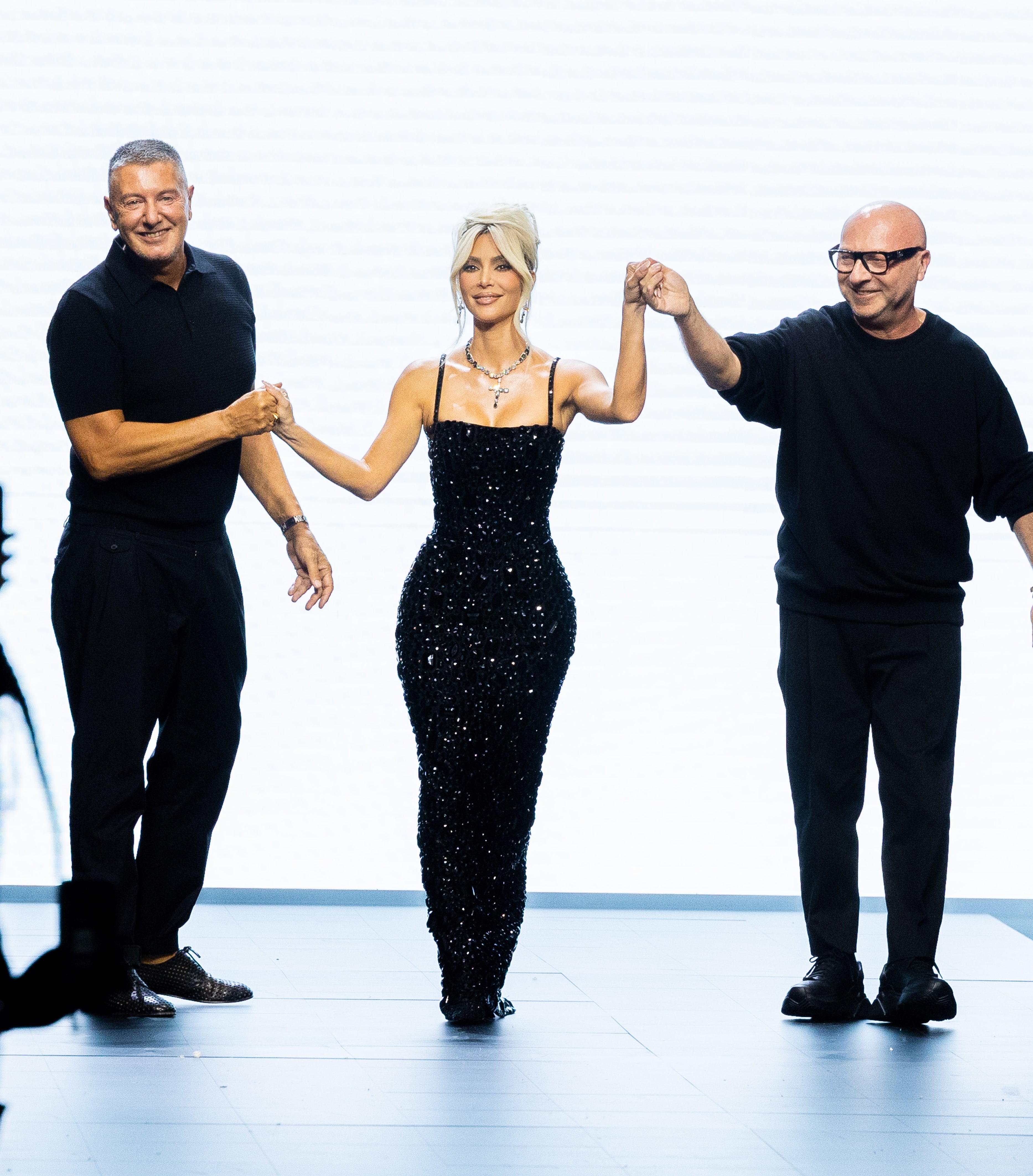 "It's almost like a greediness to what we can do, and how many things, and everything moves so fast," she adds.
And going on to address her and her siblings' excessive wealth, Kourt adds that they have far "more" than they could ever "want or need."
"I feel like we have it all. We have everything that we — more than we could want or need," she says.
She elaborates in a confessional, "No one gives a fuck about anything. It's like the Wild West. Like, we're gonna take and do as we want — whatever's best for us."
"It felt like there's no decency to ask me how I felt about her doing this so closely to my wedding," she continues, addressing Kim specifically.
"This is definitely not about a brand. It was about my wedding — I didn't feel truly supported," she adds.
But despite saying all of this in confessionals and to Khloé, Kourt notes that she's reluctant to speak with Kim because she anticipates a negative response.
Labeling Kim as "intolerable" to have a conversation with, Kourt tells Khloé that her "greediness" is "who she is to her core."