For context, Kim was personally approached by Domenico Dolce and Stefano Gabbana to serve as a creative director for a limited collection called Ciao Kim, consisting of 85 looks inspired by the brand's most iconic archival pieces from 1987 to 2007.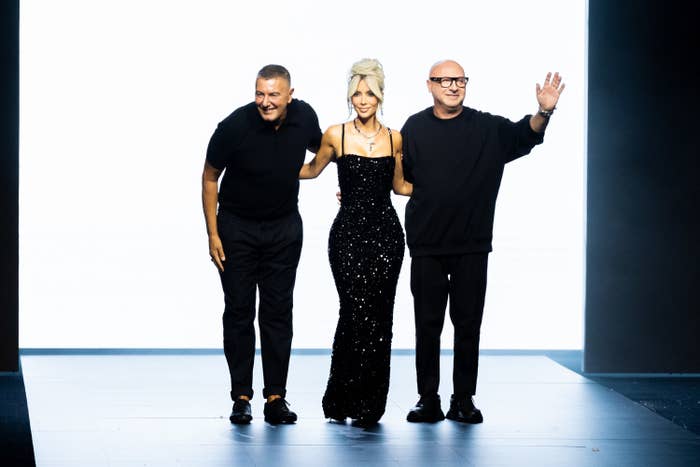 While she's already a pretty major force in the fashion industry, the D&G show — which took place in September — was a huge deal for Kim in that it was the first time in her career that she independently collaborated on a high fashion collection.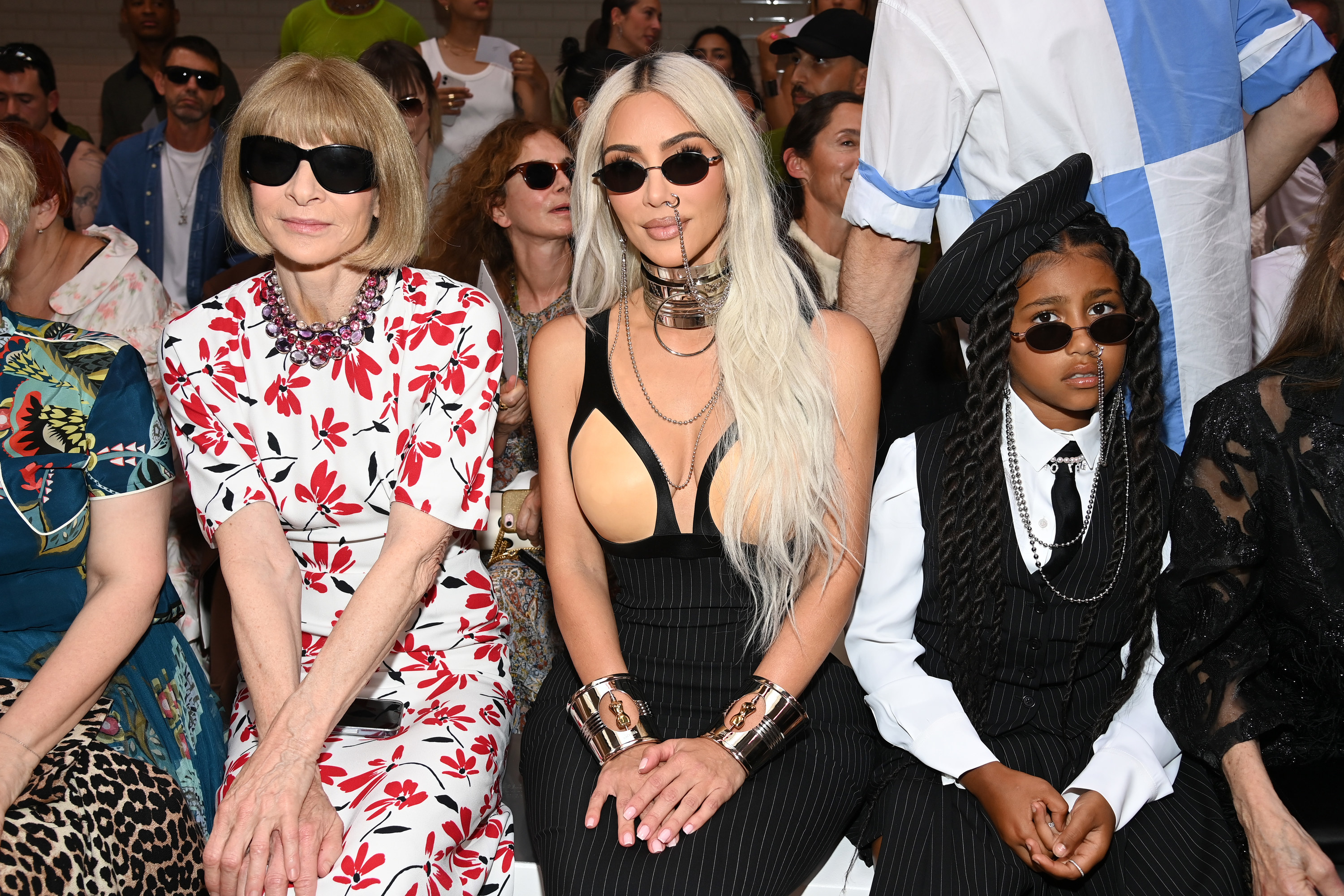 And in this week's instalment we learned that getting the looks onto the runway wasn't all plain sailing.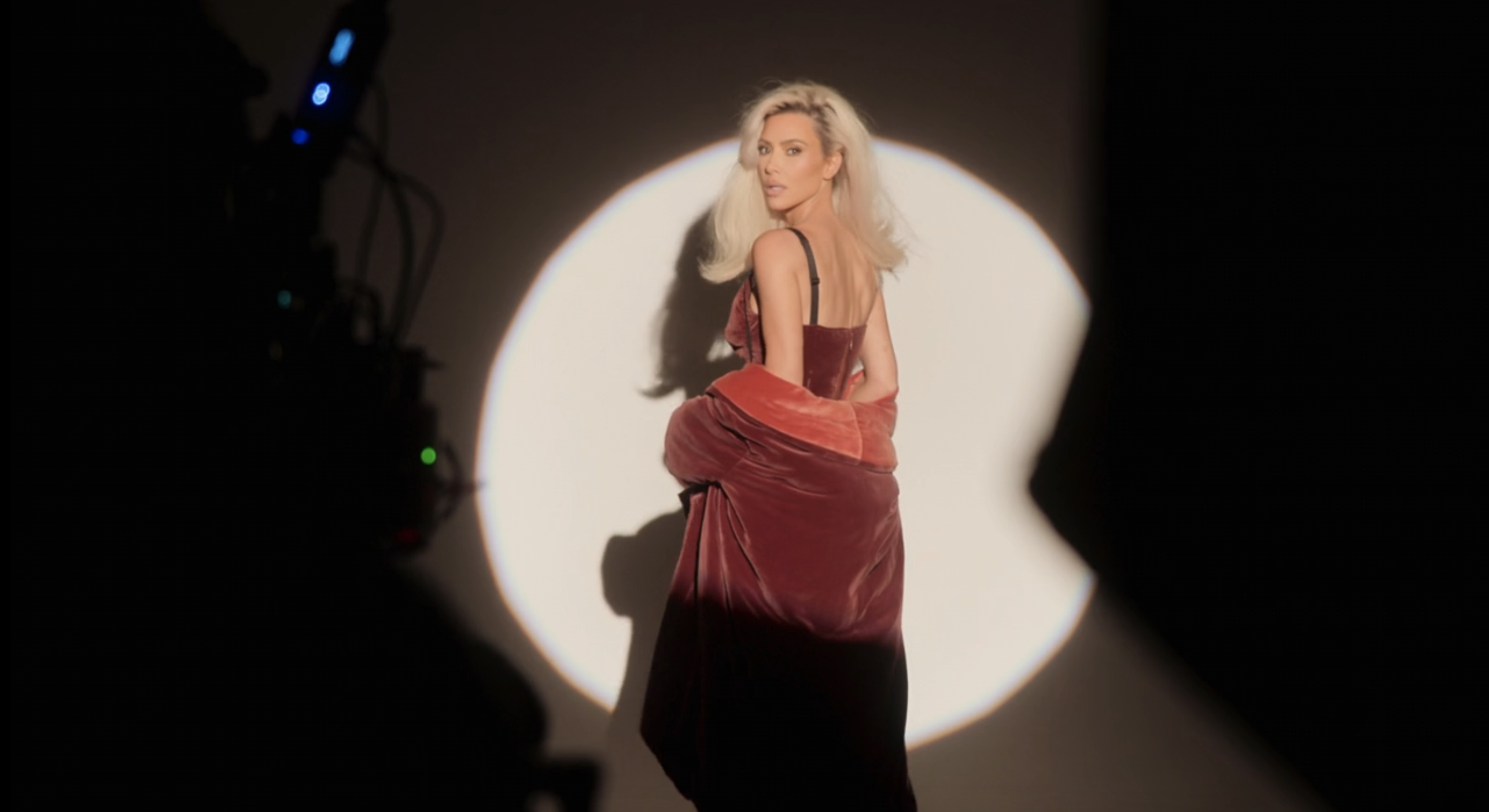 At the end of Episode 3, it was revealed that Kim's stylist, Danielle Levi, had forgotten her passport and was consequently late to arrive in Milan after being instrumental in assisting Kim during the early stages of the collab.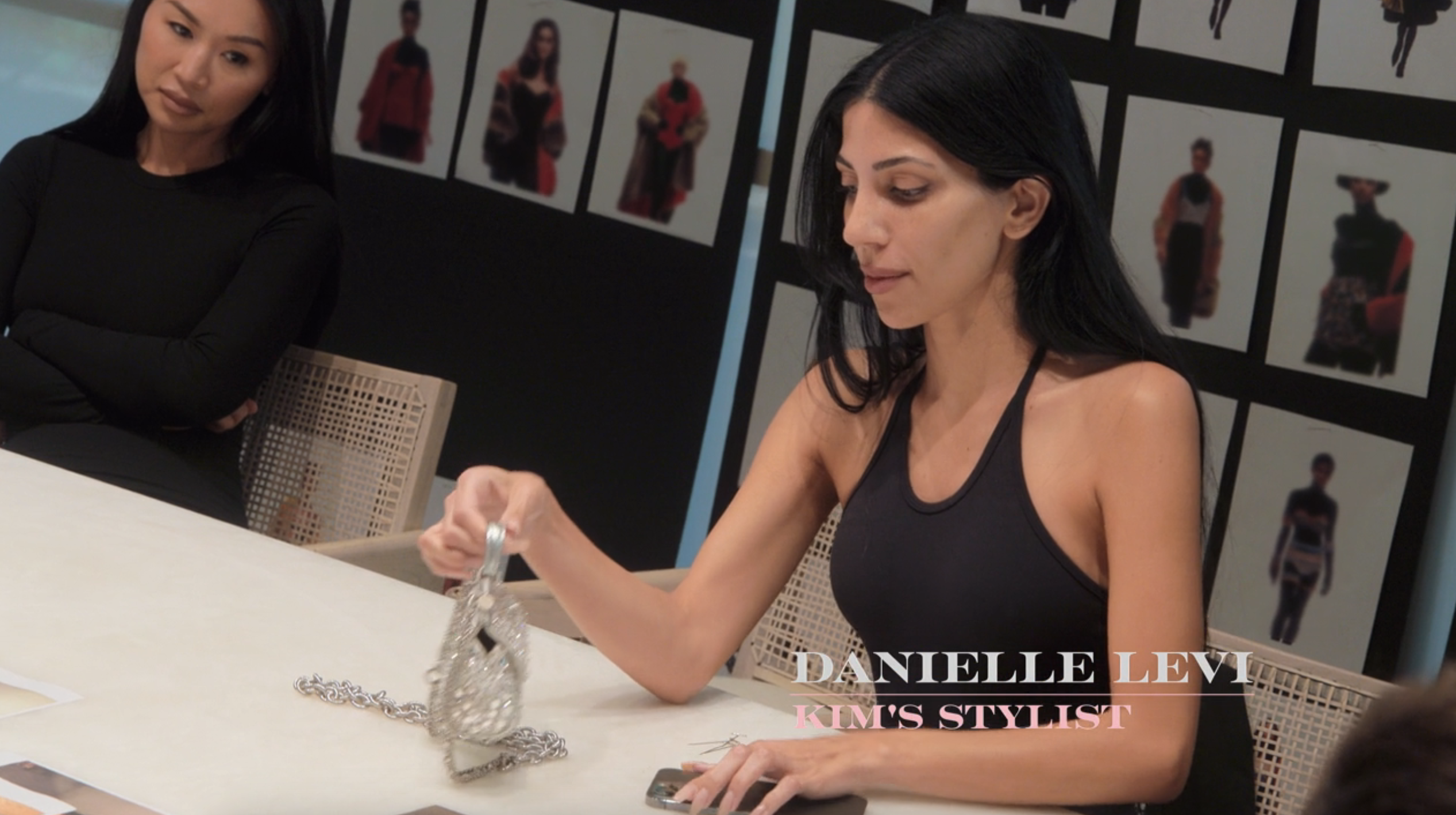 So, with Dani absent, Episode 4 sees Kim left alone to negotiate with the D&G team and lock in the final looks for the runway in the days leading up to the show.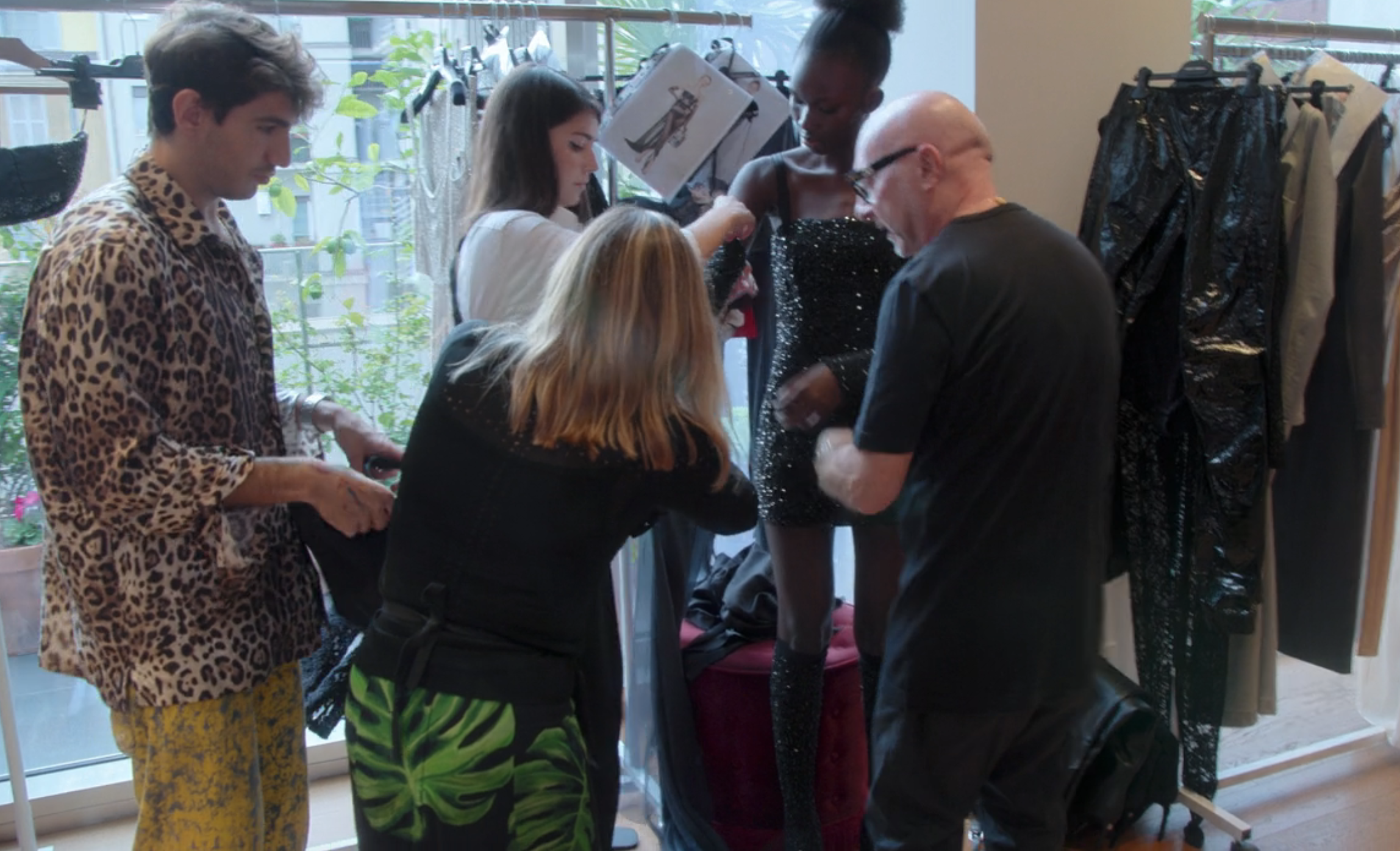 Despite initially feeling very anxious about the prospect of going it alone — particularly alongside two of the biggest names in fashion — Kim eventually finds her footing and is able to push back on styling decisions, even without the security of Danielle's cosign.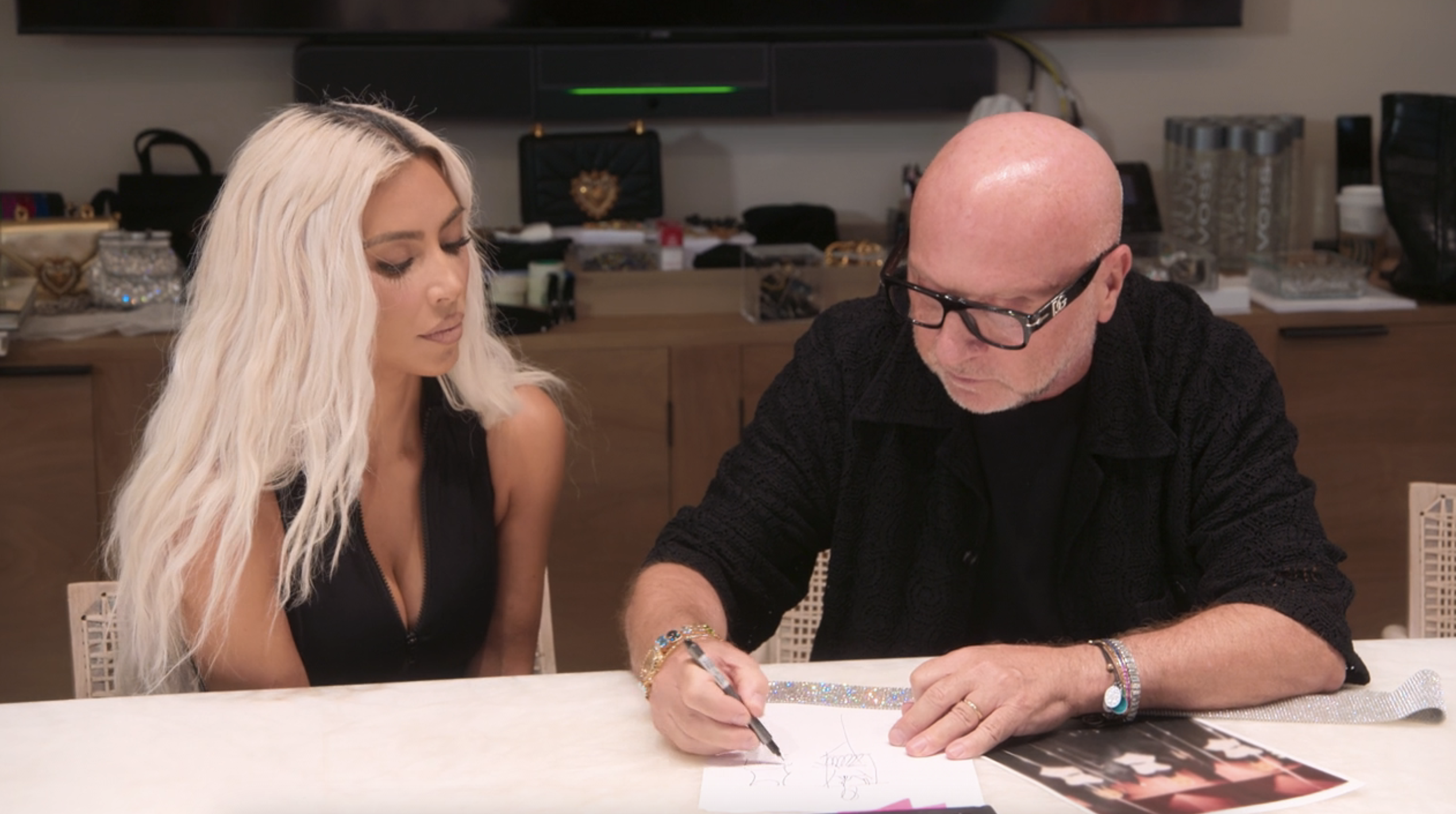 "I will compromise on some things, but then certain things I won't budge, especially if it's for the overall creative message of something," Kim says in her confessional, looking back on the tense behind-the-scenes decisions.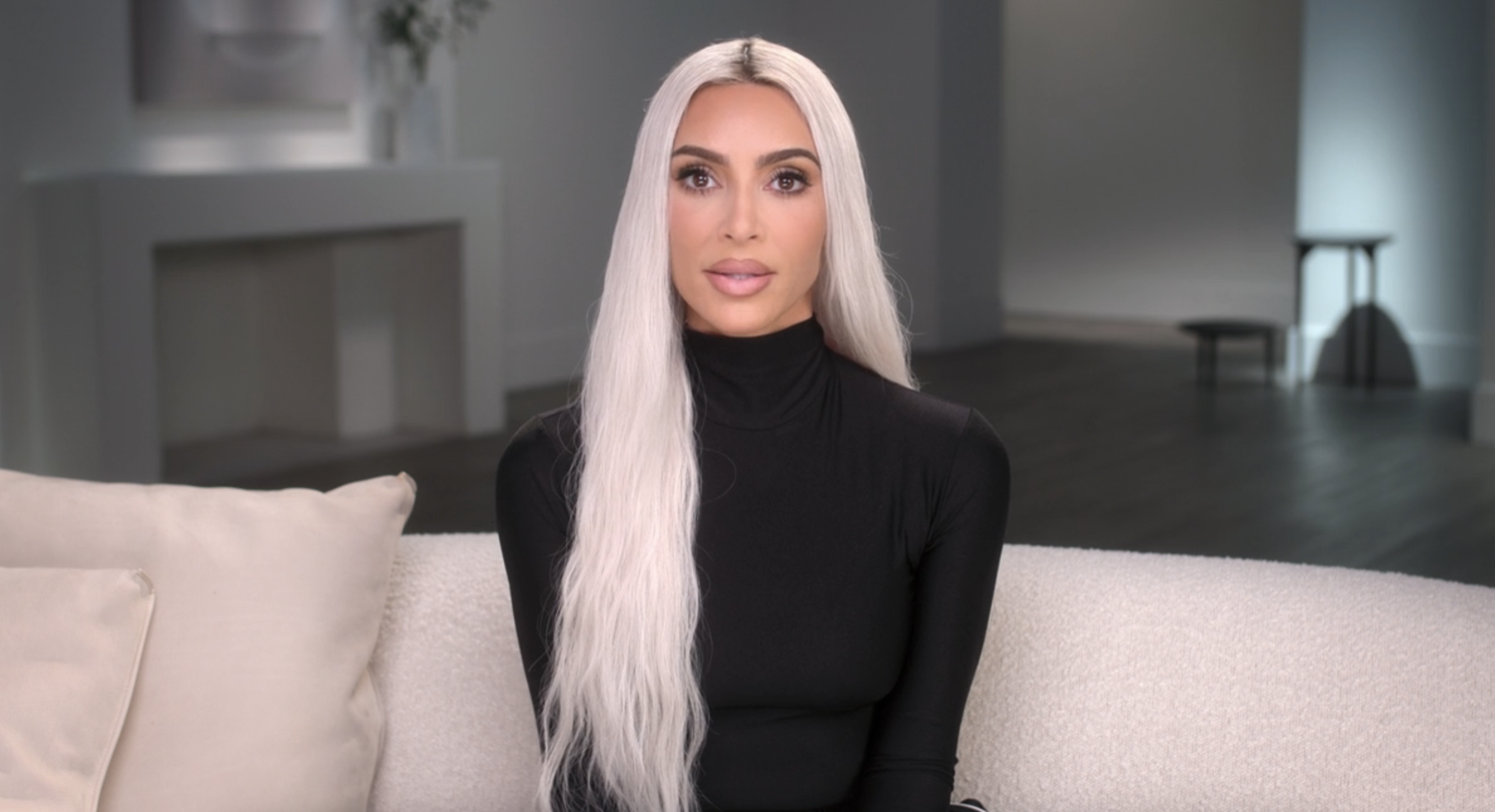 Funnily enough, she went on to say that Danielle's absence wound up being a blessing in disguise, because it pushed her out of her comfort zone and forced her to trust her own styling instincts.
"This is just about me, and to prove to myself that I can do something like this on my own without my whole team," she says. "The last couple of days have really taught me this independence and to trust my gut. I was so insecure that I couldn't do anything without my security blanket, and now I can — and on a really big level."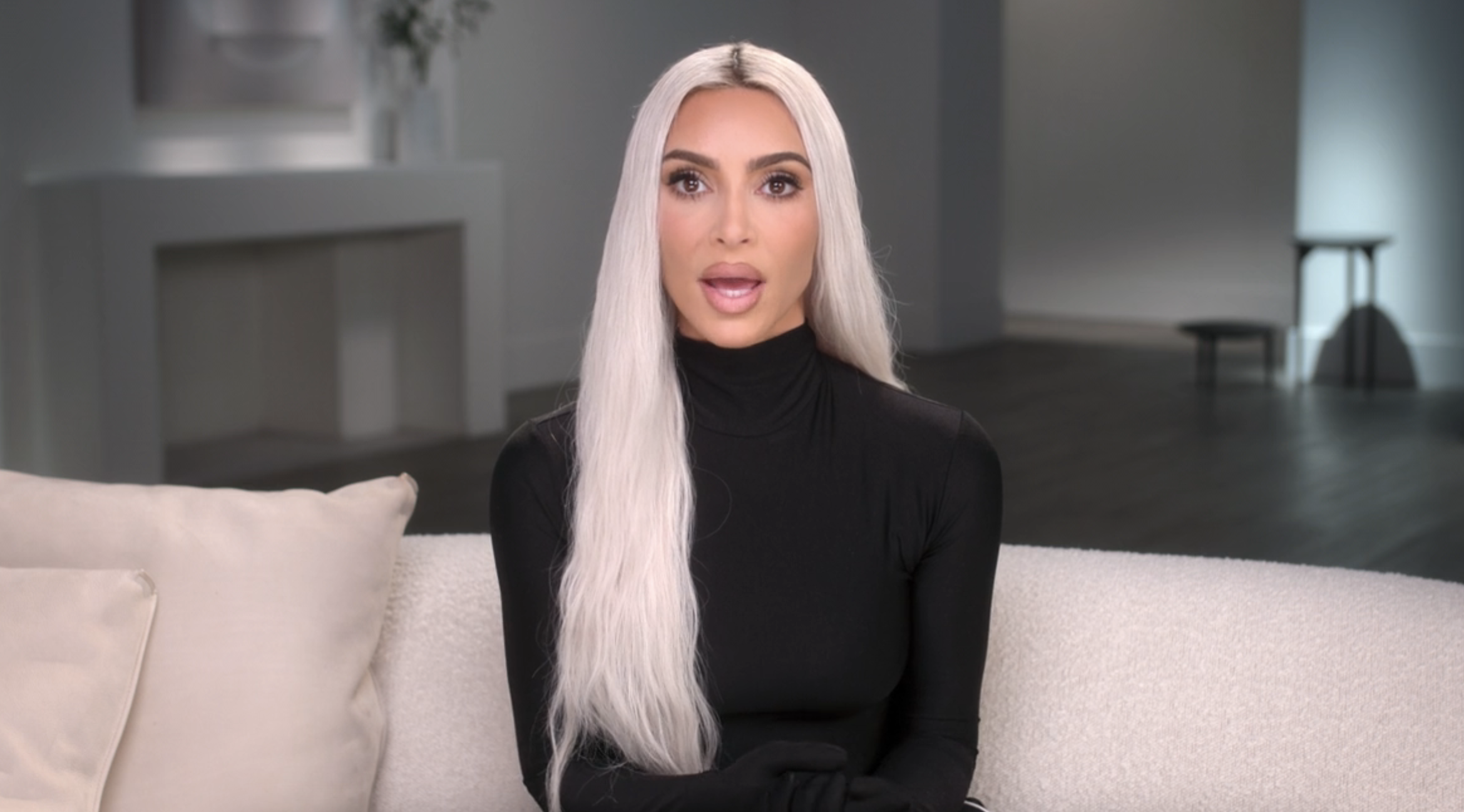 If you're a Kardashian fan, you'll know that trusting her gut when it comes to fashion is something Kim has historically struggled with — particularly after she divorced Kanye West.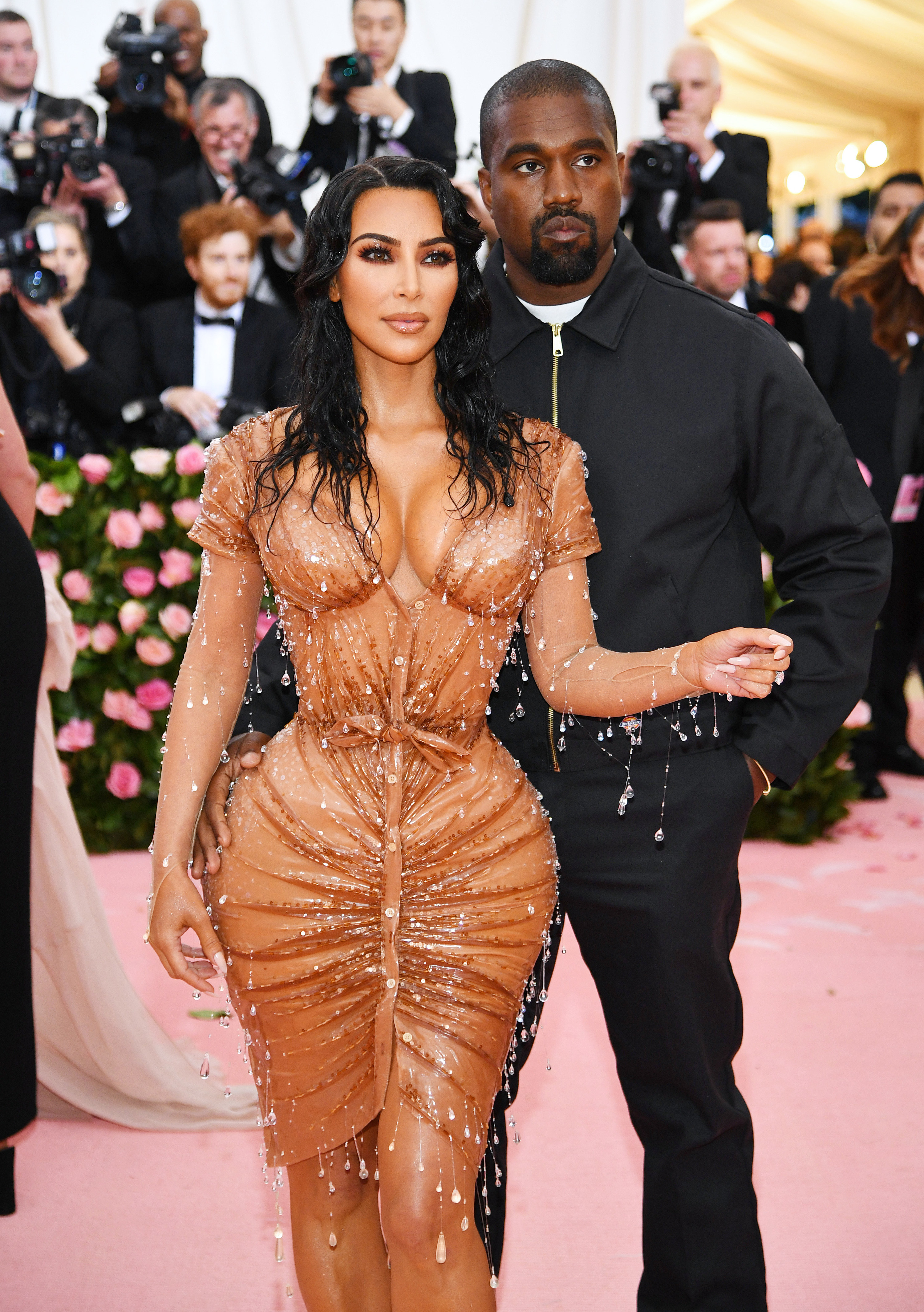 From the moment they started dating in 2012, fashion became a central aspect of Kim and Kanye's relationship. And for the six years they were married, he went to extreme lengths to craft Kim's style to his exact taste — including once flying all the way out to Paris for just 24 hours specifically to style her.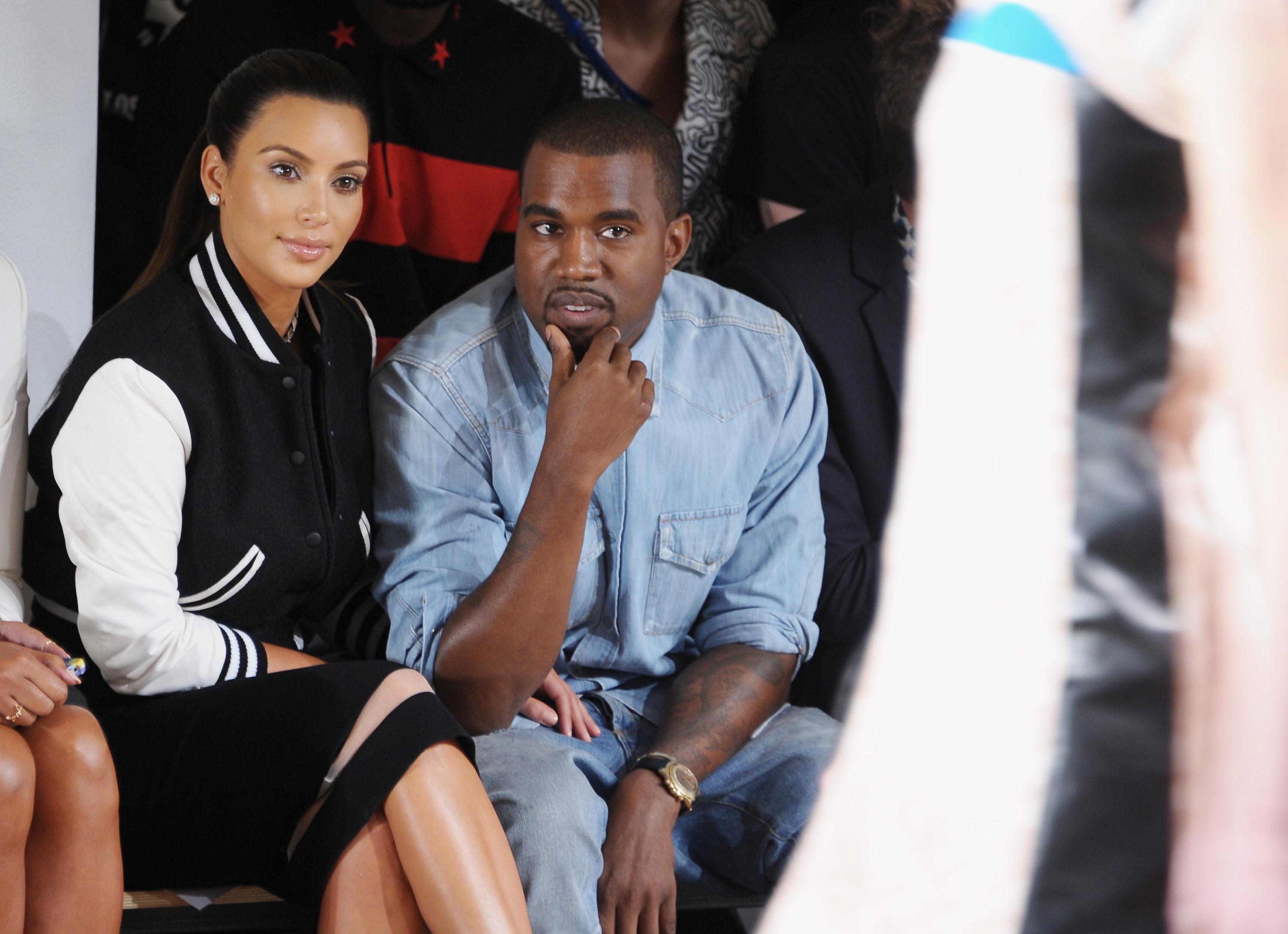 In Season 1 of The Kardashians, Kim admitted that she became so reliant on Kanye's opinion throughout their marriage that she felt she needed his approval on almost "everything" she did or wore.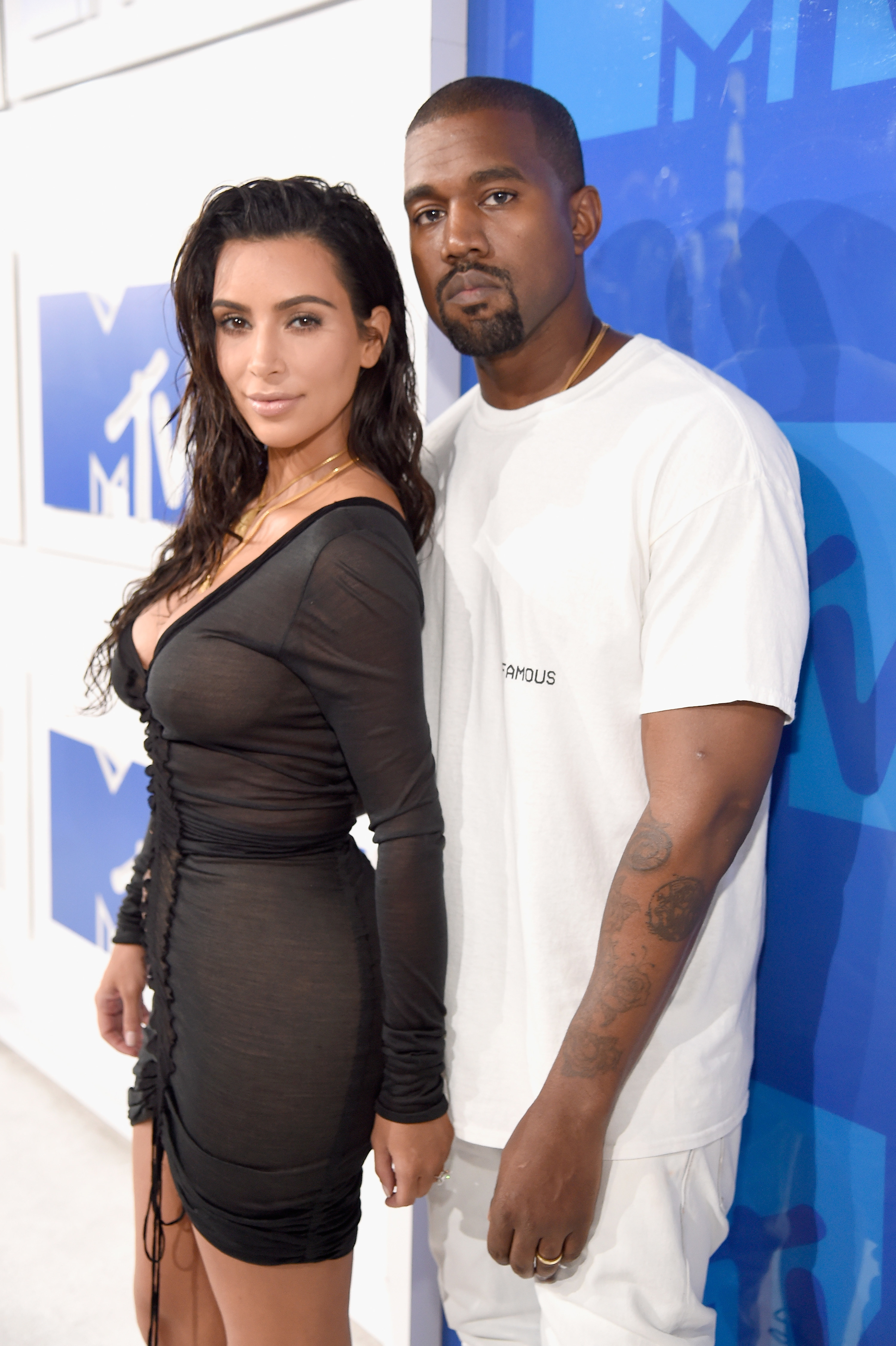 And so, after their relationship crumbled and Kanye eventually stopped styling her, Kim revealed she'd literally have "panic attacks" over what she should wear.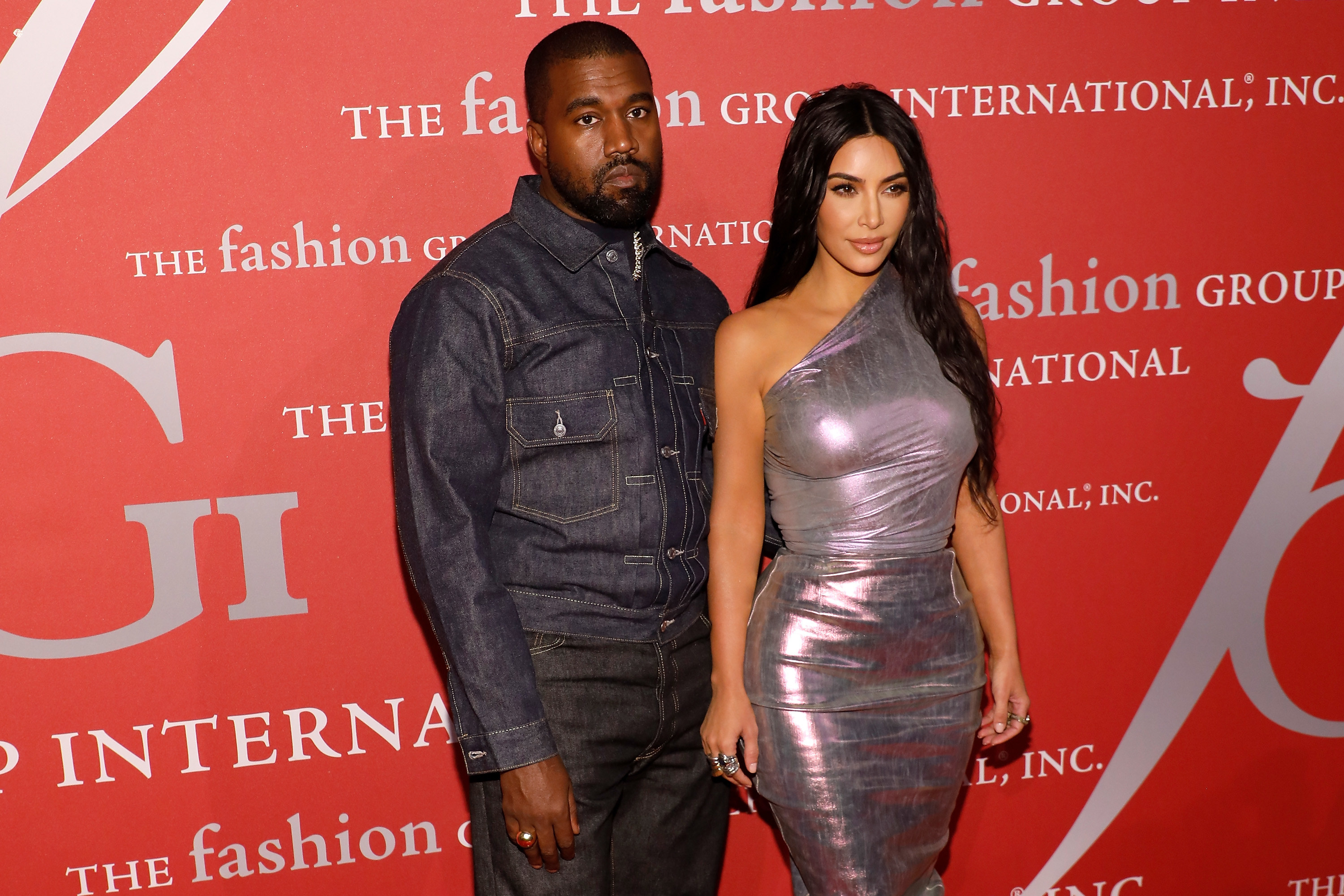 The first time she went to an event in an outfit that hadn't been "pre-vetted" by Kanye in 2021, Kim described the process as "psychologically hard." And her anxieties also weren't helped by the fact that Kanye called her afterwards and completely dragged the look, comparing her to Marge Simpson.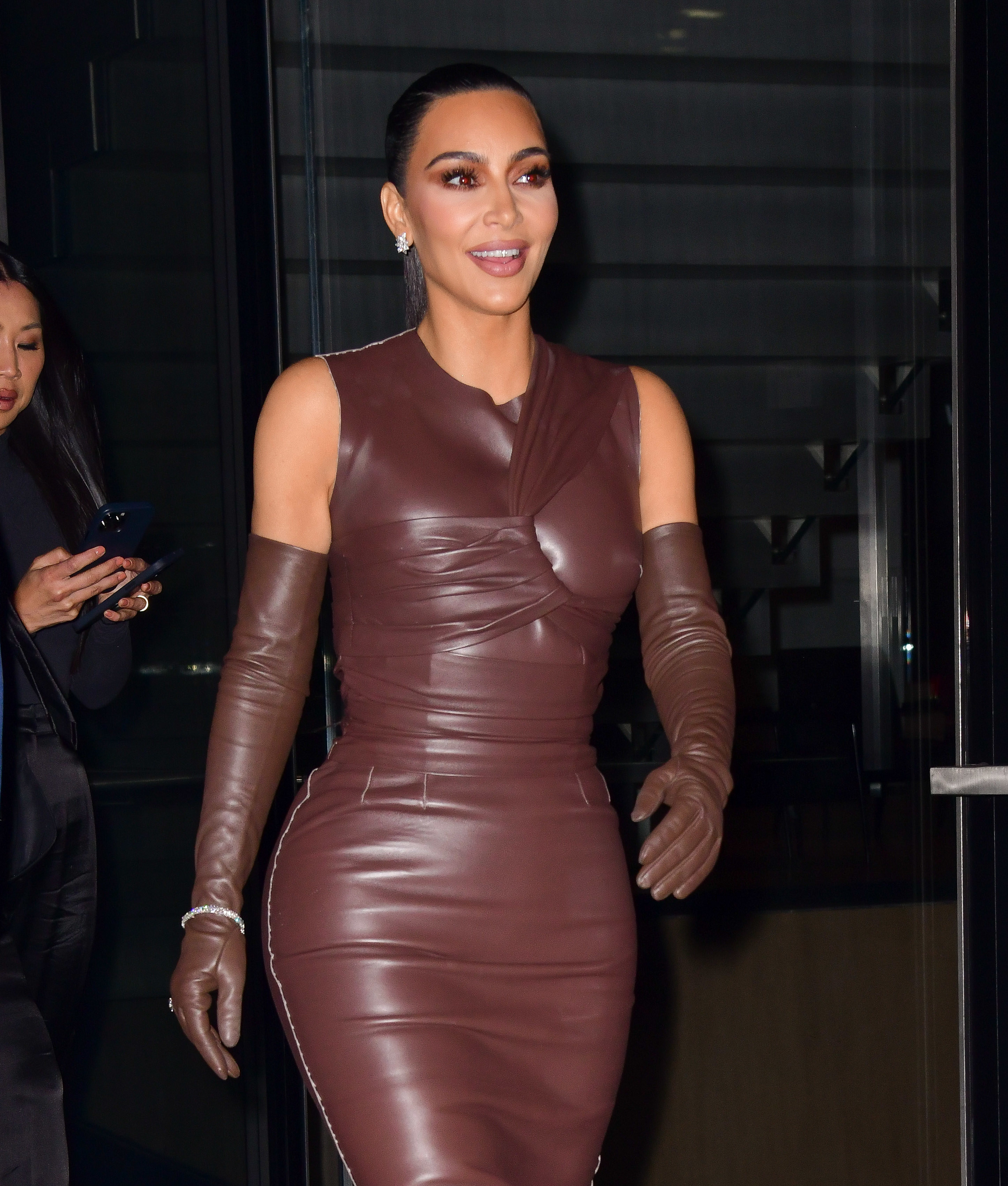 With all this in mind, Kim's newfound confidence marks a pretty significant milestone in her post-divorce era — and there's perhaps no better testament to this than the fact that she single-handedly chose her look for the D&G runway.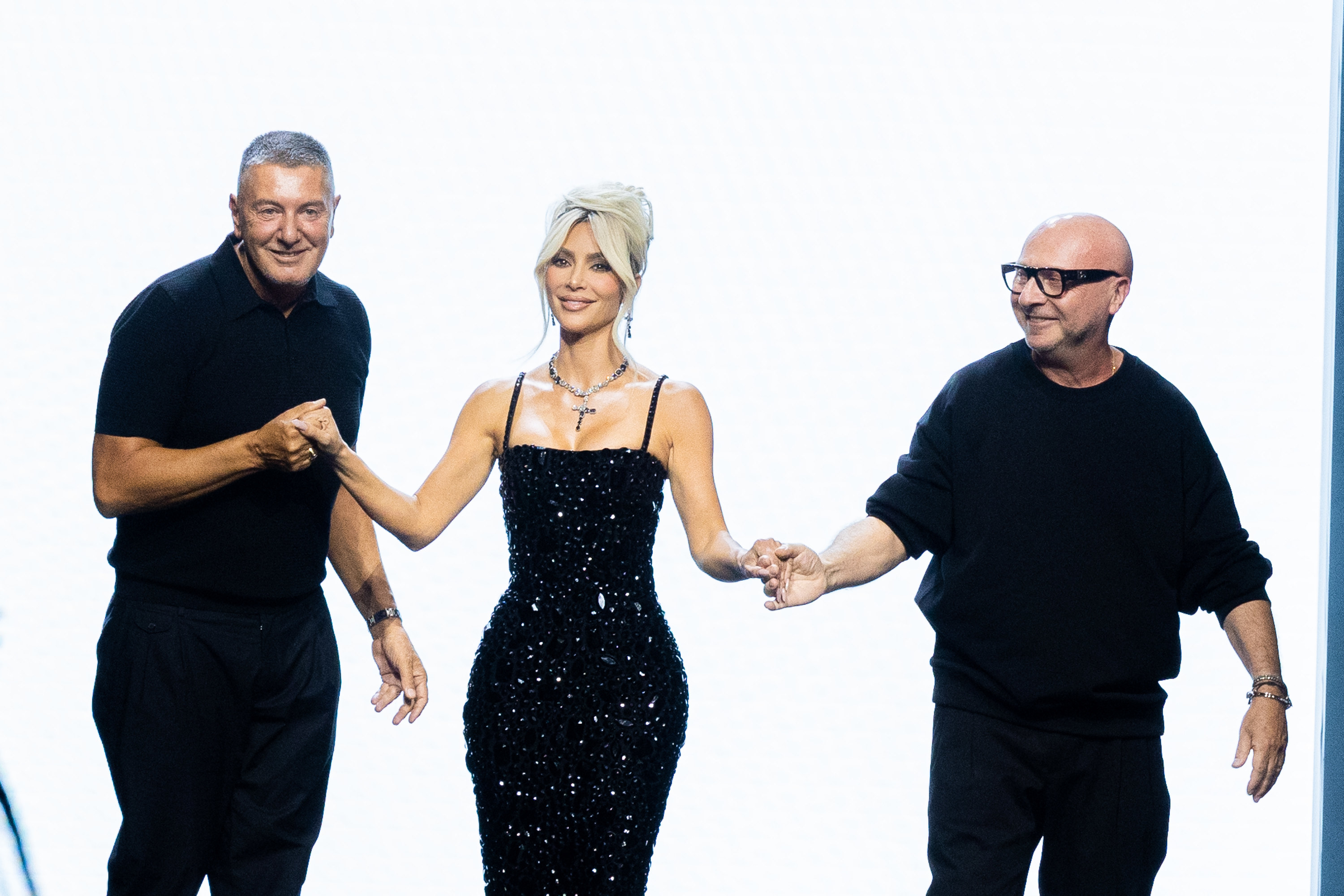 When Danielle eventually makes it to Milan, she and Kim lay out a number of potential looks for Kim to wear on the runway when she steps out at the end of the show.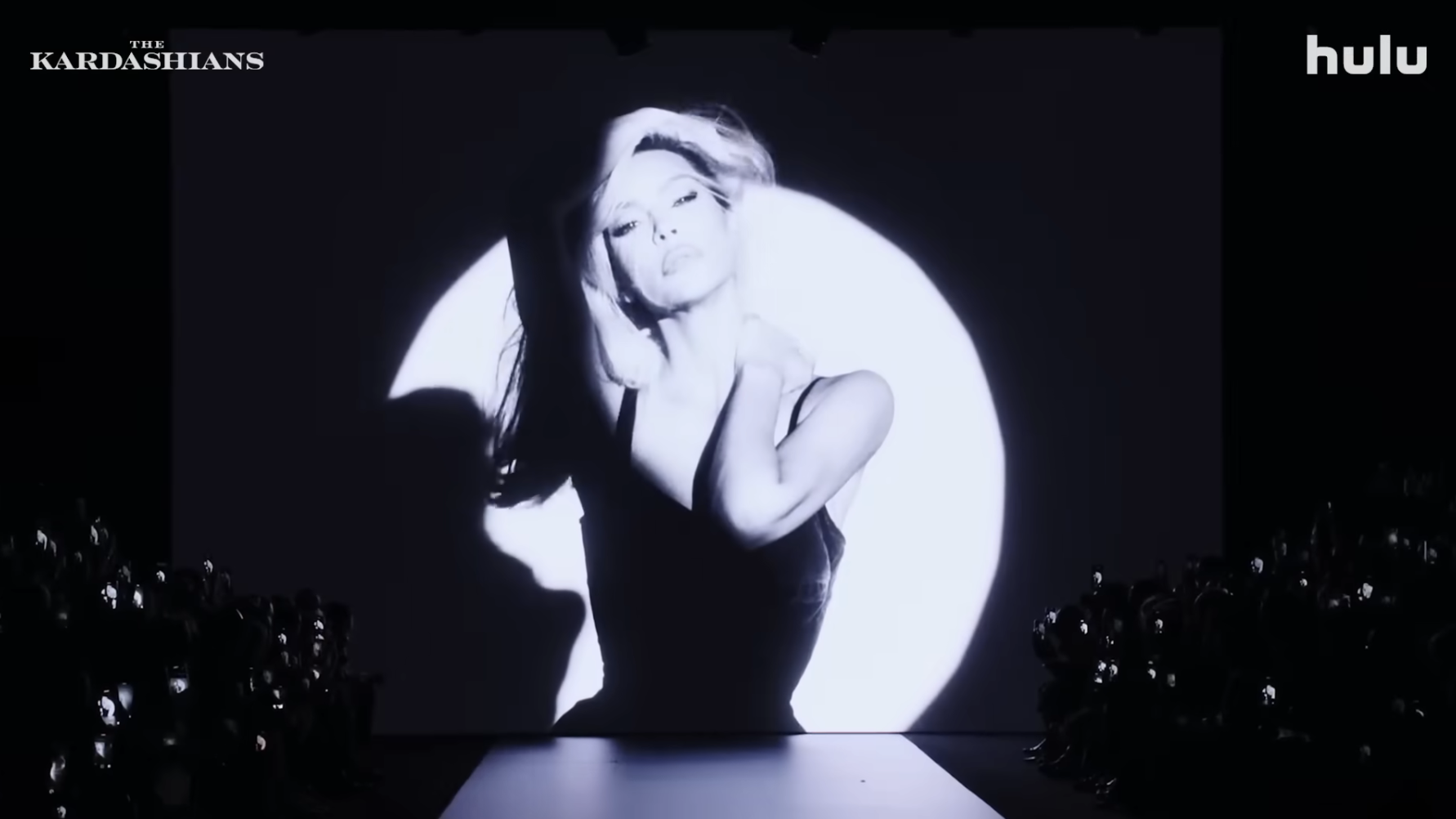 Kim selects for herself a black crystal gown that she feels is "perfect" for the moment. However, Dani has others ideas, describing the look as "predictable" and suggesting she go for something a little edgier.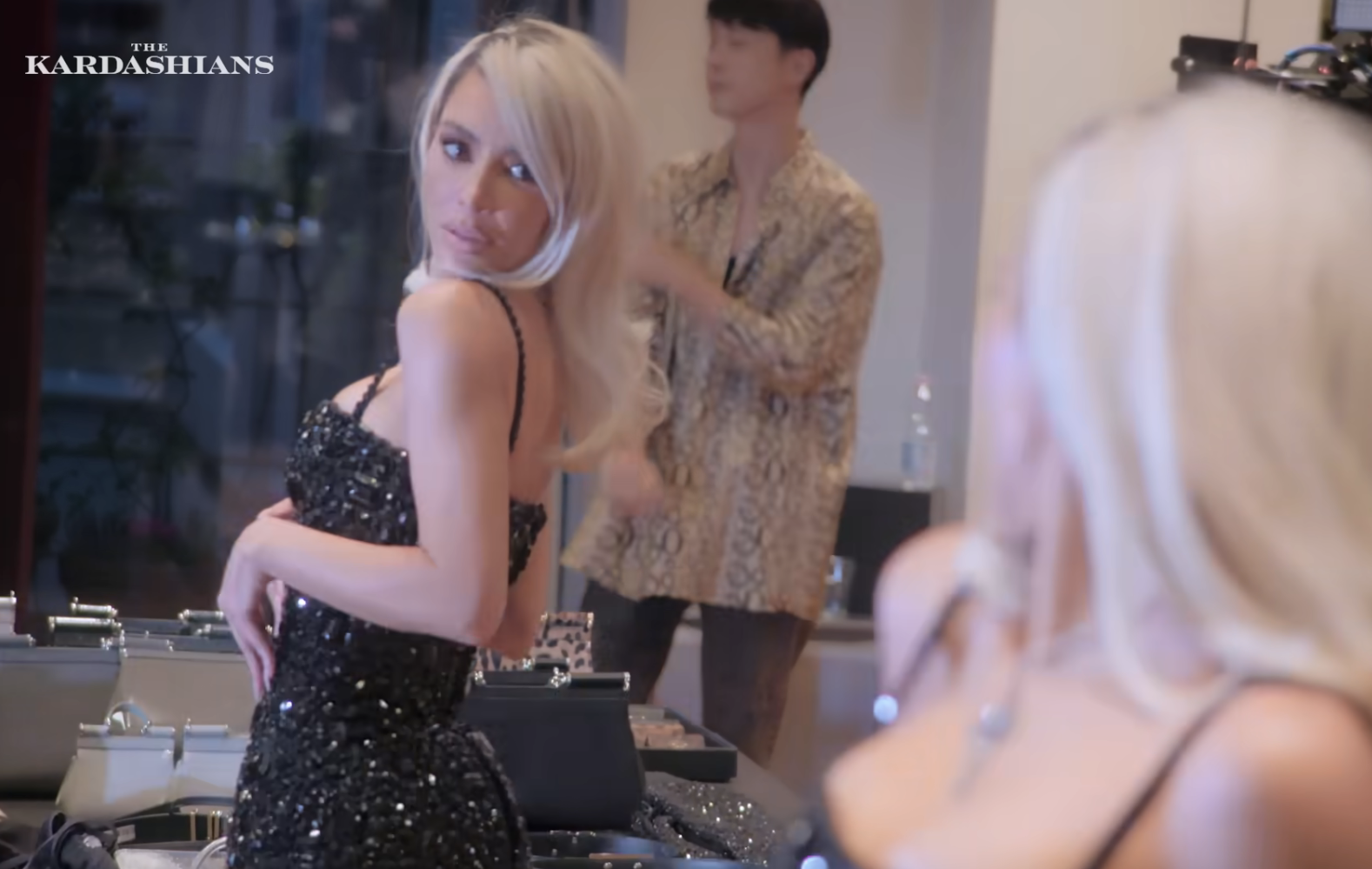 Visibly disheartened, Kim tries on Danielle's suggestion instead, but ultimately speaks up for herself.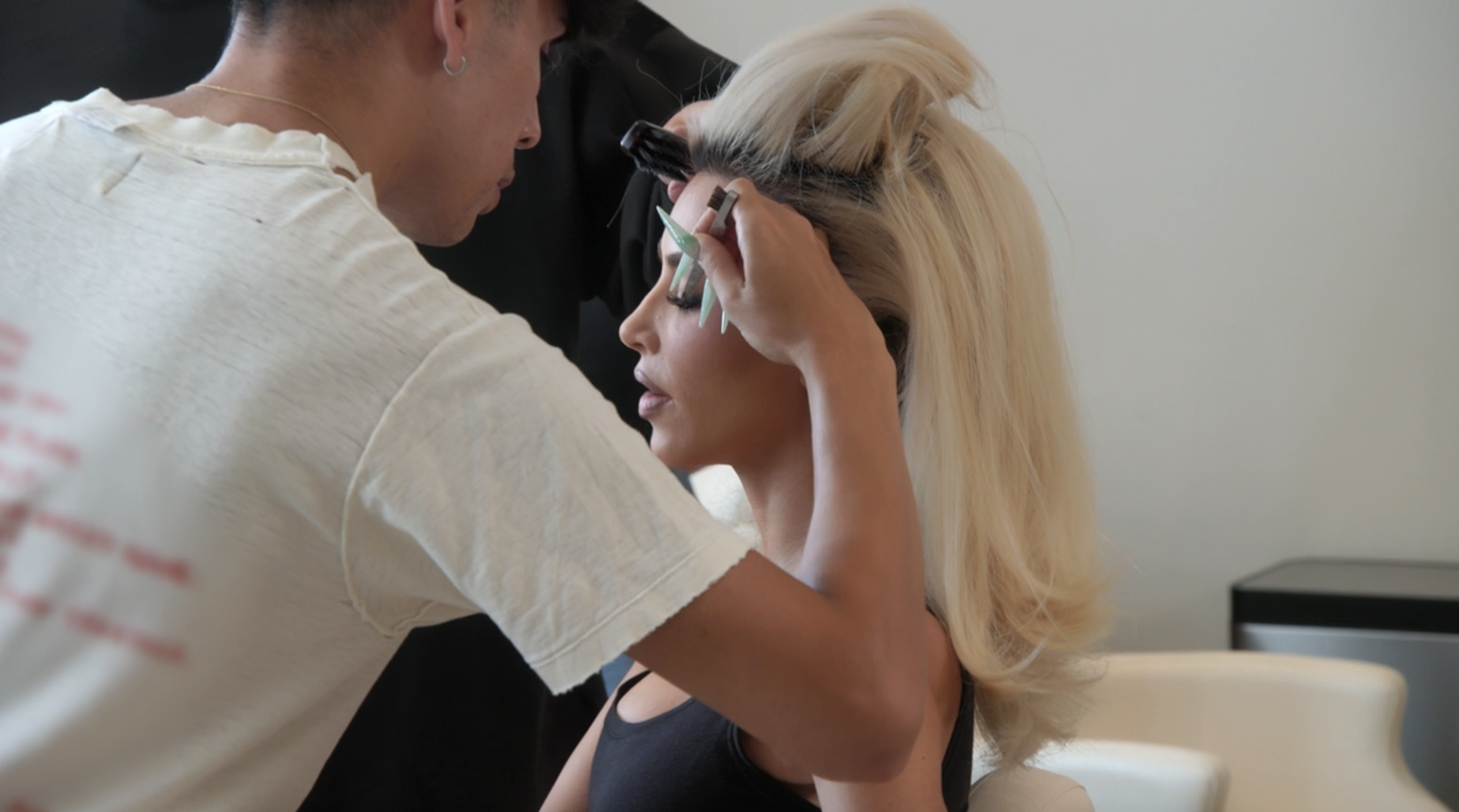 "I'm not mad, I just feel like, 'Damn, I'm feeling myself.' Like, 'I think I look good in this, and I don't know why you like the other one better,'" Kim says in her confessional. "If I'm gonna walk out there and it's my moment to wave on the runway, that's the moment that makes me the most nervous, and so I wanna be as comfortable in my clothes as possible."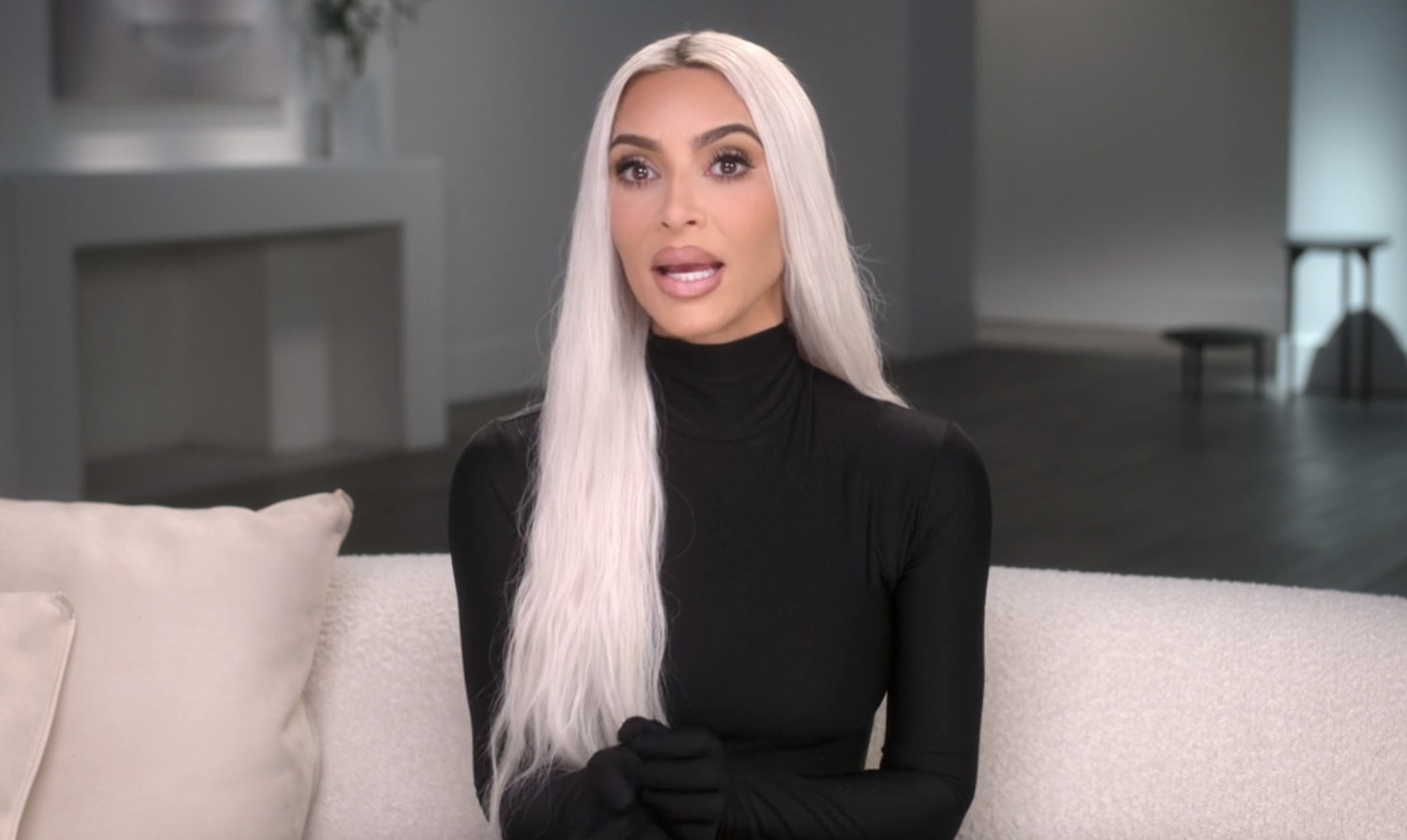 "If I feel good in something, I'm gonna radiate even better," she added.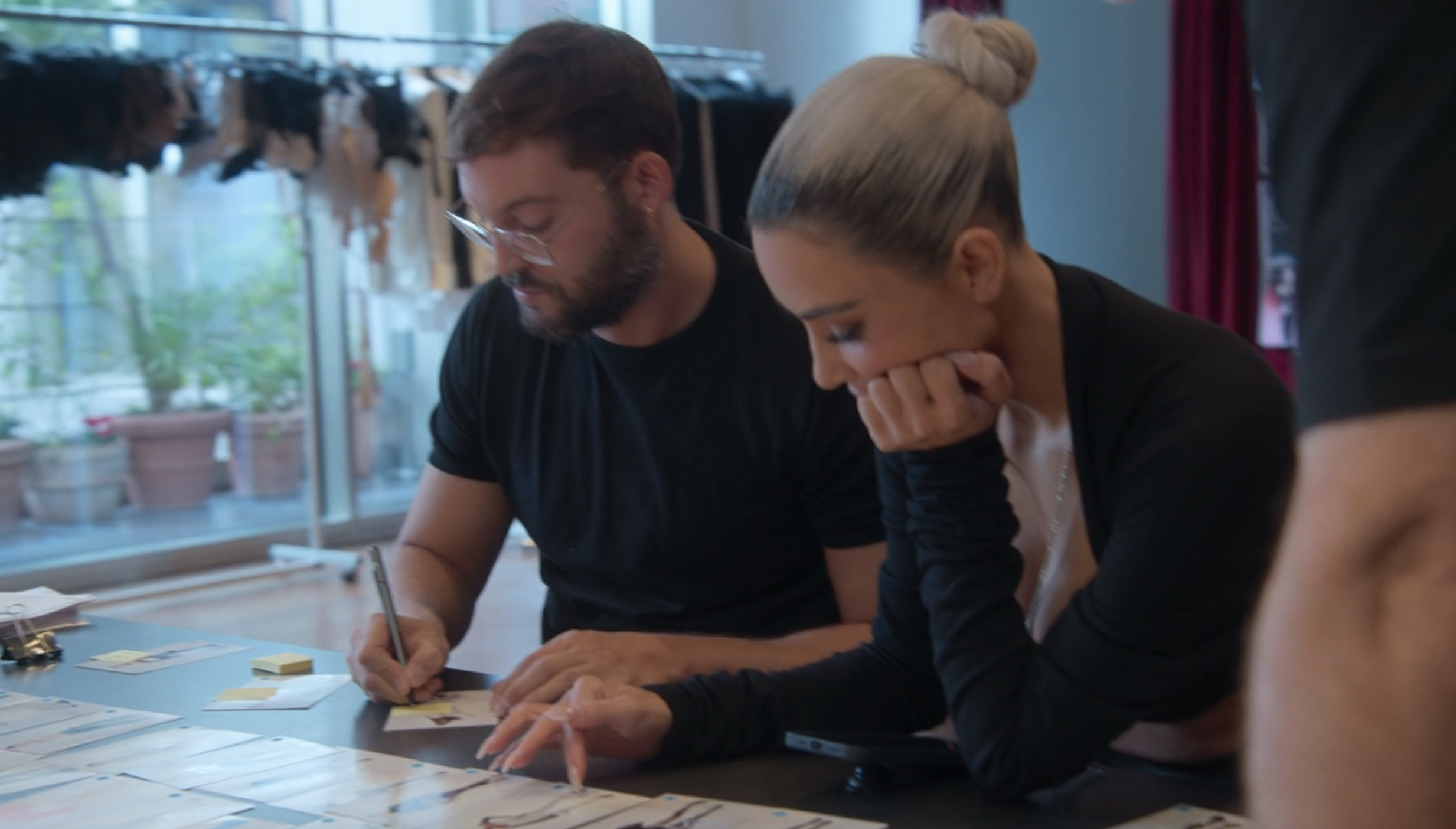 Back in the studio, Kim makes the call to wear the black crystal gown, in spite of Danielle's reluctance. "Let's put the other dress back on," she tells the team.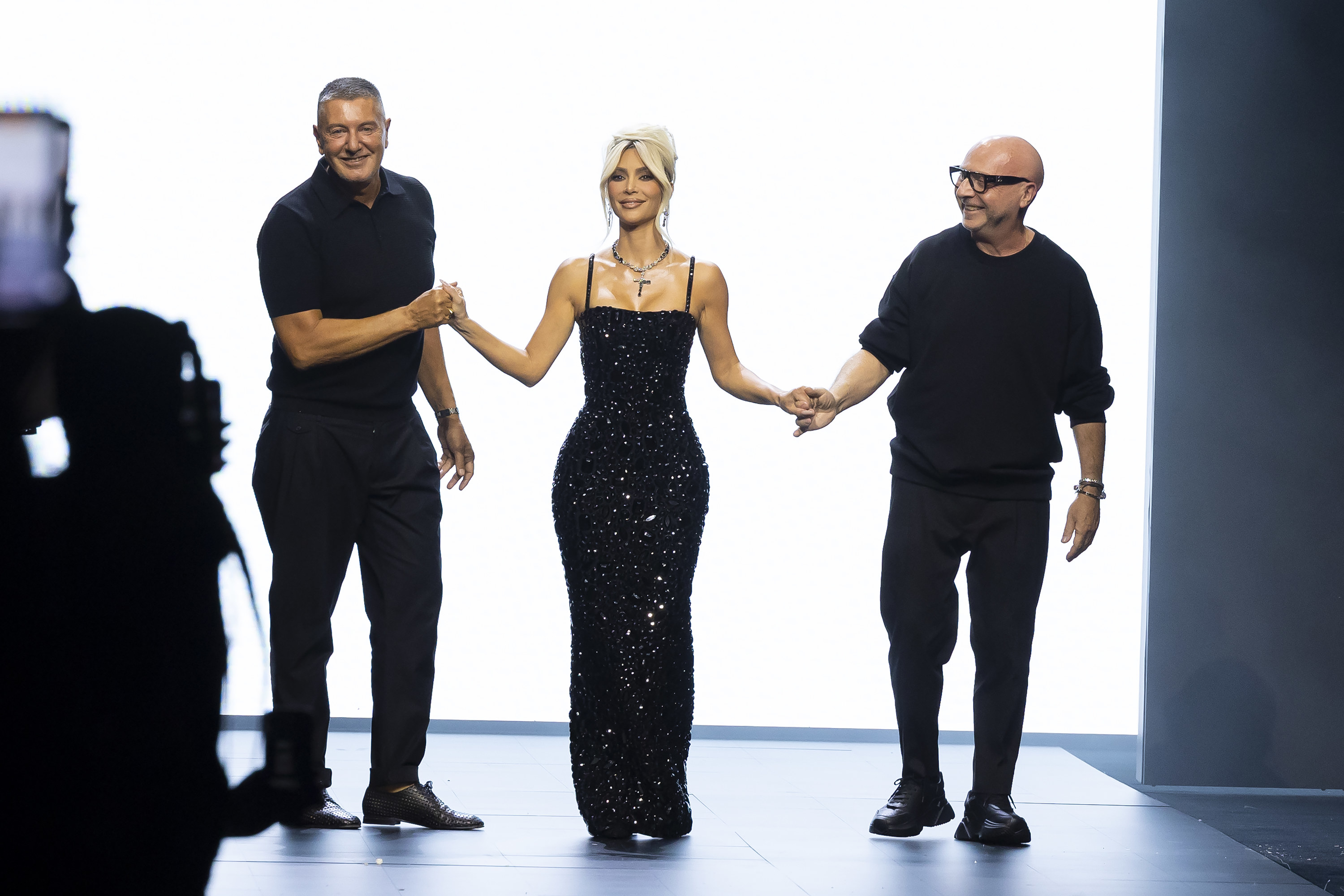 "My confidence I feel has really grown, and I have my own voice, I can say exactly how I feel, and I can do this," Kim says.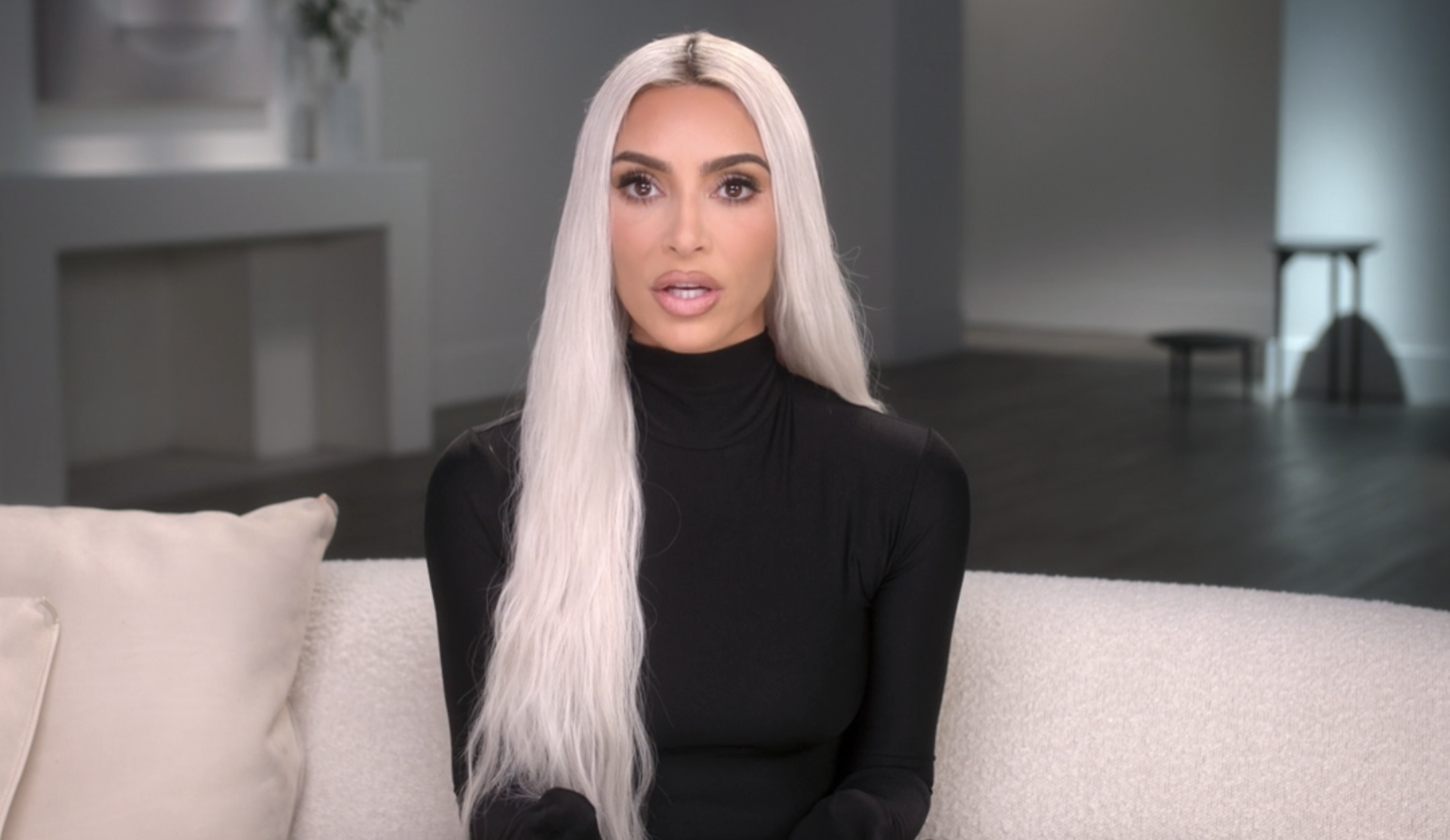 You can watch the latest episode of The Kardashians on Hulu now or on Disney+ internationally. The next episode will be available to stream June 22.