New footage from the Oscars has surfaced online, showing Jada Pinkett Smith's reaction to her husband Will Smith smacking Chris Rock onstage at the Oscars.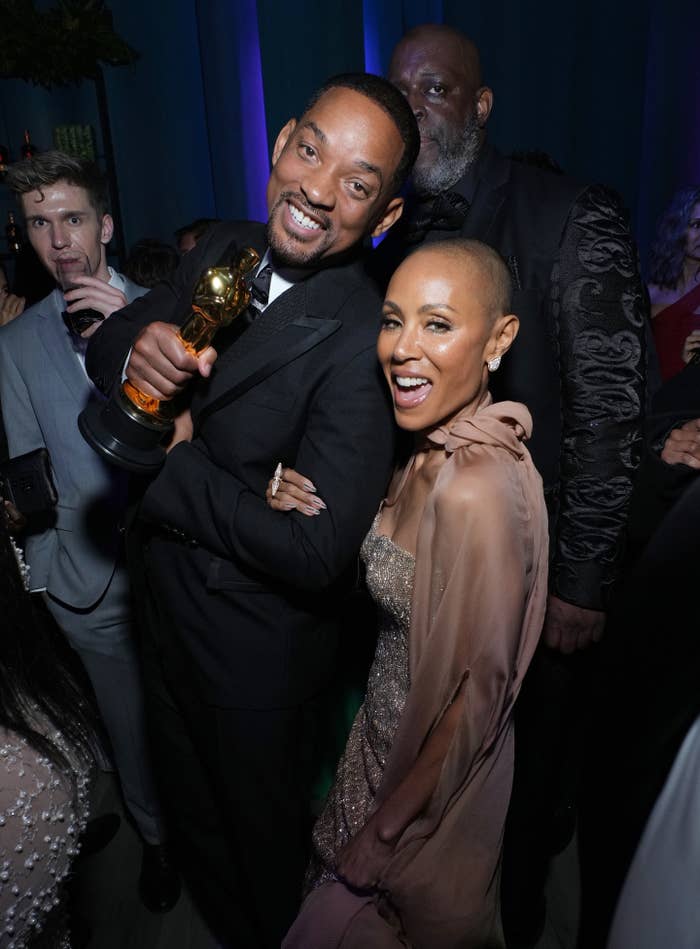 On Sunday night, Will shocked the world as he slapped presenter Chris across the face at the esteemed award show, after the comedian made a joke about Jada Pinkett Smith's shaved head.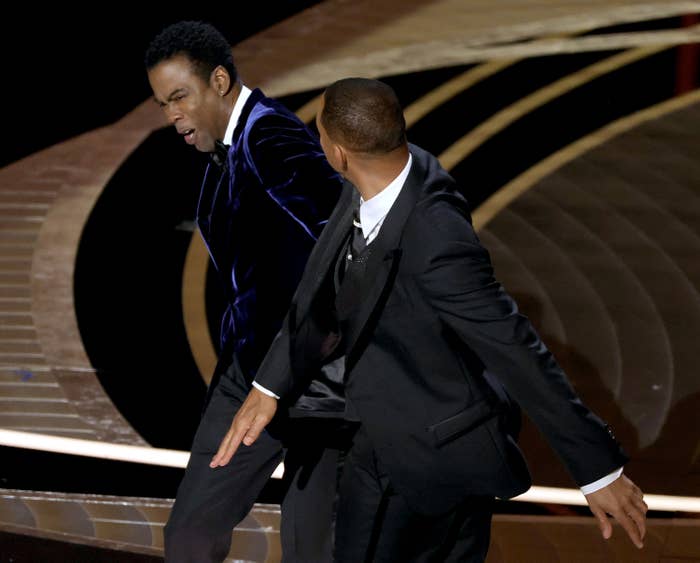 Chris, who was presenting the Oscar for Best Documentary Feature, took a moment to make some off-the-cuff quips onstage. Turning his attention to Jada, who was seated in the front alongside Will and actor Lupita Nyong'o, the comedian joked: "Jada, I love ya. G.I. Jane 2, can't wait to see it" — a reference to G.I. Jane's main character, who also has a shaved head.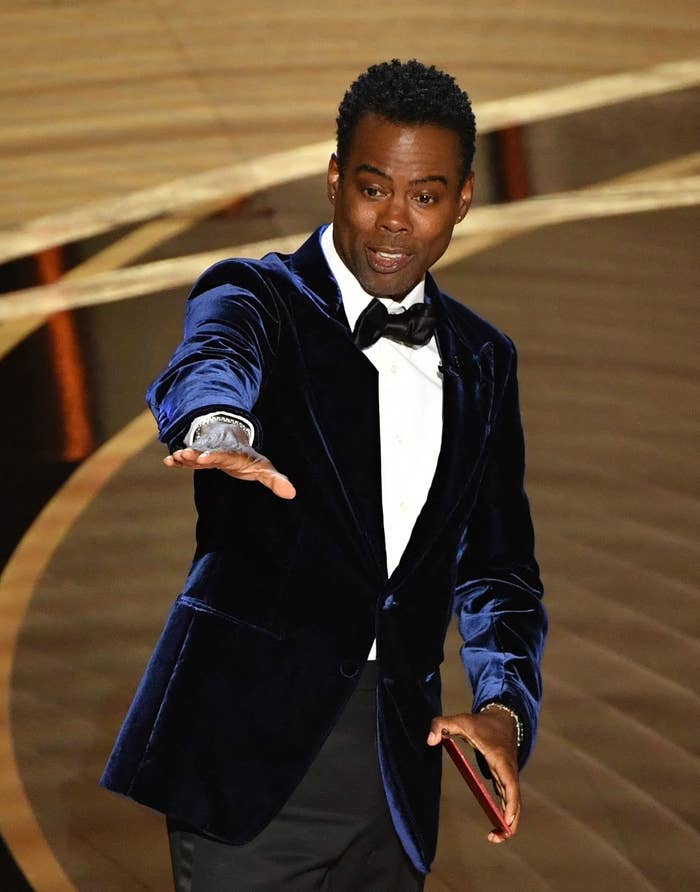 Chris was reportedly unaware that Jada has been diagnosed with alopecia, a medical condition that causes hair loss. Jada rolled her eyes and looked annoyed when the comedian joked about her shaved head.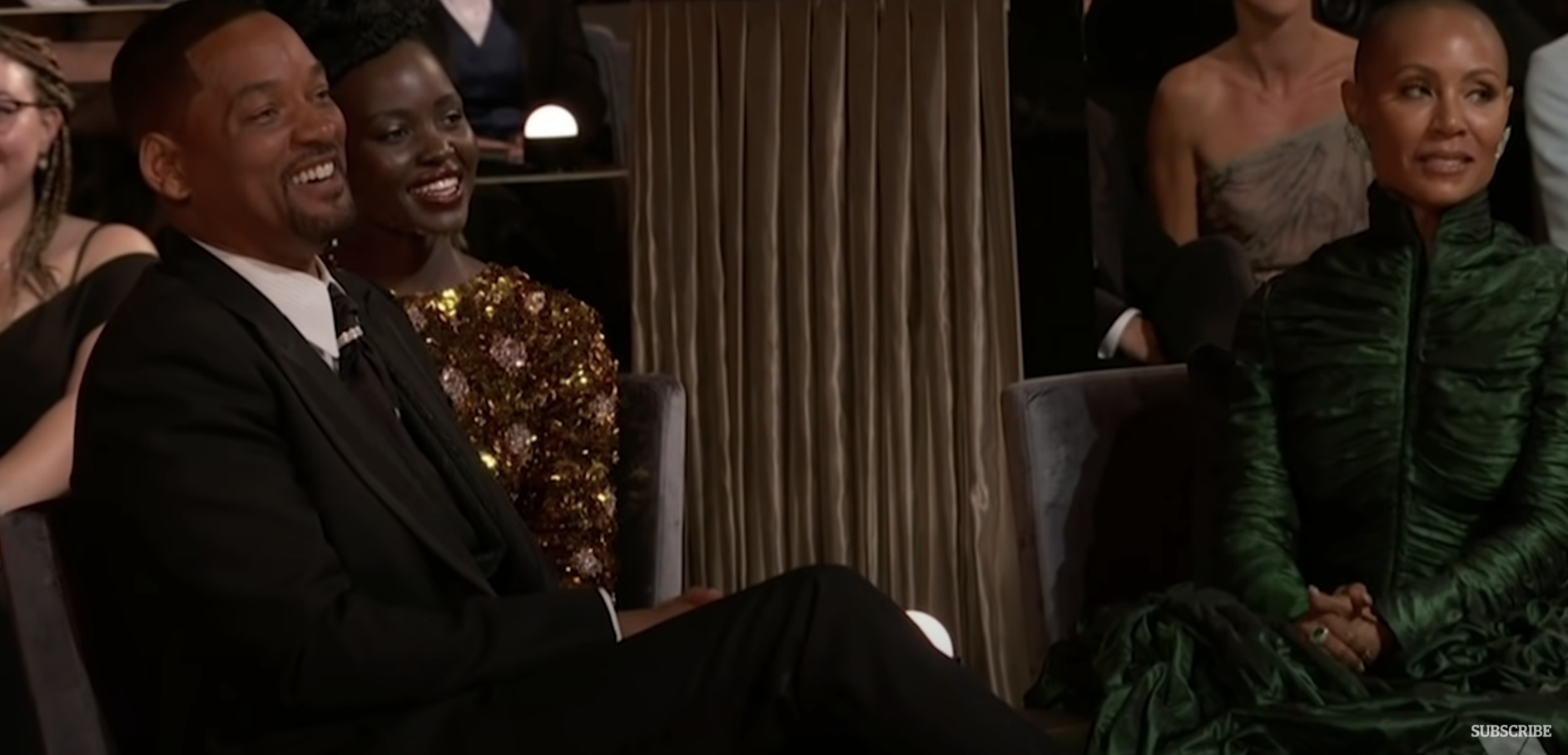 Will, on the other hand, was initially seen laughing at Chris's joke. A split second later, however, he did a 180 and walked onstage to open-handedly strike Chris across the face.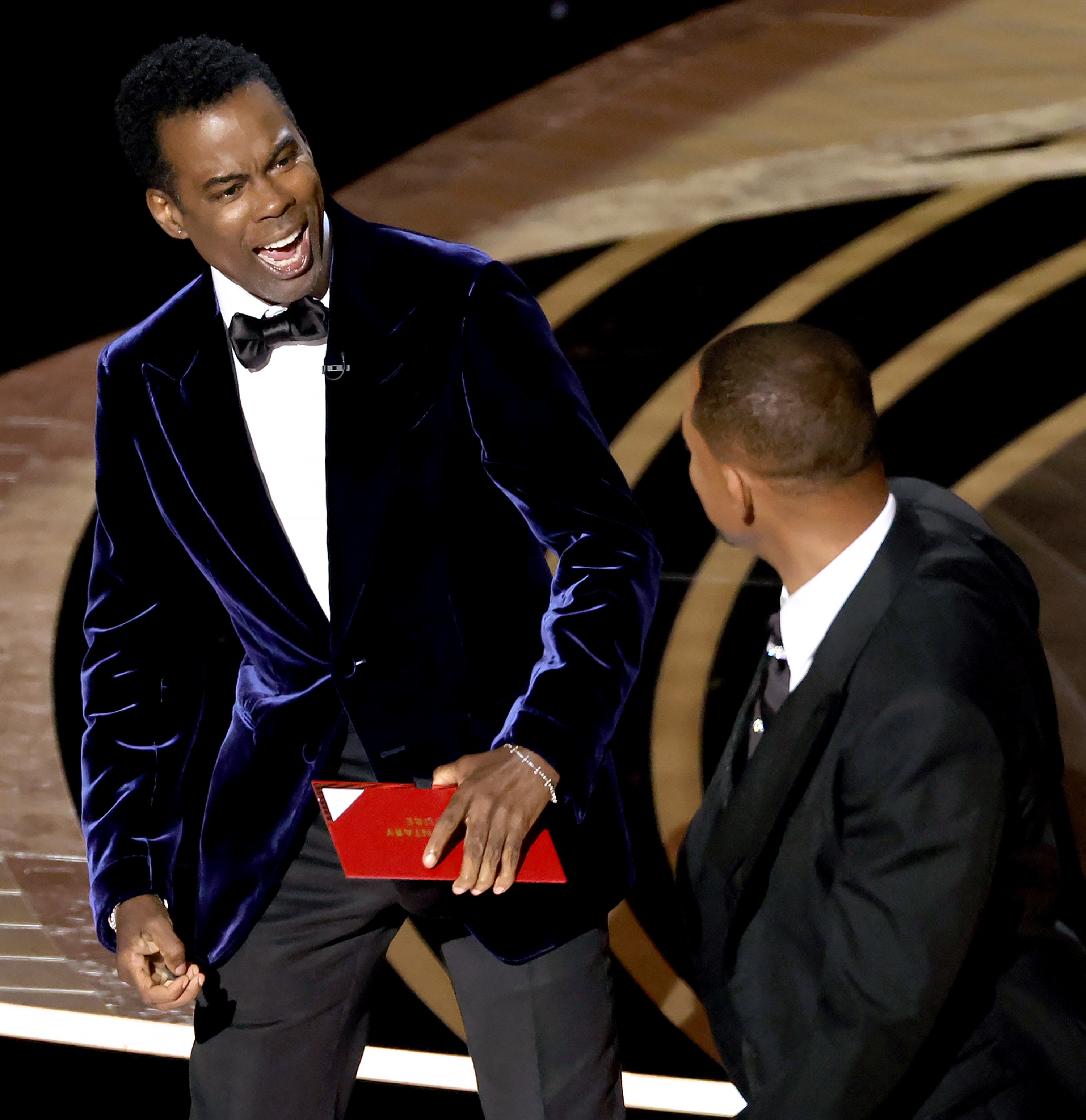 "Oh, wow. Wow. Will Smith just smacked the shit out of me," Chris responded, which was met with laughter from the audience.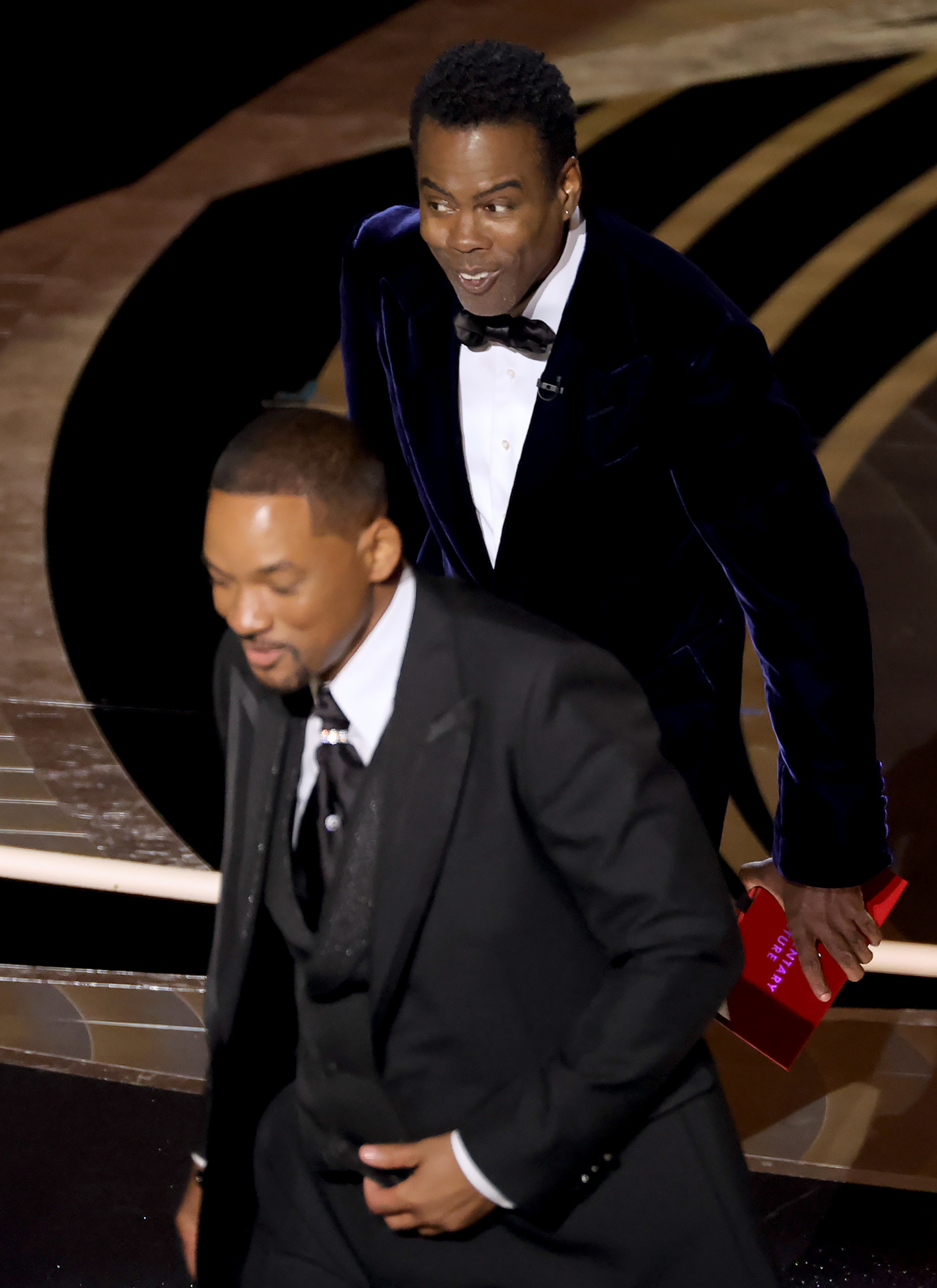 But Will proceeded to stun viewers into silence as he returned to his seat and yelled, "Keep my wife's name out your fucking mouth."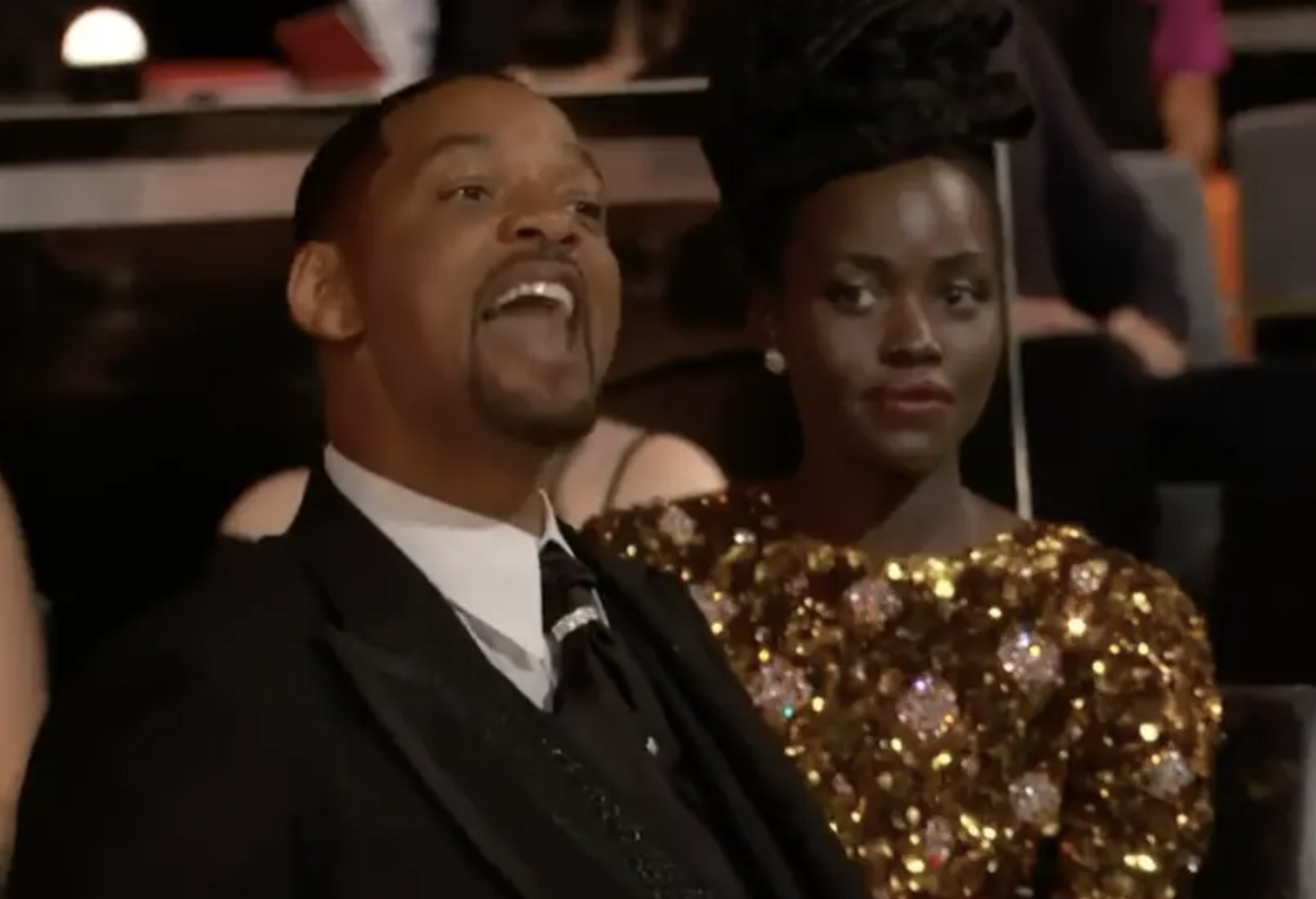 The event's telecast did not show Jada's initial reaction to the slap or any interaction between her and Will beforehand.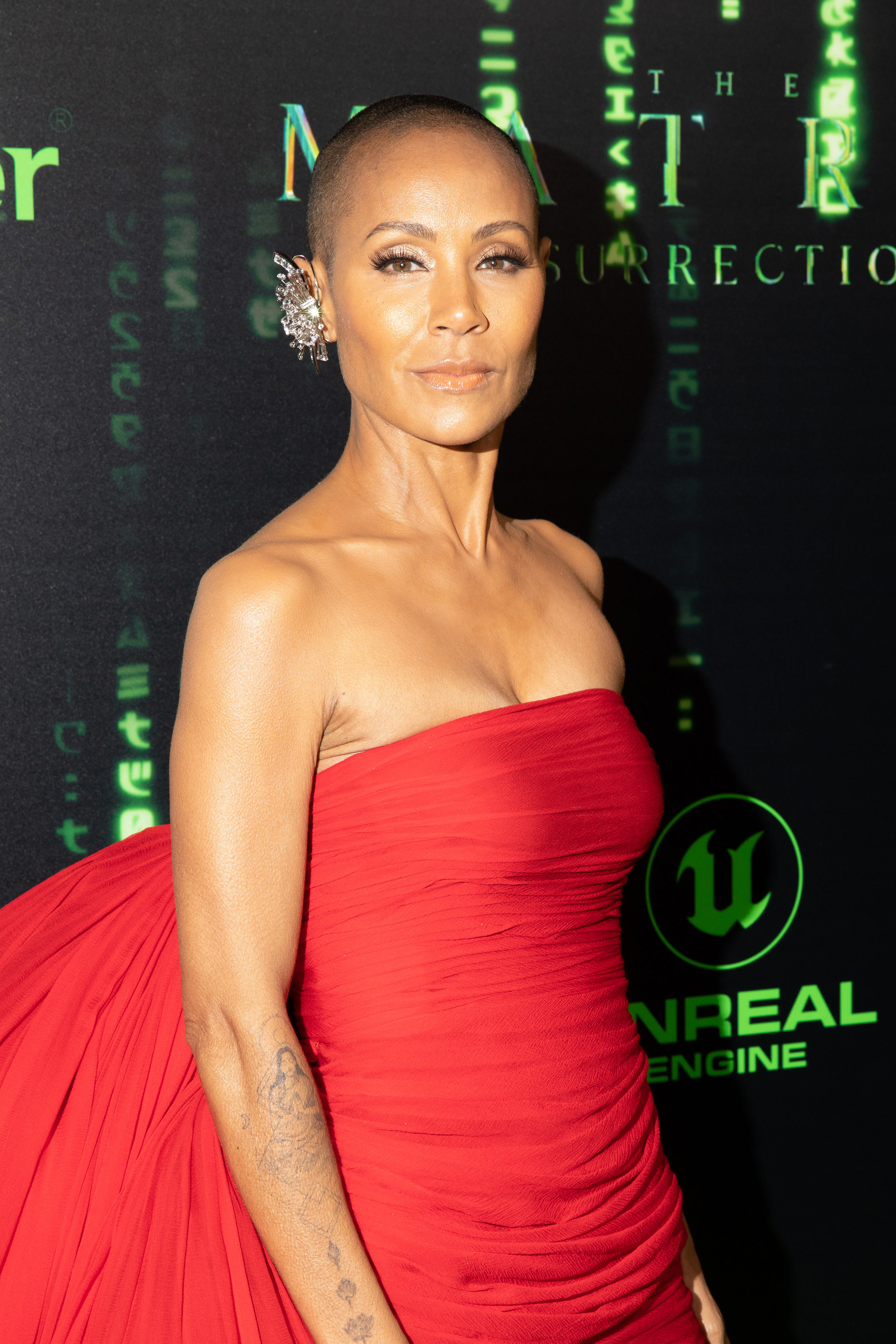 But now, a new video from that moment has surfaced online, in which Jada appears to laugh after Will slaps Chris.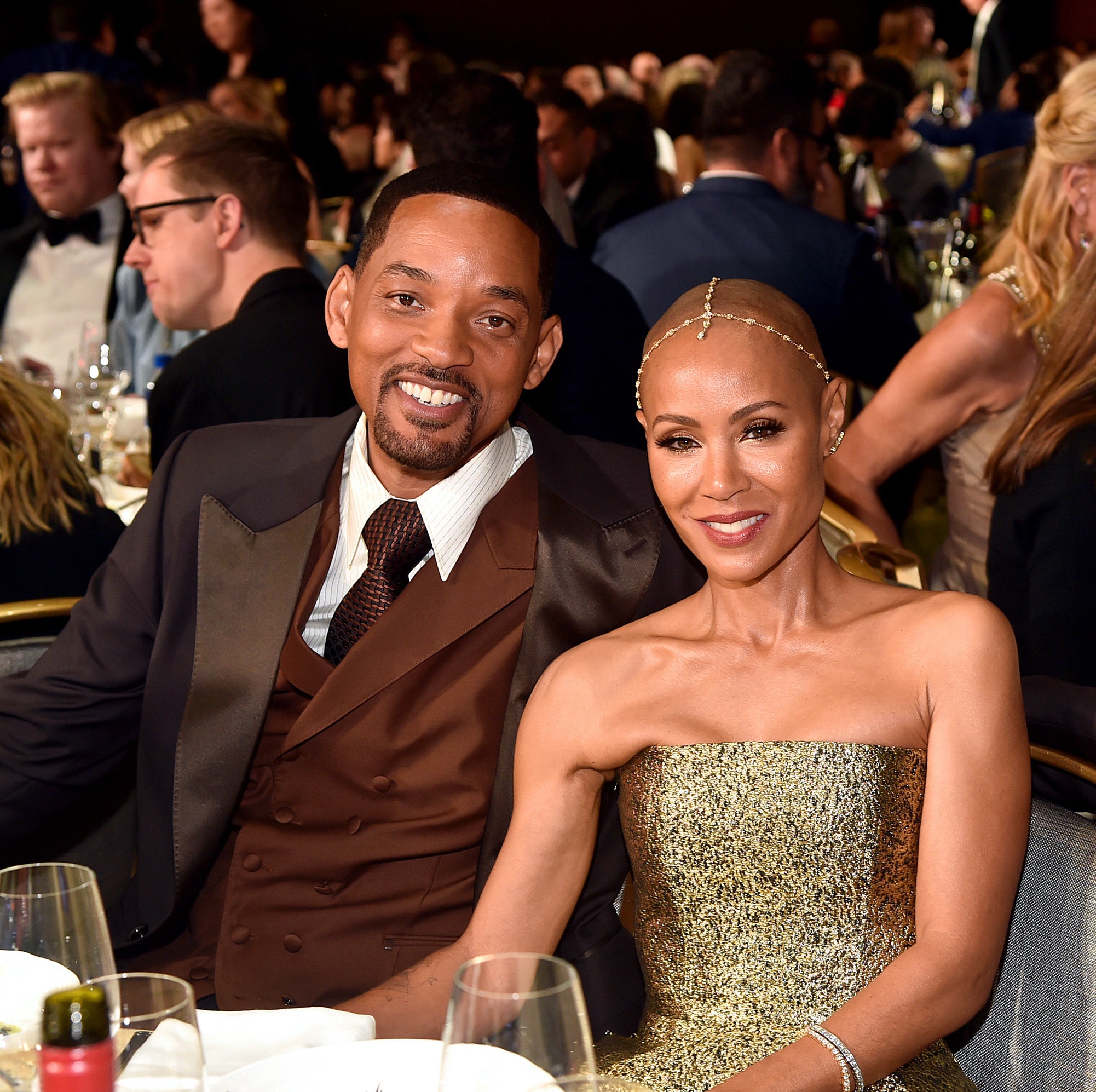 The now-viral TikTok clip, which was shared by actor and comedian Michael Rapaport, is captioned: "Here is an angle most people have not seen! Look at Jada's reaction."
In the video, filmed by someone sitting behind the couple, Jada leans forward in a motion that suggests she's laughing after Will walks away from Chris, who can be seen and heard joking about the slap.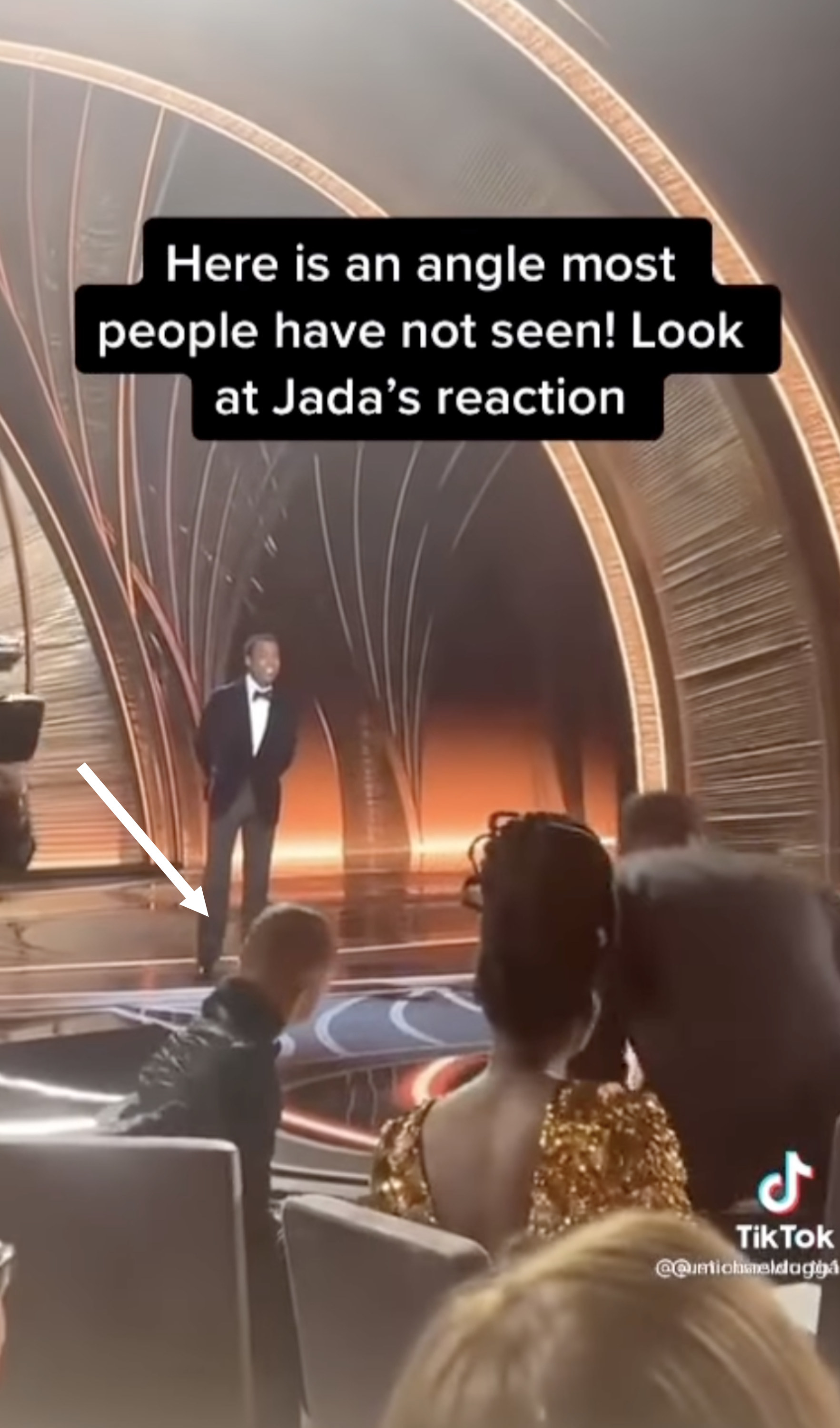 But as Will proceeds to yell at Chris, Jada appears to be just as confused as the rest of the audience, sitting still as she looks directly at the stage.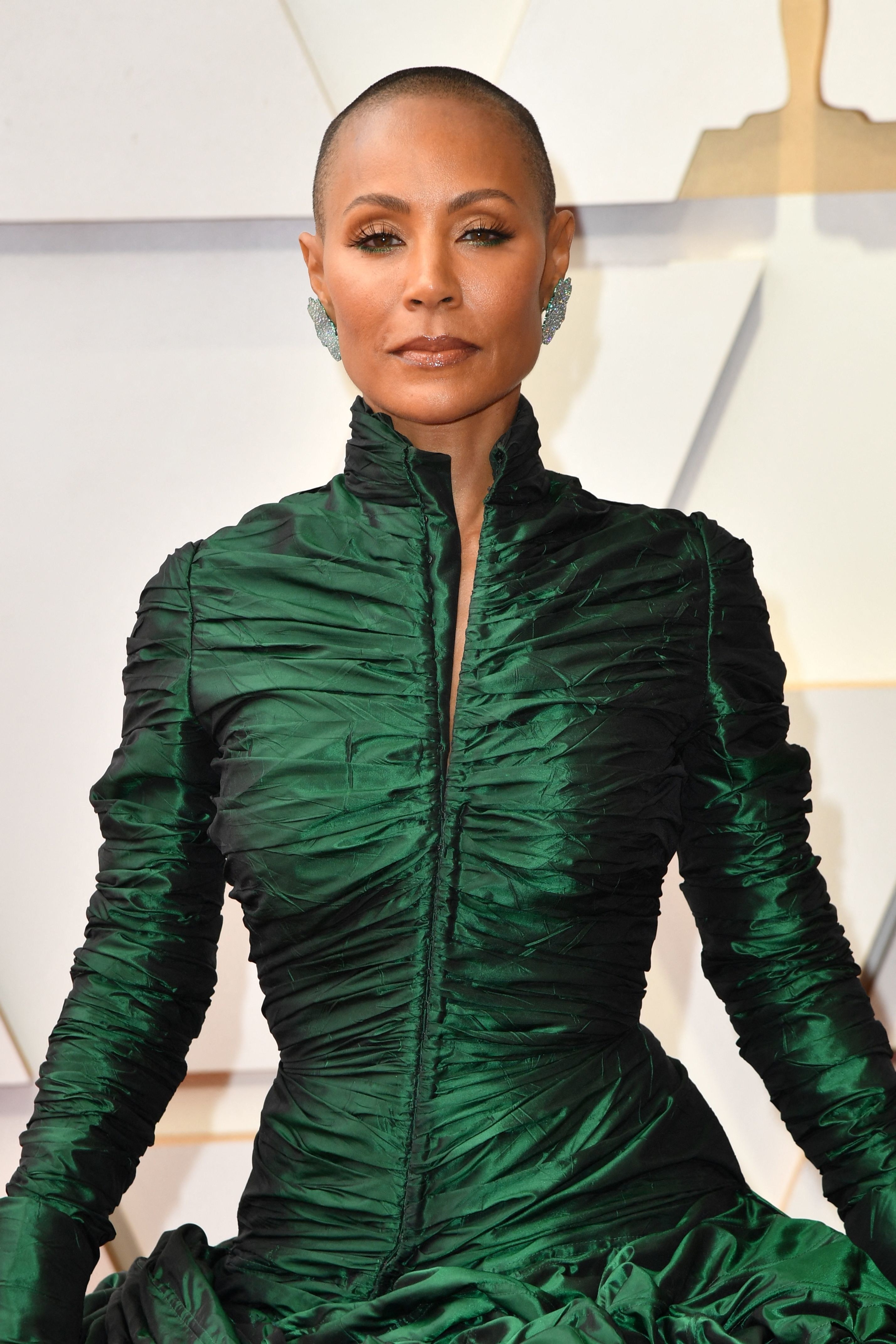 Several Instagram users quickly voiced their opinions on the new footage in the comments.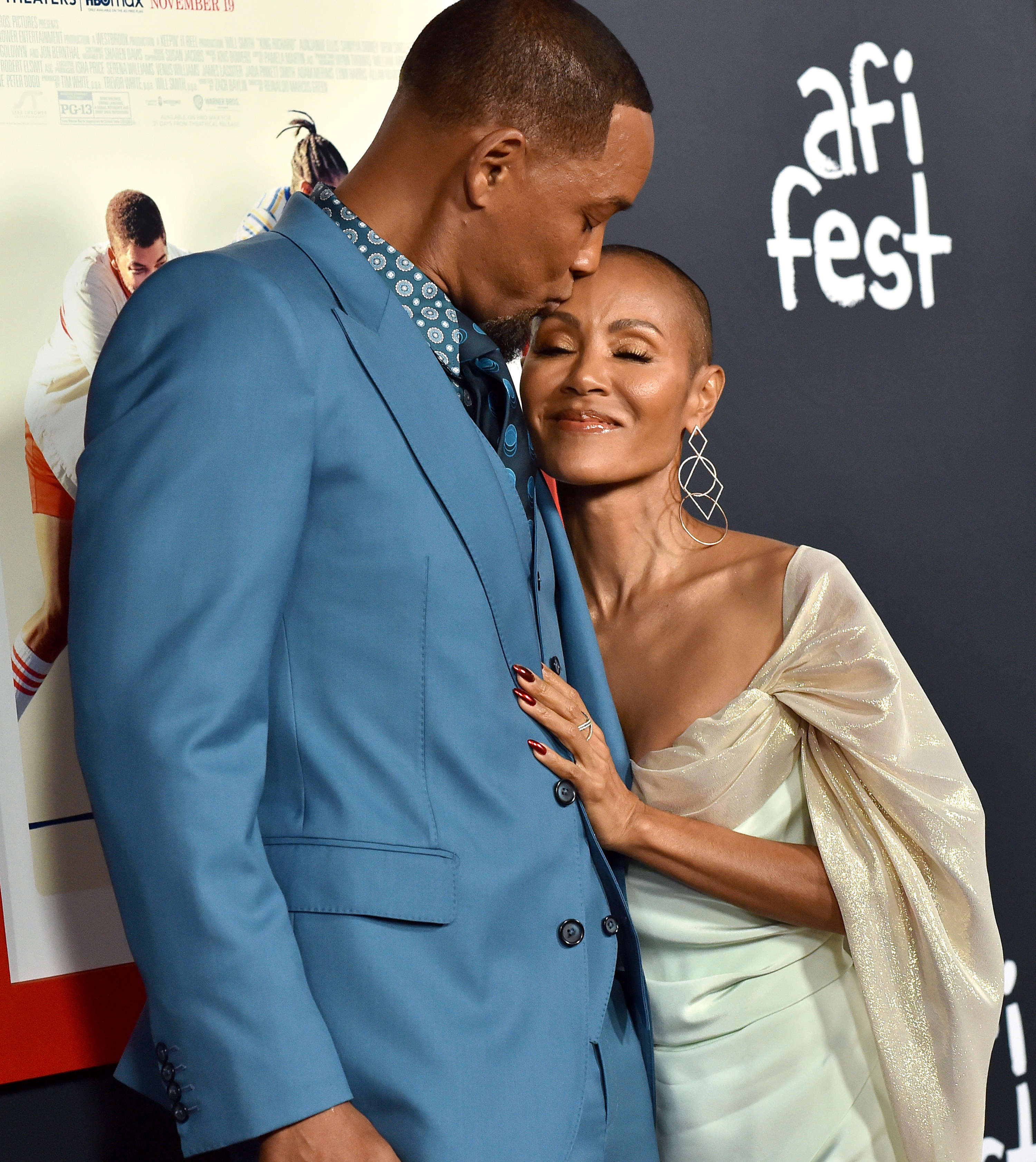 "She laughed after Chris got slapped... it's funny now all of a sudden," read one of the top comments, which has over 4,000 likes. "She laughed??!?" read another with over 3,000 likes.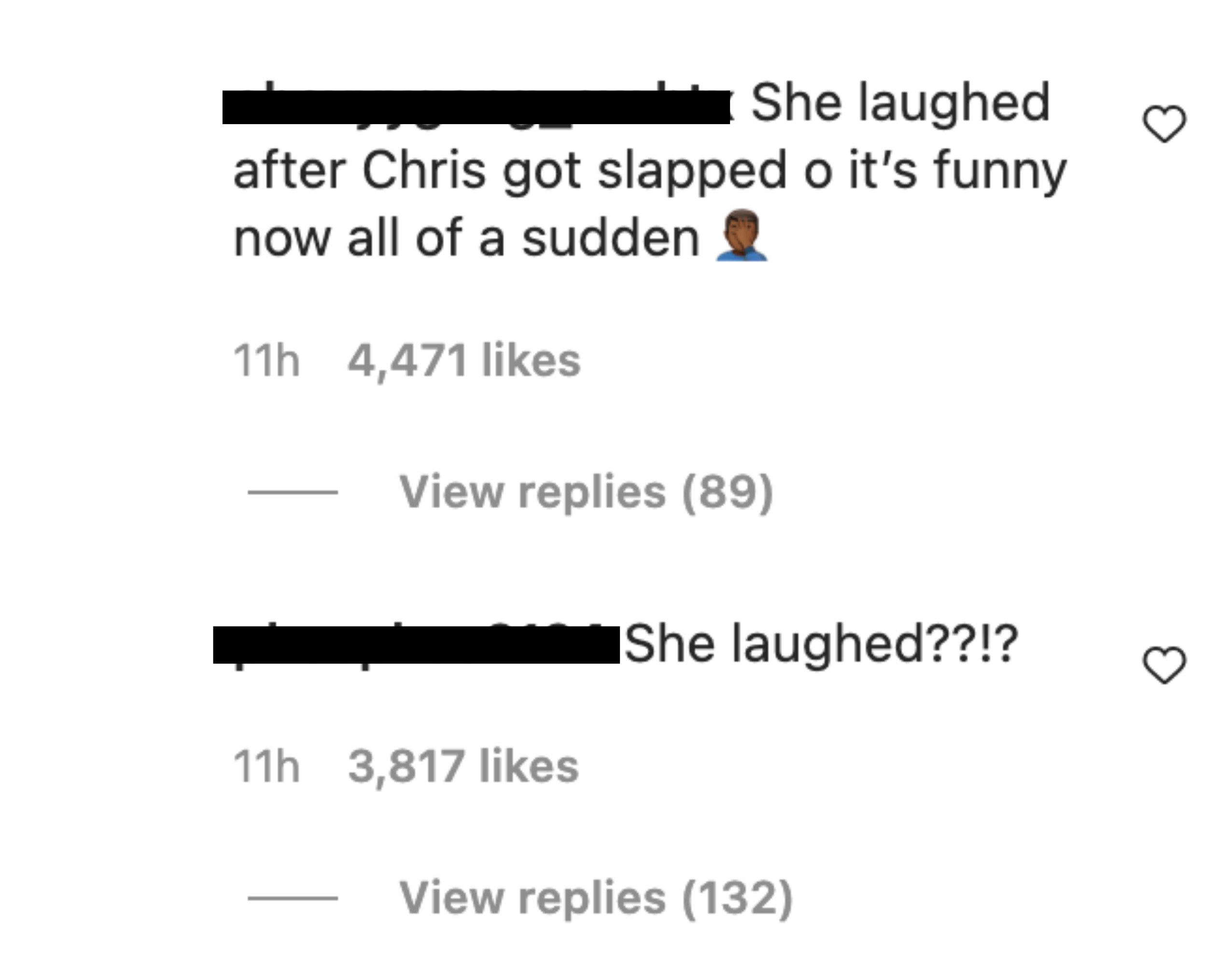 "Woah. Def didn't see that laughing side of her during all this. What a shit show," one user wrote.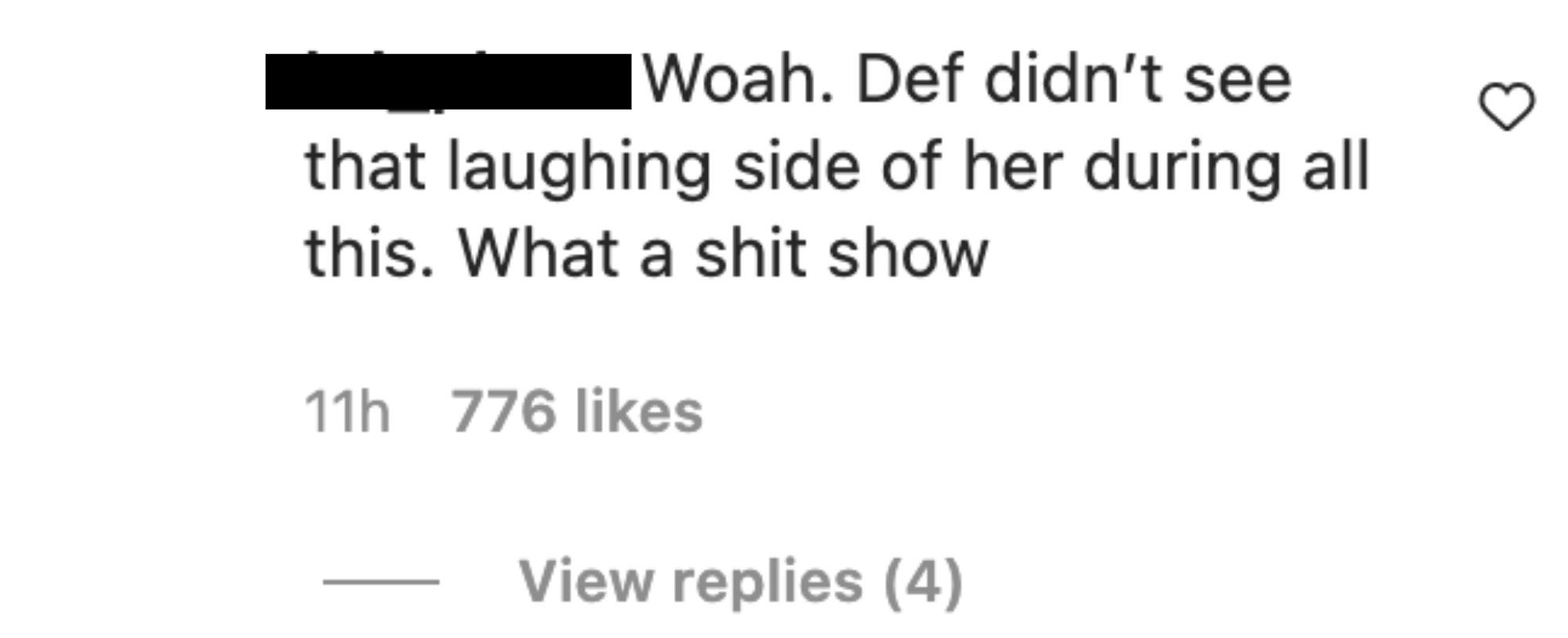 "He just made a fool out of himself and why is she still laughing?" another commented.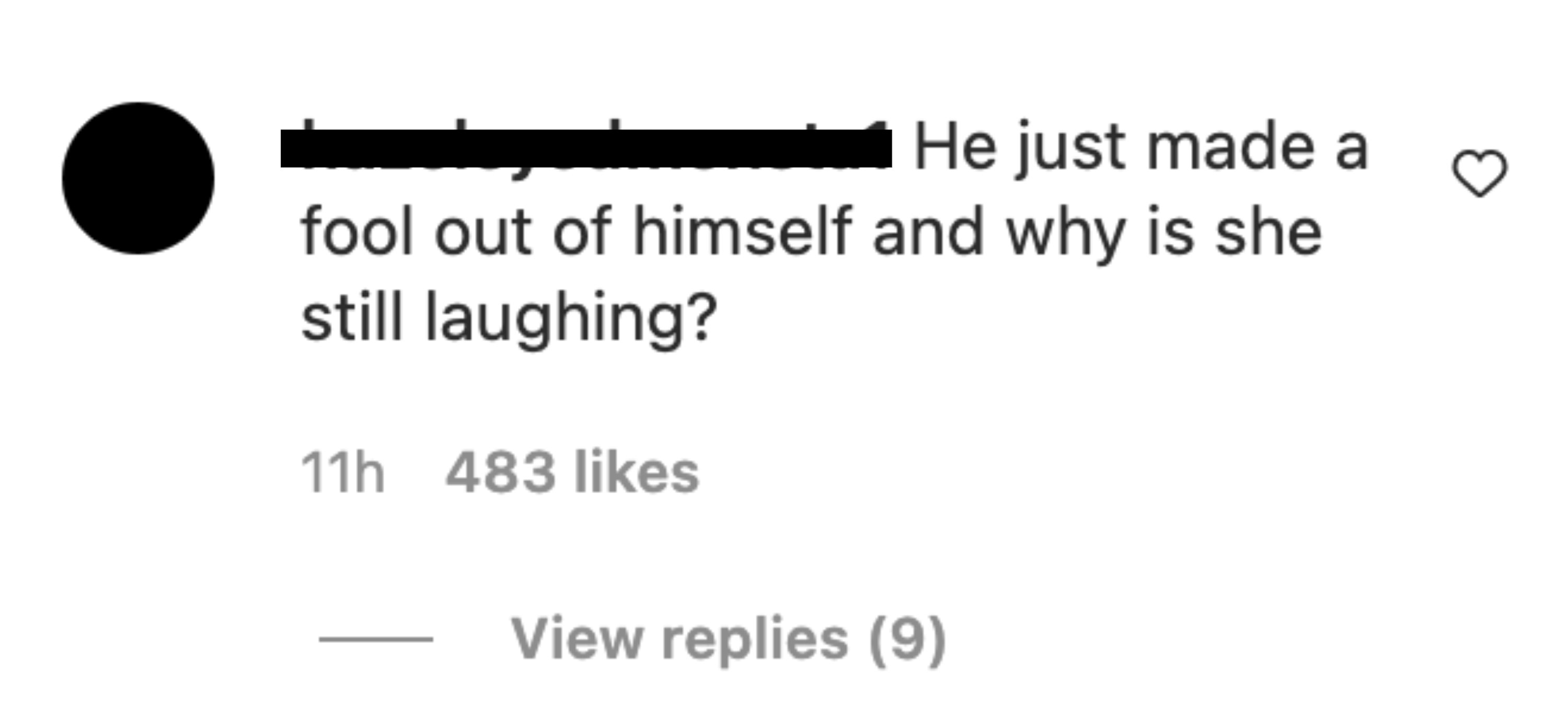 "She laughs after he is slapped?? Seriously…" another echoed.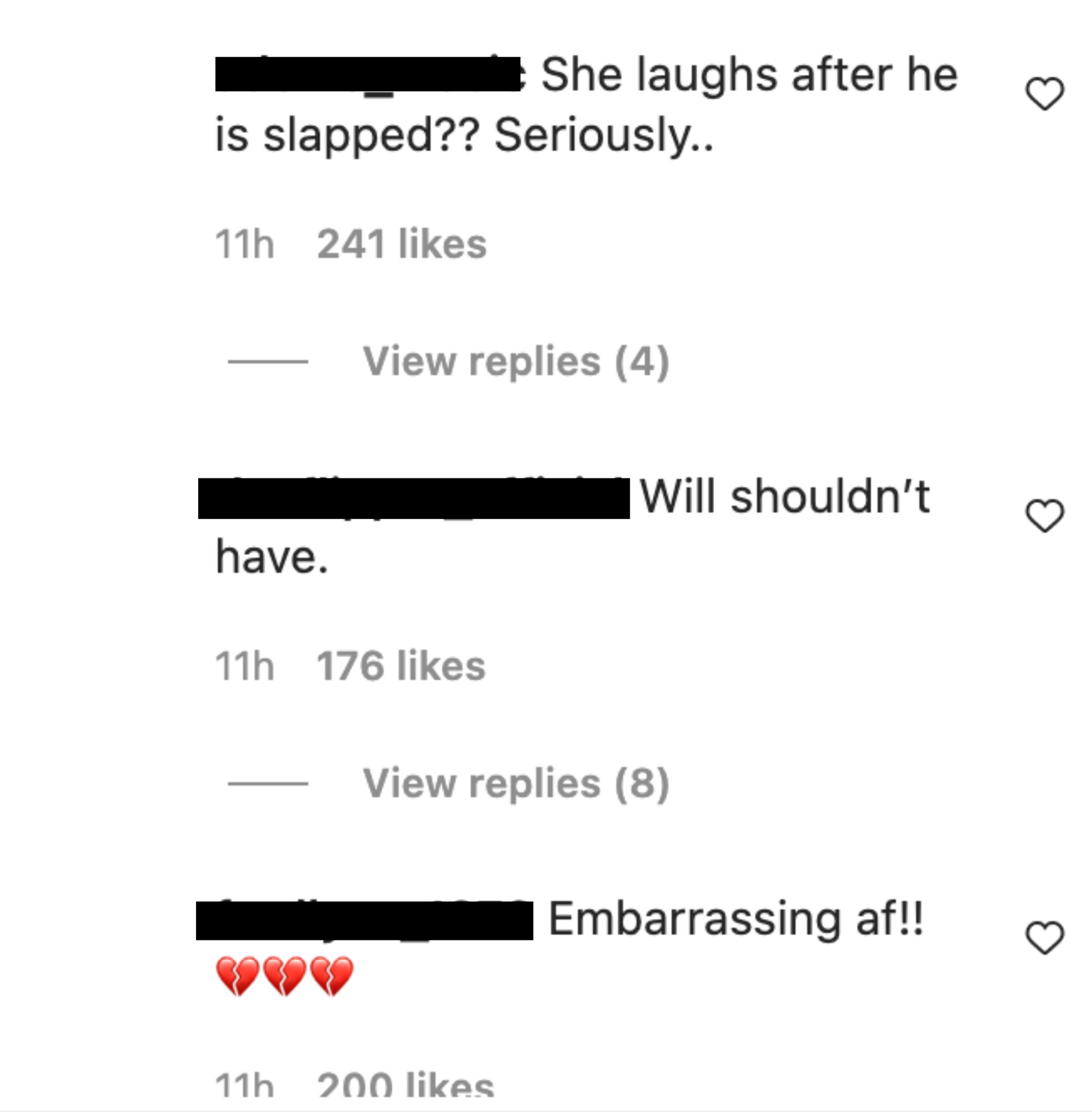 On Tuesday, Will issued an apologetic Instagram statement, calling his behavior "unacceptable and inexcusable." "Violence in all of its forms is poisonous and destructive," he wrote. "Jokes at my expense are a part of the job, but a joke about Jada's medical condition was too much for me to bear and I reacted emotionally."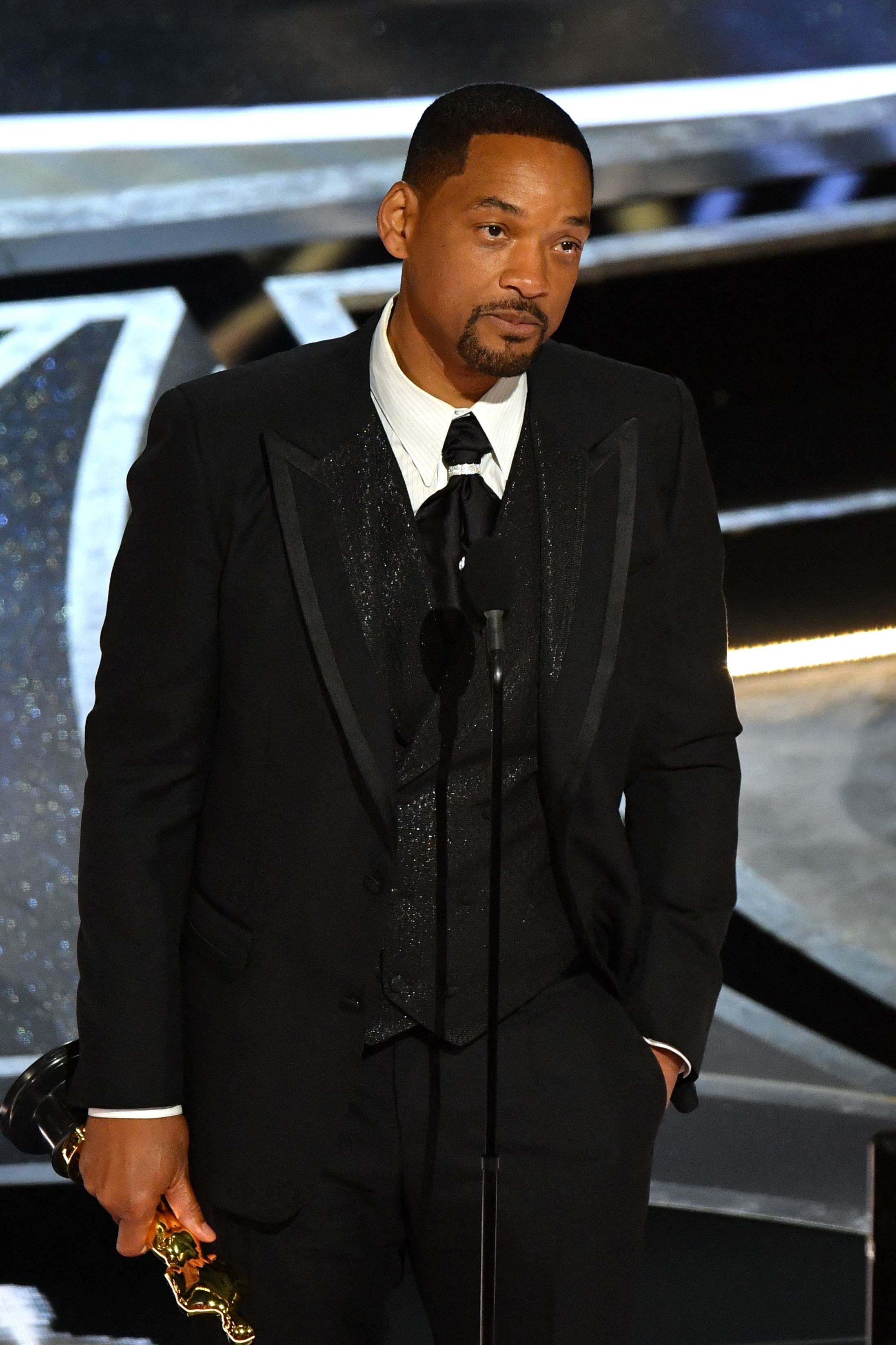 "I would like to publicly apologize to you, Chris. I was out of line and I was wrong," he went on, before apologizing to "the Academy, the producers of the show, all the attendees and everyone watching around the world."
Meanwhile, Jada has simply shared a cryptic Instagram post about "healing." "This is a season for healing and I'm here for it," it reads.
On Wednesday, the Academy of Motion Picture Arts and Science released a new statement claiming Will "refused" to leave the event after the incident. He reportedly avoided speaking about Chris for the rest of the night, after breaking down in tears onstage later during the show as he accepted the Oscar for Best Actor.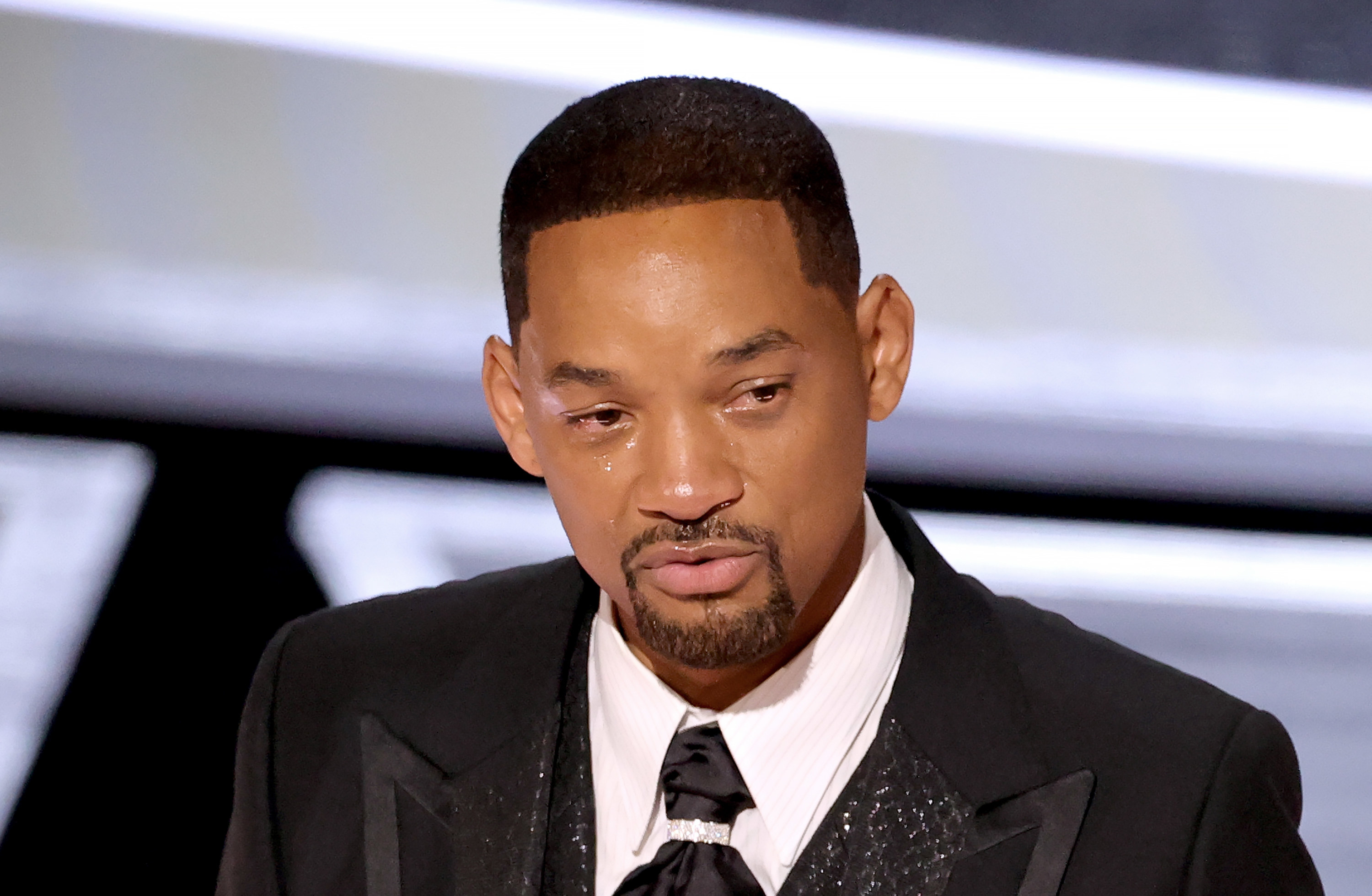 However, it's now been reported that the couple are set to discuss the entire incident on an episode of Jada's candid talk show, Red Table Talk.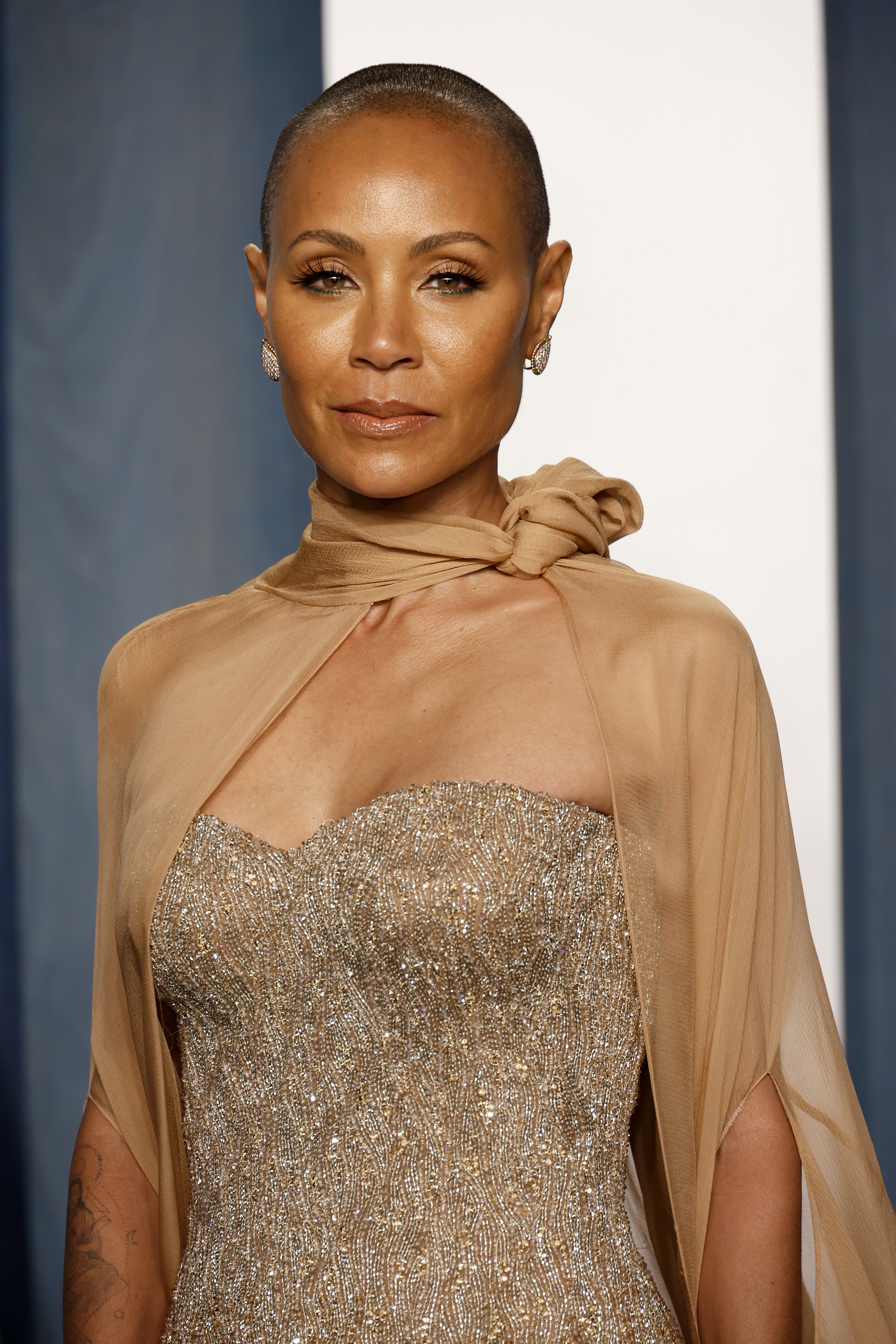 The conversational series sees the Girls Trip actor, along with her cohosts and guest stars, speaking about various topics at length. In perhaps the most famous episode to date, Will joined Jada as they broke down the now-infamous "entanglement" drama on air.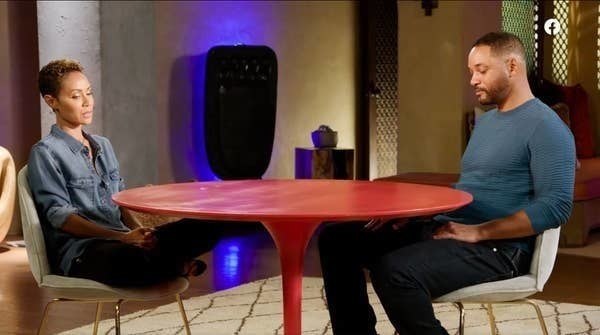 The couple made headlines in July 2020 when they sat down on the show to address rumors of infidelity during their marriage, after singer August Alsina said he had a relationship with Jada, with Will's permission, in 2015.
At the time, Jada shared a message about "healing" on Twitter before making her appearance on the show. "There's some healing that needs to happen… so I'm bringing myself to The Red Table," she wrote.
With all this in mind, it's perhaps unsurprising that Will and Jada may make another candid joint appearance on the Red Table, as Radar Online reported, citing sources "close to the situation."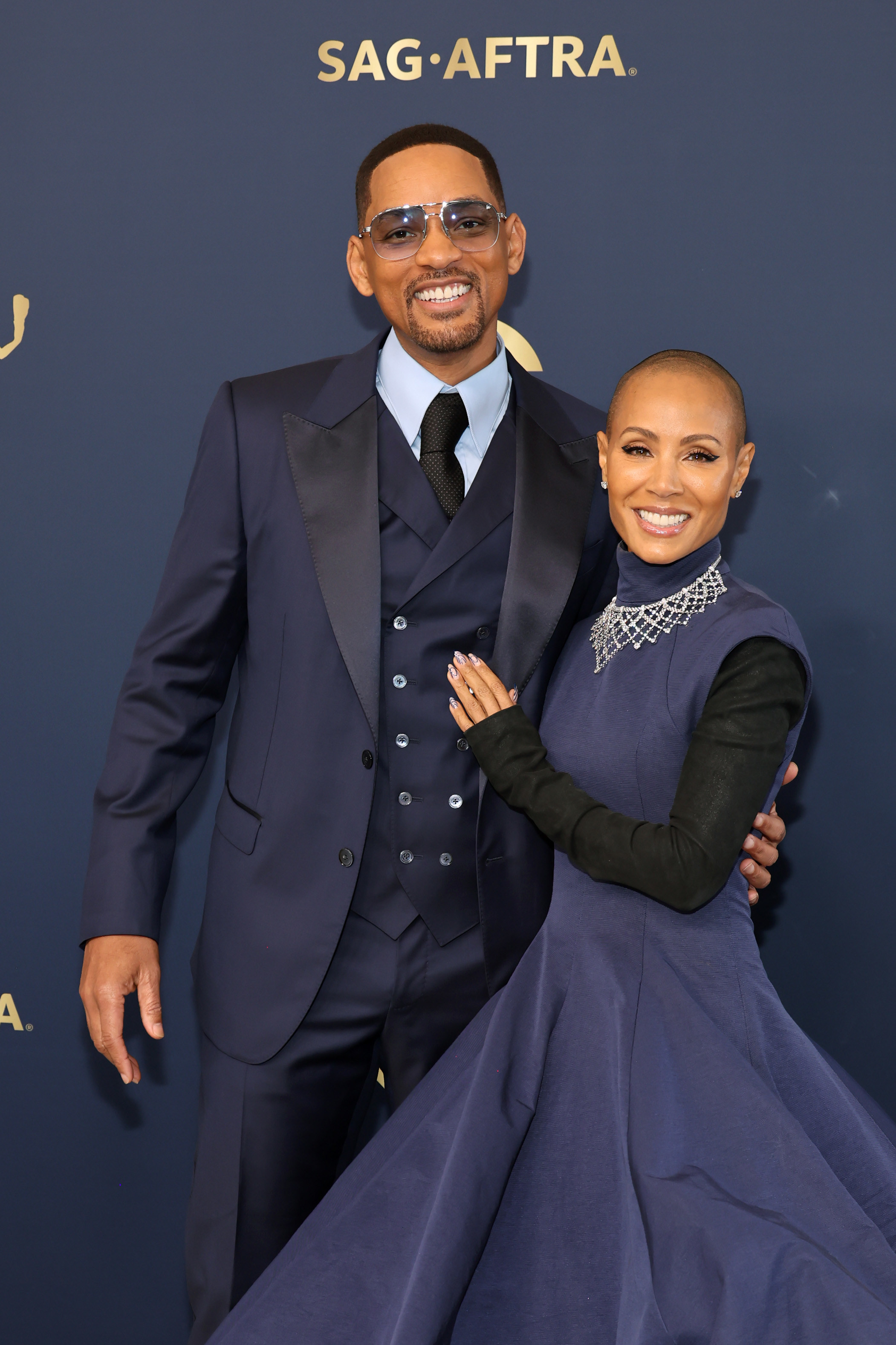 According to the sources, Will and Jada have "had a conversation" and "agreed" to address the entire thing on Red Table Talk, having reportedly turned down offers from various renowned outlets.