Be excited: Mayans M.C.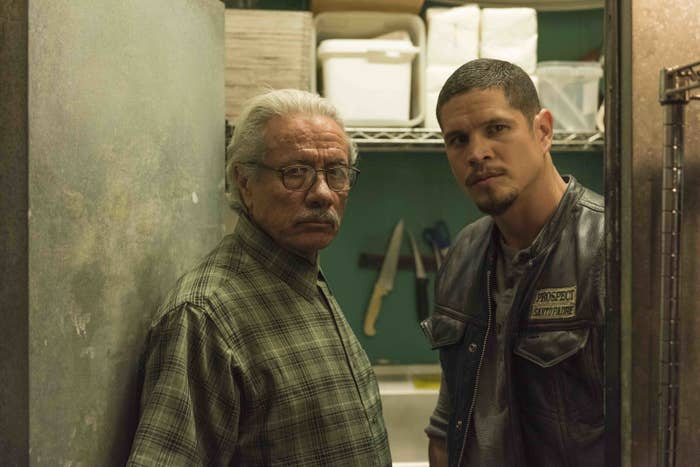 FX, Tuesdays at 10 p.m. (In progress, premiered Sept. 4)

If you stuck with Kurt Sutter's Sons of Anarchy for all seven seasons, you probably went through a lot of ups and downs with the show, which was consistently popular for FX but faced criticism as it unfolded for its uneven plotting. I do think, though, that it's safe to jump back in with this sequel. Mayans M.C. is set in the same biker-gang world of Sons but is focused on a California–Mexico border charter of the Latinx Mayans gang, which we know from Sons. No prior knowledge is required, though! You can just start clean here.

EZ Reyes (JD Pardo) has been recently released from prison and is a prospect in the biker gang his brother Angel (Clayton Cardenas) is a member of — their father, Felipe (Edward James Olmos), is very much not a Mayan, and does not like that his sons are. The Mayans work with the Galindo drug cartel (also from Sons), and EZ has a history with Miguel Galindo (Danny Pino of Cold Case and Law & Order: SVU) and his wife, Emily (Sarah Bolger, the only white series regular in the cast). The plot is layered, though, and all is not how it seems: There are some good twists already in the first two episodes FX provided (out of 10) that I won't spoil.
Sutter co-created Mayans M.C. with Elgin James, whose official bio from FX says, "Homeless as a teenager, Elgin James was a fixture in Boston's hardcore punk scene and a member of a multi-ethnic national street gang that targeted neo-Nazi skinheads and drug dealers." Which is to say that Mayans M.C. strives for authenticity and is very aware of its potential pitfalls: with race, with portrayals of Latinx characters as criminals, and with stories taking place at the (seemingly very porous) border. I fell in and out with Sons of Anarchy, and never loved it, but this universe feels more structured and relevant to me.
One warning: Being a Kurt Sutter show, Mayans M.C.'s violence can be sudden and totally brutal — know that going into it, because otherwise, yeesh. —Kate Aurthur
Give it a chance: The Purge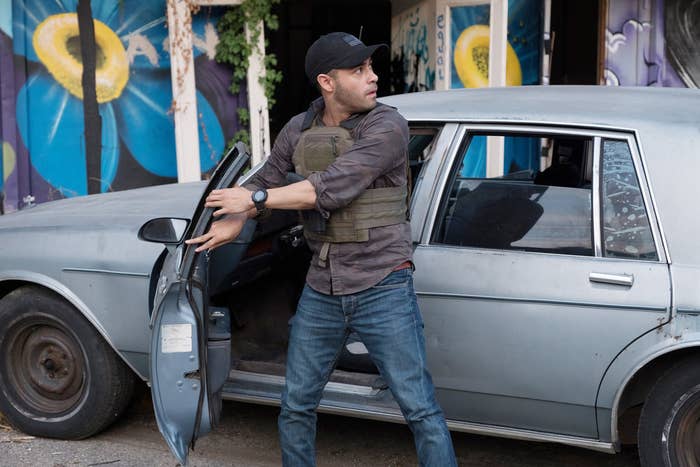 USA, Tuesdays at 10 p.m. (In progress, premiered on Sept. 4)
Confession: I've never watched any of the Purge movies. A close friend who's a huge fan of the franchise tells me they offer insightful political commentary that gets more relevant with each movie. But I'm a scaredy cat, a wimp, and a chickenshit, and I can't watch horror anymore, so…no, thank you. For you, however, I watched the first two episodes of USA's 10-episode Purge show, which is set between the first and second movies (a distinction that means nothing to me).
For anyone who doesn't know what the premise of The Purge is: In the near future, the United States is run by a totalitarian government that has decided to create a once-a-year, 12-hour "Purge" during which all crime is legal. I think it was designed to eliminate poor people, people of color, and anyone who might need a social safety net, but again…I'm no expert! On the show, we have a collection of different characters whom we first meet during the countdown to the Purge. There's Miguel (Gabriel Chavarria), a Marine who's desperately looking for his troubled sister; there are Rick (Colin Woodell) and Jenna (Hannah Anderson), who for reasons I found confusing are spending Purge night at a formal party with rich people locked away in safety; and there's Jane (Amanda Warren), an ambitious finance firm employee who keeps being passed over for any promotion by her boss, Don (William Baldwin), and has had enough. We also see flashbacks to their non-Purge lives, which I gather is new to the Purge narrative. (James DeMonaco, who has written all four movies and directed the first three, wrote the first episode and is an executive producer.)
I thought the action on the show moved along well (Anthony Hemingway directed the pilot), and I'm interested in some of the subplots. Of course, I missed every reference to the world the movies have built, and found myself texting my friend questions like "In the movies, is there a cult of suicidal people who give themselves over to the Purge?" and "Is Billy Baldwin's character in any of the movies?" (No and no, apparently.) This is all to say that I am a flawed vessel to tell any Purge fans about this show! (For instance, there's suspense, but will the lack of gore bother horror experts?) As a Purge virgin (a Pirgin? Heh!), I thought this show did what a good adaptation would, but please tell me in the comments if I'm wrong. —K.A.
Give it a chance: The Miniaturist
PBS Masterpiece, Sundays at 9 p.m. (In progress: Part 1 of 3 premiered Sept. 9.)
Nella (Anya Taylor-Joy), a Dutch girl from the countryside, has essentially been sold into marriage by her mother to Johannes (Alex Hassell), a successful merchant from Amsterdam — who has some secrets. The gripping first episode of this BBC series (based on the 2014 novel by Jessie Burton) sets up a mystery that never really pays off, but the performances and production design make The Miniaturist worth checking out if you like costume dramas with eerie undertones. Taylor-Joy, who led The Witch and Split and will soon be a recognizable movie star (she has Glass and The New Mutants coming out next year), carries The Miniaturist, setting up fraught power dynamics with Johannes himself, his rigid sister (the always good Romola Garai), and the household servants. Miniature figures for a dollhouse Johannes has given Nella begin appearing — at first ordered by Nella, then as unsolicited (and unwanted) gifts — that mysteriously depict their lives in the house. Whoever is making them knows everything that's happening and is going to happen — ratcheting up the drama. But again, just know the explanation doesn't pay off and you're watching for the acting, sets, and costumes! —K.A.
Be excited: Rel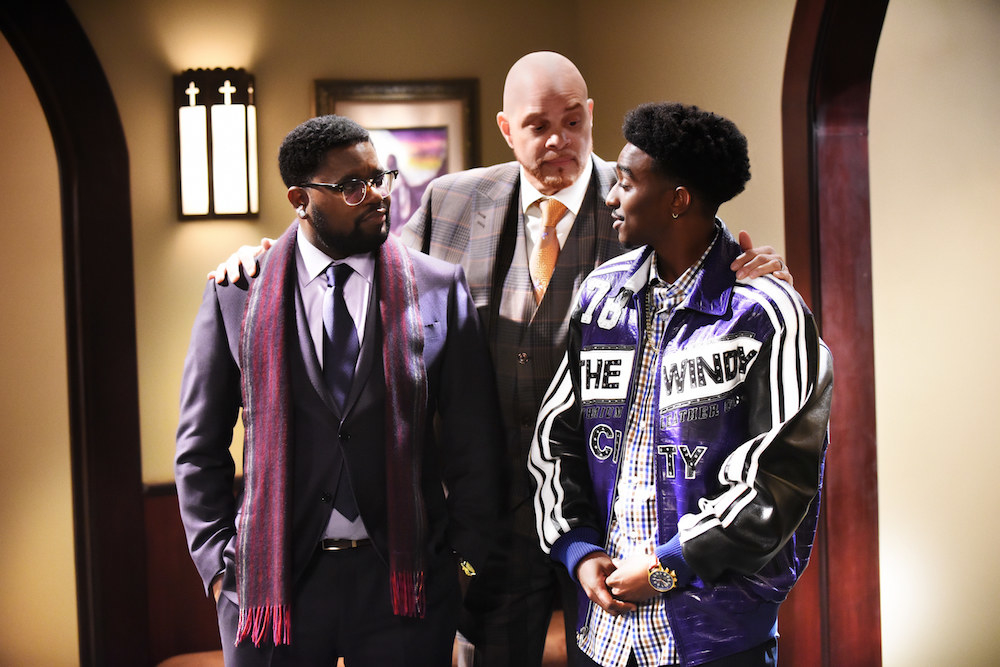 Fox, Sundays at 9:30 p.m. (In progress. Fox did a sneak preview of Rel on Sept. 9 after football; its timeslot premiere is on Sept. 30.)
Lil Rel Howery, the scene-stealer from Get Out and The Carmichael Show, stars as Rel, a recently divorced nurse in Chicago rebuilding his life after his ex-wife has moved away with their kids and their furniture. I found this pilot to be a total delight! All the jokes work, including a recurring one regarding his snobbery about going on a date with a woman who has "loose boots." It seemed annoying and unfunny in the trailer but works on the show: I think it was the line "You told me that people with loose boots are full of diseases and shouldn't be allowed in restaurants" that solidified it for me.
It helps that Howery is surrounded by a small but very funny supporting cast. Jessica "Jess Hilarious" Moore plays his best friend ("This looks like a place where they bag heroin," she tells him about his depressing apartment); Jordan L. Jones plays his recently freed-from-prison brother, who has to keep correcting people that no, he was not a crack dealer, he was an Ecstasy dealer; and Sinbad plays his harsh father. Comedy pilots are tough to judge, because it often takes a while for the cast to gel and for the writers to find the voice of the show. But Rel surprised me. And I'm still laughing at Rel telling his brother, "You went to jail kind of slow, but you came out really wise!" —K.A.

Be excited: Kidding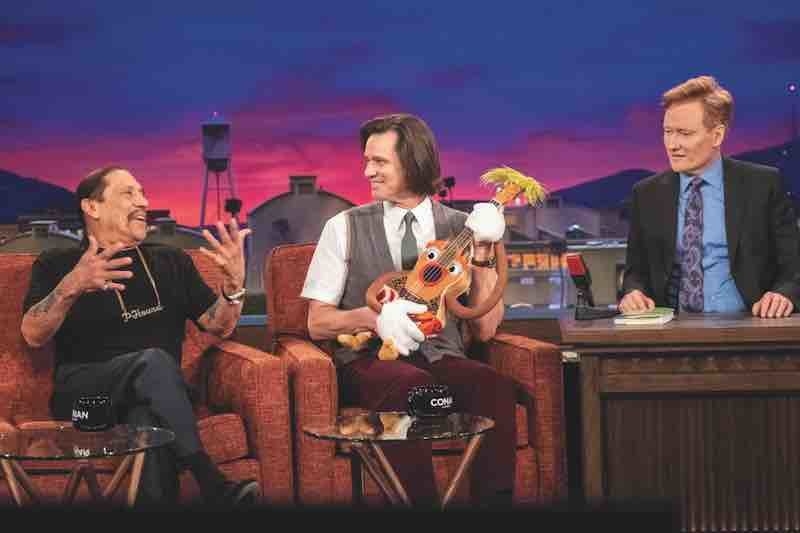 Showtime, Sundays at 10 p.m. (In progress, premiered on Sept. 9)
In Kidding, Jim Carrey plays Jeff Pickles, an iconic, Mister Rogers–like children's television figure who is losing his mind after the death of one of his twin sons, Phil. We meet Jeff the year after Phil died, and he is separated from his wife, Jill (Judy Greer), and living in self-inflicted semi-squalor in a gloomy apartment. At work, his father, Seb (Frank Langella), is plotting against him out of fear that Jeff is going to destroy their multimillion-dollar franchise by talking about death on the show and scaring children, and he's trying to conscript Jeff's puppeteer sister, Deirdre (Catherine Keener), into his plans. Jill, meanwhile, is trying to move on with her new boyfriend, Peter (Justin Kirk) — and Will (Cole Allen), Jeff's living son, wants nothing to do with his father.
As with many figures in kids' TV, Jeff is emotionally arrested. During an appearance on Conan, he asks fellow guest Danny Trejo what the P stands for on his "P-Hound" necklace. It's not an act. Jeff is kind, but he does have a creepy edge to him: He buys the house next door to Jill and Will (I just realized those rhyme, as does "Phil"), telling himself he wants to be closer, but ends up spying on them.
There is some tragicomic Weeds-iness in Kidding's blend of humor and sadness. And it can be a little cutesy like that show sometimes was: witness Jill, Will, and Phil! (The show's creator, Dave Holstein, wrote for Weeds for years.) But Kidding is Carrey's show, and as a result, the character of Jeff, and the show itself, is wildly original. He's a man who is in mourning, and desperately wants to connect, both with his family and with his viewers. I'm still waiting after four episodes for the usually superb Greer and Keener to have more to do other than being foils for Jeff's story (Keener has a particularly miserable storyline), but Langella's Seb gets all the best lines, and he is drawn well. (When Jeff randomly decides that his show's otter character who's always been male is now female, Seb says, "What's next, Bi Little Pony?")
Michel Gondry, Carrey's Eternal Sunshine of the Spotless Mind director, helmed Kidding's effective first episode, and according to a Hollywood Reporter profile of Carrey, was the hire that made Carrey want to sign on for a TV show that could go on for years. (Gondry directs six of Season 1's 10 episodes and is also an executive producer.) Carrey doesn't need the money, obviously, and had semiretired from public life until now.
Kidding is a mood, as the expression goes. It has a core of tragedy that seems to suffuse every character (except maybe Seb). Whether the show is too sad to be enjoyable (for me, at least) will reveal itself over its first season. For now, I'm in. —K.A.
Be excited: You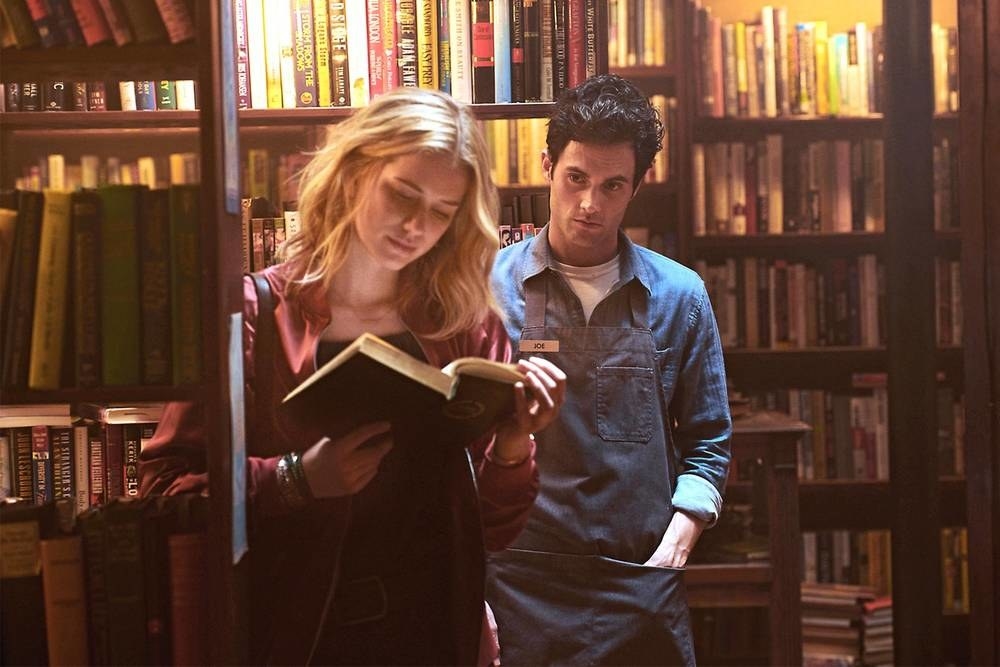 Lifetime, Sundays at 10 p.m. (In progress, premiered on Sept. 9)
As much as I trust co-creators Sera Gamble (of Syfy's brilliant The Magicians) and Greg Berlanti (of literally most shows on television), I was skeptical about You. It's a stalker drama billed as, according to Lifetime's description, "a 21st-century love story that asks, 'What would you do for love?'" Joe (Penn Badgley), a bookstore manager, falls in love with Beck (Elizabeth Lail), an MFA student, after they have a flirtatious exchange at his store. He begins to stalk her, and then date her, and it seemed like an idea that would surely flame out after a few episodes. Or would at least get too creepy, fast.
But then I burned through the five episodes Lifetime provided (of the first season's 10) without stopping, and oh my god, this show is so fucking smart. Badgley, who has struggled after Gossip Girl to find another role he's suited for, is startlingly good. That Joe is basically the result of Gossip Girl's Dan Humphrey turning into American Psycho's Patrick Bateman (perhaps Dan's destiny all along!) is an added pleasure. I can't say this emphatically enough: Badgley is excellent.
We don't know much about Joe. He was abusively raised by the owner of the bookstore (not his relative, it appears), whom we see in flashbacks. Joe is brilliant and precise, and he seems to have infinite funds at his disposal. But he does have problems controlling his impulses, both for good (he can't stop himself from helping the abused kid next door) and for ill (he tends to clobber his romantic rivals over the head without having a plan).
Joe infiltrates Beck's life completely (You is also a cautionary tale about social media), and he narrates the show in voiceover addressing her directly. But the Beck onscreen is not merely Joe's projection. Gamble (the showrunner) writes her as a fully realized person, and Lail plays her as vulnerable, selfish, and tormented in kind of a basic girl way. She has standard problems — though she doesn't know the half of it! — with friends, money, daddy issues, school, and a fuckboy she can't shake (Joe solves that for her). She's the perfect target for someone made of damaged garbage like Joe, who swoops in to take over. But it's not as easy as he thinks, and that's where You is surprising and addictive. This show is so well-written, and frequently funny, even during its darkest depths.
One more compliment: Though television has recently gotten better at rendering how technology rules our lives, I've never seen the intricacies of social media and texting woven into the narrative as well as in You: It's seamless and visually interesting. Lifetime renewed this show before Season 1 even premiered, and yes, yes, yes, more You, please. —K.A.

Avoid: The First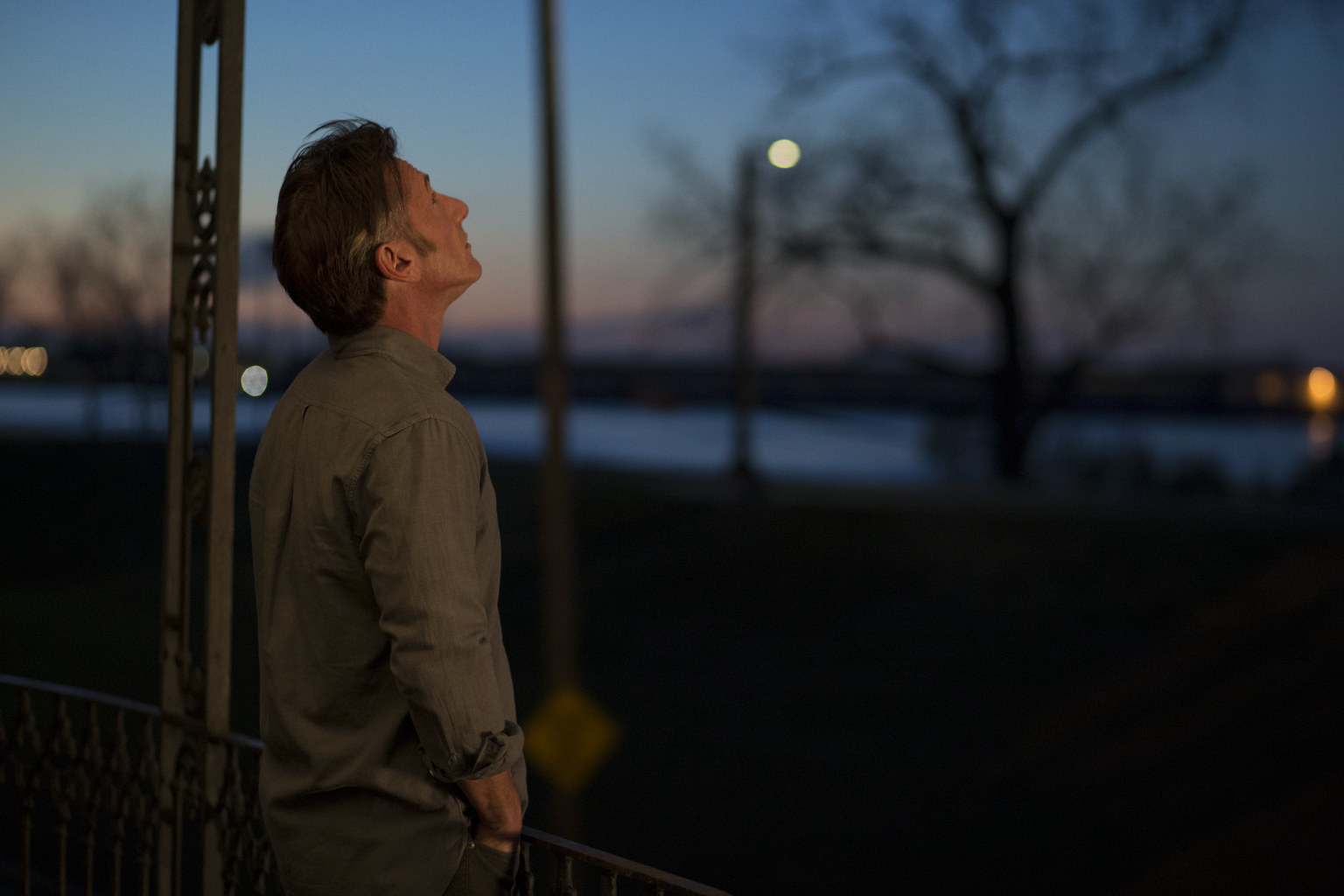 Hulu (Drops Sept. 14)
If we had a category for "if you love NASA…" or "for Sean Penn completists…," I would have the perfect spot for the moody, painfully slow drama The First. From House of Cards creator Beau Willimon, The First kicks off with an ill-fated Mars mission that astronaut Tom Hagerty (Sean Penn) was supposed to lead, but didn't — a firing that saves his life. Some of the only suspense in The First is in the minutes before the liftoff, so I won't go into detail about what happens. (I made it through three episodes of Season 1's eight — it felt like enough.)
There are some good things about The First. Tom's relationship with his troubled daughter Denise (Anna Jacoby-Heron) shows potential; Agnieszka Holland's direction of the first two episodes is gorgeous, and world-building (the show is set in the near future, but things are just different enough to be pretty cool). But those things ultimately did not compel me to keep going, and were weighed down by the confusing characterization of Tom's boss, Laz Ingram (Natascha McElhone), who seems like she could be an Elon Musk–like villain, but then is…not at all. There's also a lack of tension in the premise, because of course they're going to try to go to Mars again with Tom back in command. Most of all, though, The First is horribly morose, and no amount of shirtless Sean Penn (he looks good for 58, but it's a little weird how often he's half-naked here!) could enliven it for me. —K.A.
Give it a chance: Magnum P.I.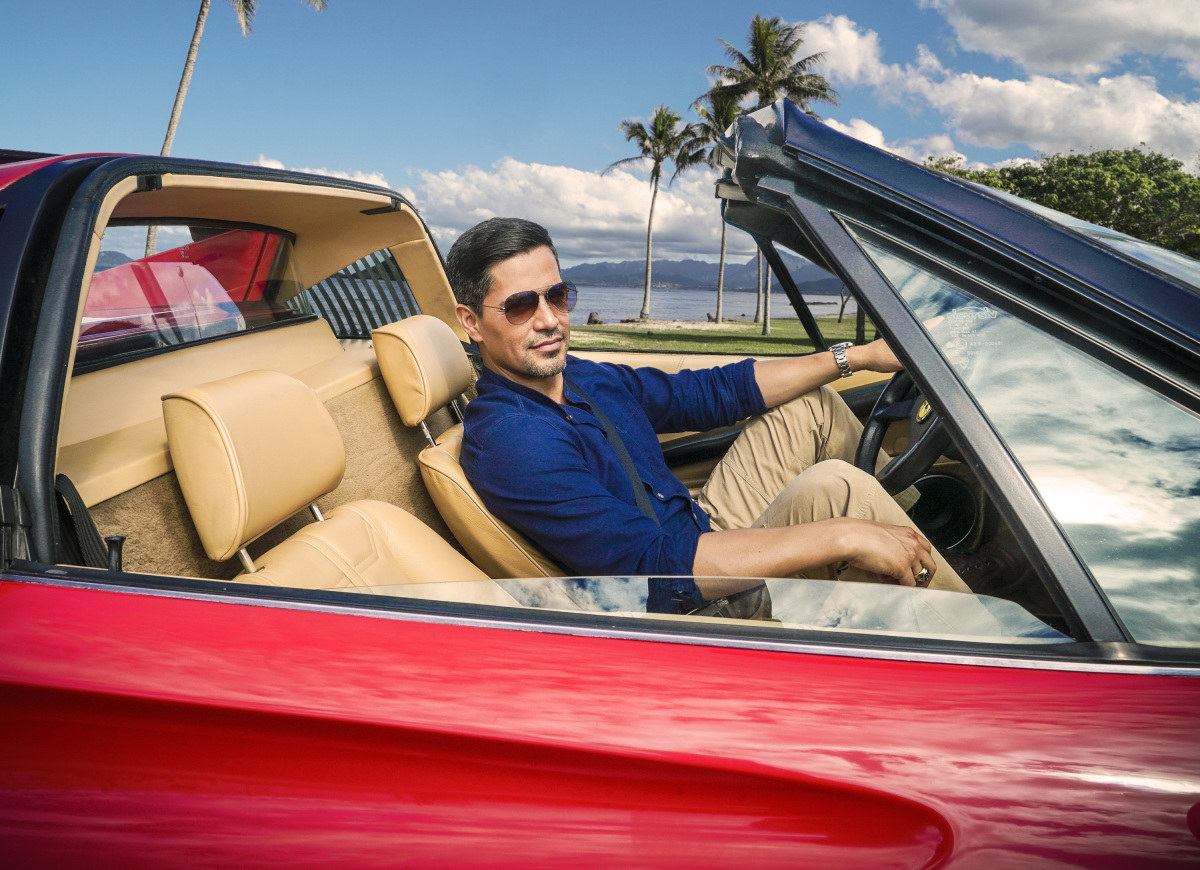 CBS, Mondays at 9 p.m. (Starts Sept. 24)
It doesn't matter at all what I write about this reboot of the adequate, fun-ish, never great Magnum P.I., which originally ran from 1980 to 1988 on CBS and made Tom Selleck very famous. This reboot, too, is adequate! And it will probably be a success on CBS, where even MacGyver can find an audience (and that pilot was actively bad, unlike this one). It helps that Magnum P.I. is from the producing team of Peter M. Lenkov and Eric Guggenheim that developed and has run Hawaii Five-0 for what feels like 1 million years.
I don't know that younger people have any memories of Magnum P.I. or its premise, so in summary: Thomas Magnum and some of his war buddies (Vietnam then, Middle East now) have settled in Hawaii. They have private jobs, and Magnum does security for Robin Masters, a very rich (never seen) novelist who based his books on their military exploits (he was embedded with them as a journalist). Fun fact: Orson Welles provided the voice of Masters on the original show.
Then and now, Magnum, a "P.I." (he keeps correcting people to say "private investigator") lives on Masters' luxurious estate, and spars with house manager Juliet Higgins (Perdita Weeks), whose character was a man the first time around — so Magnum P.I. is race-bent, with Jay Hernandez as a Latinx Magnum, and gender-bent. But don't get excited. During the Magnum P.I. panel at the Television Critics Association press tour last month, there was an awkward exchange between the producers and reporter Yolanda Machado, who pressed them on whether there were any Latinx writers on the show. No, the producers stammered. As Machado later wrote, "The only way Latinx and other people of color will have their stories reflected is by having representation not just on the screen, but also in the writers' rooms, directors' chairs, and amongst the crew members, executives and beyond. Anything less is just tokenism." (It got worse the next day when Lenkov acknowledged on Twitter that he had forgotten there is a Latinx writer on the show — later, Vulture reported, it turned out he didn't understand the question, and feels terrible. I'm sure, but…for god's sake, man!)
Justin Lin (Fast & Furious 6, Star Trek: Beyond) directed this pilot, and it moves well and looks good. That's the biggest compliment I have for it! As I said: adequate. —K.A.
Give it a chance: Manifest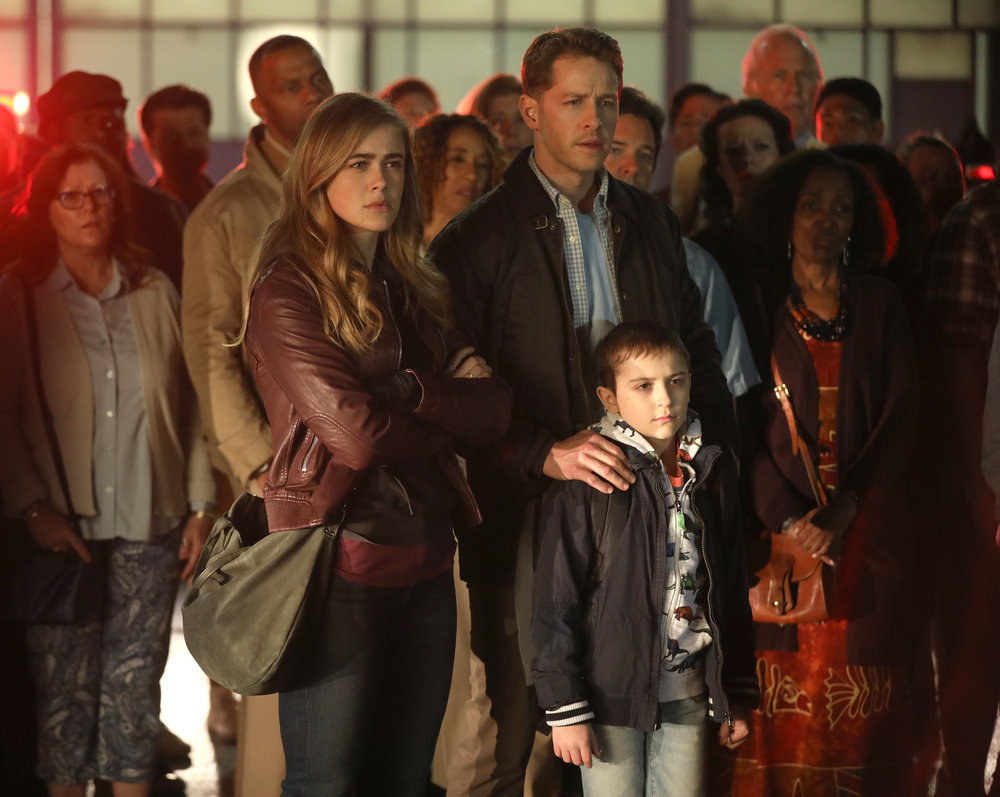 NBC, Mondays at 10 p.m. (Starts Sept. 24)
On April 7, 2013, several members of the Stone family agreed to be bumped off a crowded flight from Jamaica. And then their later flight experiences dramatic turbulence that turns out to be — something very mysterious! Was it a wormhole (whatever that is)? A tear in the space-time continuum? Whatever the explanation, they land on Nov. 4, 2018, thinking only hours have gone by. Where the hell did these people go?
The main characters in Manifest are the Stones, led by troubled police detective Michaela (Melissa Roxburgh) and her brother, Ben (Josh Dallas of Once Upon a Time). The show's dramatic questions are layered: What happens to your life after a five-and-a-half-year absence from Earth? People move on, obviously, which is a bad thing. But also, the cancer Ben's son Cal (Jack Messina) had now has a cure — that's good! Plus, they can hear voices in their heads that help solve crimes, apparently. All of the passengers seem to have this supernatural ability.
There's a lot of Lost in Manifest, and there's some Leftovers too — but those are shows to aspire to. I don't know why mythology dramas have failed over and over on the networks since Lost, and I am, of course, curious whether Manifest breaks that streak. NBC is giving it a prime slot after The Voice, but…maybe don't get attached. —K.A.
Give it a chance: FBI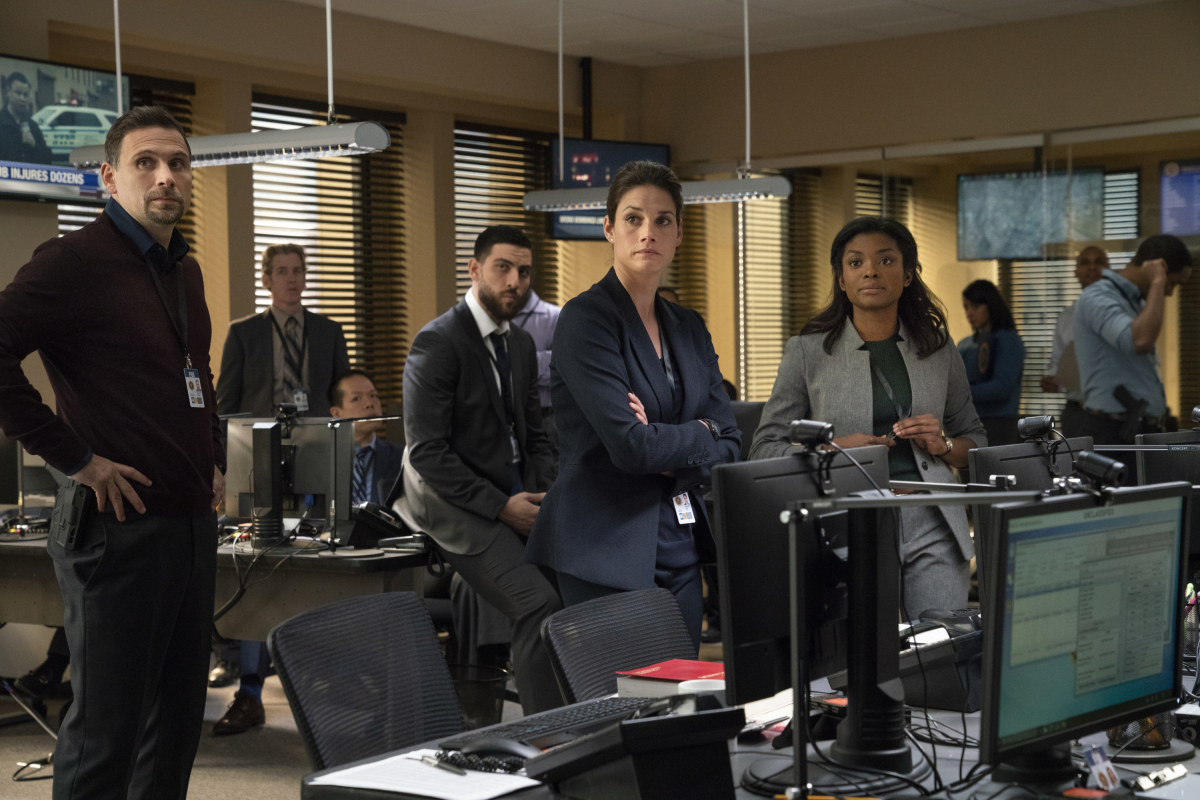 CBS, Tuesdays at 9 p.m. (Starts Sept. 25)
Producer Dick Wolf invented the TV procedural as we know it. In September 1990 when NBC premiered the first Law & Order, in which its characters were all work and no play — with tiny bits of personal information doled out over hours and years of the show — the format had never been done before. Now it's the standard. This season, Wolf has an entire night on NBC for his Chicago shows, and Law & Order: SVU begins its 20th season this month. In popular culture, he has shaped perception of law enforcement and the justice system in the US. Real-life stories quickly get translated into plot on Wolf's ripped-from-the-headlines procedurals.
He's now turning that lens on the FBI during a moment when Donald Trump frequently assails the institution, which might make the show seem more political — as opposed to topical, which they all are — than Wolf's shows ever aspire to be. (Wolf told the press in August that he has no desire to politicize the show to engage with Trump's anti-FBI stance.) The pilot episode is vintage Wolf: Maggie (Missy Peregrym) and OA (Zeeko Zaki) are partners called to a small explosion in a South Bronx building that leads to a larger explosion, with casualties including a young boy. The clues lead to MS-13, and eventually to a white supremacist. Along the way, we meet the team (though Sela Ward will be stepping in soon). As with all Wolf shows, the mystery is good, the show looks great (CBS can use more of Wolf's muted browns and grays), and the acting is… Alexa, is there a word for "charismatically robotic"? There was a showrunner switch on FBI (Craig Turk out, Greg Plageman in), but let's assume this one will be a keeper for CBS. —K.A.
Be excited: New Amsterdam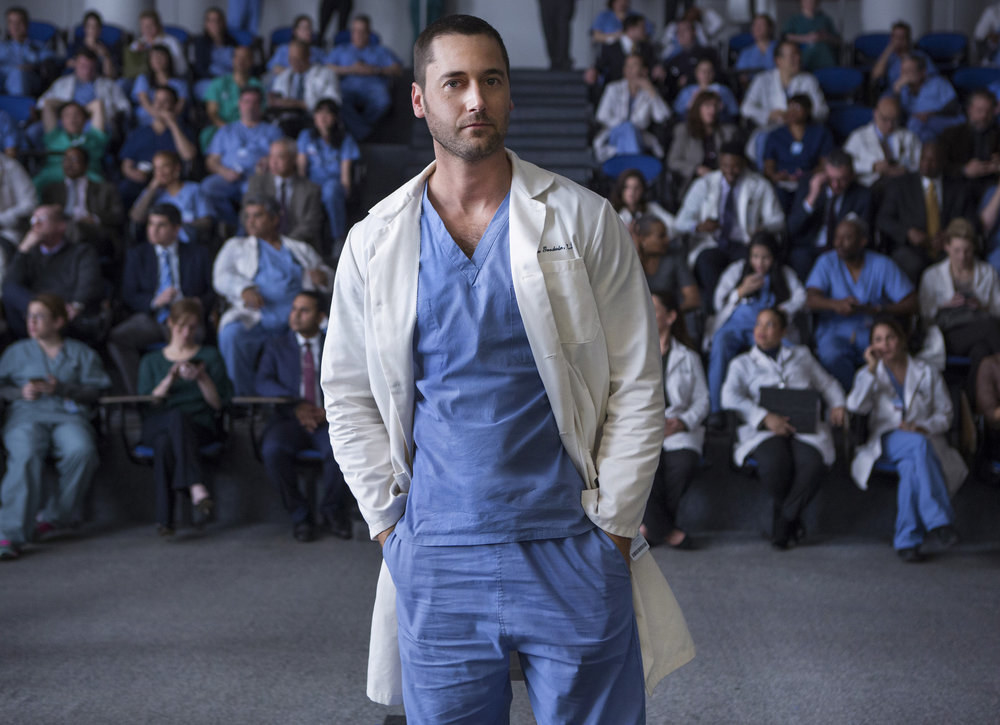 NBC, Tuesdays at 10 p.m. (Starts Sept. 25)
As I tell you about New Amsterdam, it is necessary that you have this context: I have been watching Grey's Anatomy for the past 14 years, and during that decade and a half I haven't been able to really get into any other medical shows. So many of them err too much on the side of the procedural for me, or try too hard to imitate the sexiness of the early Grey's seasons. But New Amsterdam got me. Throughout the pilot, Ryan Eggold's Dr. Max Goodwin looks like he's constantly on the verge of tears and operating on maybe an hour of sleep. But his tired eyes are kind ones, and the hospital itself is interesting — it's the only public hospital in the entire United States, and as its new director, Dr. Goodwin has made it his mission to overhaul the place and bring it back to the basic tenets of medicine and patient care. Eggold is the show's earnest and busy beating heart, but the whole cast of characters is compelling from the jump. They're genuinely invested in their doctorly duties in that way that makes you, as the viewer, passionate about their cause right along with them.
I should warn you that, yes, this is the kind of medical drama that might play a Coldplay song during climactic moments. But don't let that drive you away: This is also a show with a lot of balls in the air, and I, for one, am excited to see where they land. The best part of New Amsterdam may be that its first episode establishes just how character-driven it intends to be, while actually following through by breathing believable life into those characters. It's not that we've never seen people or tropes like this in a medical drama before — it's that New Amsterdam has built itself so well that it doesn't matter. I am very ready for this show to make me cry. —Alanna Bennett
Give it a chance: Single Parents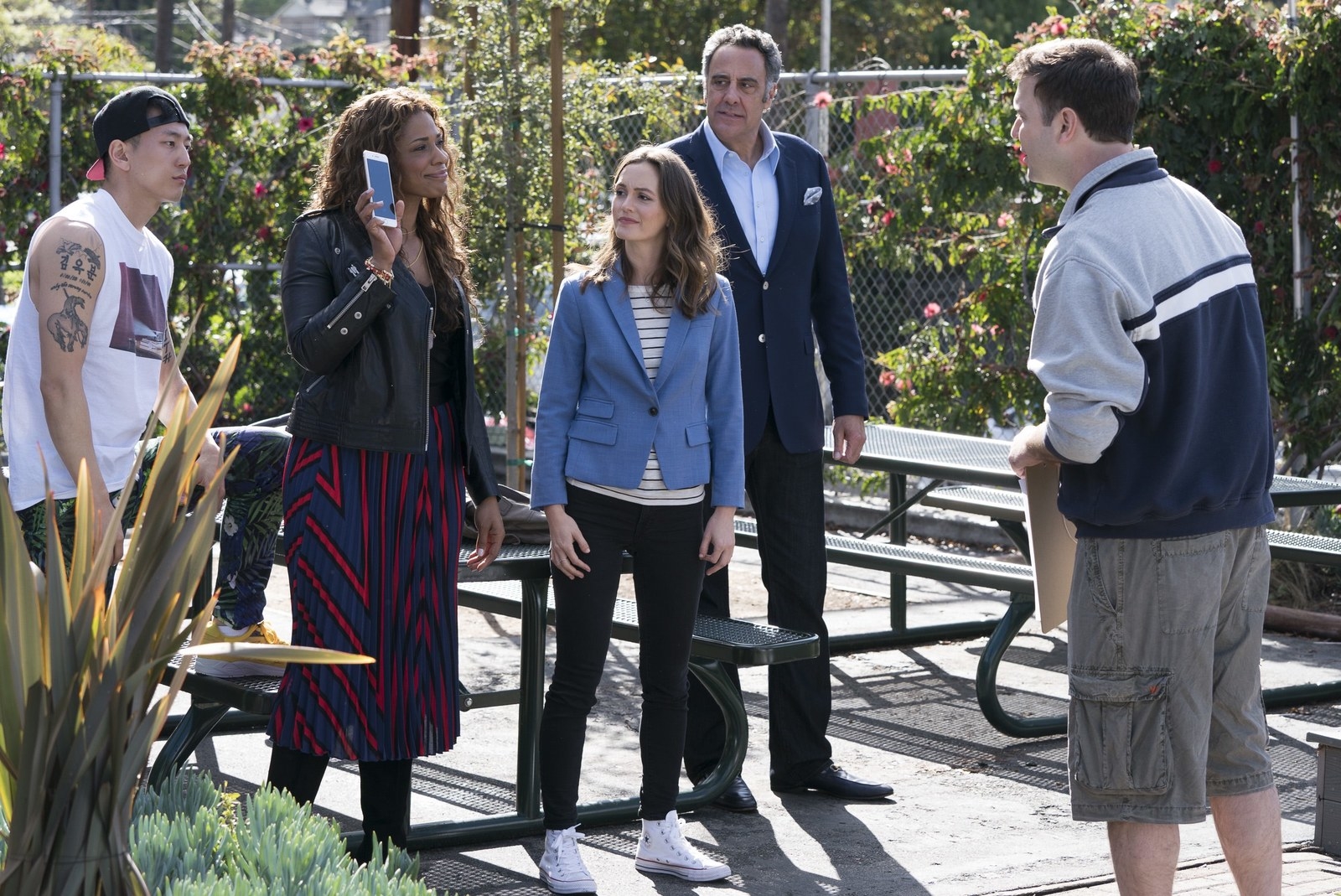 ABC, Wednesdays at 8:30 p.m. (Starts Sept. 26)
In Single Parents, co-created by New Girl's Elizabeth Meriwether and JJ Philbin (who also wrote on New Girl), Taran Killam plays Will, the single father of Sophie (Marlow Barkley), a first-grader who's new to the school. Will's style as a parent and a person is aggressive and self-abnegating, which clashes with the class's clique of other single parents, Angie (Leighton Meester), Poppy (Kimrie Lewis), Miggy (Jake Choi), and Douglas (Brad Garrett), who just want to share babysitting duties and escape their fates.
I laughed a bunch during this pilot, but I could have stood to laugh less. This show needs to chill the eff out; not every kid needs to tell a joke every second, nor does every parent. (I also hate anything with adults getting involved in romance between children: Ew, stop that! They are small children. No!) That said, the acting on Single Parents is good: Meester and Garrett stand out in particular among the adults, but everyone is funny. Just calm down, Single Parents, you are such an ABC family comedy. It's all going to be fine. —K.A.
Avoid: A Million Little Things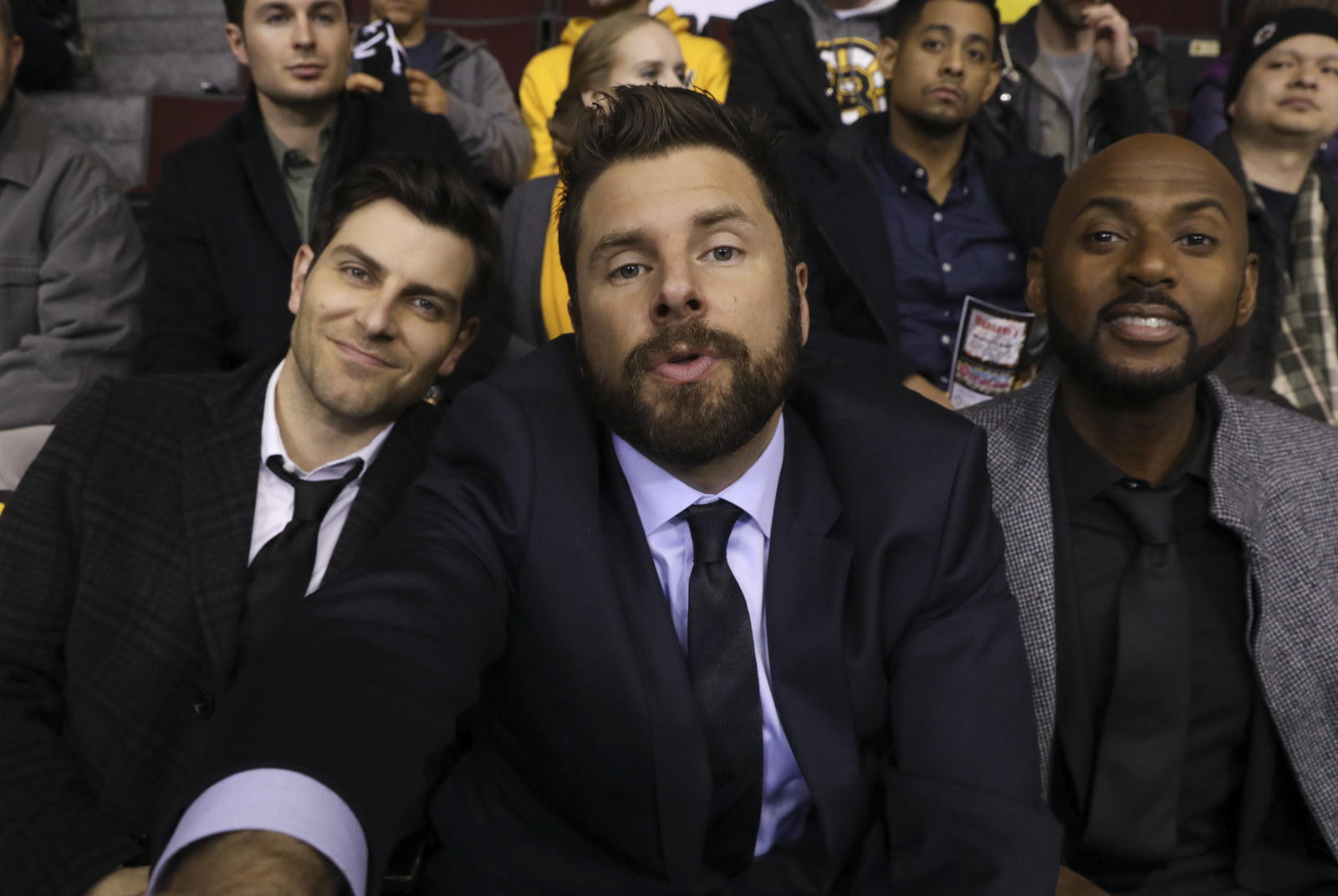 ABC, Wednesdays at 10 p.m. (Starts Sept. 26)
There's a direct line between the success of This Is Us — NBC's smash weepie — and the pickups of two dramas for next season: A Million Little Things is one of them. (NBC's midseason entry The Village is the other.) They're racially diverse ensembles about close-knit groups of people (though not families, like This Is Us). But more than that, they're designed to elicit tears. (I am judging The Village solely by the trailer NBC showed at its upfront presentation to advertisers in May, but I'm making a safe bet even from the description of the show.)
Yet to watch the pilot for A Million Little Things is to admire This Is Us for qualities I've never before associated with the show: subtlety and precision. Which is almost laughable, given how manipulative it can be! But as A Million Little Things unfolded before me, I found myself so frustrated by it.
Let me back up. This show is about a group of close friends who got to know each other when the menfolk among them — Rome (Romany Malco), Eddie (David Giuntoli), Gary (James Roday), and Jon (Ron Livingston) — got stuck together in an elevator for several hours. They bonded so hard talking about life and shit that they ended up buying season tickets to the Boston Bruins. (This show is already not for me.)
At the beginning of the pilot, Jon — who appears to have a perfect life with his wife, children, charisma, and wealth — kills himself by jumping out of his office window. For the rest of the hour, which rips off the movie The Big Chill more than anything else, Jon's friends try to make sense of his decision in what are meant to be Meaningful Moments that teach us about the characters. It's hard to put into words how annoying all of this is. Gary, the cynical survivor of male breast cancer, makes terrible jokes to mask his anger and fear. ("If any of you have 'delivering horrific news' on your bucket list, take it off," he tells them about informing Jon's wife about his death. "It's not as fun as you think.") I'm actually going to stop now, because I could make a post with the headline "Here Are All The Irritating Things The Gary Character Says In This Pilot."
The characters on A Million Little Things emote, they confess things to one another, and they frequently repeat Jon's clichéd catchphrases — "everything happens for a reason," and yes, the title itself. It's all constructed to pull tears from your eyes by force, and even I, a whore for crying, refused to comply. That's how unearned these emotional set pieces are. Friends, this show drove me bonkers. —K.A.
Give it a chance: Last Man Standing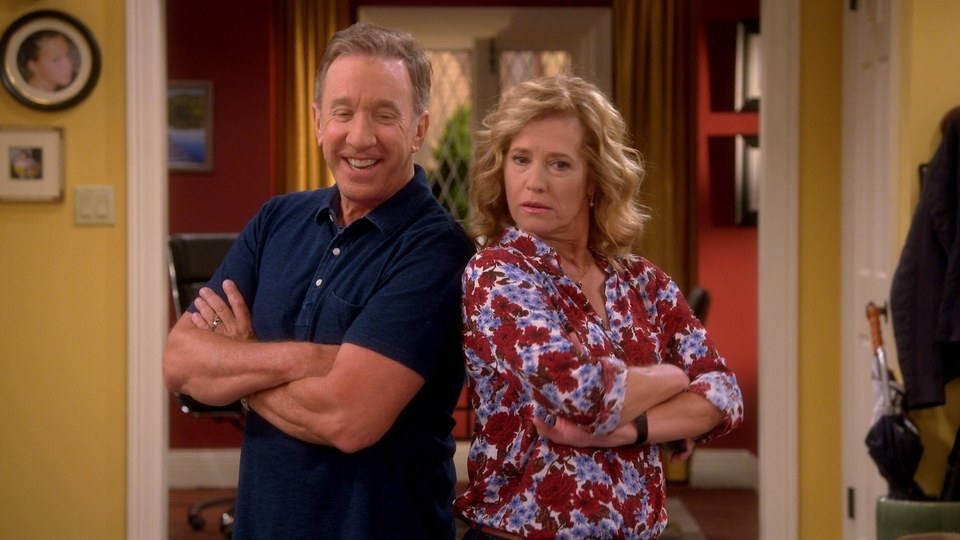 Fox, Fridays at 8 p.m. (Starts Sept. 28)
When ABC canceled Last Man Standing in May 2017, its star, Tim Allen, cried foul. He claimed it was because he is a Republican (as was his character, Mike Baxter), and not because a show heading into its seventh season becomes very expensive — particularly when the company that airs it (ABC) isn't the company that produces it (20th Century Fox). But in the wake of Roseanne-mania in the spring, it made all the sense in the world that Fox would revive Last Man Standing. Why not bring back a popular show that might appeal to Trump voters?
Allen & co. acknowledge the cancellation and revival in the season premiere's cold open. In a veiled conversation about Kyle's (Christoph Sanders) favorite show disappearing from their DVR, Mike gets in a dig at their former network ("Maybe they're a bunch of idiots!"), praise for their current network ("Am I wrong, or is it, like, way better on this network?"), and a thank-you to their audience ("The show must have a lot of loyal, kick-ass fans"). To cap off this segment, Allen even looks at the camera directly and roguishly raises his eyebrows.
Though I can't say I watched every episode during its six-season run on ABC, Last Man Standing was always a very dependable sitcom: an old-school network comedy. The revival is pretty intact, with Kevin Abbott coming back as the showrunner and nearly the whole cast returning. The notable exceptions are Robert Forster (Bud, Mike's dad, who is killed off but appears as a ghost in Episode 2) and the actor who played one of the adult daughters, Mandy. (Molly McCook subs in for Molly Ephraim, and there are some jokes about how she looks different, which reminded me again of Roseanne.) Oh, and the kid who played grandson Boyd has been aged up and is now played by Jet Jurgensmeyer, but by now, you're like, Why are you talking about this anymore? I never watched this show!
I did think the season premiere was interesting, because it directly engages with the current divided state of the country, with Mike's snowflake son-in-law Ryan (Jordan Masterson) threatening to move their family to Canada. Mike isn't too worried, though, because he says (and this did make me laugh), "A lot of people say they're moving to Canada — they never move." As with Roseanne, no one mentions Trump's name (or Obama's), but, well — we do know who they mean! In the second episode, Kristin (Amanda Fuller) and Ryan decide to take over Bud's dispensary — also kind of an interesting subject for a sitcom, to be honest.
But you know already whether you're excited (even secretly) for this revival. So I'm here to tell you that if you liked this show, it's the same as it was. If you didn't, or never watched it, just ignore it like you always did. —K.A.
Avoid: The Cool Kids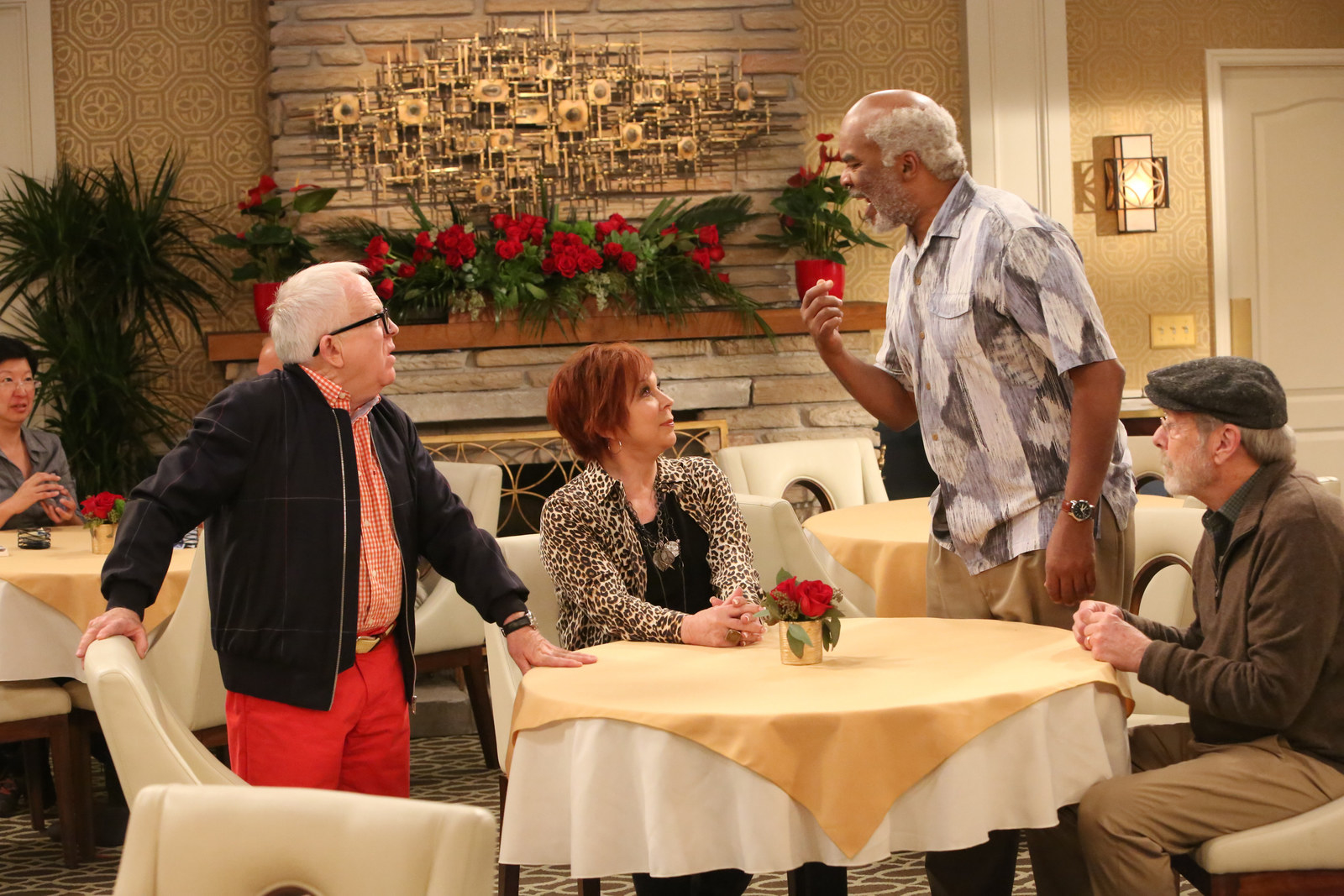 Fox, Fridays at 8:30 p.m. (Starts Sept. 28)
This sitcom is set in a retirement home in which the fourth man in a close group of pals — Hank (David Alan Grier), Charlie (Martin Mull), and Sid (Leslie Jordan) — has just died. I'm sure you're laughing already! Just wait: An uppity new gal, Margaret (Vicki Lawrence), tries to force her way into the clique.
In the pilot, each Cool Kid has a quirk — Hank is dissatisfied all the time; Charlie has done everything and seen it all (a joke that doesn't repeat well once, much less eight times); and Sid is…well, gay and flaps his hands a lot. (Like a less arch and poorer version of his Beverley Leslie character on Will & Grace.)
The hacky Cool Kids is mostly run-of-the-mill bad, with the only surprise being that these actors are decidedly outside of the 18-to-49 demographic. But there was one joke that revealed it might be aspiring for worse. Charlie and Hank pressure Sid to talk to Margaret, and when he tries to get out of it, Hank says: "Only a gay man can hit on a woman these days. If I so much bump into the side of a titty, I could wind up in jail for six years."
Excuse me, sir: Did I just hear you say…titty? In 2018?
Speaking of 2018, I haven't seen such a shitty-looking show in years: The set of The Cool Kids looks like it was made for $6 in 1990. Run screaming from this show. —K.A.
Be excited: God Friended Me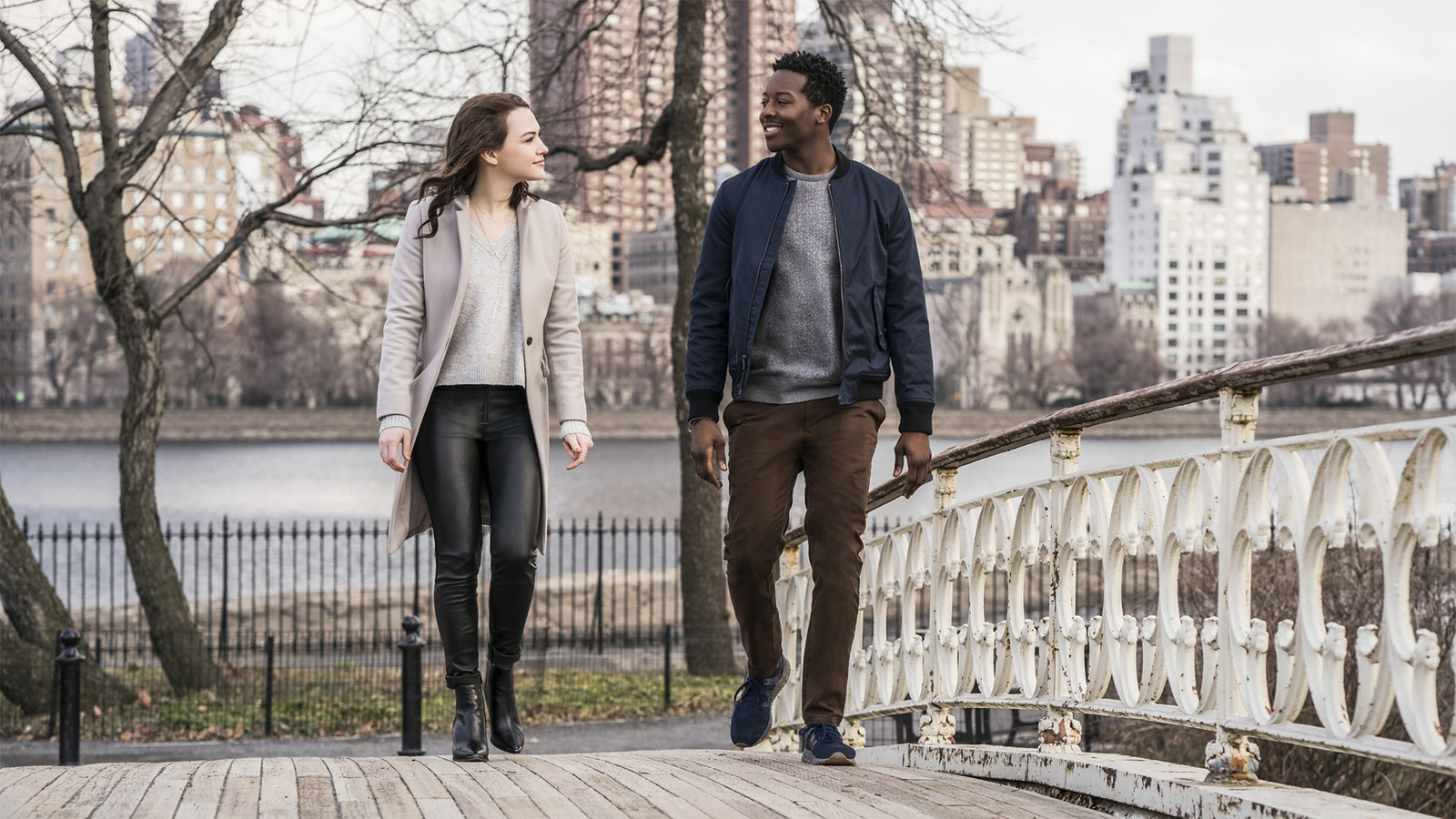 CBS, Sundays at 8:30 p.m. (Starts Sept. 30)
God Friended Me has the kind of ludicrous concept that begs people to respond with confusion: God sends a Facebook friend request to devoted atheist Miles (Brandon Micheal Hall) to challenge his lack of faith and prod him into doing good deeds. It's a premise — and a title — that seems doomed to fail, but here's the thing: God Friended Me...works, wielding a talented cast and a pilot that turned a bonkers premise into something moving. Hall stands out especially; he's a compelling actor whose charm is begging to anchor a TV show, and since The Mayor is no longer, I'm glad he's landed here. He's very good in this pilot, grounding the God-fueled shenanigans and imbuing everything with both a sense of humor and emotional weight. The rest of the cast is supremely charismatic as well, from Suraj Sharma as best friend Rakesh, to Joe Morton as Miles' preacher father, to Violett Beane as Cara, the woman God sends Miles to pursue in the pilot. Yes, the concept is still wild, but think of it as a 2018 Joan of Arcadia: a whimsical door into a series that at its core just wants to spend some time thinking about what it means to be a human helping other humans. I didn't expect it, but God Friended Me can count me among its viewers come fall. —A.B.
Give it a chance: The Neighborhood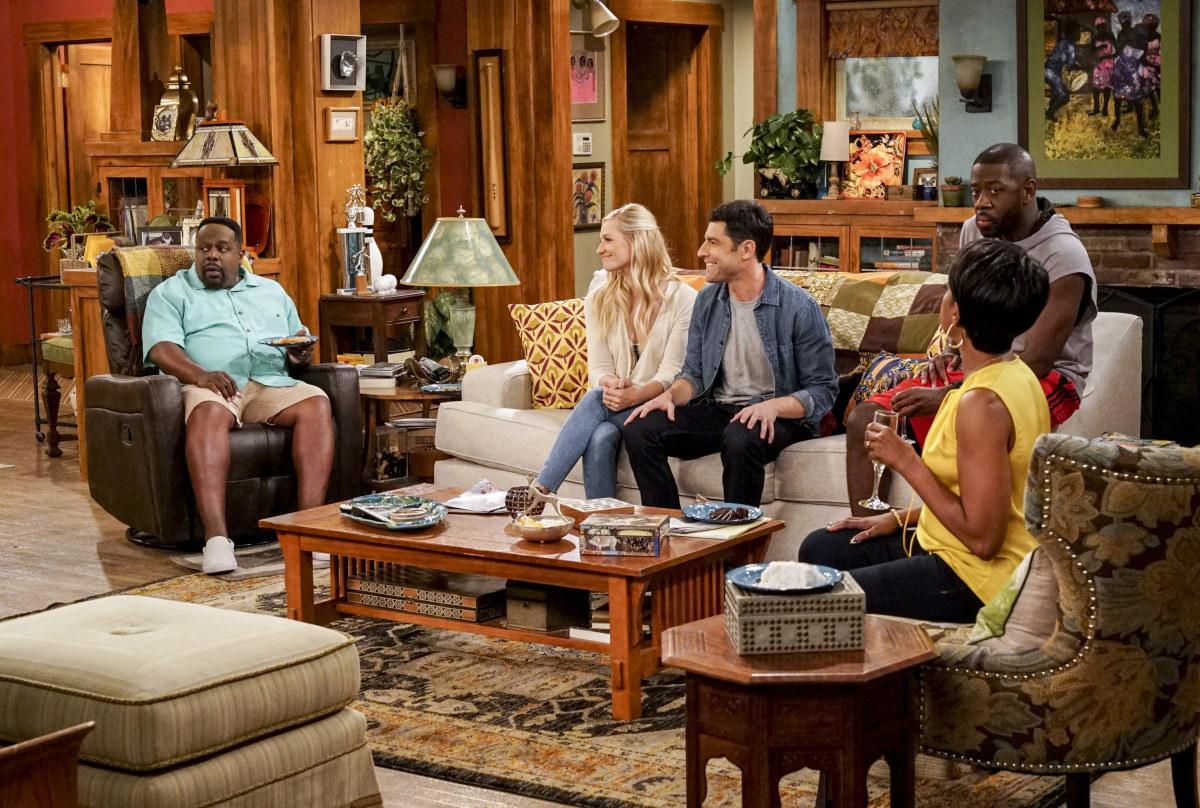 CBS, Mondays at 8 p.m. (Starts Oct. 1)
The Johnsons, a white family — Dave (Max Greenfield), Gemma (Beth Behrs), and Grover (Hank Greenspan) — move to a middle-class black neighborhood to be near Gemma's new job as a principal at a progressive school. The reactions of their black next-door neighbors, the Butlers — parents Calvin (Cedric the Entertainer) and Tina (Tichina Arnold) and two adult sons Malcolm (Sheaun McKinney) and Marty (Marcel Spears) — range from less than enthusiastic (the parents) to amused (the sons). The Neighborhood, which underwent some retooling after it was ordered to series to add seasoned sitcom actors Greenfield (New Girl) and Behrs (2 Broke Girls) is about serious subjects — gentrification and race relations in the Trump era — but the pilot keeps things light as a feather. (Dave sits down to play chess: "I'm white." Malcolm: "Yes, you are!" And so on.) That's fine, I guess? There are some laughs here, and Cedric the Entertainer, Arnold, and McKinney all elevate their material. —K.A.
Avoid: Happy Together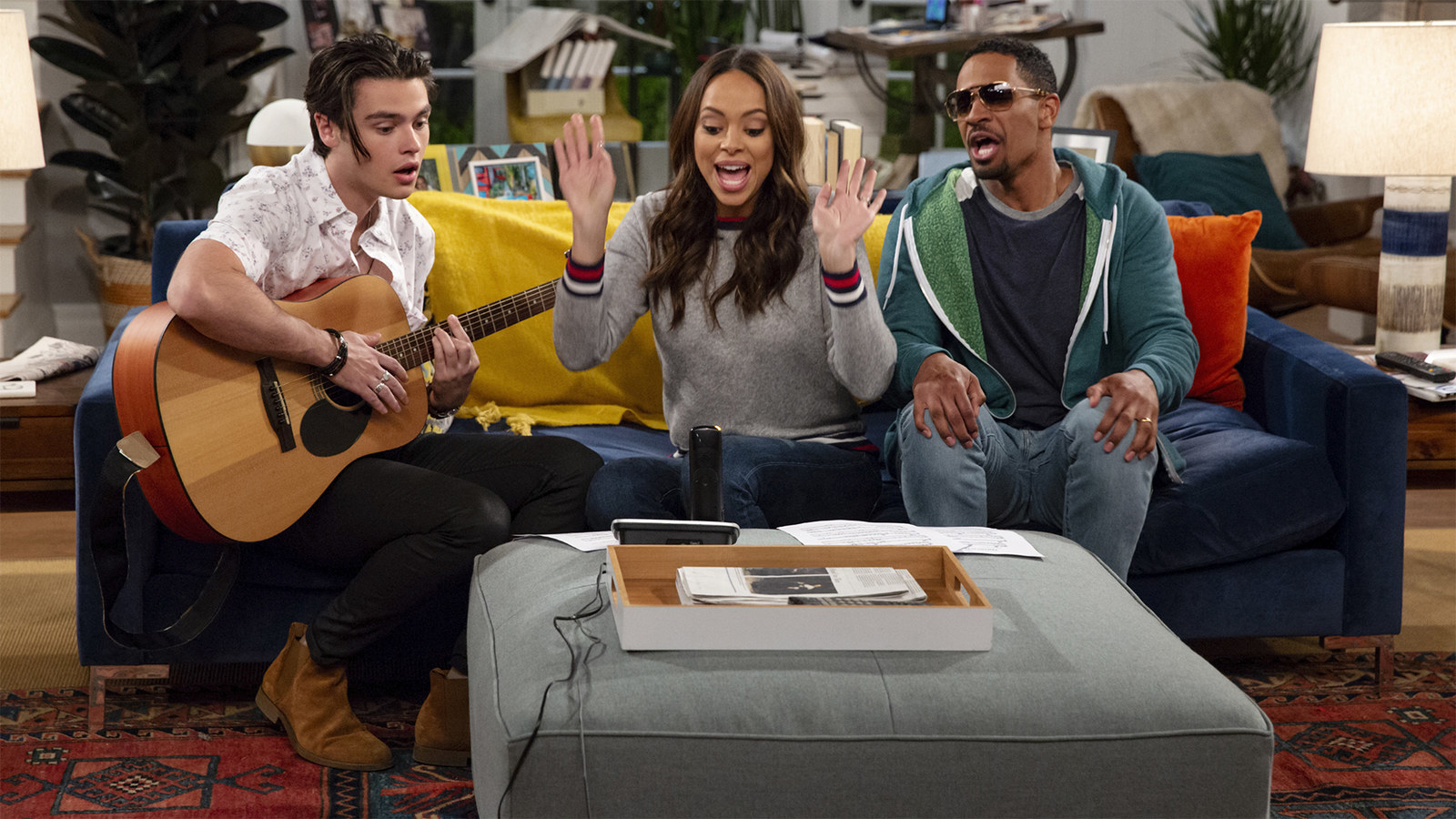 CBS, Mondays at 8:30 p.m. (Starts Oct. 1)
Happy Together initially piqued my interest for one reason: This is a sitcom executive produced by Harry Styles. It's inspired by the time early on in his fame when he lived in with producer Ben Winston and Winston's family. Styles stayed there for almost two years, just living his pop star life in the suburbs, reportedly loving those family vibes. Now, years later, Styles and Winston have decided to turn it into a TV show. Sadly, it didn't hold my interest.
Happy Together introduces us to fictional pop star Cooper (Felix Mallard), who breaks up with his pop star girlfriend and needs a place to hide out from the press. He moves in with a married couple who are just starting to accept that they're in a rut. The best thing this pilot did was in the casting for that couple: Amber Stevens West and the very reliably funny Damon Wayans Jr. at least make this show tolerable, but the material in the first episode doesn't rise up to their talents. It wasn't as awful as it could have been, but it hasn't wowed me yet, and the only time I can see myself actually watching this show is if Harry Styles himself ever drops by. —A.B.
Give it a chance: I Feel Bad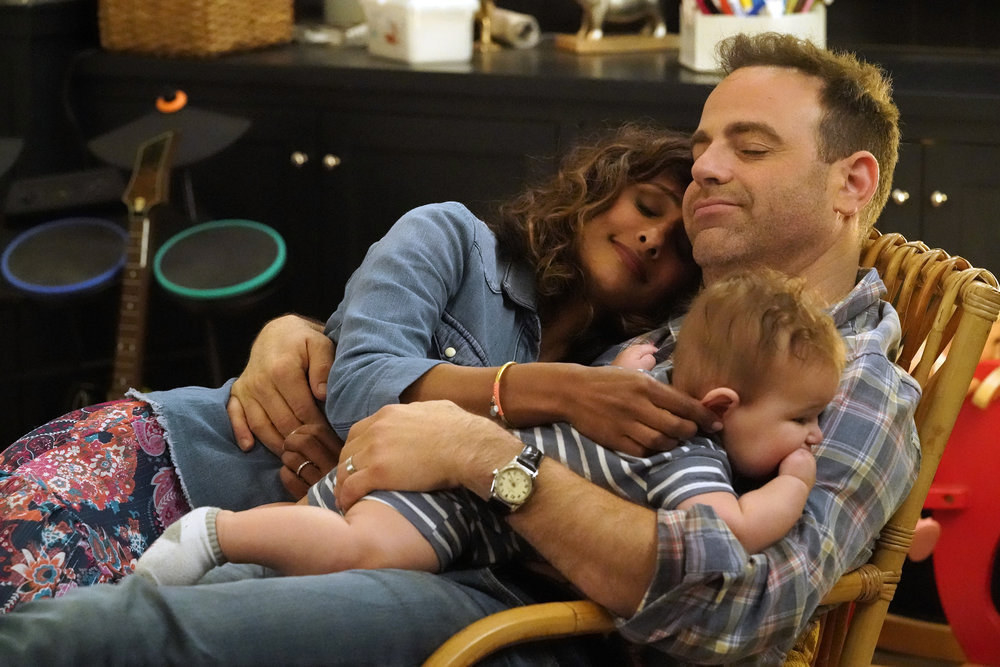 NBC, Thursdays at 9:30 p.m. (Starts Oct. 4)
There are a couple of things you should know about I Feel Bad, which was created by Aseem Batra. One is that it's being executive produced by Amy Poehler — but also by Dave Becky, Louis C.K.'s former manager, who was accused of threatening the careers of Dana Min Goodman and Julia Wolov, two of the women who publicly stated that C.K. masturbated in front of them. Becky apologized for "not listening to and not understanding" the women's accusations against C.K., and for his part in what was "perceived as a threat to cover up sexual misconduct."
I Feel Bad stars Sarayu Blue, though, who is fantastic, and who feels destined to eventually become a household name regardless of what happens with I Feel Bad. Here, she plays a working wife and mother who, as the title indicates, is constantly feeling bad about something in her life. Most of that insecurity comes from the pressures society places on women to have all the answers while looking luminous at all times. In the first episode, she's feeling bad that she might be aging into her mother. Blue is talented, grounded, and funny, but the storyline comes across as the most standard sitcom fare. The main character "feels bad" in all the same ways that are always surrounding women in TV and movies who are trying to "have it all" — she's worried about staying sexy for her husband, being respected in the workplace, and making sure she's raising her kids effectively. All of those are fine materials for a show, but the episode falls flat without a strong point of view to make it stand out.
Pilots are hard, so I wouldn't be all that surprised if this show builds itself into something notable throughout its first season. Blue deserves a show she can really shine in, because she and so many in this cast do have the chops. That I Feel Bad was created by a woman of color and stars one as well means that I will probably revisit it midseason and see where it's landed, especially if Becky moves on from the project. But for now there's not much here that makes me want to stick around. —A.B.
Be excited: Élite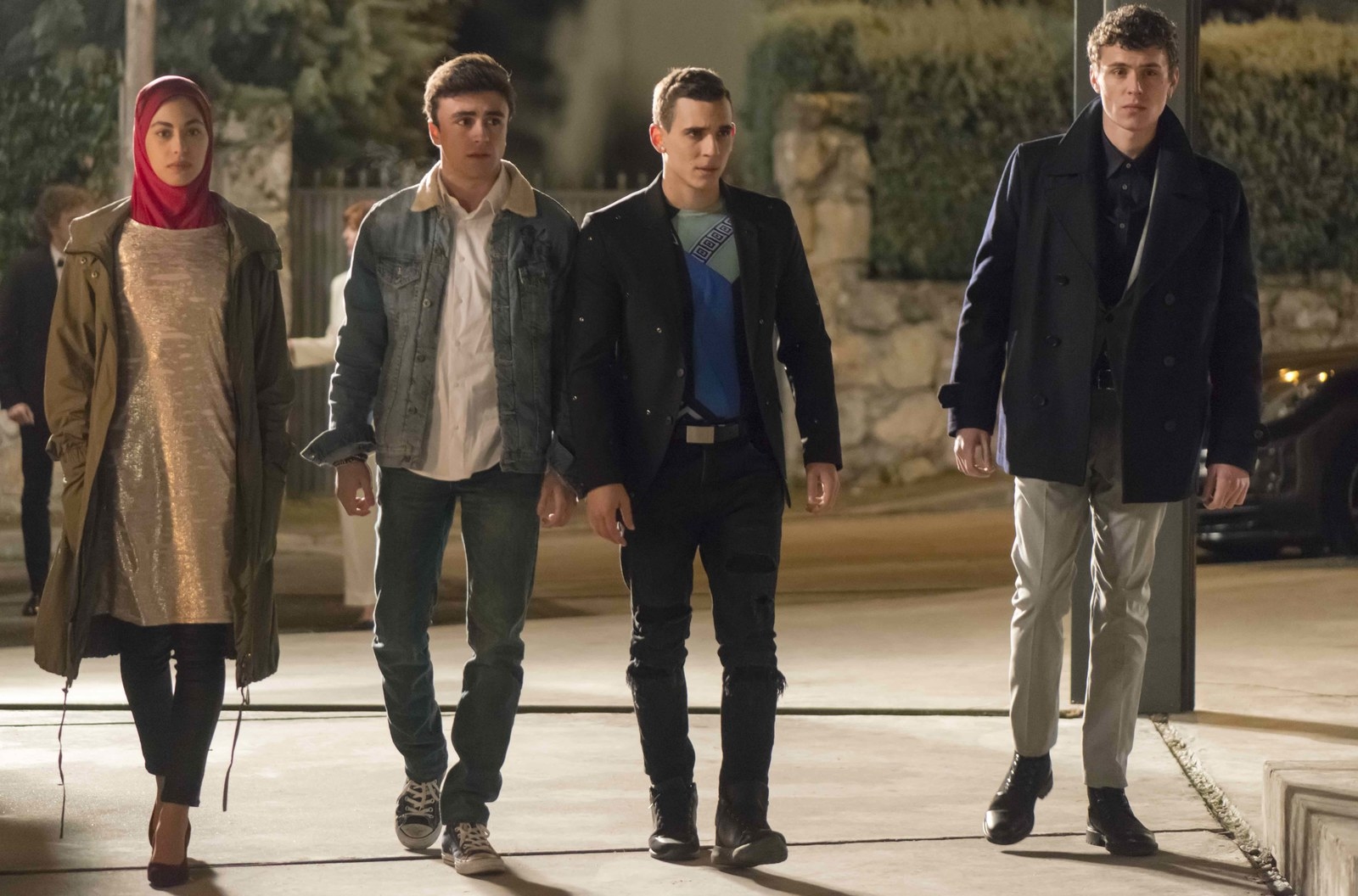 Netflix (Drops Oct. 5)
Netflix is calling this Spanish YA drama Gossip Girl meets Big Little Lies, because it's set in a rich-kid private school where there has been a (dun, dun, DUNNNNN!) murder. The first episode (all I got from Netflix, sadly) even has the same police interrogation framework as Big Little Lies, which I confess (pun intended!) to loving.
Élite follows three underprivileged students who've been given scholarships to an exclusive prep school, Las Encinas, after their school collapsed, forcing it to close. Samuel (Itzan Escamilla) is earnest, and intimidated by his surroundings; Christian (Miguel Herrán) is aggressively social and wants to fit in and move up; and Nadia (Mina El Hammani) is an ambitious student who is bullied for being Muslim (she is called a terrorist several times, and is ordered by the school not to wear her hijab). The three of them stick together as they battle the popular students of Las Encinas, some of whom have it out for them for no other reason than that they are all on a teen soap opera! Everyone is obviously very good-looking, and many of them have secrets, which we know will turn (dun, dun, DUNNNNN!) deadly. We find out who the victim is at the end of Episode 1 (of 8). I'm not sure I would be so into this if the show were American, to be honest, since some of its conventions are so well-worn. But the international novelty of Élite has me yelling for more of this trashy fun. —K.A.

Be excited: All American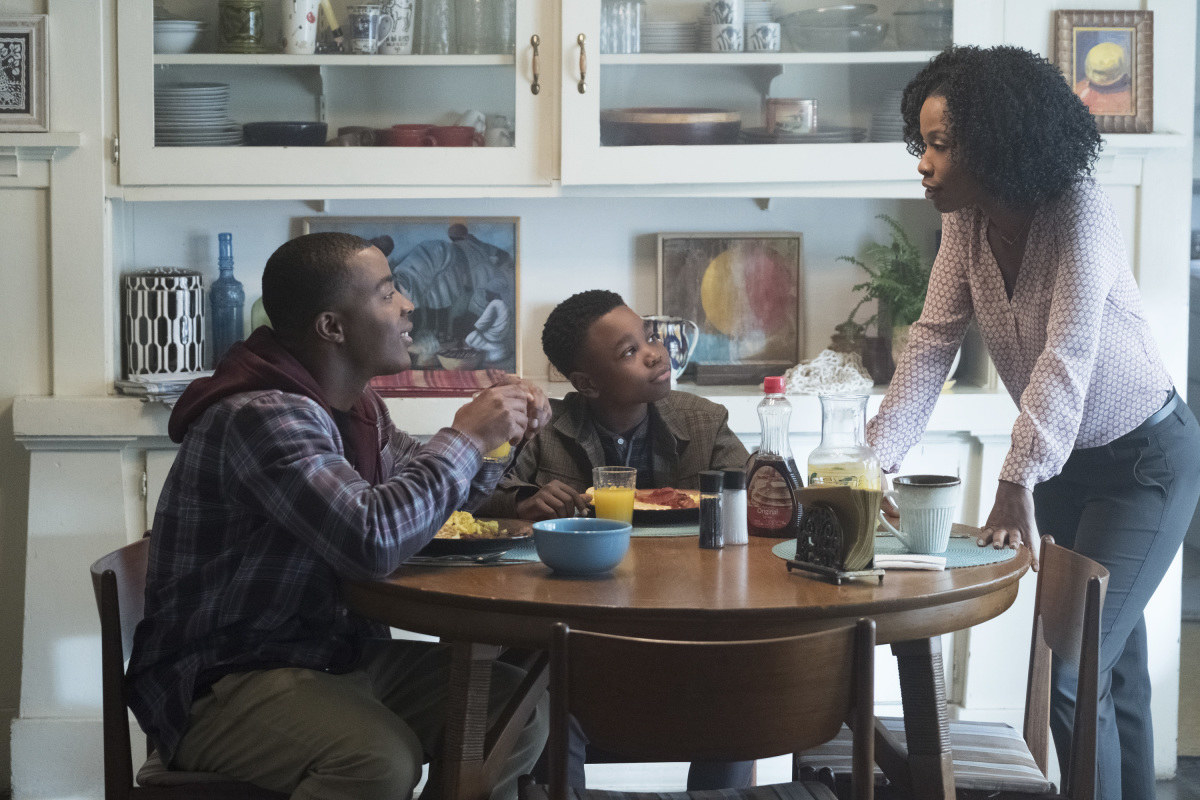 The CW, Wednesdays at 9 p.m. (Starts Oct. 10)
In All American, Spencer (Daniel Ezra), a talented high school football player from the Crenshaw neighborhood of South Los Angeles, is recruited by Coach Billy Baker (Taye Diggs) of affluent Beverly High in Beverly Hills. Billy wants to help Spencer while he's helping himself — the school's boosters are agitating for a winning team, and his job is in jeopardy. There are some much-used tropes in this pilot, which kicks off the story based on the high school life of former NFL player (is that a spoiler?) Spencer Paysinger. There's a little O.C. here, a little Friday Night Lights there — but those aren't bad things when you're taking from the best.
I also saw things that are rarer, like Spencer's best friend in Crenshaw being a lesbian named Coop (Bre-Z, who played Freda on Empire), and Beverly's most popular girl, Leila (Greta Onieogou), being someone rumored to have smoked pot with Malia Obama. It's the details in All American that made it highly watchable, and yes, I cried when Grace (Karimah Westbrook), Spencer's mother, who sometimes can't pay her bills, convinced him to go to Beverly High to make a better life for himself. All American promises insightful observations about race and class, and I look forward to seeing where it goes after it's done being all pilot-y. —K.A.
Be excited: Charmed
The CW, Sundays at 9 p.m. (Starts Oct. 14)
The CW's new Charmed is fighting an uphill battle, simply by virtue of being the reboot of a beloved show — and especially because it's a reimagining that, as of yet, doesn't include any of the cast or crew of the original. But while I was a massive fan of Charmed when it was first airing in the 2000s, I'm already a fan of this new one. That's in part because the geniuses behind Jane the Virgin are bringing it to us, but it's also because the show's pilot episode shows so much heart that I can't help seeing the series' promise. Charmed follows three sisters — Macy (Madeleine Mantock), Mel (Melonie Diaz), and Maggie (Sarah Jeffery) — as they find out that they're witches. The series also partly takes place on a college campus, and weaves in elements of the #MeToo movement in some really interesting ways.
Even in its original run, Charmed was the type of show that takes a little bit of time to find its footing and really dig into its story. I have no doubt that will be true of this reboot — which is why I think that if witches, complex women, and references to Roxane Gay are your thing, you should definitely give this show a try. —A.B.
Give it a chance: The Kids Are Alright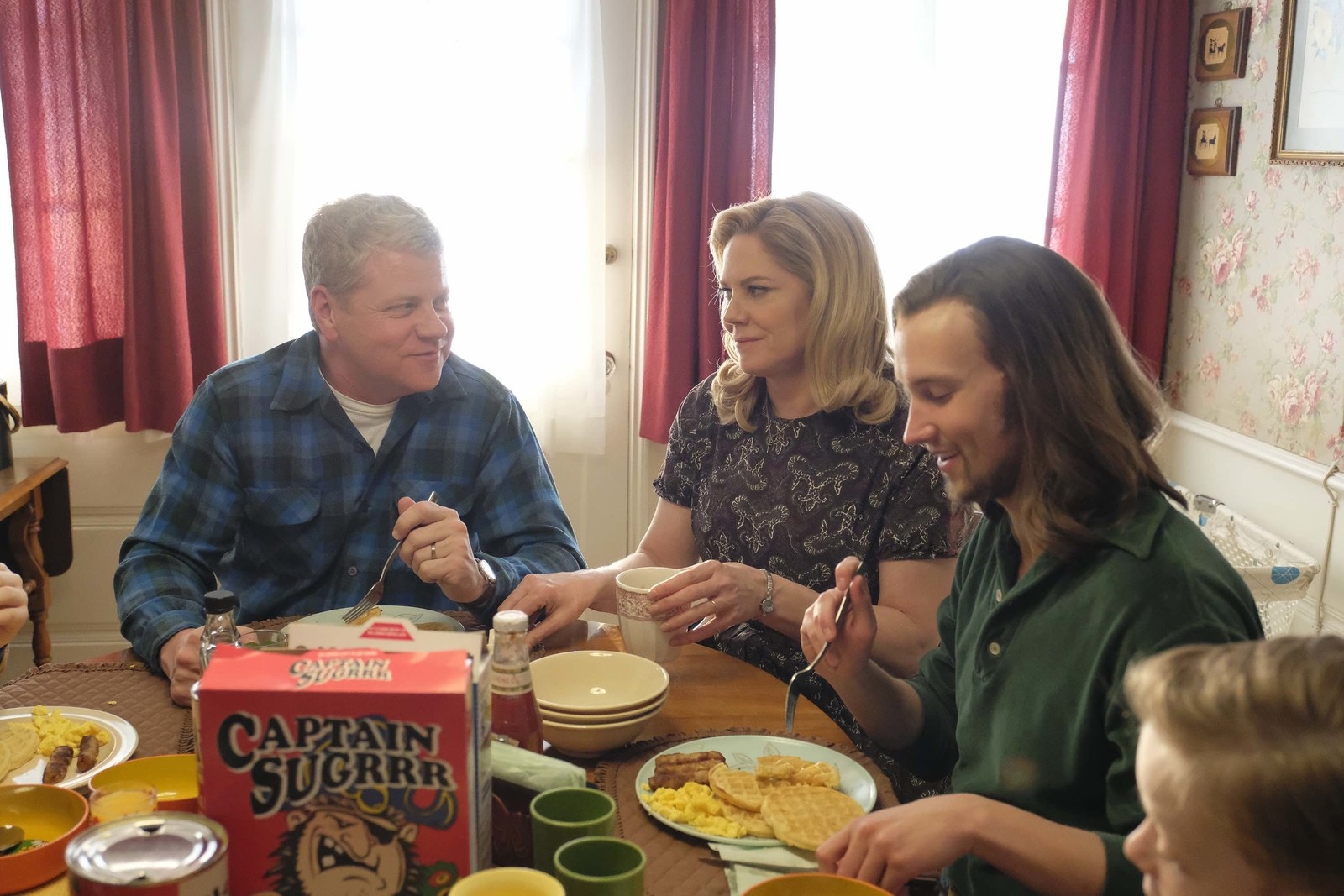 ABC, Tuesdays at 8:30 p.m. (Starts Oct. 16)
On The Kids Are Alright, Timmy (Jack Gore) — one of eight boys in an LA-adjacent, Irish Catholic family — turns 12 in the summer of 1972. His dad, Mike (Michael Cudlitz, in a comedy for once), works as a defense contractor, and his mom, Peggy (Mary McCormack), stays at home. With eight kids, The Kids Are Alright has a lot to attend to in the pilot, and each kid has a quirk. Timmy's is that he wants to be a musical theater star, which Peggy initially tries to thwart, telling him, "We do not have the wherewithal in this family for any of you kids to be special!" Spoiler: She comes around. (McCormack is terrific on this show, and steals every scene.)
The first episode's other main subplot is that college-aged Lawrence (Sam Straley) wants to drop out of divinity school, which leads to a surprisingly real conversation between father and son: surprising for a pilot, and maybe surprising any time! Despite being based on creator Tim Doyle's own life, The Kids Are Alright is a pretty direct Wonder Years rip-off, with a little MAGA-inflected nostalgia in it: After all, there's a reason this show was scheduled to air behind Roseanne before Roseanne Barr imploded. (It will now follow The Conners.) But other than a ridiculous #fakenews joke ("You know what I call Watergate?" Mike says at the kitchen table. "That's phony news."), The Kids Are Alright seems to be trying to heal, not to harm. What is unconscionable to me is the misspelling "alright," which is not a real word. Make grammar great again, she shouted into the pitiless abyss! —K.A.
Give it a chance: The Rookie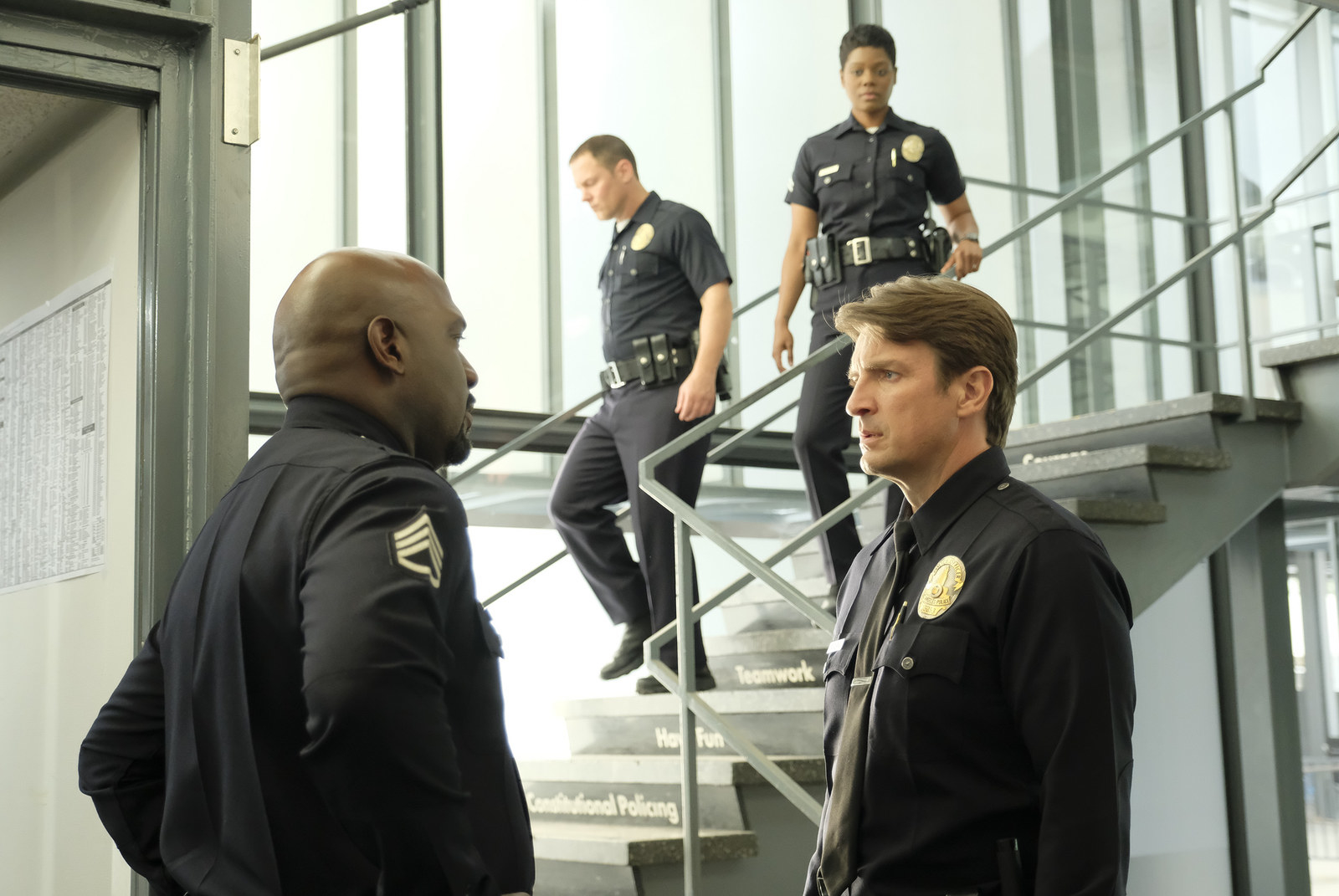 ABC, Tuesdays at 10 p.m. (Starts Oct. 16)
Starring Nathan Fillion as Nathan Fillion! I mean, he's playing John Nolan, a recently divorced man from Pennsylvania who joins the LAPD as a rookie — but you know how it is with Nathan Fillion: The most acting he's doing is pretending he's only 40. (He is 47.)
Why this write-up is so mean about Nathan Fillion, I do not know. I like him and his acting, and The Rookie is a good, if so far overly earnest, vehicle for him. This show is as predictable as it gets, with Nolan having to prove himself to his training officer (Afton Williamson) and the watch commander (Richard T. Jones), who think Nolan's mere existence on the police force might be endangering the team as he huffs and puffs along. The rest of the cast are nearly all characters of color, which might end up making the show more interesting than it appears on its face, and... OH MY GOD, I just googled Melissa O'Neil, who plays Nolan's love interest, Lucy Chen, and she won Canadian Idol in 2005! Here she is singing "Alone"! OK, I'm watching this show, case closed. —K.A.
Give it a chance: Wanderlust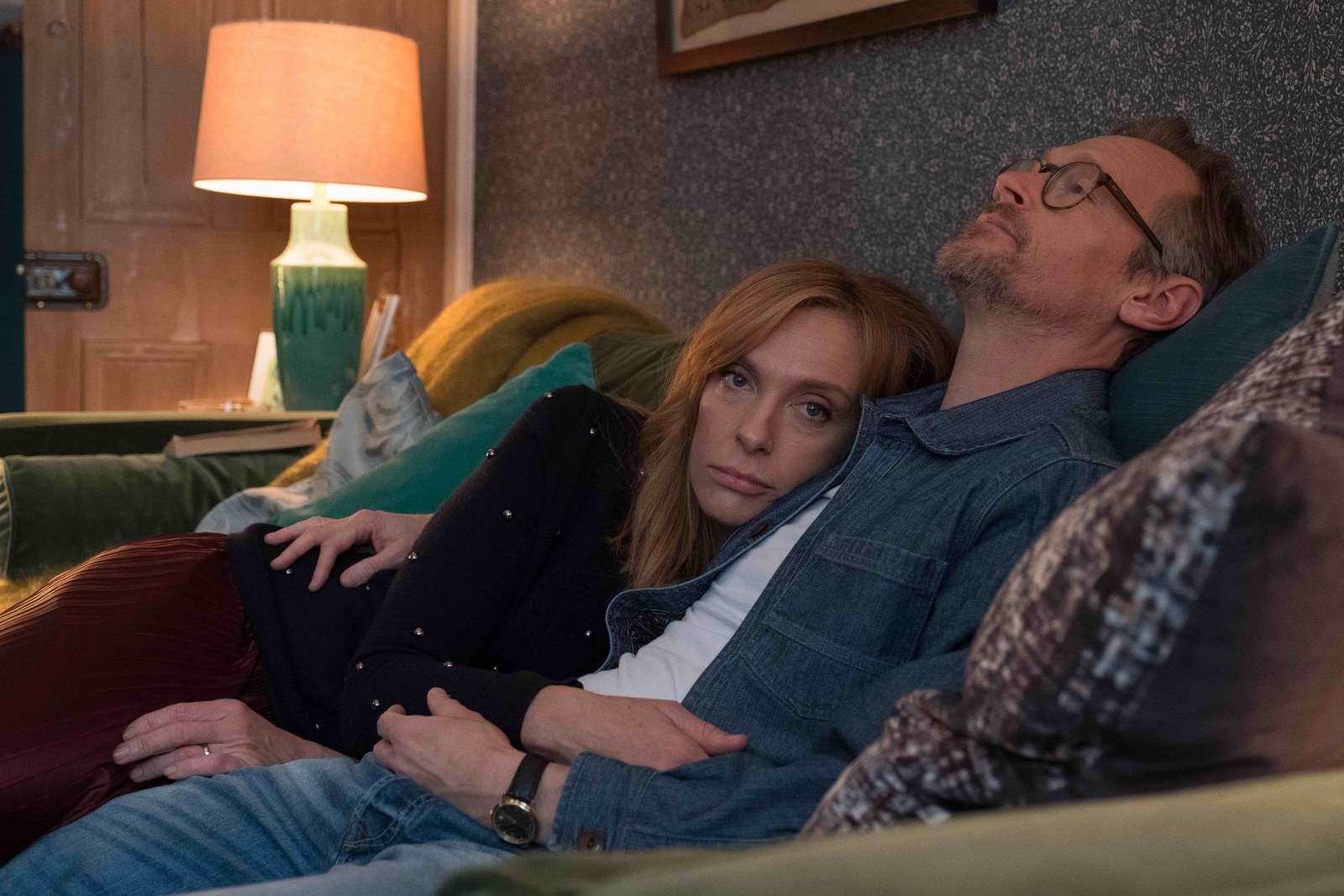 Netflix (Drops Oct. 19)
In this six-episode coproduction with BBC One, Toni Collette plays Joy, a married therapist who had a debilitating biking accident from which she's had a long recovery, all before the events of the show begin. (We do see her being hit by a car in several flashbacks.) She is married to Alan (Steven Mackintosh), and their attempt to have sex for the first time since the accident causes them both to realize that something is wrong. By the end of the first episode, they have decided to try having an open relationship, and Wanderlust follows the fun and complications of their new arrangement, as well as its effects on the people around them (their three children, for instance).
Wanderlust was written by the playwright Nick Payne (he wrote Constellations, which was on Broadway in 2015), and its tone benefits from a single voice: The show certainly has funny moments, but it strives for realism most of the time. Collette, despite her movie stardom, can still play ordinary people, and as always, she's very good. So is Mackintosh, who is in nice-guy mode here (in stark contrast to playing the murderous Reed in Season 1 of Luther). The supporting cast and their subplots are woven in expertly — my favorite are the struggles of Tom (Joe Hurst), Joy and Alan's high school–aged son, whose efforts to find a girlfriend are enjoyably awkward. Netflix provided four episodes for review, and I watched them eagerly, despite their bloated length (so few shows need episodes longer than 45 minutes, and these were all nearly an hour). Without spoiling anything, the idyll of Alan and Joy's arrangement faces its first big bump at the end of Episode 4, and I do want to see what happens.
(Bonus for Game of Thrones fanatics: Paul Kaye appears as Lawrence, one of Joy's ex-boyfriends, whom Alan deems off-limits to Joy. So if you want to see Thoros of Myr as a potential romantic lead, Wanderlust is the show for you.) —K.A.
Be excited: Chilling Adventures of Sabrina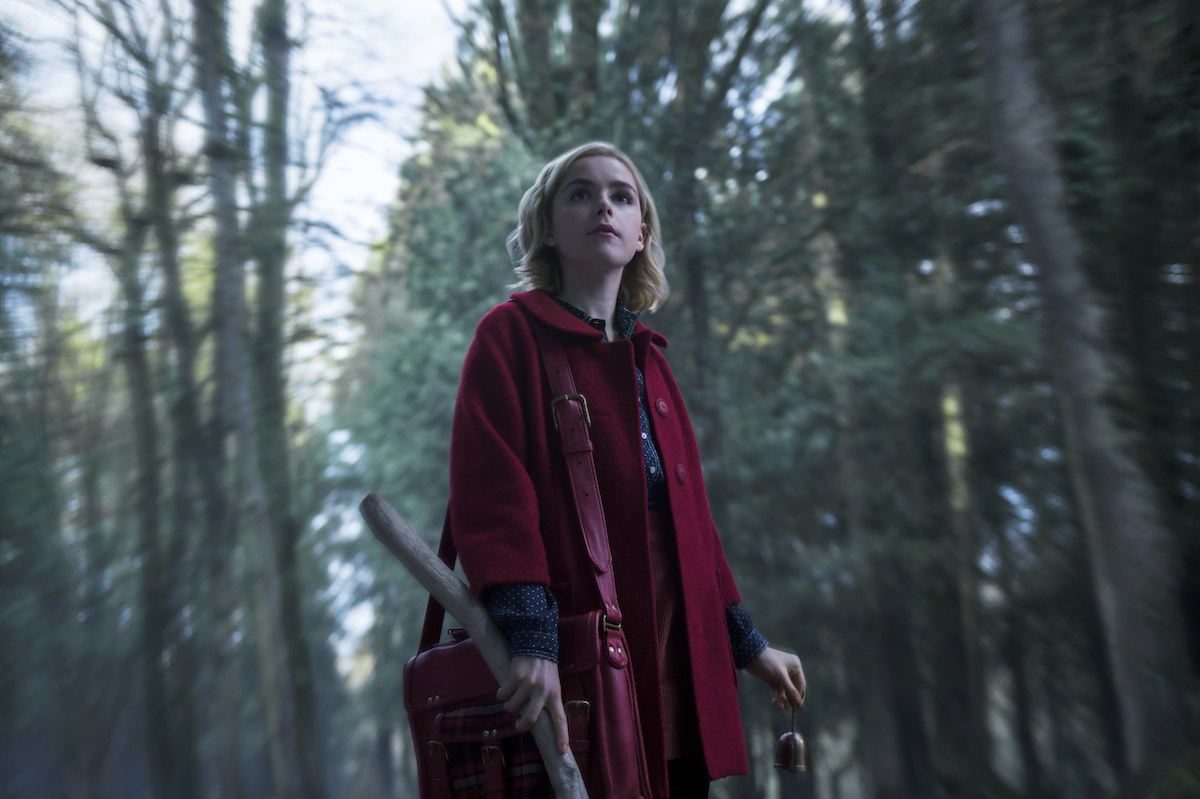 Netflix (Drops Oct. 26)
The first episode of Chilling Adventures of Sabrina picks up with the title character, Sabrina (Kiernan Shipka), preparing for her 16th birthday, and more specifically her "dark baptism." Half-witch and half-mortal, she's been raised going to mortal public school, with friends and a boyfriend (Ross Lynch) who love her. But once the dark baptism is performed, Sabrina will be considered a full witch and expected to leave her mortal life and everyone in it behind.
Netflix released five episodes; I watched only the first, but it sold me on the vibe this new Sabrina seems to be going for. This show is notably dark, but not gritty. Instead, à la The Addams Family, it's creepy, kooky, mysterious, and altogether spooky. Like its CW sister show Riverdale, Chilling Adventures of Sabrina is all about aesthetic and mood in a way that plays with elements of goth and camp in equal measure. And with its supernatural side out in the open, this show is bound to pull some twisted shit. I'm already excited to spend a weekend binging it. —A.B.
Be excited: Homecoming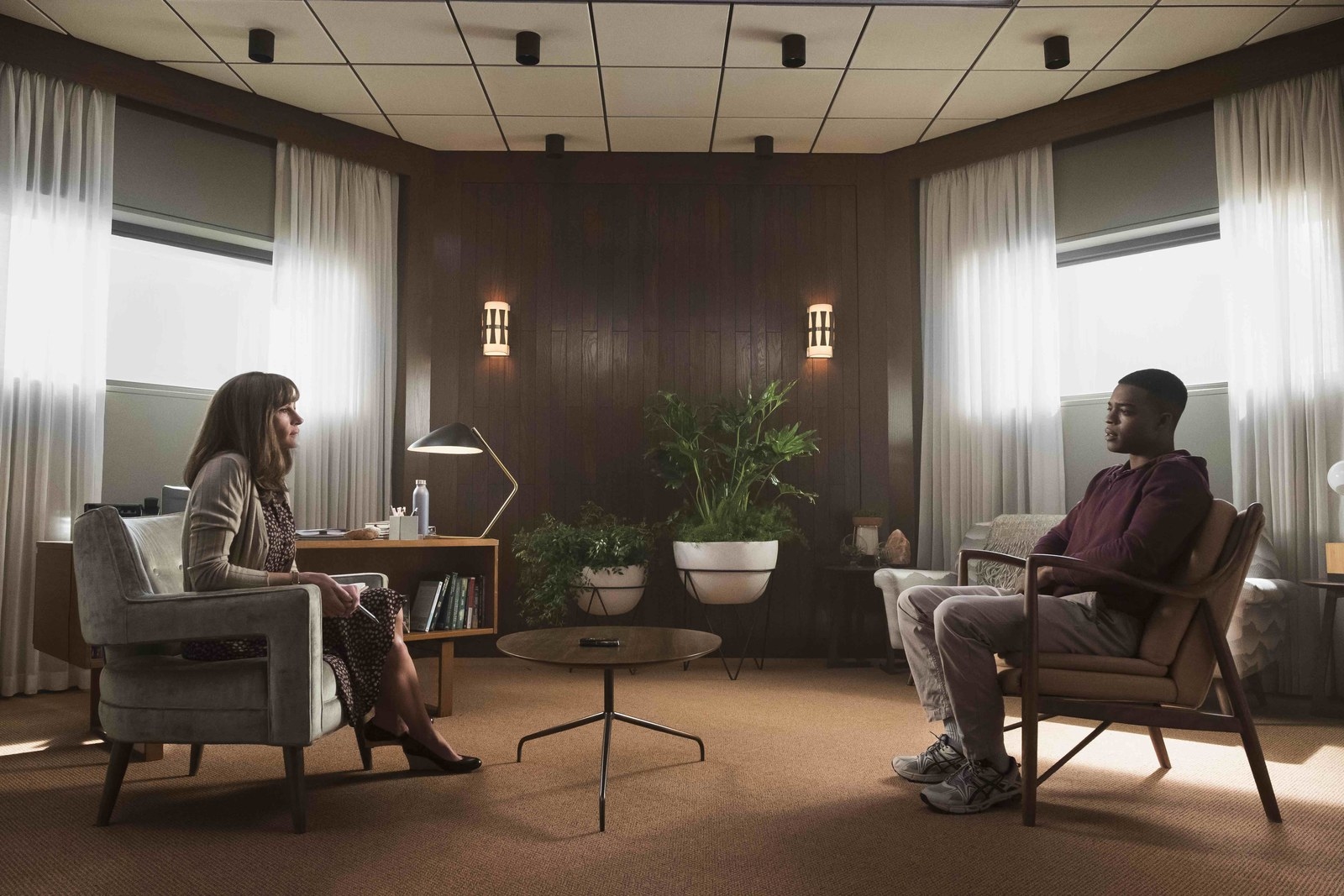 Amazon Prime (Drops Nov. 2)
Unless I'm forgetting something, the first podcast-to-television series was ABC's truly unfortunate Alex, Inc. in the spring, which adapted Season 1 of StartUp. That terrific podcast was about Alex Blumberg's real-life attempts to start an ambitious podcasting company, which eventually became Gimlet Media. It was not good at all! Zach Braff played Alex, and it was all wrong! I am mentioning Alex, Inc. — which really should be forgotten ASAP — because Homecoming (the first four episodes, anyway) is fantastic, and that is also a (fictional) Gimlet podcast. So all is forgiven, Gimlet guys!
Homecoming was created by Eli Horowitz and Micah Bloomberg, who wrote the podcast as well. All 10 episodes of the show are directed by Mr. Robot creator Sam Esmail, and boy, does he direct the shit out of it. There's a lot of camera trickery (it's very inspired by Alfred Hitchcock, with some Twilight Zone thrown in, too), and the soundtrack is loud and wild, all to destabilize the viewer — but with a wink. Oh, and I've buried the lede: Julia Roberts is the star, in her first TV series.
Roberts plays Heidi, a caseworker at the mysterious Homecoming facility, where soldiers returning from war are given the tools to ease them back into civilian life. At least, that's what they tell the soldiers. Who knows what it really is: Homecoming is a paranoiac thriller, and it could all be a lie.
What we do know is that Heidi's boss, Colin (Bobby Cannavale) calls her all the time, distractedly barking orders at her about the "data" they need. We also know that one of Heidi's patients, Walter Cruz (Stephan James), files a complaint about the Homecoming program four years in the future, which causes Thomas Carrasco (Shea Whigham), an agent from the Department of Defense, to look into what it was, and what happened.
Homecoming operates in two timelines, with Esmail approaching the future one with wit: The screen literally narrows, signifying, perhaps, how constricted Heidi's life has become, and the gaps in her memory. She is now a server at a seaside diner — and if you don't think of Roberts in Mystic Pizza during these scenes, we have nothing in common — and doesn't remember a damn thing about her life at Homecoming. Which disturbs her, of course, and she seeks to learn the truth (as Carrasco is doing the same). It's a fun, fun mystery, and I love a half-hour drama so much! It's the best trend.
Homecoming premiered earlier this month at the Toronto International Film Festival, and to watch four episodes in a row in a movie theater was to experience joy. James is winning, and gives Walter enough of an edge to show that something striking is going to happen with him; Cannavale is hilarious as the always panicked Colin; Whigham's Carrasco is both a robotic bureaucrat and a diligent detective who can't get Homecoming out of his head; and Roberts...is Roberts. She's putting in a lot more effort here than she has in some of her recent movies (yes, you, Money Monster!), and other than having a terrible wig (why would they do it!), she commands every scene with her unearthly ability to dominate. (In this case, quietly: Heidi is sort of mousy.) The world may be shit, but Homecoming is on its way, so that's good. —K.A.
Give it a chance: The Kominsky Method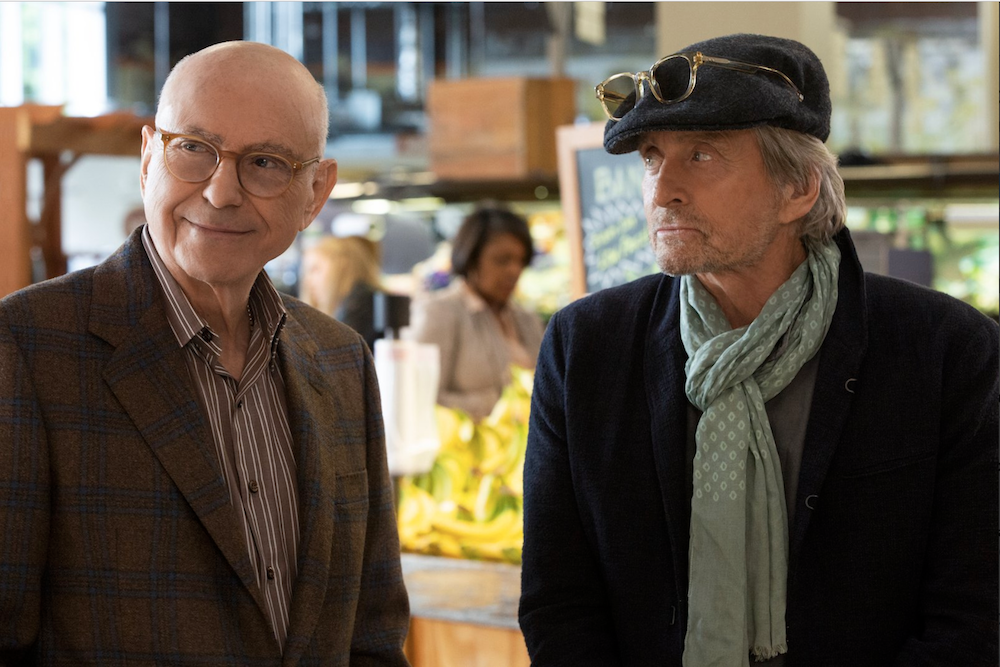 Netflix (Drops Nov. 16)
In The Kominsky Method, Michael Douglas plays renowned acting coach Sandy Kominsky. His best friend is his agent, Norman (Alan Arkin), whose wife Eileen (Susan Sullivan) is dying. Of the eight episodes Netflix released to press, I watched only the first one, but The Kominsky Method quickly establishes itself as a solid, low-key show about an older man who's lived a notable Hollywood life full of sex and proximity to famous people and is trying to figure out what to do with the rest of his time on Earth. In the first episode, he starts dating Lisa (Nancy Travis), one of the students in his acting class, with the characters addressing the ethical conflicts of teacher-student fraternization. What the budding flirtation brings out in Sandy hints at more tenderness to come — as does his friendship with Norman, and with Norman's ailing wife. The Kominsky Method was created by Chuck Lorre, the king of network multicam sitcoms such as Two and a Half Men, Mom, The Big Bang Theory, and Dharma & Greg. I didn't exactly expect a contemplative character dramedy from him, but hey — we got one! And I'm not against it, even though I wasn't entirely gripped by it, either. Then again, slow-moving character studies of middle-aged and elderly white men aren't my bag most of the time. Maybe they're yours, though, especially if you're looking for a show that's promising to grow more and more compelling as you sit with the characters over time. —A.B.
Be excited: Escape at Dannemora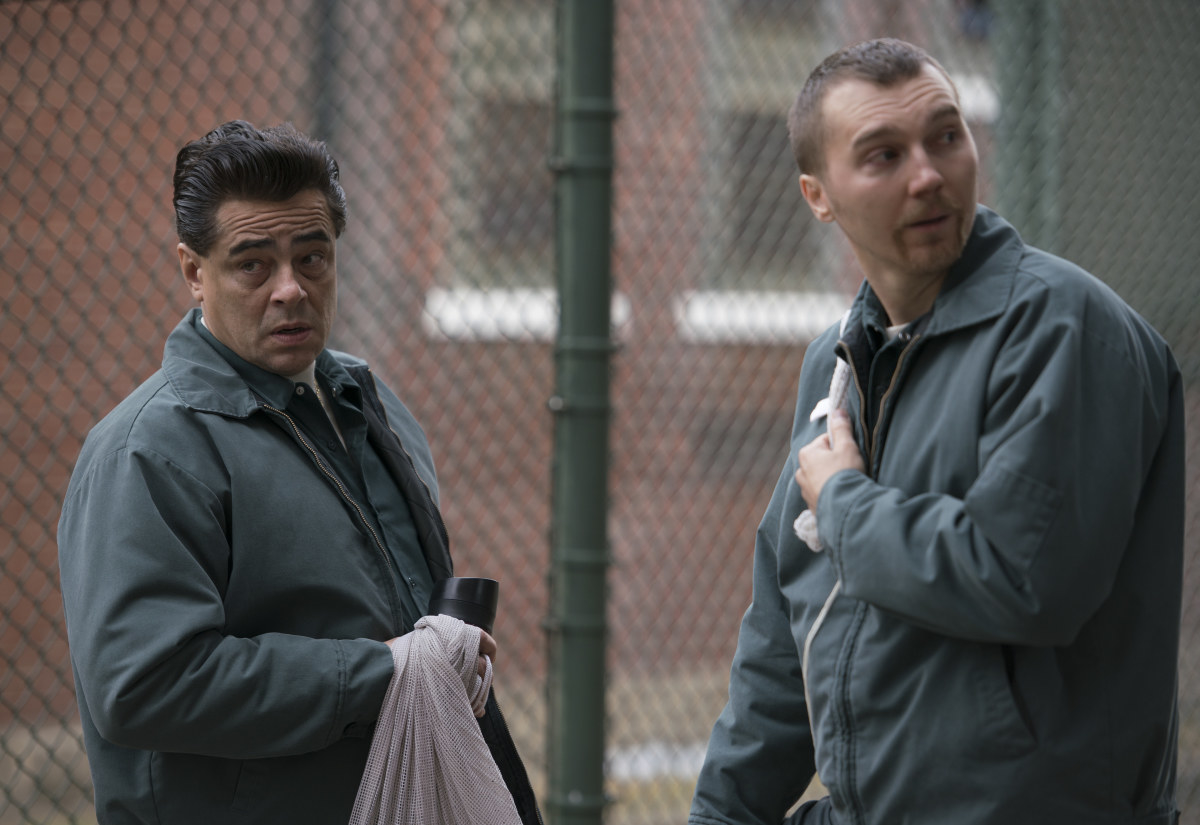 Showtime, Sundays at 10 p.m. (Starts Nov. 18)
In June 2015, two prisoners — Richard Matt and David Sweat — escaped from the Clinton Correctional Facility in upstate New York. It took a few weeks to find them, during which some unusual details came out about their escape, most notably that they had been helped by a woman who worked at the prison named Joyce Mitchell. She'd had sexual relationships with both men. I won't say what happened to Matt and Sweat in the end, because if you don't know, that will make for better viewing. (There was one episode of Escape at Dannemora to watch, and I wished there had been more.)
This eight-hour miniseries is written by Brett Johnson and Michael Tolkin, and directed entirely by Ben Stiller. It's an A-list production: Benicio del Toro plays Matt, Paul Dano plays Sweat, and Patricia Arquette plays Joyce (who prefers to be called Tilly). The acting is superlative, with del Toro exuding a quiet power over everyone in the prison, including the guards (he's less weird here than he often is, and is both quietly menacing and charming). Dano is boyish and lost, and he and Tilly have a disturbing sexual dynamic that makes him less bored and diverts her from her dreary life with her prison guard husband. The town of Dannemora is freezing and miserable, and Tilly seeks pleasure anywhere she can find it, including in pop music. "It's not crap!" she yells at her husband as they bicker over the radio on their way home from work. "It's Nick Jonas and I like it."
Arquette should win an Emmy for this role. She fully inhabits Tilly, with that flattened upstate New York accent that sounds Midwestern — but also almost Swedish. With Boyhood, Arquette won an Oscar for her portrayal of Olivia, a struggling working-class woman. Yet if Olivia was upwardly mobile, Arquette's Tilly appears to be as trapped as the men whose sewing work she oversees at Clinton Correctional. Tilly can be won over by the smallest gesture, like Sweat making her a tiny pair of pants as a gift. She yearns to break free, and I can't wait to watch more of her failed attempts as she aids Matt and Sweat in their successful one. —K.A.
NOTE: Please read, especially if you're heading to the comments section to complain that something is missing!
We wrote only about shows we could screen at least one episode of. The Conners, Murphy Brown, Legacies, Dirty John, The Romanoffs, Maniac, Camping, Mr Inbetween, and My Brilliant Friend were a few of the fall series that didn't have screeners available in time for consideration. We wrote only about scripted TV, in order to have some sort of sane cutoff. There are some Netflix shows we would have included —The Good Cop and The Haunting of Hill House — but they were under embargo. We wrote only about new shows, not returning ones. And there were some things we had to skip, given the volume, because we simply ran out of time. Complain away about anything else!