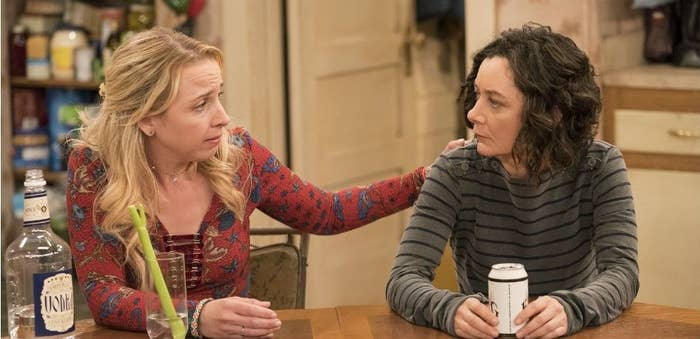 When ABC pulled the plug on Roseanne after Roseanne Barr's racist tweet about Valerie Jarrett, the network gained credibility with some viewers, lost it with others, and said goodbye to a significant amount of ad revenue for next season — perhaps more than $100 million.
The cancellation decision by ABC entertainment president Channing Dungey also left a big hole in the network's Tuesday night. That hole has now been filled with The Conners, which will premiere in the fall on Tuesdays at 8 p.m. The 10-episode spinoff will feature every lead actor from Roseanne except Barr. Yes, Darlene (Sara Gilbert), Dan (John Goodman), Jackie (Laurie Metcalf), Becky (Lecy Goranson), and D.J. (Michael Fishman) will live their lives after, according to the logline, "a sudden turn of events" rocks their family.
Let's say it now: Roseanne is most certainly going to die. In the season finale, she was getting long-awaited knee surgery — tragedy seems likely to strike.
As soon as Roseanne was canceled, a plan was hatched to create a spinoff. Gilbert, who masterminded the original revival of the show, and who was an executive producer on the most recent season; showrunner Bruce Helford; and Tom Werner of Carsey-Werner (the production company behind Roseanne), got together the week of the axing to brainstorm ideas. And indeed, Werner, Gilbert, and Helford are executive producers of The Conners.
The trickiest part was figuring out how to pull off a new show without Barr's involvement, even if only to pay her for the intellectual property of her creation: that she not profit from a new show was a sticking point for ABC. According to the network's press release, "Roseanne Barr will have no financial or creative involvement in the new series."
Through Werner's representative, he and Barr released a joint statement, saying they have "reached an agreement that will allow Werner Entertainment to produce a spinoff of the Roseanne series for ABC without Barr's further creative or financial participation."
"I regret the circumstances that have caused me to be removed from Roseanne," Barr said. "I agreed to the settlement in order that 200 jobs of beloved cast and crew could be saved, and I wish the best for everyone involved."
Werner added: "We are grateful to have reached this agreement to keep our team working as we continue to explore stories of the Conner family."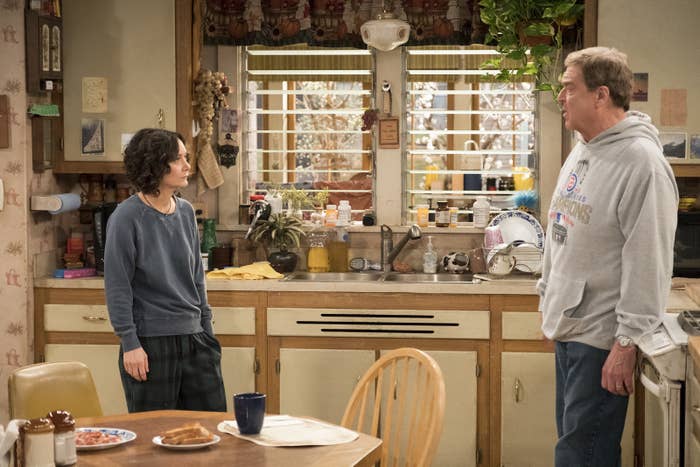 Once Roseanne was canceled, it was particularly urgent for ABC to settle its schedule as soon as it could, since we're now in the period when advertisers buy fall inventory on the networks.

The challenge for the network for the new season will be to build on its one success (apart from Roseanne) last season — the medical drama The Good Doctor — and grow at least one new scripted hit. Its new fall shows, besides The Kids Are Alright and The Rookie, are the comedy Single Parents (Wednesdays at 9:30 p.m., behind a weakened Modern Family) and A Million Little Things (a This Is Us–inspired weepie airing Wednesdays at 10 p.m.).
Were it not for Roseanne, ABC would have finished last season in last place among the Big Four networks (including NBC, CBS, and Fox) for the third year in a row.
As for Barr herself, she has been tweeting sporadically, alternately providing new explanations for the Jarrett tweet, expressing contrition, and retweeting the fringe accounts that helped lead to her professional demise.