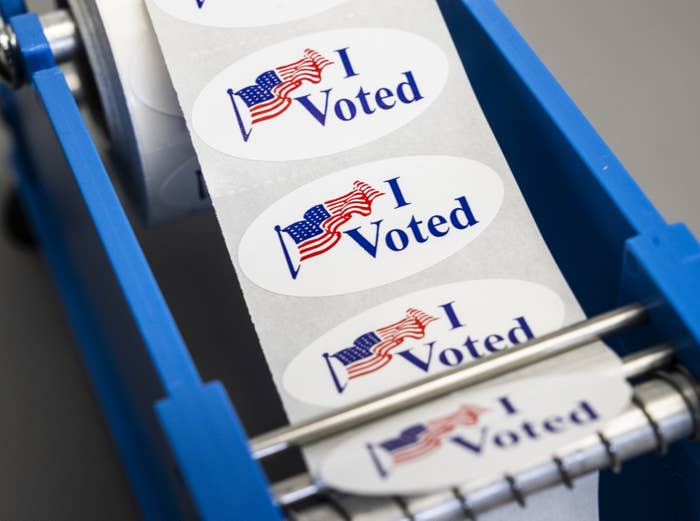 Even though 18-year-old Berlyn Schelling from Montana didn't see all of her chosen candidates get elected, she's proud she voted for the first time — and so did her peers.

"From talking to my friends and seeing Instagram stories from people my age, it seems like my generation had a big turnout, especially for a midterm election," she told BuzzFeed News. "It seems like a lot of other states have seen an increase in young voter registration. I think with Roe v. Wade being overturned this year and laws around reproductive rights being given to the states, people are realizing that local and state elections are just as, if not more, important as presidential elections."
As key races continue to be called in the 2022 midterm elections, one thing is clear: Young voters helped Democrats dilute the "red wave" that many experts had predicted.
Exit polls showed that two-thirds of young voters backed the Democratic candidates for the House of Representatives, compared to the majority of 45- to 64-year-olds, who voted Republican. According to new data shared by Tufts University's Center for Information and Research on Civic Learning and Engagement, young people were the only age group in which a strong majority supported Democrats.
The Tufts data estimates that 27% of Americans between the ages of 18 and 29 cast a ballot in the midterm elections, the second-highest youth turnout rate for a midterm in the last 30 years.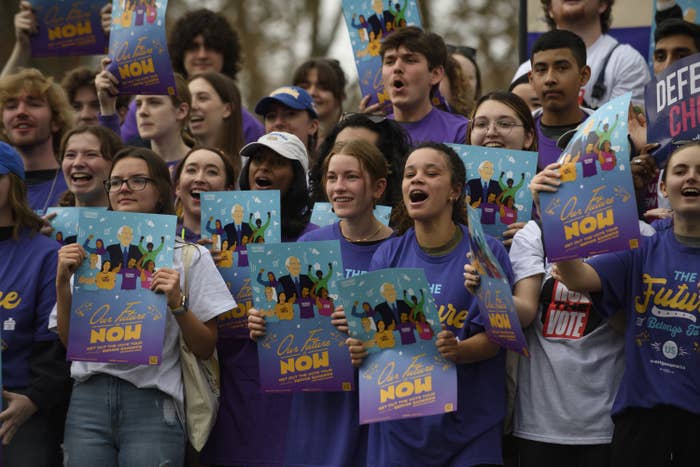 "Younger voters showed up, from coast to coast," Andrea Hailey, CEO of Vote.org, a nonprofit that uses technology to simplify political engagement and increase voter turnout, said in a statement sent to BuzzFeed News. "As votes continue to be counted, a bigger picture is emerging: younger voters may have made the difference in key states and key races."

In this election cycle, the Vote.org website saw more than 1 million users under the age of 35, according to data provided by Vote.org, with just under half of those users being under the age of 25.
"Against voter suppression, against pundits' predictions of low turnout among young people, and against all odds, younger voters cast millions of votes across this country. The kids are alright," Hailey said.
On Wednesday, President Joe Biden acknowledged and thanked young voters during his first speech following the election.
Young people "voted in historic numbers again," Biden said. "They voted to continue addressing the climate crisis, gun violence, their personal rights and freedoms, and the student debt relief."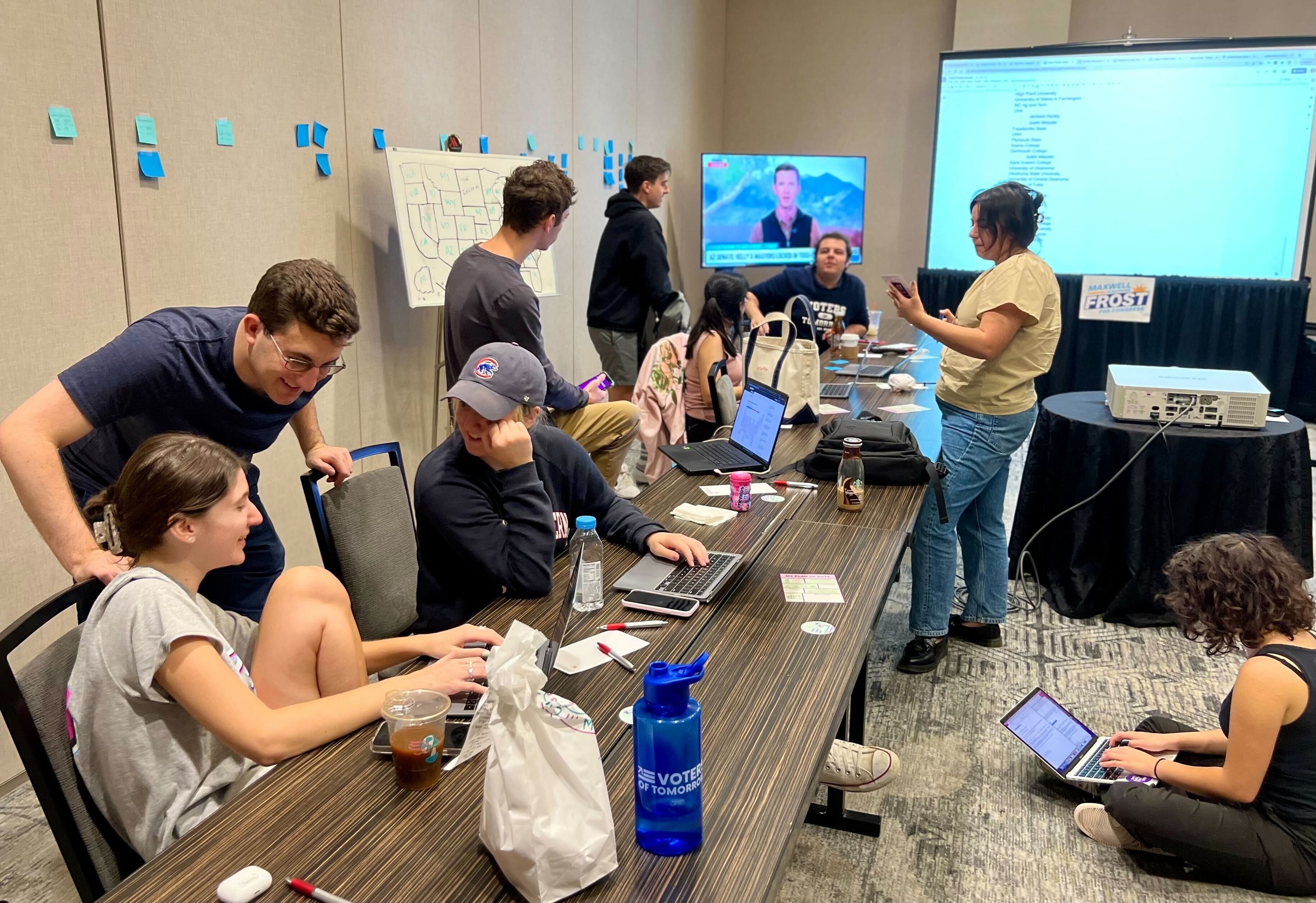 For 18-year-old Jack Lobel, who is the communications director at Voters of Tomorrow, a nonprofit organization representing Gen Z in politics, it wasn't a surprise that young people came out in big numbers to cast their ballots.
"We felt that energy, and it wasn't only a feeling, but we did college campus polling across the country and found that 67% of young voters in six key swing states were likely or absolutely going to vote," Lobel told BuzzFeed News.
In the run-up to the midterm elections, Voters of Tomorrow used digital outreach to mobilize young voters as well as phone banking and text messages, and they organized volunteers around the country to reach young people in person.
"Gen Z has unique perspectives," Lobel said. "We've grown up in unprecedented circumstances from economic turmoil to the pandemic, to climate change, to school shootings. It's important for us to have voices in government who understand what we're going through."

For many young voters, abortion was their top issue, Lobel said. But they also cared about gun control and environmental issues, he added.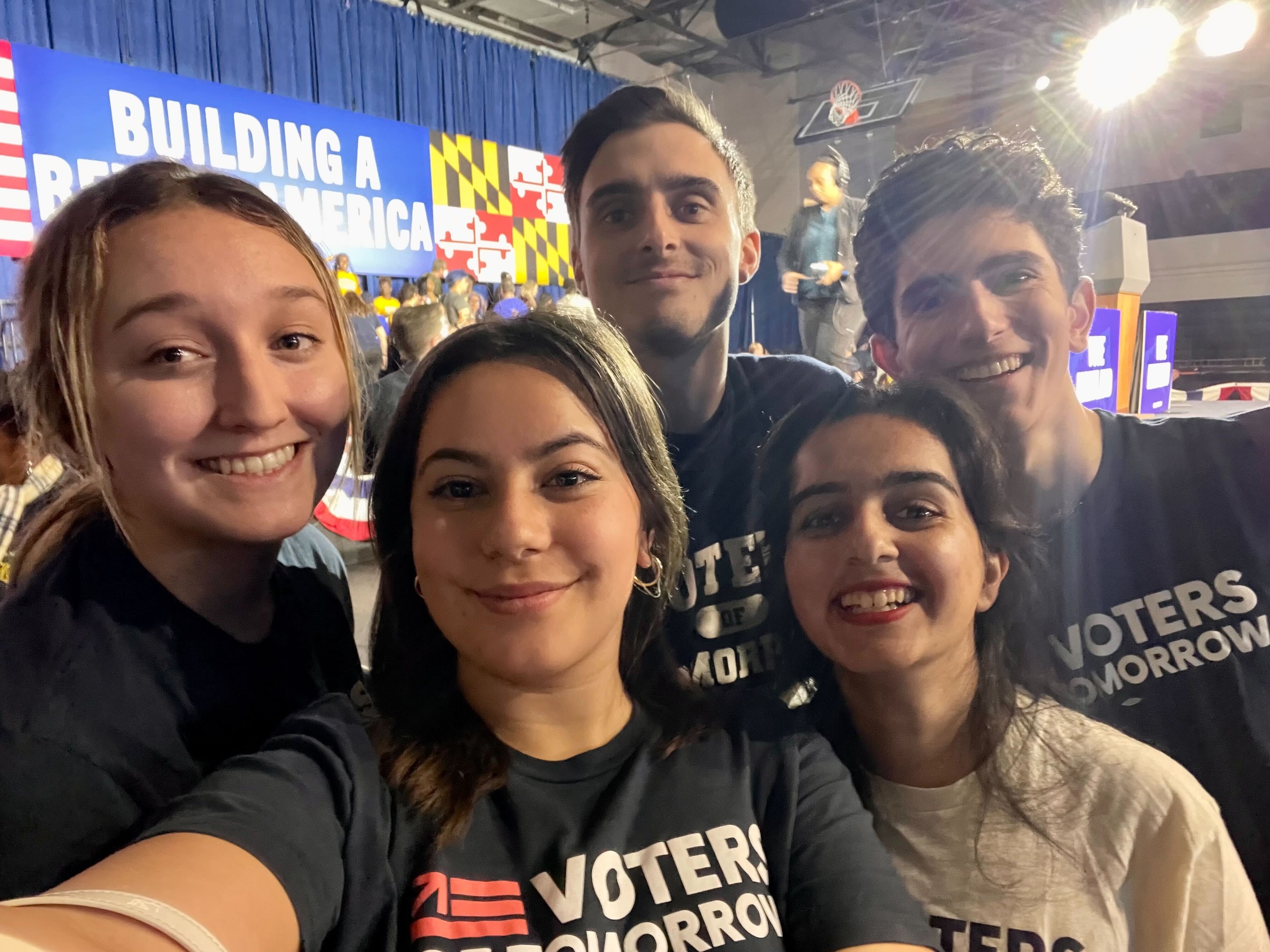 In October, a Teen Vogue and Change Research poll found that 6 in 10 voters under the age of 35 said that they wanted to support a pro–abortion rights candidate in the midterms.
In addition, around 62% of young people surveyed said that they would consider abortion laws before deciding where to live in the future.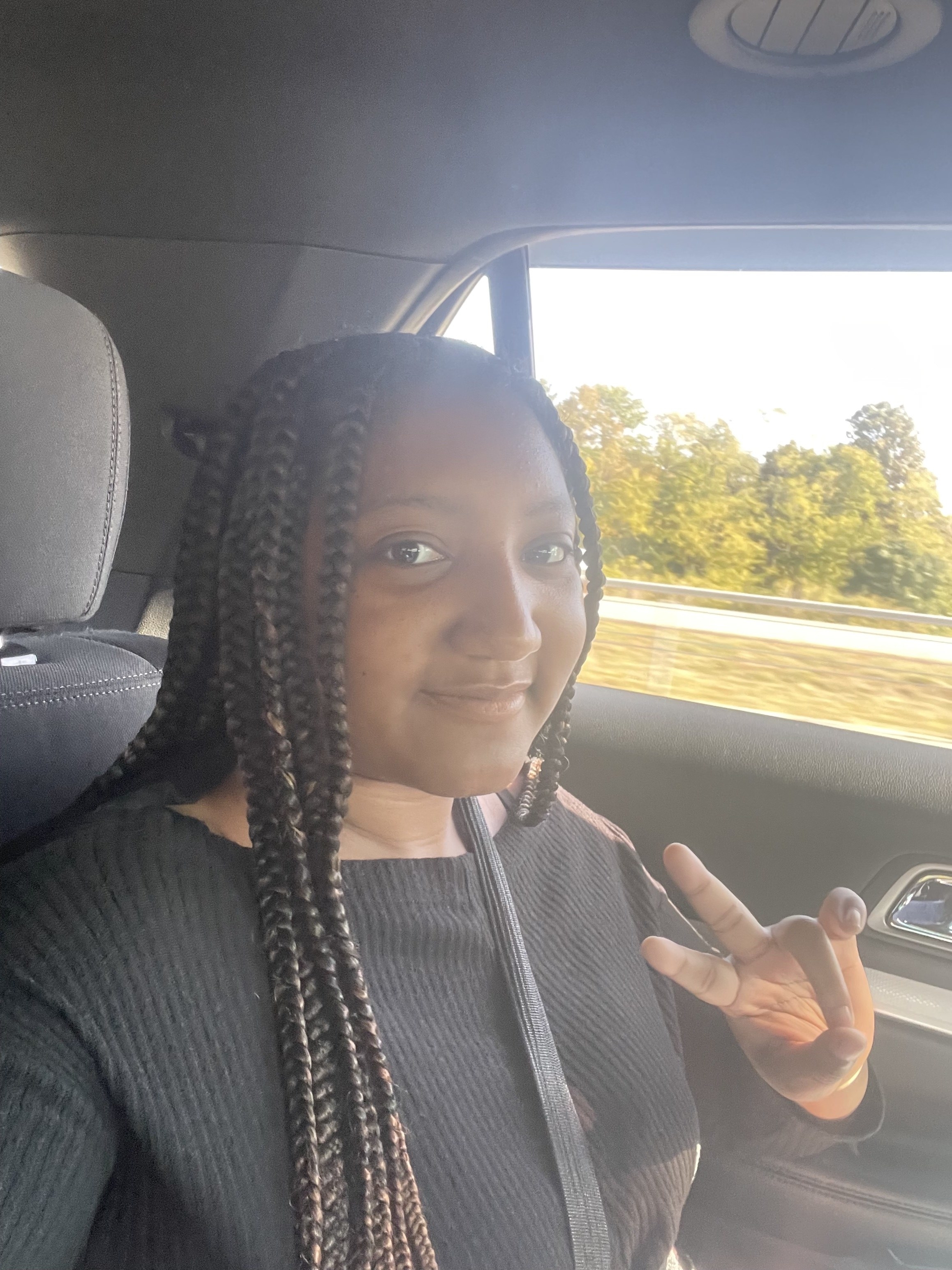 Peyton Jackson, an 18-year-old high school senior in Illinois who voted for the first time in the midterm elections, previously told BuzzFeed News that she only planned to apply to colleges in Democratic-leaning states, where getting an abortion would be her choice.
Going into the election, Jackson was particularly concerned about the anti-abortion stance of the Republican candidate for governor, Darren Bailey. Democratic incumbent J.B. Pritzker ultimately won the race, leaving Jackson feeling proud of her fellow voters, particularly her generation.

"The victory in Pennsylvania was amazing to see, as well as the abortion protections in California, Michigan, and even Kentucky," she said. "I'm very happy to see a lot of the outcomes, even if everything wasn't perfect."
When it came to winning over young voters, the use of social media was crucial, said Aidan Kohn-Murphy, founder of Gen Z for Change, a youth-led nonprofit that uses social media to promote civil discourse and political action. (On TikTok alone, the group has over 1.5 million followers, and for the midterms, they did everything from in-person events to a Pretty to the Polls campaign, encouraging people to show off their voting outfits.)
Social media provides politicians and campaigns "with a tool to reach young people in massive numbers in a very short amount of time in a way that no other form of media can do," Kohn-Murphy told BuzzFeed News. "I think that the campaigns that focused on digital organizing and invested heavily in experienced digital organizers, especially young people, saw success."
One successful example was Pennsylvania Sen.-elect John Fetterman's campaign, whose digital director, Sophie Ota, is only 26 years old. Campaign staffers used memes and fun videos to troll Republican opponent and former TV doctor Mehmet Oz as well as draw attention to issues.

In Pennsylvania, exit polls estimated that 72% of 18- to 24-year-olds voted for Fetterman.
Young people's power at the polls will only grow, Rep. Alexandria Ocasio-Cortez tweeted on Wednesday. "By 2024, Millennials & Gen Z voters will outnumber voters who are Baby Boomers and older, 45/25. We are beginning to see the political impacts of that generational shift."
Not only did young people come out and vote in huge numbers on Tuesday, but Gen Z candidates also saw some success.
The 2022 midterm elections were the first time that members of Gen Z, who were born between 1997 and 2012, could run for Congress. The minimum age to serve in the House of Representatives is 25 years old, so the oldest members of the cohort just made the cutoff.
Progressive activist Maxwell Frost, who is 25, won his bid to represent Florida's 10th District and became the first-ever Gen Z member of Congress.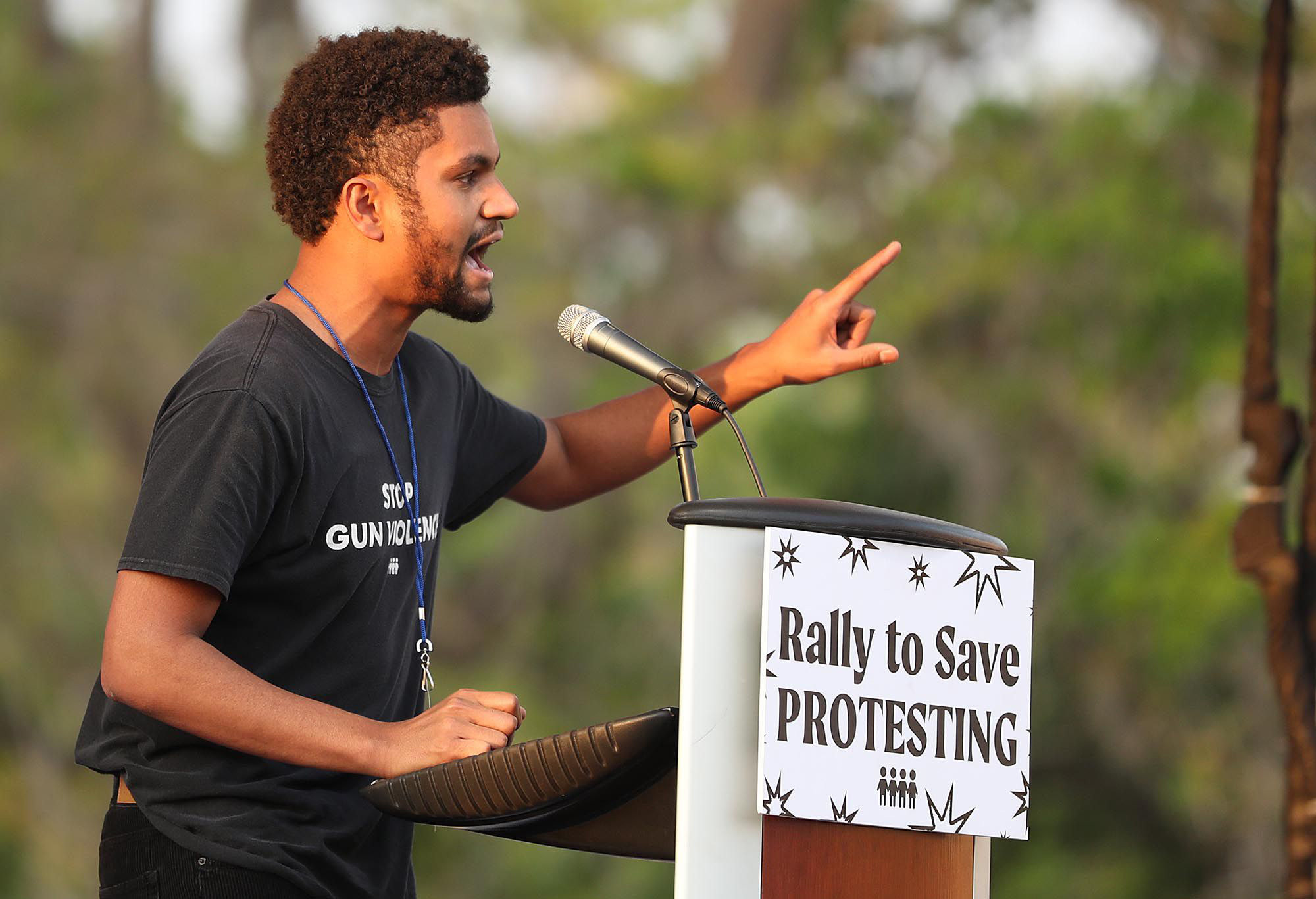 "Last night, I was pleased to call Maxwell Frost, the 25-year-old who got elected," Biden said in his press briefing on Wednesday. "I have no doubt he's off to an incredible start."
Frost, who is also the first Afro Cubano elected to Congress, ran on a progressive platform of ending gun violence, expanding Medicare, making housing more affordable, and fighting climate change.
"WE WON!!!!" Frost tweeted after his victory was announced. "History was made tonight. We made history for Floridians, for Gen Z, and for everyone who believes we deserve a better future. I am beyond thankful for the opportunity to represent my home in the United States Congress."
At the local level, 23-year-old Tyrin Truong was elected mayor of Bogalusa, a city of about 12,000 people in eastern Louisiana.
"Young people, we have new ideas. We have the energy to execute things that older people normally don't," Truong told BuzzFeed News. "That was my selling point."
Lobel of Voters of Tomorrow said he hopes that the high turnout of young people this year, as well as strong showings in the last two elections, does away with the narrative that young people don't vote and it will force elected officials to take Gen Z and their priorities seriously.
"They have to not only ask us for our votes when it comes to election season but hear our voices year-round at the legislating table," Lobel said. "We've shown our power."