This is an excerpt from Incoming, BuzzFeed News' morning newsletter dedicated to making sense of this chaotic world we live in. Join the club.
What you need to know about the Dominion v. Fox News trial scheduled to start today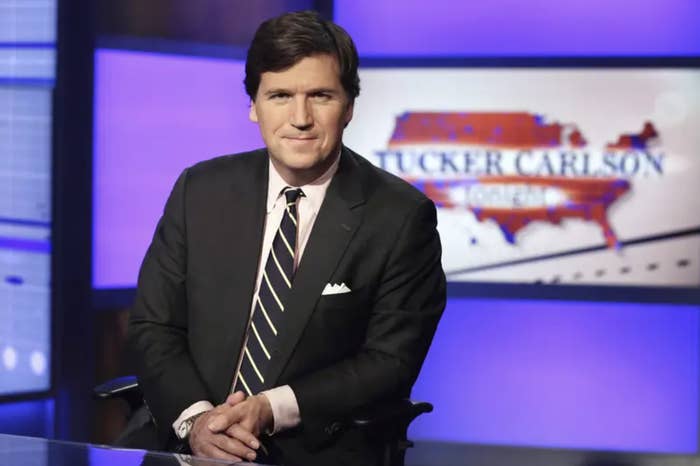 A jury will determine whether Fox News is financially liable for broadcasting and promoting false claims about Dominion Voting Systems' voting machines rigging the 2020 election — and the case could have a big impact on the consequences of broadcasting false claims in the future.
After the 2020 election, then-president Donald Trump began spreading lies that Dominion's voting machines flipped votes meant for Trump to Joe Biden. During this time, Fox News hosts and guests repeatedly broadcasted these false claims, even after they had been debunked.
During the pretrial discovery period, text messages between Fox News anchors and executives, along with hundreds of pages of filings and depositions, were released to the public. They showed that many within Fox News, including hosts Sean Hannity, Laura Ingraham, and Tucker Carlson, seemed not to believe the false election claims, even though they pushed the allegations on their shows.
Because a judge has already ruled that the statements made by Fox News are false, Dominion doesn't need to prove that the statements are untrue, but just that there was actual malice. In its lawsuit, Dominion alleges that Fox hosts and executives knew that the false claims made about the voting machines were untrue or that they acted with reckless disregard for the truth.
If Fox loses, the company will likely be stuck with a steep payout and its reputation would be damaged. Dominion is seeking $1.6 billion in compensatory damages, plus lawyer fees, security costs, and punitive damages. If Dominion loses, it would not only uphold the extremely high bar for media defamation, but it might prompt Fox News and other networks to broadcast even more falsities in the future.
The Sweet 16 shooting victims were young adults whose lives were just beginning
Of the victims of the Dadeville, Alabama mass shooting at a Sweet 16 birthday party, the oldest person killed was only 23, and two of them were weeks away from graduating high school. Most of those wounded are local teenagers, WRBL reported, and some are in critical condition.
Marsiah "Si" Collins, 19, was looking forward to attending college at Louisiana State University in the fall and planned to move in with his dad, who is currently a law student there.
Philstavious Dowdell, 18, had committed to playing football at Jacksonville State University in the fall. The party where the shooting happened was in celebration of his younger sister's birthday.
Corbin Dahmontrey Holston, 23, went to check on a younger relative after they called with "a serious concern" about trouble there, an unnamed family member told AL.com.
Shaunkivia Nicole Smith, 17, played volleyball and managed her school's track team. Better known as "KeKe," Smith was excited to graduate and attend the University of Alabama in the fall.
SNAPSHOTS
Protests erupted over the weekend over the shooting of a Black 16-year-old in Missouri whose family said was shot in the head after going to the wrong home to pick up his twin brothers. According to his aunt, after he was shot Ralph Yarl ran to three different homes before one of the neighbors agreed to help him, and was told to lie on the ground with his hands up.
Money guidance for every stage of life. "The earlier you can recognize that money is a tool to help you achieve whatever it is you want to achieve and … really examine the things that have happened in your life that have created this emotion around money, the better off you're going to be.=," one expert says.
Why Barbie's best friend Midge wasn't sold for years. "Achilles and Patroclus, Lucy and Ethel, Barbie and Midge."
A concerned fan asked Taylor Swift if she's OK following her breakup and Taylor's subtle response is ~everything~. It was a "blink and you'll miss it" moment.
A grand jury decided against charging eight cops over Jayland Walker's shooting death
A grand jury in Ohio declined to bring charges against eight police officers over the shooting death of Jayland Walker in Akron last year because evidence showed he had fired first at authorities, officials said Monday.
Walker, a 25-year-old Black man, was shot 46 times as he tried to flee on foot following an attempted traffic stop and ensuing car chase shortly after midnight on June 27. After exiting his car while wearing a ski mask, Walker could then be seen reaching toward his waistband, leading some officers to believe he was reaching for a weapon. However, Walker did not have a weapon with him as he fled on foot. The entire shooting lasted around 6.7 seconds.
Though Walker's family was not privy to state prosecutors' presentation to the grand jury, they said that the office's comments during Monday's news briefing suggested to them that it was skewed in favor of the police. "How can we be calm when an injustice we believe has happened," said Rev. Robert E. DeJournett, a cousin of Walker. "It's not over. We're not giving up. We're going to continue to fight."
IMAGE OF THE DAY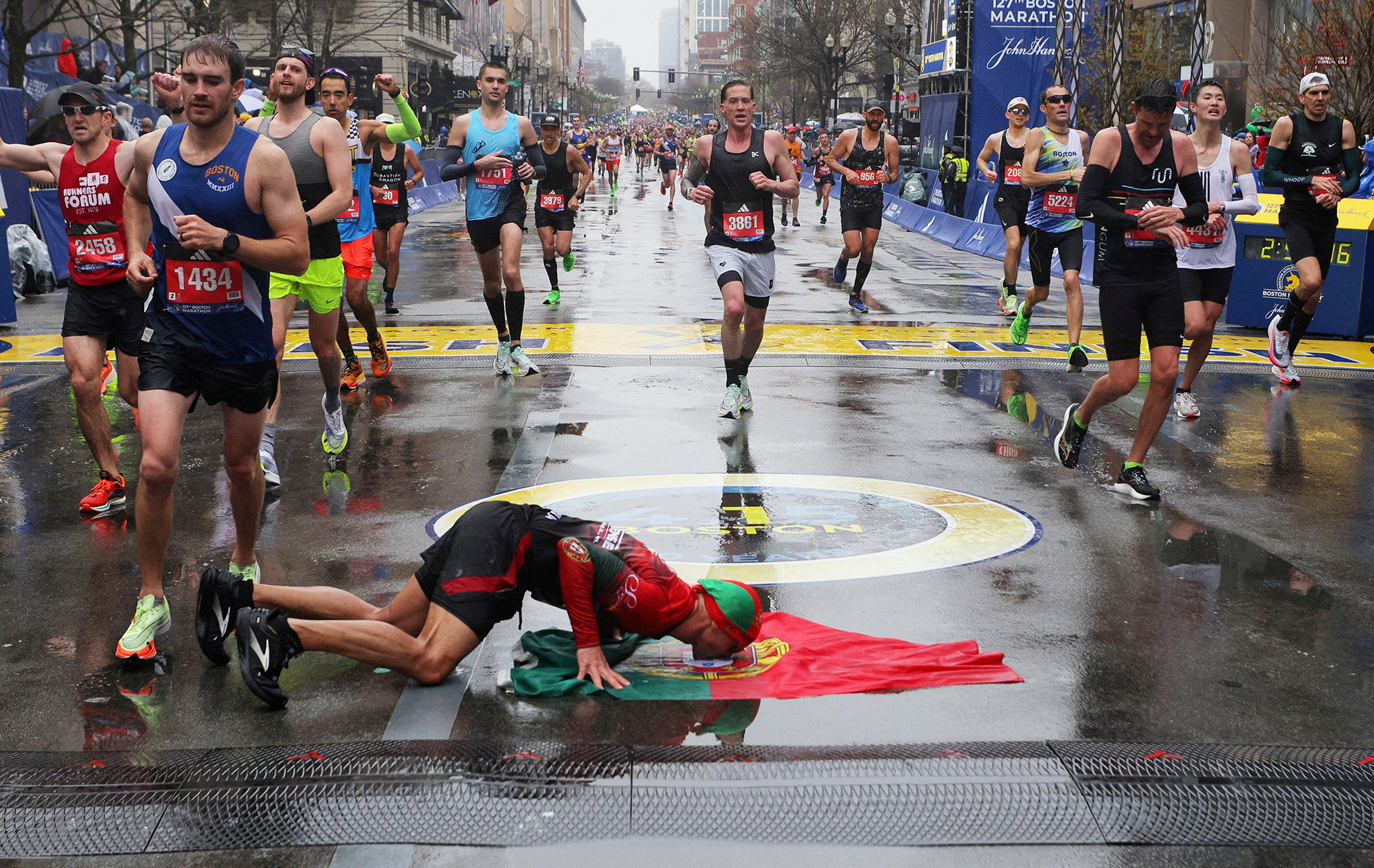 Women who earn more than their husbands share what their marriages are really like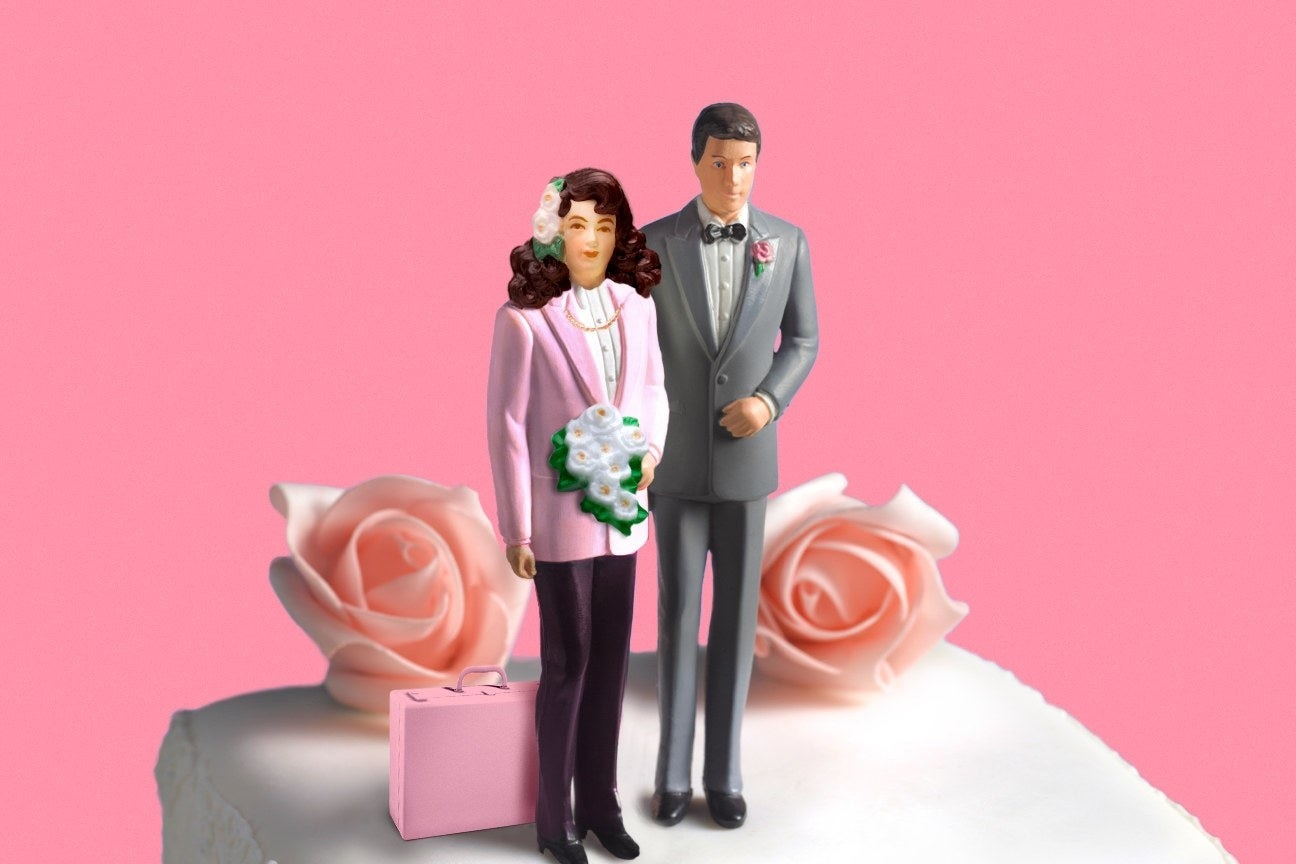 Roma Vora and husband Zach Knicky met about five years ago, at the hospital they both worked at in Omaha, Nebraska. At the time, she earned about $55,000 as a medical resident, roughly $10,000 less than Knicky was making as an emergency room nurse. Their income gap has widened as their relationship deepened. Now as an obstetrician, Roma Vora earns over $300,000, roughly $235,000 more than her husband.
"I don't ever want to feel resentful in any way," she said. "I am proud of myself. And I want women to do everything they want to do. But if you are in a relationship or marriage where you are the sole breadwinner, it comes with a lot of pressure."
Vora is one of the roughly 30% of wives who outearn their working husbands in the US, a growing and sizable minority of married households. Yet even as this pay split becomes more common, stigma against both breadwinning women and their husbands persists. Research shows the divorce rate is significantly higher and husbands are more likely to cheat when wives earn more. When American wives earn more than their husbands, they often end up taking on an even greater share of housework.
"If my husband sees this article and he sees his name in it, he will flip his shit," said one woman, who asked to use the pseudonym Lily for this story. Lily's husband was laid off in 2018, and, she says, his friends tease him for being a "househusband." For the past five years she's been both her family's sole breadwinner and primary household manager, and she feels male earners generally enjoy more balance at home. "As a woman, you don't get that option. You still have to do it all," she said.
Still reading, eh? Seems like you might want to get this in your inbox. No pressure though. Just some food for thought.