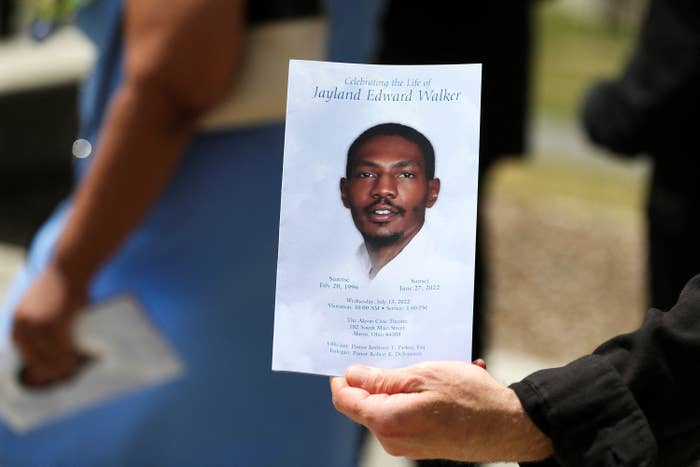 A grand jury in Ohio declined to bring charges against eight police officers over the shooting death of Jayland Walker in Akron last year because evidence showed he had fired first at authorities, officials said Monday.
Walker, a 25-year-old Black man, was shot 46 times as he tried to flee on foot following an attempted traffic stop and ensuing car chase shortly after midnight on June 27.
Ohio Attorney General Dave Yost told reporters at a news conference that following the results of an independent investigation, the grand jury had determined the officers were justified in using deadly force because Walker had shot at them first.
"The law allows officers to use deadly force to defend themselves or others against a deadly threat," Yost said.
At the time of the shooting, officers claimed they had seen a muzzle flash as Walker shot at them from his car.
Yost said body camera evidence, as well as recovered bullet casings, showed that Walker had fired at least one shot at police prior to his death.
"​​It's virtually certain he was shooting the gun at them," Yost said. "He certainly was shooting at the time police tried to pull him over."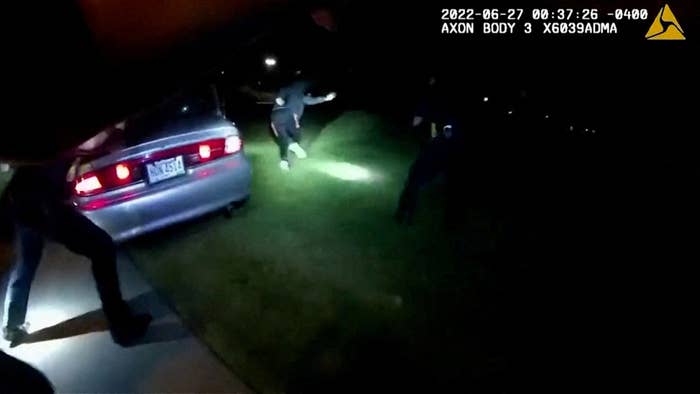 After exiting his car while wearing a ski mask, Walker could then be seen reaching toward his waistband, leading some officers to believe he was reaching for a weapon.
However, Walker did not have a weapon with him as he fled on foot.
Some officers tried to use stun guns to subdue Walker, but other police fired handguns at him when he turned during a chase with his arm extended, as they thought he was about to shoot at them.
"The officers believed Mr. Walker was a threat to them. They believed he was a threat to themselves and other officers," Ohio Assistant Attorney General Anthony Pierson told reporters. "As a result, he was shot."
Hearing a gunshot that they believed had come from Walker, officers continued to fire at him as he fell to the ground and rolled around.
The entire shooting lasted around 6.7 seconds but saw police fire a total of 94 bullets.
The grand jury consisted of three men and six women. Two of the grand jurors were Black, Pierson said.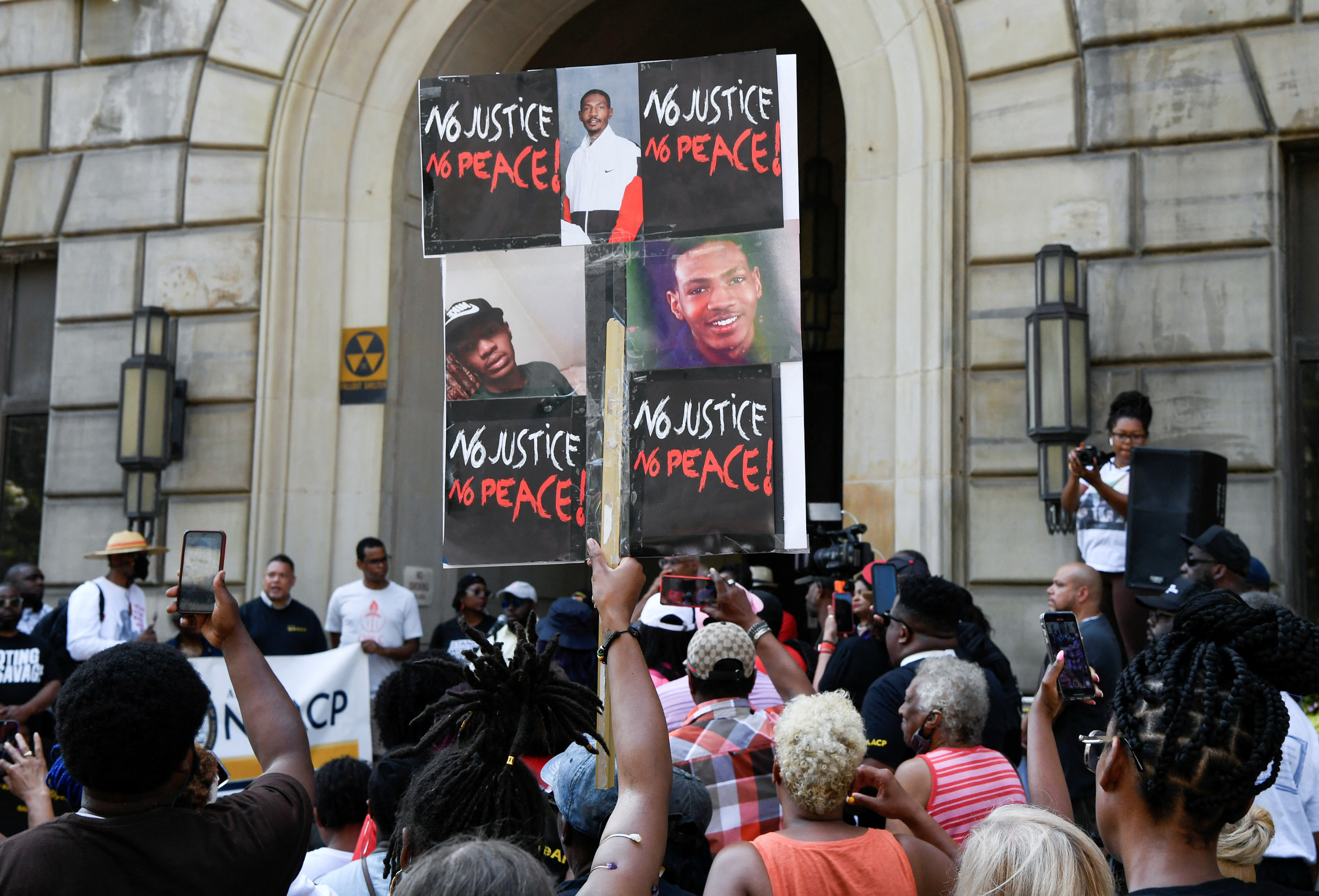 The officers were not named by the Ohio attorney general because they were not ultimately charged.
Walker had been mourning the recent death of his fiancé prior to the incident, but asked by a reporter whether Walker had been trying "suicide by cop," Pierson declined to speculate on his thinking.
Walker did not have any drugs or alcohol in his system at the time of his death.
"He was going through a very tough time and he was hurting, and the night he encountered police he was not acting himself," Pierson said. "By all accounts, this was a good man, a good person with no prior criminal record, so he was not acting himself."
During a news conference Monday evening, attorneys for Walker's family and community leaders slammed the attorney general's office for their handling of the case.
"Today, the attorney general just let the entire world know and let this family know that Jayland Walker's life does not matter," Paige White, one of the family's attorneys, said. "That police officers can unleash over 90 shots and not a single one held accountable."
"When Jayland was shot he was running away, he was unarmed," White continued, calling the lack of an indictment "a miscarriage of justice." "Those are two things that we know, and for any state official to stand up there and justify what was done to Jayland shame on you. Shame on each and every one of you. What we saw happen this week in the grand jury was a miscarriage of justice."
Rev. Robert E. DeJournett, a cousin of Walker, said that while the family doesn't want to see violent protests in response to Monday's news, they don't feel peaceful right now.
"How can we be calm when an injustice we believe has happened," DeJournett said, calling Monday a "sad, sad day" for his family and for the community. "It's not over. We're not giving up. We're going to continue to fight."
Though Walker's family was not privy to state prosecutors' presentation to the grand jury, they said that the office's comments during Monday's news briefing suggested to them that it was skewed in favor of the police. Bobby DiCello, another attorney for the family, said he was told by prosecutors that they believed there was a greater than 50% chance that someone would be indicted.
"I'm not bringing the prosecution and I didn't see the evidence, but I saw what I saw on TV today," DiCello said. "Jayland didn't have a chance."
Rep. Emilia Strong Sykes, who represents the Akron area in Congress, said she is planning to formally ask the US Department of Justice to investigate the city's police department, saying that the attorney general's news conference left her with more questions than answers.
"As we heard our attorney general say, the state criminal investigation is over, but that doesn't mean this opportunity to seek justice is over," Sykes said. "The federal government can and should take up the mantle and investigate this police department."
Community leaders called on people to continue protesting and fighting for change and justice for Walker.
"We didn't get an indictment here but there's an indictment on the city of Akron that there's change that has to occur," said Judi Hill, president of the local NAACP chapter. "We don't want them to think they can get away with this again."