Last month, Taylor Swift made history as she kicked off her much-anticipated Eras Tour, which has sold out 52 stadiums across the US alone.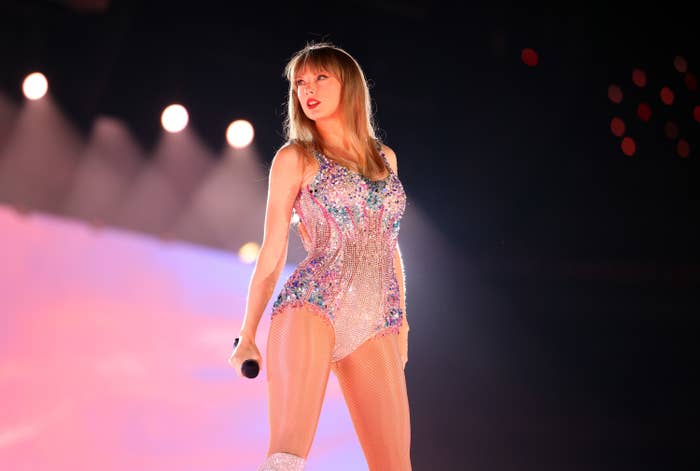 Taylor's opening performance in Glendale, Arizona, landed her the record for woman artist with the highest-attended concert in the US, as 69,000 people filled the stadium for her seriously impressive 44-song, three-hour set.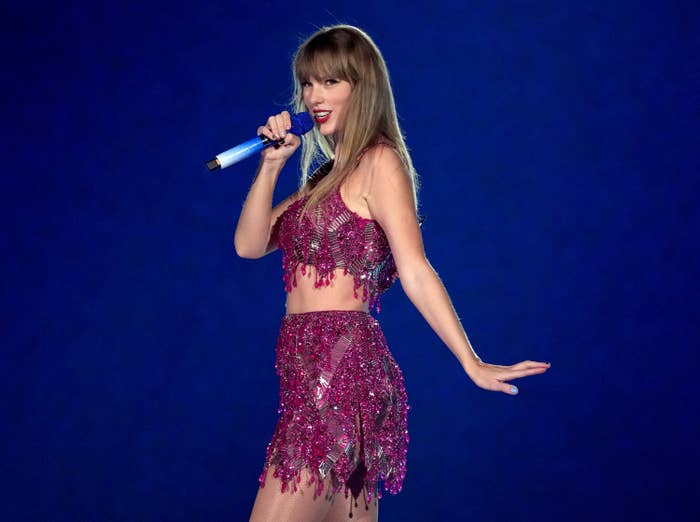 The record was previously held by Madonna for her performance to 63,000 fans at Anaheim Stadium in 1987.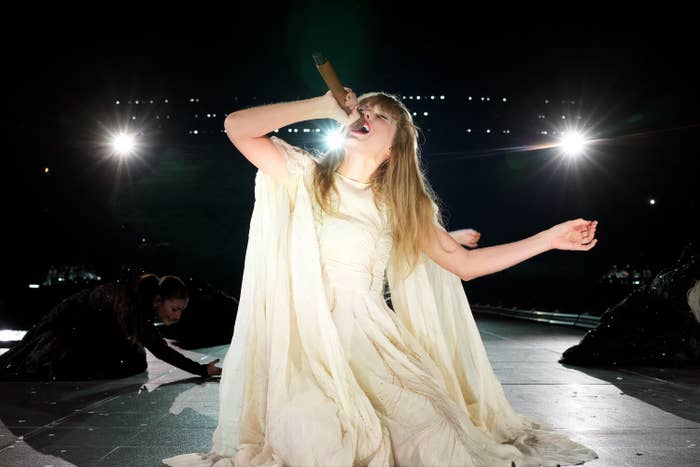 Eras has won mass praise from critics and fans alike in the weeks since it started, securing Taylor's position as one of the biggest pop stars on the planet.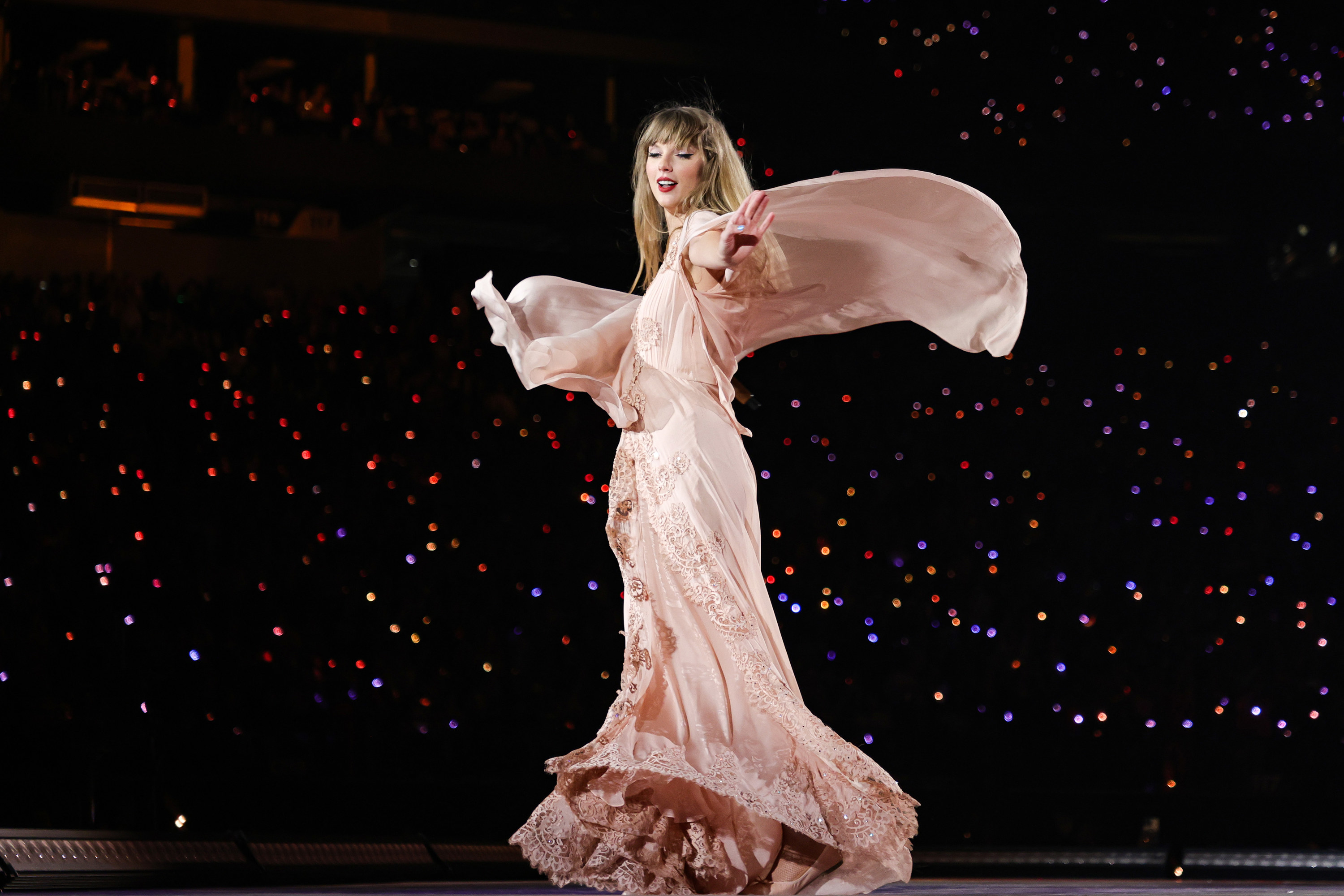 But while her professional life is thriving at the moment, it was recently revealed that things have taken a turn in Taylor's private life.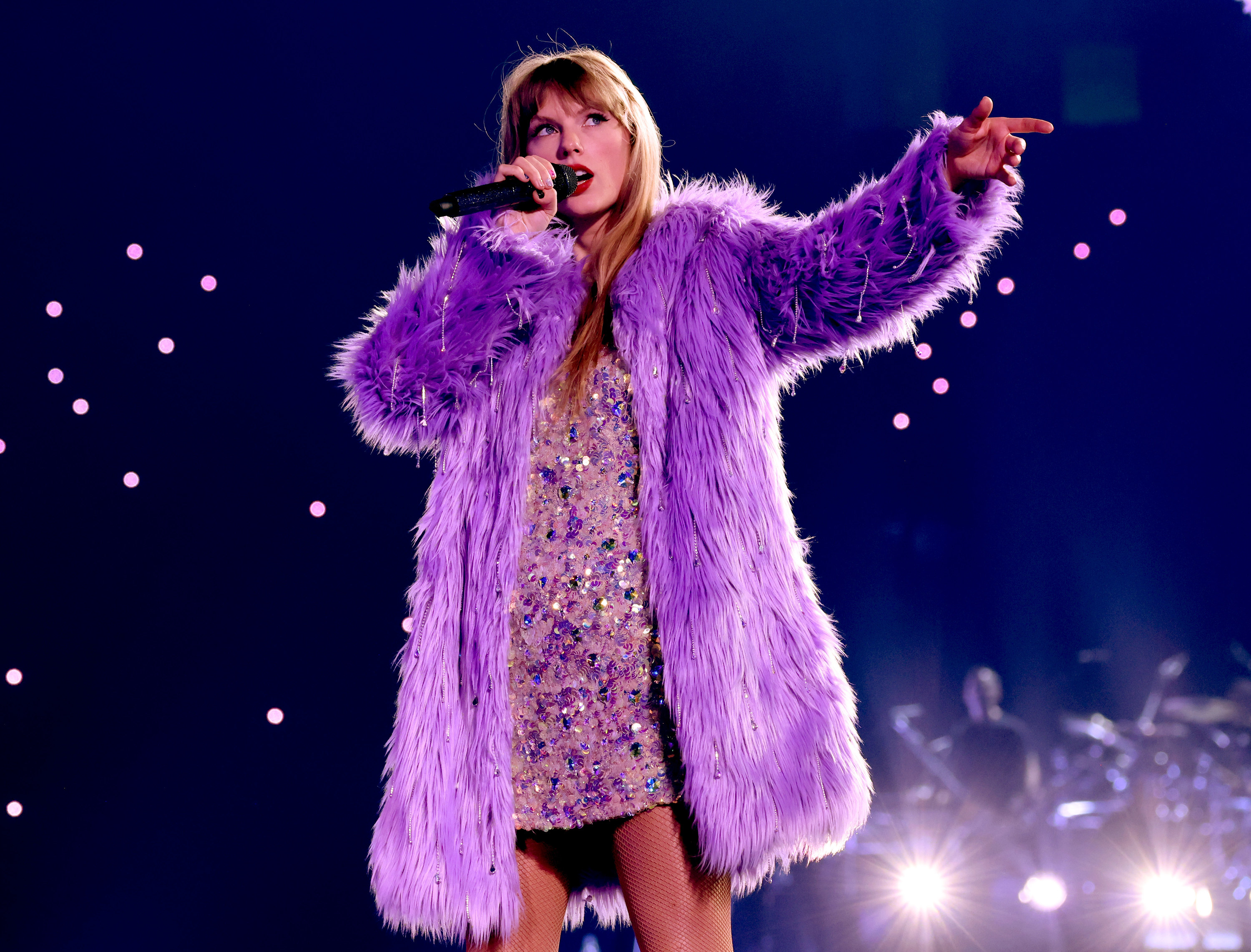 Earlier this month, ET Online reported that Taylor had split from her boyfriend Joe Alwyn after more than six years together.
An insider said that the breakup was amicable and "not dramatic" and that the relationship had simply "just run its course." People then added that the romance had ended a few weeks ago and was largely triggered by "differences in their personalities."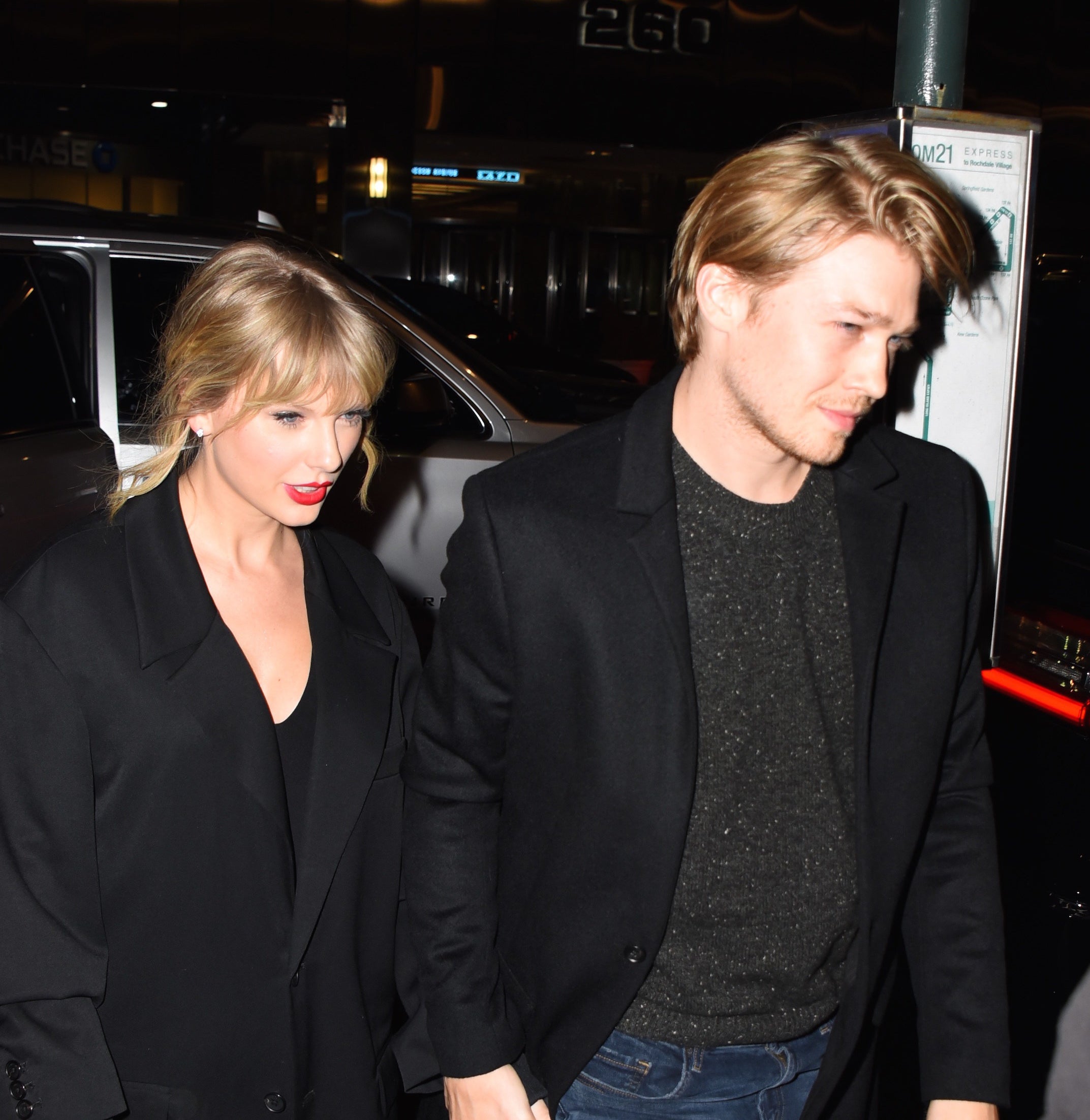 "They are friendly. She doesn't have anything bad to say about Joe," a source said of Taylor. "They just grew apart. Taylor is staying very focused on her tour right now."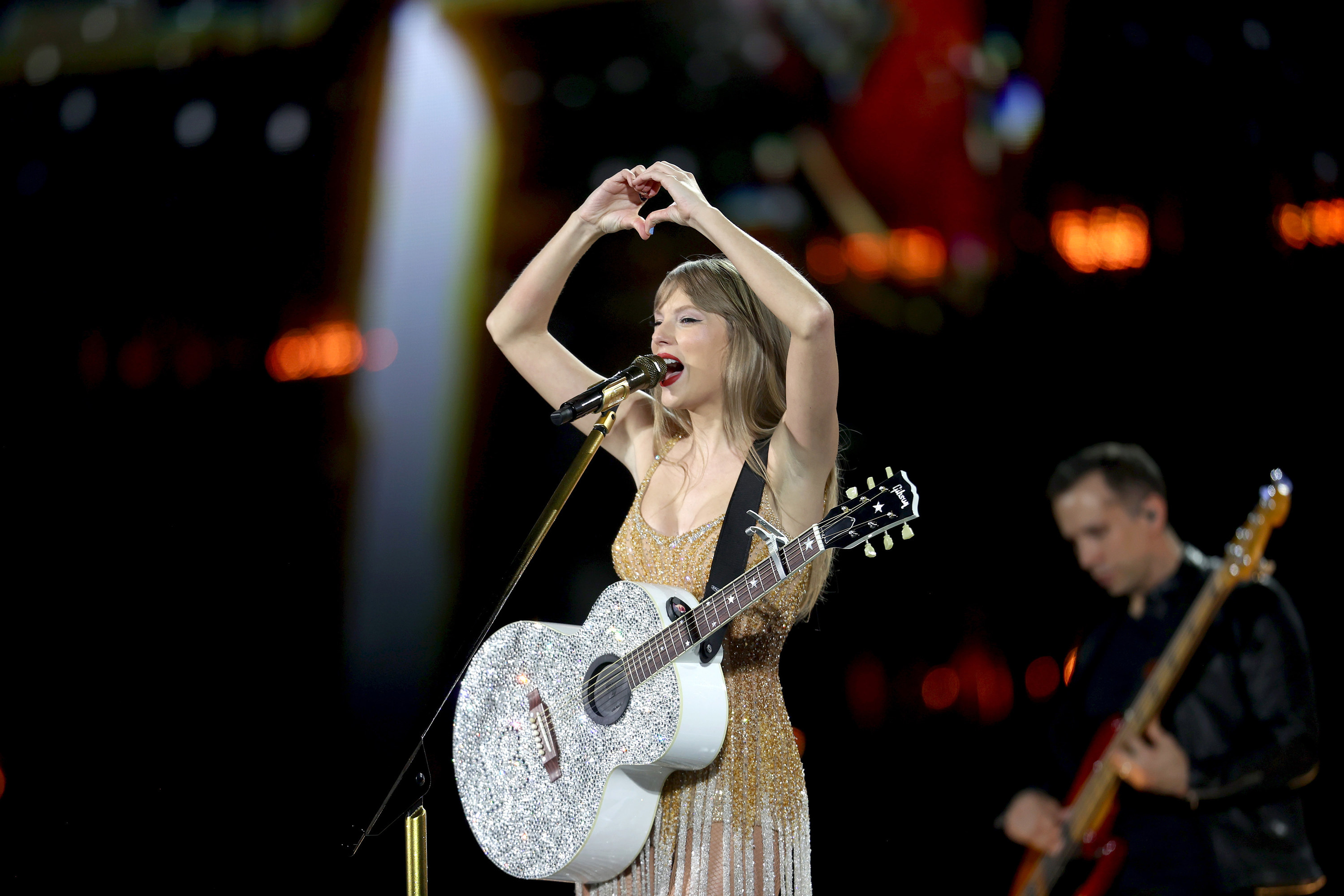 However, Taylor's fans have still been concerned for her well-being having spent the last five years listening to the star's endless love songs about Joe.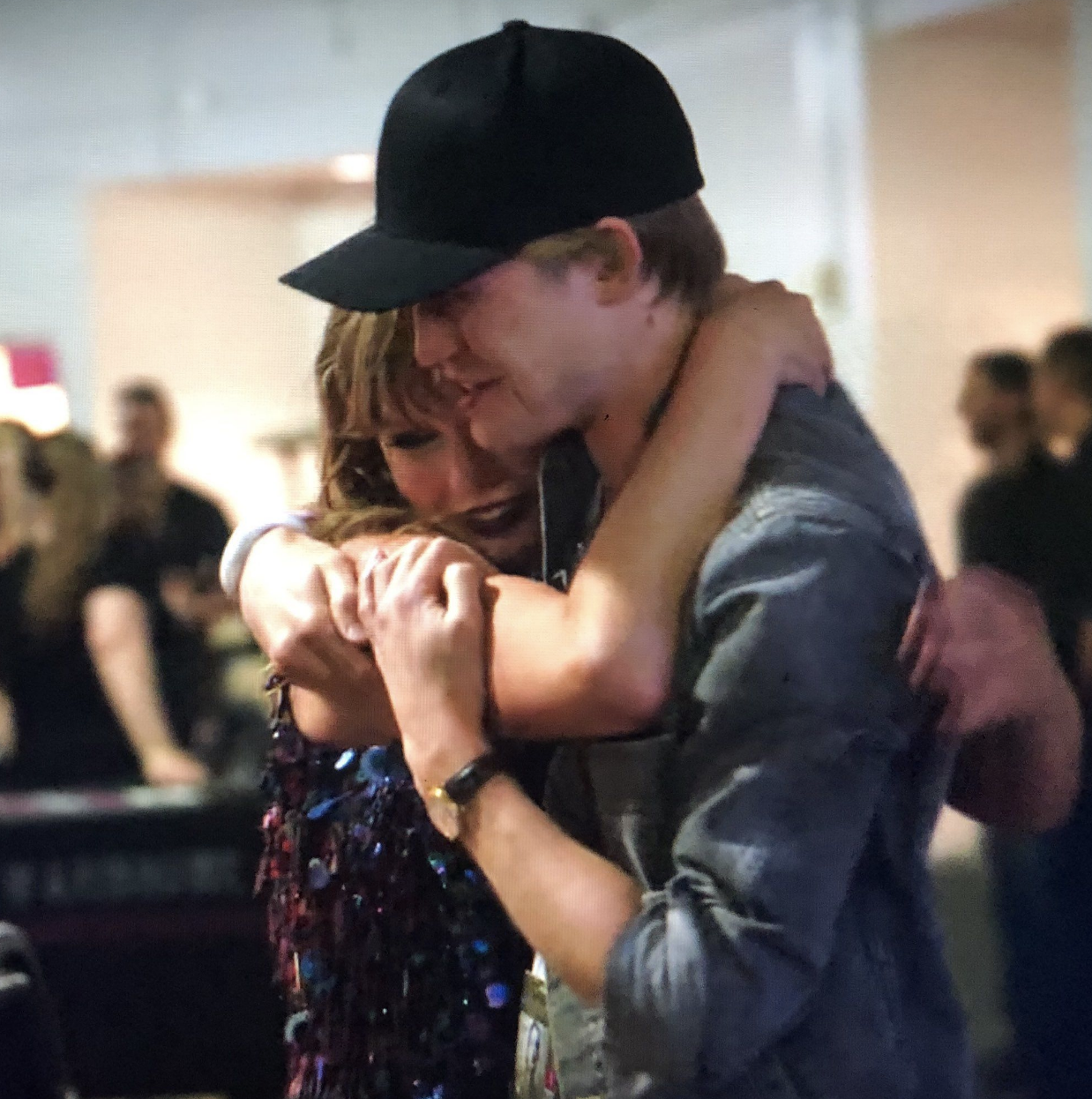 For a quick recap, the two first met in 2016 and started dating after Taylor had retreated from the public eye following her feud with Kim Kardashian and Kanye West (now known as Ye).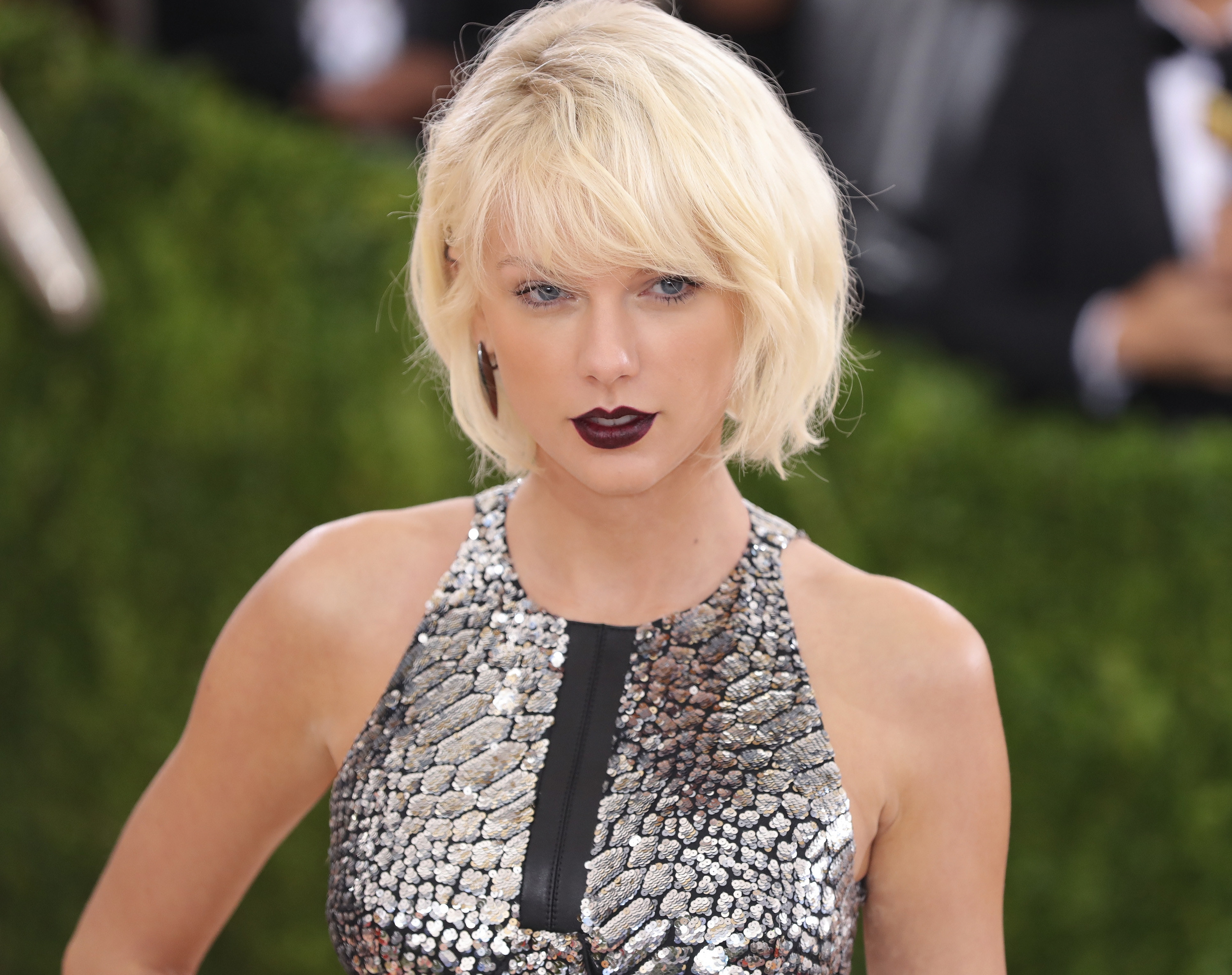 She and Joe fell in love during the year that Taylor completely rejected the limelight, and her music suggests that he made her appreciate the little things in life after she had spent almost a decade amid the glitz and glamour of showbiz.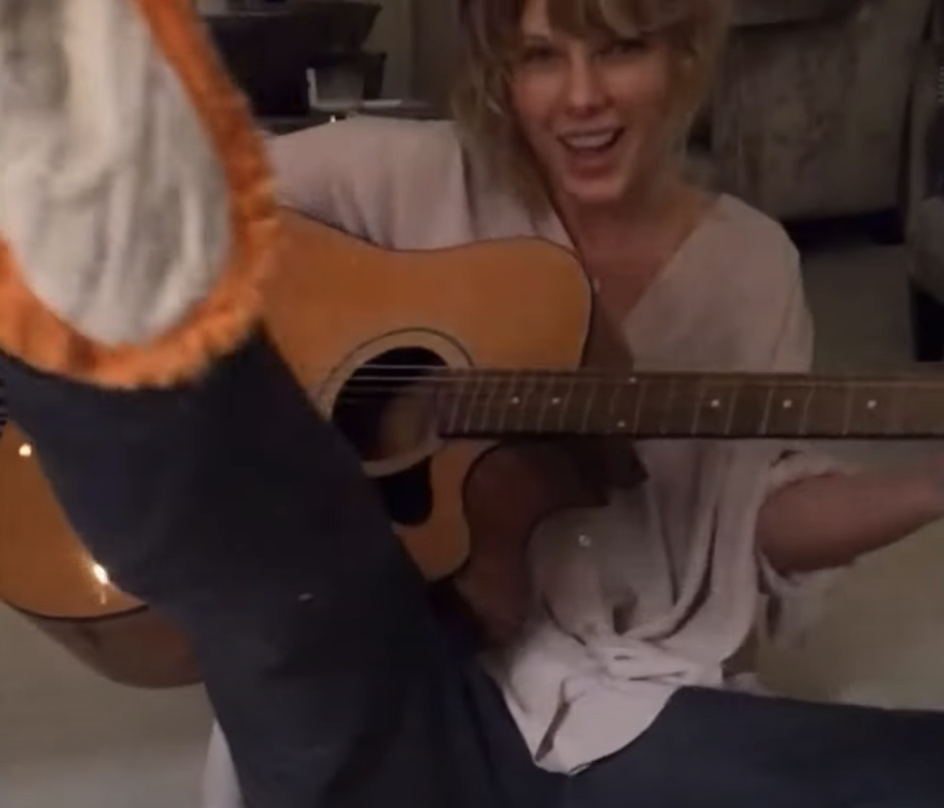 In her 2019 track "Cornelia Street," Taylor sings about being "terrified" of Joe walking away from her, calling it "the kind of heartbreak time could never mend."
And in "New Year's Day" she asks Joe to stay with her forever, telling him: "Please don't ever become a stranger / Whose laugh I could recognize anywhere."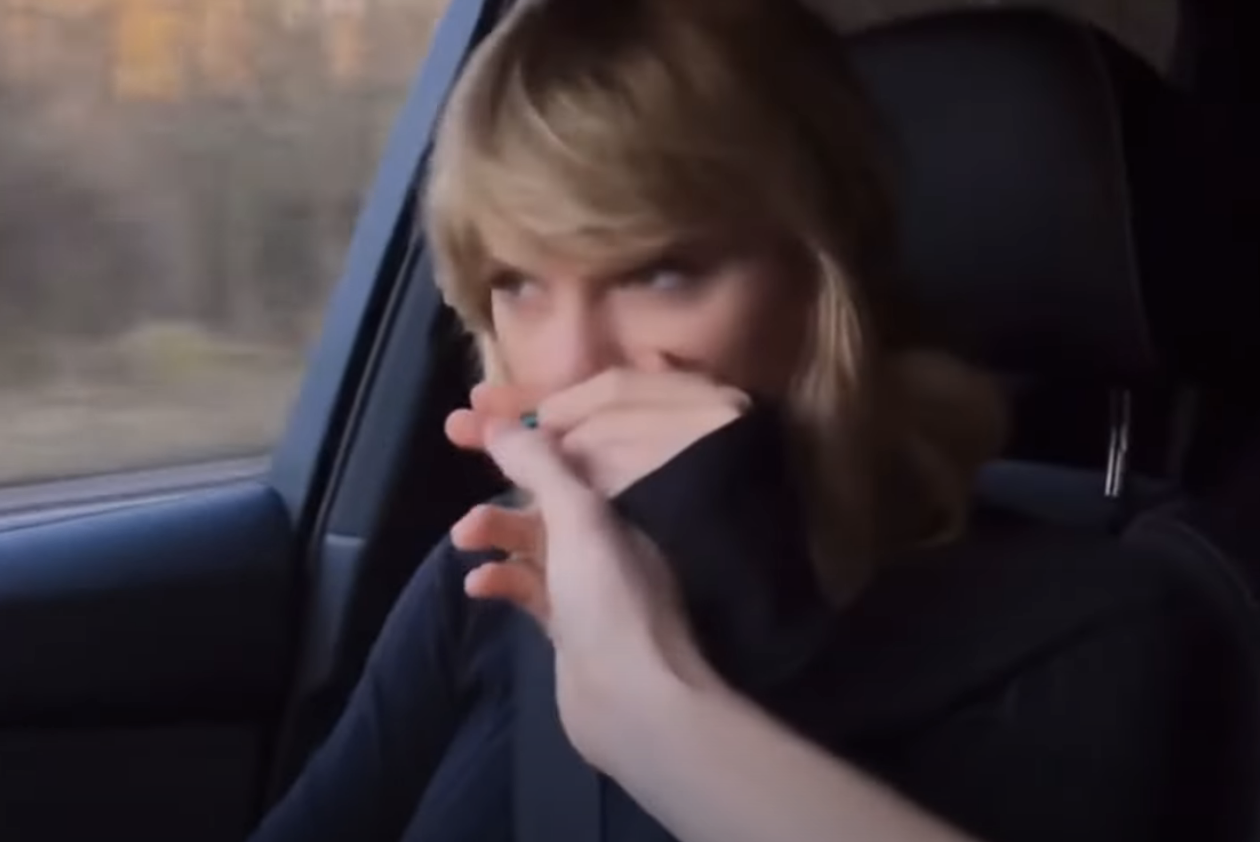 Taylor's past music, coupled with a source telling People that Taylor and Joe were "talking about marriage as recently as a few months ago," left her fanbase worried about how she is actually coping after her relationship ended — especially as she has not publicly acknowledged the split on social media or at her recent concerts.
But at her Tampa, Florida, show on Saturday, the star appeared to offer her reassurance that she is OK in an incredibly subtle moment, which was caught on camera by a concertgoer and shared to TikTok.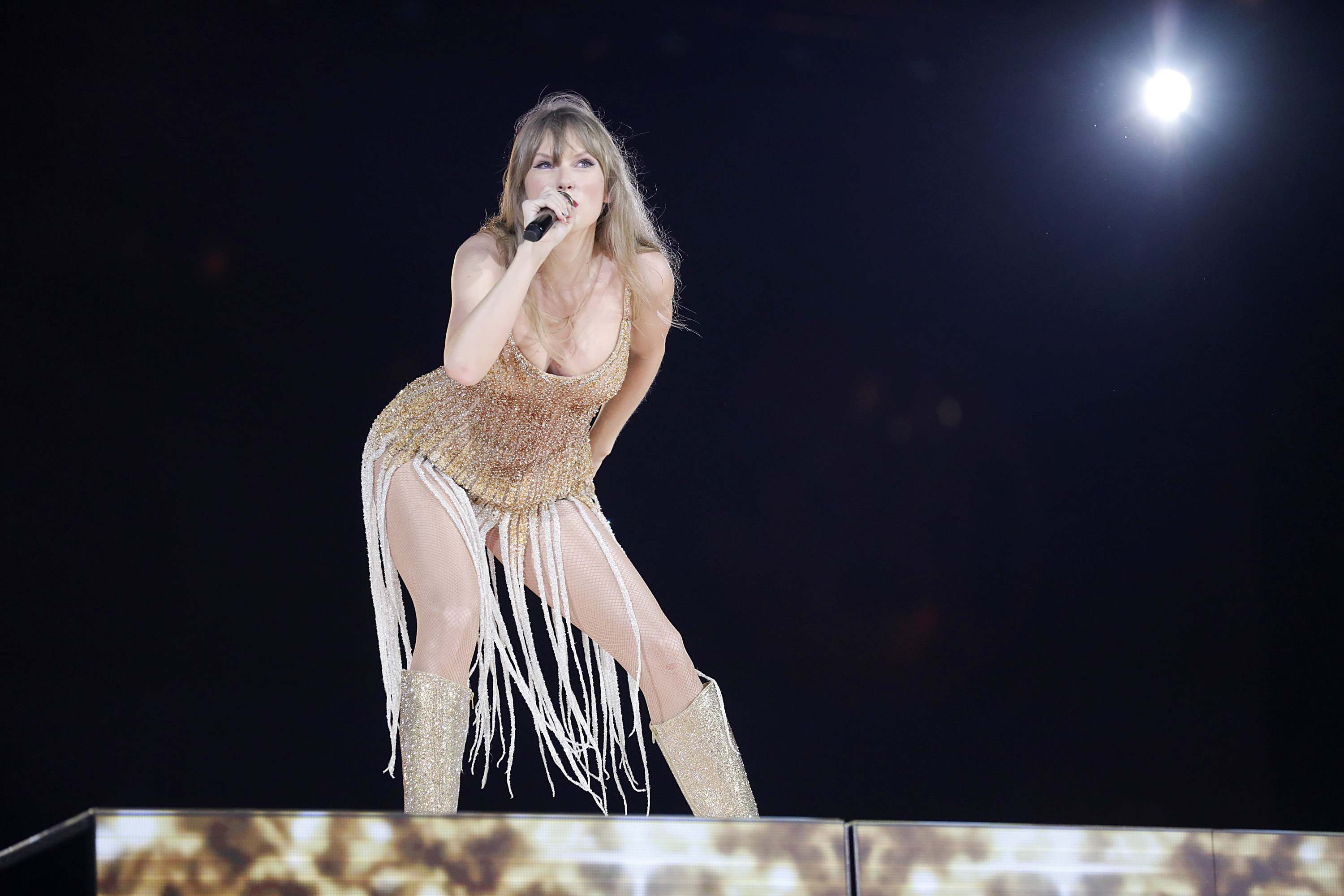 In the video, Taylor is performing her song "Delicate," and when she turns to face one section of the crowd, an attendee holds up a sign that simply reads: "You OK?"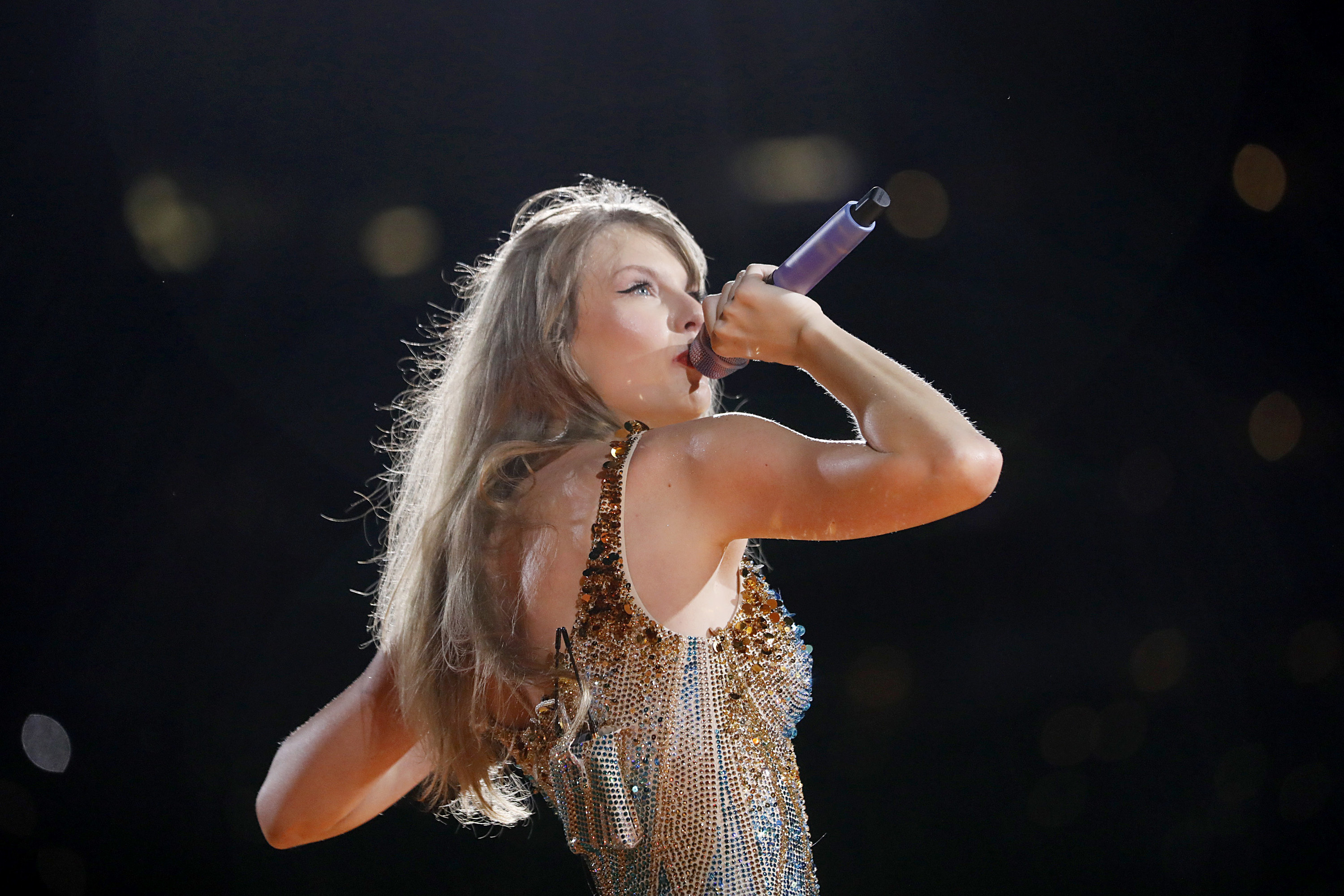 This is directly in Taylor's eyeline, and seconds after it's held up, she gestures a thumbs up in the fan's direction to the beat of the song in a blink-and-you'll-miss-it moment.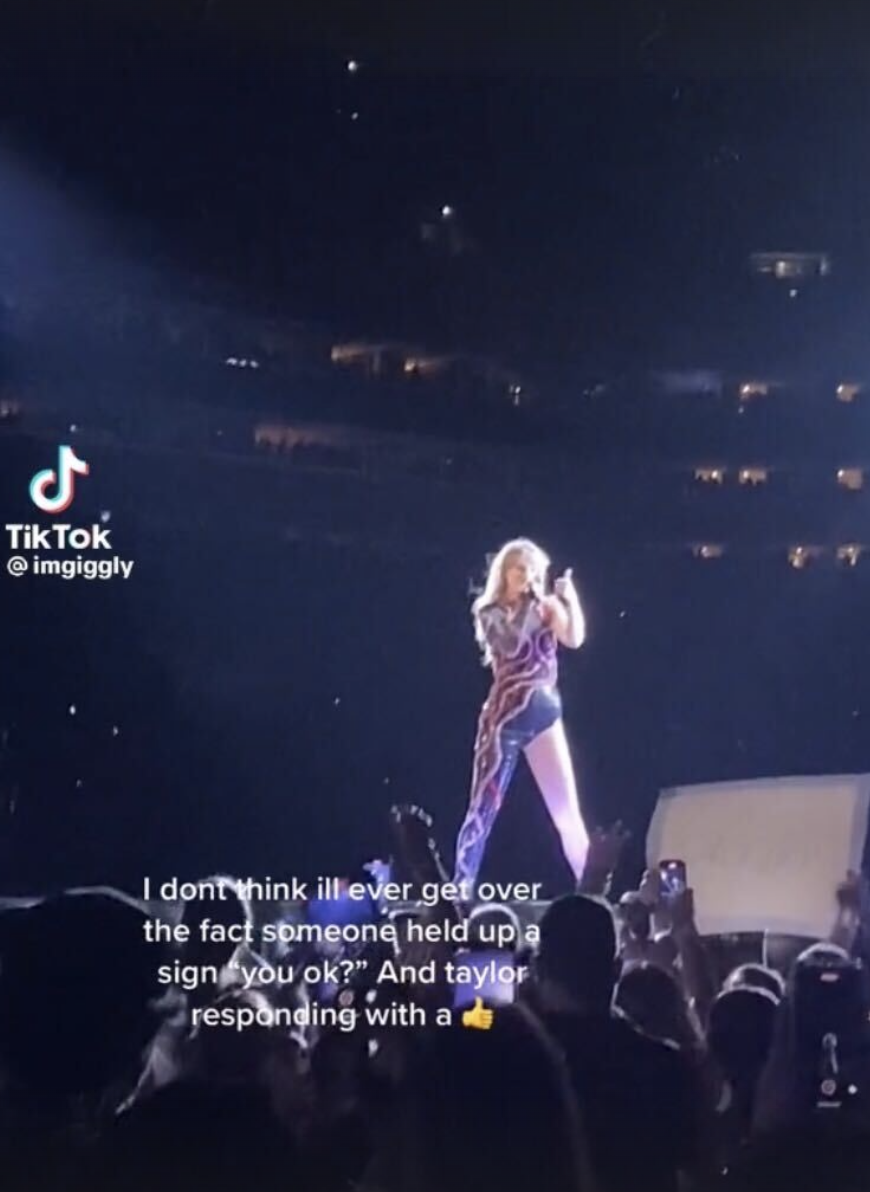 As the sign goes back down, Taylor seamlessly continues with the rest of her performance — leaving those who saw what she was responding to elated.
The person who shared the video posted it alongside the caption: "I don't think I'll ever get over the fact someone held up a sign 'you ok?' And Taylor responding with a 👍" and many people in the comment section revealed that they were also at the show and had noticed Taylor's thumbs up but did not realize why she had done it.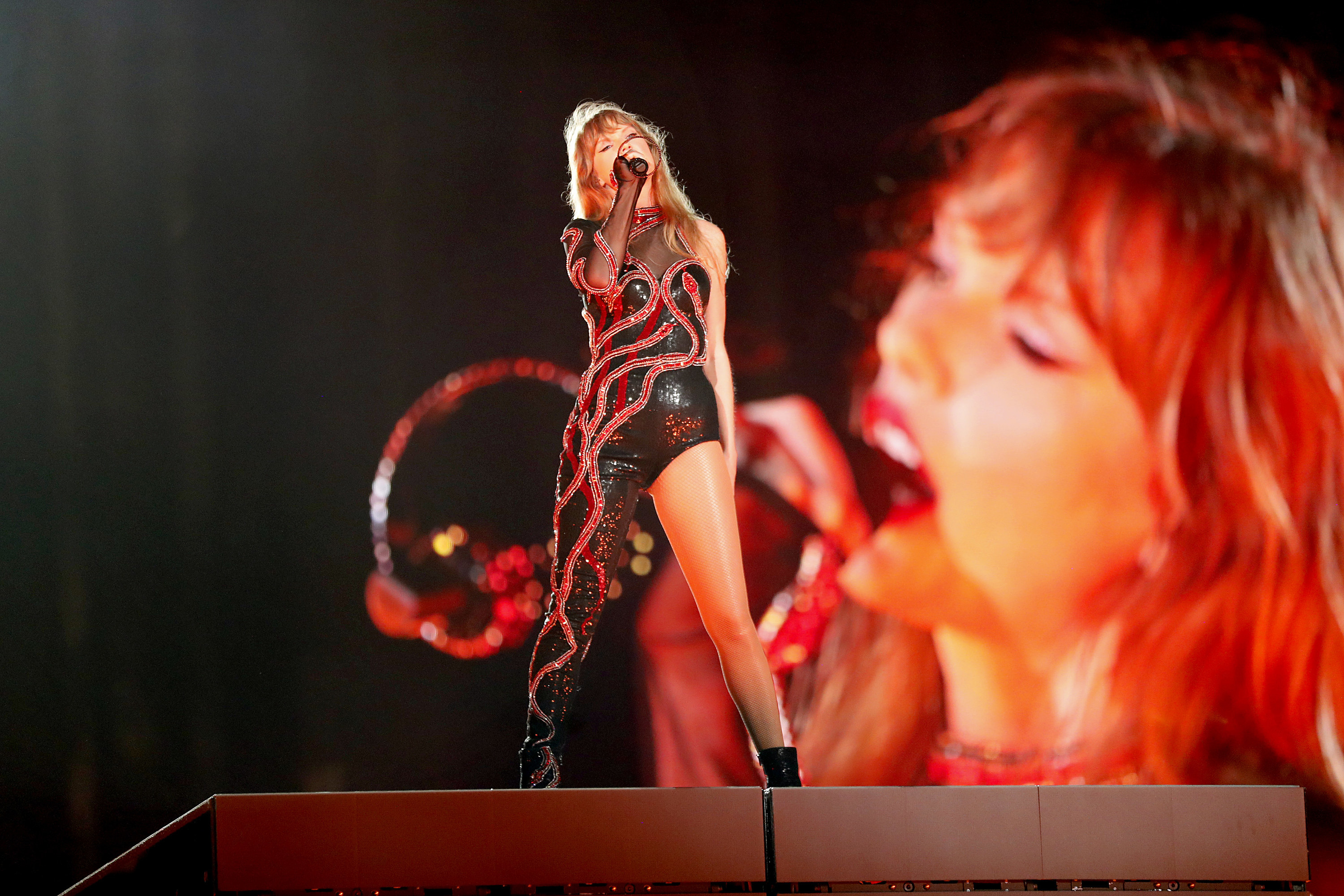 "no bc i saw her do that but i was so far so i didn't realize she was responding to a sign omg," one comment read. Someone else added: "I saw the thumbs up and was wondering what it was to!"


It was also pointed out that, unlike many other artists, Taylor doesn't usually acknowledge signs that are held up during her shows.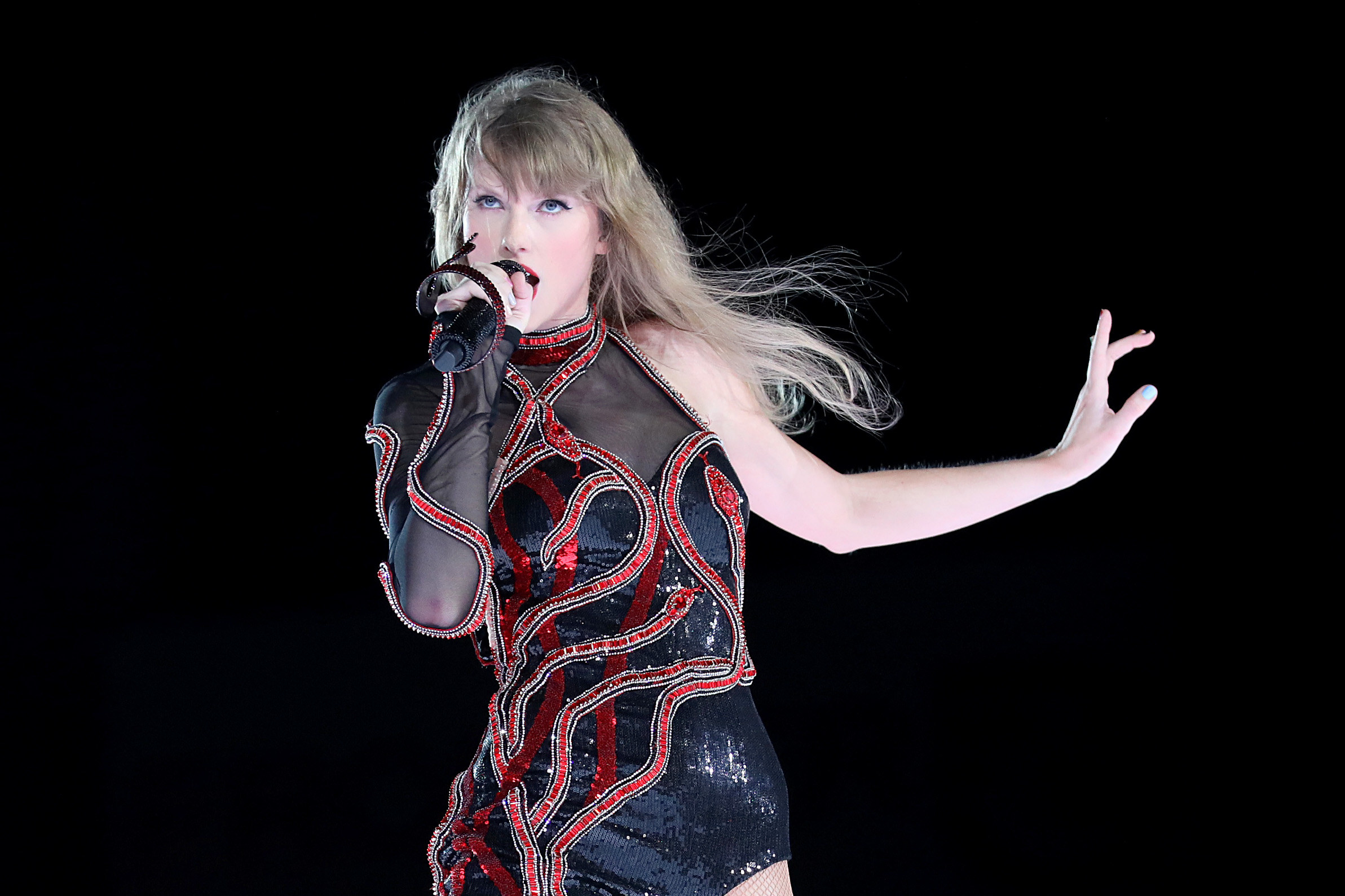 Fans generally appreciate this, as signs tend to obstruct the view of other people in the crowd, but this particular message was considered important enough to be an exception to this rule.
"The only time holding up a sign was fine," a fan wrote. Another echoed: "flawless sign etiquette."

"ok signs aren't cool at Taylor shows but mad respect to them for immediately lowering it when she responded," a third concluded.

All in all, most fans were just grateful by the confirmation that Taylor is OK. One person commented: "This is so cute bc be honest we're all a little worried. Our girl has a lot going on at the moment 😭🫶🏼"

"that's all i needed to know 🤝❤️," another agreed. Someone else shared their appreciation that the star chose to acknowledge the sign instead of just ignoring it, writing: "i actually love this so much. i'm so glad she responded and to know that she is doing well🥲"


"I think it's sweet of the fan to check on her," one more said.

And others were just impressed by how smoothly Taylor incorporated her reaction into her performance. One TikToker wrote: "The thumbs up being perfectly on beat is so Taylor I love it."

Earlier at the same show, Taylor had told the crowd just how much being on tour and having this quality time with her fans benefitted her well-being.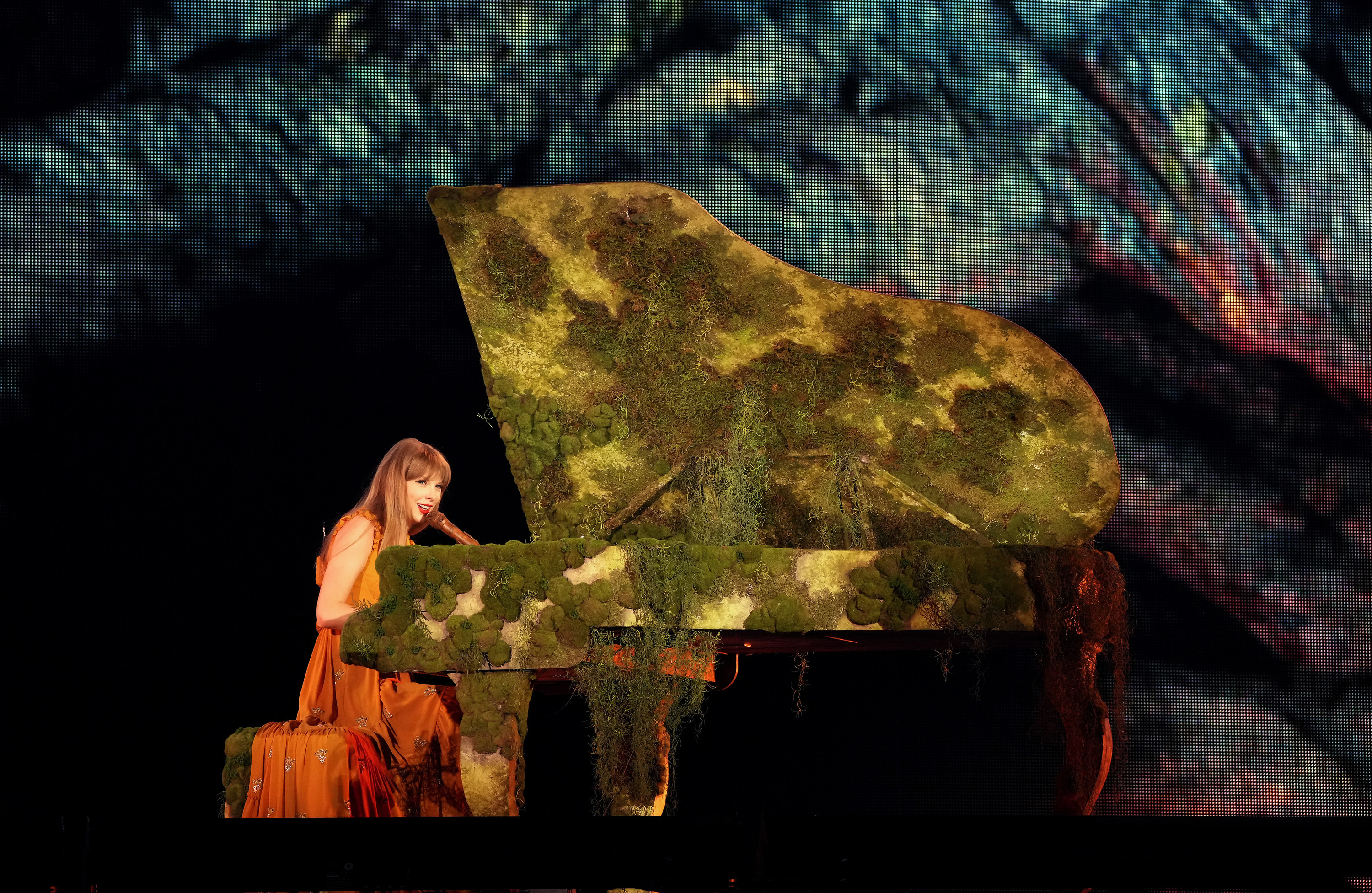 Before her performance of "Champagne Problems," she said: "I'm really loving this tour. It's become my entire personality and I've always loved putting on shows, always loved that connection."
Taylor then added: "Knowing you have felt the same way… I need you guys, very much, for my well-being."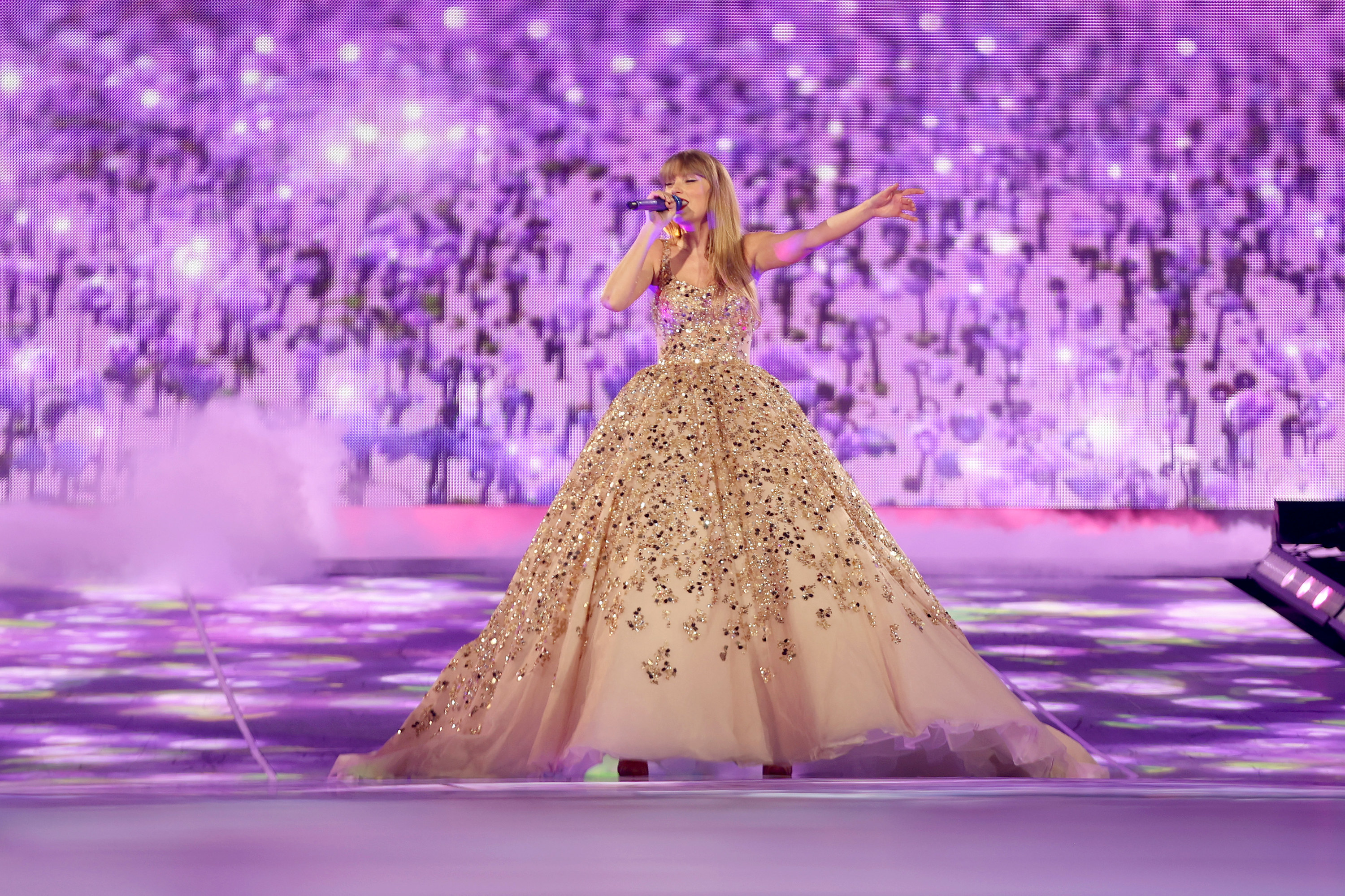 The star is also being supported by her inner circle, with her mom and dad at every night of the tour so far.
Taylor's best friend, Selena Gomez, has also been in attendance, and during two of her Tampa shows Taylor was joined on stage by her close friend and collaborator Aaron Dessner.
The next stop on the Eras Tour is in Houston this weekend.