This is an excerpt from Incoming, BuzzFeed News' morning newsletter dedicated to making sense of this chaotic world we live in. Join the club here.
They worked in Big Tech and lived the American dream. Now they might be forced to leave the country.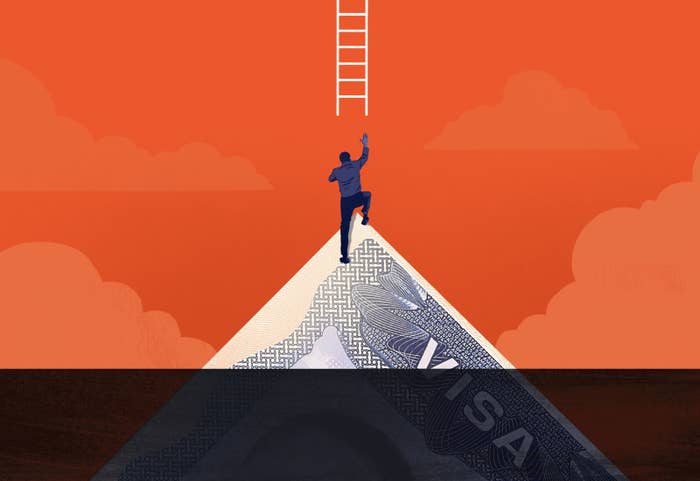 "It felt great to join Big Tech," said Rohan Patil, who came to the US from India and has been working for Meta since 2019. "The folks back home loved it. The money was great. It was a bit surreal to see yourself earning more than most of America."
But when Patil was one of the 11,000 workers laid of by Meta in November, he was, in his words, "basically fucked."
Over 140,000 tech workers have lost their jobs so far this year, according to Layoffs.fyi, a tracker created by Roger Lee, a San Francisco–based entrepreneur. Nearly two-thirds of November's 45,000 cuts were from Meta, Amazon, Twitter, and Cisco alone. Other companies, like Apple and Alphabet, have slowed down or frozen hiring entirely.
Following these mass layoffs, thousands of workers on visas are racing against the clock to find new jobs to avoid having to abruptly uproot themselves and their families. Companies like Meta, Amazon, Twitter, Salesforce, Stripe, and Lyft hired at least 45,000 workers on H-1B visas over the last three years, according to an analysis of US Citizenship and Immigration Services data by Bloomberg. Because the H-1B visa is tied to one's employer, laid-off H-1B holders have 60 days to find a new job — or leave the country.
Now, in the absence of quality assistance from the employers that laid them off, international workers on visas are turning for help to perhaps the best resource available to them: each other.
Russia blames Ukraine for air base attacks and quickly retaliates
The Kremlin accuses Ukraine of striking two air bases and has retaliated with a barrage of missiles in several Ukraine regions. AP reports that the attack has caused mass blackouts and water and heating shortages.
SNAPSHOTS
Why these Mexican bike enthusiasts are fighting local gang culture. Los Chilangos, which includes more than 100 members, began in 2014 as a way to promote positive lowrider biking culture as an alternative to falling into the world of drugs and gangs.
The man who shot Lady Gaga's dog walker was sentenced to 21 years in prison. James Howard Jackson admitted his guilt as part of a deal in which he pleaded no contest to one count of attempted murder for shooting Ryan Fischer during the 2021 robbery.
The composer of the White Lotus theme song hopes the track reminds readers that "as long as we're here, we can still keep celebrating that we're here." The song, titled "Renaissance," only clocks in at a little over 90 seconds, but it's had a very big impact online — and in dance clubs — where it has swiftly taken on a life of its own.

The Supreme Court heard arguments on a major case on religious freedom and same-sex marriage
Should a designer, based on their religious objections, be allowed to refuse to make a website for a same-sex couple's wedding?
That was the question that the Supreme Court justices grappled with during oral arguments in 303 Creative LLC v. Elenis, a case involving a Colorado web designer who says her state's antidiscrimination law would compel her to create speech that contravenes her Christian beliefs. Lorie Smith had not yet turned away a specific couple but was instead arguing preemptively that the law would prevent her from doing so.
In Monday's hearing, the court's conservative majority appeared to be sympathetic to Smith's claim that the First Amendment protected her right not to speak as an artist if it violated her religious beliefs. However, justices appeared to be searching for ways to narrow their ruling so as not to upend antidiscrimination laws nationwide.
"This is not a hotel, this is not a restaurant, this is not a riverboat or a train," Justice Clarence Thomas said as he tried to distinguish the case from prior ones involving civil rights. "I'm interested in the intersection of public accommodations law and speech."
Conversely, Sotomayor tried to signal the alarm bells about the potential ramifications of the court's decision. "How about people who don't believe in interracial marriage? Or about people who don't believe that disabled people should get married?" Justice Sonia Sotomayor asked Smith's attorney. "Where's the line?"
IMAGE OF THE DAY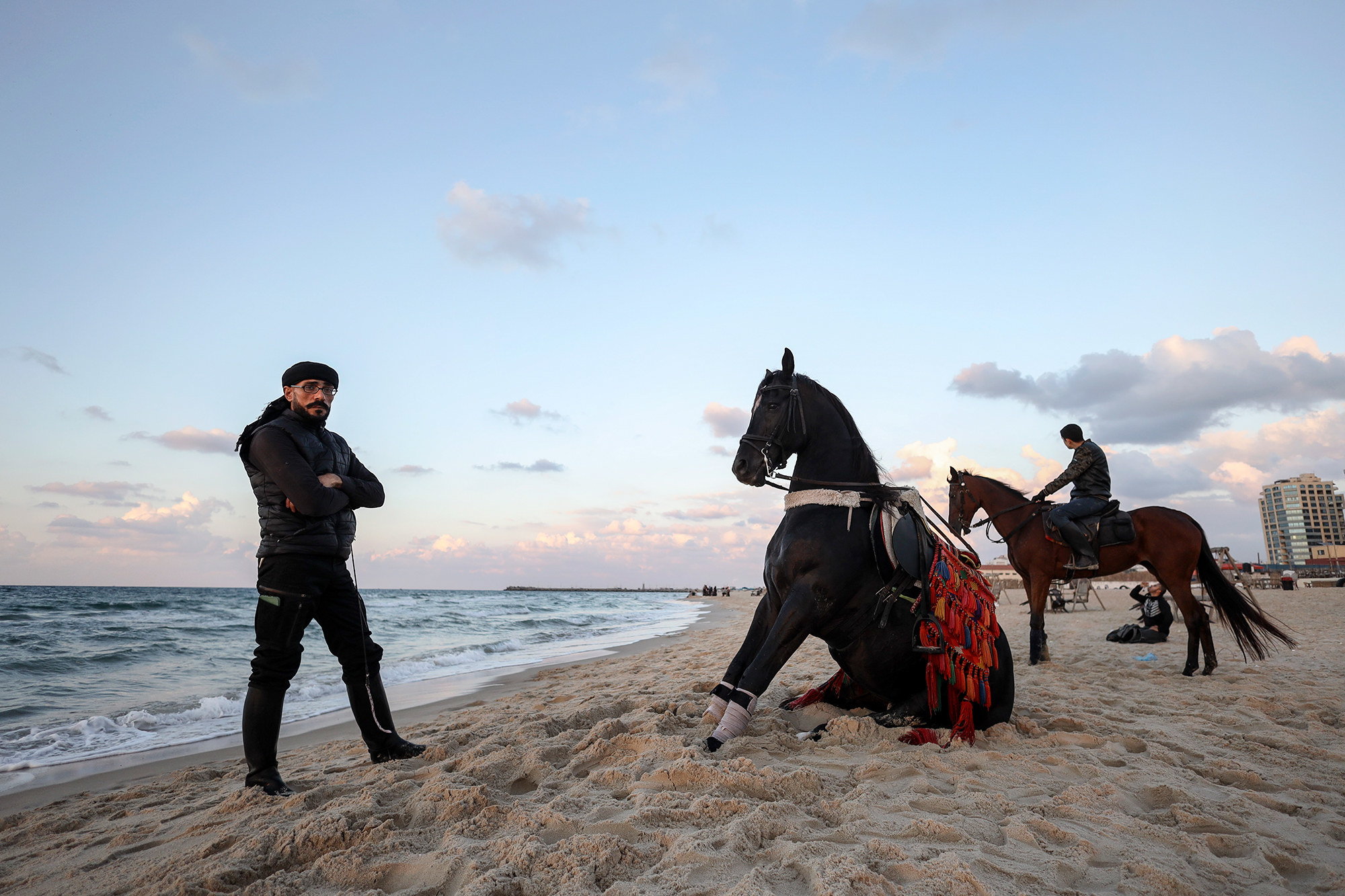 The Book of Goose by Yiyun Li
Li's latest book begins with narrator Agnes's discovery that her childhood best friend Fabienne has died. This revelation liberates Agnes to tell the truth about their youth, including her intensely intimate relationship with Fabienne and her rise to stardom as a child prodigy. What begins as a coming-of-age story told in flashbacks turns into a fable about the nature of intimacy and making art. Each chapter cuts like a knife, telling a story that is singular in its insight.
Fight Like Hell: The Untold History of American Labor by Kim Kelly
For as long as corporate greed has been part of American life, working-class solidarity has been an enduring corrective. Connecting an Appalachian coal mine to the Amazon warehouse in Bessemer, Alabama, and a Starbucks in Buffalo, Kelly foregrounds the revelatory organizing work done by women, people of color, immigrants, LGBTQ people, and disabled people. Fight Like Hell is an electrifying, inspiring history of how countless American industries have exploited employees of marginalized backgrounds, and how these workers protected one another and fought back.
When Women Were Dragons by Kelly Barnhill
Alex Green is a child when the Mass Dragoning occurs, when 300,000 women — fed up with daily misogyny — transform into dragons. These women dragons take to the skies and do not return, including Alex's Aunt Marla. Alex keeps her eyes on the ground and tries to repress her memories of dragons and family, but everything about her feels wrong, from her mathematical aptitude to her attraction toward girls. It's a powerful, searing novel that feels deeply true, despite its magical premise.
There are 22 more extraordinary book recommendations in our full list. Don't miss out.

Still reading, eh? Seems like you might want to get this in your inbox. No pressure though. Just some food for thought.