Rohan Patil came to the US from India in 2015 to get a graduate degree in computer science. Patil was "fascinated by America," he said, and when he got a job in machine learning and research at Amazon two years later, he was elated.
"It felt great to join Big Tech," said Patil, who requested an alias so that he could talk candidly. "The folks back home loved it. The money was great. It was a bit surreal to see yourself earning more than most of America."
Eventually, a recruiter from Meta (then Facebook) reached out, and Patil started working for the social media giant in New York in 2019. "I bought big into Meta's culture," Patil said. He liked how fast-paced the company was and the impact that it had on the lives of billions of people around the world. "We felt invincible," he said.
At 5 a.m. ET on Nov. 9, an email from Meta CEO Mark Zuckerberg hit Patil's inbox. Meta was laying off more than 11,000 people, about 13% of its workforce. Patil wasn't surprised. Reports about Meta's impending layoffs had begun circulating just days before. But at 6 a.m., Patil got another email. It contained a separation agreement, confirming that he was one of the people being let go.
"I really couldn't believe it," Patil said. Morale at Meta had cratered since June, when Zuckerberg said he was "turning up the heat" to encourage people to leave the company. But Patil thought he would be safe because he was a high performer. "Layoffs were coming," he said, "but like everybody else at the company, I thought, Not in my backyard!"
Bad news has arrived in thousands of technology workers' backyards recently. In 2022, tech companies around the country made some of their biggest cuts yet, thanks to a pandemic-era slowdown of online growth and a potential economic recession. More than 140,000 tech workers have lost their jobs so far this year, according to Layoffs.fyi, a tracker created by Roger Lee, a San Francisco–based entrepreneur. Nearly two-thirds of November's 45,000 cuts were from Meta, Amazon, Twitter, and Cisco alone. Other companies, like Apple and Alphabet, have slowed down or frozen hiring entirely.
For Patil, there was an additional complication — he is on an H-1B work visa. That's the most common type of visa used by technology companies in the US to hire international workers in fields like computer science where American representation is usually low. A recent analysis of US Citizenship and Immigration Services data by Bloomberg showed that companies like Meta, Amazon, Twitter, Salesforce, Stripe, and Lyft hired at least 45,000 workers on H-1B visas over the last three years. Because the H-1B visa is tied to one's employer, laid-off H-1B holders have 60 days to find a new job — or leave the country.
"I was basically fucked," Patil said.
Now, Patil and thousands of other laid-off workers on visas are racing against the clock to find new jobs to avoid having to abruptly uproot themselves and their families and leave the country. It can be a daunting situation — many have mortgages to pay, children in school, or other life complications.
Hours after Meta announced its layoffs last month, hundreds of workers on visas frantically started drafting an email for the company's human resources department. They had a request: Since Meta was offering them four months of severance pay, could they stay on the payroll for that amount of time instead of having their employment terminated after the federally mandated two months' notice? Being on the payroll for longer would give them more time to find something else, the laid-off workers wrote. Many tech companies had a hiring freeze, they noted, and getting new jobs during the holiday season would be tough.
"[This] puts our families, spouses, and kids in school in a terrible situation," the employees wrote in a draft of the email read out to BuzzFeed News by a former Meta employee. "Looking forward to getting a kind extension for the last day of notice period in this difficult time for all of us."
In a WhatsApp group of hundreds of laid-off Meta employees on work visas, the mood was tense, according to two former employees in the chat who did not want to be named for fear of retaliation from Meta. Some people wanted more colleagues to sign the letter to put pressure on management. Others wanted nothing to do with it lest they anger senior executives.
A Meta spokesperson declined to comment on the letter or whether Meta considered the request.
Meanwhile, on LinkedIn, desperate posts from panicked workers on H-1B visas from Meta and other companies have been going viral.
"My employment is terminated immediately with no reason today by Elon's Twitter 2.0 team before Thanksgiving," posted Yiwei Zuang, a former machine learning engineer at Twitter. "I am on an H1B visa and have only 60 days to start a new job." Zuang's post was shared more than 500 times, receiving nearly 15,000 likes and more than 800 comments full of potential leads and messages of solidarity.
"Consider moving to Vancouver too," one commenter said. "As an experienced engineer, you can comfortably get a permanent residence on landing and not worry about the shitty H1B ever again."
Other LinkedIn users posted about the difficulty of finding a new job in the current climate. "60 days is not enough for most people to find a job in a recession-induced economy and holiday season," a software engineer wrote on his own page. "Hundreds if not thousands of folks and their families will have to leave the country and start their lives again. Parents and their kids could be separated. Years of hard work and personal sacrifices, working in the U.S. would amount to nothing."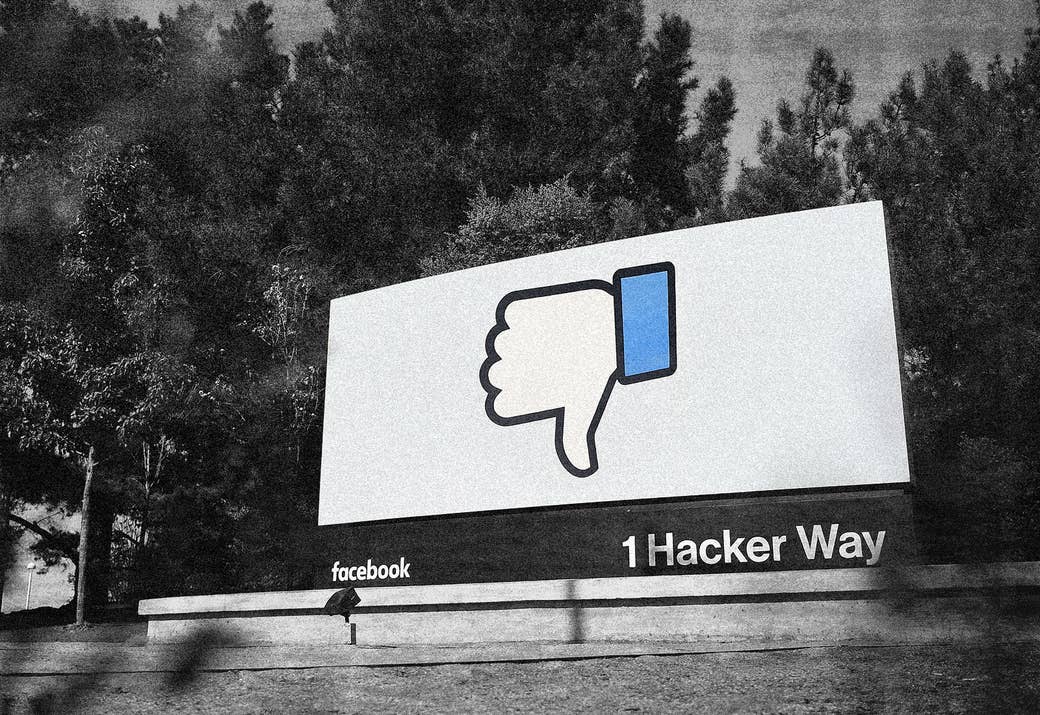 Only 85,000 H-1B visas are given out annually, through a lottery system. The visas last for three years, with a possible extension of another three. If a worker hasn't applied for permanent residency — often referred to as a "green card" — by the end of their six-year stay, they need to leave the country. In fiscal year 2021, 74.1% of H-1B visas went to people born in India, while 12.4% went to people from China, data from US Citizenship and Immigration Services shows.
Under the Immigration Act of 1990, each country of origin is allowed a maximum of 7% of employment-based green cards each year. Once workers have applied for a green card, they can stay in the US until they receive one, but the 7% cap has caused massive backlogs and lengthy wait times. A congressional report published in 2020 showed that Indian workers who applied for a green card that year would get one after 195 years. Chinese workers would get one after 18 years, while people from all other countries would get one within a year.

In June 2021, a bipartisan bill called the Equal Access to Green Cards for Legal Employment Act was introduced in Congress by California Democratic Rep. Zoe Lofgren and Rep. John Curtis, a Utah Republican. The act would increase the per-country cap on employment-based green cards from 7% to 15% in order to reduce or eliminate backlogs.
"Our immigration system is broken," Jorge Loweree, managing director of programs and strategy at the American Immigration Council, told BuzzFeed News. "It's beset by delays, bureaucracy, and arbitrary caps, and it often forces many people who qualify for permanent status in the US to wait years before it is ultimately granted to them."

It's because of these problems, Loweree said, that many people are "forced to try to use temporary categories like H-1Bs to cobble things together while they wait for their number to be called. This creates considerable mobility issues for workers and their families, and it creates a desperation for those who have been here for many years building their lives."
After they're laid off, workers on visas have no time to waste. Their options are limited: If they can't find a new employer to sponsor their visa within 60 days, they can try switching to a different type of work visa, according to Farhana Nowrin, an immigration attorney at Deel, a company that helps US businesses hire workers from all around the world. "The alternative would be to look into non-work visas, like a B-1 visitor visa," she said, or a difficult-to-get self-sponsored green card. A laid-off visa holder whose partner is also on an H-1B could also become a "dependent" on their partner's work visa, which may or may not give them the right to work.
"Beyond that," Nowrin said, "leaving the country may be the best or only course of action."
Patil, the former Meta employee, immediately emailed an immigration hotline provided by Meta's HR department and joined WhatsApp groups, Slack channels, and Discord servers set up by impacted Meta employees to figure out what the implications of the layoff were for him. But when he didn't hear back from the hotline for more than a day, despite multiple emails, he started looking for immigration lawyers on his own. Across the company, many of his colleagues were doing the same thing. (A Meta spokesperson told BuzzFeed News that the hotline had started responding to emails from impacted employees on the day of the layoffs.)
Multiple laid-off Meta employees told BuzzFeed News that they received a packet on immigration guidance containing a "high-level overview" of options for visa holders. "Meta is providing this overview for general information purposes only," the document read, with a disclaimer that the information didn't constitute legal advice for the immigration needs of specific employees.
"[Meta] could have at least put a law firm on a Q&A session. Instead, we got fucking nothing."
"Your next steps will be dependent upon your personal decisions and circumstances," it read. If employees had questions, they were asked to contact Meta's immigration hotline "or consult independent legal counsel for guidance."
"[Meta] could have at least put a law firm on a Q&A session," said Ann Min, a Chinese national on an H-1B visa who was laid off after working at the company for more than a year and who requested a pseudonym to avoid retaliation from her former employer. "Instead, we got fucking nothing."
A Meta spokesperson told BuzzFeed News that the company had provided impacted employees access to immigration specialists, referred them to support resources, and provided them opportunities to ask specific questions of Meta's external legal vendors through email and phone consultations. The spokesperson also said that recommending consultation from independent legal counsel for anyone experiencing a change in their visa status was standard practice.
Meta is far from being the only company beset by complaints that it didn't provide adequate immigration support to laid-off employees on visas. Rohit Kulkarni, an engineer from India on an H-1B visa who was one of the 500 people Peloton cut in October, told BuzzFeed News that the company's "support" meant getting access to an immigration lawyer who laid out the standard options. "That was all," Kulkarni said.
Peloton did not respond to multiple requests for comment from BuzzFeed News.
Two former Twitter employees on work visas who got swept up in the massive cuts made by the company's new owner, Elon Musk, in the first week of November told BuzzFeed News that they had received no support from Twitter to figure out immigration, despite having worked at the company for years. (Both workers requested anonymity to avoid retaliation from Twitter.) One of the workers wasn't sure exactly when their 60-day post-layoff countdown started, and when they asked HR for clarification, they suggested that the worker hire their own immigration counsel.
Twitter did not respond to multiple requests for comment from BuzzFeed News.
Divya Singhal, whose name was changed to protect her identity from her former employer, was one of the thousand employees that e-commerce company Shopify laid off in July. When her manager got on a call with her to tell her she was being let go, Singhal had just one question: Could Shopify provide her with immigration assistance since she was on an H-1B visa?
Singhal told BuzzFeed News that she subsequently got 15 minutes on the phone with an immigration lawyer provided by the company. She claimed that the lawyer told her that her options were to: find another job within 60 days; switch to a tourist visa that would let her stay in the country while she looked for employment; switch to a dependent visa through her husband (also from India); or leave the country.
"That's it. That's the support they gave," Singhal said. "You don't need a lawyer to tell you the basics."
On another call with the HR department, Singhal asked to remain on Shopify's payroll for four months, instead of the four months of severance offered to impacted employees, to give her more time to find another job. The company, she said, refused: "HR was so cold."
Sick with stress and three months pregnant, Singhal finally hired her own immigration attorney and started the process of becoming a dependent on her husband's work visa. Two months later, she got a new job, but it took another two months to get her H-1B visa transferred to her new employer.

Singhal said she's shaken. "I'm still insecure," she said. "I'm literally so insecure."
"Shopify followed all Department of Labor and USCIS requirements for Labor Condition Applications and non-immigrant visas for those impacted employees on a Shopify sponsored H1-B visa," a Shopify spokesperson told BuzzFeed News. "In addition, we offered an immigration consultation call to employees as an opportunity to discuss their specific situation with external legal partners."
Experts said that the ability of companies to handle immigration issues could determine their appeal as workplaces. "In the future, companies that have in place a thoughtful policy on helping those laid off get immigration resources and legal support will look way more attractive to workers," Nowrin said. "It may be a new window through which workers view a company — are they educated on immigration issues and will they offer support if they do layoffs?"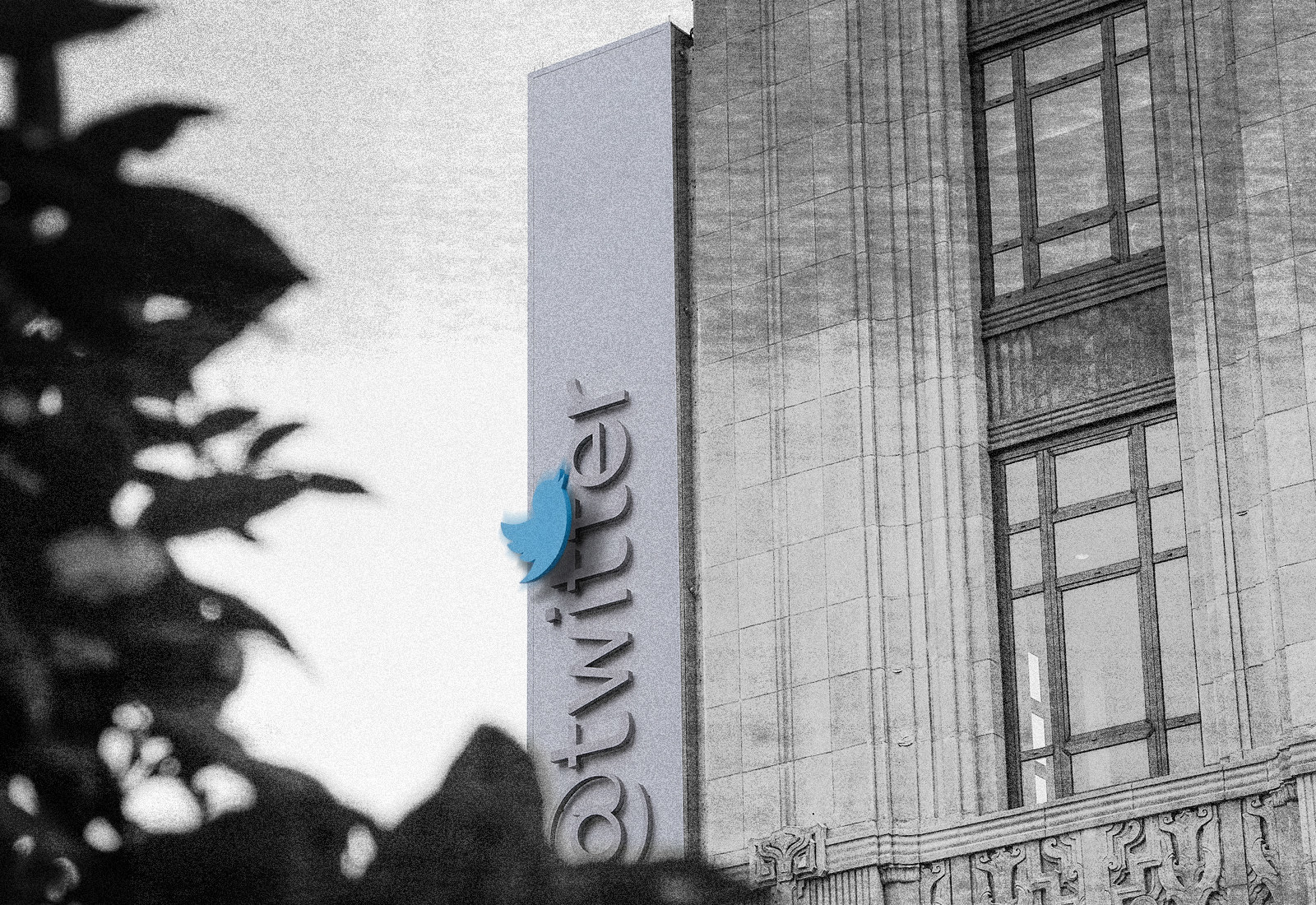 In the absence of quality assistance from the employers that laid them off, international workers on visas are turning for help to perhaps the best resource available to them: each other.
Days after the layoffs at Twitter, Vidhi Agrawal, a Silicon Valley–based product manager with enterprise software company Databricks, created a database for laid-off workers on H-1B visas, intending to share relevant candidates with recruiters and hiring managers she knew. "We are in this together and we will make it through these hard times," she wrote on LinkedIn, where she posted the database.
Within four days, Agarwal was swamped with more than 500 résumés, so she roped in Shruti Anand, a friend and former colleague who works at the cloud-computing company Snowflake, to help. Together, the two women started spending evenings, usually after putting children to bed, combing through and vetting hundreds of résumés before forwarding them to employers still hiring. As the résumés roll in, they're looking for volunteers to assist them with the project.
"I was like, even if we can get five people a job, it will be a huge win," Anand told BuzzFeed News. Within the first week, 20% of the people whose résumés they had passed along got calls to interview, she said.
Agrawal, who is from New Delhi, India, and has been in the US since 2011, is the first woman in a large family of more than a hundred first cousins to have come to the US to study. "That's why what is happening right now weighs on me," she said. "It's been hard, but I've been privileged."
Agrawal and Anand are also on H-1B visas but haven't been impacted by layoffs yet. "What's happening is very real for us," Agrawal said. "This could happen to me too."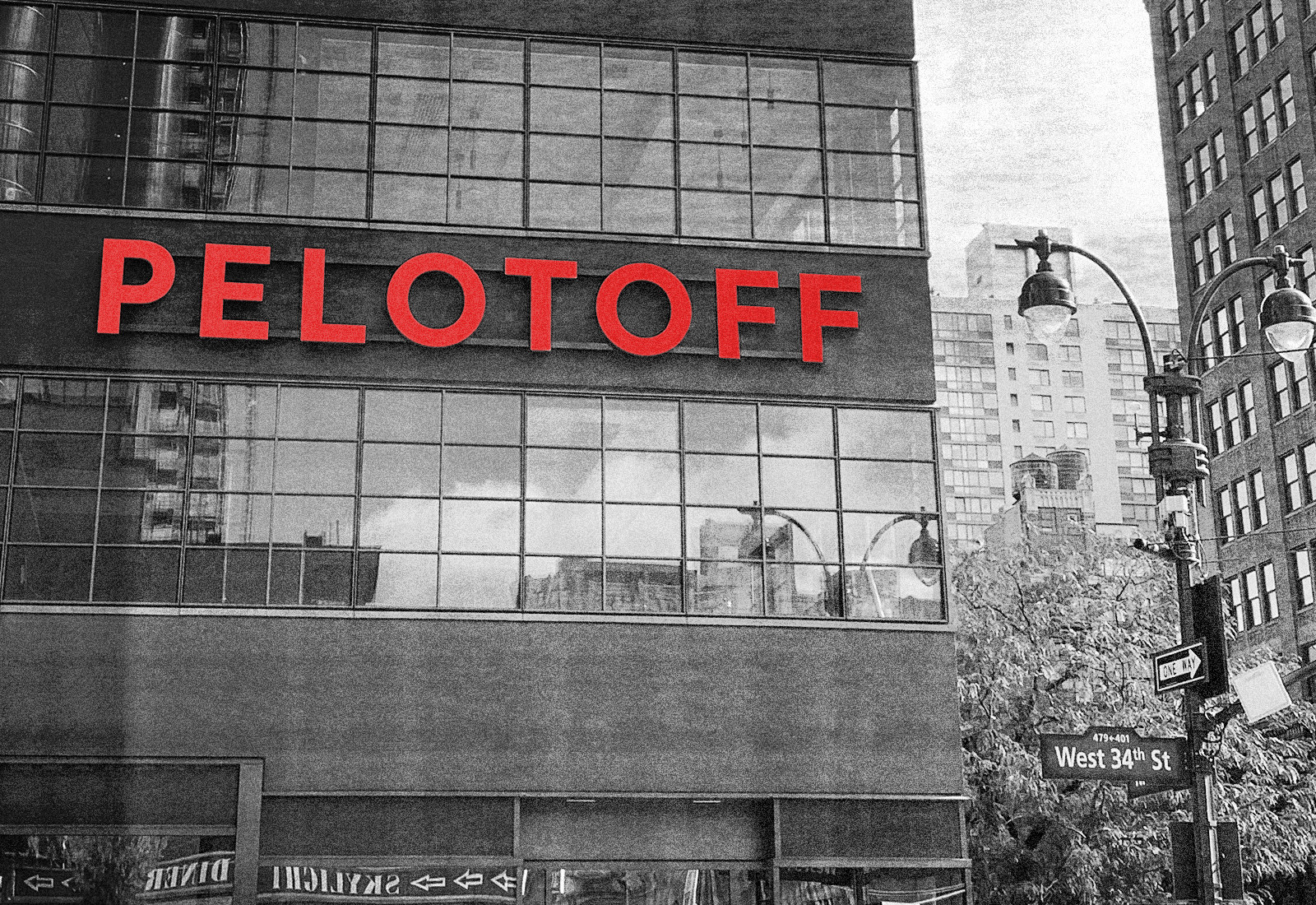 A month after he got laid off from Meta, Patil still spends about three hours a day scouring LinkedIn for positions and applying to them. He hasn't landed anything yet, but he's counting on having Meta on his résumé to get something soon.

Being laid off from a tech company is a "reality check," he said. He added that even if he is forced to leave the US right now, he still wants to come back for its "freedoms" and the quality of life. "This country has done wonders for me both personally and professionally," he said.
But many others are using this fraught moment to rethink their relationship with the US itself.
"Like, is it really worth it for me to stay in the US at this point?" asked Min, the worker from China laid off from Meta. "This is a country where you're constantly being marginalized. I'm an Asian woman living in New York. Every day I walk into the subway station worrying if someone's going to shove me into the track. Is it worth staying here for a job and country that doesn't care about you? It's an existential crisis."
Anand, one of the creators of the database helping laid-off workers, is having similar discussions with her husband at home in Fremont, California, the Bay Area suburb where she lives.
"We own a house here, and we have a 2-year-old," she said, "but this is a very scary moment for me. Is this what I really want to do? Is this where I want to live long term given the sheer pressure you have if you're on a visa?"
Anand said that she and her husband had already been thinking about moving back to India since the start of the COVID-19 pandemic. Many people she knows returned there this year. "Since the layoffs, we've been giving that plan some thought again," she said.
Kulkarni, the former Peloton engineer, said he was stressed on the Thursday he got laid off from the company. But after posting an appeal on LinkedIn, he landed five interviews almost immediately, something he attributes to the popularity of the Peloton brand. By Friday evening, Kulkarni had signed on for a new job, although he can't begin working while his H-1B visa is still in the process of being transferred to his new employer.
"This is not a great country to move to for immigrants," Kulkarni said. "Like, I definitely feel like my horizons expanded when I moved here. But when it comes to immigration, it's much easier to live in Canada or the UK."
When Kulkarni exhausts his six years on the H-1B, he plans to return to India. He said that having lived, worked, and gone through the struggles of immigration in the US has made him stronger.
"Now I know things," he said. "I've learned things and I've seen things. I am now capable of going back and doing anything and being good at it."
Kulkarni's new employer offered to apply for permanent residency for him. "I don't want to get into the endless line for a green card and wait for it all my life," he told BuzzFeed News.
He turned the offer down. ●
UPDATE
This story was updated with a statement from Shopify.