This is an excerpt from Incoming, BuzzFeed News' morning newsletter dedicated to making sense of this chaotic world we live in. Join the club here.
Welp, Trump is under investigation for Espionage Act violations and obstruction of justice.
Newly unsealed search warrants related to the FBI's Monday raid at Donald Trump's Mar-a-Lago estate in Florida reveal details about an extraordinary investigation into the former president — who is suspected of having improperly taken documents and souvenirs with him when he vacated the White House.
Per the search warrant, Trump is under investigation for gathering, transmitting, or losing defense information (an Espionage Act violation); concealment, removal, or mutilation generally of government documents; and destruction, alteration, or falsification of records in federal investigations. Violations of these statutes can lead to imprisonment and fines.
Agents removed 11 sets of classified documents from Mar-a-Lago, as well as photos, the executive clemency grant to Trump ally Roger Stone, and a document with information on French President Emmanuel Macron. The Washington Post also reported that classified documents relating to nuclear weapons were among the items being searched for by the FBI.
On Friday, Trump attempted to cast the investigation into his actions as being politically motivated. Representatives for President Joe Biden stated that he has been unaware of the probe, which is being handled independently by the attorney general and his staff, as is custom. Trump also attempted to argue that he himself declassified the documents he took with him when he was president, but there is a formal federal process for doing so.
New details emerge about the Crimea blast
The series of explosions at a Crimean airbase last week caused exceptional damage — and have no independently confirmed cause. Videos, satellite images, and eyewitness reports gathered by the Washington Post outline new details of the blasts, which destroyed at least eight aircraft and parts of the military base.

Russia says the incident was triggered by an accident at the base. Anonymous Ukraine officials have claimed credit for the attack and say that the death toll is much higher than the one casualty that Russia has reported.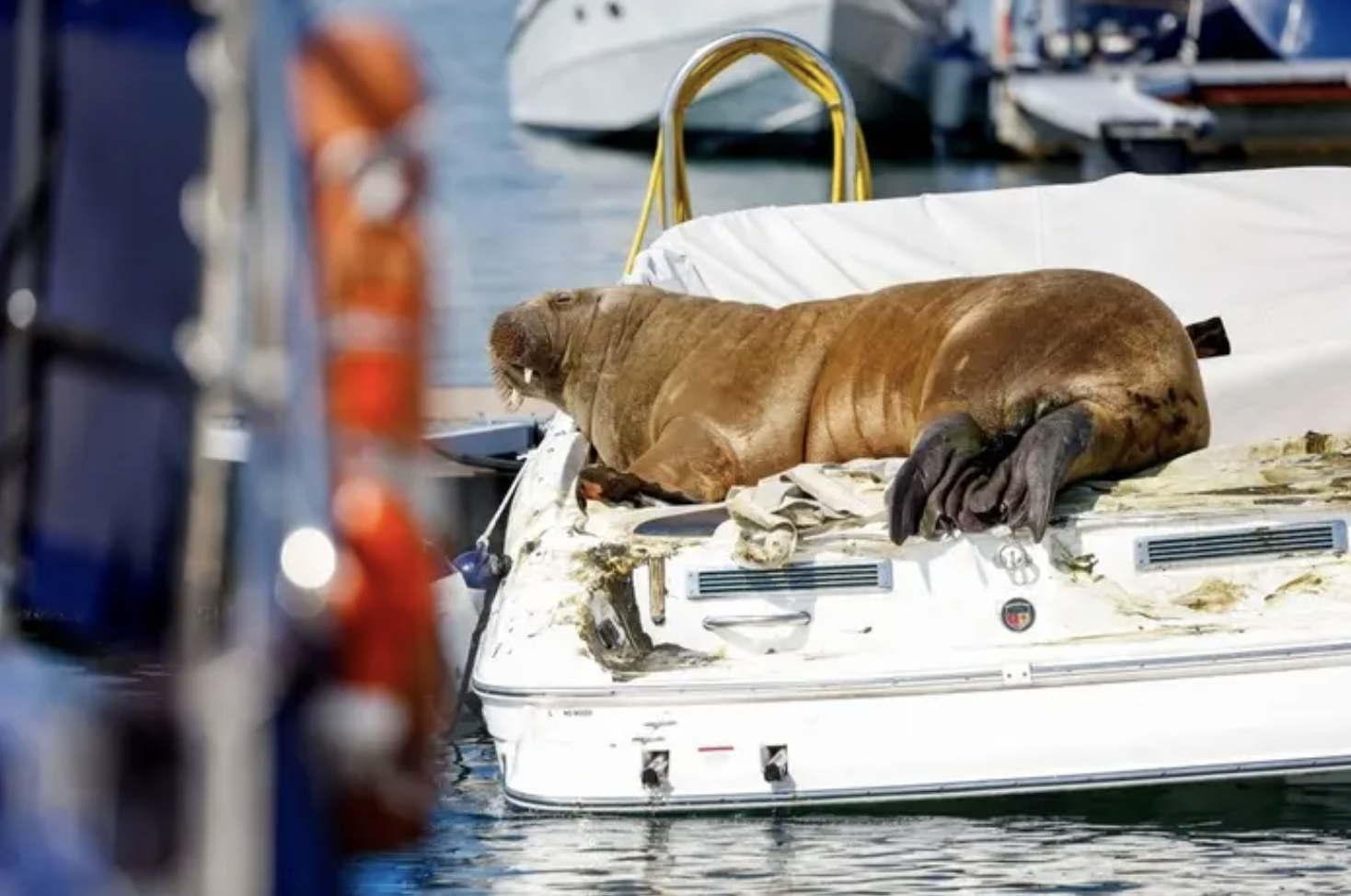 A man crashed his car into a vehicle barricade near the Supreme Court early Sunday morning, then killed himself, authorities said. Based on initial investigations, police said that it did not appear that he was targeting any members of Congress or the court, which are both in recess.
People can now get one-fifth of a monkeypox vaccine dose to stretch the limited US supply. The Department of Health and Human Services says it has shipped more than 620,000 doses of Jynneos to states so far. However, an additional 150,000 doses won't arrive in the US until September, and more doses may not be available until 2023.
Freya — the beloved Norwegian walrus — was euthanized by wildlife authorities after people ignored warnings to keep their distance from her. This story will make you want to disappear into the woods and never see another human again.
Salman Rushdie is "on the road to recovery" after being stabbed at a literary event, his agent said. "Though his life changing injuries are severe, his usual feisty & defiant sense of humour remains intact," his family said in a statement.
It's time to talk about polio in the US.
Polio is a serious and life-threatening disease that's very contagious, has no treatment, and poses a low yet viable risk of paralysis in adults and children who get infected. In July, the US's first polio case in nearly a decade was confirmed by the New York Health Department with an unvaccinated Rockland County resident. The virus has been detected in wastewater samples in Orange County, New York, and more recently in New York City as early as June.
Officials in New York (and London) are urging unvaccinated people to get vaccinated against polio if they haven't already. The best way to protect yourself against polio is to wash your hands diligently, especially after using the restroom and before and after eating, because people can spread the virus without symptoms.
While experts BuzzFeed News spoke to expressed genuine concern about the unexpected and disturbing local transmission we're seeing, they made one point clear: Vaccinated people should be fine; unvaccinated people are not. Breakthrough infections are very rare, but if they do occur, illnesses typically carry no or mild symptoms, the CDC says.
In fact, experts attribute the decline in vaccinations in the US as the reason for polio's comeback in the country. There's been a worldwide effort to eradicate polio, similar to the way smallpox was wiped from the earth thanks to vaccines, but stubborn pockets of infection still persist in Pakistan and Afghanistan.

Diet Coke is 40 years old, and I'll be drinking it till I die.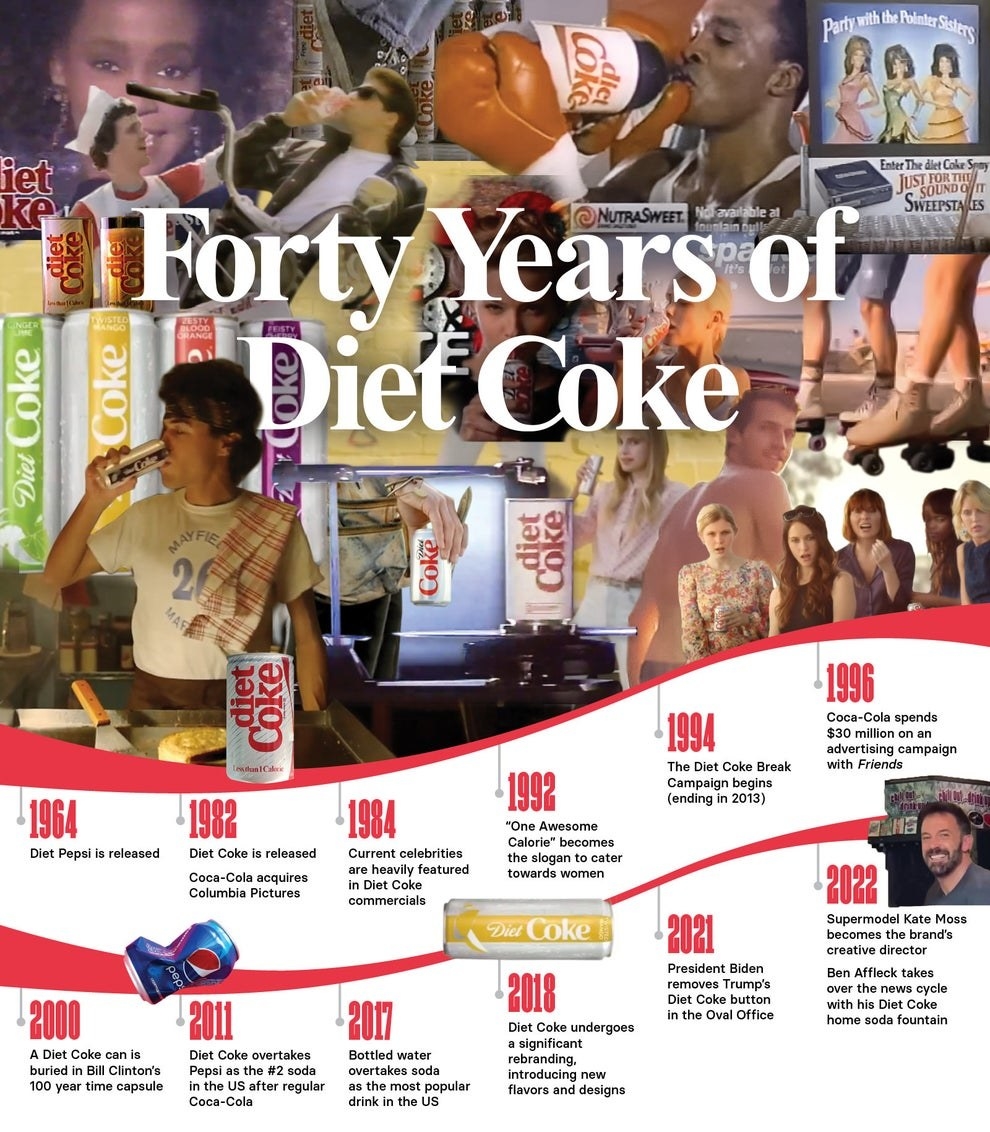 I'm a Diet Coke person, Elamin Abdelmahmoud writes. You know Diet Coke people. Your life is likely filled with them. We don't all talk about it a lot, probably because some of us are drinking Diet Coke right now, but the truth is we're specific and intense about our beverage of choice.
This week marks 40 years since Diet Coke was introduced in the US. The drink has had a long and storied history of connecting itself with popular culture — from popping up regularly in movies and TV shows to rap songs and whatever the hell is going on here. How did a drink catapult itself to the middle of culture and create such intense loyalty? And what will become of it, now that fewer people are drinking soda than ever before?
I may be romantic about Diet Coke, and it may still be bringing in incredible profits, but I am under no illusions about its potential swan song. Empires end. Giants fall. One day, Diet Coke may be a whisper of a memory. Should that day come, Diet Coke people will greet it with the necessary dignity: calm, stoic, and reassured in the knowledge that we will have engaged in unhealthy hoarding behavior to prepare for that exact moment.
Still reading, eh? Seems like you might want to get this in your inbox. No pressure though. Just some food for thought.