This is an excerpt from Incoming, BuzzFeed News' morning newsletter dedicated to making sense of this chaotic world we live in. Join the club here.
Abortion pills can now be picked up at retail pharmacies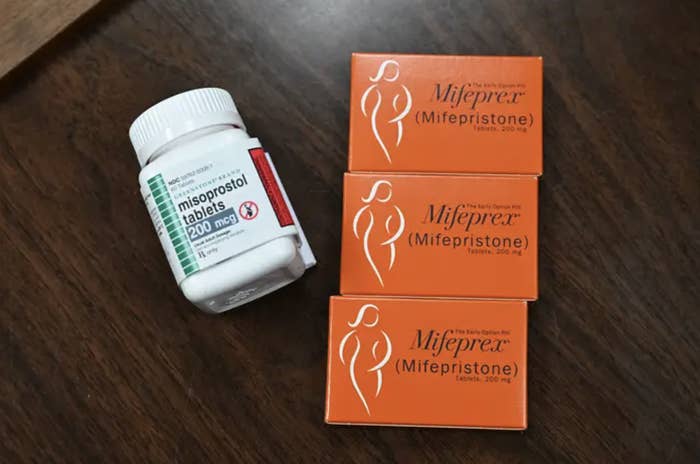 If you have a doctor's prescription from an in-person or virtual consultation, you can now pick up or submit a mail order for abortion medication at a retail pharmacy.
Prior to this latest FDA change, patients had to go to a clinic, medical office, or hospital to get mifepristone, the oral drug used to end a pregnancy up to 10 weeks gestation, or 70 days or fewer since the first day of a last menstrual period.
Mifepristone is approved to be taken with another medication called misoprostol. The two-drug regimen is successful at ending early pregnancies 95% of the time, and accounts for more than half of all abortions in the US.
The FDA said its announcement was not in response to the Supreme Court's decision in June that ruled the right to abortion unconstitutional. Instead, the action is related to Chelius v. Becerra, a federal lawsuit filed in 2017 that challenged the constitutionality of the FDA's guidelines on mifepristone. It argued that the restrictions had no medical basis and placed significant burdens on people with low incomes, people of color, and those living in rural areas because not everyone has equal access to transportation, according to the ACLU.
Additionally, the Justice Department released a legal opinion this week saying that the US Postal Service can legally mail prescribed mifepristone to people who live in states that have banned access to abortion.
New weapons from the West to be sent to Ukraine
France will send "light tanks" to Ukraine's military, AP reports. This will be the first time that this type of armored vehicle is sent to the war in Ukraine, French President Emmanuel Macron said.

The US is also considering sending Bradley Fighting Vehicles, another Western-designed armored vehicle, to Ukraine — a sign that the White House is willing to expand its military support against Russia, according to the New York Times.
SNAPSHOTS
After a stunning rescue, a man who drove off a cliff with his family is thought to have done so intentionally. Though it was initially thought to be a tragic accident, the driver has been arrested on suspicion of attempted murder and child abuse. All four passengers survived the crash.
Romeo & Juliet actors are suing Paramount for sexual exploitation, alleging a controversial nude scene was added to the film without their knowledge while they were minors. Leonard Whiting and Olivia Hussey were 17 and 15 years old respectively when they played the lead roles in the 1968 movie adaptation of Shakespeare's play.
Prince Harry reportedly says that Prince William physically assaulted him during an argument about Meghan Markle in his new book. "He grabbed me by the collar, ripping my necklace, and he knocked me to the floor," Harry writes in the book, according to the Guardian.
A new member of Congress explained why he'll swear his oath of office on the US Constitution with a first-edition Superman comic. "I learned to read and write English reading comics as a kid. Never stopped reading," Rep.-elect Robert Garcia told BuzzFeed News.

Rick Singer, the man who ran the college admissions scam, has been sentenced to 3.5 years in prison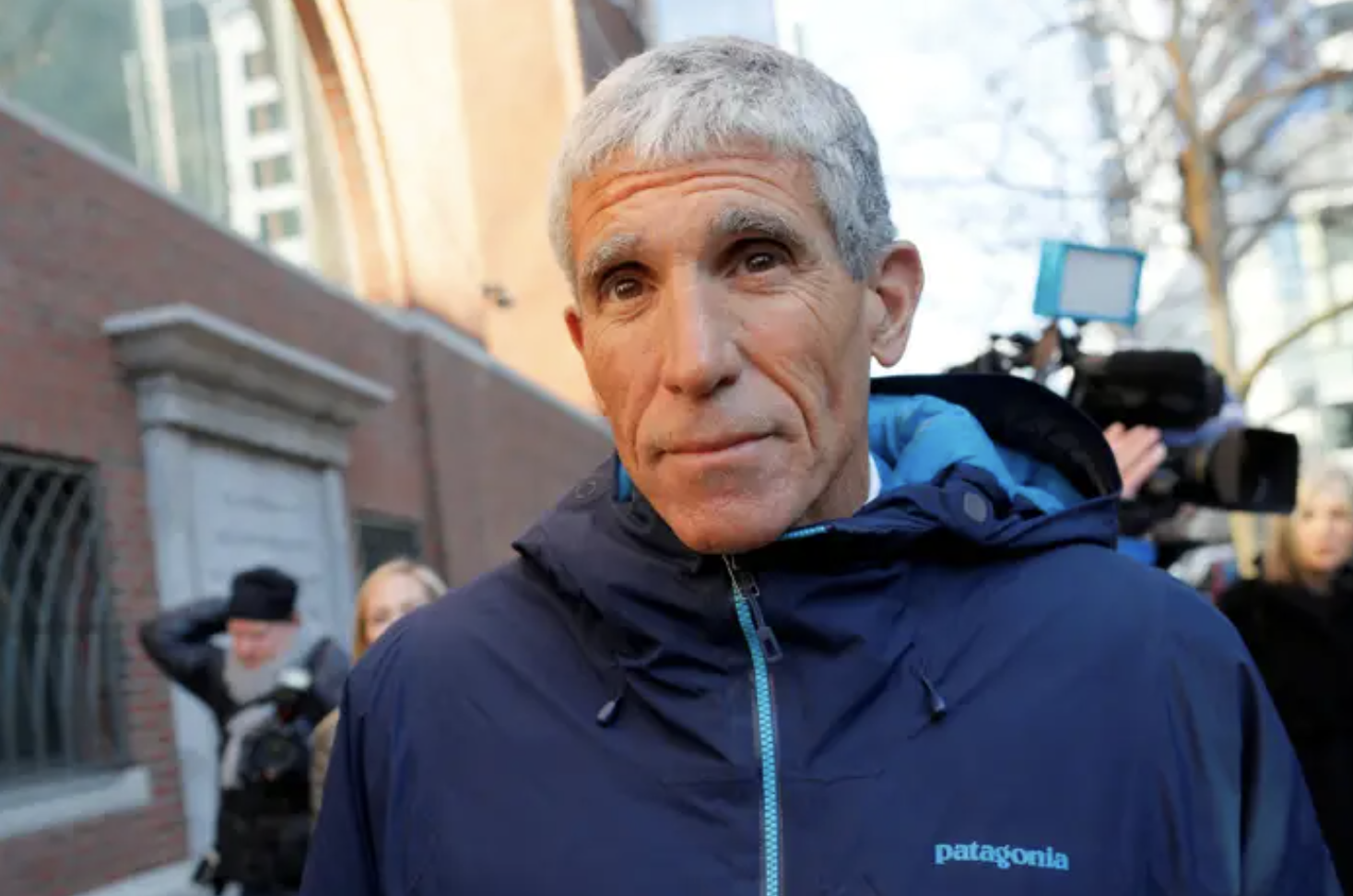 William "Rick" Singer, 62, was sentenced to three and a half years in prison Wednesday for orchestrating the massive college admissions scandal known as "Operation Varsity Blues" by federal officials.
His sentencing is the culmination of a yearslong investigation into the scheme to fake test scores and athletic achievements to get the children of entrepreneurs, tech executives, and wealthy celebrities — including actors Lori Loughlin and Felicity Huffman — into elite schools like Georgetown, Yale, Stanford, and the University of Southern California.
According to prosecutors, Singer accepted more than $25 million from his clients and paid bribes totaling more than $7 million to test administrators and college employees between 2011 and 2018. The former coach and counselor agreed to cooperate with the investigation and pleaded guilty to charges of racketeering conspiracy, money laundering conspiracy, and obstruction of justice in March 2019 after prosecutors unveiled the cheating plot. So far, over 50 people have been convicted for their involvement in the scam.
"Rick recognizes that, by being caught, he has been given the opportunity for insight, atonement, and redemption," his attorneys wrote in his sentencing memo.
IMAGE OF THE DAY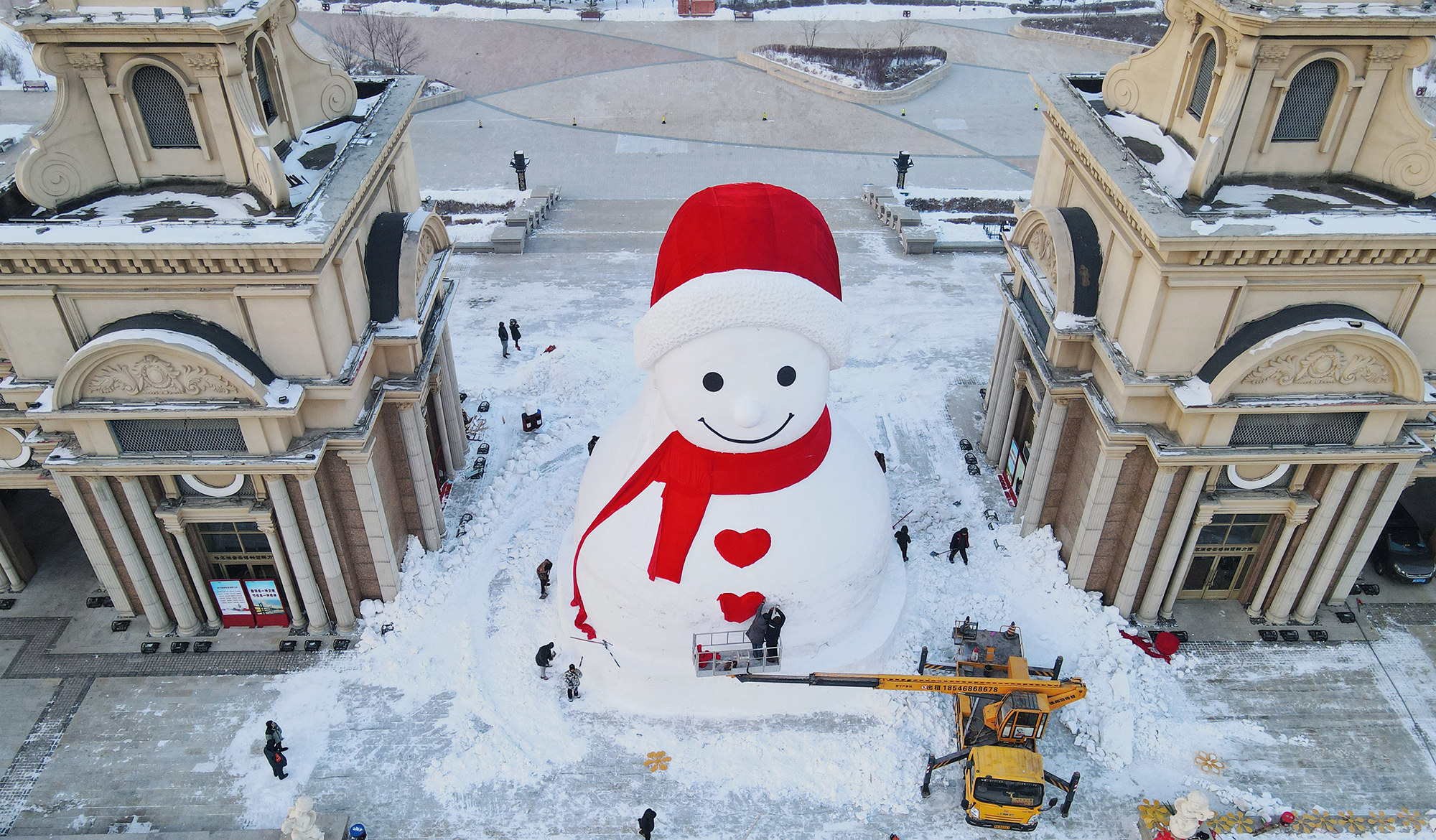 New fantasy and science fiction books you've got to read
We Are All So Good At Smiling by Amber McBride
In this moving YA novel-in-verse, Whimsy enters a psychiatric hospital for her depression, which began after her brother disappeared when she was a child. In the hospital, she meets Faerry, and the two immediately bond over their love of fairytales and their shared Blackness in a primarily white community. However, as they learn more about one another, and as Whimsy pushes against her memories, revelations have her questioning her brother's disappearance and her possible involvement.
The Terraformers by Annalee Newitz
As a ranger for the Environmental Rescue Team (ERT), Destiny's mission is to slowly terraform the planet Sask-E into an Earth-like ecosystem. When she discovers a city hidden within a volcano on the planet and meets the people living there, everything she thought she knew about the ERT is uprooted. Now, she and her predecessor Misha must grapple with how to save the planet's environment from capitalism.
Song of Silver, Flame Like Night by Amélie Wen Zhao
After witnessing her mother's murder as a child, Lan is confronted by her past — and magical inheritance — and is forced to flee her city. In the last few years, several fantasy novels steeped in Chinese mythology, history, and the xianxia and wuxia genres have been published, such as Daughter of the Moon Goddess, She Who Became the Sun, and The Empress of Salt and Fortune. Song of Silver, Flame Like Night is an enthralling addition to this growing and much-welcome trend.
So, these aren't the only books we're excited about. There's actually way more, and you can read our full list here.

Still reading, eh? Seems like you might want to get this in your inbox. No pressure though. Just some food for thought.