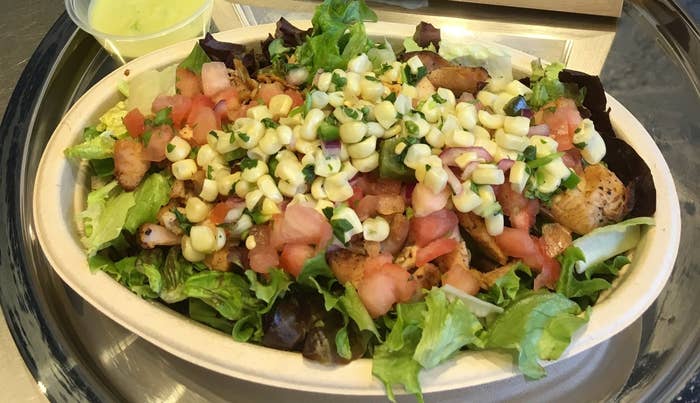 Chipotle — whose restaurants had been tied to foodborne illnesses in California, Delaware, Illinois, Kansas, Kentucky, Maryland, Massachusetts, Minnesota, New York, North Dakota, Oklahoma, Oregon, Pennsylvania, Virginia, and Washington in previous years — is once again involved in an outbreak of food poisoning, this time in Ohio.
The Delaware General Health District said Thursday afternoon it has received 683 inquiries over the last few days about a possible foodborne illness outbreak connected to a Chipotle restaurant in Powell, Ohio. Its staff have completed over 480 interviews so far.
It is not yet clear what is making people sick. Initial tests of stool samples by the Ohio Department of Health all have tested negative for salmonella, shigella, E.coli and norovirus, but further testing will be conducted for other pathogens. Meanwhile, samples of food are still in the process of being tested for Bacillus Cereus (a bacteria) or Clostridium Perfringens (another kind of bacteria) in addition to the four diseases above.

The burrito chain has only recently started recovering from a series of foodborne illnesses in 2015 that led to a loss of customers and a significant decline in sales.

After eating at the Powell location, more than 400 people have reported symptoms since Saturday on the crowdsourcing site iwaspoisoned.com. "We're still receiving reports from that location," a representative for the site told BuzzFeed News on Tuesday afternoon.
A number of customers who say the restaurant made them sick have filed lawsuits against the chain, according to Eater. Chipotle shares fell by more than 7% on Tuesday and had not recovered by midday Thursday.
The restaurant, located at 9733 Sawmill Parkway, was closed on Monday but reopened the following day, and it remained open as of publication time.
The Delaware General Health District tweeted on Wednesday, "The food inspection team inspected the restaurant Tuesday afternoon. Based on the food protection procedures followed by the facility, the inspection team found no reason for the facility to not reopen. Another inspection will take place later this week." The department did not immediately respond to inquiries about the incident.
Chipotle said in a statement on Thursday, "Our protocols identified a handful of illness reports at one restaurant in Powell, OH on Monday. We acted quickly and closed this single restaurant out of an abundance of caution. We worked with the local health officials to reopen this restaurant the following day, Tuesday."