Chipotle Will Be The Safest Place To Eat Says CEO After 141 Boston College Students Fall Sick
Steve Ells apologized to the those who contracted norovirus after eating at a Chipotle restaurant near Boston College.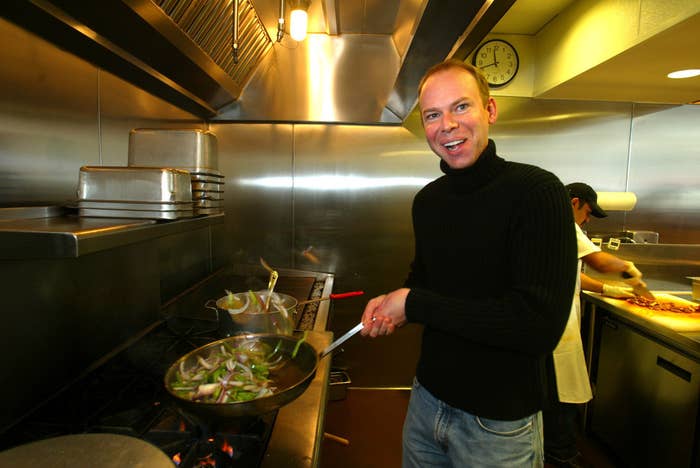 Chipotle founder and CEO Steve Ells apologized Thursday to dozens of Boston College students who became ill after eating at one of his restaurants, and vowed to make the chain the safest place to eat.
Hours after his apology, college officials said the number of sickened students had climbed to 141.
"The procedures we're putting in place to eat are so above industry norms that we are going to be the safest place to eat,'' Ells told NBC's Today host Matt Lauer.
The Boston College illnesses come as Chipotle sales have taken a serious tumble following a multi-state E. coli outbreak linked to the restaurant chain.
In a statement to BuzzFeed News, Boston College said that nearly all of the 141 student illness cases were related to those who ate at the nearby Chipotle restaurant during the past weekend. Only 12 students who reported norovirus symptoms did not eat at Chipotle.
Norovirus is a highly contagious virus spread by contaminated food, improper hygiene and contact with contaminated surfaces. The virus causes nausea, vomiting and diarrhea lasting 24 to 48 hours or more.
The Chipotle near Boston College was voluntarily closed by the company.
"It's a really tough time,'' Ells said on Today. "I have to say I'm sorry for the people that got sick. They're having a tough time. I feel terrible about that, and we're doing a lot to rectify this and make sure it doesn't happen again."
A Boston Inspectional Services report said that an employee at the Chipotle location in Boston College was sick while working last week, according to the Associated Press. Because the disease is easily spread from person to person, Chipotle is taking precautions to ensure that the location is properly sanitized before it is reopened.
"When we re-open, the [Boston] restaurant will be completely sanitized, and every single employee will have been tested and assured that they do not have norovirus," Ells said.