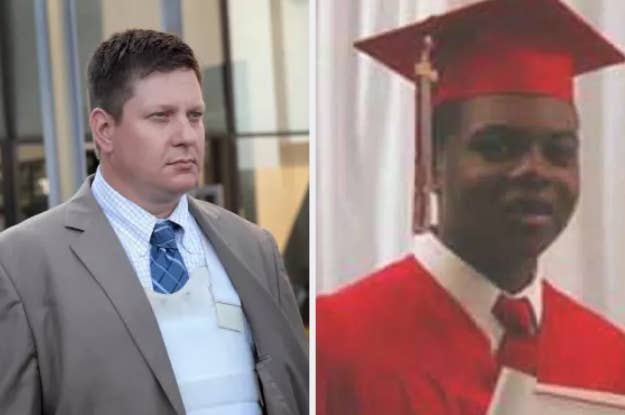 Jason Van Dyke, the white Chicago police officer who fatally shot 17-year-old Laquan McDonald 16 times in 2014, was found guilty Friday of second-degree murder.
The jury deliberated for about six and a half hours.
Before the verdict was read, the judge noted that a second-degree murder charge did not mean "a lesser offense," but instead is "a combination of first-degree murder plus a mitigating factor."

The jury's foreman then read out guilty verdicts for aggravated battery with a firearm for all 16 shots fired.
Some in the courtroom — many of whom were McDonald's family members and close friends — were seen crying as the verdict was being read. Chicagoans throughout the city were seen stopped in their tracks to tune in to the jurors' decision.

The jury did not find Van Dyke guilty of official misconduct. After his bail was revoked, he was immediately taken into custody, where he had his mugshot taken.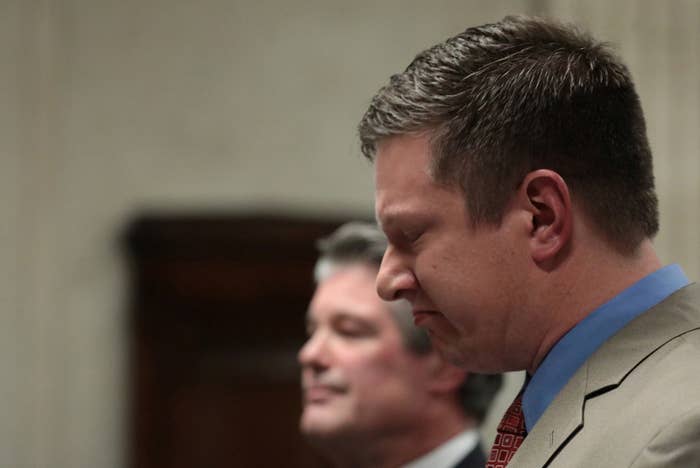 Van Dyke is the city's first police officer in over three decades to be charged with first-degree murder for an on-duty fatality, according to the Chicago Tribune. The officer had pleaded not guilty to the first-degree murder charges, one charge of official misconduct, and 16 counts of aggravated battery.
The case against Van Dyke for the 2014 deadly shooting was brought to trial in September, with jury deliberations beginning Thursday.
The verdict comes amid a tense climate for the city of Chicago and local authorities. The McDonald family has asked for "complete peace" and said they "don't want to see protests." But demonstrations were expected no matter the verdict, and a gathering was planned later at City Hall. Businesses and schools also prepared for protest activity, and police scheduled 12-hour shifts for officers.
"The Chicago Police Department has a comprehensive operating plan to ensure public safety in all of our neighborhoods while simultaneously protecting the rights of peaceful demonstrations," police Superintendent Eddie Johnson said recently.

The shooting set off waves of protests for nearly four years.
Van Dyke was charged with murder and battery after police dashcam video taken on Oct. 20, 2014, showed him opening fire within seconds of coming out of his patrol car, and continuing to shoot at McDonald while he was on the ground. The video captured the teen wielding a knife, but he appeared to be moving away from officers as Van Dyke began shooting.

For weeks, lawyers for the prosecution argued that Van Dyke used excessive force, and that McDonald was not an imminent threat to him or to fellow officers that night.
Prosecutors also told jurors that McDonald was brought to the ground in less than two seconds after Van Dyke began shooting, but that he continued to shoot at him.

"Mr. McDonald went down very suddenly, very hard," Urey Patrick, a former FBI agent, testified. "He is at this point clearly incapacitated."

The defense, however, tried to paint a picture that the teen was still very much a threat after he had been shot. Van Dyke took the stand during his own murder trial, testifying that he perceived McDonald to be "advancing" on him and made various motions with his knife.

He also said that because McDonald never dropped his knife, he felt justified to continue shooting — but only at the knife. In closing arguments, the lead defense attorney tried to also convince jurors that McDonald was responsible for his own death by not complying with orders.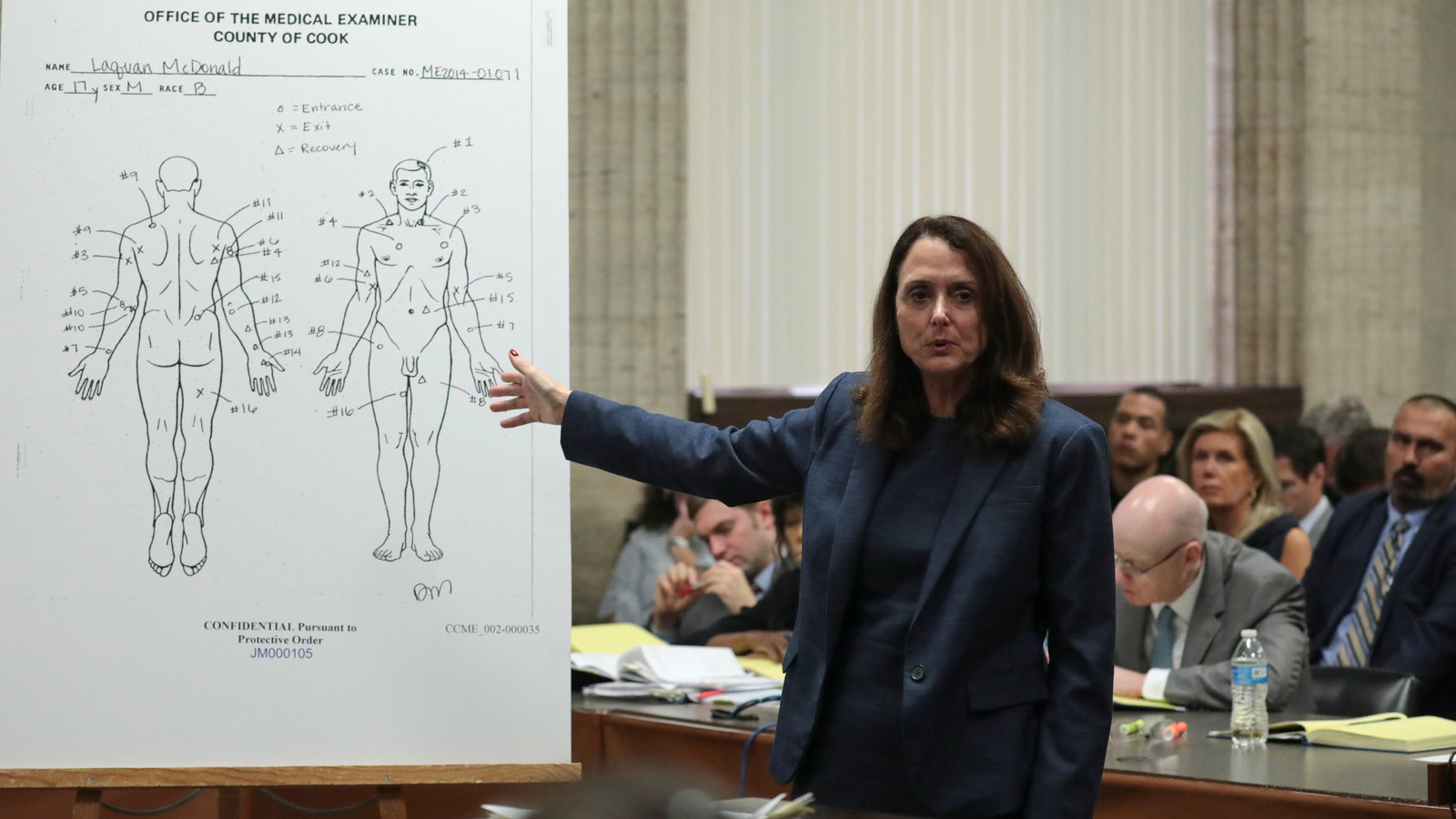 The trial reignited tensions between black Chicago residents and law enforcement and city officials as protesters routinely showed up outside the courthouse holding signs and chanting various "guilty" verdict slogans. The shooting of the black teen sparked weeks of protests in 2015 after it took a year for the Chicago Police Department to release the dashcam video.
The lawyer for the McDonald family at the time told BuzzFeed News that while his clients were not looking forward to the "very graphic and disturbing" footage being made public, it was important that the public "learn the truth of what happened."
The city later settled with the family for $5 million.

Last year, an investigation also found three Chicago police officers gave false reports and information related to the McDonald case, failed to correct false information, and did not attempt to interview three witnesses.

Van Dyke's lead defense attorney, Dan Herbert, responded to the verdict on Friday, saying it was "a sad day for law enforcement."

"We've all heard of the Ferguson effect," he told reporters outside of the courtroom. "I can only imagine that if police officers think they can never fire at someone acting like the way Laquan McDonald [acted], police officers will become security guards."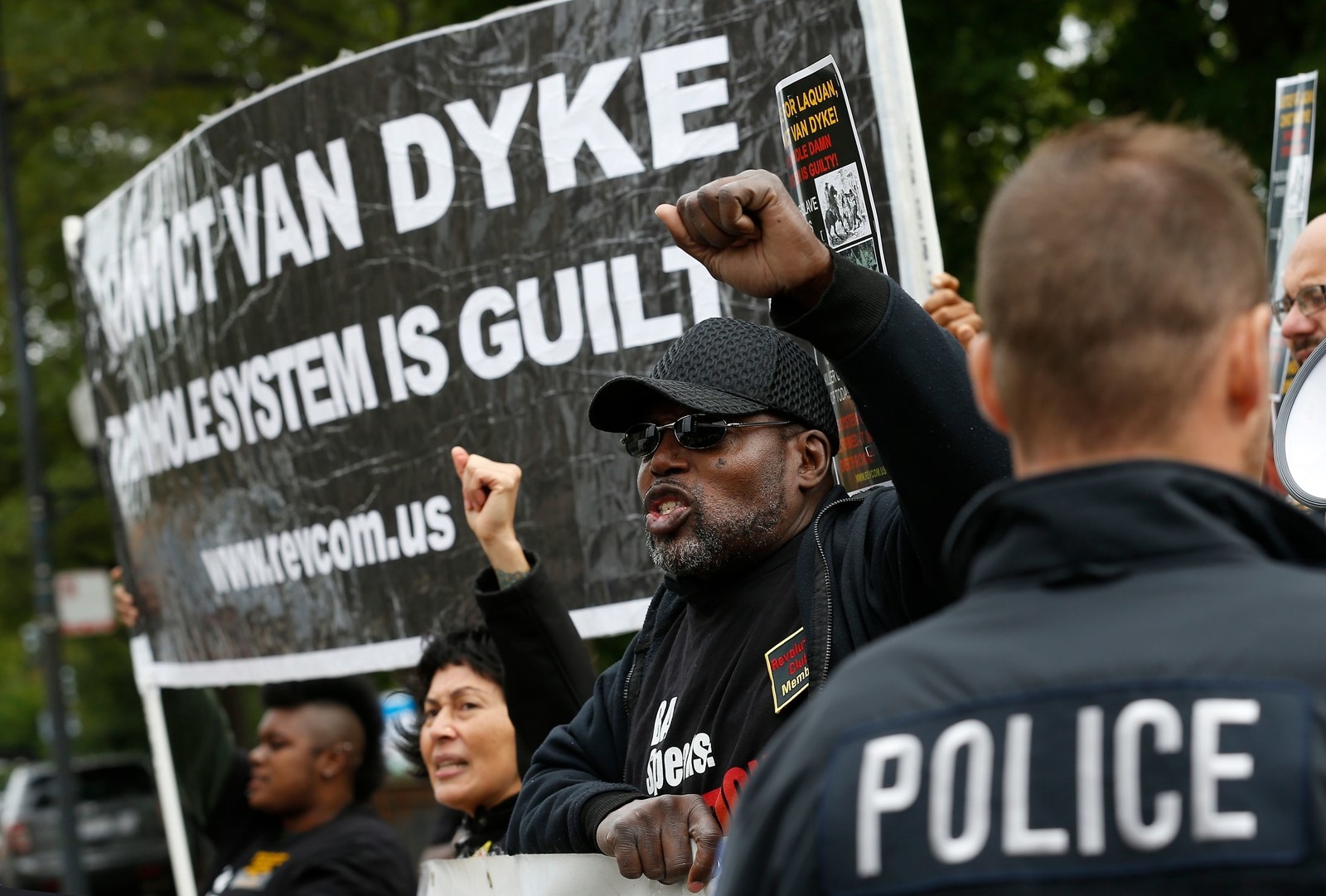 The video and ensuing controversies led the people of Chicago to point the finger at Mayor Rahm Emanuel, accusing him of being complicit in what they believed was an attempted police cover-up.

Emanuel announced in early September that he will not be running for reelection after eight years in office — a day ahead of jury selection for the People v. Van Dyke murder trial.

After the verdict, he released a statement, saying that "while the jury has heard the case and reached their conclusion, our collective work is not done."
"The effort to drive lasting reform and rebuild bonds of trust between residents and police must carry on with vigor," he added.