On Friday, Chicago cop Jason Van Dyke was found guilty of second-degree murder for fatally shooting 17-year-old Laquan McDonald 16 times in 2014.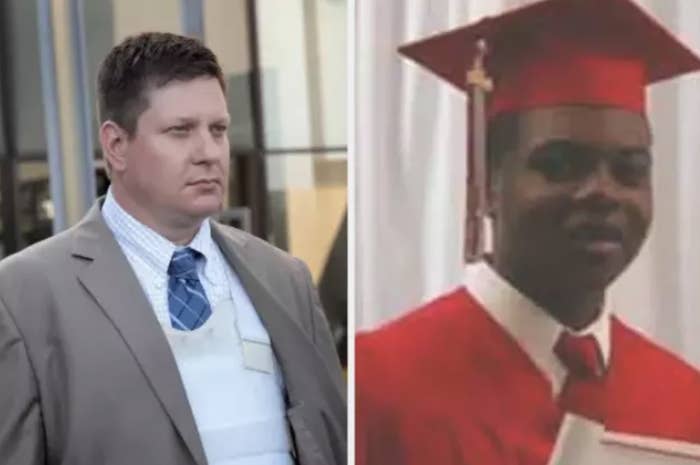 After it was announced the jury had reached a verdict, people in Chicago stopped in their tracks to watch.
People watched the trial while waiting for the train.
And in schools.
And in restaurants.
Students came together to await the verdict.
As did newsrooms.
"Literally every Chicagoan stood where they were to listen and watch that court hearing," one person said.
Chicagoans watched with their families.
And coworkers.
There was a "moment of elation" when Van Dyke was found guilty, Chicago Sun-Times reporter Sam Charles tweeted.
Protesters outside the courthouse rejoiced at the news.
One woman "fell to her knees, weeping, crying 'justice,' and started to pray," said reporter Kim Bellware.