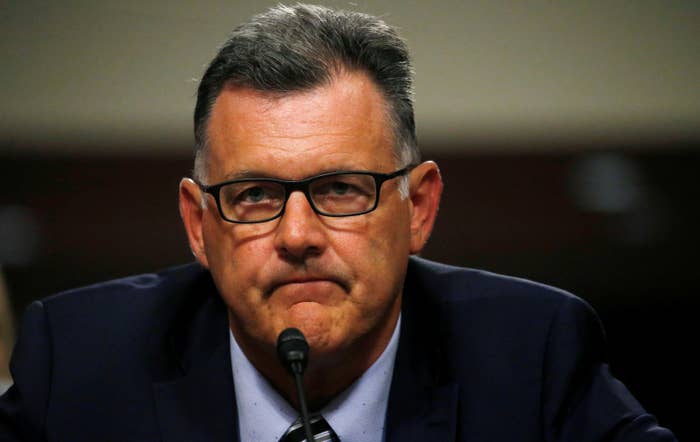 The former head of USA Gymnastics was arrested for tampering with evidence during the investigation into team doctor Larry Nassar, who was convicted on multiple accounts of sexual assault and child pornography.
Steve Penny's arrest is just the latest fallout of the sexual abuse scandal that has marred USA Gymnastics. He was indicted by a Texas grand jury in late September on allegations that he ordered that documents relating to Nassar be removed from Karolyi Ranch, the national training center for the USA team.
Tampering with evidence, a third-degree felony, could result in up to a 10-year sentence if the defendant is found guilty.
"The removal of the documents was done for the purpose of impairing the ongoing investigation by destroying or hiding the documents," read a statement by David Weeks, the Walker County, Texas, criminal district attorney, detailing the indictment.

Investigators believe Penny removed the documents from the ranch after learning about the investigation. The documents were delivered to Penny at the USA Gymnastics headquarters in Indianapolis, but their current location remains unknown, the statement said.
Penny was arrested on Wednesday by the US Marshals Smoky Mountains Fugitive Task Force in Gatlinburg, Tennessee, where he and his family were on vacation, according to USA Today, which spoke with his attorney, Edith Matthai.

"If Mr. Penny had any idea he was sought in Texas, this would have been appropriately handled through counsel," Matthai told the paper. "Mr. Penny has not and would not have attempted to avoid the service of a summons." Matthai did not immediately respond to requests for comment.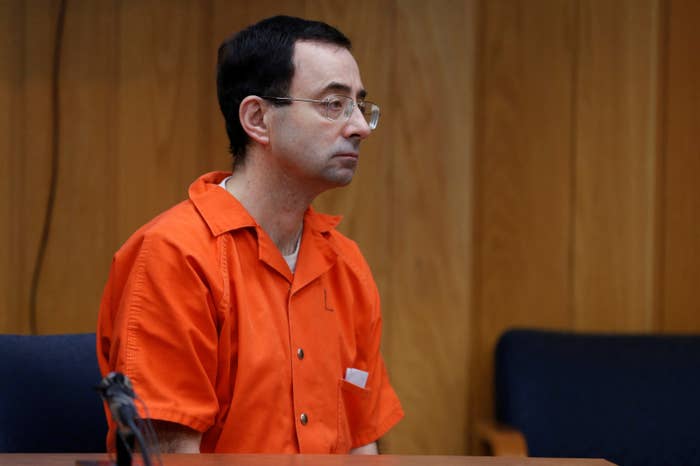 Penny resigned from his role at USA Gymnastics in March 2017. In early September, his replacement as the head of USA Gymnastics, Kerry Perry, also resigned. Her replacement, former US rep. Mary Bono, resigned in October after four days on the job.
The near constant upheaval at USA Gymnastics began in 2016 as reports surfaced that Nassar had abused hundreds of girls and women during his former role as the team's doctor.
His accusers included Olympic gold medalists Aly Raisman and Simone Biles. In Ingham County, Michigan in January of this year, Nassar was sentenced to 40 to 175 years after he pleaded guilty to seven counts of first-degree criminal sexual abuse.
In June, Nassar was charged with sexually assaulting six minors in Walker County, where Penny was indicted for alleged evidence tampering.

Penny is currently being held in Tennessee awaiting extradition to Walker County.
During a US Senate subcommittee hearing investigating abuse in sports training organizations in June, Penny repeatedly invoked his Fifth Amendment rights and did not answer any questions.