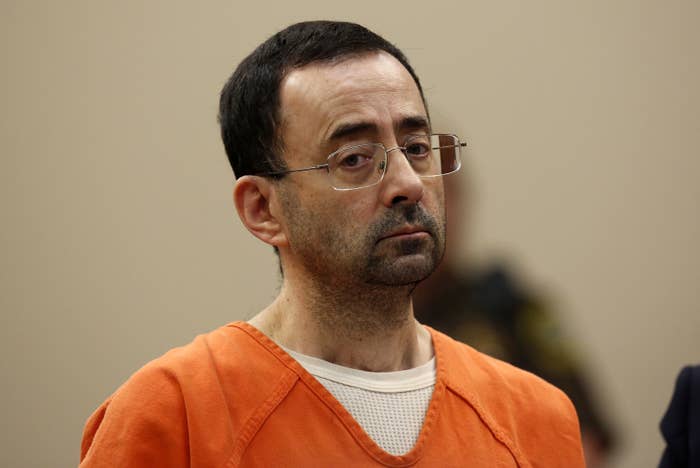 The head of USA Gymnastics, Kerry Perry, has resigned amid the continuing fallout from the conviction of longtime team doctor Larry Nassar on multiple accounts of sexual assault and child pornography.
"I want to thank Kerry for her leadership under very difficult circumstances," said Karen Golz, chair of the USA Gymnastics board, in a statement announcing the resignation of the former president and CEO. "In the wake of horrific events that have impacted our athletes and the entire gymnastics community, USA Gymnastics has made progress in stabilizing itself and setting a new path to ensure that the safety and interests of our athletes remains at the heart of our mission."
Golz said the board had established a management committee to handle operations as they search for an interim CEO. A search committee has also been established to find a permanent replacement.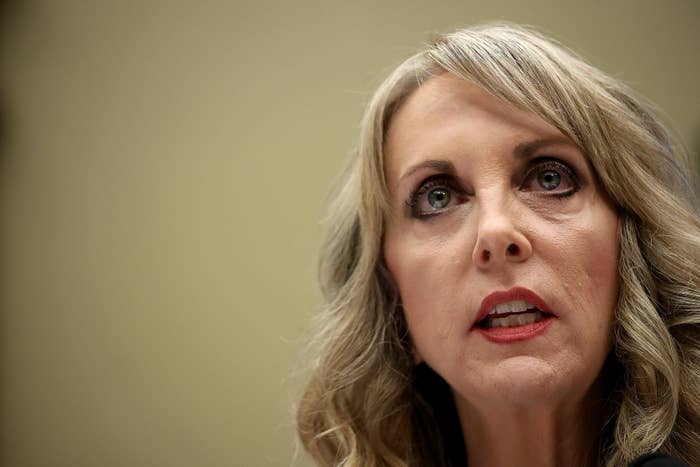 USA Gymnastics has faced waves of upheaval after revelations of sexual abuse by then–team doctor Nassar surfaced in 2016. Nassar was accused of sexual abuse under the guise of medical treatment by more than 100 athletes, including Olympic gold medalists Aly Raisman and Simone Biles. In two separate cases, he was sentenced to serve between 40 and 175 years and 40 and 125 years in prison.
Perry resigned Monday night after just nine months on the job, and four days after coach Mary Lee Tracy was fired Friday for contacting Raisman.
Raisman, who has been a vocal advocate on behalf of her fellow survivors, had questioned Tracy's appointment on Twitter. She pointed to Tracy's support for Nassar in the face of numerous accusations and she accused Tracy of victim-shaming survivors of Nassar's abuse. "This is a slap in the face for survivors, & further confirmation that nothing at @USAG has changed," said Raisman.

Tracy had attempted to contact Raisman to apologize, according to a statement she made on Facebook, which was tweeted by IndyStar reporter Marisa Kwiatkowski.

Tracy said she had hoped "we could work together to make our sport better and learn from all of the mistakes of the past." She added that she had not been informed that she should not speak to Raisman or other survivors.
US Olympic Committee CEO Sarah Hirshland had called for a change in leadership Friday, saying, "We feel that the organization is struggling to manage its obligations effectively."
Perry took over the role from Steve Penny in December, as the organization was struggling to deal with the fallout from the Nassar case. Perry had been called to answer questions before Congress to address questions about how the organization was responding, but she was dogged by accusations that she failed to make adequate reforms.

Asked about the organization's reforms in August, Biles said, "Hopefully it's going in the right direction, but nobody can know until Kerry Perry speaks up. So it's kind of hard."
"While much as been accomplished over the past several months," said Golz in a letter to members, "we still face tremendous challenges as we all work to achieve fundamental changes to move our sport forward."
CORRECTION
Sarah Hirshland's name was misspelled in an earlier version of this post.