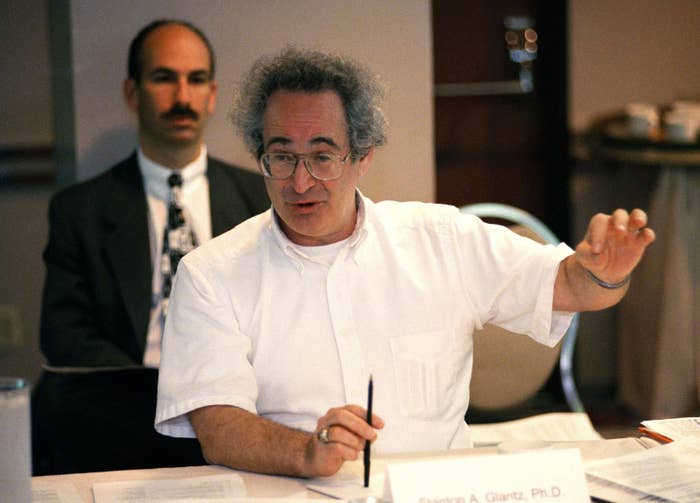 A famed tobacco researcher who was found by his university to have created an "intimidating and offensive" work environment — yet whose center was still awarded a $20 million grant — underscores how federal agencies lack policies for scientists charged with sexual misconduct.
In September, the Food and Drug Administration awarded the grant to a tobacco research team led by Stanton Glantz at the University of California, San Francisco. Days before the grant was announced, Glantz, a well-known public health crusader against Big Tobacco, entered a $150,000 settlement for a lawsuit in which a former researcher in his lab, Eunice Neeley, alleged that he sexually harassed her and threatened to remove her name from a research paper.
The FDA, which doled out $200 million in grants in 2018, "does not currently have policies in place specifically addressing funding for grantees with sexual harassment charges," spokesperson Nina Devlin told BuzzFeed News.
As the #MeToo movement grows in the science world, the National Science Foundation last month fleshed out steps to strip funding from scientists found guilty of sexual misconduct. The National Institutes of Health, in contrast, recently announced a sexual harassment initiative, but has been criticized for failing to take similar steps. The FDA has largely escaped such scrutiny for its grant-making process, which critics call an oversight in light of the Glantz funding.
"I think that we should be eventually rolling this out to all federal funding agencies, so the FDA is certainly not exempt," Kate Clancy, an anthropologist at the University of Illinois and an expert on sexual harassment in science, told BuzzFeed News.
Glantz did not admit to any wrongdoing. But a UCSF investigation last year found evidence that he had violated the university's sexual harassment policy, notably by repeatedly staring at the breasts of the ex-researcher, Eunice Neeley, and four other women employees. The investigation was also unable to verify several of Neeley's other complaints. As a proposed punishment, the university would temporarily put a letter of reprimand in Glantz's personnel file.
"We should be eventually rolling this out to all federal funding agencies."
The settlement and investigation findings, which were obtained by BuzzFeed News, were first reported by Retraction Watch and STAT.
Clancy, who has found that many women of color feel unsafe in science, thinks the FDA should at least have what she calls a "bare-minimum" policy like the NSF's. That agency just started requiring institutions to report if a scientist on a grant is found guilty of sexual harassment. It will then consider removing the scientist from the grant and may stop funding it if another leader can't be found.
"These organizations, what they should be signaling to the world is that they value the dignity of all human beings," she said. "And if that's the case, that means they should be completely intolerant of harassment and respectful of victims and center them in any work that they do."
Clancy and others say they also want to see more proactive steps from the NIH, whose scientific research budget, at upward of $30 billion, dwarfs the FDA's. Last month, the NIH unveiled an anti–sexual harassment website that explained that universities must notify the agency if a scientist leading a project is placed on leave during an investigation. In response to criticism, the NIH director explained in a follow-up letter that legal restrictions bar the agency from adopting a policy like the NSF's.
As a result, UCSF was not required to notify the NIH or the FDA about the complaints or investigation findings regarding Glantz.
Regardless, Neeley said she informed the agencies on her own. An FDA official told her in an August 2017 email seen by BuzzFeed News that he was aware of the issue.
BethAnn McLaughlin, an assistant professor of neurology at Vanderbilt University, said that ideally, as soon as a complaint about harassment were filed, a university would be required to place a researcher on leave until an investigation is over and to notify any funding agencies.
If a researcher is ultimately found to have committed misconduct, the agency would bar them permanently from receiving training grants, using government money to travel to conferences, and serving on panels to determine who receives funding, said McLaughlin, who is also the founder of MeTooSTEM, a nonprofit that aims to offer legal support to researchers filing harassment complaints and advocate for anti-harassment policies at funding agencies.
A lack of such policies, at both universities and agencies, "shows how deeply these institutions are willing to cover up for the misdeeds of investigators who are getting these big grants," McLaughlin said.
Devlin, the FDA spokesperson, said agency officials "take such situations seriously" and are evaluating their policies in coordination with the Department of Health and Human Services, which oversees the FDA, NIH, and other health and medical agencies.
Susan Wood, a health policy professor at George Washington University and a former FDA assistant commissioner, said that the responsibility for developing such policies would lie with the Department of Health and Human Services, not just individual agencies. "I think there need to be clear policies and they need to be appropriate in the consequences for sexual harassment," she said.
The FDA would not comment on the UCSF grant specifically, and Michael Lauer, deputy director for extramural research at the NIH, said the agency does not discuss sexual harassment allegations. A UCSF spokesperson declined to comment for this story, saying its disciplinary process is still not yet over.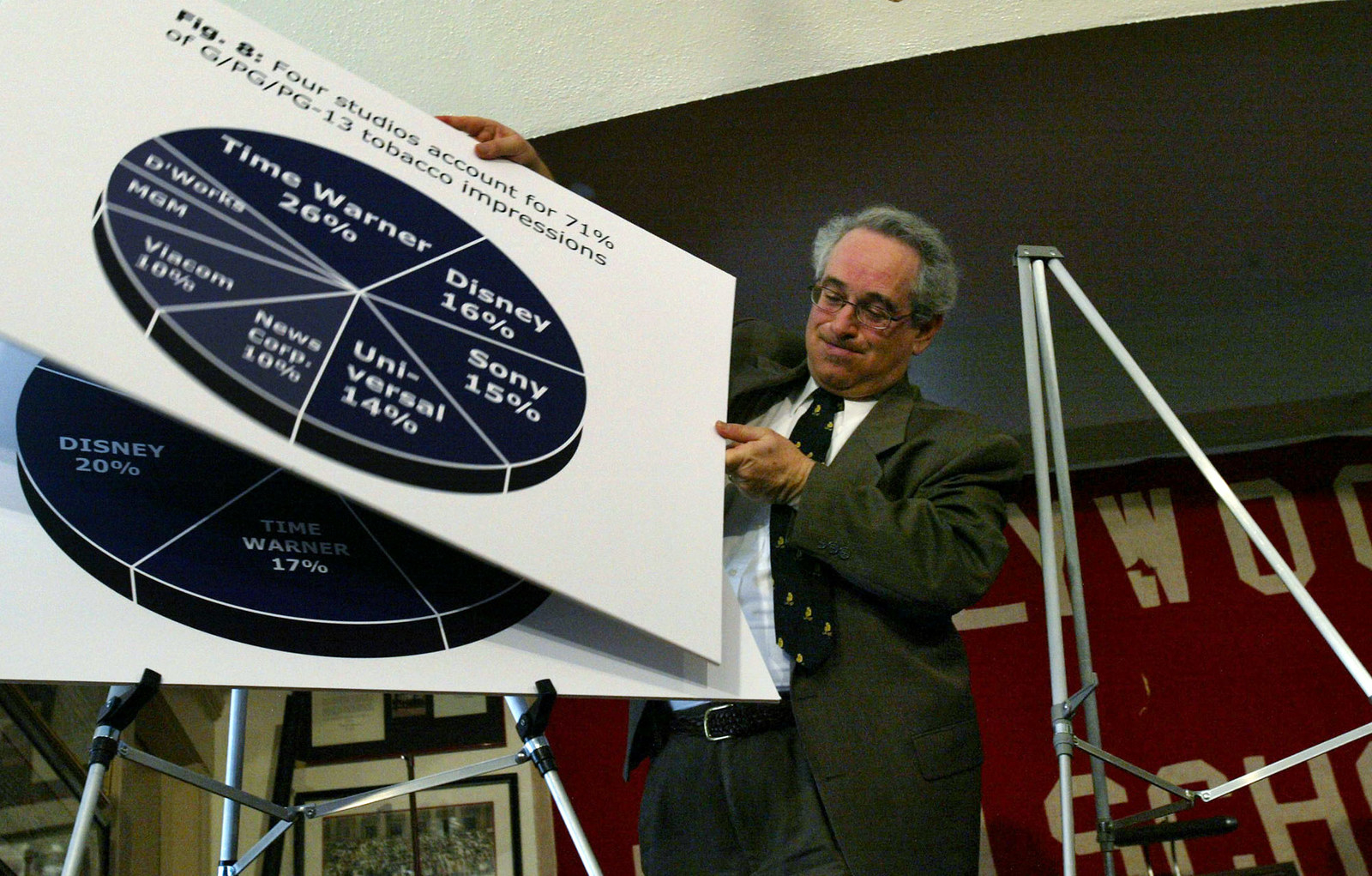 The day after BuzzFeed News reported on the lawsuit in December, Glantz categorically denied its claims. Then last month, referring to the settlement on his website, he stressed that neither he nor the University of California's governing board admitted to any of Neeley's allegations. He wrote that "settling the case was preferable to the continuing costs of years of litigation." Reached through an assistant, Glantz declined to comment further.

The dispute began in March 2017, when Neeley filed a complaint with UCSF against her former adviser, the director of the university's Center for Tobacco Control Research and Education. Starting in the 1990s, Glantz published and analyzed troves of confidential tobacco industry documents, which revealed that executives had long known nicotine was addictive and that smoking caused cancer. He has written five books and nearly 400 papers on secondhand smoke, tobacco control policies, and more recently, the e-cigarette, marijuana, and sugar industries.
Glantz has also brought a lot of money to UCSF. In 2013, he was the leader on a $20 million, five-year grant from the NIH and the FDA, the same one he was just re-awarded. The latest infusion will bankroll the research of five scientists under Glantz's leadership, who are studying the effects of e-cigarettes and other new tobacco products, according to a press release. On top of that, UCSF is contributing $1 million. How much will go to Glantz himself is unclear.
But Neeley, who left UCSF in June 2017, complained that Glantz bullied her, sexually harassed her, and discriminated against her based on her race (Neeley is black), religion, gender, and medical condition. Another person, whose name was redacted from a copy of the confidential investigation report, also filed a complaint. An investigation began that spring. Shortly after, Neeley told the university that Glantz might have been retaliating against her by proposing to remove her name from a study. Her complaints went on to form the basis of her lawsuit, filed in December.
By the end of the year, UCSF's investigation did not find evidence that Glantz had violated its anti-discrimination policies, according to the report. It did find, however, that Glantz had violated sexual harassment policies, including "ample evidence" of "an on-going pattern of staring at women's breasts," despite warnings to stop going back as far as 2006. Five women told investigators that his staring made them uncomfortable. In addition, Glantz unnecessarily referred to subjects of a sexual nature at work, including an orgy scene in the movie Straight Outta Compton and a survey in Playboy magazine, despite being told that the survey had offended people and shouldn't be used, according to the report.
Overall, the report found, he created "a work environment that was intimidating and offensive." Glantz's "severe and pervasive" behavior significantly interfered with or limited some women's work at UCSF, and his powerful position caused many to fear retaliation.
"There is no FDA program or NIH program to restore her career."
In a Sept. 14 letter, Brian Alldredge, UCSF's vice provost of academic affairs, wrote that the chancellor had proposed to put a "letter of censure" in Glantz's personnel file for five years. It could be removed earlier, though, if Glantz completed a year of anti-harassment training on his own dime, and if there were no other reports of inappropriate behavior during that year. In addition, Glantz would undergo training about sexual harassment and workplace conduct at UCSF, and staff at the tobacco research center would be given a confidential resource for reporting his behavior.
At the time of the letter, Glantz had 15 business days to accept or decline the proposal. Glantz and UCSF declined to comment on its status, despite the deadline passing.

As for Neeley's study — the one she claimed her adviser had tried to take her name off of — Glantz transferred the manuscript to her as part of the settlement. On his website, he wrote that he had decided to stop trying to publish it due to problems raised by journal peer reviewers.
This case underscores how funding agencies are inclined to protect the accused and don't have a safety net for researchers who speak out, McLaughlin said.
"There is no FDA program or NIH program to restore her career, to welcome her back and mentor her in that healthy and productive manner," she said. "That is a huge disservice to people who are doing their best to keep future generations of scientists safe."