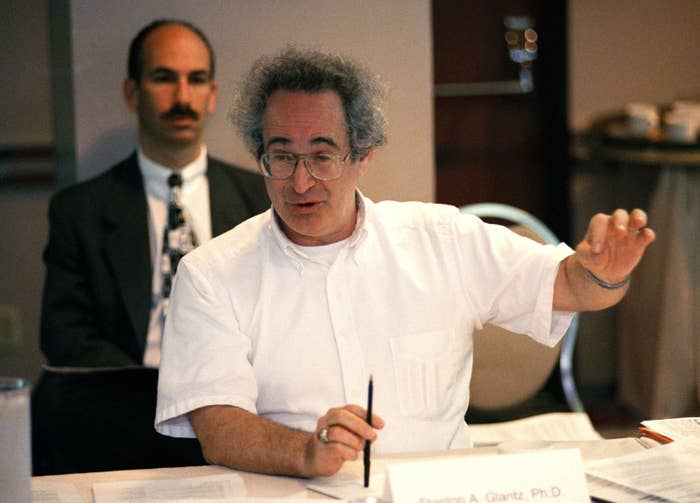 A high-profile anti-tobacco crusader at UC San Francisco is being sued by a former postdoctoral researcher who says he sexually harassed her and other women, and retaliated when she complained by removing her name from her research.
In the lawsuit, filed Wednesday in San Francisco Superior Court, Eunice Neeley is seeking damages over allegations that Stanton Glantz, her former adviser and director of UCSF's Center for Tobacco Control Research and Education, repeatedly stared at her body, forced her to hug him, and otherwise displayed "misogynistic and racially insensitive" behavior.
In one instance in late 2016, she says, when she and Glantz were alone together in a dimly lit room, Glantz described an orgy scene from a movie. Glantz assumed Neeley, who is black, had watched it because the main characters were also black, although Neeley had never seen the film, according to the lawsuit.
And Glantz believed he could get away with anything because he had tenure, Neeley alleges. She heard that he told students having tenure means "you can rape the Vice Chancellor's daughter and still have a job," according to the lawsuit.
Neeley says in the complaint that she reported the harassment, but the university did not meaningfully act to protect her and other female employees. She says that this lack of protection meant she was "forced to leave." According to her attorneys, she left UCSF in June 2017.
And in the lawsuit, Neeley says that she suffers emotional and physical distress because of the situation. She declined to comment for this story.
"It is our goal that this lawsuit sends a message that sexual harassment is unacceptable in the 21st century, in every industry," Kelly Armstrong, a San Francisco attorney who is representing Neeley, told BuzzFeed News.
In a statement issued late Thursday, Glantz denied Neeley's claims. "I have read the Buzzfeed article and deny every claim reported to be included in this lawsuit," he said.
He said that Neeley's allegations were formally made in March and the university has been conducting an investigation. As part of that inquiry, he said he has provided written documentation "that demonstrates that the related allegations, as reported by Buzfeed, are not supported by the documentary record."
Glantz also said that he has heard another woman who has been collaborating with Neeley will be filing a lawsuit soon. He denies the claims made in a complaint she filed with the university, which is also undergoing investigation.
And in a follow-up statement on Monday, Glantz cited a UCSF letter that disputed Neeley's assertion that he'd taken her name off a paper as a retaliatory move.
A UCSF spokesperson said that an internal investigation is pending and that the university "takes any allegation of a hostile work environment seriously." The spokesperson otherwise declined to comment on pending litigation or active investigations.

"There was no reason to mention coitus, and especially no reason to make a physical demonstration, and this made Neeley uncomfortable."
Glantz has made a career as a public health crusader against the tobacco industry. In 1995, Glantz and his colleagues published the first in a series of papers that analyzed thousands of tobacco industry documents that had been anonymously leaked to Glantz. They revealed that the tobacco executives had long known nicotine was addictive and that smoking caused cancer.

Since then, Glantz has been putting millions of formerly confidential industry documents online. His biography says he has written four books and more than 350 papers on subjects like secondhand smoke, tobacco control policies, and more recently, the e-cigarette, marijuana, and sugar industries. In 2013, he received a $20 million, five-year federal grant to lead research at UCSF on how the FDA should improve its regulation of tobacco products.
Sexual harassment allegations against powerful men have rocked a number of industries over the last year, from Hollywood to the news media. In science, accusations have led to the firing or resignation of high-profile researchers like astronomer Geoff Marcy of UC Berkeley, Christian Ott of the California Institute of Technology, and Michael Katze of the University of Washington.
There were 113 sexual harassment cases reported across the University of California system between 2013 and 2016, and 26 of those cases took place at UCSF. Last month, a UCSF employee sued her former adviser for alleged sexual harassment.
In the new lawsuit, Neeley says that she interviewed with Glantz for a job in September 2015. She noticed that he "leered" at her chest, something that he would consistently do while she was there. Other women complained to Neeley that this staring also made them uncomfortable — and one of them said that she had gone to therapy "because of Glantz's emotional abuse," according to the lawsuit. At other times, Glantz asked Neeley for hugs, which she said she felt forced to go along with.
What's more, Glantz allegedly made "inappropriate sex-related remarks" to both Neeley and other women, according to the complaint. In a discussion about how scientific data can be skewed, he said that people who responded to a hypothetical Playboy magazine survey would exaggerate their sex lives, according to the complaint.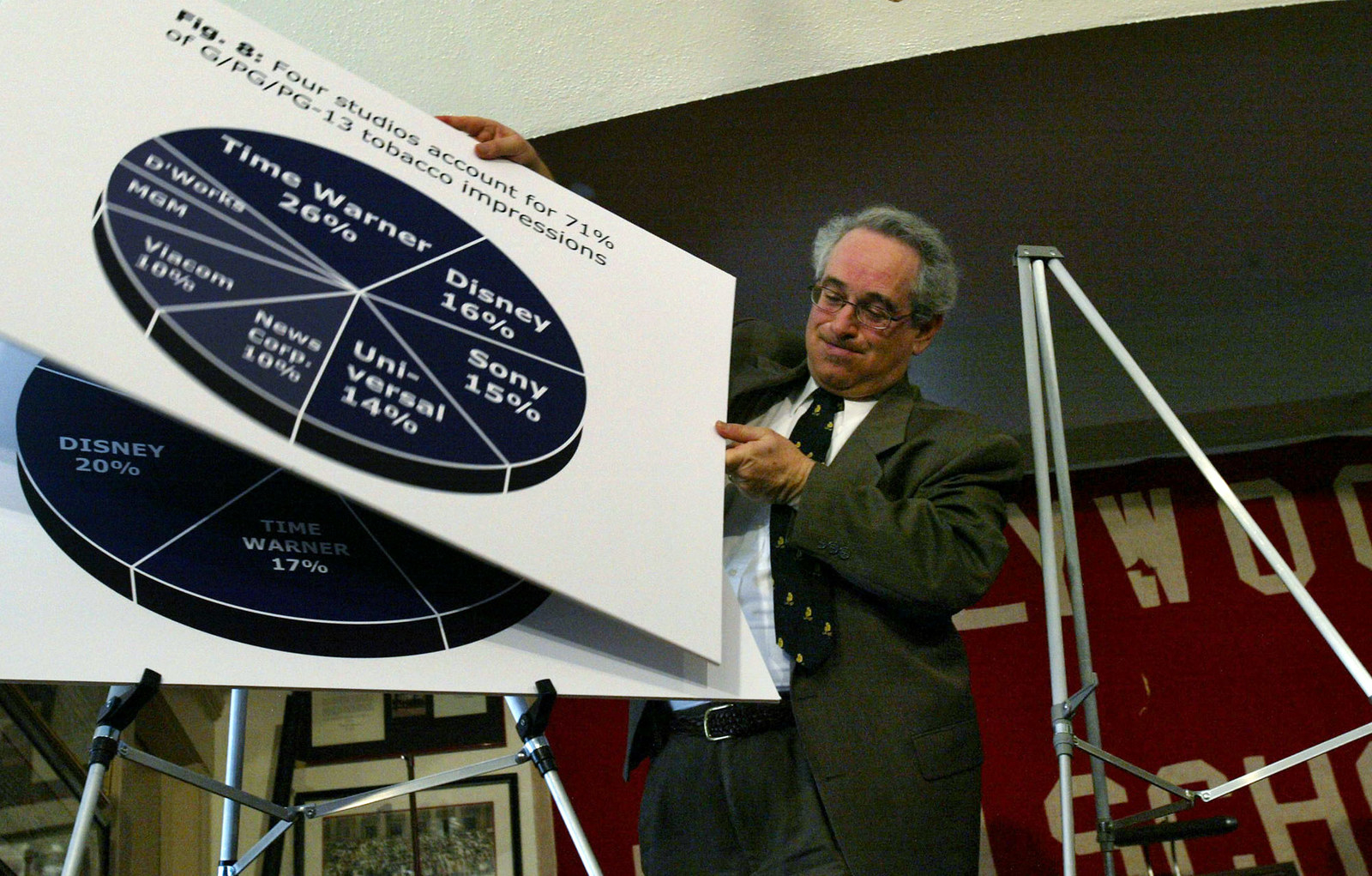 In another discussion about a scientific concept, Glantz used sex as a metaphor. He used one hand to represent a penis, and the other, a vagina. He "put one hand into the other hand, to make a visual demonstration of this metaphor," according to the complaint. "There was no reason to mention coitus, and especially no reason to make a physical demonstration, and this made Neeley uncomfortable."
Another time, Glantz described to Neeley another woman's sexual partners and reproductive history, even though, Neeley says in the complaint, "it had nothing to do with their jobs."
While she was at UCSF, Neeley was researching and writing a paper about deceptive practices by the tobacco industry. Glantz had told her that she could be credited as lead author, according to the lawsuit.
In January, Glantz asked two nonblack female employees to double-check Neeley's work, saying that he wanted the paper to be foolproof, according to the complaint. Neeley alleges, however, that nonblack postdoctoral researchers' papers weren't subject to the same scrutiny, and neither woman had the expertise to fully fact-check the research.
Around that time, a partially Native American coworker of Neeley's found "inaccurate, culturally insensitive statements" about Native Americans in another colleague's paper, according to the complaint. When these concerns were brought up, Glantz told the first coworker that "he only hired her because of her Native American ancestry," the complaint says.
In March, Neeley complained about Glantz's alleged harassment to her direct supervisor in an email, and asked to be reassigned to a new mentor. But even after the switch, Glantz told Neeley that he reserved the right to be an author on papers that she wanted to write, according to the complaint.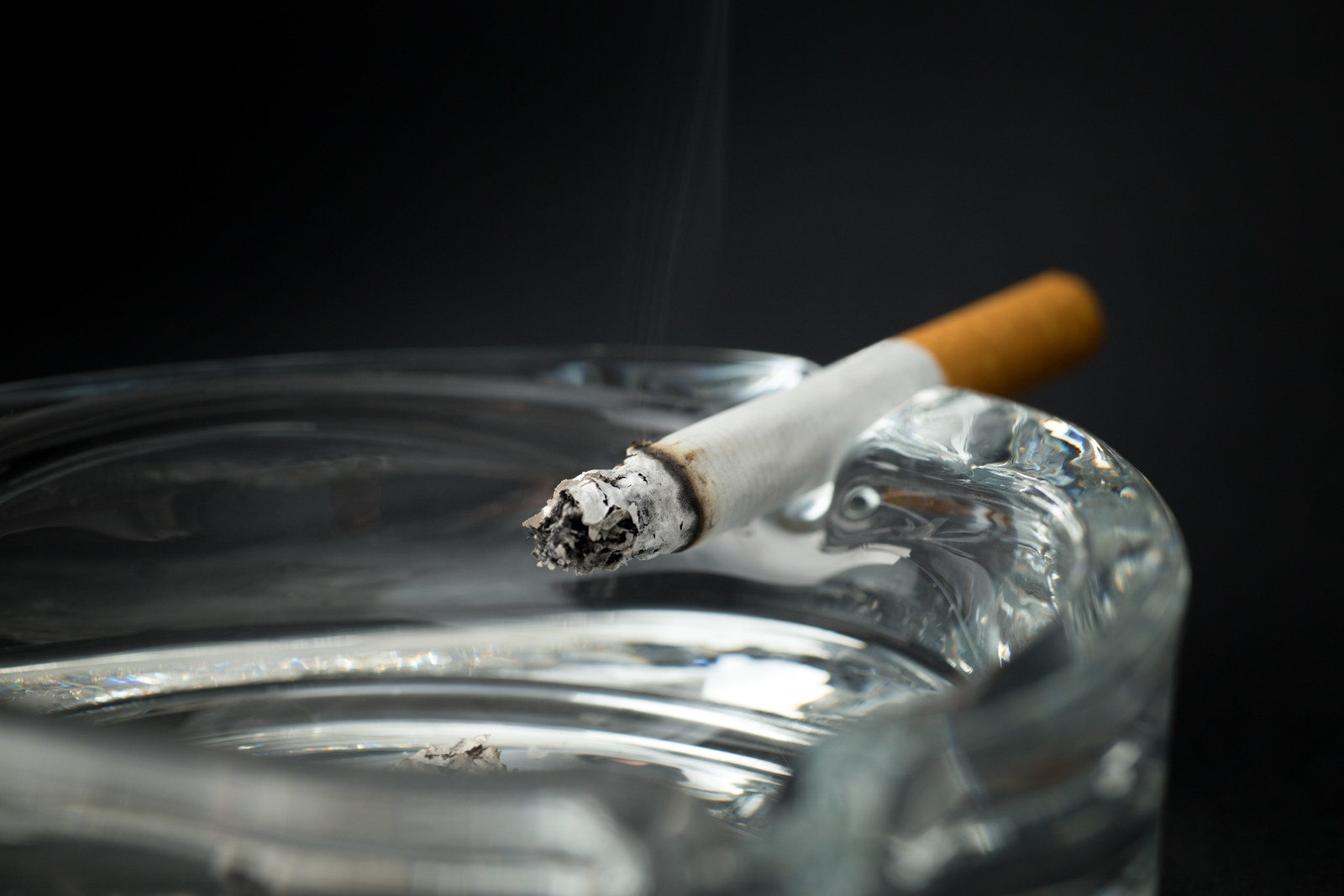 The following month, Glantz told Neeley that her paper was ready to submit to a journal to publish, but did not submit it, according to the complaint. Meanwhile, Neeley was complaining to UCSF about Glantz's harassment and how minorities were treated in the program. The director of UCSF's Office for the Prevention of Harassment and Discrimination allegedly told her that they would have the professor "email you, so he will not stare at your breasts," the complaint says.
Glantz then told Neeley that he would be the senior author of her paper, according to the lawsuit, which led her to complain that she shouldn't have to interact with him. He and UCSF were threatening to remove her from the paper in an effort to force her to interact with him, she says.
UCSF told Glantz in May that he was being investigated in relation to Neeley's complaints, according to the lawsuit.
Then in late May or early June, Glantz submitted the paper without telling Neeley that he was doing so, or that he'd removed her name, according to the complaint. Neeley is not sure if she will be credited as an author when the paper is published.
"Had she not complained about sexual harassment and asked for a new mentor, UCSF and Glantz would not have taken steps to strip her of authorship," the lawsuit alleges.
On Monday, Glantz disputed Neeley's explanation for why she was not credited on the paper when it was submitted to the journal Cancer Epidemiology, Biomarkers, and Prevention.
In a June letter to the journal, UCSF's research integrity officer, chair of the Department of Medicine, and director of the Cardiovascular Research Institute said that "despite repeated requests, Dr. Neeley had refused to grant Dr. Glantz permission to include her as an author on the paper."
That study was rejected by the journal and is now under consideration at another publication, according to Glantz.
UPDATE
This story has been updated to reflect that Stanton Glantz and UCSF dispute Eunice Neeley's explanation for why she was not credited on a scientific paper.
UPDATE
This story has been updated to reflect that Stanton Glantz denied the allegations in a statement.