The parents and sister of cinematographer Halyna Hutchins called out cost-cutting measures and repeated failures to follow industry safety protocols on the set of Rust in a new lawsuit against Alec Baldwin and other members of the film's production.
In a complaint filed Thursday in Los Angeles County Superior Court, Hutchins's mother, Olga Solovey, her father, Anatolii Androsovych, and her sister, Svetlana Zemko, are claiming battery, intentional infliction of emotional distress, negligence, and loss of consortium in connection with the Oct. 21, 2021, shooting.
The family alleges that Baldwin's failure to check the gun before he accidentally shot and killed Hutchins and injured the film's director, Joel Souza, as well as the fact that live ammunition was allowed on set and that the gun was handed to the actor by the assistant director and not the armorer ultimately led to the cinematographer's death, among other missteps.
"Mr. Baldwin chose to play Russian Roulette with a loaded gun without checking it and without having the Armorer do so," the complaint states, adding that the failures to follow industry protocols for gun safety "makes this a case where injury or death was much more than just a possibility – it was a likely result."
Hutchins's parents and sister, who live in Ukraine, are seeking unspecified damages for what their attorneys Gloria Allred and John Carpenter described as "irreparable" injuries and "the love that was taken" as a result of Hutchins's death. Along with Baldwin, who is facing criminal charges in connection with the shooting, the suit names more than a dozen other defendants, including several producers, the film's armorer Hannah Gutierrez-Reed, and assistant director David Halls. Gutierrez-Reed, like Baldwin, has been charged with involuntary manslaughter by New Mexico prosecutors, and Halls has agreed to plead guilty to negligent use of a deadly weapon.
"It is clear to us that the relationships of all of our clients have been damaged, and that they will not be able to enjoy life in the same way as they did when their precious Halyna was alive," Allred said during a news conference. "Halyna was the light in their lives."
In a prerecorded video statement shared with reporters, Zemko spoke in Russian and said, per an English translation provided by her attorneys, that losing her sister "was a horrible experience" and "one of the biggest losses of my life." But what's been "even more devastating," she said as her mother sat by her side in tears, is to see her parents suffer and their health "sharply" decline.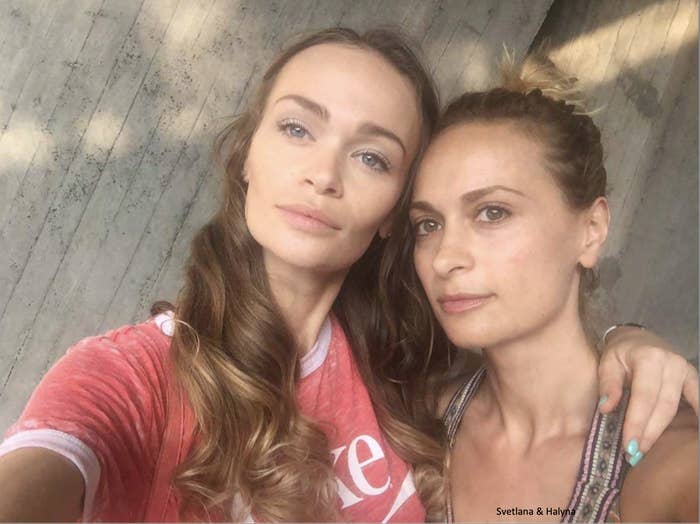 "It is for this reason that I would like those who are at fault, for somebody to carry that responsibility," Zemko said in the video, "and not just someone but that very someone who is truly responsible for this. I believe to let this go and to leave this unpunished is unallowable."
A representative for Baldwin's attorney Luke Nikas did not comment on Thursday. Attorneys for Gutierrez-Reed did not immediately respond to BuzzFeed News' request for comment.
The lawsuit comes days after New Mexico First Judicial District Attorney Mary Carmack-Altwies formally charged Baldwin and Gutierrez-Reed with two counts each of involuntary manslaughter. In a probable cause statement released last week, the district attorney's office slammed the actor for ignoring "the first rule of gun safety" when he pointed the prop gun at Hutchins.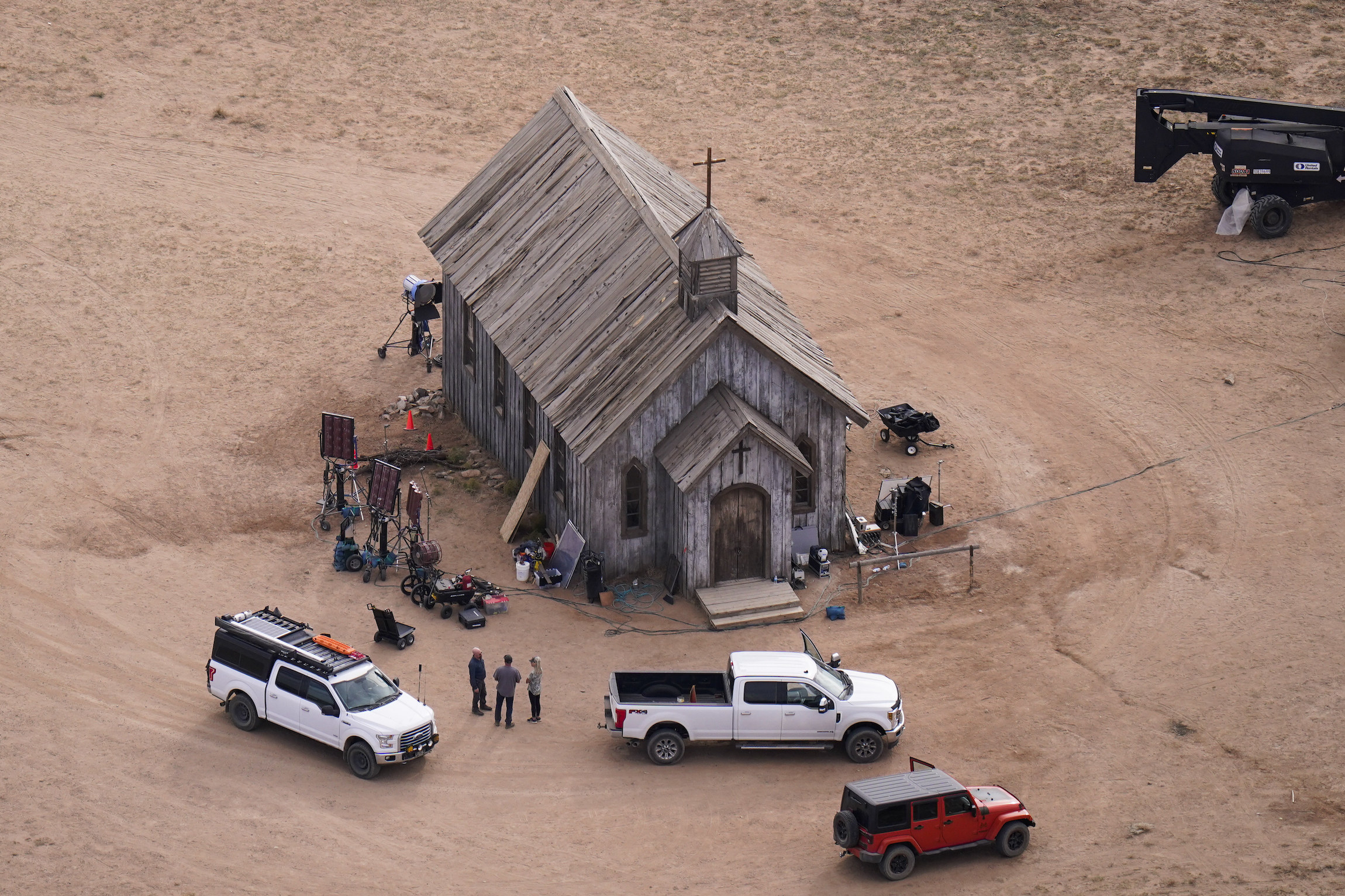 "Had Baldwin performed the required safety checks with the armorer ... this tragedy would not have occurred," prosecutors wrote. "If Baldwin had not pointed the gun at Hutchins ... this tragedy would not have occurred."
Hutchins's husband, Matthew, and son, Andros, previously sued Baldwin and other Rust producers in a separate lawsuit that was ultimately settled last year. But Hutchins's parents and sister were not part of that case.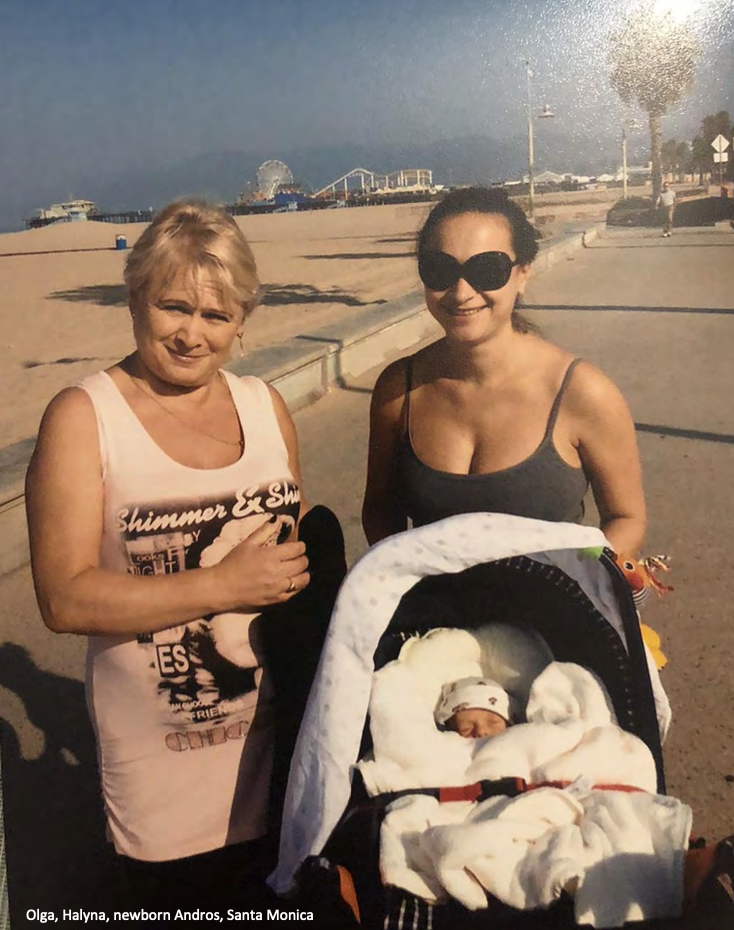 "There has been no settlement for them," Allred said. "Matter of fact, there has been no outreach to them by Mr. Baldwin to even say he was sorry, so we want accountability and justice for them. It's as simple as that."
According to the attorneys, Hutchins continued to financially support her family while she was working in the US. And had she been alive to see the ongoing war in Ukraine, Hutchins would have tried to bring her family overseas, they said.
"It's our belief that Halyna would not have allowed her family to live in the state of affairs in Ukraine right now," Carpenter said.
Hutchins's mother, Solovey, has been working as an emergency operating room nurse during the war, while her sister's husband has been away fighting as Zemko cares for their two young children.
"Halyna's plan and her family's plan was always for Halyna to bring her family to the United States so that they could be together," Allred said, "but now her mother and sister know that their dream to be together with Halyna, Matt and their grandson, Andros, will never happen."