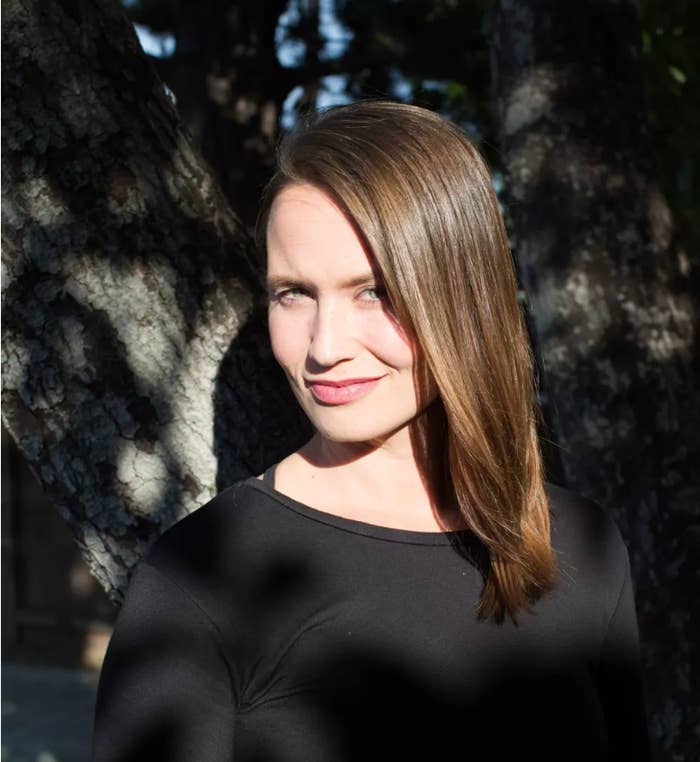 A former student is suing a University of California professor, claiming that he sexually assaulted her at her house after a graduation party in 2013 when she was too drunk to be able to give consent.
The lawsuit comes five months after a university Title IX investigation found that Gopal Balakrishnan, a Marxist historian in the humanities division at UC Santa Cruz, had violated the school's sexual harassment policies. As reported by BuzzFeed News last year, the former student, Anneliese Harlander, was one of at least four people who have submitted formal complaints about Balakrishnan related to a wide range of behaviors, from assault to inappropriate comments to drug use with students.
Balakrishnan has been on paid leave since the fall of 2017. The university administration has not yet decided what disciplinary action to take.
"When it comes down to it, I was completely traumatized by this experience," Harlander told BuzzFeed News. "My life was overturned because of this event. I want to do everything in my ability to make sure that no one else has to experience what I went through with this man."
Balakrishnan, through his lawyers, did not comment on the lawsuit. Last year he acknowledged to university investigators that he was present at the party Harlander described, but denied having sex with her.
The lawsuit was filed Monday in the Superior Court of California in the County of Santa Cruz. It states that Balakrishnan attended and brought alcohol to a graduation party at Harlander's neighbor's house in Santa Cruz, on or around June 18, 2013. There, it states, Harlander became very drunk and "lapsed into unconsciousness," but Balakrishnan walked her home and entered her house without her permission.
According to the complaint, "without her permission or consent and by use of force to overcome her resistance," Balakrishnan removed his clothes and Harlander's, and sexually assaulted her. As BuzzFeed News previously reported, Harlander recalled finding Balakrishnan "on top of her performing oral sex," and then realizing he wanted to penetrate her. The complaint states that Harlander was "incapable of consent to sexual activity due to her extreme intoxication." Balakrishnan told investigators a different story: that Harlander had invited him into her house and removed her shirt, and that he left shortly thereafter.
Harlander's case is different from many complaints that students make to university Title IX offices, her lawyer Dan Siegel told BuzzFeed News. "Here we're talking, kind of Harvey Weinstein behavior, which is fortunately not terribly common on campuses, at least between faculty members and students," he said.
Harlander is seeking damages for pain and suffering, lost income and earning capacity, and medical and psychological care, as well as punitive damages.

In January 2017, the University of California agreed to a landmark $1.15 million settlement with another student, who claimed that Hector Perla Jr., an assistant Latin American studies professor at UC Santa Cruz, had raped her a day before graduation. The university settled before a civil case or criminal charges were filed.
Student protests about Balakrishnan have roiled campus since the spring of 2017, when graffiti calling him a "sexual predator" appeared on campus bathroom mirrors. Around the same time, faculty found flyers calling for a boycott of Balakrishnan and his work slipped under their office doors.
A few months later, nine people published a letter online, writing that Balakrishnan had a "pattern of using his position of power as a professor and influential academic to intimidate, harass, and even assault young women and gender nonconforming people," often in professional social settings.
This letter was published weeks after the first allegations about Harvey Weinstein broke in the media and was shared widely among UC alumni, including Harlander. It described seven anonymous accounts of interactions with Balakrishnan.
Harlander, who contacted the school with her account in 2018, told investigators and BuzzFeed News that she was moved to file her complaint with the university after reading those accounts.
"If it wasn't for the letter, we wouldn't be where we are at today. I wouldn't have spoken up," she said.
Alongside Harlander's complaint, an investigator for the school also reviewed complaints by three other former or current students, including an alum who claimed that Balakrishnan had provided alcohol and cocaine at a party he attended in 2009. That complaint was referred to UC Santa Cruz Campus Provost and Executive Vice Chancellor Marlene Tromp in September 2018.
Citing privacy concerns, university spokesperson Marc DesJardins declined to say if the school was investigating any other Title IX complaints naming Balakrishnan.
"Preventing sexual violence and sexual harassment is of utmost importance for UC Santa Cruz," DesJardins said. "We are working diligently to create a campus that's free from sexual misconduct."