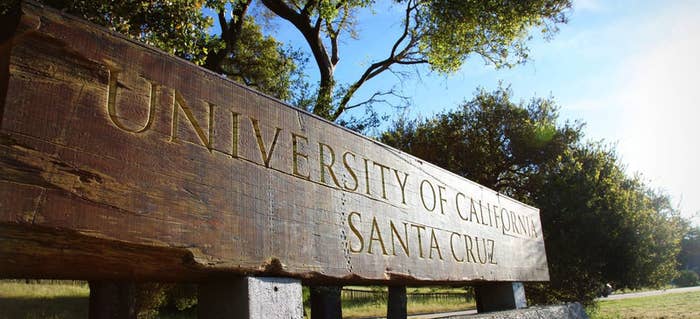 Luz Portillo was supposed to be at graduation, celebrating her second major at the University of California, Santa Cruz. Instead, she was in the hospital. The day before, Portillo says, she was raped by one of her professors who had a history of inappropriately pursuing students, but the school never intervened.
"He MC'd our graduation ceremony the next day, which I didn't make," she told BuzzFeed News. "It was surreal."
On Tuesday, her attorneys announced that the University of California had agreed to pay $1.15 million to settle before a civil lawsuit or criminal charges were filed, making it one of the largest Title IX settlements in US history and the latest in an ongoing national conversation about how universities handle sexual assault.
Portillo's claim stated that Hector Perla Jr., an assistant Latin American studies professor, took her and another student wine-tasting at Loma Prieta Winery on June 13, 2015, "under the pretext of celebrating their graduation" and finishing their senior research.
"While at the wine-tasting event, Perla encouraged [Portillo] to consume large quantities or wine, causing her to become severely intoxicated and lose her memory," the complaint states. The three then went to the student-employee's home, "where they supplied Claimant with more wine. The two employees then "engaged in non-consensual sex acts with Portillo, who was severely intoxicated to the point she was not fully conscious."
After reporting the rape to her school, Portillo said the university began to show a bias toward Perla and "minimized what happened."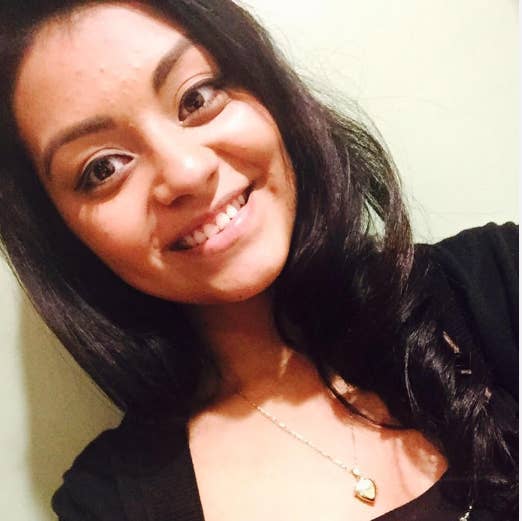 "I had to become my biggest advocate. I didn't want to go unnoticed," she said. "I received very little help from my university, but I drew strength from other women at other schools who went public with their sexual assault."

Portillo said Perla was known for inviting students out for beers, had one time "moved the class to a bar," and allegedly dated other students.

"Like many other higher institutions, UCSC looked the other way when it became aware [Perla] was hunting undergraduates," Portillo's attorney, John Kristensen, said, adding that the school "deliberately ignored" claims of sexual harassment by faculty.
"There was no investigation and no attempt to protect subsequent students from [Perla]," he added.
UC Santa Cruz is one of more than 200 colleges and universities under federal investigation for how they handle sexual assault. An international firestorm was ignited last year after a former Stanford student, Brock Turner, was given a much-criticized six-month jail sentence for sexually assaulting an unconscious woman on campus.

Years earlier, the University of Colorado at Boulder found itself at the center of controversy after a female student alleged that a group of football players and team recruits raped her at a friend's off-campus apartment. The school eventually settled that case for $2.5 million.

"This case is emblematic of the crisis of sexual assault on female students at our nation's institutions of higher learning," Kristensen said.
In a message to the campus community on Tuesday, university officials said they had acted swiftly in response to the allegations and immediately put Perla on leave, and, after an extensive investigation, he submitted his resignation on June 1.
"The allegations were investigated in confidence, because our campus process respects the rights and privacy of all parties, but we investigated the victim's claims as soon as she came forward," Chancellor George Blumenthal and Interim Campus Provost/Executive Vice Chancellor Herbert Lee said in a joint statement.

Santa Cruz has experienced a spike in sexual assault reports and expanded and poured more funding into its Title IX office last summer, around the time Portillo filed her case, according to a university statement.
From 2015 to 2016, the office received 233 reports and opened 46 formal investigations, up from 181 reports and 22 investigations the previous school year.
The school's Title IX officer, Tracey Tsugawa, attributed the increase more to increased awareness than an actual rise in the number of incidents.
Even though more students are reporting campus sexual assault, Portillo said schools still shelter professors and allow them to resign without tarnishing their record.
Blumenthal and Lee said in their statement that university officials launch "immediate inquiries and take formal disciplinary action when warranted," and had avoided public comment on the case to protect student privacy.

"I was hesitant about putting my name out there," Portillo said, but she eventually decided that "she had to."
"It allowed me to reclaim what happened to me," she said. "I wasn't going to be another anonymous person."
Portillo, now 24, is currently studying to get into law school, something she had shelved after her alleged assault.
The process, she said, has "been hard, but empowering."
"I don't want to allow myself to be victimized again," Portillo said. "I'm now in control of my life."