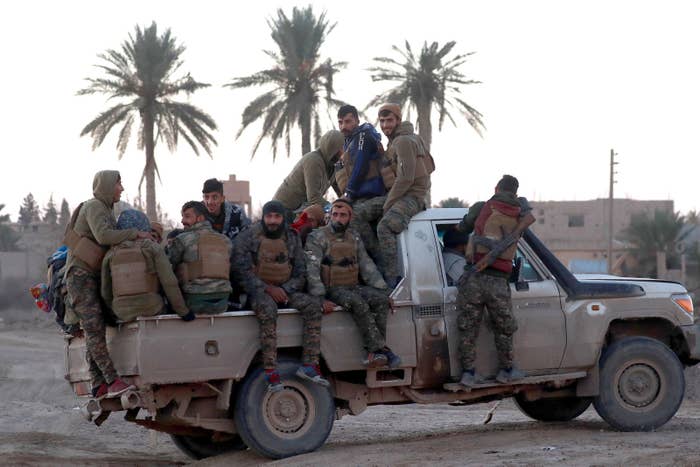 The Trump administration's apparent decision to pull US forces from Syria sent waves of confusion and fear among US allies in the country — who now worry about facing a hostile Turkey and a still-active ISIS enemy alone.
A journalist with a TV station in northern Syria said residents are worried for their safety. Rumors of imminent attacks from their many enemies have fed the uncertainty. "We are trying to understand what is happening. People are very afraid," said the journalist, Barzan Iso, speaking by phone from Syria. "It looks like the situation is going to be crazy."
Trump's decision surprised officials across the US government. The State Department and the Pentagon have long lobbied against a US withdrawal. The move also drew criticism from members of Congress, including Republican Sen. Lindsey Graham, who said the withdrawal would be a "huge Obama-like mistake," referring to Obama's decision to remove US troops from Iraq, which many believe helped set the stage for the rise of ISIS.
A senior Trump administration official declined in a conference call with reporters to describe the process that led to Trump's decision. But the official said no one should have been surprised, noting that Trump's views on Syria have been consistent since he took office.
The official said that the exact schedule for the withdrawal was still being worked out by the Pentagon. "The president has judged that the purpose for which those troops were put in Syria has been accomplished and they can be repositioned," the official said.
In Syria, the decision threatened the survival of local troops who have worked against ISIS with the US for more than three years — and the residents who rely on their protection.

The local soldiers are part of a US-created coalition called the Syrian Democratic Forces (SDF), which is dominated by an ethnic Kurdish militia called the People's Protection Units and known by its Kurdish acronym YPG. The SDF has been armed and trained by US special forces and has worked alongside them in driving ISIS from its former strongholds in eastern Syria, much of which the SDF now controls.
The SDF now faces opposition from a trio of powerful enemies: the Syrian government, a hostile government in neighboring Turkey, and ISIS, which, contrary to repeated White House assertions, has not been defeated.
Trump's decision came days after he discussed the issue by phone with Turkey's president, Recep Tayyip Erdogan. Turkey considers the YPG a terrorist group due to its links to Kurdish insurgents in Turkey and last week threatened to attack the SDF.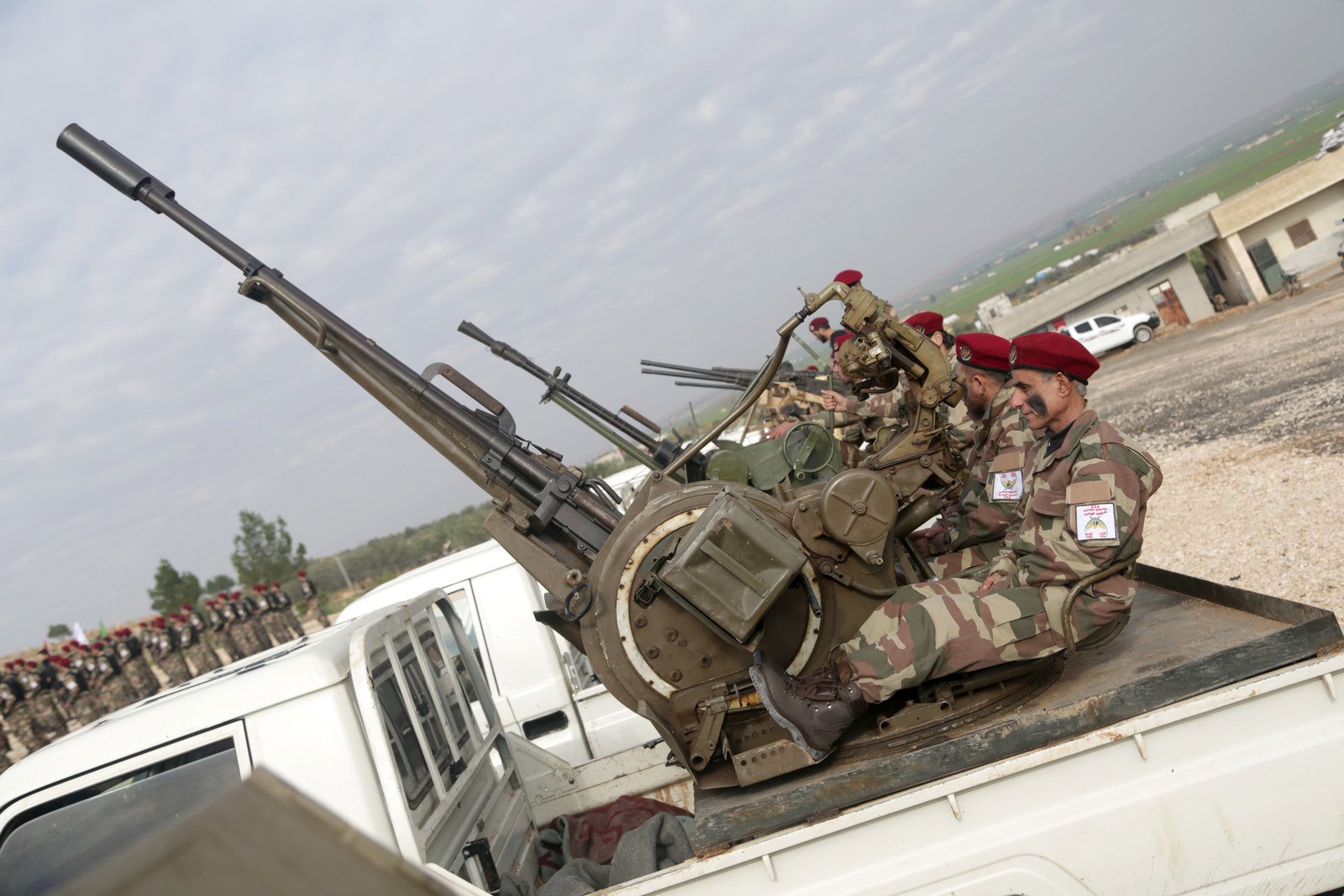 Iso, the general manager at Al-Youm TV, a news station that covers the region, said the possibility of a Turkish invasion of SDF territory was the biggest immediate worry. Such an invasion would force the SDF to redirect its forces from fighting ISIS, as happened following a Turkish attack earlier this year. Current battles between the SDF and ISIS are on the southeastern edge of SDF territory, near the border with Iraq, while a likely Turkish incursion would come in the northwest. Iso added that Kurdish civilians would flee en masse in the face of a Turkish offensive.
US involvement in Syria's civil war began with support to rebels battling the government of President Bashar al-Assad, part of a covert program that was largely deemed a failure. In 2014, when the Obama administration began its war against ISIS in Syria, it struggled to find a local force to work in concert with US airstrikes, before settling on the YPG. The US created the SDF to bring Arab forces into an alliance with the Kurds. US troops have since worked closely with SDF fighters, who paid a heavy price to free Raqqa, the former ISIS capital, and other areas from ISIS. Officially, the US has put the number of troops in Syria at around 500, though a recent Washington Post report from SDF territory put the number as high as 4,000.
Ilham Ahmed, a senior member of the SDF's political council, said she was "shocked" on Wednesday to learn of the US decision. "I don't understand why that happened, or what kind of deal was made under the table," she said.
ISIS remains a threat, with up to 30,000 fighters across Syria and Iraq, according to a US military estimate published this summer. Insurgent-style attacks have persisted in Iraq, and ISIS still holds pockets of territory in Syria. A US pullout "will be a big problem for the SDF, because ISIS is still on the ground," Ahmed said.
Despite evidence to the contrary, Trump repeated his claim of ISIS's demise via Twitter on Wednesday: "We have defeated ISIS in Syria, my only reason for being there during the Trump Presidency."
White House press secretary Sarah Sanders was more measured. "Five years ago, ISIS was a very powerful and dangerous force in the Middle East, and now the United States has defeated the territorial caliphate," she said in a statement. "These victories over ISIS in Syria do not signal the end of the Global Coalition [to fight ISIS] or its campaign."
Sanders added: "We have started returning United States troops home as we transition to the next phase of this campaign." She did not provide further details about whether this would be a full withdrawal, or what the next phase would entail.
Trump's statement contradicted repeated warnings by Defense Secretary Jim Mattis and other US military officials this year that ISIS was far from defeated and that the US presence was crucial to prevent what some call "ISIS 2.0." Pentagon officials have also said that ISIS fighters seemed to be gaining ground and were "well-positioned to rebuild."
"ISIS is not finished," said Ismael Abdullah, an SDF commander known as Abu Is'haq. A native of the Syrian province of Deir Ezzor, a focus of the joint US–SDF efforts against ISIS, he said he and his colleagues would continue their fight against ISIS on their own, if necessary. But he wasn't optimistic about their chances. "The withdrawal of the Americans will leave a big void and change the balance of power on the ground, and we do not know if we can withstand them or not," he said. "I am very frustrated."
He added: "This decision means handing over the region to either ISIS or the Iranians and Russians, and they are our enemies at the same time."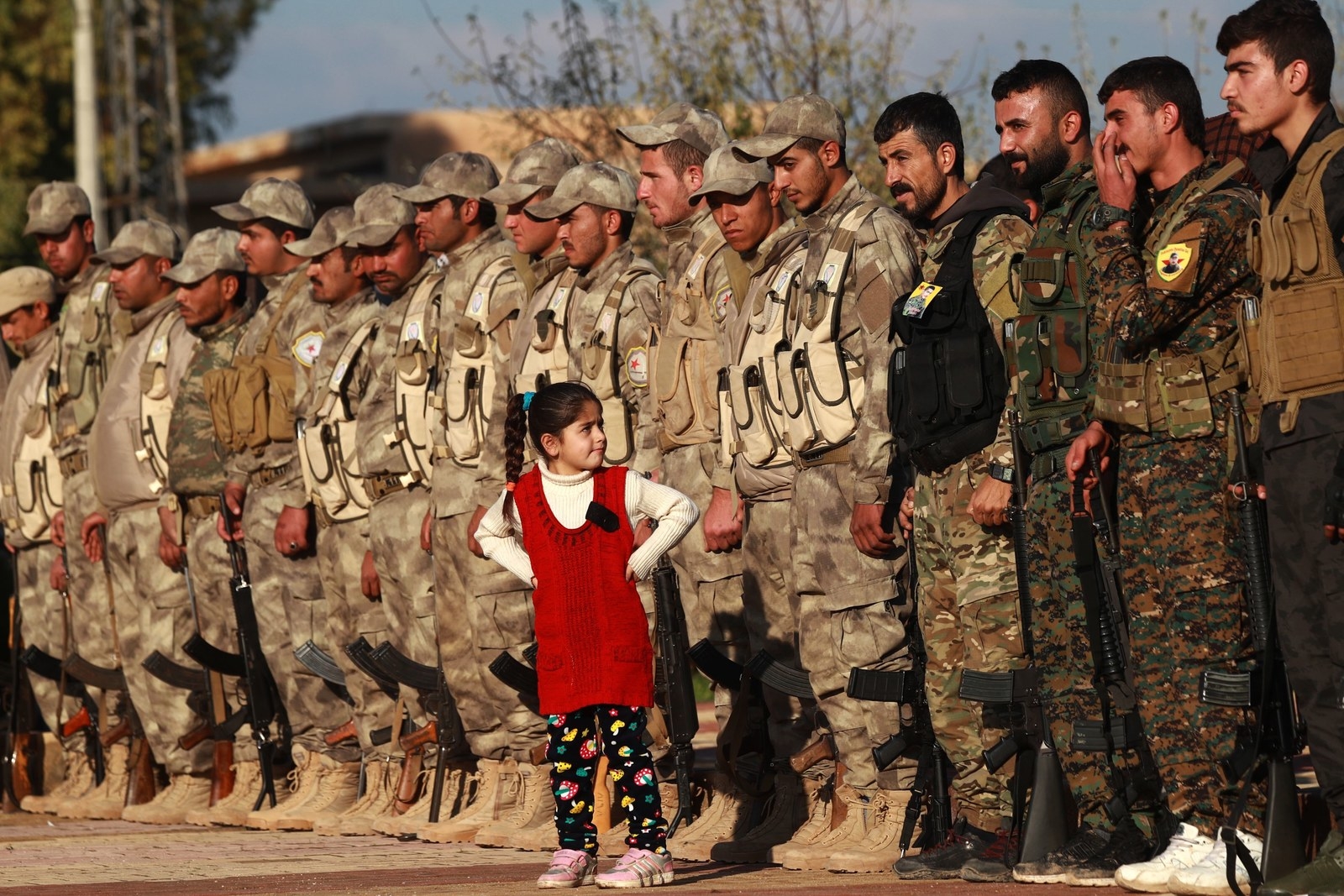 There was still confusion — in the US and in Syria — about whether the decision about a US withdrawal is final, whether it will be total, and what the timeline would be.
Speculation on international implications came quickly.
Just one day before news of the withdrawal broke, State Department deputy spokesperson Robert Palladino had said at a briefing, "The United States and Turkey are coordinating actively on all issues affecting both Turkish security and the situation in northeast Syria, where, of course, as you know, US forces are present in the campaign to ensure the enduring defeat of ISIS. We've made significant progress recently in the campaign, and — but the job is not yet done."
A Wednesday briefing at the State Department was announced and then canceled Wednesday morning.
Israeli officials said that they had been kept informed of the US decision. "I spoke with US President Donald Trump on Monday and with American Secretary of State Mike Pompeo yesterday," Israeli Prime Minister Benjamin Netanyahu said on Wednesday. "The American administration told me that it is the President's intention to withdraw their forces from Syria. They made it clear that they have other ways of expressing their influence in the area. This is, of course, an American decision. We will study its timetable, how it will be implemented and — of course — its implications for us. In any case, we will take care to maintain the security of Israel and to defend ourselves in this area."
When French President Emmanuel Macron visited Washington in April, he tried to encourage Trump to remain in Syria, describing the battle there as a fight against Iranian influence. The French Embassy in Washington, DC, did not immediately respond to a request for comment.
Al-Awad reported from Berlin. Vera Bergengruen and Emily Tamkin contributed reporting from Washington, DC.