SANLIURFA, Turkey — A notorious Australian jihadi left the ISIS caliphate this summer and crossed the Syrian border into Turkey. With him was a well-connected Syrian doctor who'd overseen medical facilities in the ISIS capital of Raqqa. A Saudi ISIS member made the crossing this spring with a pair of veteran smugglers who later brought out five more of his countrymen, along with citizens of Iraq, Kuwait, Belgium, and France. All were fleeing the last bastions of ISIS territory as US-backed forces closed in on the militants. Faced with death or arrest, they instead escaped to Turkey, long the terror group's gateway to the rest of the world.

Above: A soldier in a Turkish army outpost watches the border with Syria in December. Photograph by Yusuf Sayman for BuzzFeed News
US officials have suggested that the vast majority of ISIS jihadis died on the battlefields of Syria and Iraq. But smugglers working in the human-trafficking networks that run between Syria and Turkey say that, for much of the last year, a steady stream of ISIS members and their families managed to sneak into Turkey. Some were the foreign fighters whose home countries have been bracing for their potential return; others were Syrian and Iraqi. From Turkey, they could access migrant routes that extend to Europe, Asia, and beyond — a reversal of the pipelines that for years ferried extremists from around the world into the caliphate.
One man whose home near the border in Turkey has served as a pit stop for new arrivals described how he hosted, over the course of several months, more than a dozen Syrians whose roles with ISIS had ranged from rank-and-file soldier to internal security officer and regional administrator. Most chose to remain in Turkey, he said, but several took migrant-trafficking routes by sea to Greece.
Another man said he had retrieved ISIS members and their families from smuggling hot spots along the Turkish border, some speaking languages he didn't understand. "I smuggled Iraqis, Syrians, and people who did not speak Arabic," said the man, a Syrian in his thirties who once worked as an electrician. "They told me that they came to support the Muslims in Syria. We have to help those people who came to support us."
"People who want to continue to be on the path of ISIS and on the jihad of ISIS will have ample opportunity to do so."
No one but the jihadis themselves can say what their intentions were in leaving — and whether they remain active members of ISIS or have abandoned it in the wake of its military defeats. ISIS was defined by the physical territory, once larger in size than Texas, that made up its hardline state. Now that state, which the militants had boldly declared a caliphate, is finished — ISIS controls just small pockets of territory and loses more by the day. Yet US intelligence officers say that the kind of escapees the smugglers describe will contribute to ISIS's long-term survival, and that they will help to define what the terror group becomes next.
Some of the escapees who remain loyal to ISIS will seek to lie low and wait out the storm, the officers said, while others will link up with ISIS's terror and recruitment networks in Europe or join its expanding roster of worldwide affiliates. "Their near-term goal is survival — to be able to endure and survive," said a senior officer with the US Department of Defense, speaking on condition of anonymity in line with his department's protocol, in an interview alongside four of his colleagues. "Did the idea of a caliphate die on the battlefield? I think the answer is self-evident. The loss of territory is not synonymous with defeat."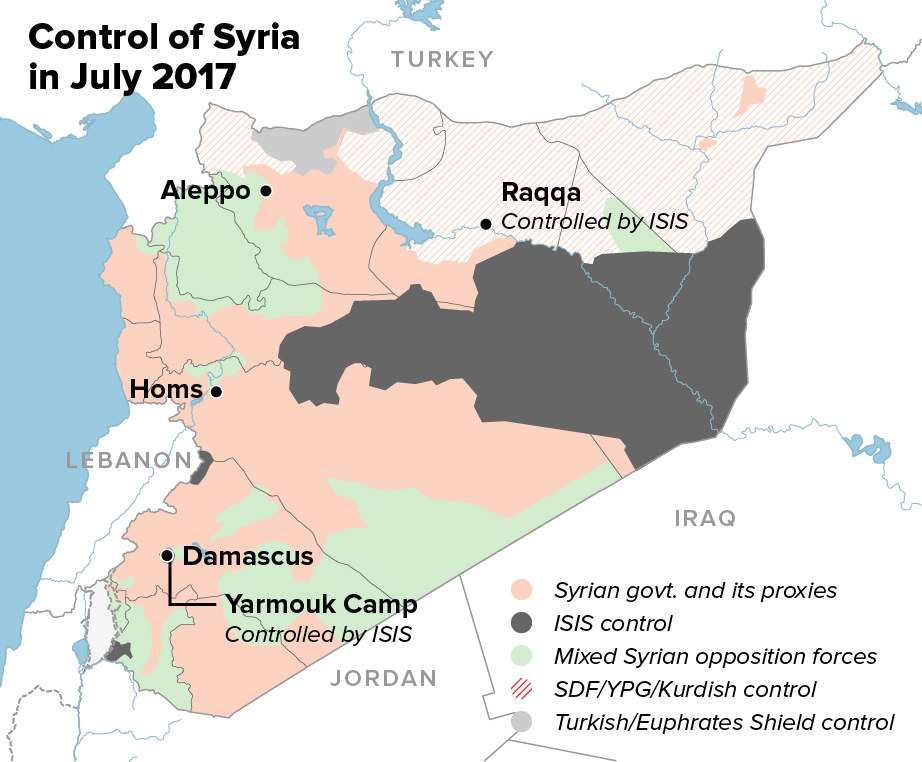 Interviews with smugglers and human traffickers, carried out over the summer and fall, reveal for the first time how, in the shadows of America's war against them, ISIS members have been able to use the financial resources they gathered over the three-plus years they controlled their territory to escape the battlefield — even when surrounded by US allies.

The smugglers said that the number of people seeking to leave ISIS territory for Turkey began to rise in the spring and summer as the Raqqa battle approached. Most of those fleeing were civilians without any ISIS connection seeking to escape from the militants and find safety. But ISIS members regularly joined the human tide, the smugglers said, and if they paid smugglers enough money, they could avoid the rudimentary security measures, such as checkpoints and screening camps, that the US and its allies had put in place to catch them.
The escapes undermine international efforts to destroy ISIS. One man who left Raqqa this summer said ISIS commanders had encouraged him and other fighters to wait in Turkey for a call to return — a command in line with concerns expressed by intelligence officers that ISIS will attempt a comeback in Iraq and Syria if global attention shifts elsewhere. ISIS members who reach Europe, meanwhile, can help the militants' twin goals of sowing terror while fueling the populist backlash against Muslim refugees. Those who join its global affiliates — such as in the Philippines or Libya — can help expand its global reach.
"People who want to continue to be on the path of ISIS and on the jihad of ISIS will have ample opportunity to do so, whether in their own home countries or in third countries or in other conflict zones where ISIS is operating," said Ali Soufan, a former FBI officer who heads the Soufan Group, a risk consultancy firm in New York that said in a recent report that at least 5,600 foreign ISIS members have returned home.
Soufan was one of the FBI's top experts on al-Qaeda, interrogating key captives caught after the US invasion of Afghanistan, when Osama bin Laden dispatched jihadis based there to other parts of the world. That exodus set the stage for a new model of the terror group — with powerful affiliates in places like Algeria and Yemen — that experts often call al-Qaeda 2.0. "Al-Qaeda shifted at the time from being a terrorist group with a strong command and control to a message, an ideology, and they allowed other groups to join under al-Qaeda's banner," Soufan said. "I think we're seeing ISIS doing that already. They're using the same playbook."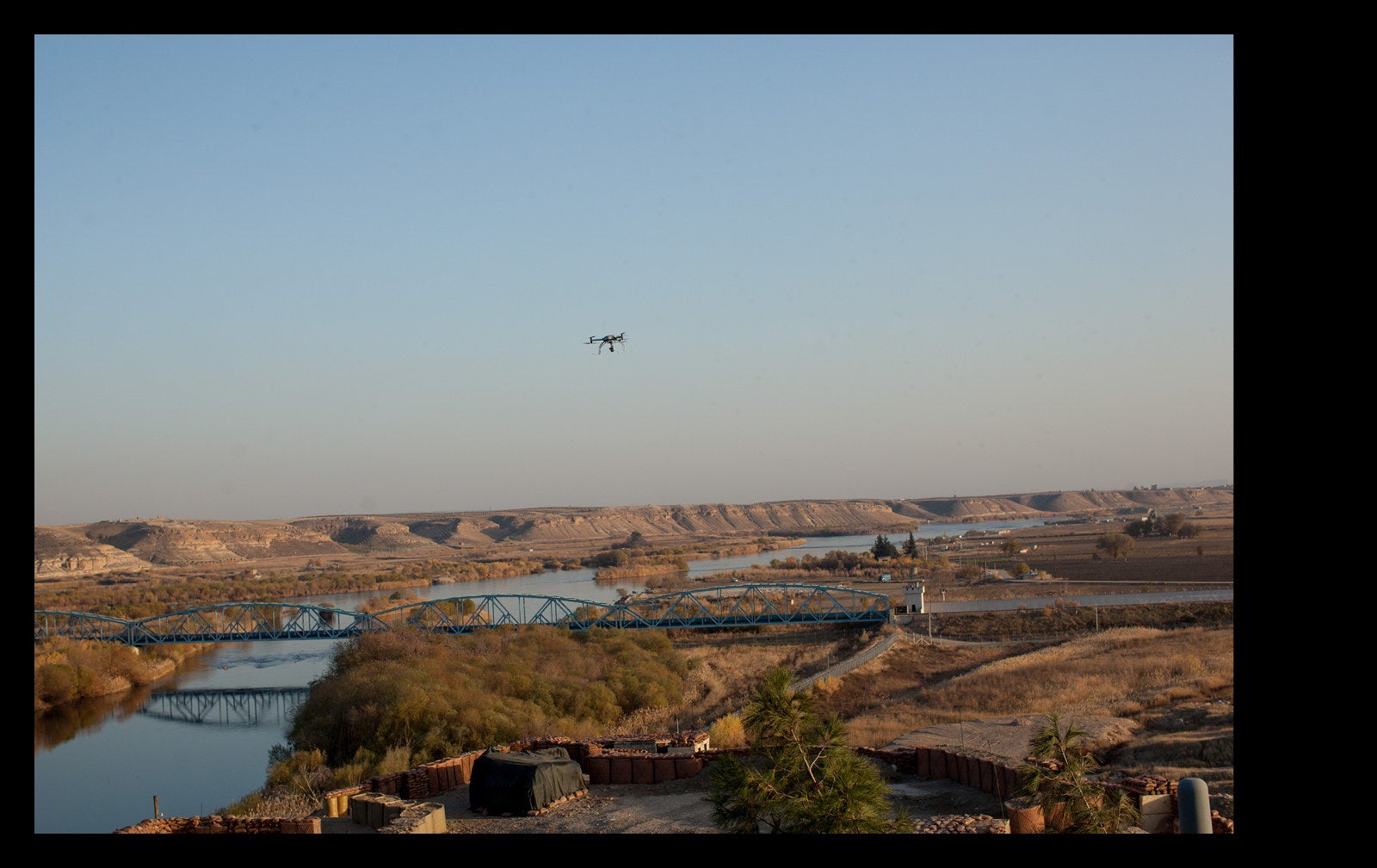 The Australian jihadi who escaped to Turkey this summer is a man named Tareq Kamleh, a medical doctor born in Perth who joined ISIS in 2015. Kamleh has featured prominently in ISIS propaganda, making him one of the group's recognizable Western faces. Yet he was able to travel from ISIS territory to Turkey with apparent ease, eventually making his way to Istanbul, according to two Syrian sources involved in human trafficking.
Traveling with Kamleh, the sources added, was another senior ISIS member, also a doctor, a cardiologist from the former ISIS stronghold of Deir Ezzor in Syria who'd helped to oversee medical facilities for the group. He had two adult sons living under asylum in a European country, the sources said, raising concerns that he might attempt to join them there. For the moment, though, he had begun working at a medical center catering to refugees in Istanbul.
A European intelligence officer and a Western police official tasked with tracking foreign ISIS members confirmed that the two jihadis had arrived in Turkey. Both officials spoke on condition of anonymity, and the European officer requested that the Syrian doctor and his sons not be named. Officers had not determined the Syrian man's intentions, he said, and it was possible that both he and the Australian had broken with ISIS. (A Turkish government official did not respond to a request for comment on the case.) Kamleh is now believed to have traveled back to Syria in an attempt to join the al-Qaeda affiliate there.
"They told me they defected. How can you know?"
A mass migration of civilians has been underway throughout the brutal civil war in Syria, with more than 6 million people displaced within the country, 3 million more living as refugees in Turkey, and some 1 million seeking asylum in Europe. In interviews, some smugglers insisted they were helping only civilians escape to seek a better life. Others said they didn't know who they were smuggling. "They come to me as normal people," one said. His only concern was whether they paid him: "I don't ask them anything."
Even those known to have been in ISIS often said they'd quit, said the man who hosted new arrivals at his home near the Turkish border. "They told me they defected," he said. "How can you know?"
A Syrian native from a large extended family — as well as a veteran black-market operator who has traded in illicit oil and artifacts — he had a personal connection to most of the men who'd come his way. Even so, he said, he found it hard to discern their intentions. "Everyone tells me the same story. They say, 'We like ISIS, and we know that they are fighting [for the right cause], but now because of the siege on Raqqa we just want to support our families, and we chose to defect,'" he said. "I don't know if they really defected or not."
Still other smugglers, like the former electrician, believed they were dealing with active ISIS members and their families. Working for a network of traffickers based in Turkey, he said his role was to drive to smuggling hot spots along the borders with Syria and Iraq and pick up people who had recently crossed. "I was happy because I was saving these people," he said. "And frankly, it was a good way to make money."
He quit after being detained by Turkish authorities this summer, he said. Having been ordered by superiors in his smuggling operation not to pry for personal details about his charges, he said, he had no information about their identities.
The two smugglers who said they'd transported the Saudi and Western ISIS members — each working on one side of the Turkey–Syria border — are both veteran human traffickers. Some ISIS clients could fetch up to $50,000, they said. Typically, their instructions, which came from people they believed to be ISIS members in Syria, were to not question their charges as they were smuggling them. In order to be paid, they had to send videos of the men in Turkey, to show that they had arrived unharmed. They agreed to share one of the videos, in which a young man in a white tank top and boxer shorts addresses the camera. "Are you okay? Can you sit and stand?" asks the voice behind the camera.
"Yes," the man replies, speaking Arabic with a Saudi accent as he turns from side to side and squats up and down. "Praise be to God, I am fine."
The man presents a Saudi ID and gives his name and the date. His name — along with the video — is being withheld to protect the smugglers from retaliation. (Provided with the name and video, Western intelligence sources declined to comment. A spokesperson for the Saudi government also declined to comment.) The surname is one belonging to a large and influential family in Saudi Arabia. The smugglers said the man was an ISIS member who had been receiving funding via a relative back at home, information that was repeated by another source with established contacts among Islamist groups in Syria.
One of the smugglers said they had forged Syrian passports for some of the ISIS men to enable them to travel deeper into Turkey.
Some governments, including Saudi Arabia, have helped to facilitate the return of former ISIS members, putting them through programs of deradicalization. Other countries have no plan at all. The senior US defense intelligence officer noted that some governments had secretly allowed their homegrown extremists to travel to Syria, hoping to rid themselves of a problem. Now the same trafficking networks were becoming key to their return home. When it comes to dealing with the threat of returning fighters, he said, "different countries have different capabilities. And intent as well."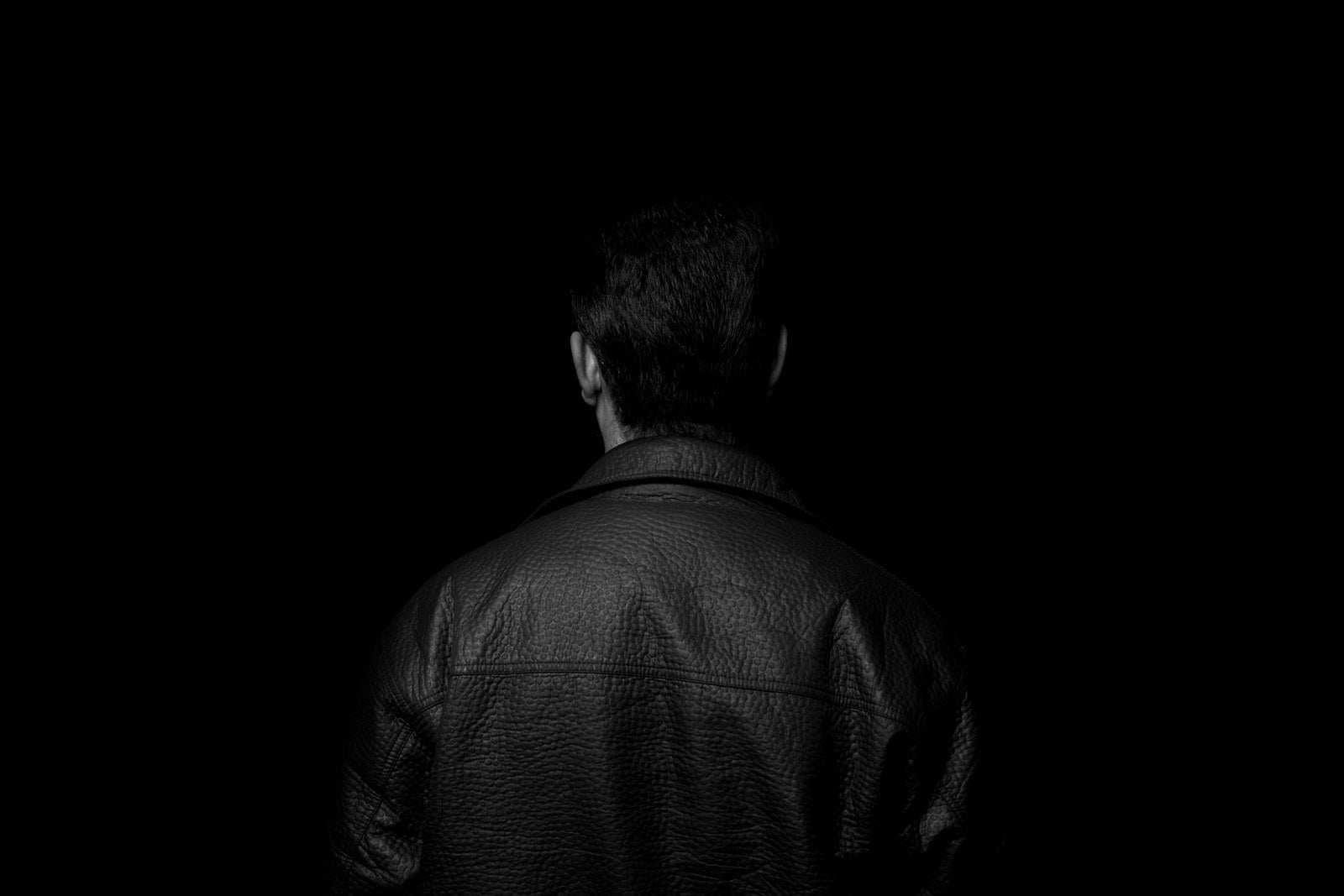 ISIS members who want to travel beneath the radar, he added, can utilize the same migrant-trafficking routes that the group has tapped in the past to send its members to Europe and elsewhere. "We know that in the past, terrorist groups such as ISIS have infiltrated or exploited migrant networks into Europe for the purpose of conducting or facilitating attacks," he said, noting that these operatives have been just a small fraction of the number of refugees and migrants. "Does that mean that everybody moving through a pipeline is a potential attacker? No. And even at the time, a person may not be part of an attack plot per se. The concern for us, from a strategic perspective, is … a large number of people who have been socialized if not radicalized within the three-year window of the caliphate, when it existed in physical form."

Turkey has cracked down on trafficking networks — both on the 565-mile Syrian border and along the coast where migrant boats ship off for Italy and Greece — but Turkish authorities acknowledge that they have struggled to fully prevent the crossing of ISIS militants into the country. On a recent tour of a military outpost near the border town of Karkamis, Turkish armed forces showed off a system of surveillance drones and armored vehicles equipped with motion- and heat-detection equipment to intercept those attempting to sneak across the border. Turkey has also built a nearly 500-mile-long border wall. Turkish forces say they captured more than 380,000 people attempting to cross so far this year — compared to about 15,000 in 2014 and 180,000 in 2015. "Right now, our physical capabilities are better than they were last year," said a senior Turkish military official at the base, speaking on condition of anonymity. "We have more equipment and more personnel."
He added that among the 1,000 people a day caught attempting to cross the border illegally, a small number are ISIS militants.
"And frankly, it was a good way to make money."
Smugglers working along the border acknowledged that the crackdowns have made their work more difficult, but said that they were able to get around the restrictions. Sometimes that involves paying bribes to border guards. Clients who can't afford that may simply try to dash across at night. The smugglers also deploy various schemes to evade the security measures; one described employing a cadre of people to monitor parts of the border so clients can sneak through between patrols. "ISIS and its associates in Turkey have been there for years at this point," one US defense intelligence officer said. "They're adaptable, so if one area is closed off then they will adapt to find another area along the border. If that takes them into the mountains or it takes them to smugglers that might not be directly associated with ISIS, they will find an area and a way to cross."
Human traffickers who send clients from Turkey to Europe say they have likewise found ways to work around the crackdowns. One Istanbul-based smuggler who at the height of the migrant rush for Europe, in 2015, sent as many as 200 people to the continent a week said the number has dwindled to sometimes only about 10 a week. But he and his fellow traffickers were still finding ways, he said, to send clients by boat and also by plane, using forged IDs, not just to Europe but to places like Libya and Malaysia. He said he had sent some former ISIS members to Europe — all of them Syrian like him — and that he believed they had severed ties with the group. "I know they were ISIS, and I also know they will go to Europe and change their lives," he said. "They fought with ISIS because they had no choice. I can understand this."
Receiving phone call after phone call as he sipped tea in the crowded Istanbul neighborhood where he works, he reassured a pair of young Iraqis — a brother and sister in their early twenties, he said, whom he believed might be Christian refugees — that the false identities he was preparing for them would work. "You will arrive in Germany today. I promise," he said.
"If not by sea, we can send them by land, and if not by land then by air," he said after the call. "It will never end as long as there is war in the Middle East."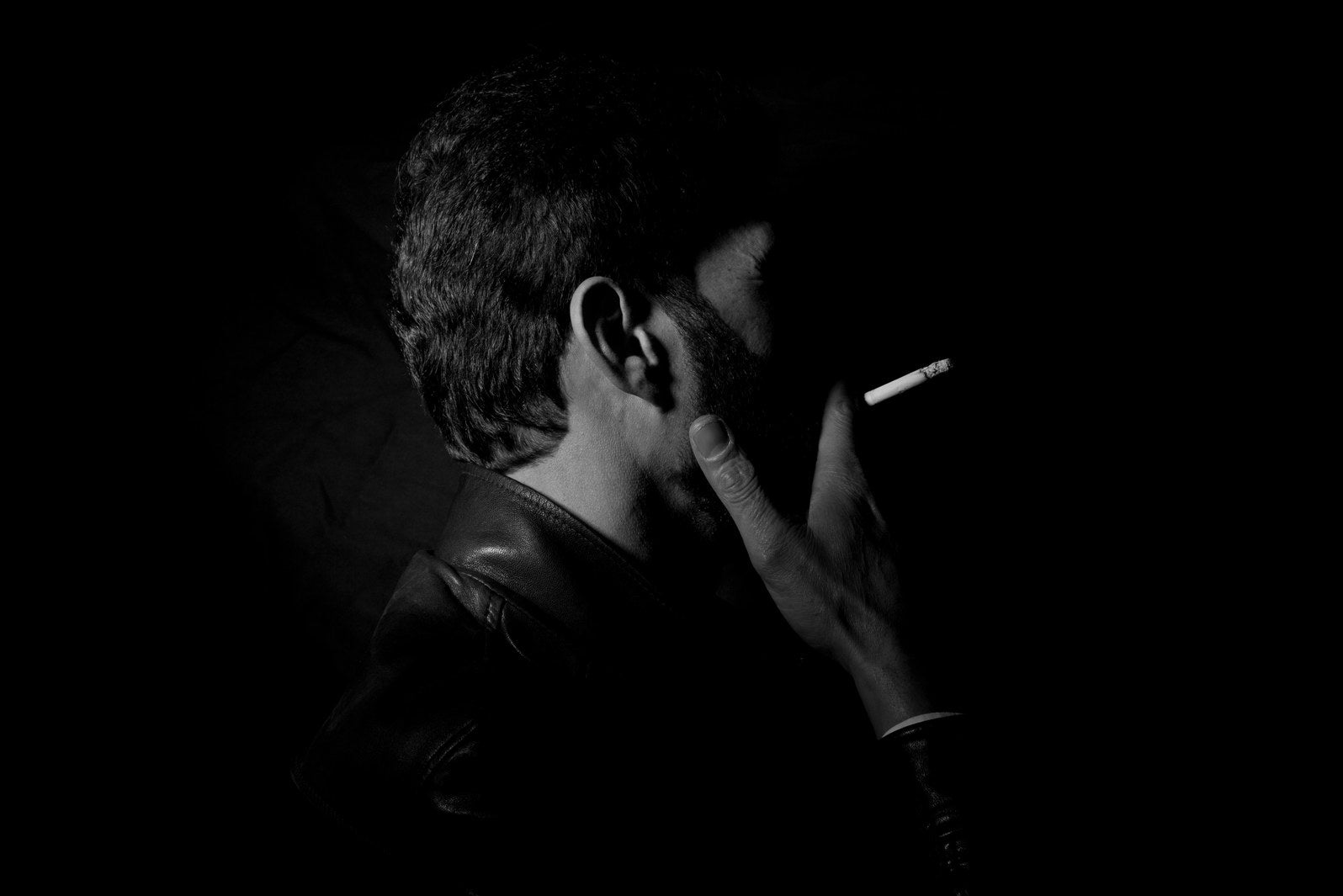 In October the US-backed militia battling ISIS in Syria, the Syrian Democratic Forces (SDF), won control of Raqqa, the terror group's last major stronghold, prompting President Donald Trump to declare in an interview that "ISIS is now giving up." Armed and trained by the US military, the SDF is supported by US airstrikes and has US special forces embedded in its ranks. For months leading up to the final battle for Raqqa, the SDF exerted a chokehold on the city, surrounding it on all sides and cutting off avenues for escape. Brett McGurk, the top US envoy for the war on ISIS, said the offensive would mark the end for however many fighters were still left in the city of the estimated 40,000 foreigners who'd flocked to fill ISIS's ranks. "If they're in Raqqa, they're going to die in Raqqa," he said.

One sign that ISIS members had found ways to slip through the dragnet around Raqqa came in a BBC report in October of a secret deal struck between ISIS and the SDF. Under the deal, some ISIS members were allowed to flee Raqqa with their families. The US military confirmed that a deal had been made, saying the SDF intended it to reduce the bloodshed of the battle — and that just 250 ISIS fighters had been permitted to escape, none of them foreigners. But the BBC's sources put the number of fighters at "many hundreds," adding that dozens of foreign jihadis were among them. In a recent interview, Talal Silo, who spent two years as the SDF's top spokesman before breaking with the group last month, put the number at about 3,500. According to the reports, those fighters, along with their family members, were allowed to travel south, deeper into ISIS's remaining territory near the border with Iraq.
In enabling smuggling networks north toward Turkey, the SDF helped to provide another escape route — one that would make it easier for ISIS members to reach Europe and beyond. (Tilo, the SDF defector, has also said that SDF officials were bribed regularly to allow ISIS members to travel toward the Turkish border.) The routes run through territory controlled by myriad armed factions, including Islamist rebels and groups backed by the Turkish government. But a journey through SDF territory represented the most direct route to the Turkish border — and because it was the SDF that surrounded ISIS territory, it had been meant to be the first line of defense against escapes.
The ISIS fighter who recounted being instructed by ISIS commanders to wait in Turkey — a Syrian in his twenties— described his own journey through SDF territory. To escape from Raqqa, he said, he and another ISIS member paid $6,000 each to have a smuggler guide them down a road that was guarded by SDF forces. "The road was open, and the smuggler told us that [the soldiers] are watching us, and we have to hurry up or they will get angry," he said.
The pair were then picked up in a car and driven along a circuitous route to the border to Turkey, where they paid another smuggler to cross. The man said that after arriving, relatives convinced him to leave ISIS.
"It is unreasonable to expect Turkey to take care of this problem."
The US military helped to establish the SDF in October 2015 in preparation for the eventual battle for Raqqa. Until then, the US had been working in Syria with the local branch of the PKK, a Kurdish terrorist and separatist group that has fought a brutal decades-long insurgency in Turkey's ethnic Kurdish southeast. The new umbrella organization was dominated by the Kurds but also included smaller Arab militias — in part to allay Turkish anger by adding non-Kurds to the alliance, and in part to ready the force to eventually push into ISIS's Arab-majority strongholds. The SDF remains a source of tension between Washington and Ankara, but its fighters have done more than anyone to roll back ISIS in Syria, along the way losing thousands of soldiers.
An official with the Turkish government said it believes that ISIS members, including senior leaders, "have been granted safe passage" through SDF territory and described a rise in the number of ISIS members trying to enter the country. "It is unreasonable to expect Turkey to take care of this problem," he said, adding that "the SDF's actions in Syria could place European security at risk."
US officials defended the SDF. "We won't comment on rumors concerning our partners," said a spokesperson for the US-led coalition that backs the SDF, in an emailed statement. "Our SDF partners played a major role in the destruction of ISIS' so-called physical 'caliphate.'"
A State Department official added: "Under the pressure ISIS is facing, it should come as no surprise that some would look to take advantage of the war zone and pay to use smuggling routes and networks to escape. We believe the flow of foreign terrorist fighters to and from the region has declined dramatically over the last year, but we remain very concerned even by a limited number of fighters potentially returning."
Allegations about SDF-enabled smuggling, he added, "should not be seen as indicative of the integrity of the overall force."
Nicholas Heras, a fellow at the Center for a New American Security who has advised the US government on the SDF, said the smuggling problem underscores the dilemma the US faces in backing it. "The SDF is an army that was built on the fly, and while it has a [Kurdish] core, its purpose was to be an amalgamated army that would be able to administer areas with different ethnic communities," he said. "The fact that the US has relied for their counter-ISIS campaign in Syria on a force that was a coalition of militias lends itself to these kinds of lapses in security."
This raises the question of whether the SDF can be counted on to maintain stability in areas freed from ISIS control — and help to prevent the militants from returning to power. "You can't have security with amateurs," Heras said, adding that the smuggling problem likely results from some SDF commanders "turning a blind eye, mainly for their own personal profit. And that speaks to the fact that the SDF isn't a professional army."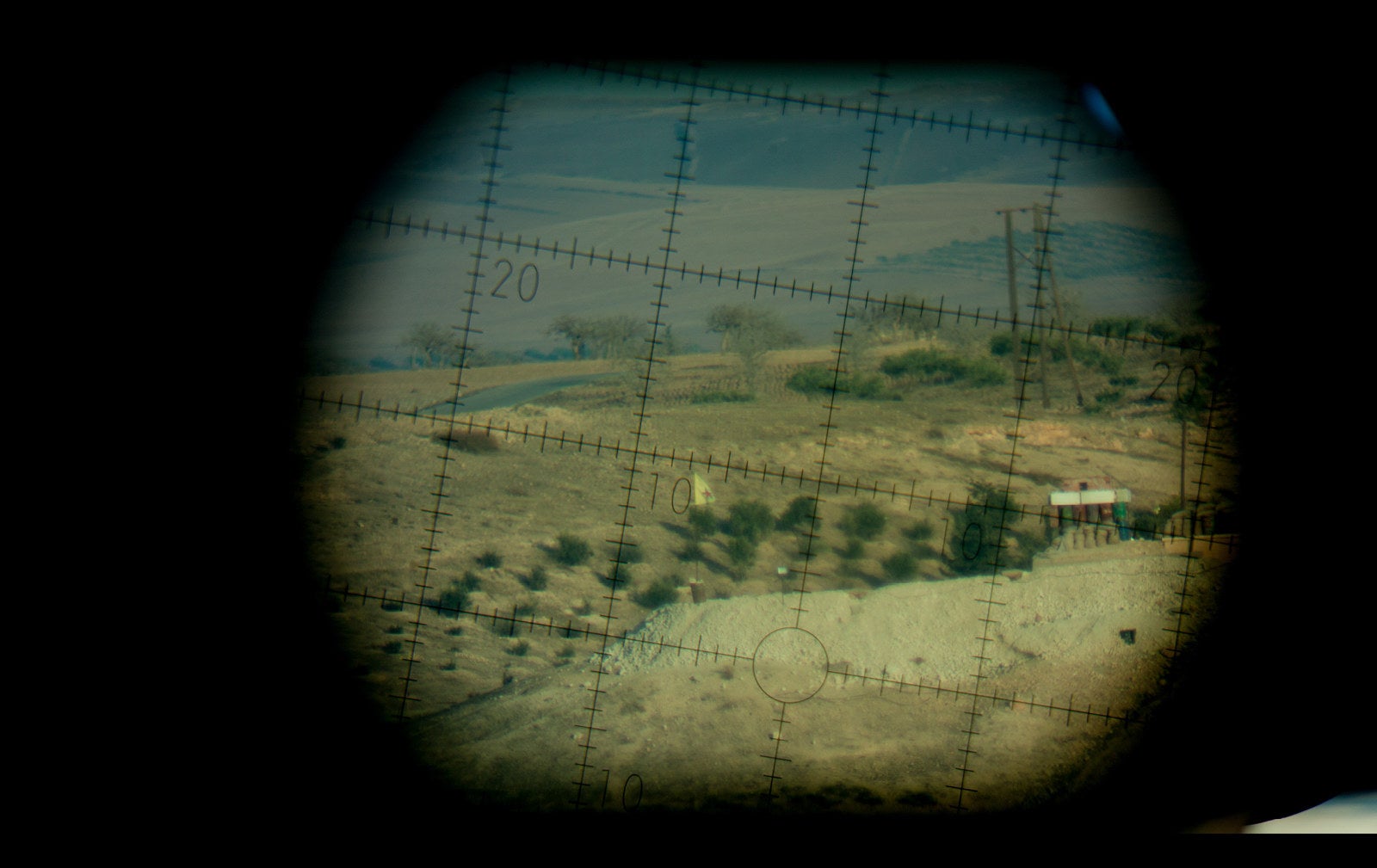 Smugglers have played an integral role in Syria's six-year-old civil war, transporting everything from food and cigarettes to fighters and arms through the war-torn country. Along the Turkish border region, some are carrying out a business that has been in the family for decades, with long histories of working around the border guards, or of paying them off with bribes. The arrival of the conflict grew this black-market economy exponentially, making it more lucrative and more deeply ingrained.
Some of the smugglers interviewed for this article have provided information for previous BuzzFeed News stories on ISIS-linked enterprises, such as the trafficking of oil and artifacts. (Authorities in Turkey and the US pursued criminal action with the help of their evidence.) With those trades dwindling, they had moved on to smuggling people. Others are veteran human traffickers who are simply pursuing their business. All spoke on condition of anonymity, to avoid arrest by Turkish authorities or retaliation by ISIS. And all have one main motivation for carrying out their illegal work: to make money.
The routes escapees took to Turkey often depended on how much they could pay. Those with little cash or few connections faced a host of obstacles — a difficult escape from ISIS territory, detention and questioning at a camp run by the SDF, travel through a patchwork of rebel-held territories, and a dangerous hike through the mountains that lead to southern Turkey.
"ISIS members were the richest, and they were able to afford the smuggling fees."
Those who could pay — and who had the right connections — could often drive right through, their journey eased by bribes every step of the way.
A native of the Iraqi city of Mosul who goes by the nickname Abu Saleh, who said he was a teacher, described being smuggled from the former ISIS stronghold with his wife and four children in March. From there they traveled across the Iraqi border and to Raqqa, where they found another smuggler who brought them on a three-day journey that shows how trafficking routes can extend across various front lines. From Raqqa, the family passed through SDF territory, before arriving in the town of Manbij, then largely under the control of an SDF affiliate. From Manbij, they traveled to the border town of Azaz, which was under the control of Turkey-backed rebels, but instead of crossing there, they reentered SDF territory in the district of Afrin. From Afrin, they traveled to Idlib province, which is largely controlled by al-Qaeda-linked rebels, and there they found another smuggler who brought the family to Turkey. "My trip was very comfortable, because I paid a huge amount," Abu Saleh said. "They didn't even send me to the camps under Kurdish control, and the smuggler was calling me 'uncle.'"
He said the total that the family paid for the trip from Raqqa to Turkey was almost $30,000, much of it going to bribes. "The [first] smuggler told me that he has to pay the Kurds or it will be impossible to cross their territory," he said, adding that the smuggler on the Turkish border "also said that it's expensive because he has to pay the border guards, and this is why the trip was easy."
Those who take the expensive route don't have to be with ISIS; they just have to have enough cash. But smugglers were drawn to ISIS members, especially well-known ones, because they could charge them a premium, according to researchers with iN2-Comms, a firm that provides research and communications in conflict areas. And ISIS members had the most money, especially more senior members of the group. "ISIS members were the richest, and they were able to afford the smuggling fees," said Steve Thomas, a former British military officer who is the firm's Turkey-based specialist on criminal and smuggling networks in war zones. "The wealth of those ISIS members often depended on their position and also depended on their access to mechanisms of extraction — in other words, their ability to take cash from local populations in order to secure smuggling fees."
In fact, Thomas said, ISIS members had done all they could to raise hard cash before the US-backed offensive for Raqqa and the surrounding areas. This included an infamous campaign to force civilians to exchange US dollars and other international cash for a new ISIS currency. "They were able to take all of the dollars that the local population had and exchange it for something that was essentially worthless," Thomas said. "They were able to get cash, and then that would go to the smugglers."
By the end of the months-long siege of Raqqa, Thomas added, the people still stuck in Raqqa, civilians and ISIS members alike, tended to be those who couldn't afford the ever-rising smuggling fees. "It was an economic thing," he said. "There was a direct relationship between poverty and economic agency and your ability to escape."
One rebel faction, according to iN2-Comms, was known to charge as much as $20,000 to ISIS members for protection while traveling to the Turkish border.
With the final battle for Raqqa nearing over the summer, one veteran smuggler in Syria, who has been in the business since the 1990s, said he was seeing new arrivals from SDF territory "every day."
"It's easy for ISIS people to escape," he added. "Civilians, they can't. They're trying to escape and they don't know what to do. So there are many important ISIS officials who left, and many civilians are stuck there in the end."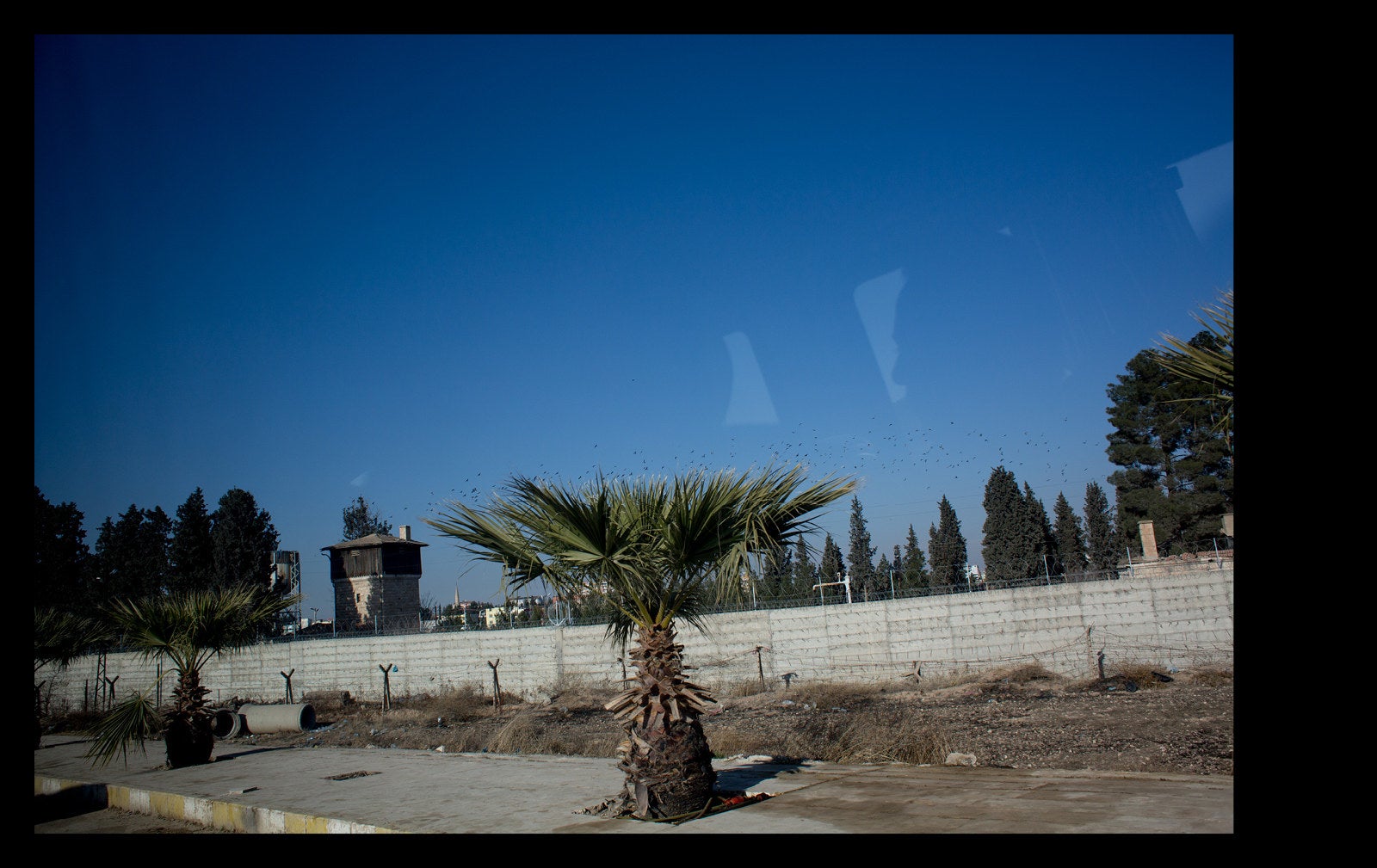 As ISIS lost territory over the last year, Sanliurfa, an ancient city near the Turkish border, saw the bulk of new arrivals from former ISIS strongholds. It once played host to tourists there to visit the city's biblical sites, like the purported resting place of Abraham, but now undercover Turkish intelligence officers monitor its shops and streets. One afternoon this summer, a bearlike smuggler with a close-cropped beard sat down for tea at a café. "A lot of people are leaving [ISIS territory] now," he said. "We make good money from this."

The smuggler described one client he recently brought over from Raqqa: the close relative of a senior ISIS member. To bring this person into Turkey, he explained, he arranged for the relative to be picked up in Raqqa by a colleague, and then driven through an ISIS checkpoint and straight through SDF territory. After they arrived at the border, the smuggler himself went to retrieve the relative for the final journey into Turkey.
Reached later by phone, the relative sounded relieved: "I was sure that if they found out that I was the [relative] of someone who is wanted, something bad would happen." But instead, "the Kurdish smuggler arranged with the guards on the checkpoint," and they passed right through.
Manhal Sulaiman, 33, a civilian with no connections to the terror group, knew from the start that he would face a far different ordeal. An actor before the war — he could still dig up the YouTube clips of his performances, like one where he rides into town on horseback in a cowboy hat, like a Syrian John Wayne — he lived like a hostage in ISIS territory, terrified to even leave his home. Sometimes he told himself the beheadings and bombings plaguing his native city were just part of another movie scene. But he knew the reality. As a newlywed with an infant son, he needed to escape. ISIS had vowed to kill anyone who fled, but as US-backed forces approached the city, the bombardment from artillery and airstrikes increased by the day.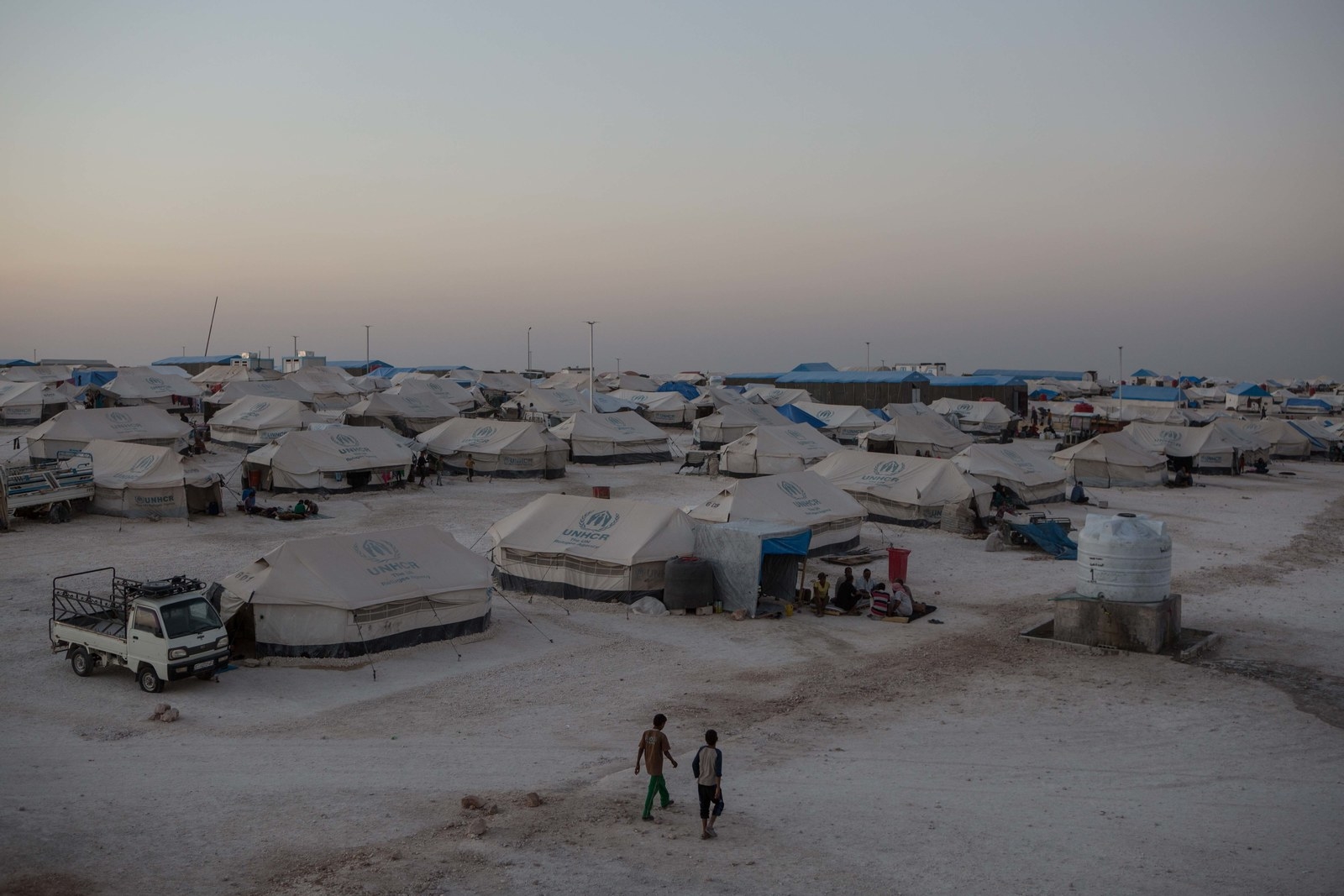 Over the spring and summer, Sulaiman had watched as well-connected ISIS members and their families left Raqqa — they were the ones who could pay the right smugglers and knew which ones to call. But the only smuggler he and his wife could afford was an amateur, and they were spotted trying to drive through an ISIS checkpoint in the middle of the night. Instead of arresting them, the guard had mercy and sent them back. One hour later, in their desperation, they tried again.
This time, either the guard wasn't there or he pretended not to be. From that checkpoint, on foot, the family approached the nearest SDF front line and surrendered. The soldiers took them to a camp for displaced people, where Sulaiman underwent the kind of screening that many ISIS members had paid to avoid. SDF soldiers separated him from his wife and put him through intense questioning. They even inspected his body for combat wounds and checked to see if his shoulders bore a mark from wearing a rifle strap. Only after he satisfied his interrogators was he allowed to go to the camp's barber to shave off the beard that ISIS had required residents to wear.
At the camp, the family received identification documents. Then they made their way to the rebel-held town of Jarabulus, which sits opposite Karkamis along the Turkish border. Unable to pay a smuggler who could ease the family's passage to Turkey with bribes, they instead found a man who promised to lead them to an unguarded spot on the border. Leaving after dark one night, the family joined a procession of people that seemed to stretch for more than half a mile. The smuggler said they were stepping through a minefield, urging everyone to keep along a narrow path. People began to cast off the belongings they carried as they trekked for hours. Sulaiman held his unconscious son, whom the smuggler had asked him to drug so his cries wouldn't alert the border guards. By the time they stepped into safety in Turkey, it was light, and they had been moving for more than eight hours.
"If you had met us when we arrived here — we were different," said Sulaiman's wife, who asked to withhold her name, wearing pink nail polish and blue jeans when the family met for an interview in Sanliurfa on a warm evening in July. "Our relatives couldn't recognize us."
"You cannot imagine how difficult it was," Sulaiman said. "We are civilians. We are not like ISIS. We don't have the money." ●
With additional reporting by Borzou Daragahi in Turkey.