It looks like we're finally getting some raw insight into the situation between Khloé Kardashian and Tristan Thompson in the months before news of his huge paternity scandal broke thanks to Hulu reality series, The Kardashians.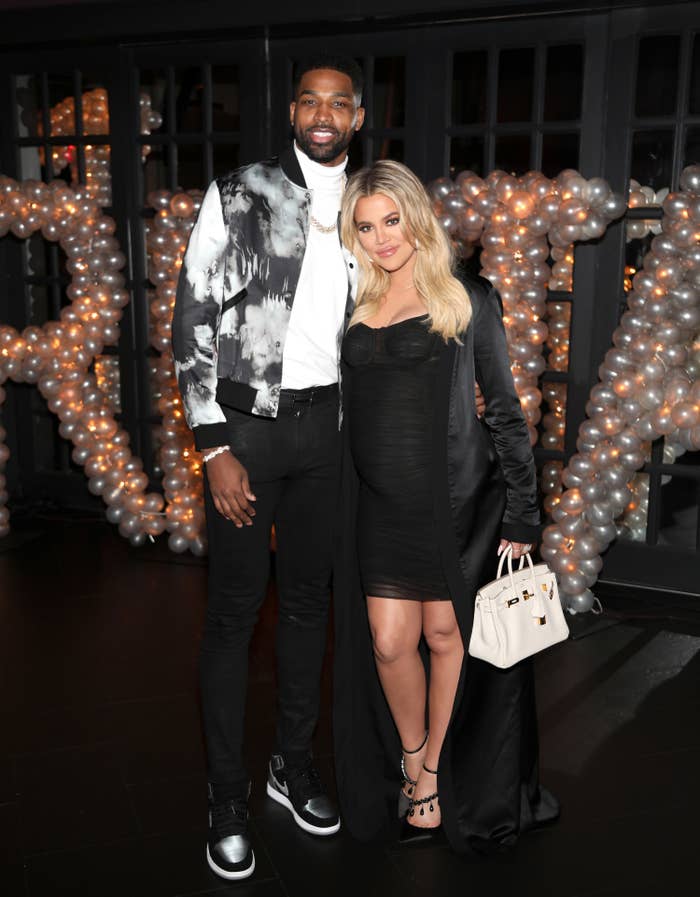 As you're likely aware, Tristan revealed in January that he'd secretly welcomed a child with personal trainer Maralee Nichols, outside of his and Khloé's relationship.
He initially denied that he was the father of the baby boy, who is named Theo, when Maralee sued him for child support and pregnancy-related expenses in December.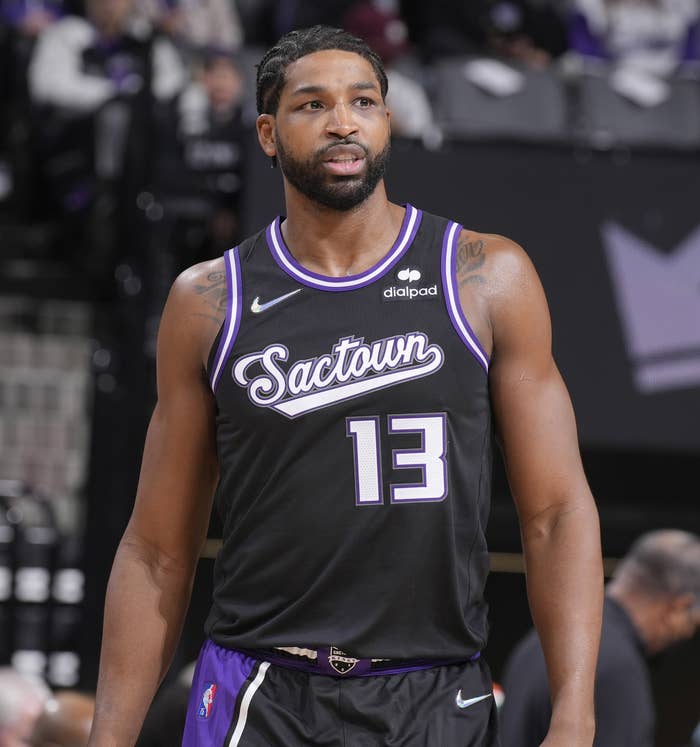 But after weeks of back-and-forth through various legal filings, it was ultimately revealed that Tristan had not only impregnated Maralee on the very night that Khloé had gone public with their rekindled relationship in March 2021, but that he'd also engaged in a monthslong sexual affair with her, communicating via a secret Snapchat account.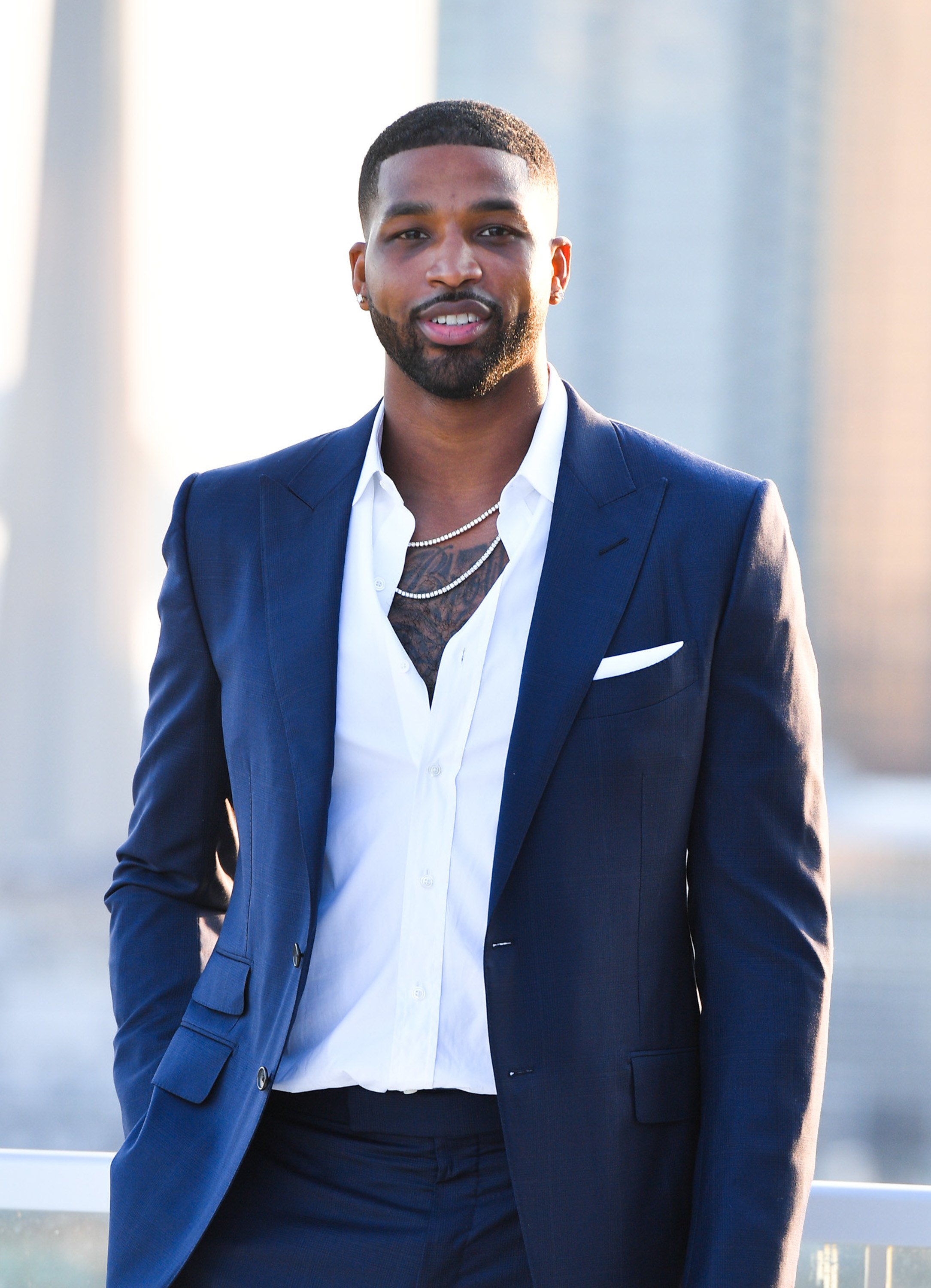 And Tristan ended up conceding that he was the father in a couple of short Instagram stories. "Today, paternity test results reveal that I fathered a child with Maralee Nichols," he wrote, before going on to apologize to Khloé. "Khloé, you don't deserve this. You don't deserve the heartache and humiliation I have caused you. You don't deserve the way I have treated you over the years."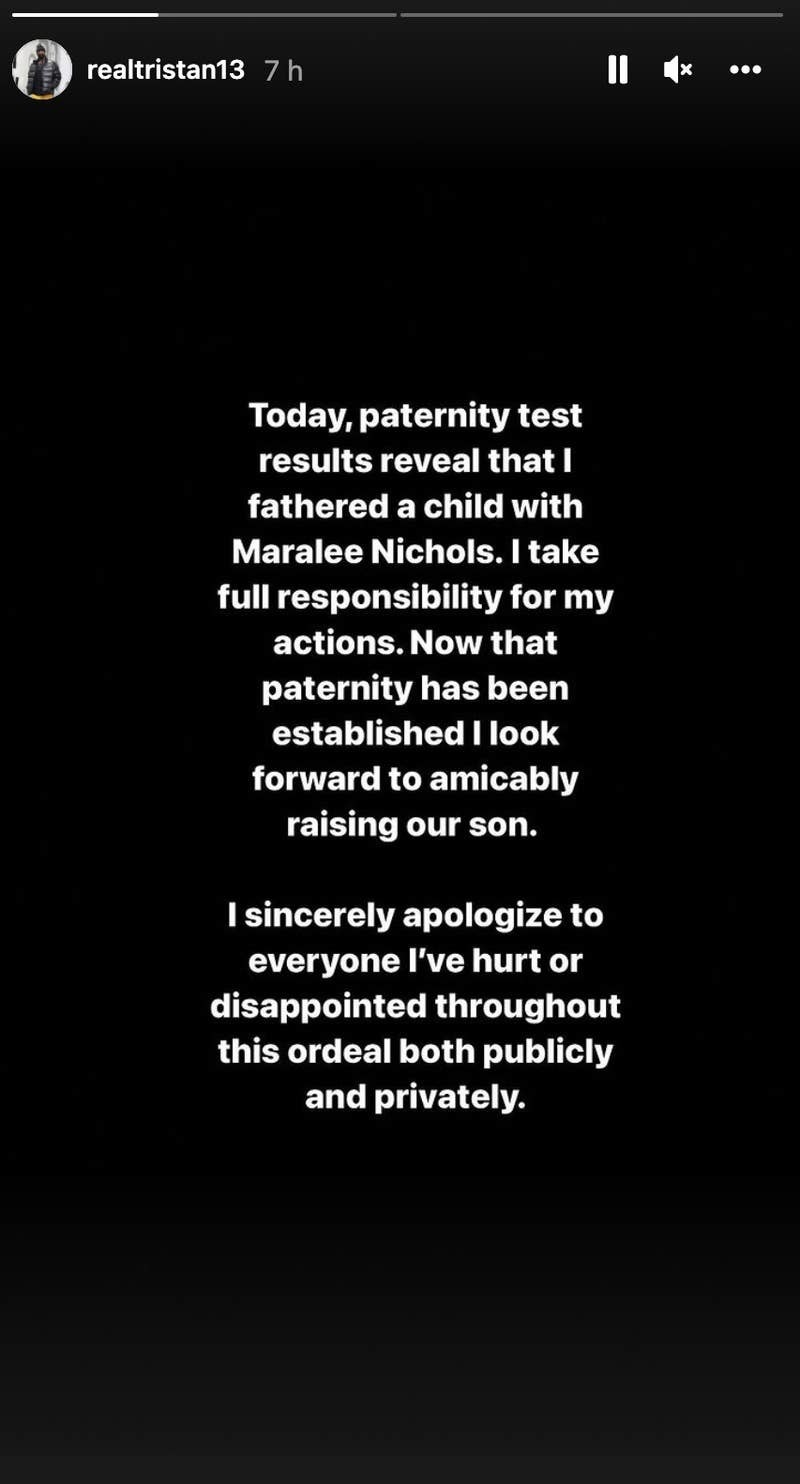 At the time, fans knew little to nothing about the state of his and Khloé's relationship when the news of his fathering another child broke, given that they'd seemingly split for good the previous June after years of dating on and off.
But ever since the family's new reality show, The Kardashians, premiered on Hulu in April, we've finally been able to see exactly what was going on between Khloé and Tristan in the months before his paternity scandal came to light.
The episodes that have been released so far, which were filmed in October and November, revealed that Khloé and Tristan had actually gotten back together following their June 2021 split, which occurred after the NBA star was seen entering a hotel room with three women in Bel Air.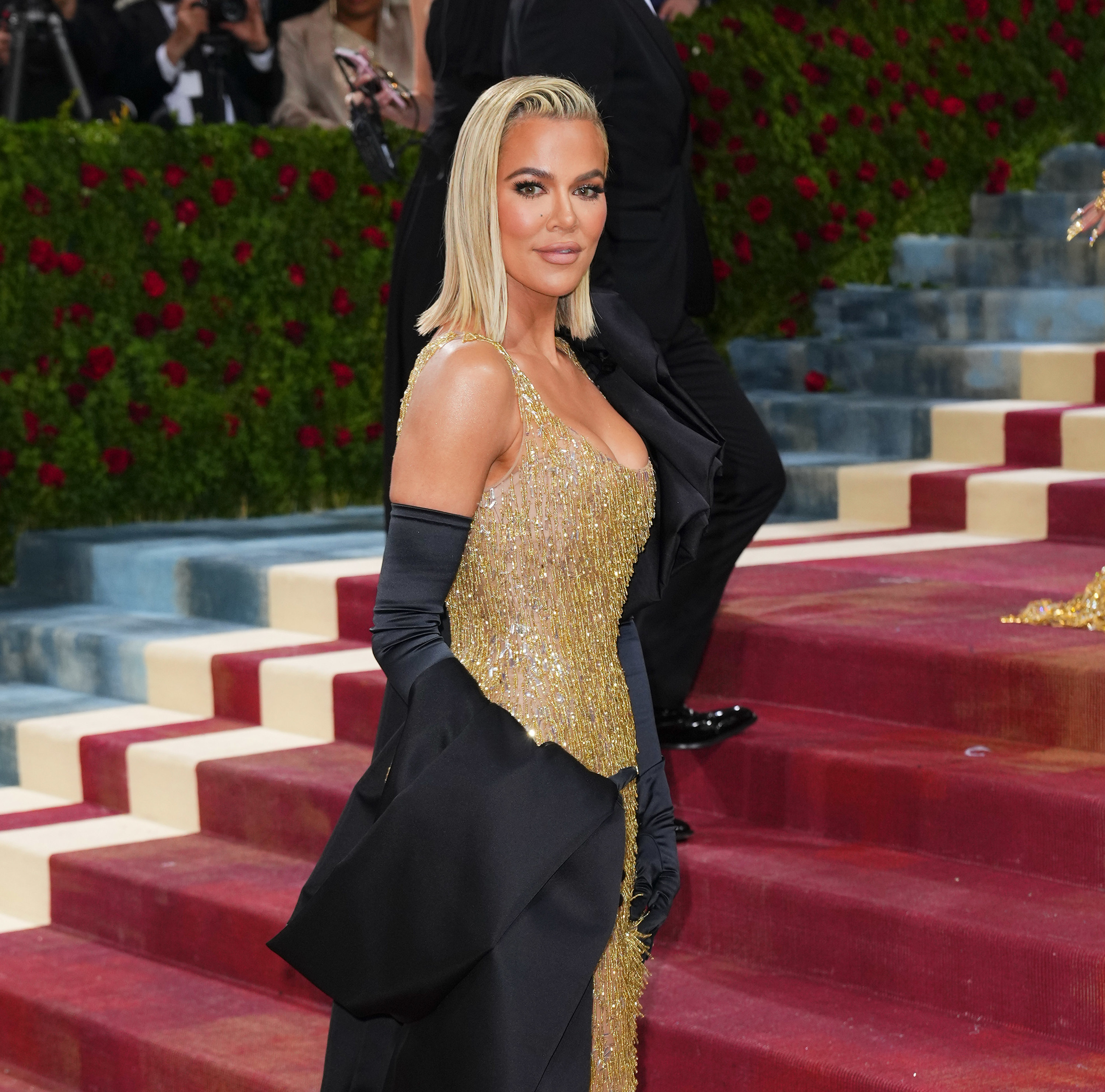 "We're actually in a really good place. We just got back together. He's been going to therapy a lot, there's just been a lot of effort on his part," Khloé said in Episode 3.
"It's so fun when Tristan's here. He's a great father. True [their daughter] has her routines and she loves having them with both of her parents," she went on.
"When we broke up, I learned how well him and I got along and what good friends we are and what good partners we are. And I have a lot of hope and faith and optimism for our future together," she added.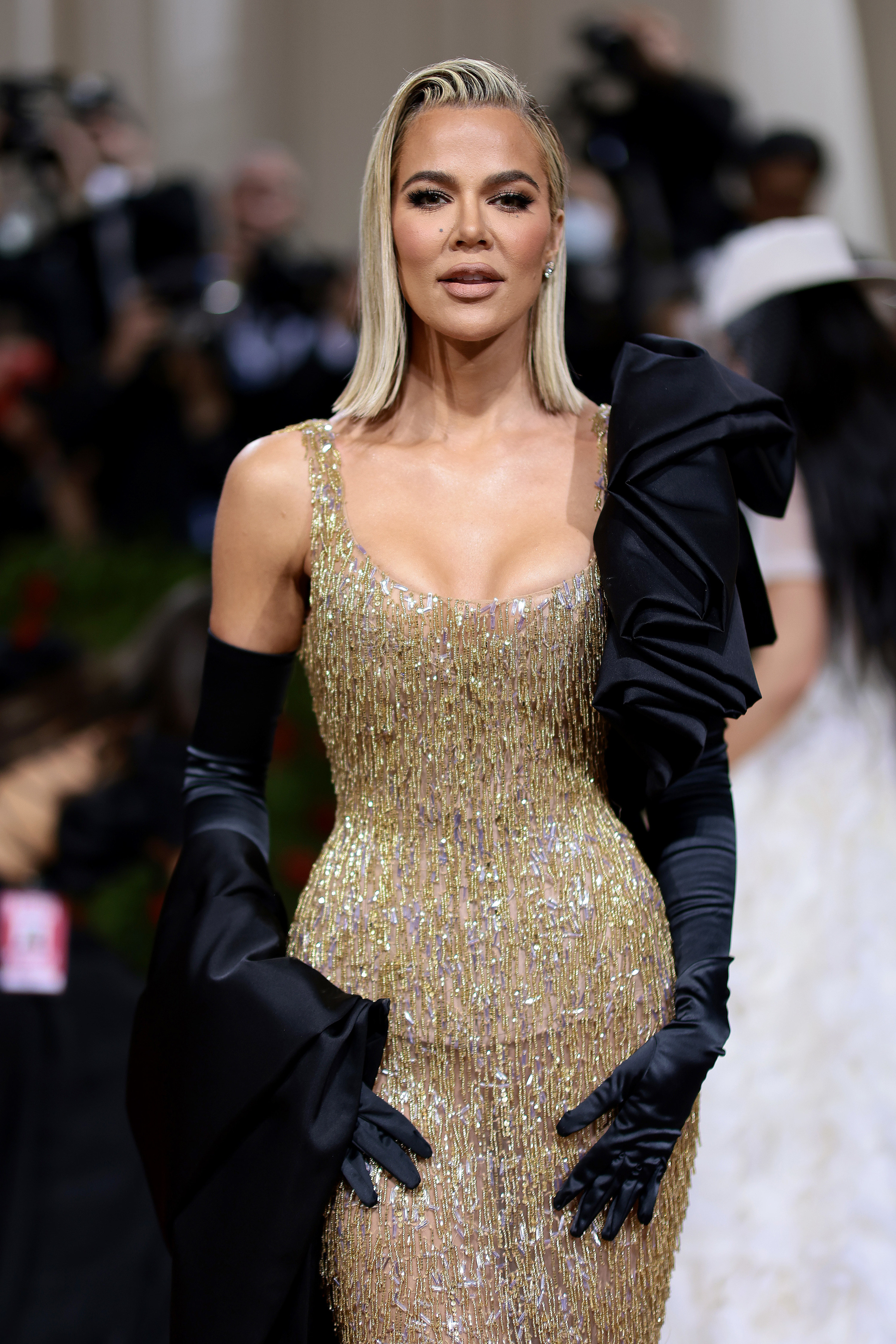 Well, in the series' latest installment, we learn that it wasn't just Khloé who seemed set on their relationship lasting for good, with both her and Tristan commenting on their long-term ties to one another.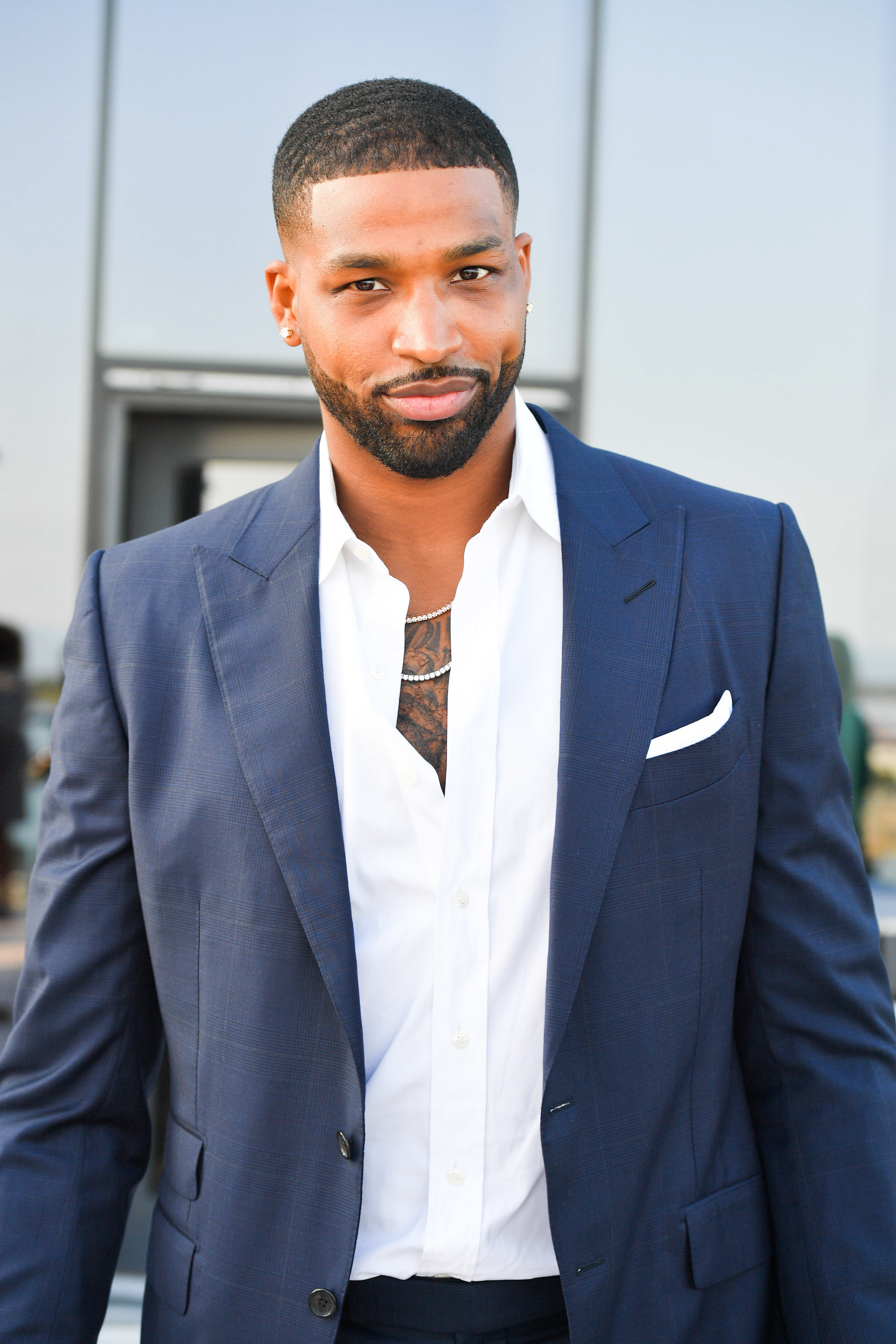 In the episode, we see Khloé and Tristan working out together in her sister Kim Kardashian's home gym. Her ex-husband, Kanye West, is also around to take their kids to school despite having just clashed with Kim over her Saturday Night Live monologue, which prompts Khloé to ask Tristan about her and her sisters' pattern of keeping their ex-partners and fathers of their kids close in their lives.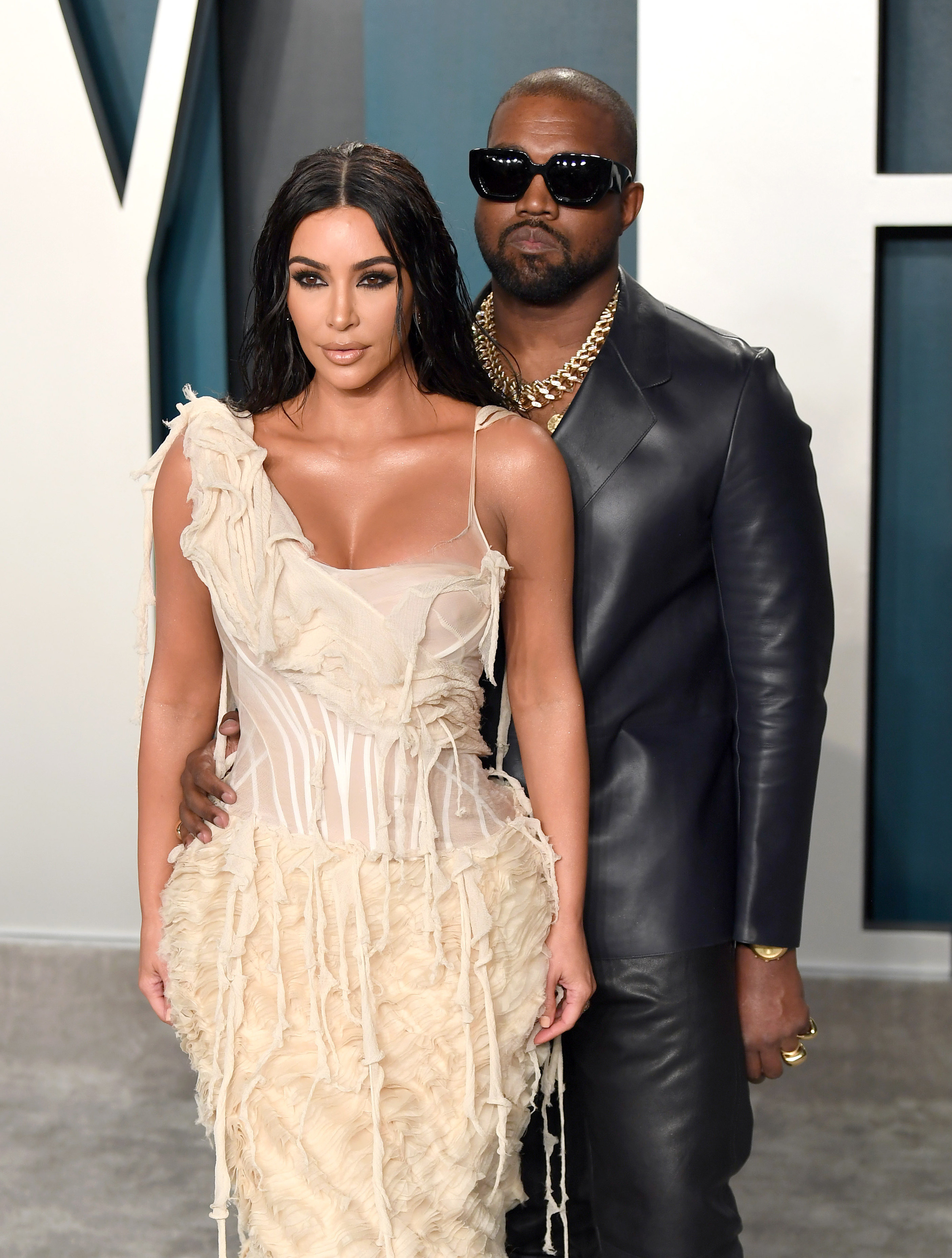 "Let me just really ask you something, Tristan, and be as honest as you want, OK?" she questions. "Is this not the most — either an individual would say: 'What an amazing family, that you guys just keep everyone around at all times.' Or, are you like: 'How does this family still keep all these guys around?' Like, once you're in, it's like the mob, you can't get out."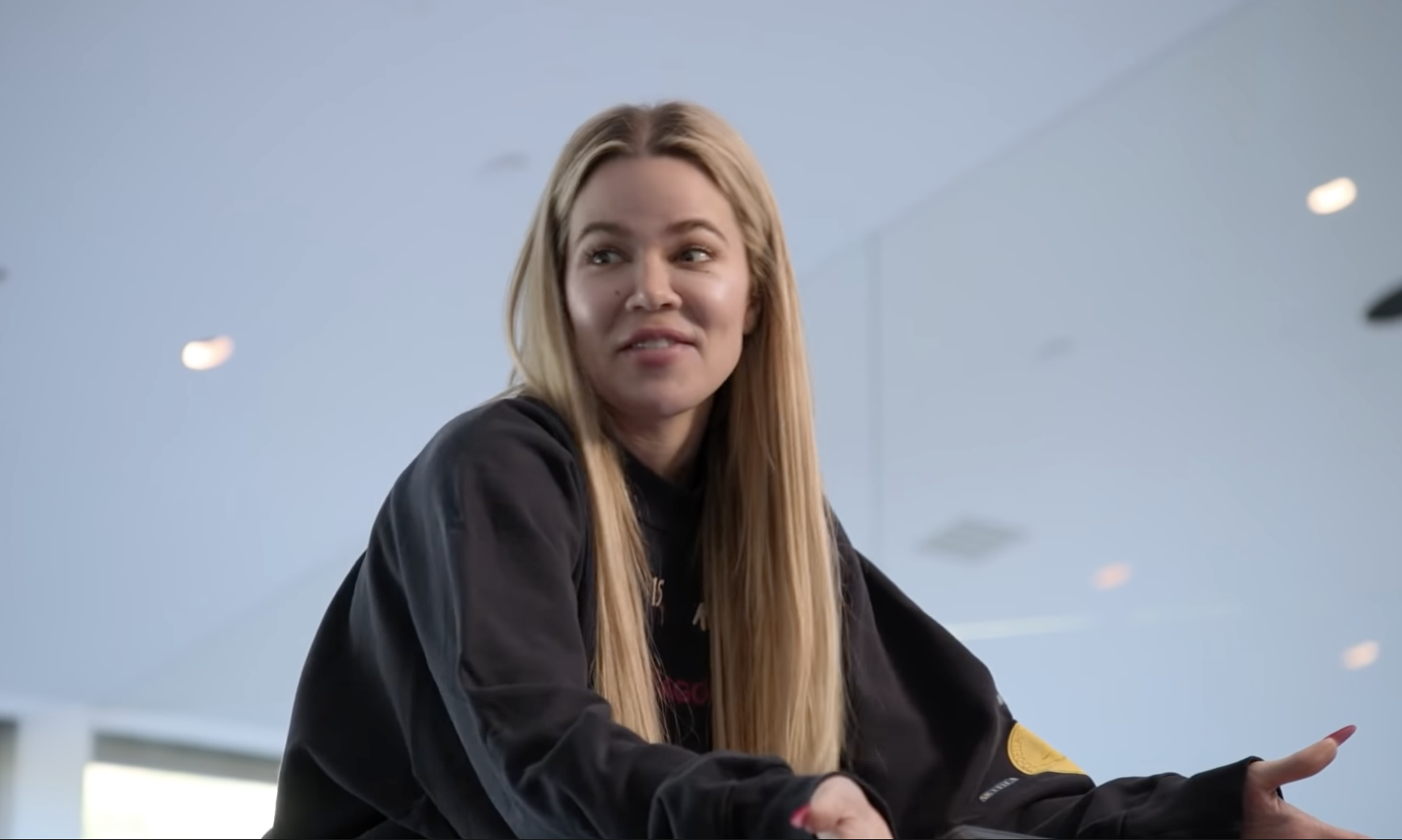 She elaborates in a confessional: "We have a very loyal, strong vibe in our family. We are great co-parenters, we are great at blending families. We've learned that from my mom and my dad."
"That's just how we are," she tells Tristan. "That's how we were raised. Like my mom and my dad were best friends, my dad and my stepdad played golf together twice a week."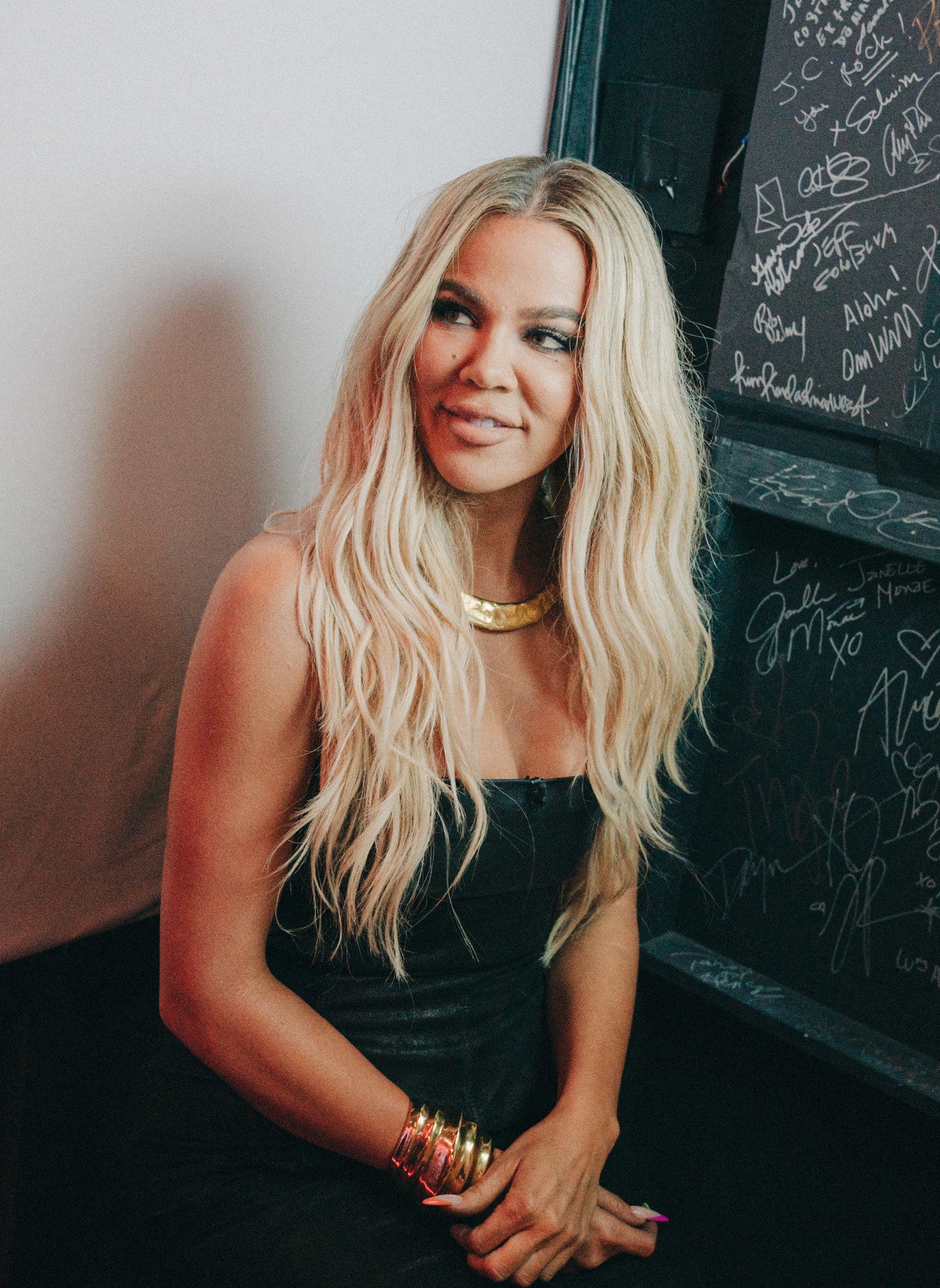 Tristan says, "Yeah, that doesn't really happen anywhere else besides your guys' family. Usually the dad and the stepdad are usually — somebody's getting hit with a golf club."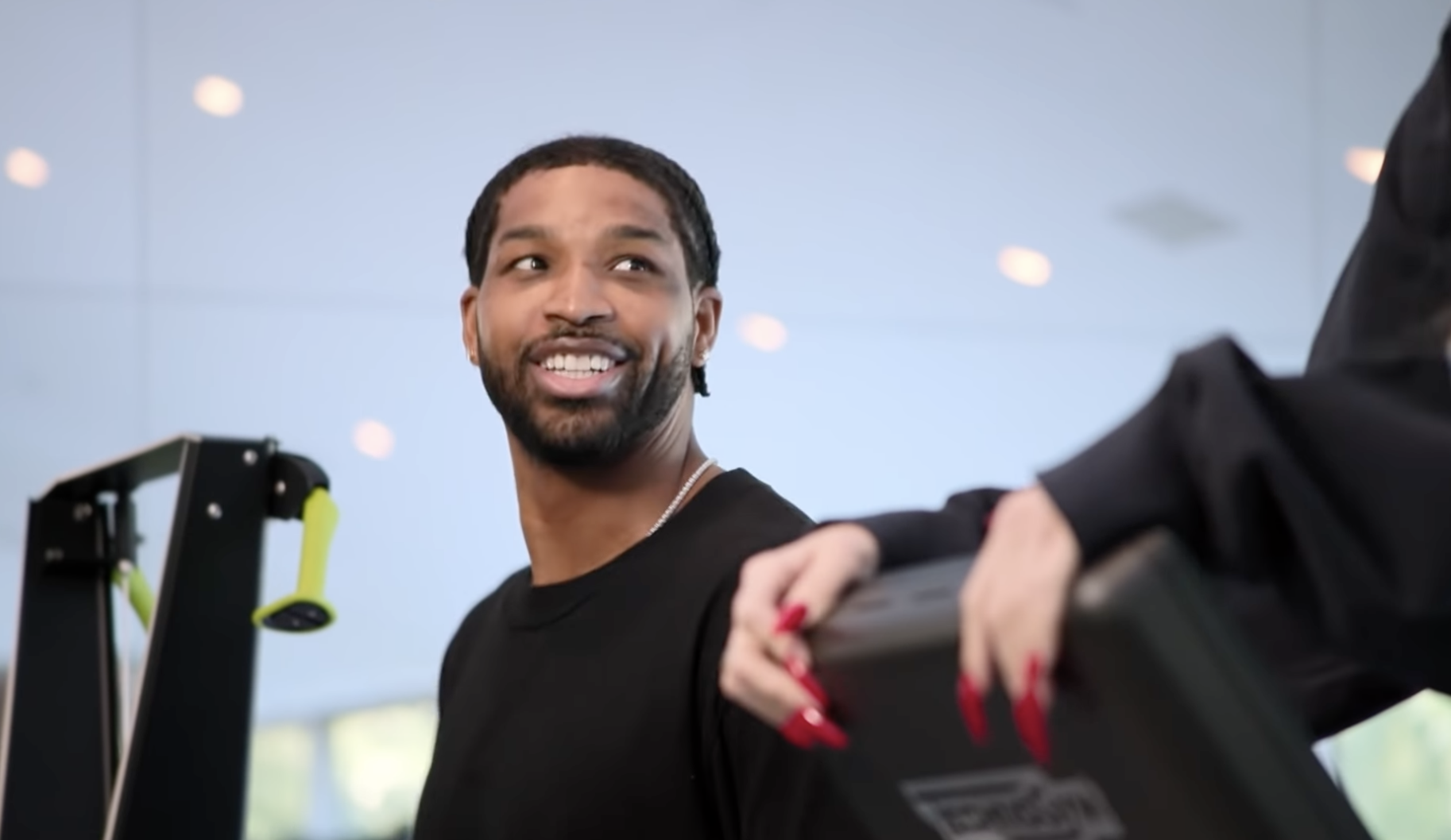 Khloé goes on to list which of her sisters' exes she's talking about, including not just Kanye, but Kourtney's ex-boyfriend, Scott Disick.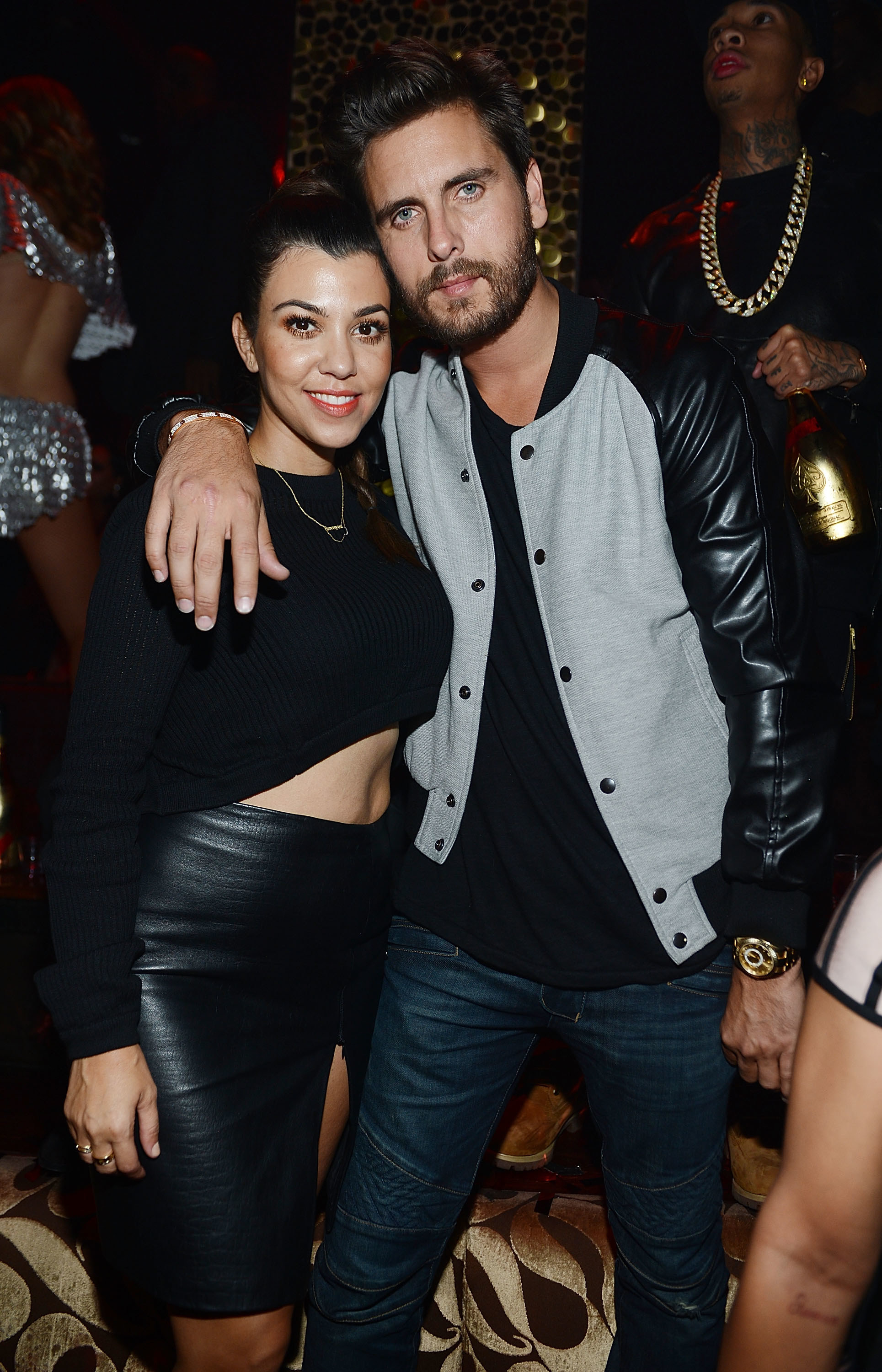 "Scott is never leaving. Kanye is never leaving. Looks like you're never leaving. We're all here, forever!" she says.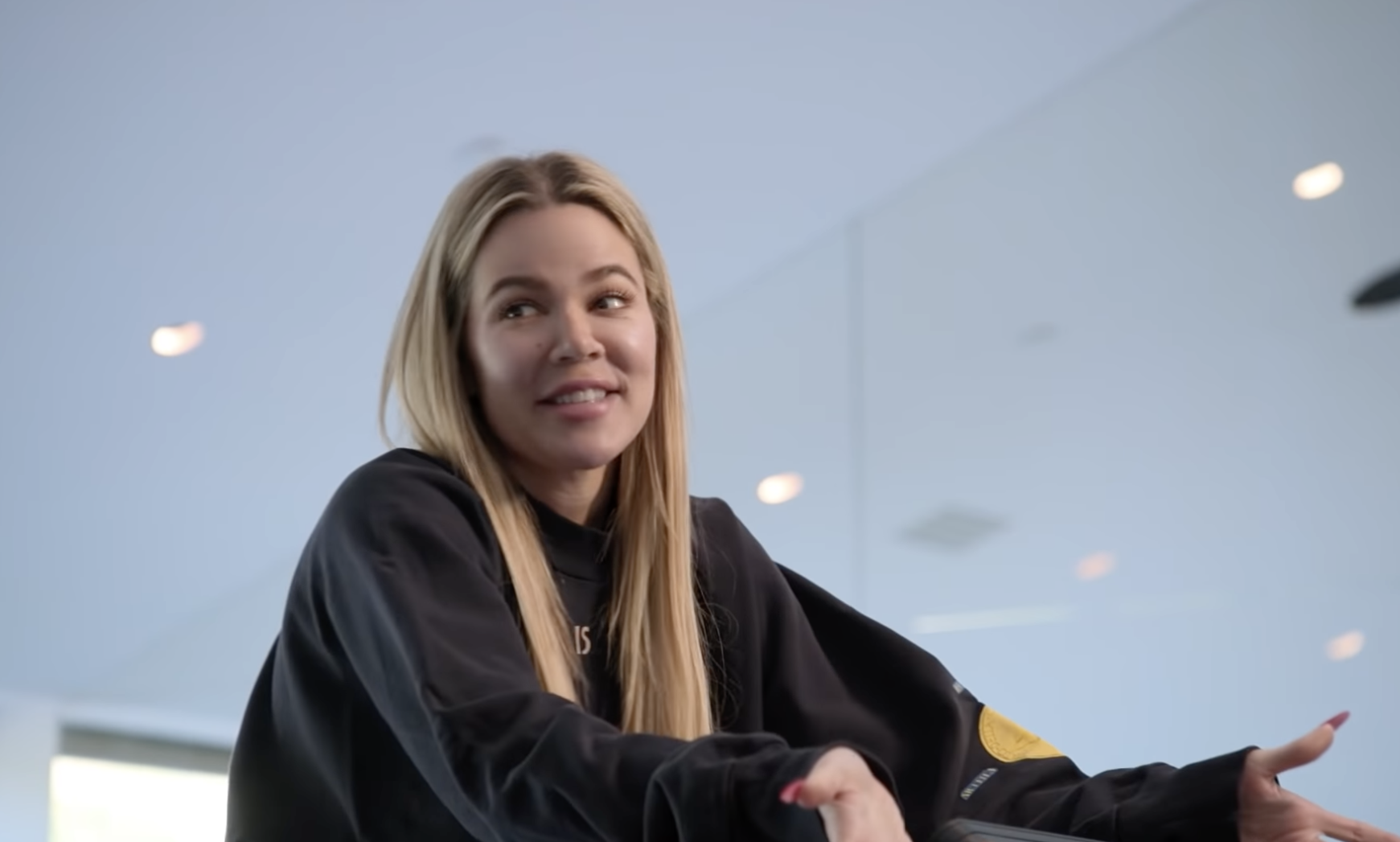 In response, Tristan — who had not only slept with Maralee at this point, but knew about her pregnancy too — makes a snarky comment about his position in Khloé's life.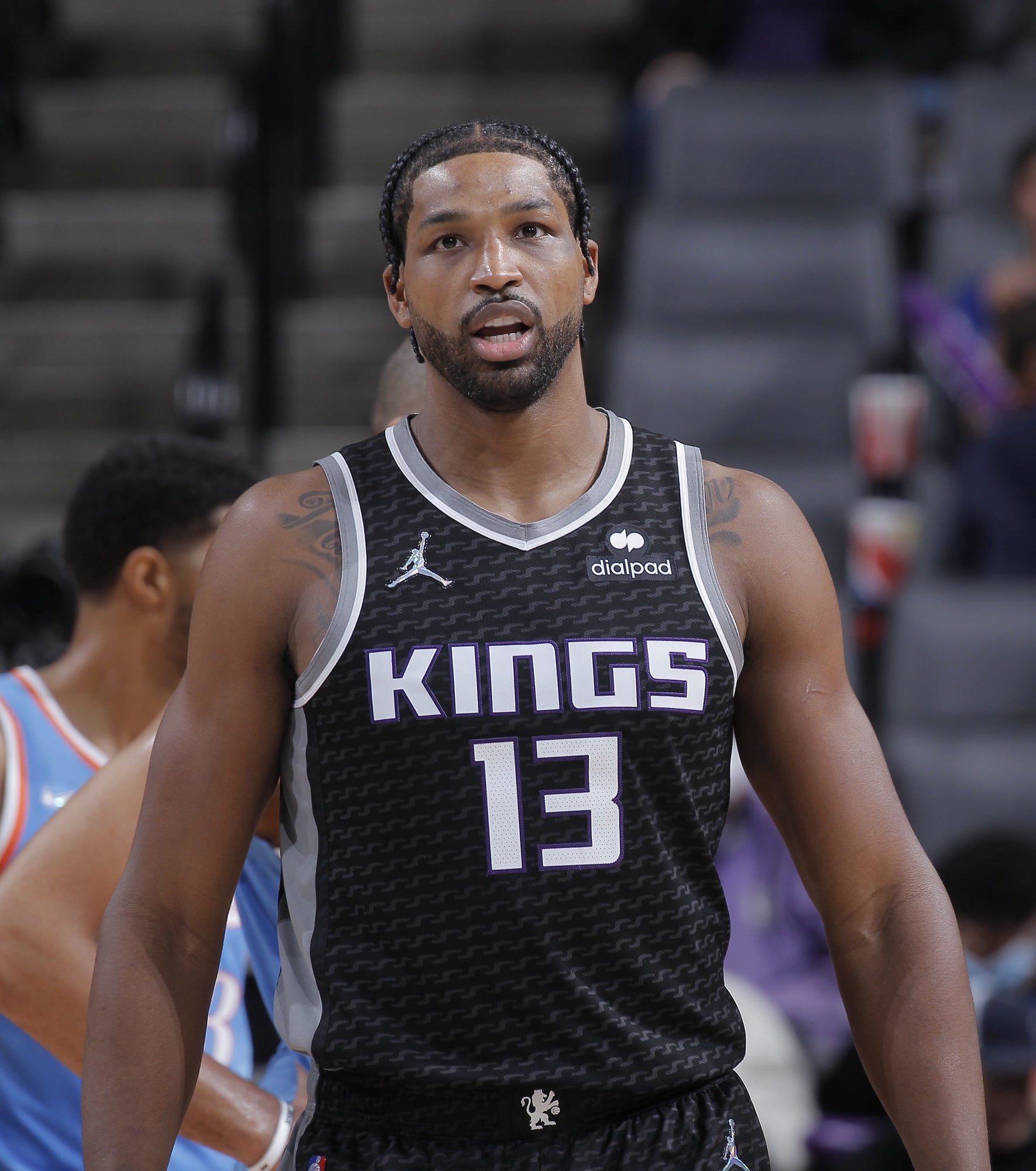 "No, no. More like you're never leaving me," he says, to which Khloé scoffs.
"Oh, OK," she laughs. "I think either way it goes, we're family if you like it or not."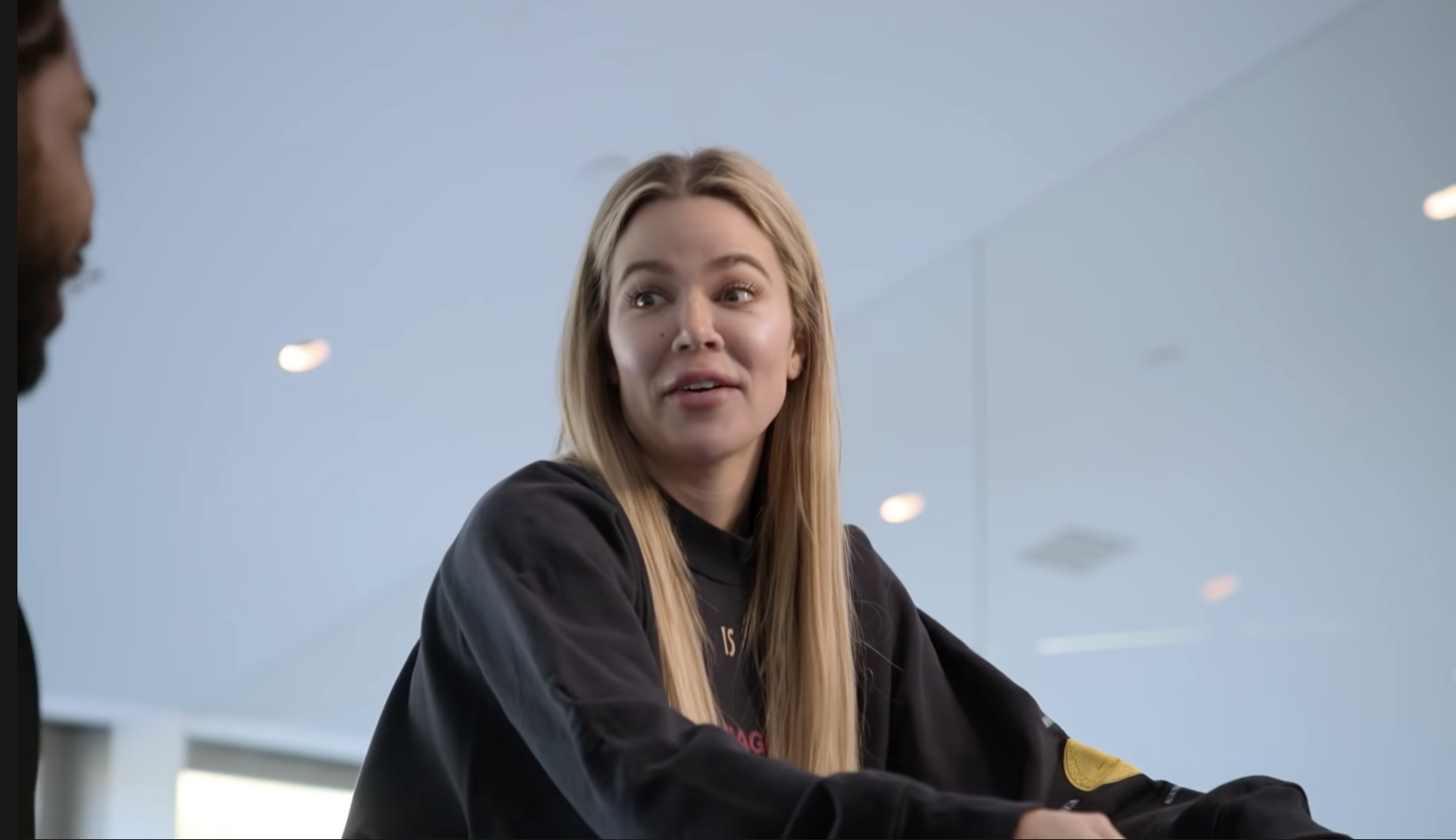 "Blood in, blood out," says Tristan. "We're family for life."
Khloé adds that she thinks it's "such a beautiful thing" that the sisters choose to maintain their ties with ex-partners for the sake of their children.
Of course, this is especially awkward to watch now given what we know about Tristan's paternity scandal and monthslong sexual affair, which obviously came to light just months later.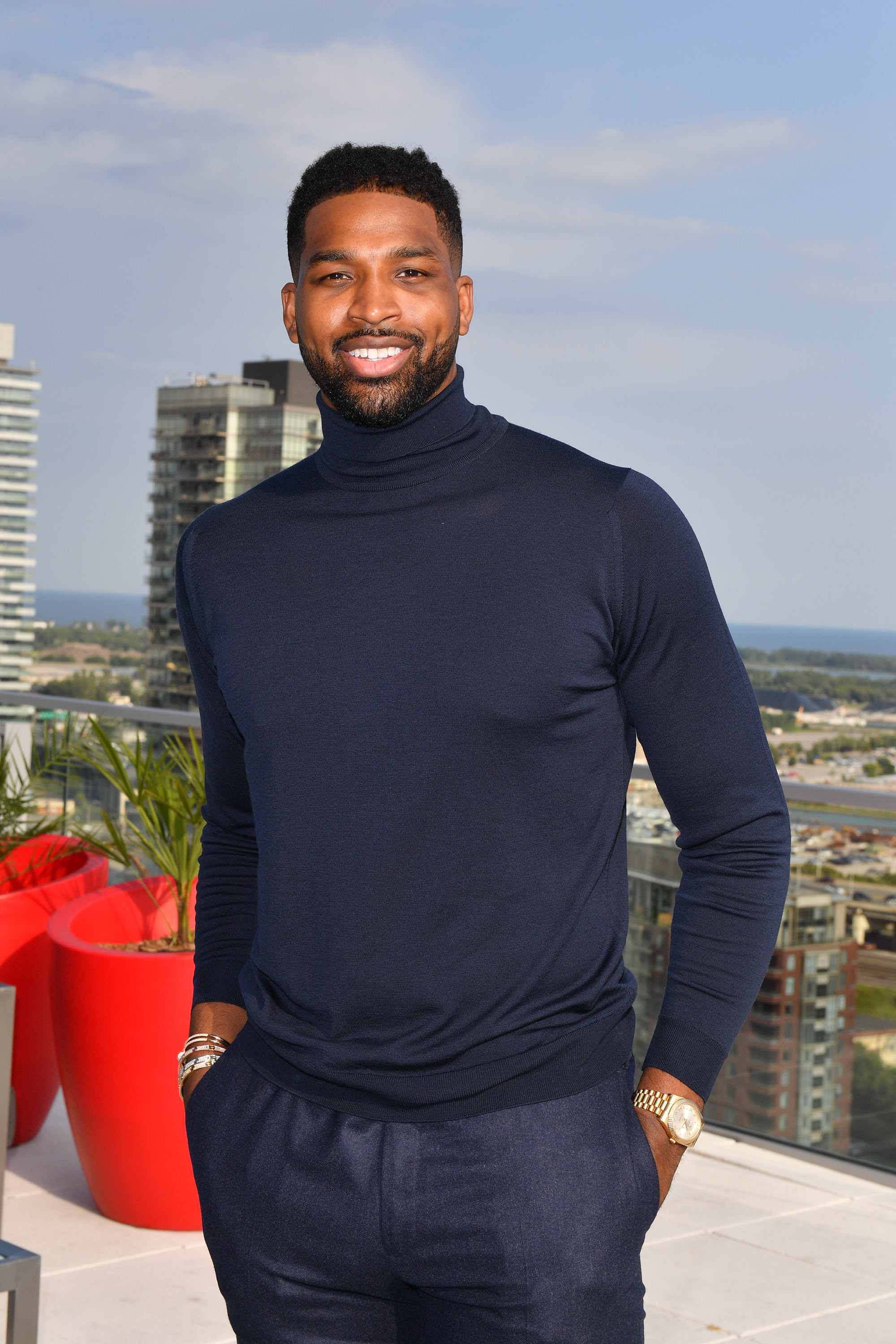 But, irrespective of the paternity scandal, Tristan's rocky history with Khloé makes his comments all the more uncomfortable.
Tristan and Khloé — who began dating in 2016 — were first rocked by cheating allegations in April 2018, just days before the birth of their now-4-year-old daughter, True. While Khloé was preparing to welcome their child in Cleveland, video footage surfaced online of Tristan getting close with a mystery woman at a bar in New York, and he was later seen entering his hotel with her.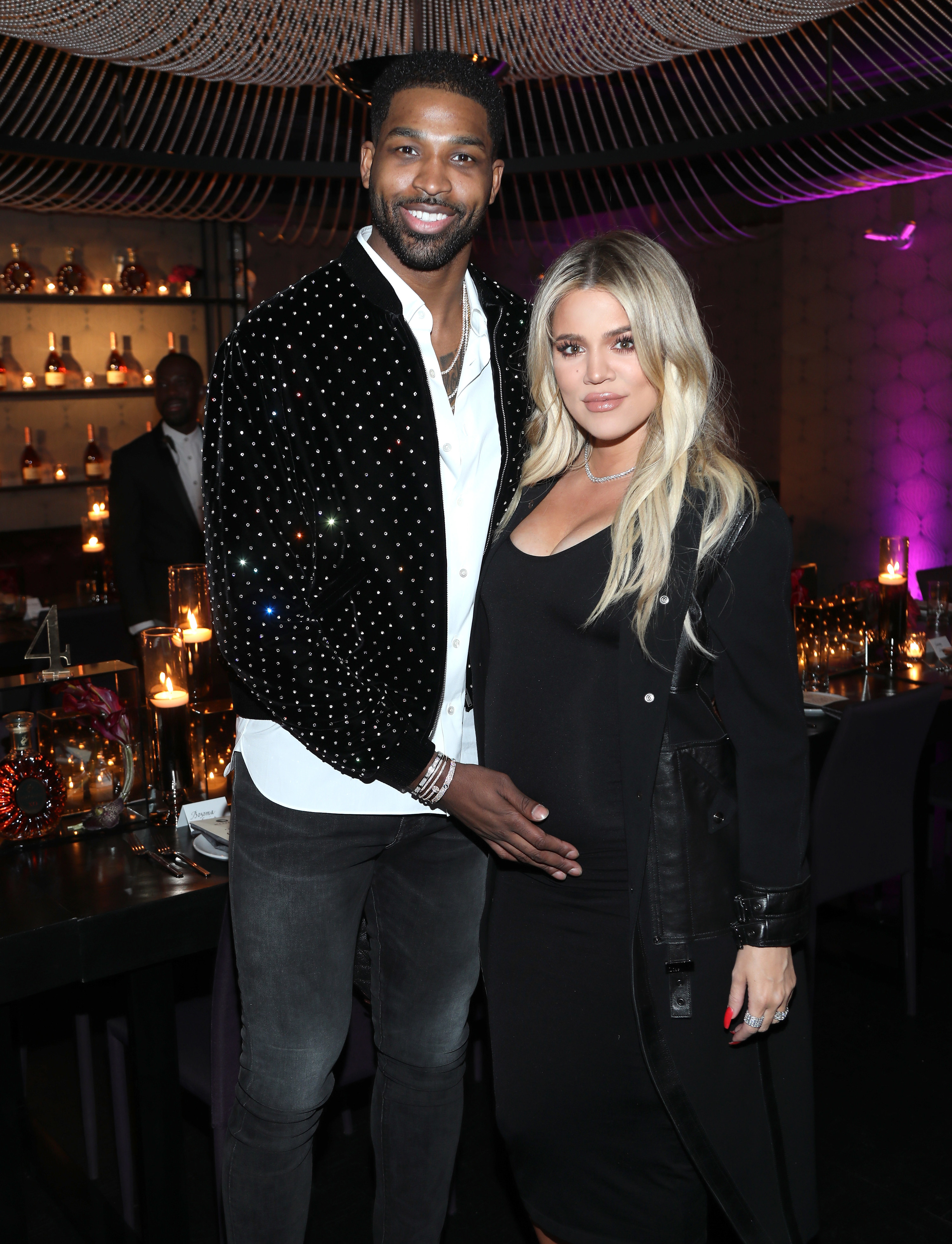 But the following year in February, Khloé and Tristan memorably split following rumors that he'd cheated on her with multiple women — including Kylie Jenner's former best friend Jordyn Woods, who maintained that he'd been the one to kiss her.
Eventually, the pair ultimately reconciled after spending time co-parenting together in the March 2020 lockdown, with Khloé announcing the news in a heartfelt Instagram tribute.
But, just a few months later in June, Tristan was seen with the women in Bel Air, resulting in another breakup.
Of course, we now know the pair had rekindled once again around October, though it seems to be the case that Khloé and Tristan are currently not together. As the latest episodes of The Kardashians have aired, Khloé has expressed her discomfort at having to watch herself praising Tristan.
"Well we know how this aged #TheKardashians," Khloé tweeted a couple of weeks ago while watching Episode 3, in which she gushed about Tristan making an effort to repair their relationship, and her hope and optimism for the future.
"Watching these episodes now I definitely feel a type of way," she added in a separate tweet. "oh girl if only you knew…. (Me talking to me)."
You can watch the latest episode of The Kardashians now on Hulu or Disney+ internationally. The next episode will be released on May 25.