Over the past few weeks, the internet has been rife with drama surrounding exes Khloé Kardashian and Tristan Thompson.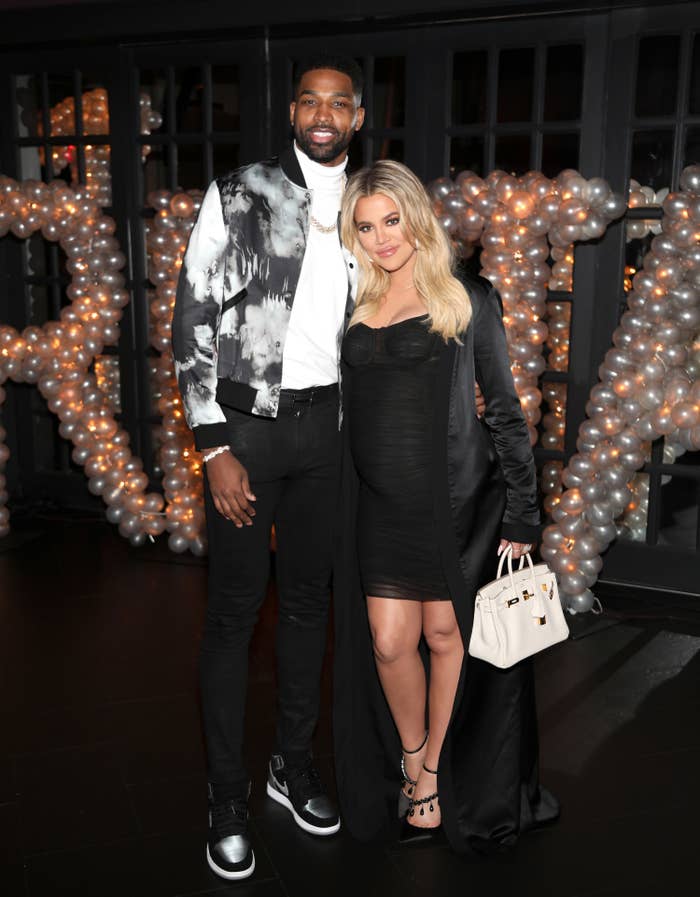 If you somehow missed it, the pair — who were rocked by numerous cheating scandals throughout their years-long on-again, off-again romance — faced more attention this month after Tristan admitted to fathering a child with another woman while dating Khloé.
It began in December after Maralee Nichols, the woman who said Tristan was the father of her son, filed lawsuits against him for child support and pregnancy-related expenses.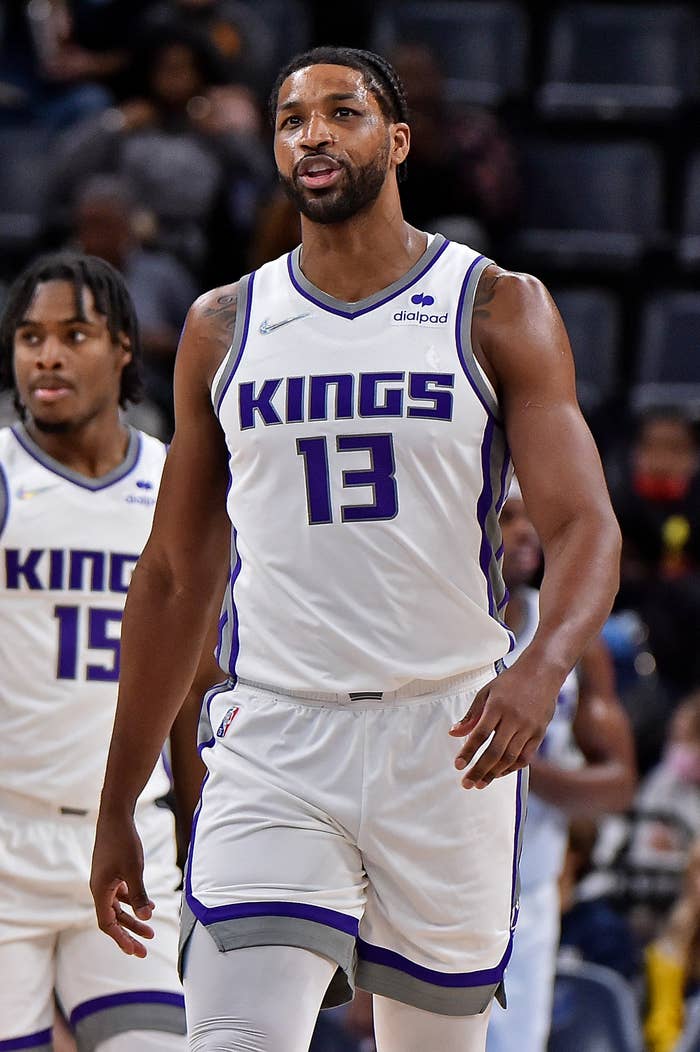 According to the court filings, Tristan confessed to sleeping with Maralee on his 30th birthday in March last year.
As fans of the Kardashians might recall, that was that same month that Tristan and Khloé — who share a 3-year-old daughter named True — went public with their rekindled relationship.
Tristan went on to reveal in court documents that he'd been seeing Maralee "sporadically" for months in a relationship "based on sex only," but refuted her claim that the child was conceived in April.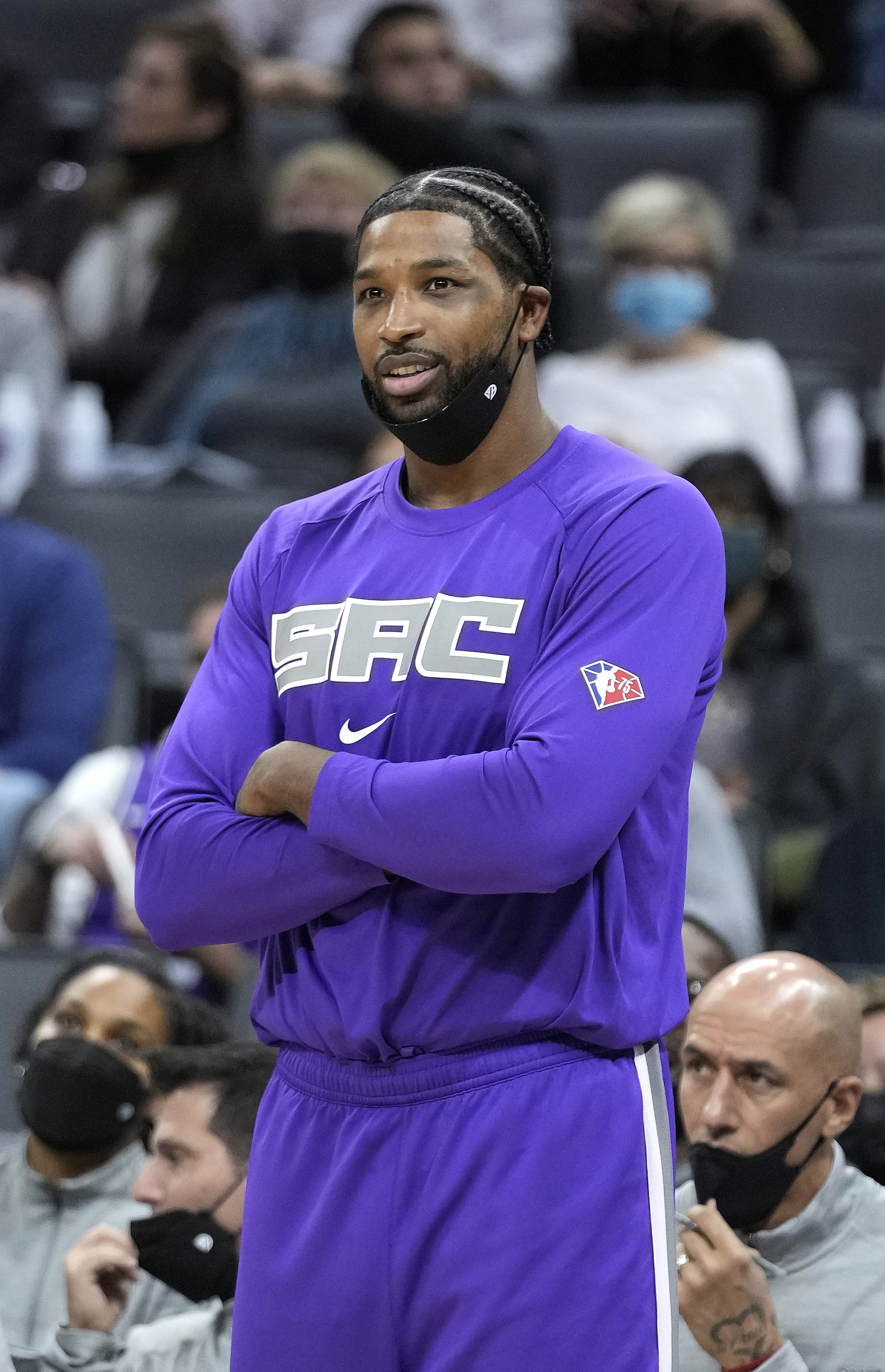 Weeks later, however, Tristan finally admitted to fathering Maralee's child after taking a paternity test.
Making a public confession to Instagram on Jan. 3, Tristan wrote: "Today, paternity test results reveal that I fathered a child with Maralee Nichols."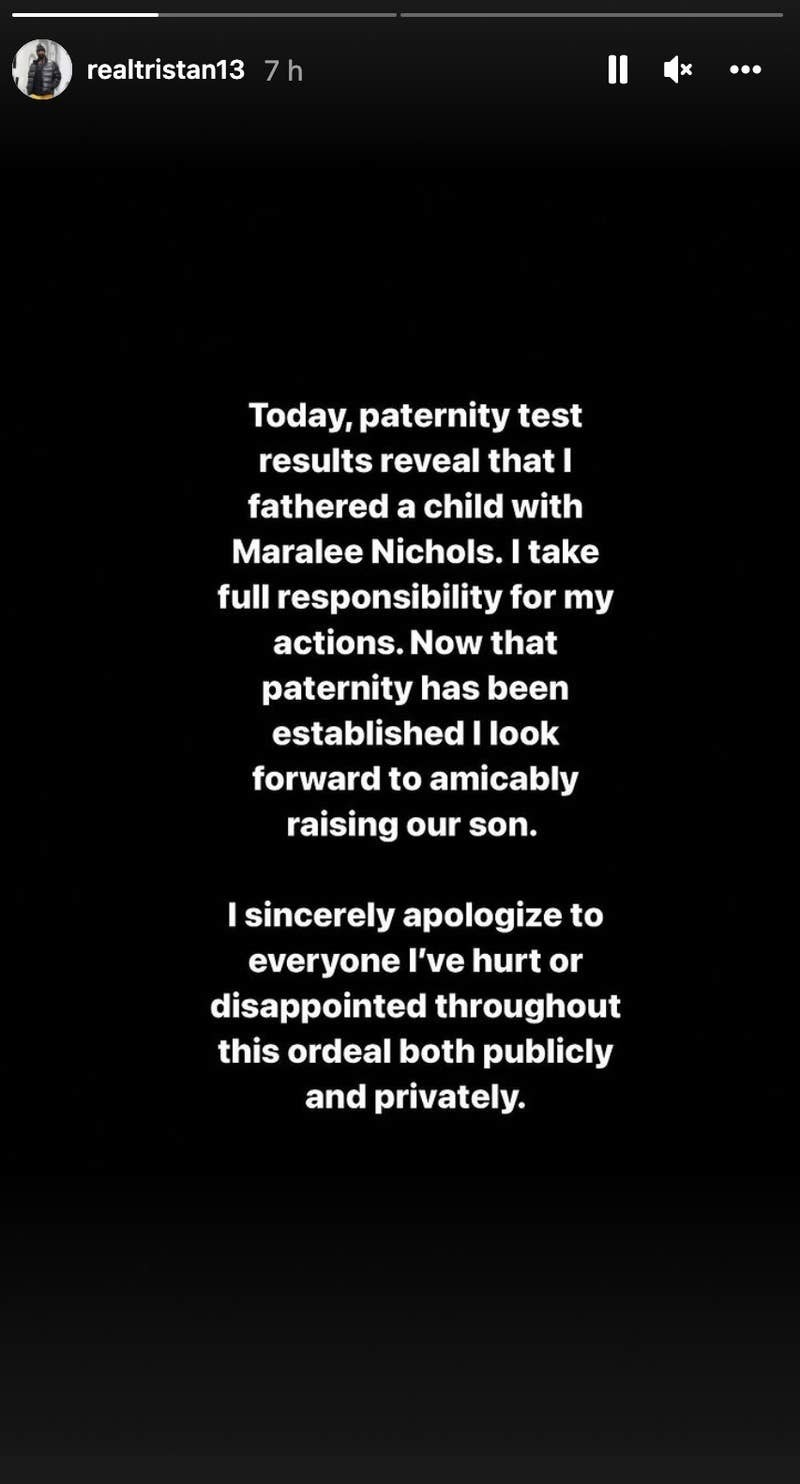 "I take full responsibility for my actions. Now that paternity has been established I look forward to amicably raising our son," he said of the child born early December. "I sincerely apologize to everyone I've hurt or disappointed throughout this ordeal both publicly and privately."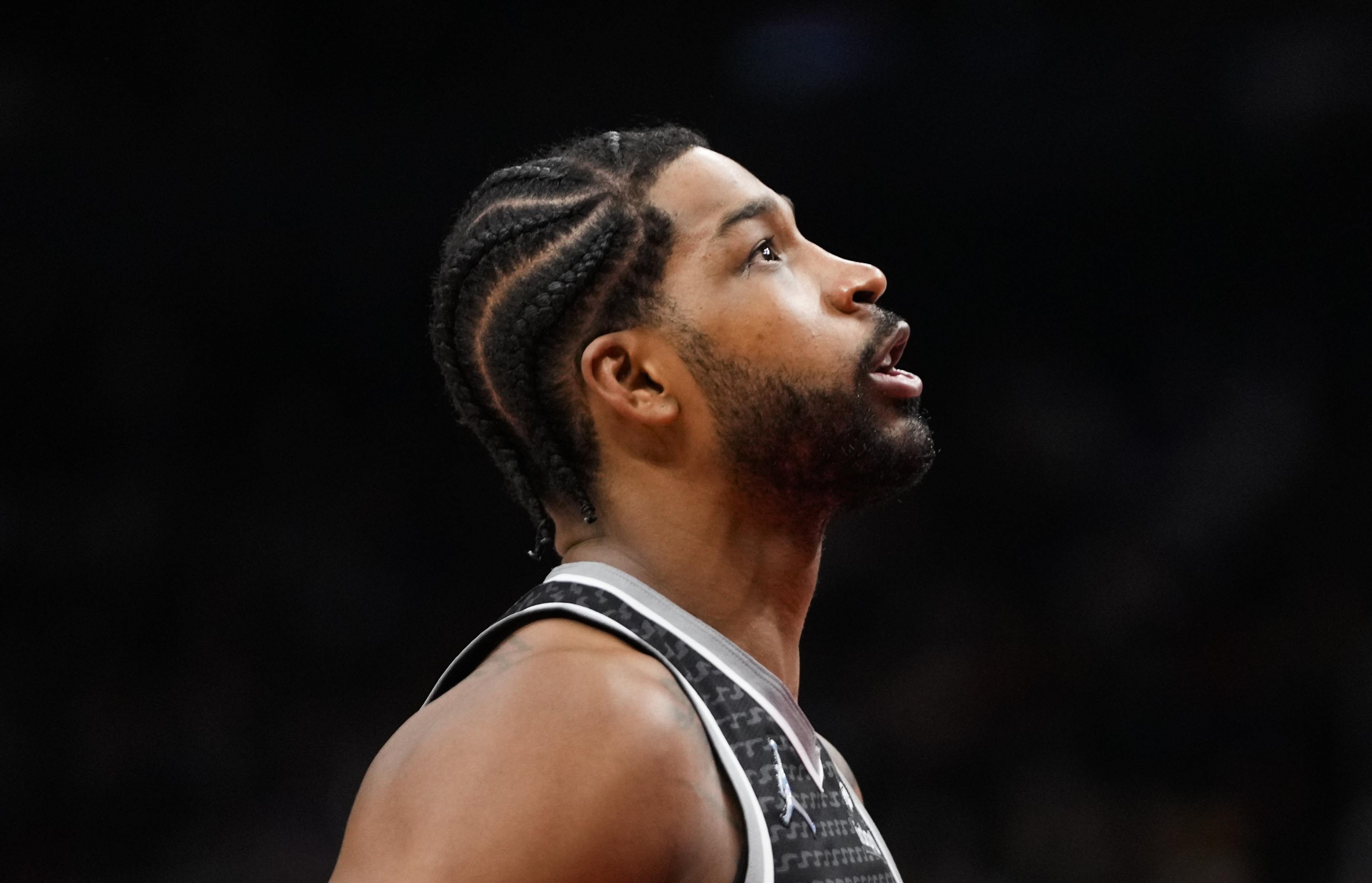 "Khloé, you don't deserve this," he went on. "You don't deserve the heartache and humiliation I have caused you. You don't deserve the way I have treated you over the years."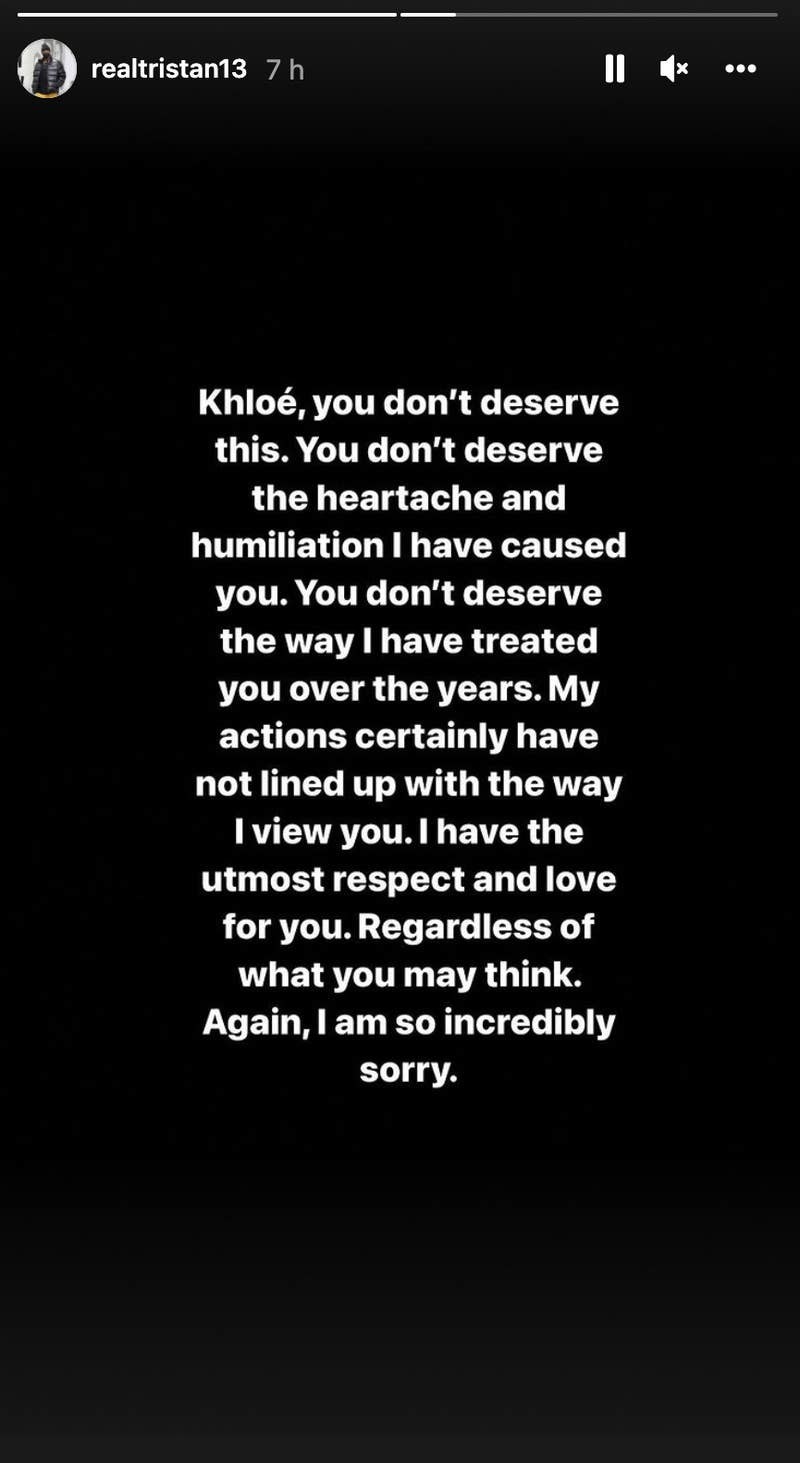 "My actions certainly have not lined up with the way I view you," he continued. "I have the utmost respect and love for you. Regardless of what you may think. Again, I am so incredibly sorry."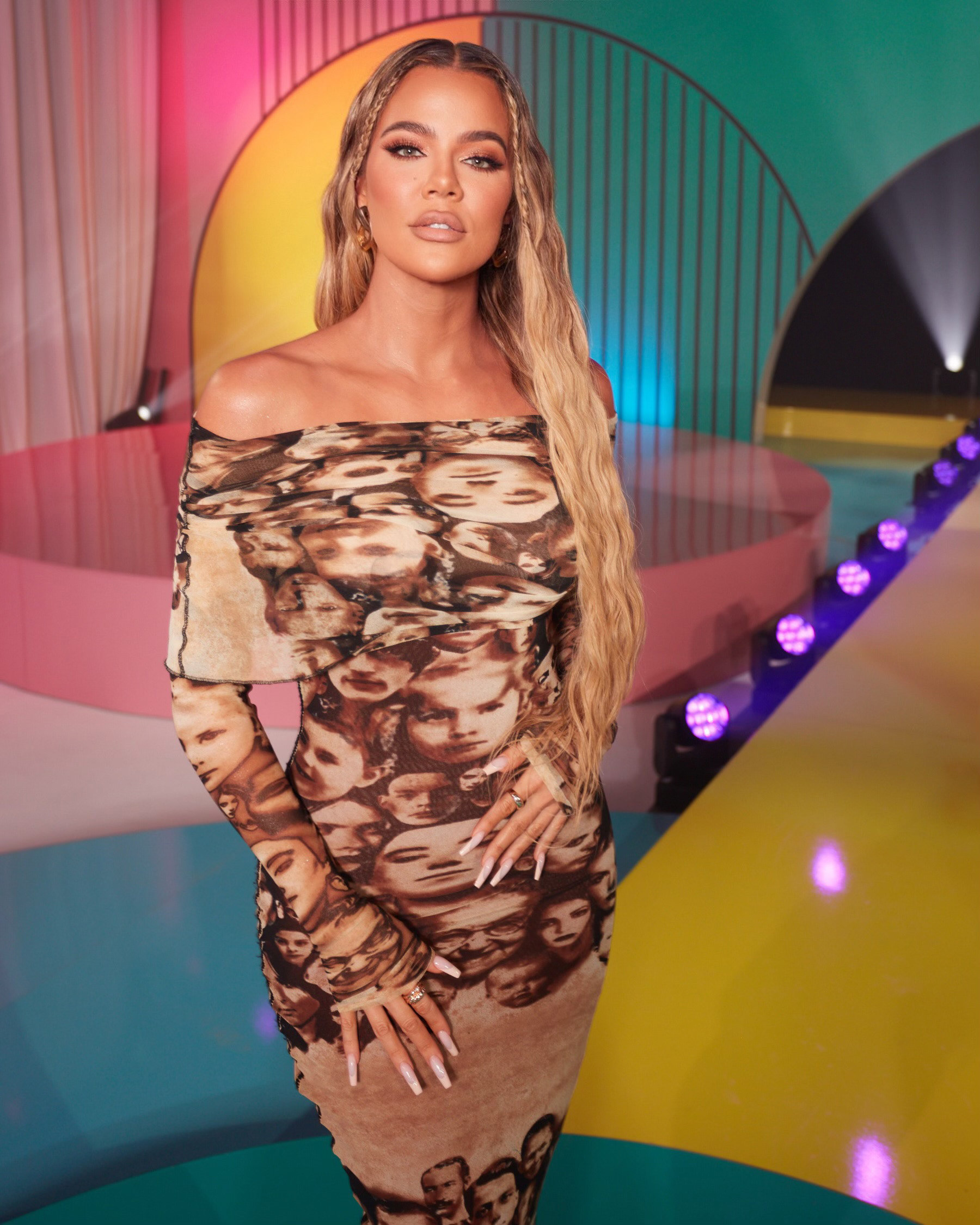 And much like Khloé, Tristan has also remained silent on the topic since his Instagram confession.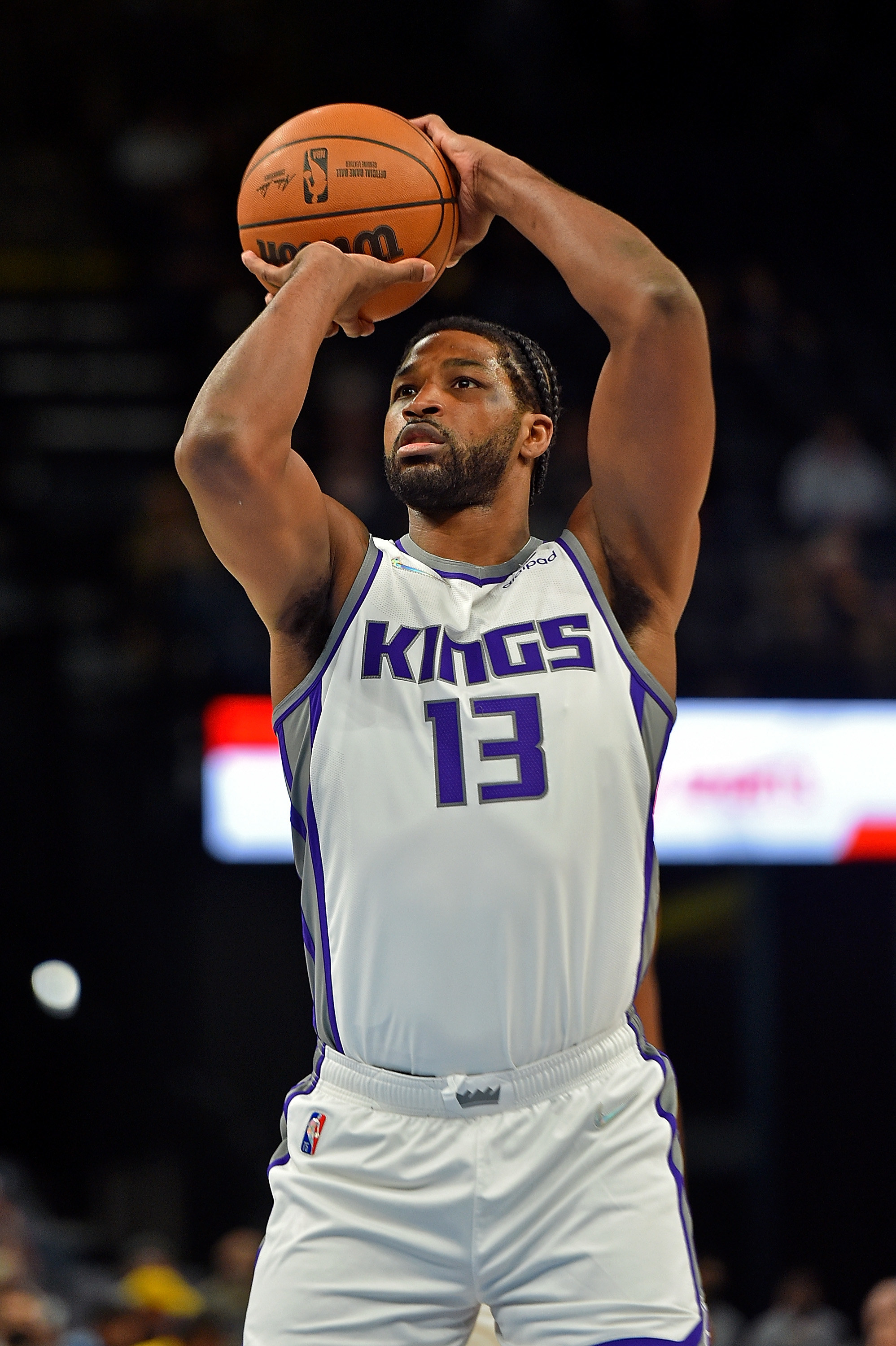 But on Friday, the NBA star shared a very cryptic quote to his story, which several fans guessed was in relation to the entire scandal.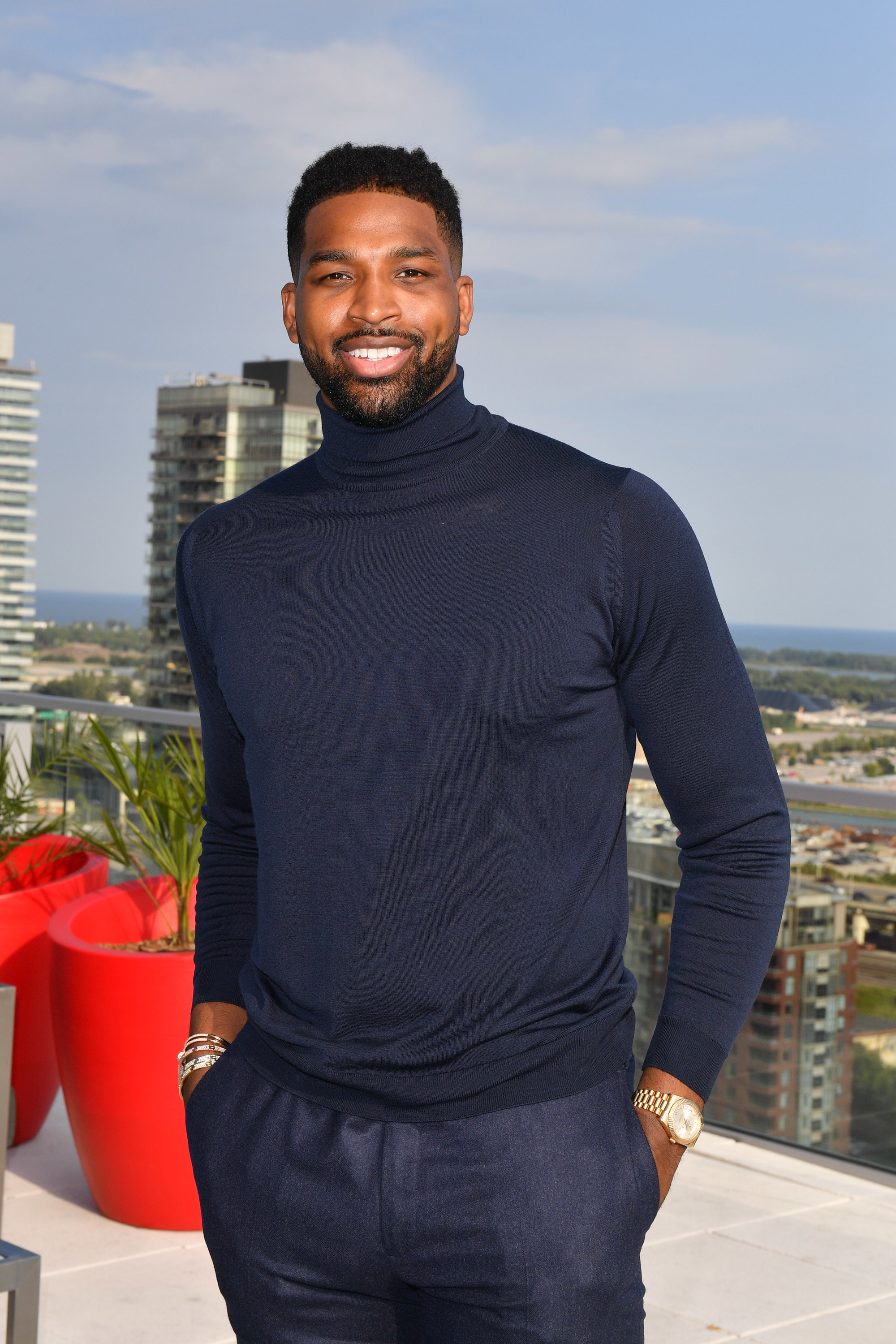 "Sometimes you don't realize your own strength until you face your greatest weakness," the post began.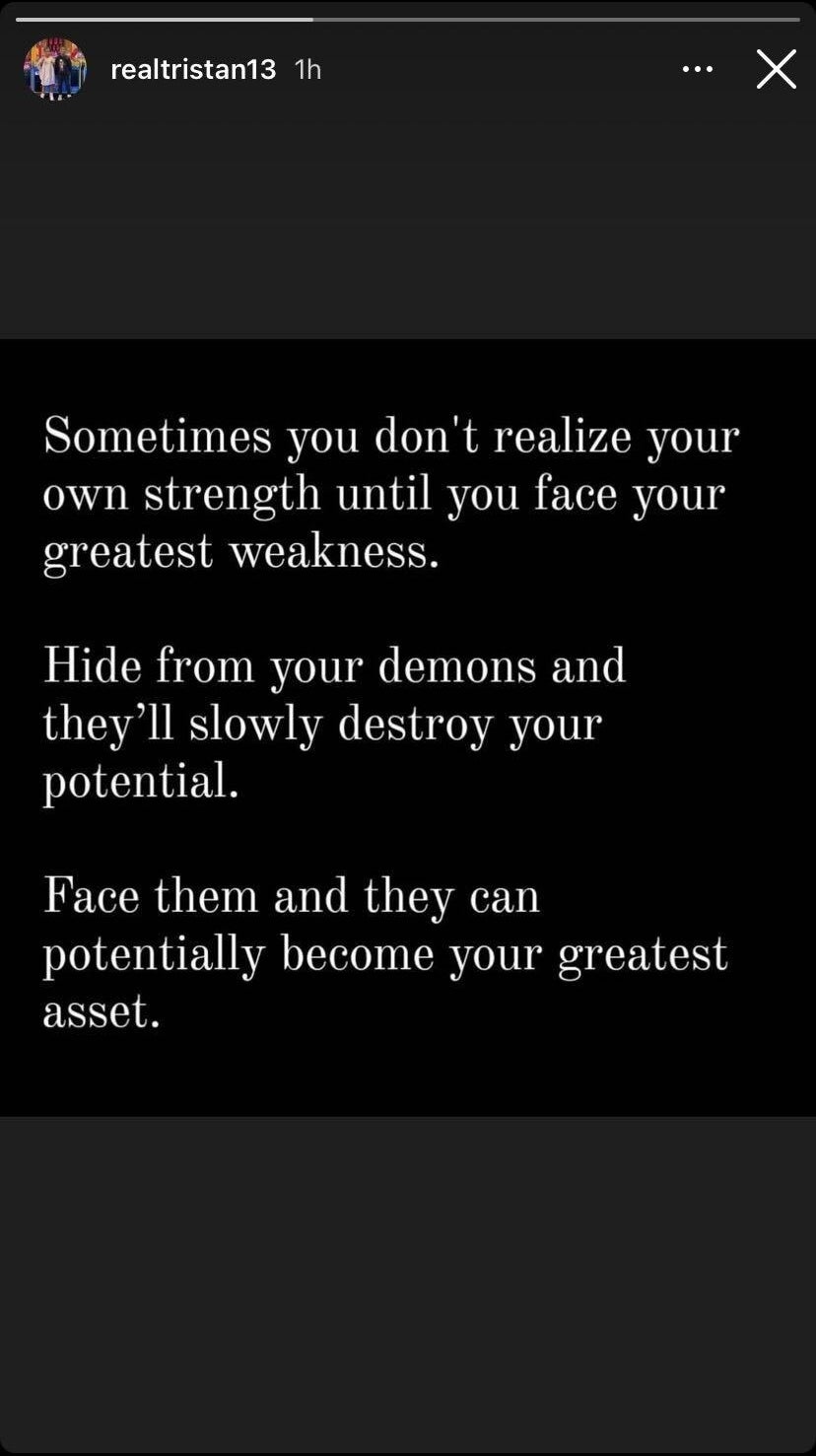 "Hide from your demons and they'll slowly destroy your potential," it continued.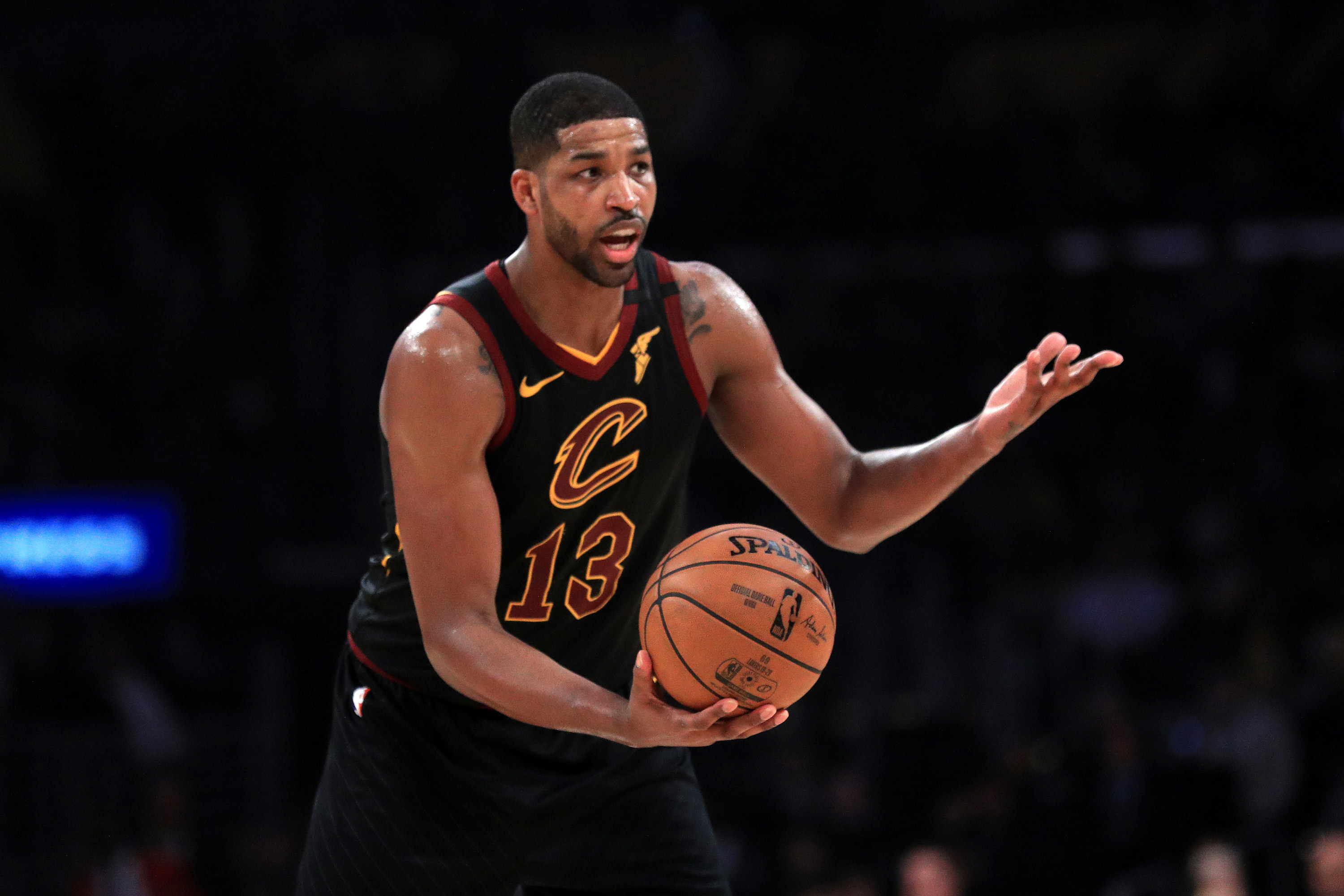 "Face them and they can potentially become your greatest asset," it ended.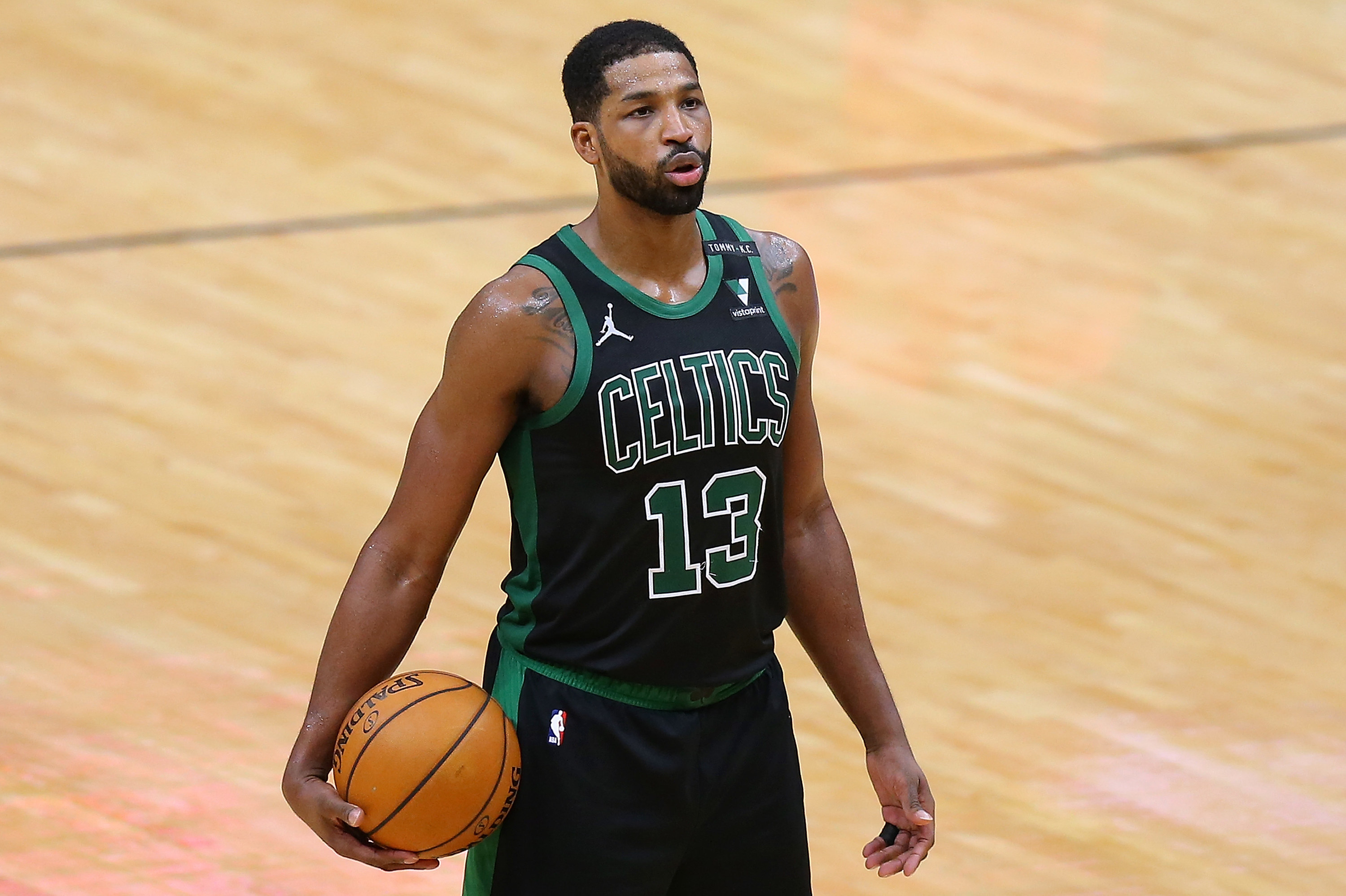 Many were quick to assume that Tristan's message might've had something to do with the scandal, especially given that it came just hours after Khloé shared a cryptic post herself.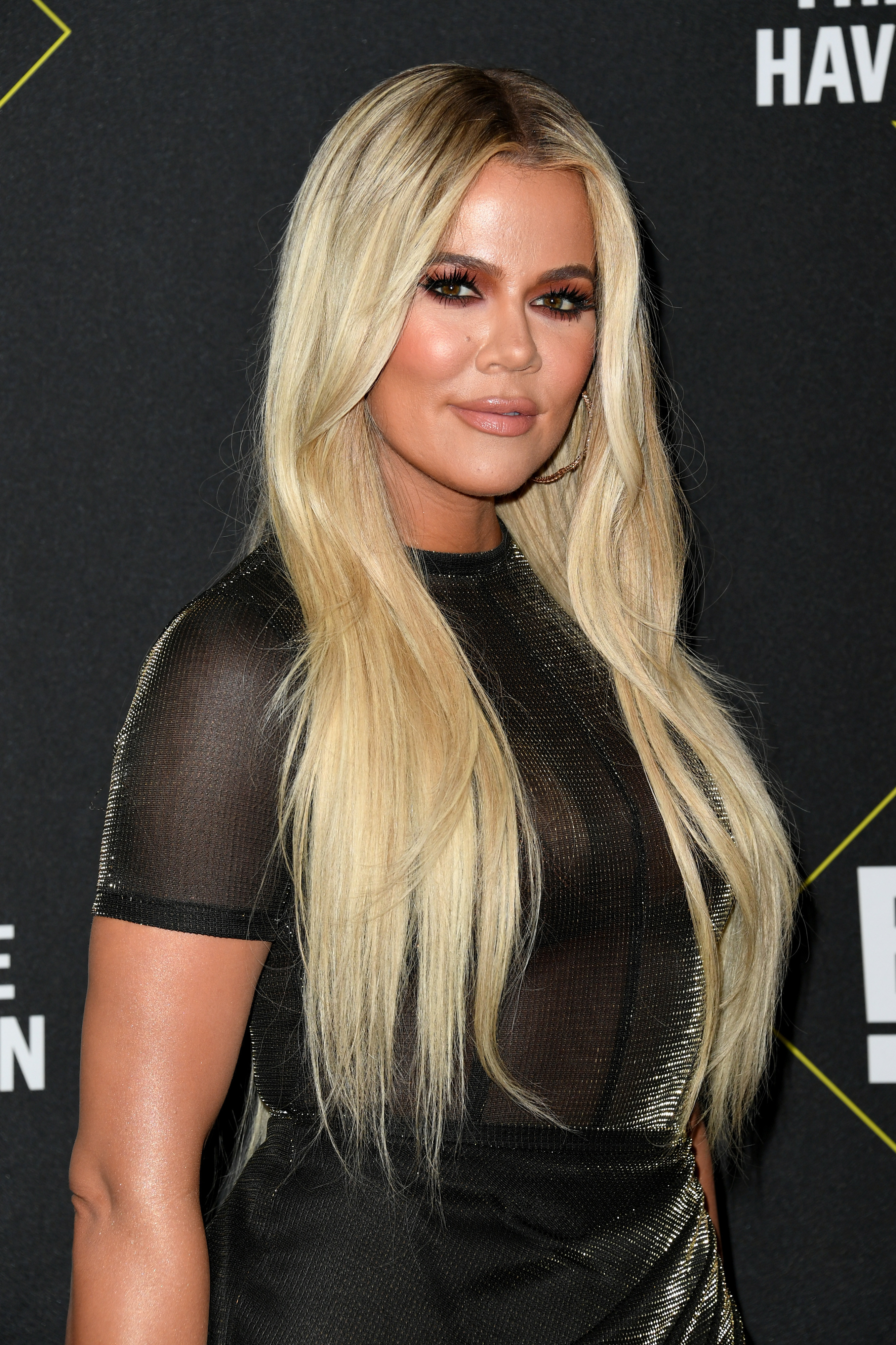 Reposting a meme shared by @priyadeluxe on Instagram, Khloé appeared to poke fun at how the years 2021 and 2022 have had their fair share of tumultuous drama.
In light of the fact that Tristan has repeatedly cheated on Khloé over the years, his cryptic message wasn't met with the best response online.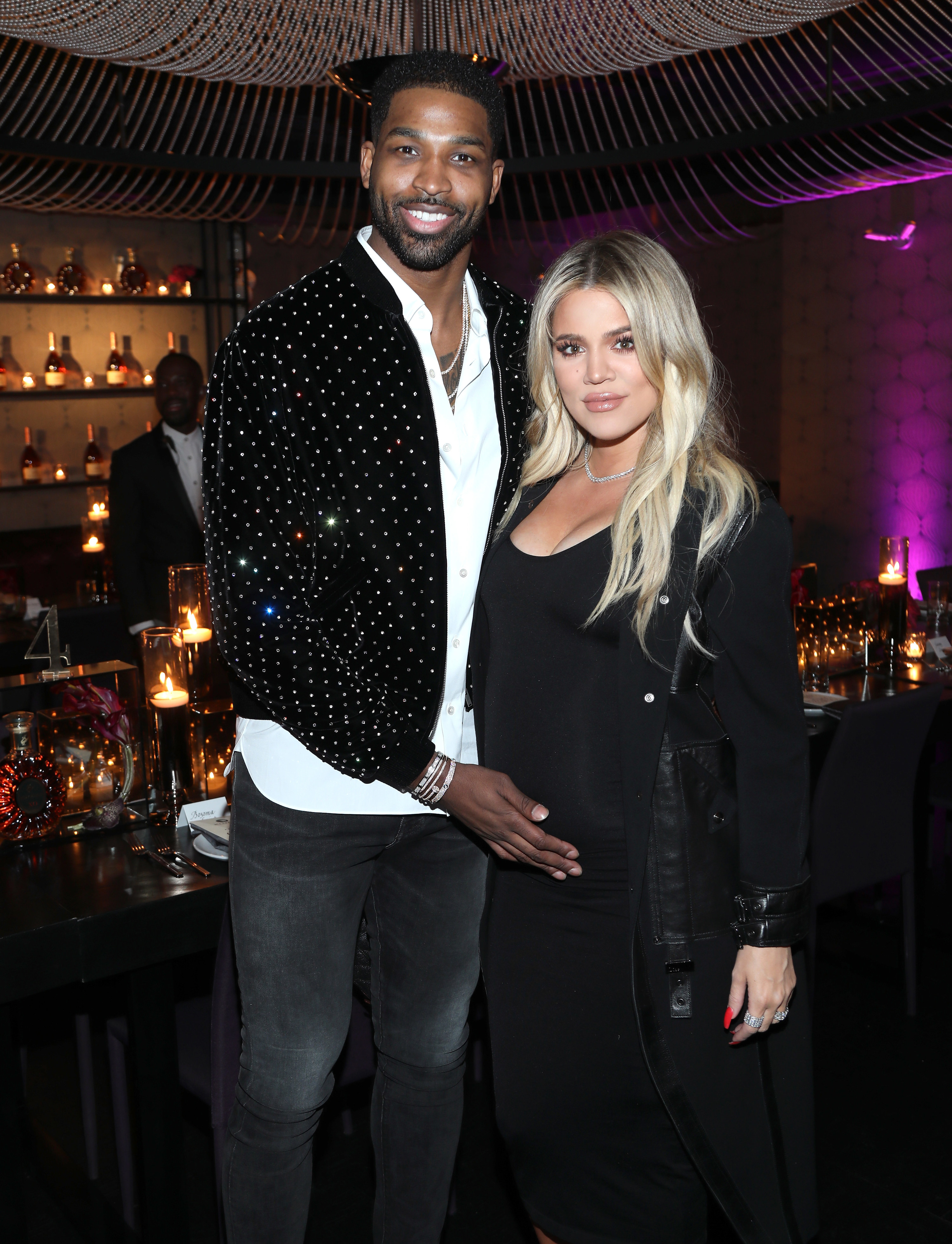 "Tristan Thompson posted about facing your demons on IG dude ur demons are cheating with multiple women smh," one Twitter user wrote.
"Tristan's demons are his actions," another echoed.
And what's more, Tristan's post came amid reports that he and Khloé — who have been dedicated to maintaining a "healthy co-parenting relationship" over the years in spite of his several scandals — had planned on making a pretty large lifestyle change.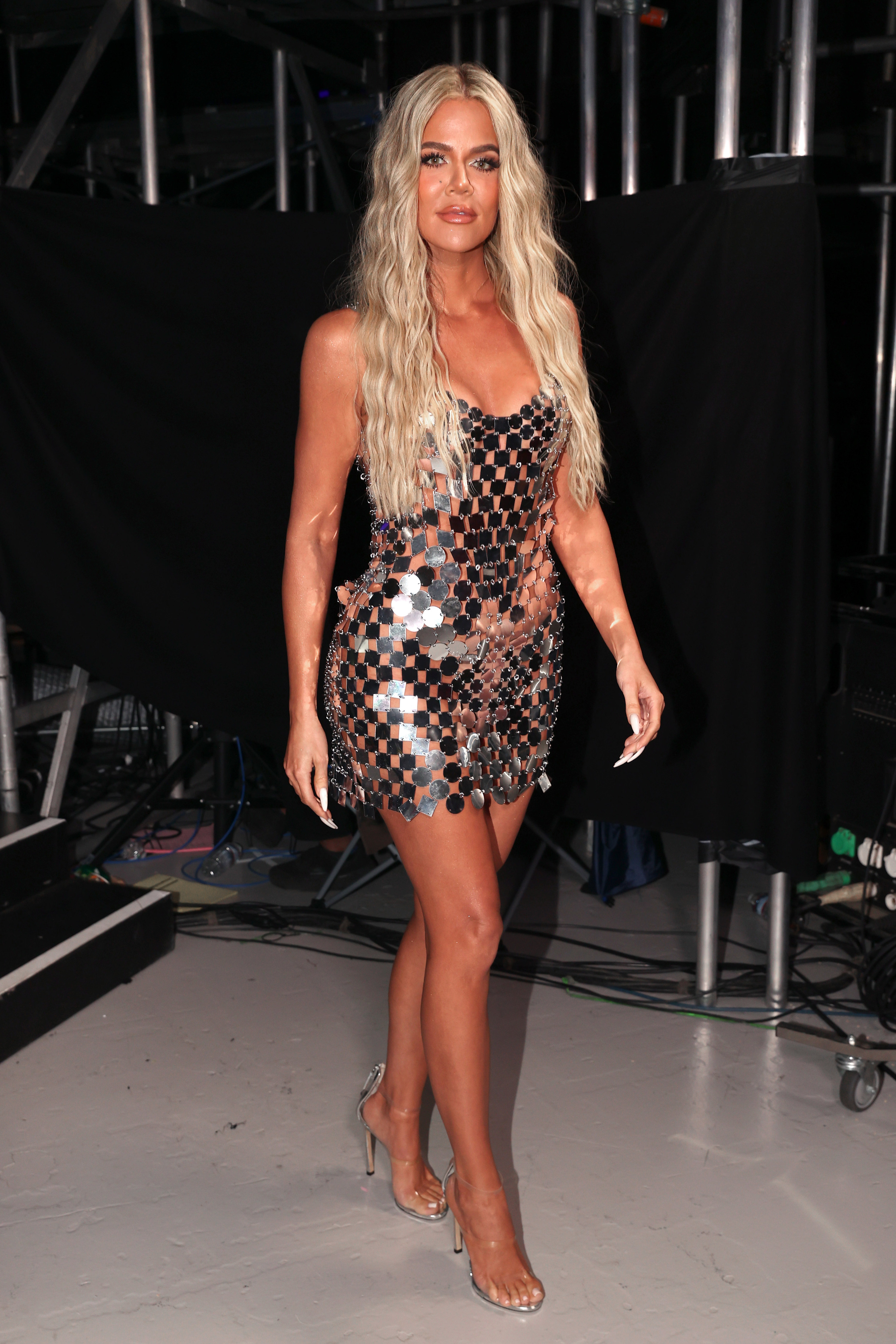 According to Entertainment Tonight, who heard from a source close to the two, Khloé and Tristan had planned on moving back in together before the news about his paternity test results broke.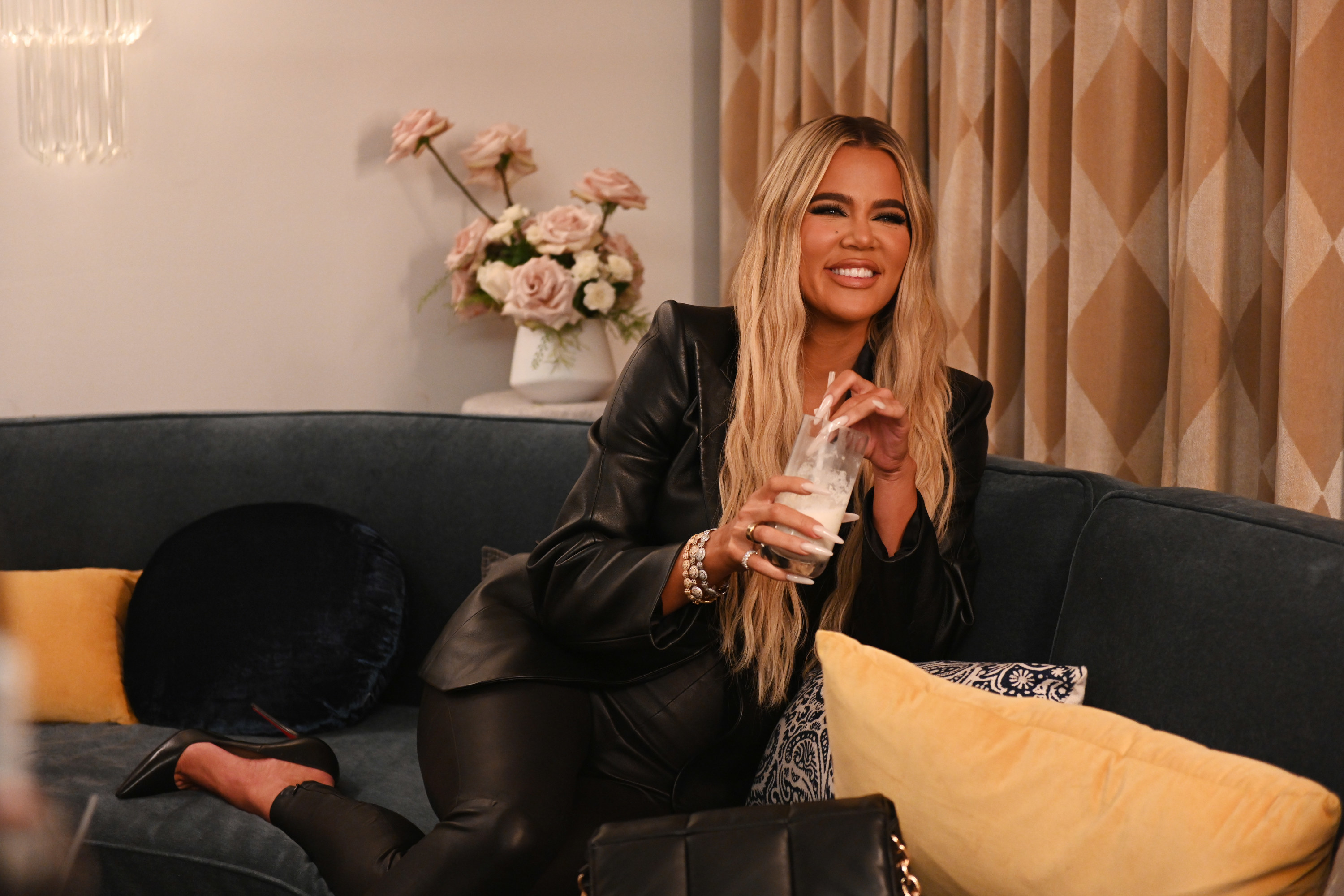 "Khloé and Tristan were in a good place before the news about Maralee being pregnant came out and had plans to move in together," the source told Entertainment Tonight.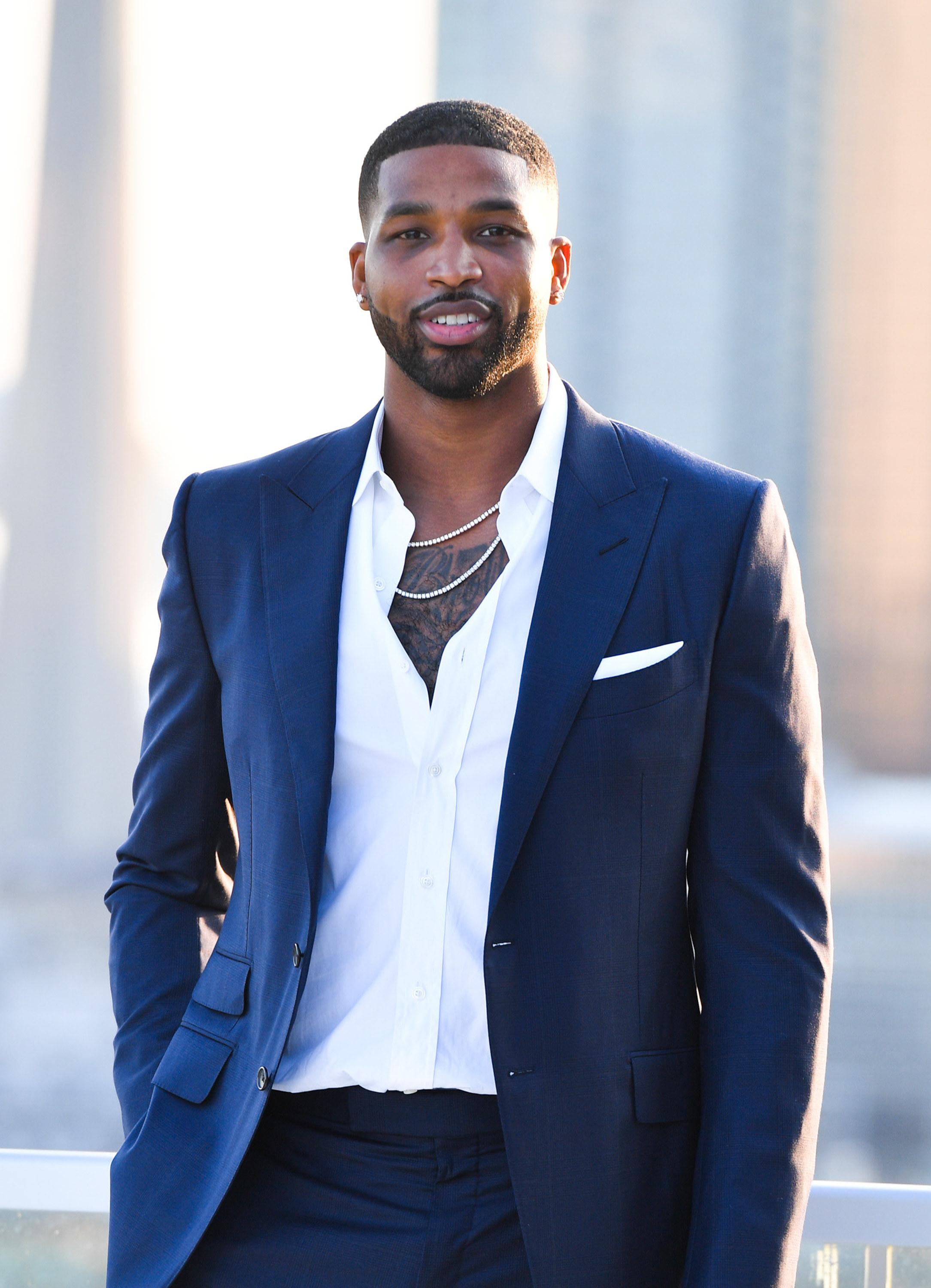 However, the source went on to share that the two no longer plan on moving in together, adding that Khloé feels "unsettled and pretty crushed" during this time.
"Tristan has since pulled out of escrow on his house in Encino, California, that he was in the process of selling, and is no longer moving in with Khloé," the insider said.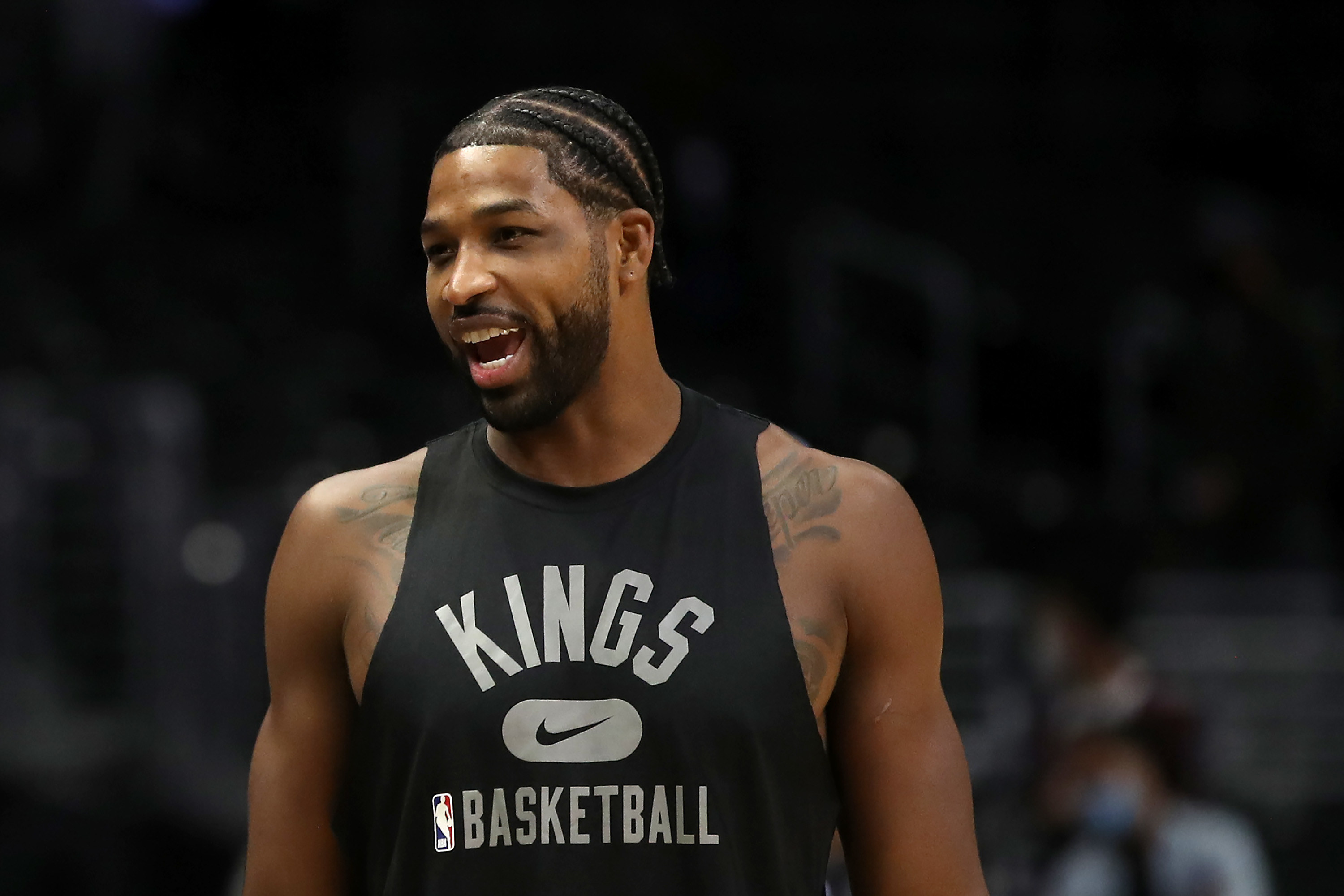 "Khloé is really hurt and saddened by Tristan's actions and his public apology isn't helping," the source added. "This has been a tough pill for her to swallow."