Maralee Nichols, the mother of Tristan Thompson's third child, appears to have no time for the athlete's infamous — and ironic — Instagram captions.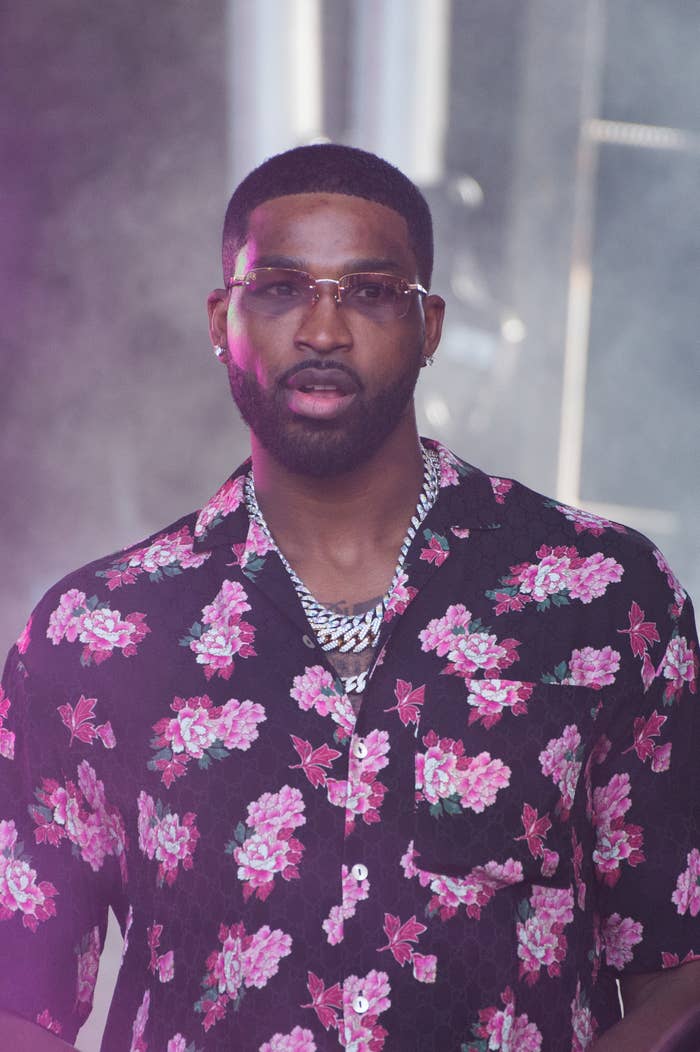 If you're not quite up-to-date, Maralee welcomed her and Tristan's baby boy, Theo, back in December. She has since shared his growth with her followers over a series of candid posts.
Tristan initially denied that he was the father of Maralee's child when she sued him for child support and pregnancy-related expenses in December. However, he ultimately ended up taking a DNA test that proved his paternity.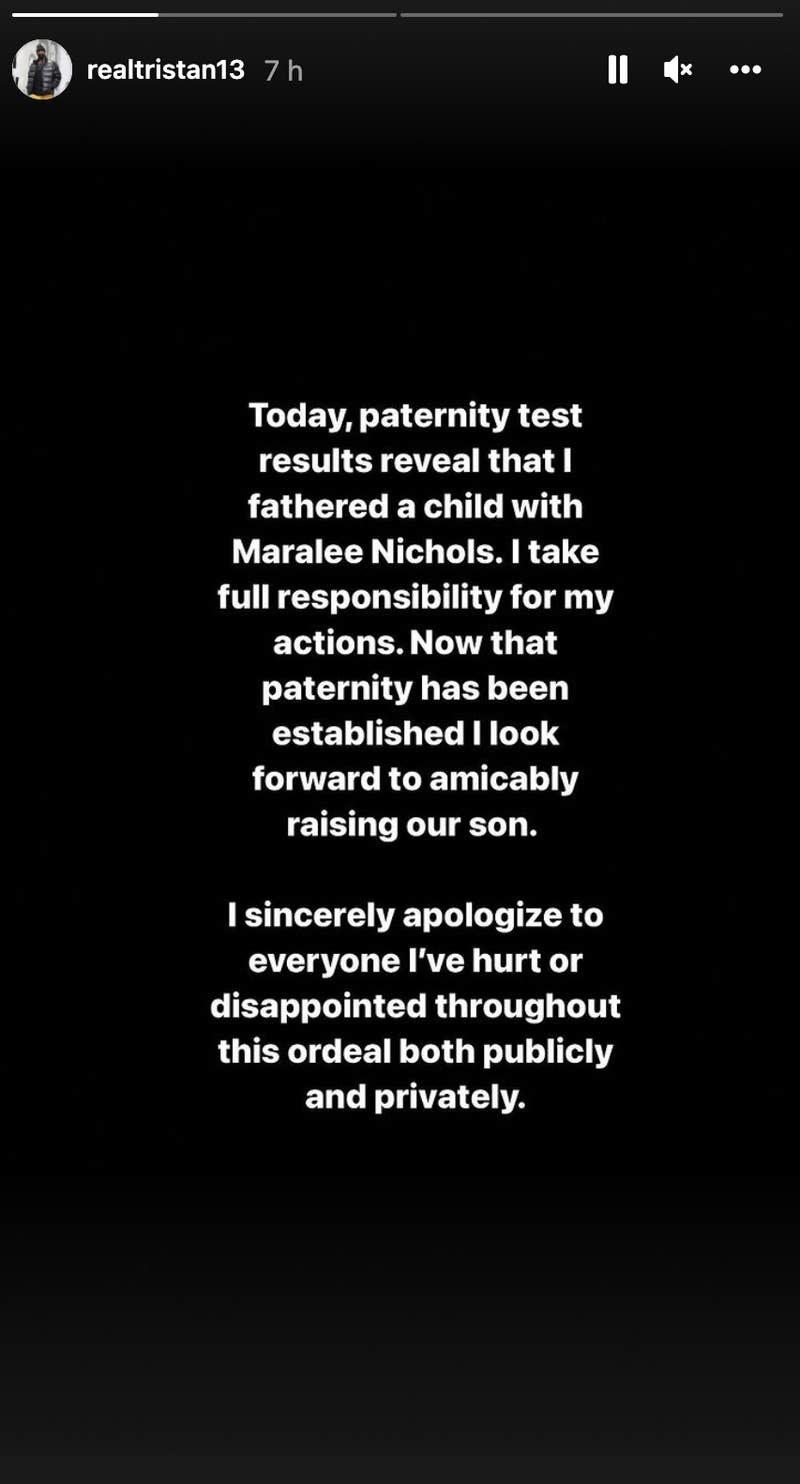 What's more, Tristan was actually in a relationship with his longtime on-again, off-again girlfriend Khloé Kardashian at the time that he impregnated Maralee. In fact, he went so far as to leave the lavish 30th birthday party that Khloé threw for him to fly over to Houston, which is where he slept with Maralee.
And this wasn't the first time that Tristan had cheated on Khloé, with their yearslong rocky relationship having been dogged by the athlete's infidelity for years.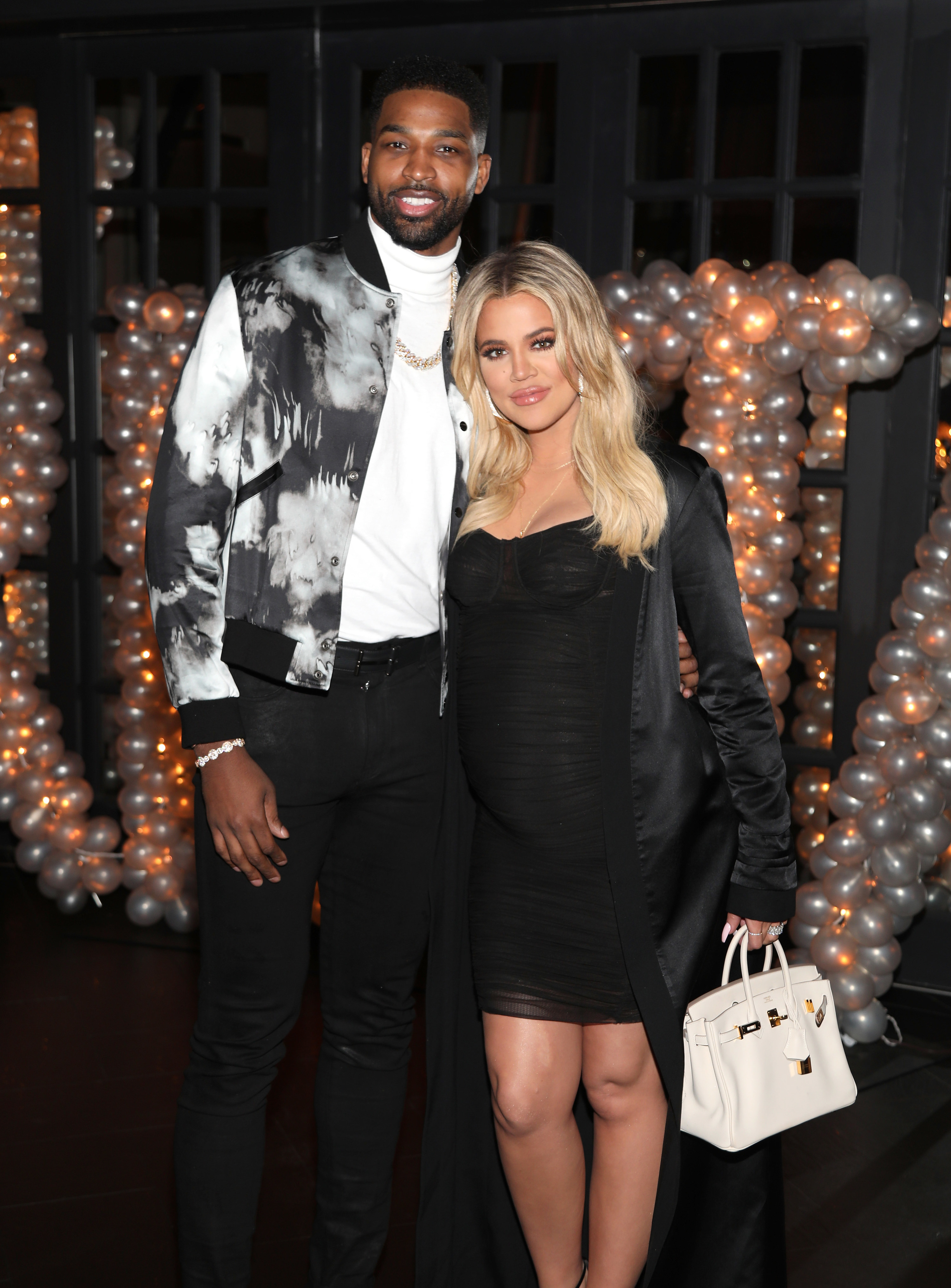 One of the most shocking scandals occurred in 2018, when Tristan was photographed entering his hotel in New York with a woman he'd met at a nightclub just days before the birth of his and Khloé's first baby, True, who is now 4. The following year, he wound up kissing the then-close family friend of the Kardashians Jordyn Woods at a house party.
Prior to this, the NBA player — who is now a father of four with three different women — allegedly cheated on his ex, Jordan Craig, while she was pregnant with their son Prince, now 5.
And most recently, it was revealed that when Tristan impregnated Maralee, he and Khloé had actually been preparing to welcome their second child — who was born earlier this month — via surrogate.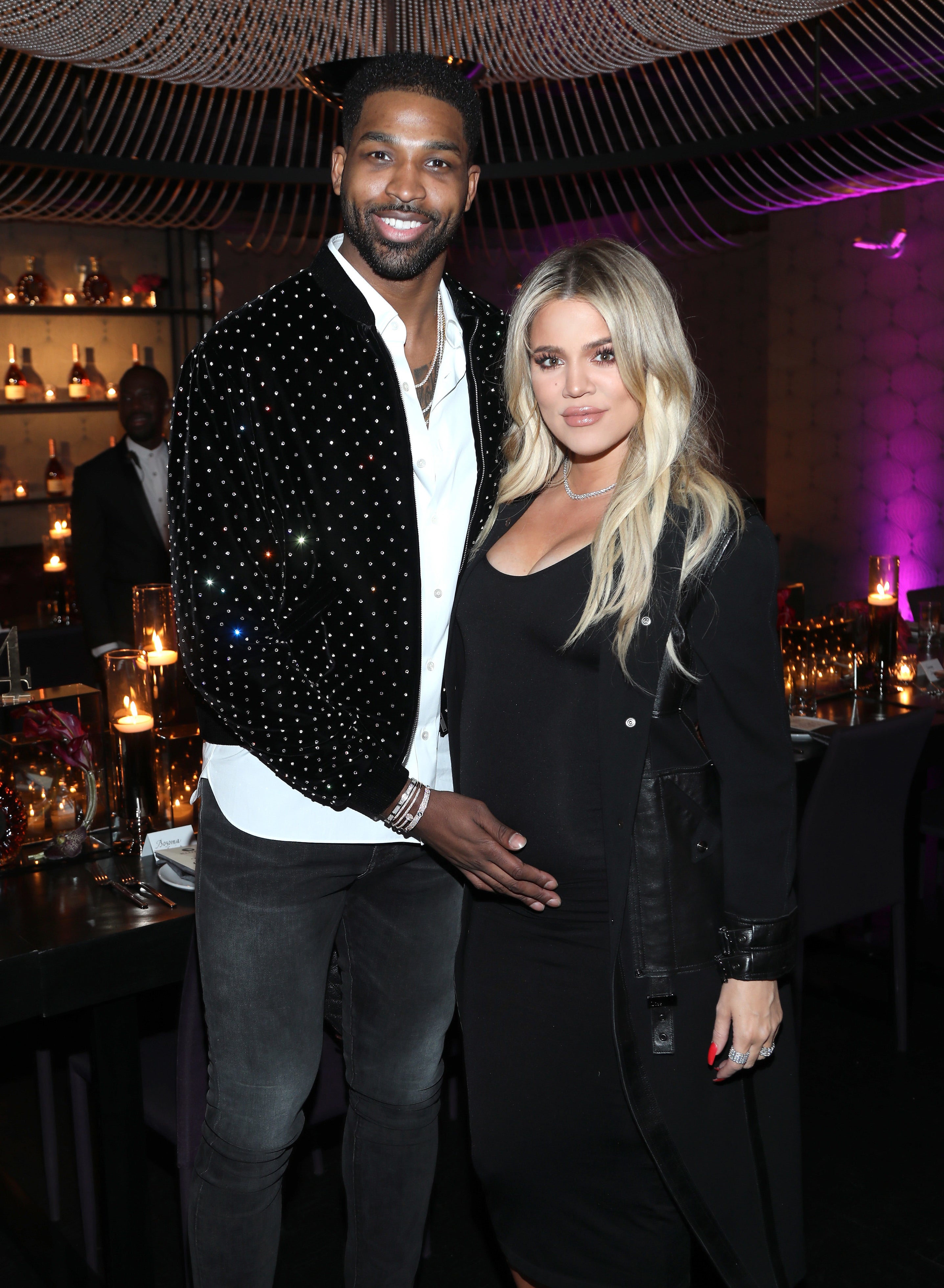 So, with all this in mind, it's safe to say that Tristan certainly doesn't have the best track record when it comes to his relationships.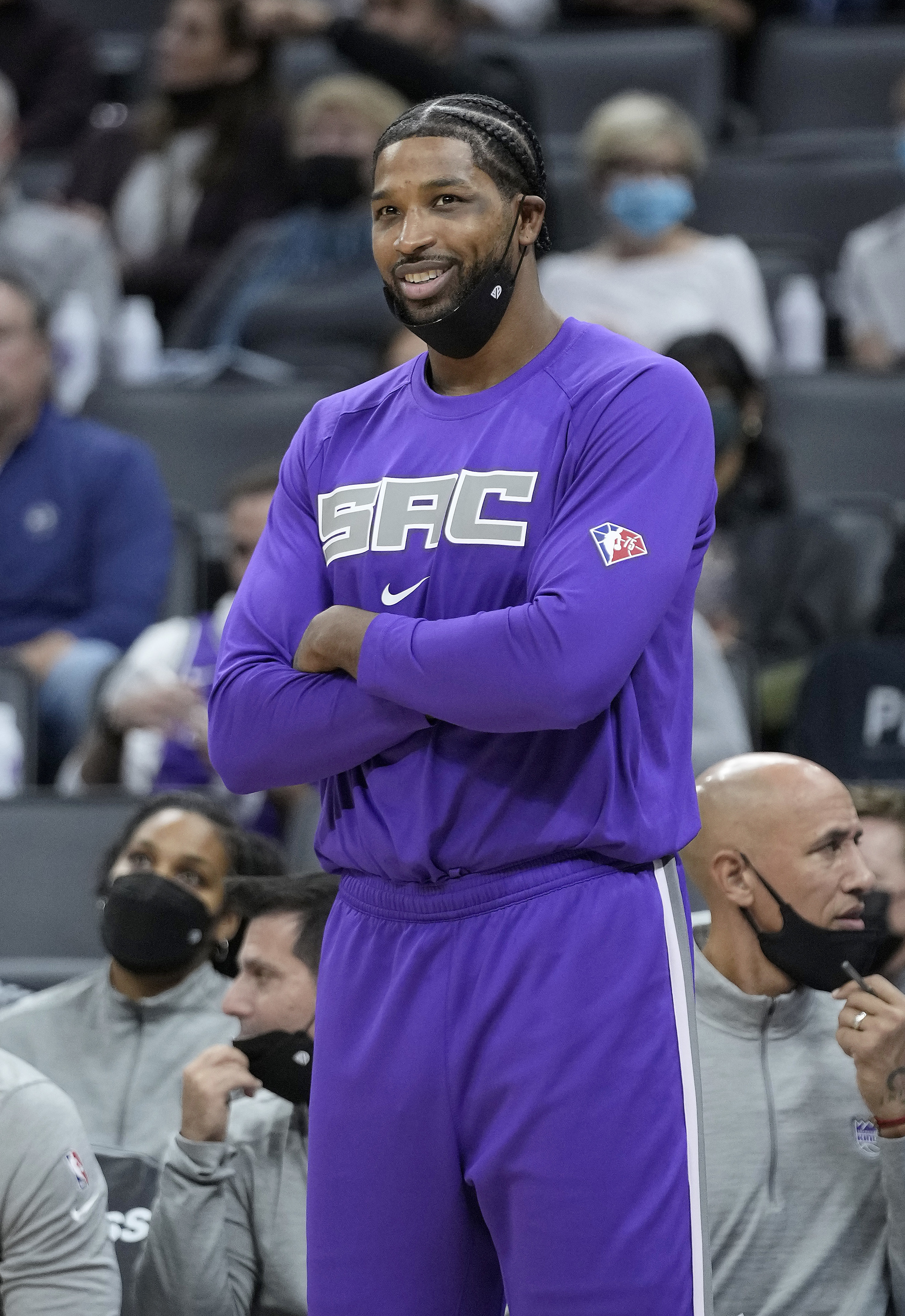 And it's for this reason that fans are often ~slightly~ confused by some of the basketball player's Instagram captions, given that they usually involve some sort of motivational or inspirational quote.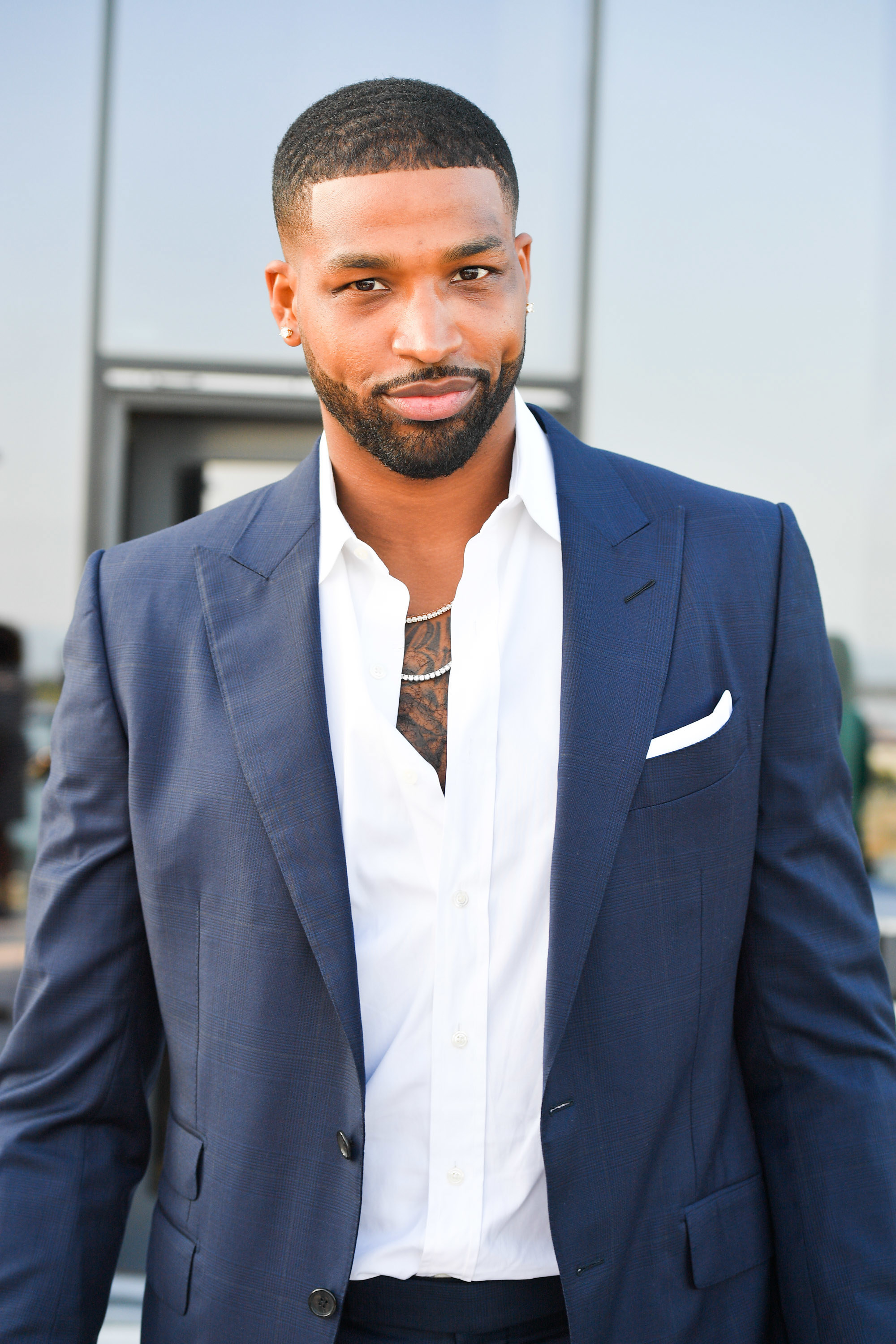 Last month, for example, Tristan captioned one shot: "You can't fall if you don't climb. No happiness in living your life on the ground. Keep climbing, step by step."
Days later, the athlete wrote about "patterns" and "details." Both of these posts prompted severe backlash from users who couldn't help but point out how ironic Tristan's messages were.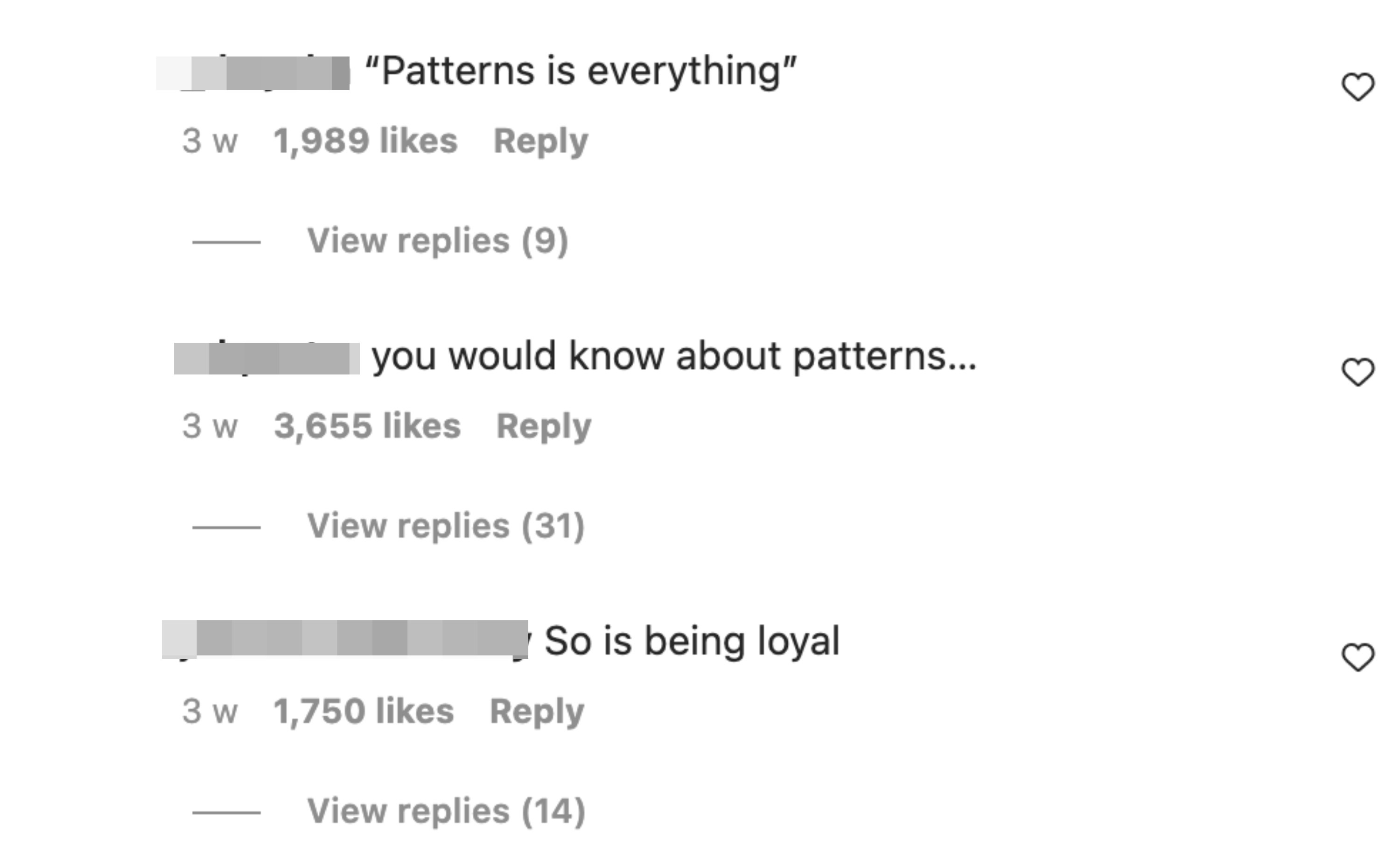 "U are not one to give motivational talks," read one popular comment, which received over 5,000 likes. "I don't think you should be giving motivational advice on anything," echoed another person.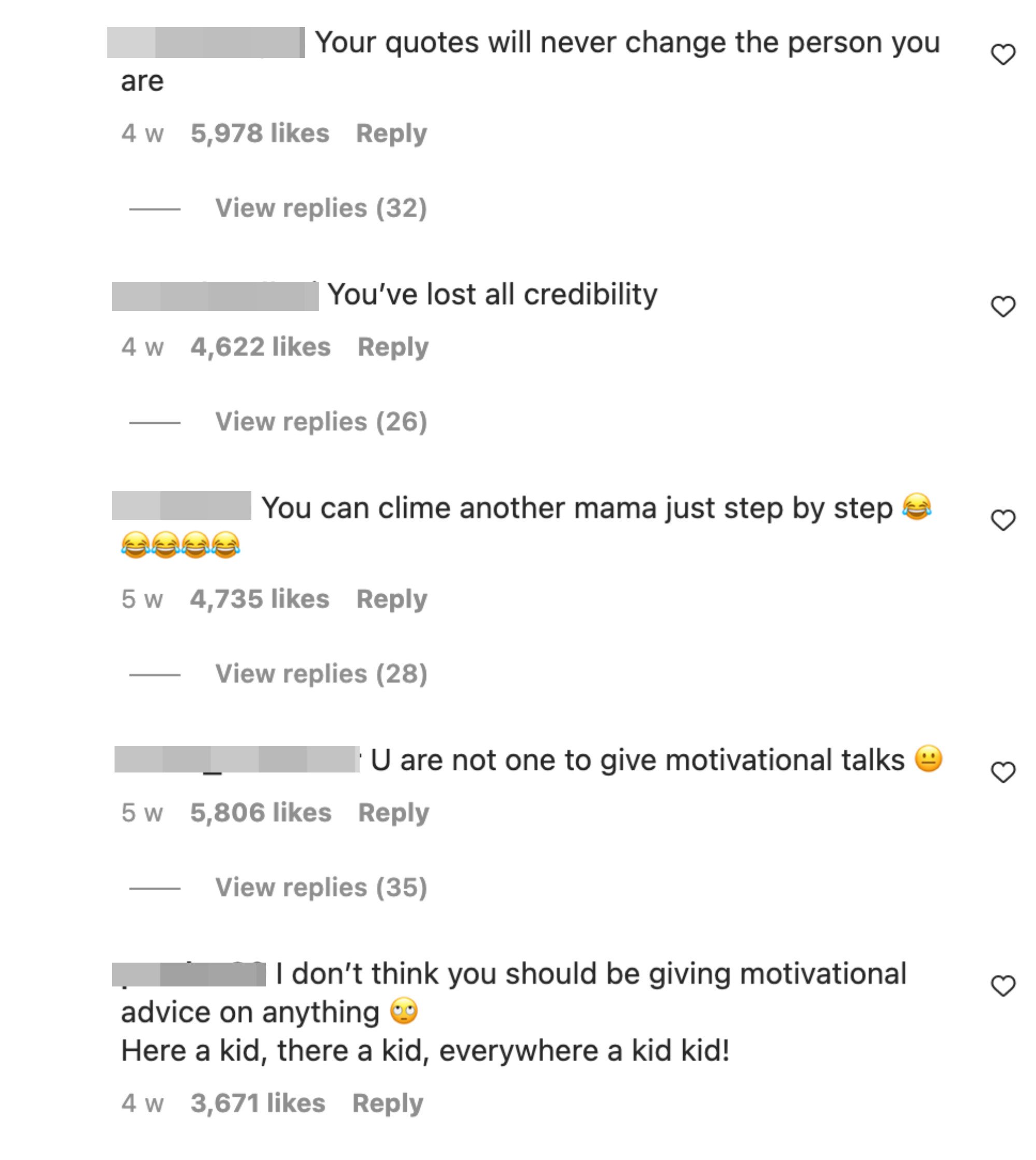 "Your quotes will never change the person you are," one user wrote, while several others urged him to stop offering advice while referring to him by his infamous online nickname, "Tristan Trimester."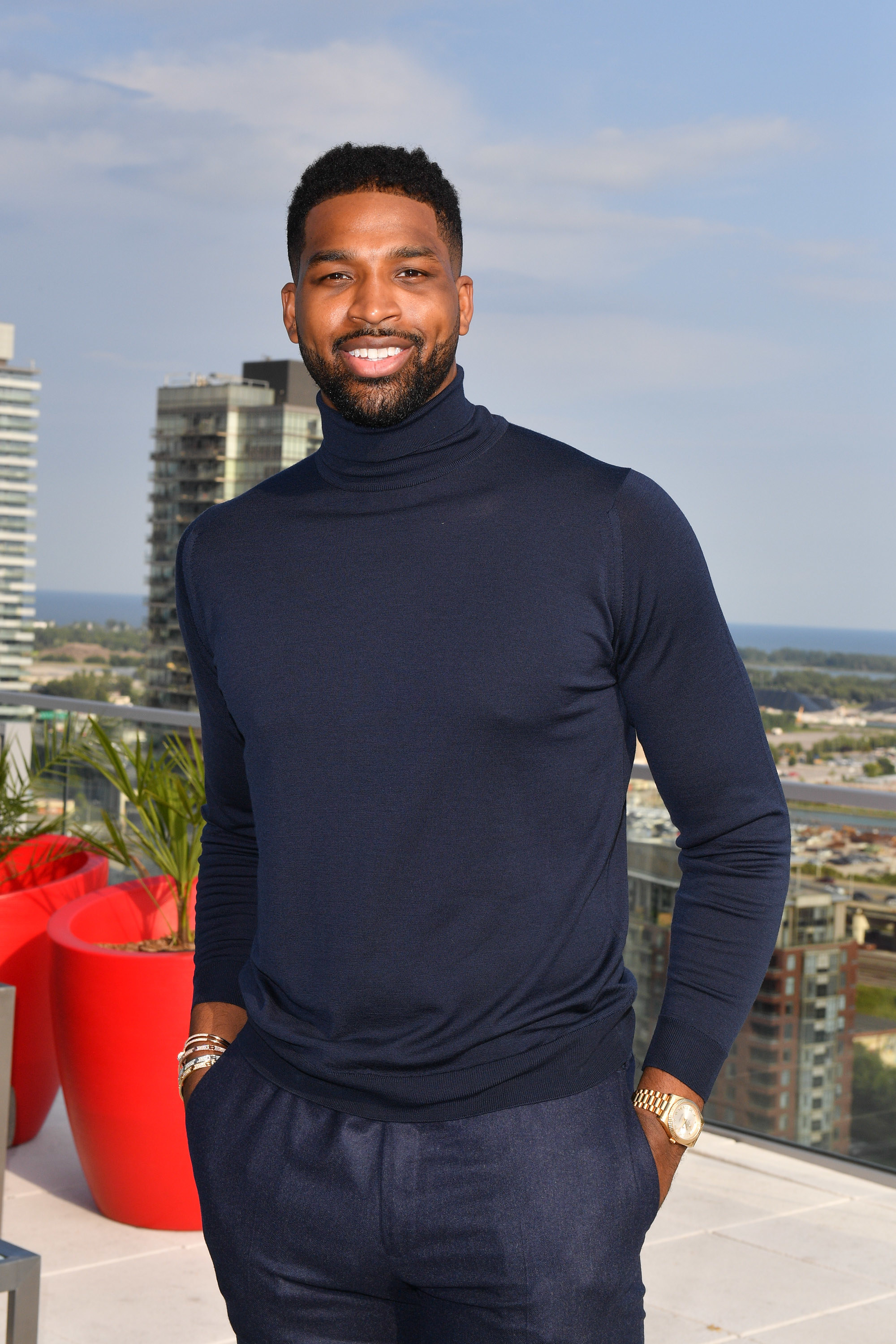 Well, most recently, Tristan shared a photo of himself alongside the caption: "I never switched sides, I switched lanes. I got wiser and realize we aren't all built the same #DontTryMe."
Once again, the post was quickly flooded with comments poking fun at the irony of Tristan talking about "switching lanes," with several users quipping that he'd switched women, "beds," and "baby mommas."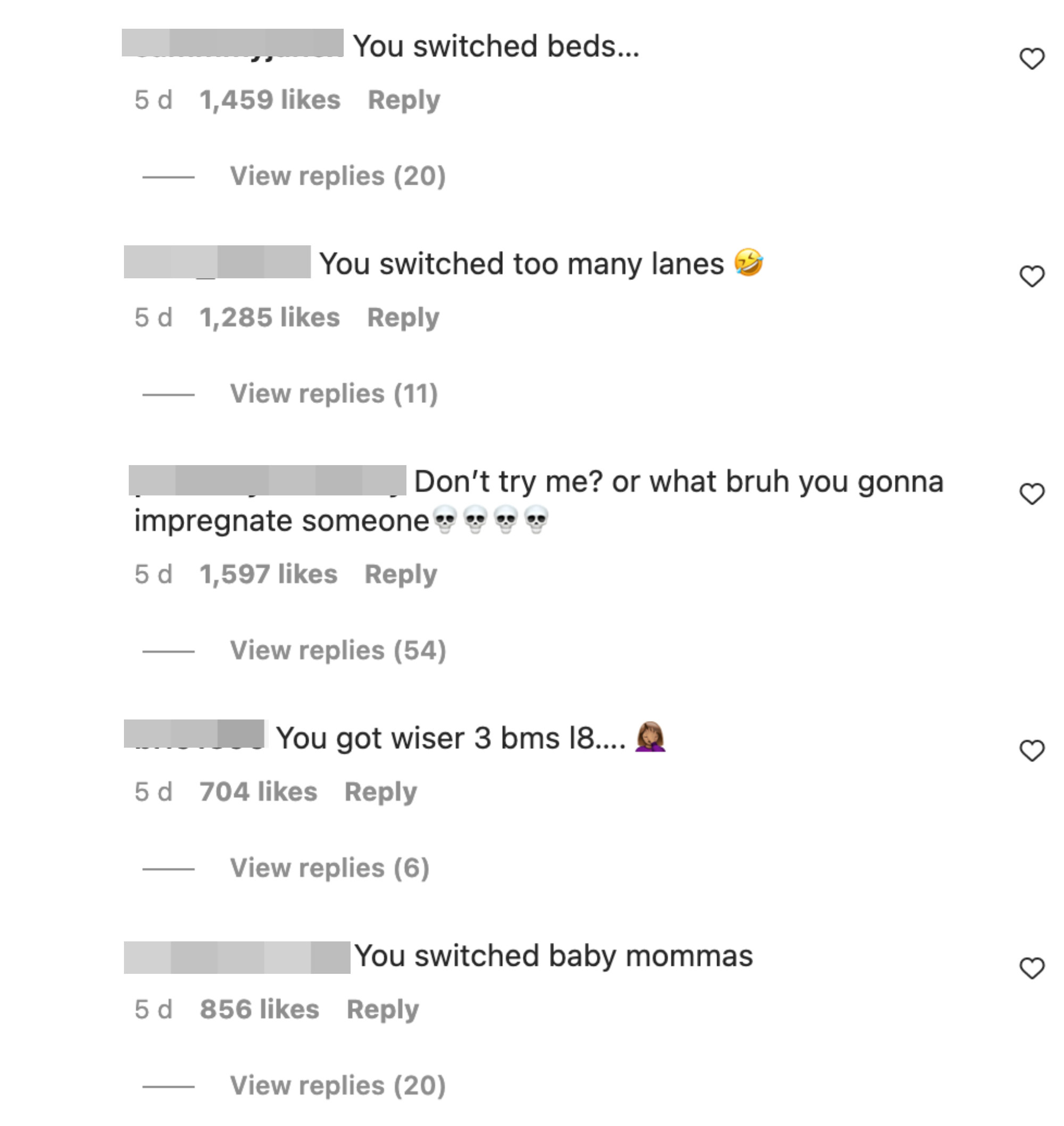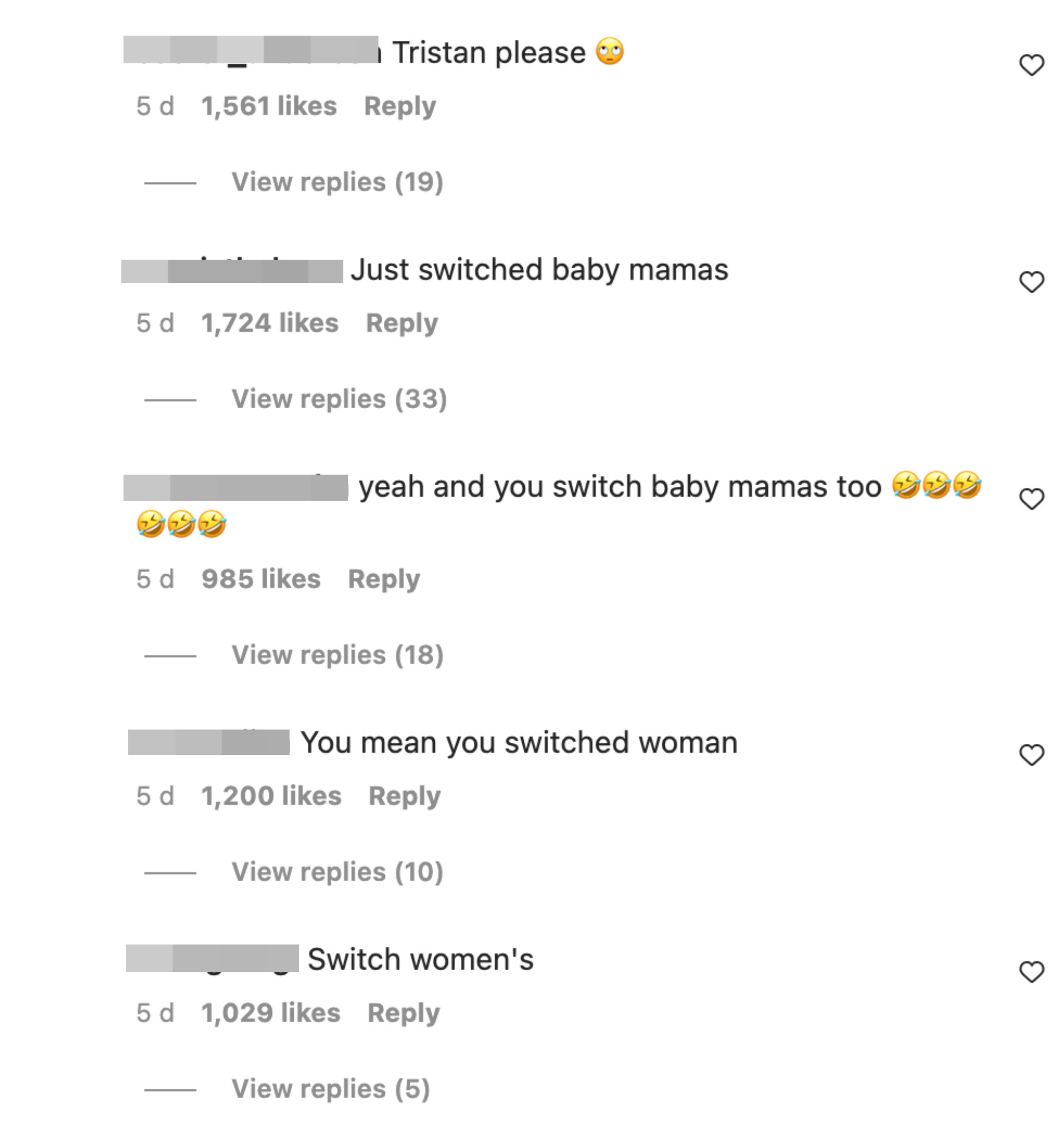 And now, it seems that Maralee has poked a little fun at Tristan's ~inspirational~ advice with an apparent jab of her own about his infamous captions.
Posting a photo of herself posing in the gym, Maralee wrote: "Less time on captions, more time on actions," before adding, "never skip leg day."
And among the floods of comments gushing about how gorgeous Maralee looked, several people couldn't help but make reference to her apparent shady remark.
"………was this shade," one person questioned. "Love the shade," commented another.


Tristan has yet to make any public reference toward Maralee aside from his initial statement vowing to coparent with her. However, we'll be sure to update you if/when he does!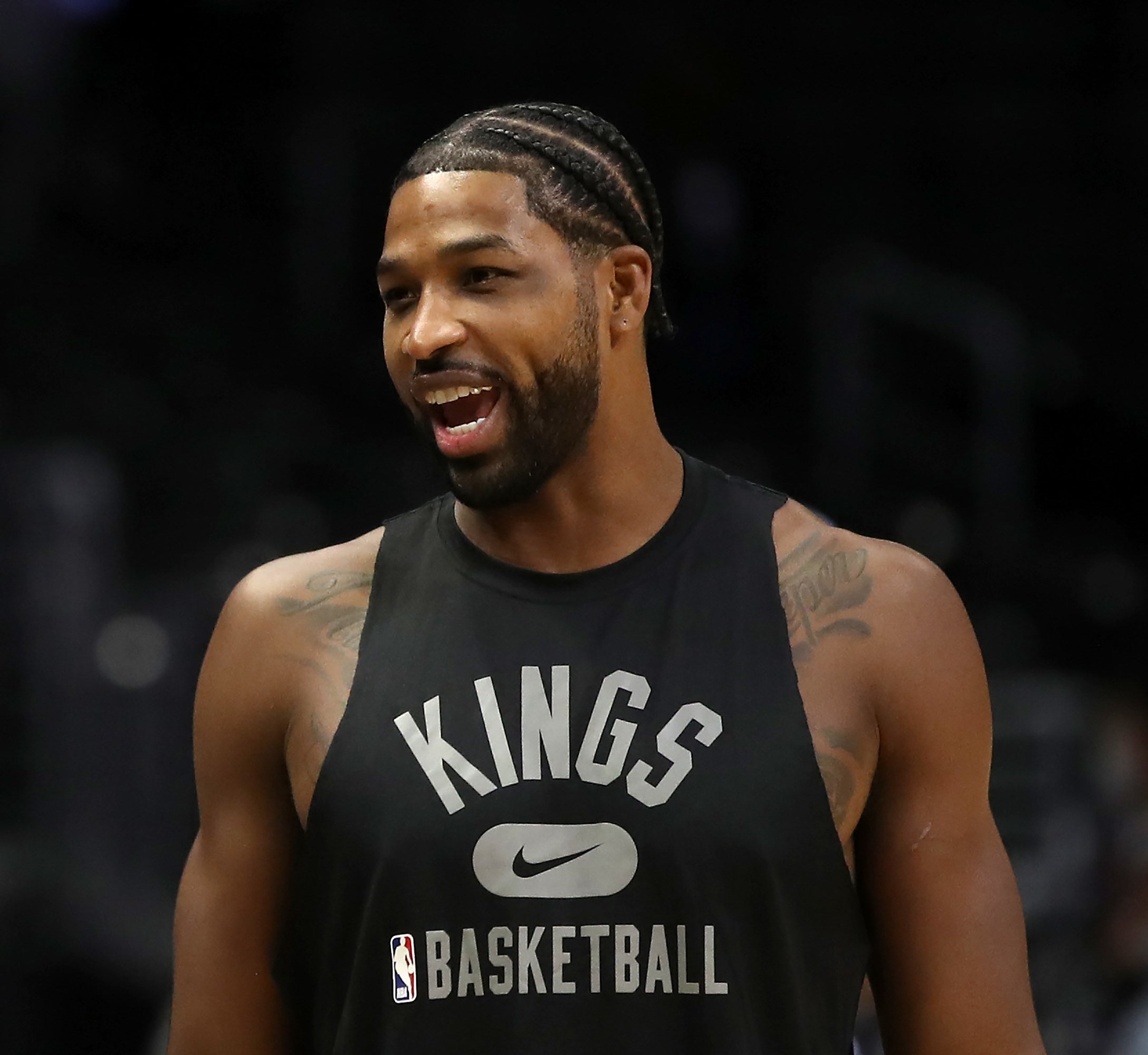 UPDATE
A representative for Tristan told BuzzFeed News that he's paid child support since Theo was born, and continues to pay these fees and support his son.