As fans will know, Season 3 of the hit Hulu show — which wrapped back in July — largely focused on the relentless feud between Kourtney and Kim.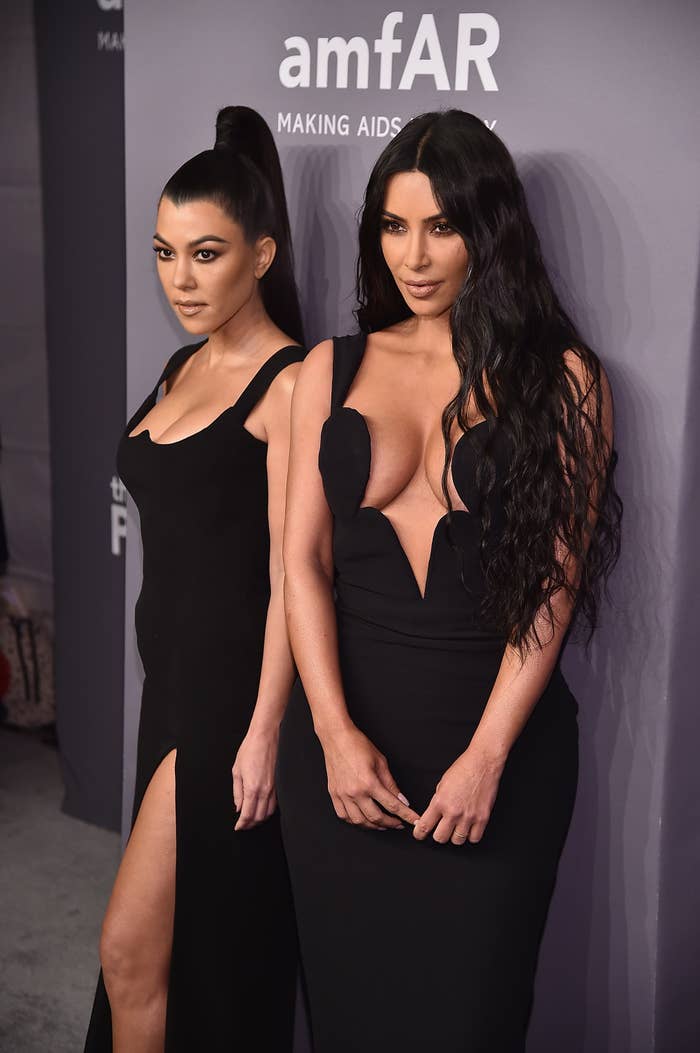 To summarize, the sisters clashed after Kim decided to feature several '90s-inspired outfits in her "Ciao Kim" Dolce & Gabbana collection, which launched four months after the brand hosted Kourtney's wedding in Italy, and opened their '90s archive for her and her guests.
Kourtney wasn't happy that Kim featured styles incredibly similar to the vibe of her wedding in the collection, and accused the Skims mogul of using it as "a business opportunity." This led to heaps of back and forth between the sisters; Kim teamed up with Khloé and branded Kourtney a "hater," while Kourt said she "didn't feel truly supported" by Kim at the wedding.
Although the pair eventually wound up sitting down and talking things out, with Kim apologizing after they acknowledged how distant they've gotten in recent years, it seemed as though tensions were still high behind-the-scenes after the episodes aired.
Shortly after Season 3 began streaming, Khloé revealed that Kourtney removed herself from four different family group chats after she and her siblings clashed over the footage of her and Kim's feud. Weeks later, fans theorized that Kourt had shadily mocked Kim by posting a photo of her driver's license immediately after an episode aired that showed Kim feeling so insecure before getting her ID photo taken that she brought a full glam squad to the DMV.
Elsewhere, Season 3 also saw Khloé getting candid about the reality of her coparenting relationship with ex-boyfriend Tristan Thompson, who infamously cheated on her multiple times over the years that they dated on-and-off.
Khloé made sure to clarify during the season that she has super strict "boundaries" in place to ensure that she and Tristan don't rekindle their romance again. Meanwhile, her mom, Kris Jenner, noted that she found it super "cute" to see Tristan round at Khloé's house taking care of their eldest daughter, True, one morning.
By the end of the season, Khloé had decided to let Tristan and his younger brother Amari move in with her after their mom suddenly died of a heart attack.
Season 3 wrapped filming in January, and in the months that followed, the Kar/Jenners remained uncharacteristically low-key, with Kim even memorably reposting a quote about being in her "quiet girl era."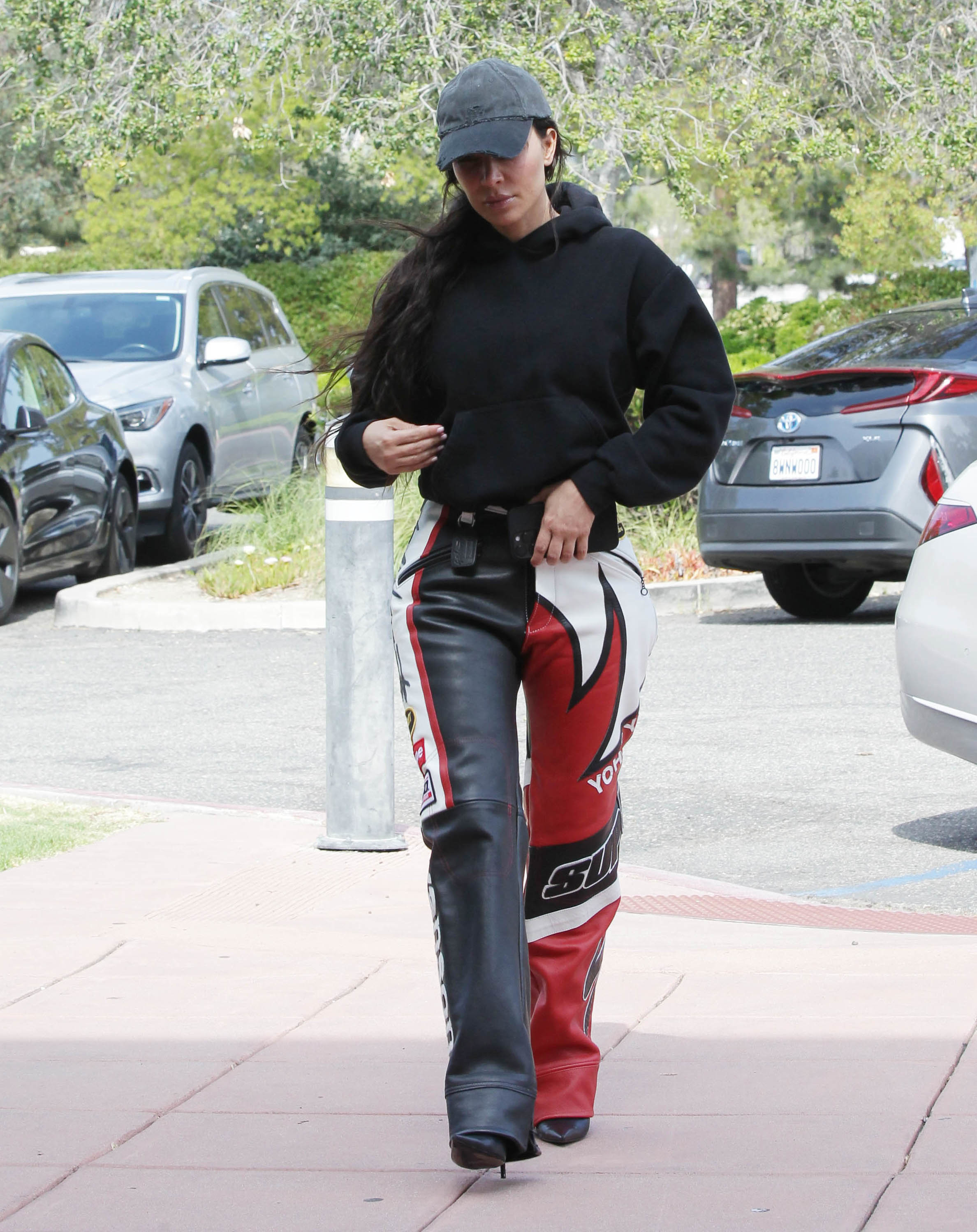 With this in mind, fans were left all the more curious about what was going on in the Kar/Jenners' lives during the time that Season 4 was being filmed.
Well, we now have a little insight into what's to come thanks to a new trailer that was released on Tuesday.
The trailer opens up with Kim and Kourtney awkwardly sitting side by side as they prepare to address their feud in a rare dual confessional.
A producer off-camera asks the sisters, "Do you think people are gonna be surprised to see the two of you together?" In response, the pair remain awkwardly quiet, with Kim finally breaking the silence as she jokes that it's all "crickets."
Kourt goes on to say, "Last season was really hard," before later admitting that she found it "really hard to watch" the way people criticized her online following the feud.
"It's really hard to watch people talking about you. I don't feel understood," she said.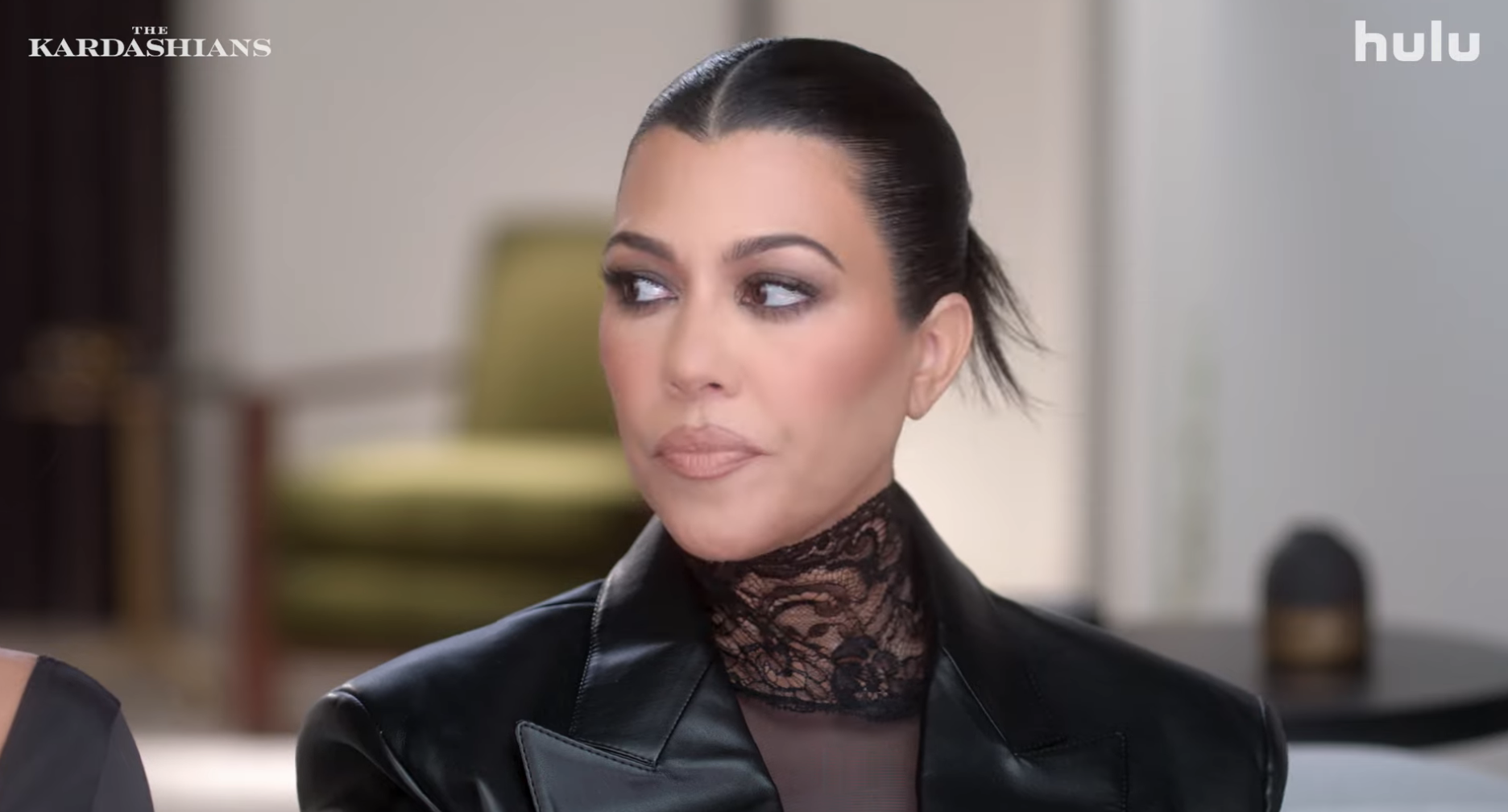 Kris later tears up in a separate confessional as she says, "I'm not even talking about it anymore." She then continues, "Family's the most important thing in my life... And it's my responsibility to make sure that I keep my family together."
But things soon get a whole lot messier as Kim and Kourt discuss their tension in a super awkward phone call.
Kim appears frustrated as she asks Kourt, "Are you happy?" She then seemingly quotes the things that Kourt has said, adding, "You're a different person, you hate us, we all talk about you."
And as Kim notes that both she and Kourt are repeatedly "getting riled up" by each other, Kourt sounds as though she's burst into tears on the other end of the phone call.
"You're just a witch. And I hate you," she tells Kim, who appears pretty startled.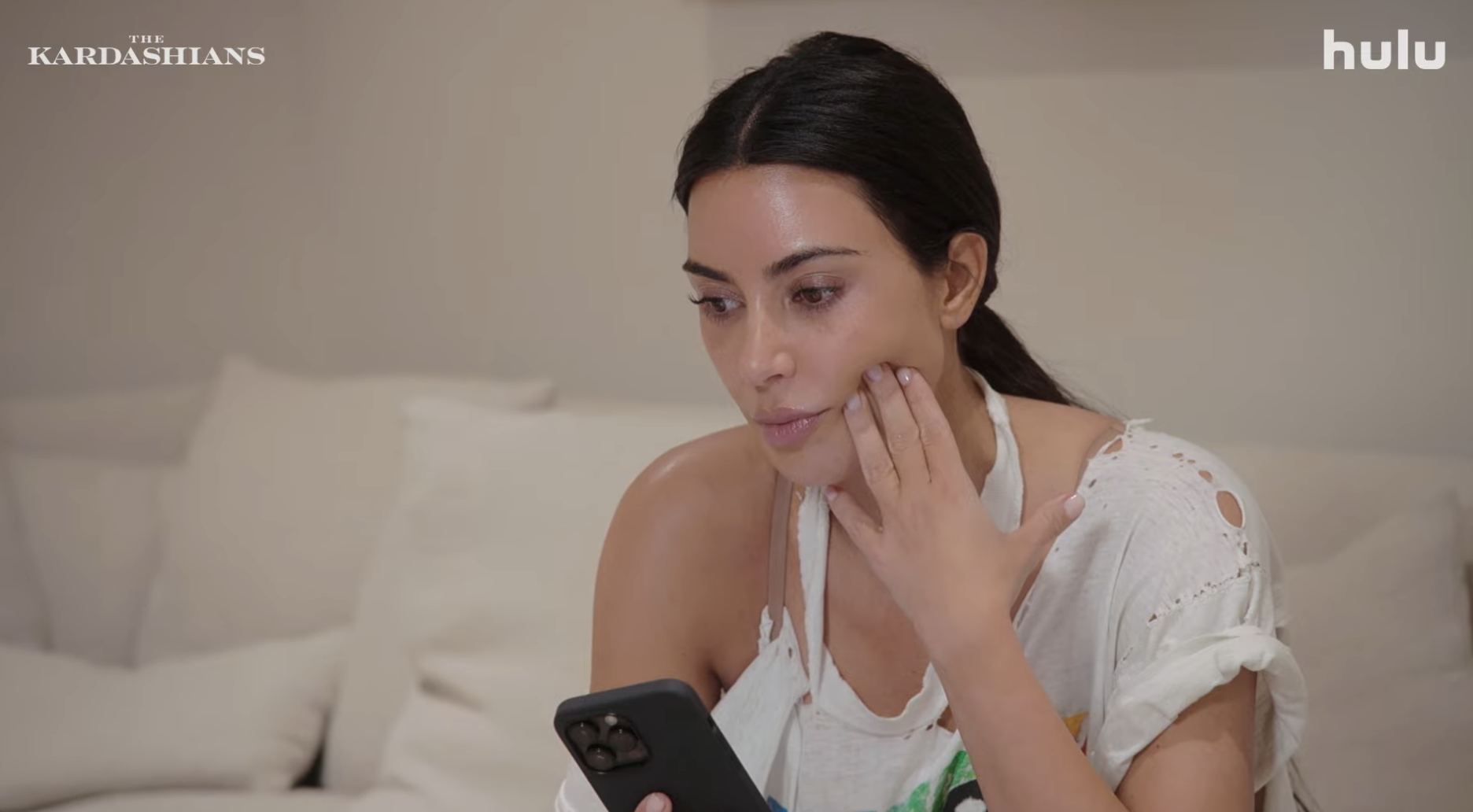 Elsewhere, Tristan appears pretty frequently throughout the trailer, with Khloé noting that they're in "really sensitive times." However, it seems as though her sisters aren't happy with their relationship, with Kourt outright telling him, "I don't think you deserve Khloé."
Kris, on the other hand, continues to praise Tristan, calling him a "hands-on dad" and engaging with him positively — something that leaves Khloé and Kendall visibly annoyed.
"Mom is too nice sometimes," Kendall says, to which Khloé agrees, "She is."
Kendall adds, "We're your daughters. You should be fierce for us." Khloé then confronts Kris and calls her out for "lying," while Kris says that she's just "spiraling."
What's more, Scott Disick makes a brief appearance in the trailer as he asks Kim about her dating life.
Last season, Kim was fresh out of her relationship with Pete Davidson, and she got pretty candid about wanting to date casually instead of hopping into another "serious" romance.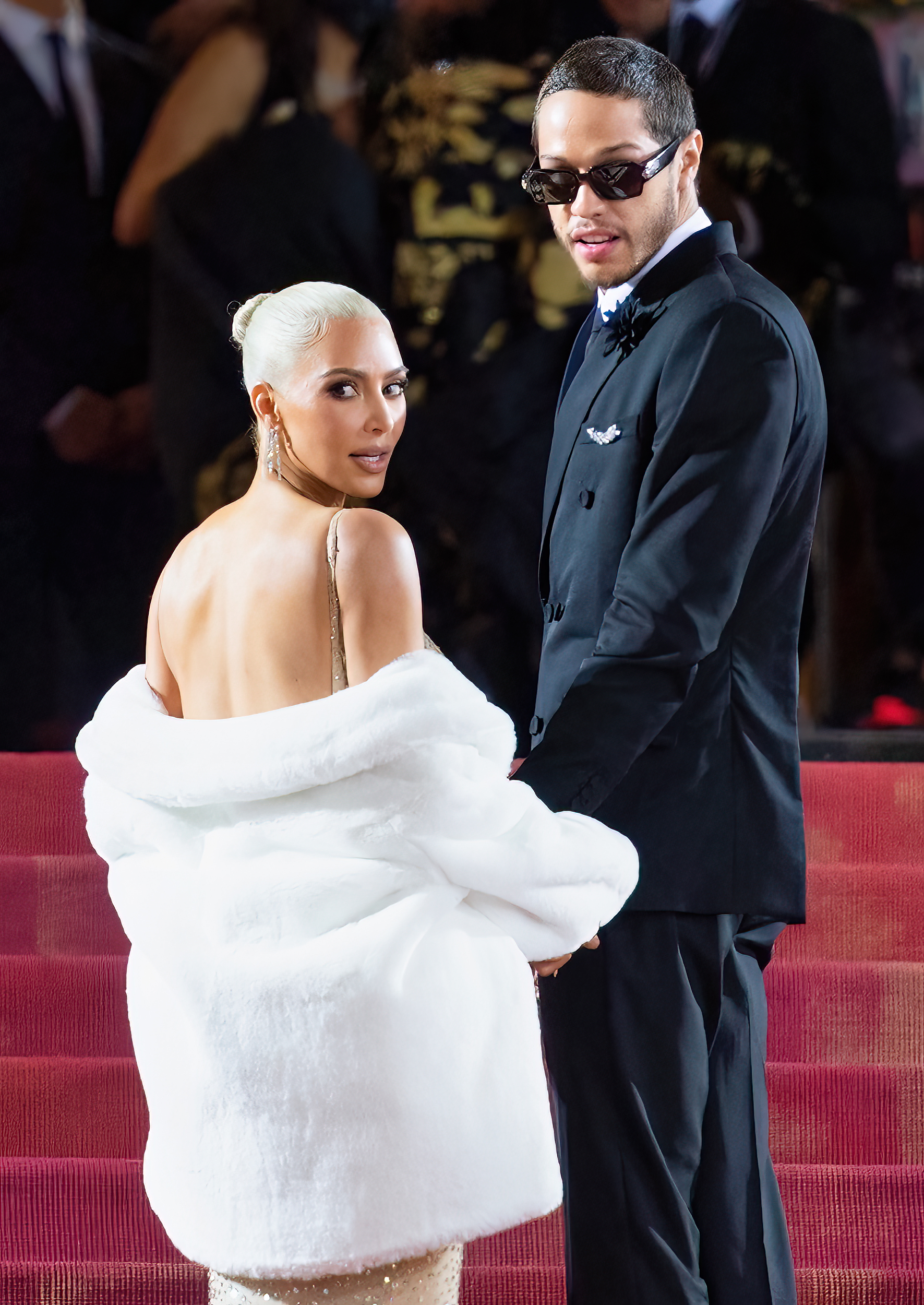 And it looks like Kim is continuing to discuss her dating life this upcoming season, telling Scott in the trailer, "I just need new vibes," with a smirk on her face.
We also see Kourt announcing her pregnancy, along with a brief snippet of the cute appearance she made at a Blink-182 concert in June with a sign that read, "TRAVIS I'M PREGNANT" — a reference to the iconic "All The Small Things" music video.
And finally, the trailer features footage of the Kar/Jenners on family vacation in Mexico — something that has left fans at home especially excited.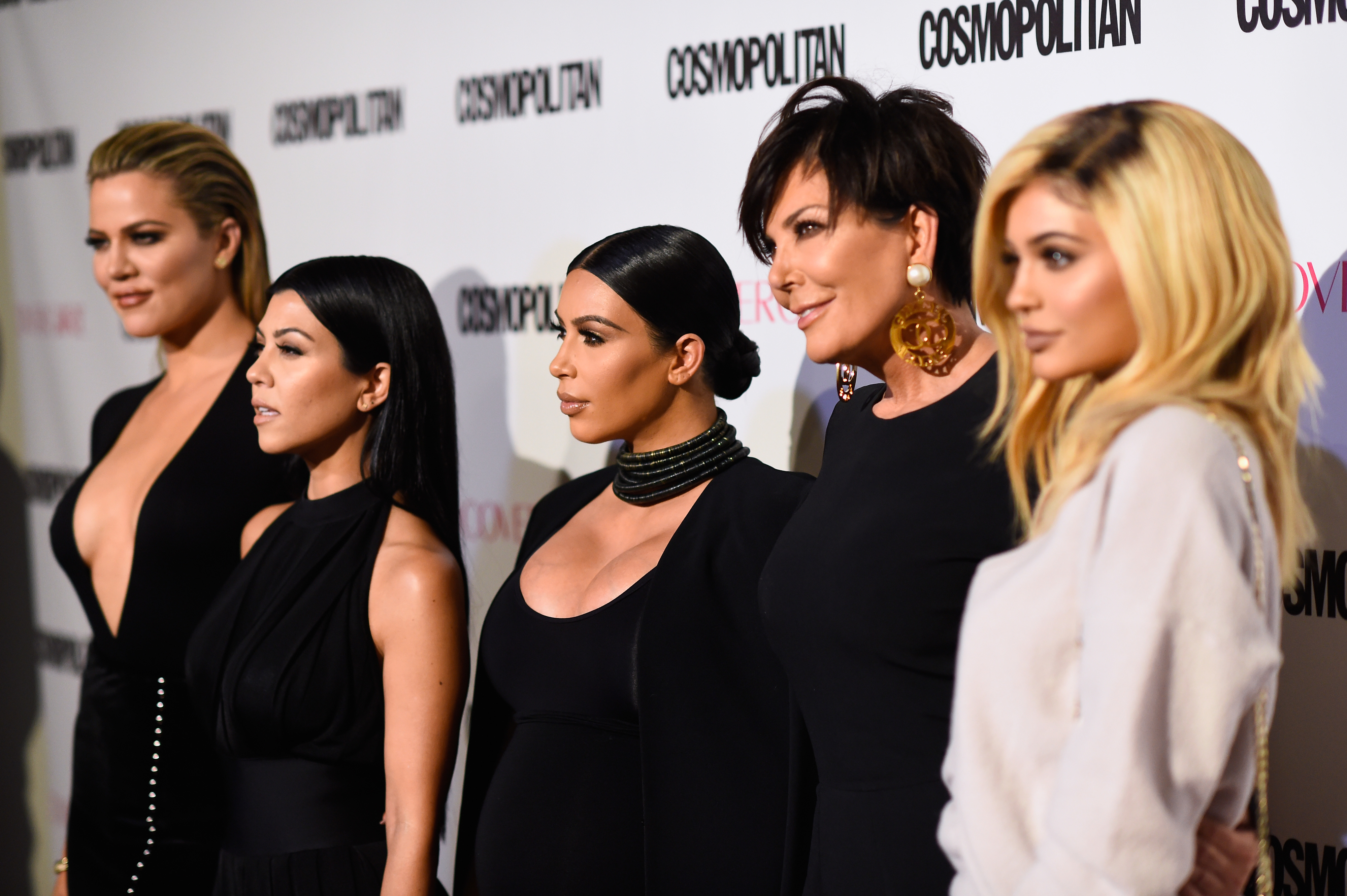 "Season 4 is going to be IT!!!! We got a family vacay, family drama and dual interviews! We're back baby!!!!" one person commented under the trailer.
"Finally a Kardashian family vacation! this is what we've been needing!" said another.