If you're currently watching The Kardashians on Hulu, you'll know that this season is largely centered around Kim and Kourtney's feud.
For context, the tension between the sisters dates back to 2017, after Kourtney's decision to spend less time filming for their former E! reality show, Keeping Up With The Kardashians, didn't sit well with Kim.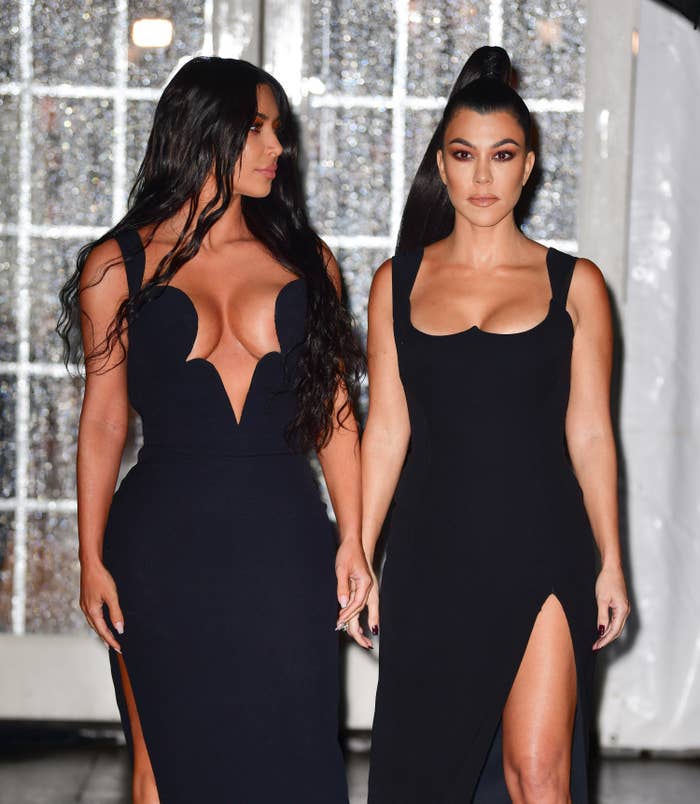 Kourt had been advised by a therapist to reevaluate her priorities in life, which prompted her to make the choice to spend more time with her three kids — Mason, Penelope, and Reign — instead of shooting content for KUWTK. However, this resulted in Kim claiming she was far more committed to working than Kourtney was, thus causing a huge rift — and literal physical fight — between the two.
Fast forward to 2022, and the second season of The Kardashians dropped several not-so-subtle hints that the discord between Kim and Kourtney was rearing up once again.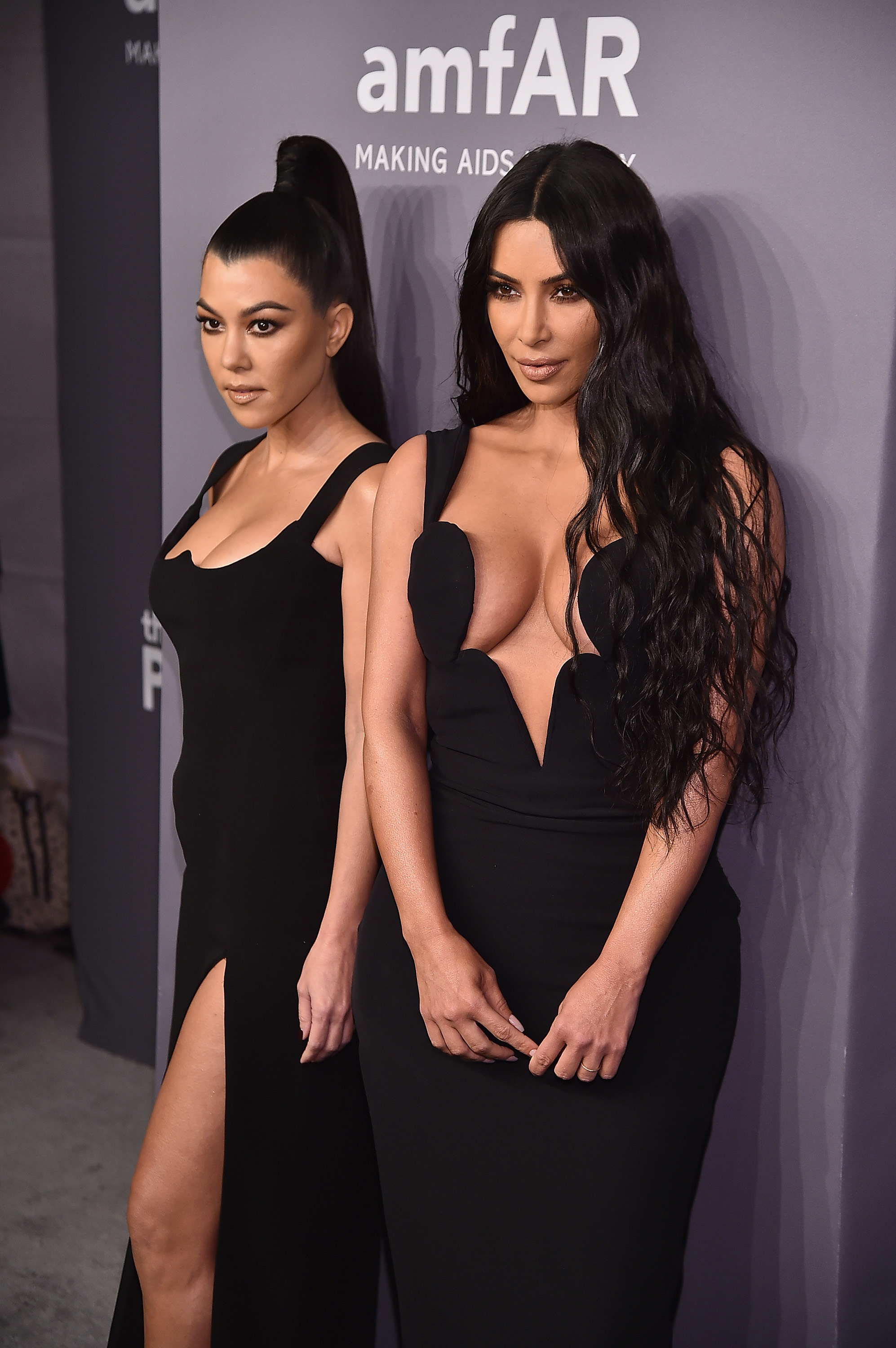 This season, which began filming around last September, Kim and Kourtney clash over Kim's decision to partner with Dolce & Gabbana shortly after the brand hosted Kourtney and Travis Barker's extravagant wedding in May 2022.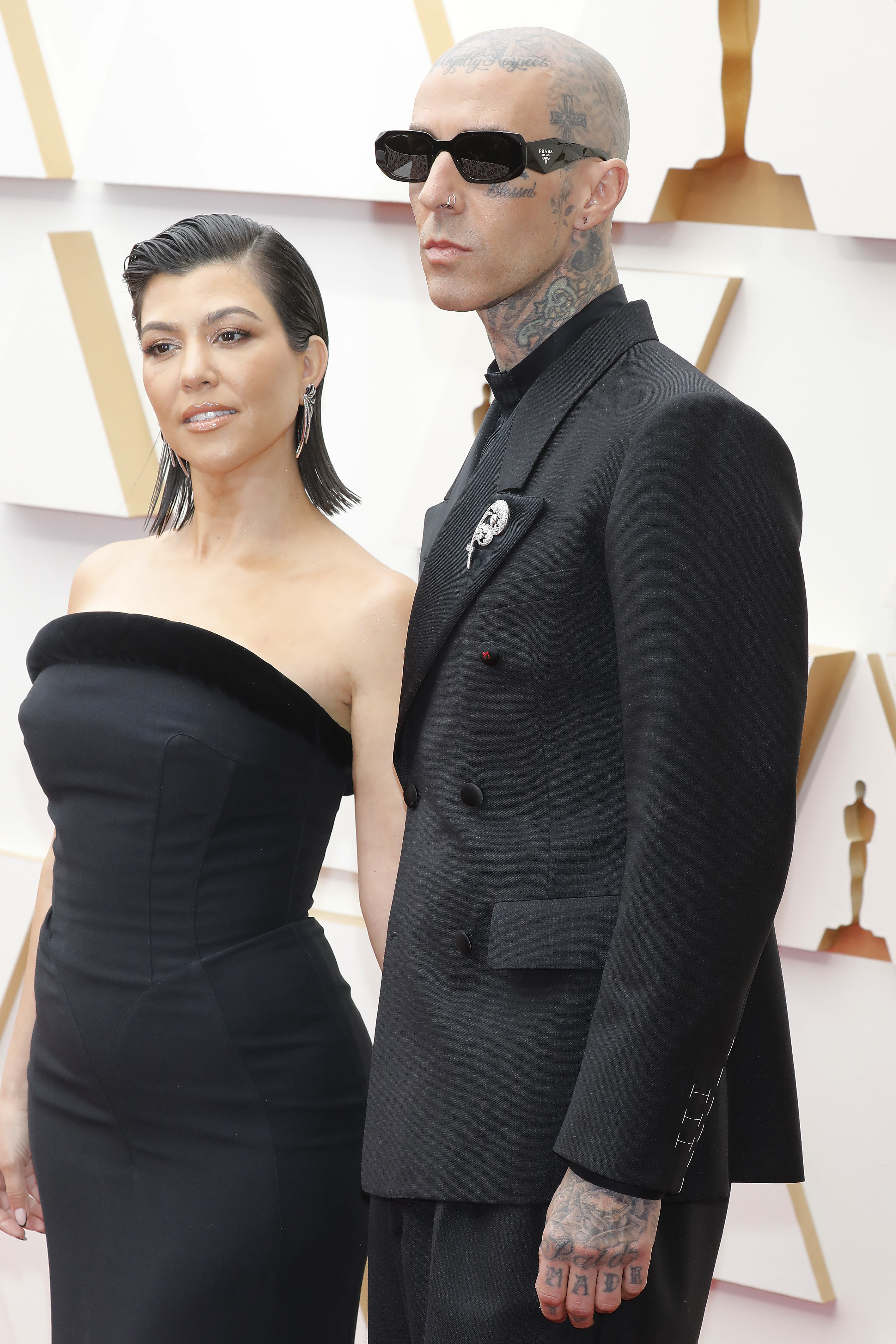 Kourtney accused Kim of using her wedding "as a business opportunity," supposedly given that all of the KarJenners wore D&G at the ceremony just months before the Skims mogul decided to collaborate with the designer. At one point this season, their sister Kendall Jenner tells Kim that Kourtney "felt like her wedding vibes were stripped from her" after finding out about her partnership with the brand.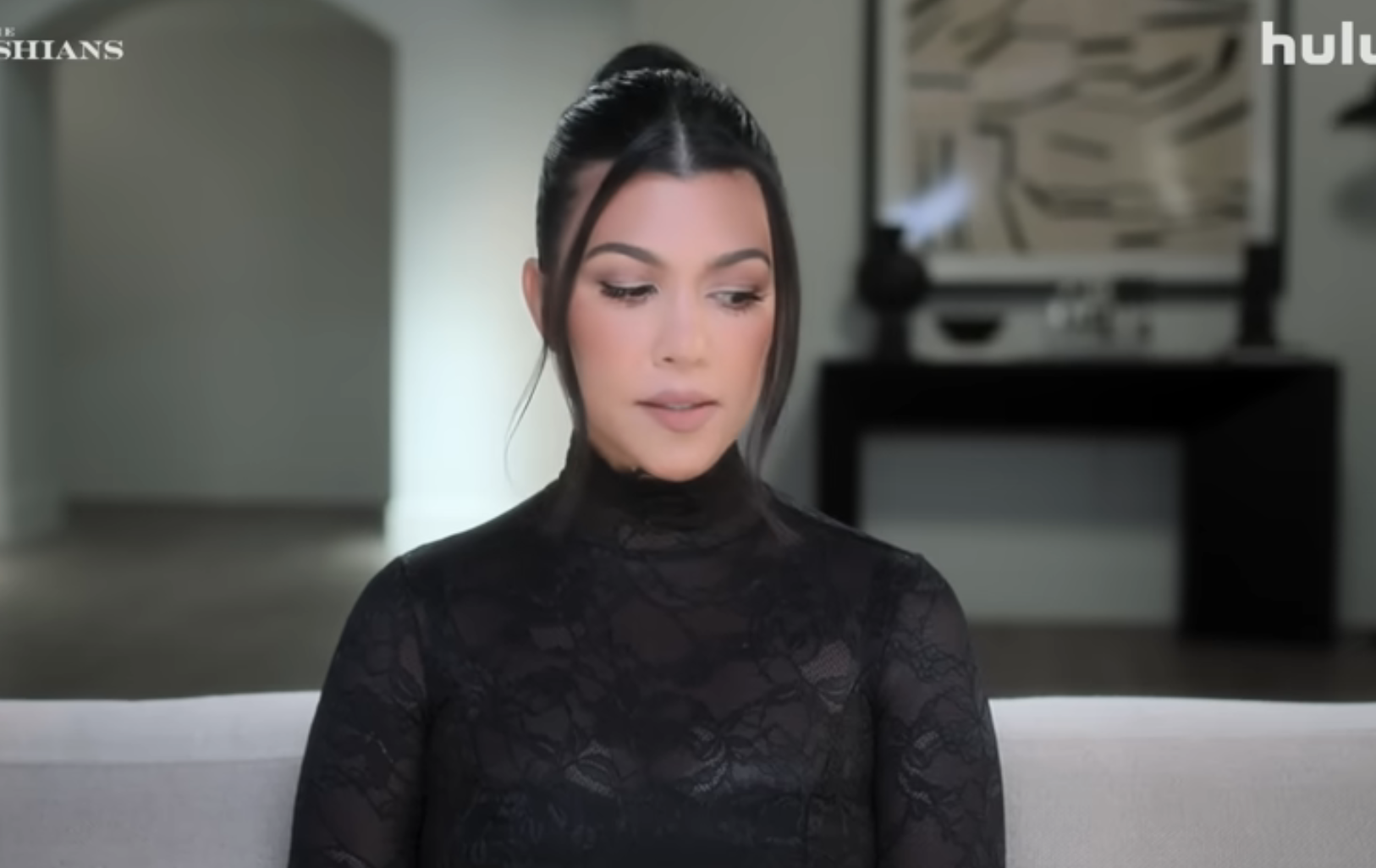 And while we've yet to see Kim and Kourt come to blows over the entire thing, the tension between them has been palpable so far this season. Just last week, for example, Kourt shadily noted that she and Kim being 18 months apart has meant that they're super "competitive," before adding, "I have let that part go, I'm not sure she has."
Well, it's now been revealed that watching Season 3 back has caused heaps of drama within the KarJenner family.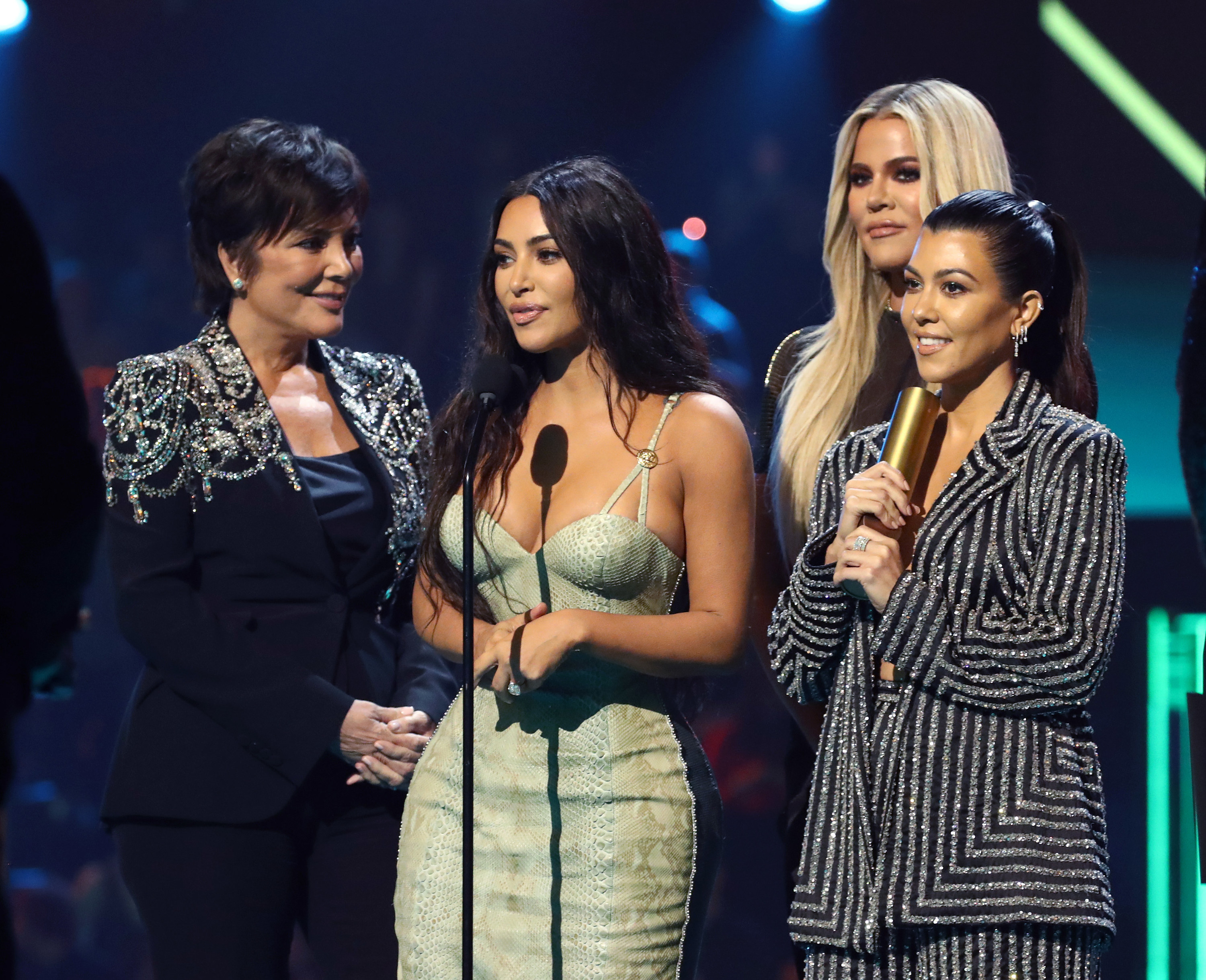 Speaking at a Hulu FYC event on Tuesday this week, Khloé Kardashian gave a little insight into just how awkward it's been for the family to relive the messy feud.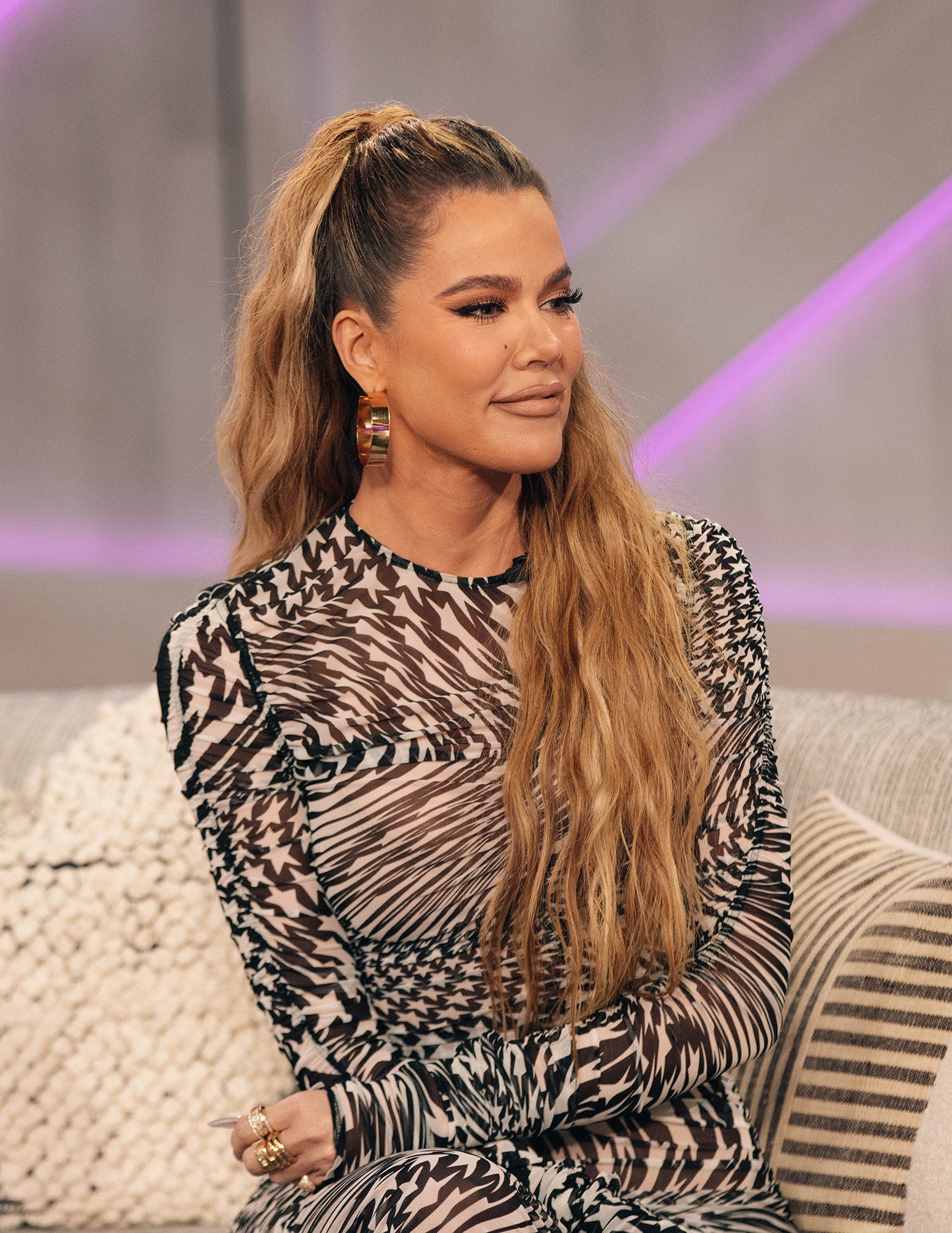 Sharing her reaction to watching back the scenes of the feud, Khloé said to Kourt, "This is when you and Kim... Oh my God, I now have to hear on our family group chat about these two for the next four months."
She then went on to reveal that Kourtney had actually removed herself from four different family group chats as a result of the drama.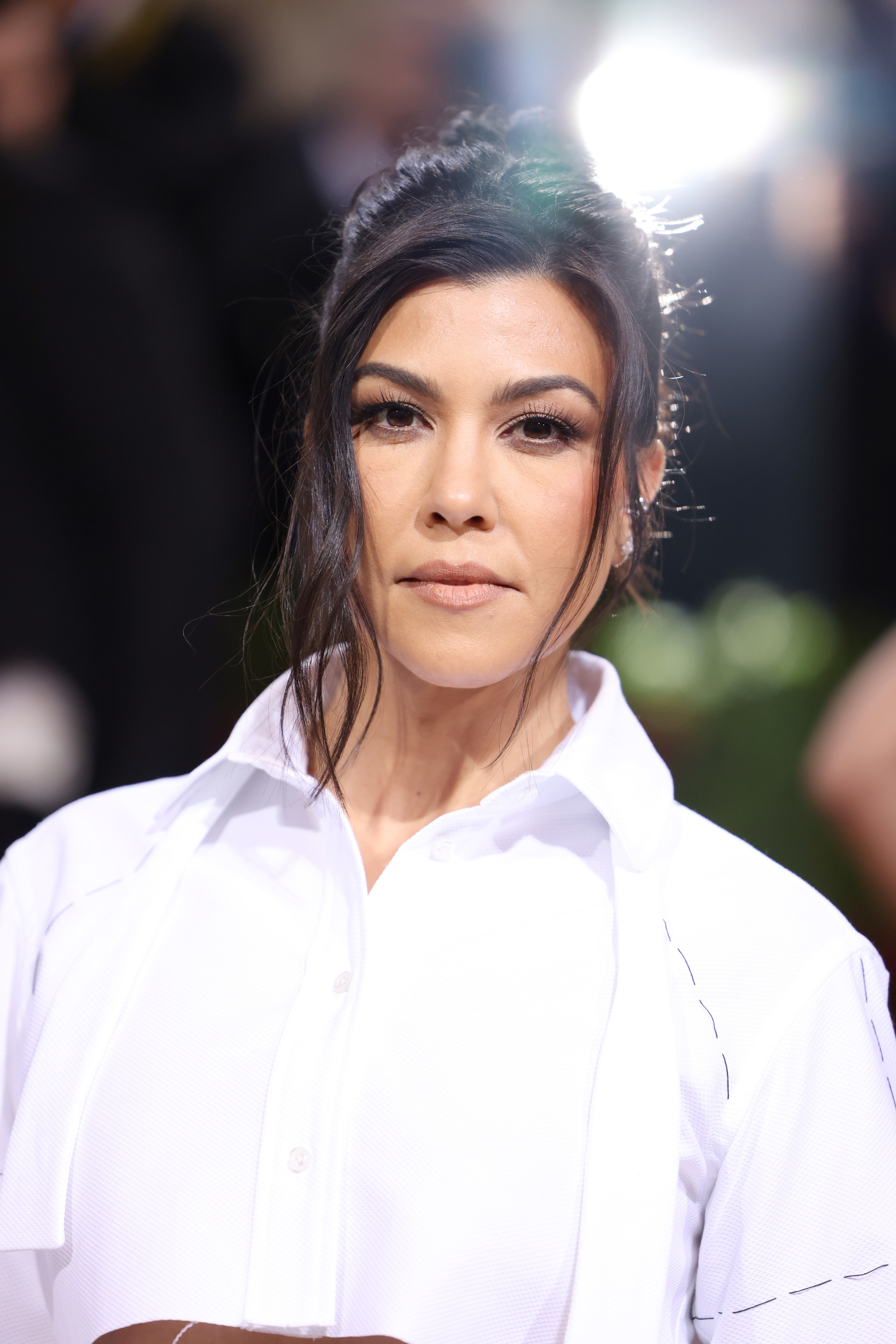 "I removed myself from the chat," Kourtney said, to which Khloé replied, "And I added you back. I said, 'You're actually going to sit here, you're going to listen to all of us.'"
"So I added her back to four chats and she keeps going, 'How am I back in this chat?'" Khloé said.
Elsewhere during the event, Kourtney opened up about what it's like having far more creative control with her footage in The Kardashians as opposed to how things were on KUWTK.
For those who aren't aware, Kourtney previously described shooting Keeping Up as super "toxic" after accusing the editors of turning her into "a character."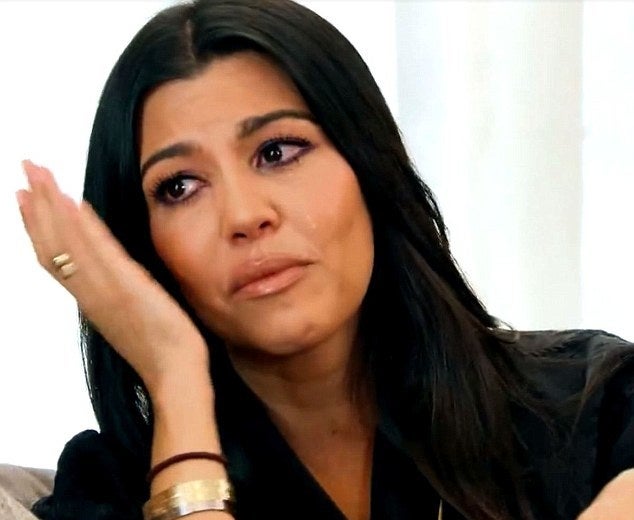 "I felt like I was being almost a character," she told Bustle last year. "'This is Kourtney, and she's in a bad mood, so even though she was laughing really at lunch, we're going to cut out the laughing and let's only use the annoying comment that she said.'"
However, on Hulu's The Kardashians, Kourtney revealed that she has far more control over how she's portrayed — to the point that she even taught herself how to edit footage for her and Travis Barker's wedding special, 'Til Death Do Us Part, which aired in April.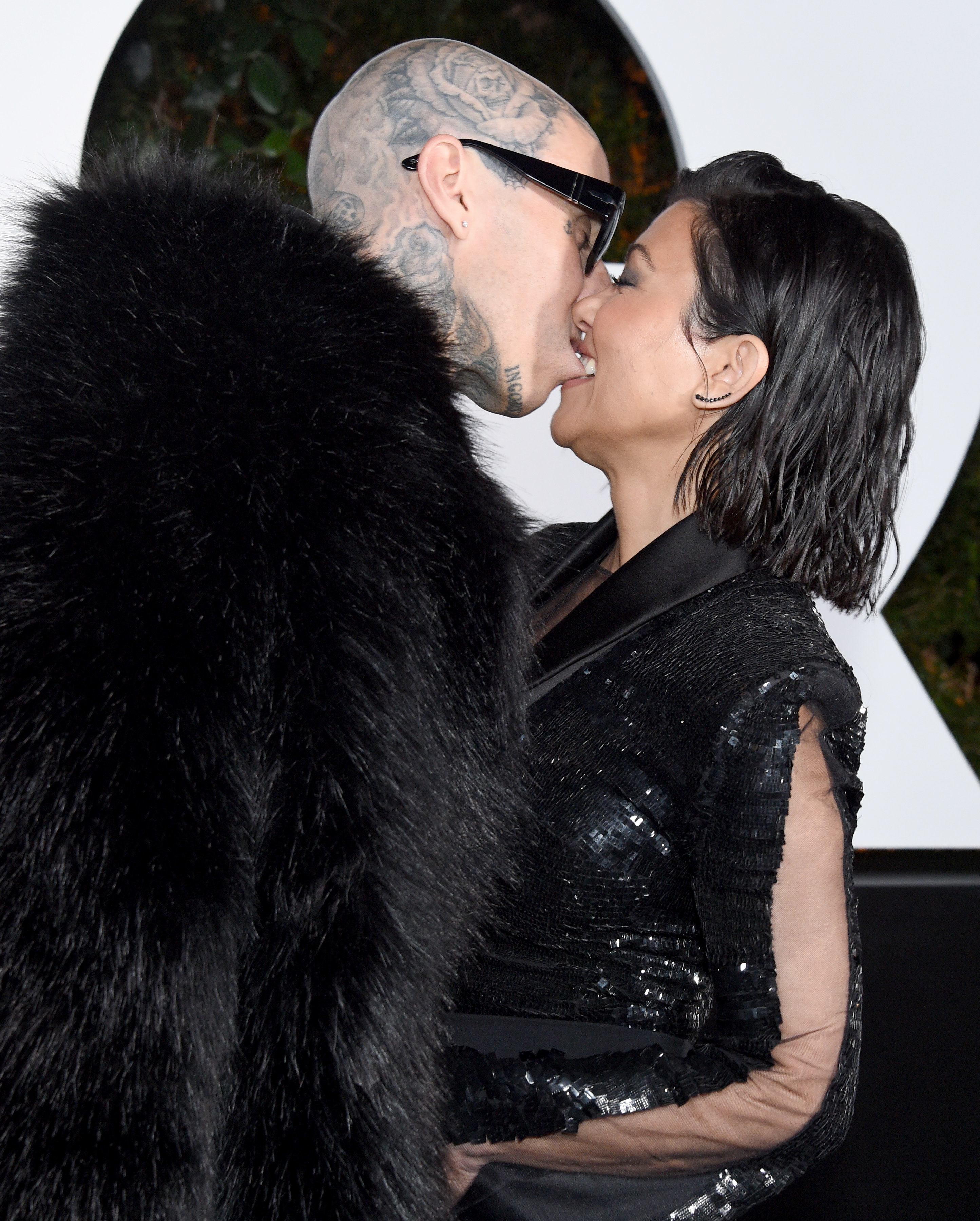 "[The Hulu show] was a chance for a fresh start and I felt like the way that we did things, I just felt like there was room to improve the process and I think we've definitely done that," she shared.
"We've always been involved in the edit," she continued. "Watching every edit and every episode, and I actually really like that. I have a passion for that. I love to hear fan feedback and I think it's interesting to help apply that towards the episodes."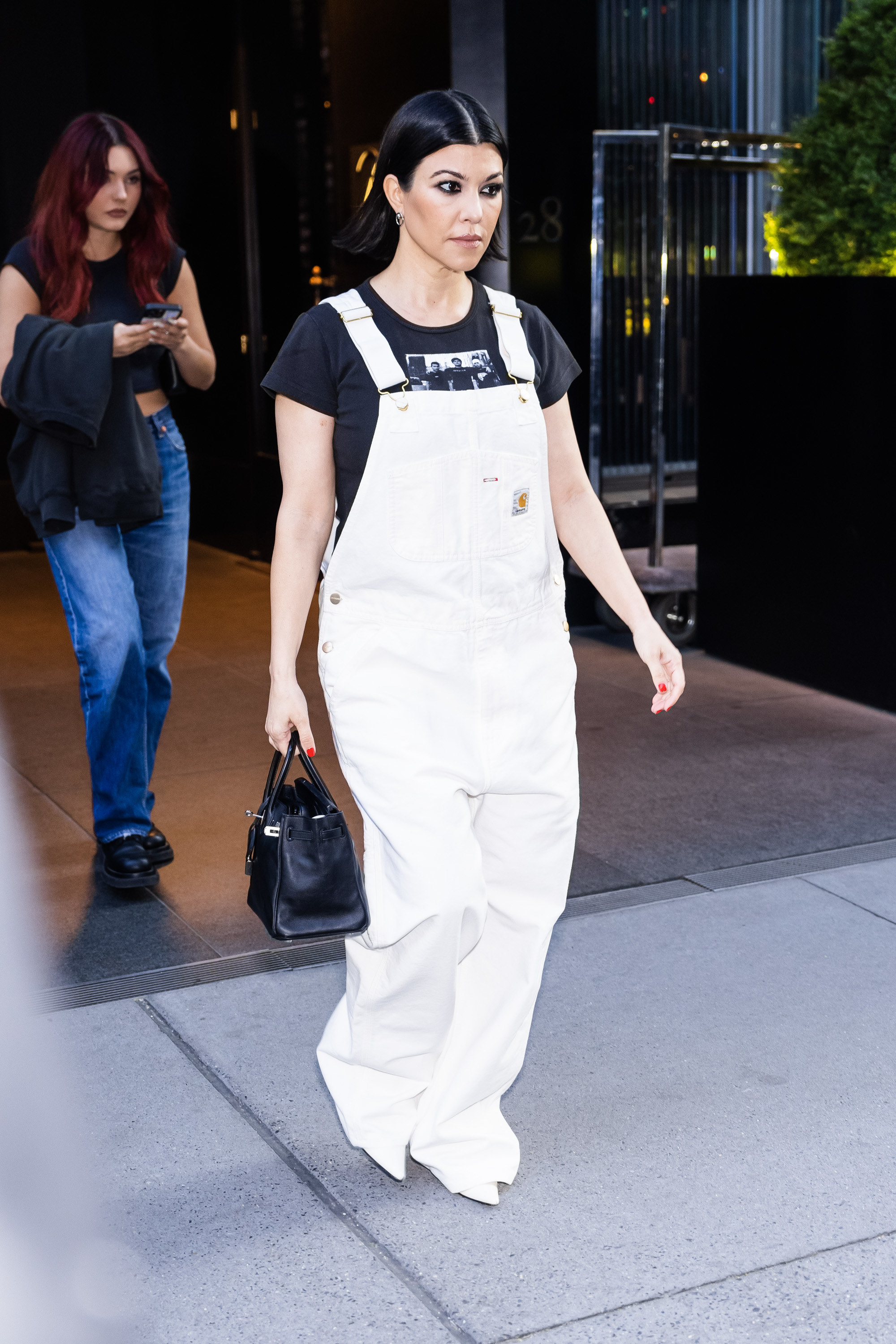 Speaking of the behind-the-scenes of the series, executive producers Danielle King and Ben Winston also gave a little insight into the making of The Kardashians at the Hulu event.
"We feel very fortunate that Disney picked us up for Season 5 and Season 6. We feel great about that," said Ben, while Danielle joked that the series will keep going until "North's marriage," referring to Kim's 9-year-old daughter.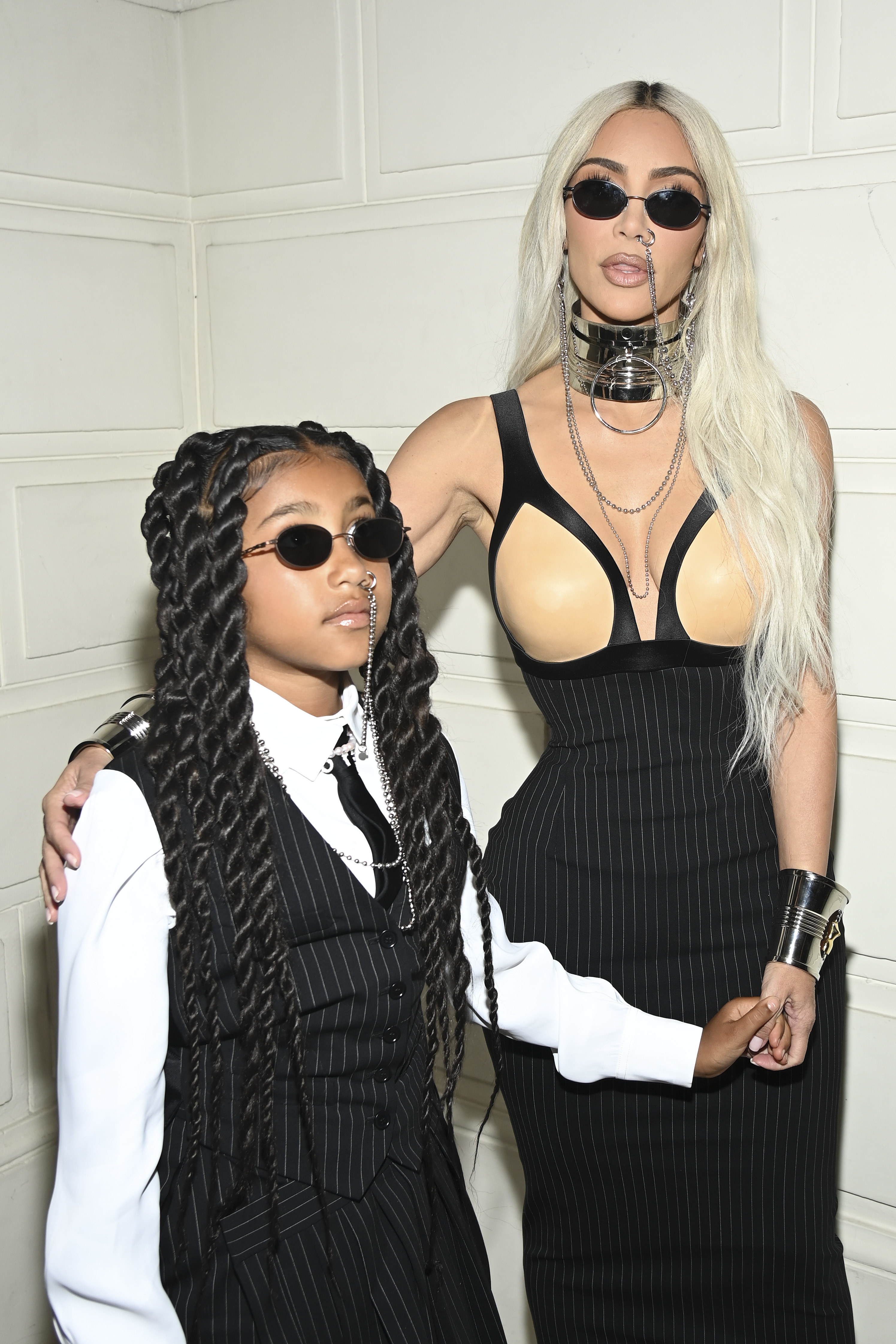 What's more, Ben also revealed that filming of Season 4 is currently underway and going "great," before noting that he's not entirely sure how the show will "evolve" as it continues.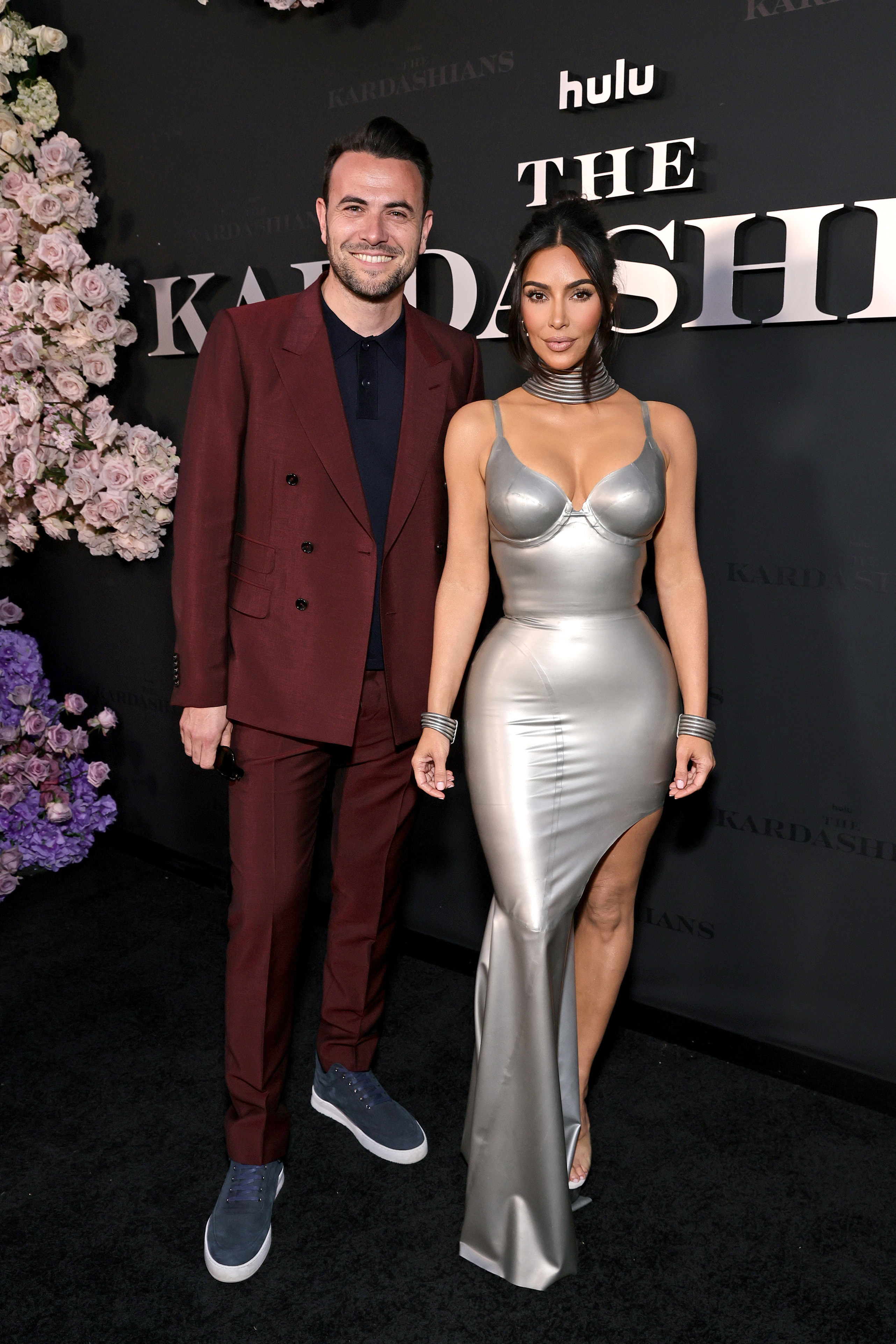 "It's actually a really hard show to say how it's going to evolve. Because where we've got to be really smart is we've got to change as they change," he shared.