If you're a fan of the Kardashian/Jenners, you'll likely remember that this year's Met Gala, which took place in May, saw all five of the sisters in attendance for the very first time.
While Kim, Kylie, Kendall, and Kris had attended before, Khloé and Kourtney made their debut on the iconic beige carpet.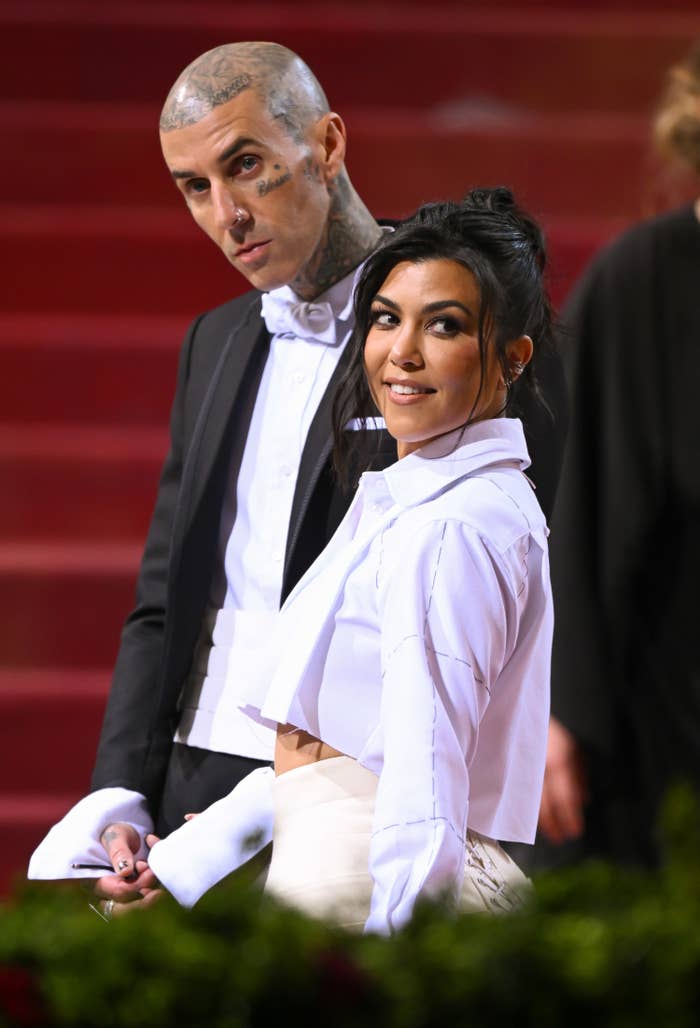 Naturally, the sisters embarked on a ton of preparation ahead of the esteemed event, with Kim's now-infamous exercise routine and diet in particular attracting tons of attention online.
Kim, as you're likely aware, wore Marilyn Monroe's renowned "Happy Birthday Mr. President" dress to the ball, which the Hollywood icon wore when she performed for then-president John F. Kennedy.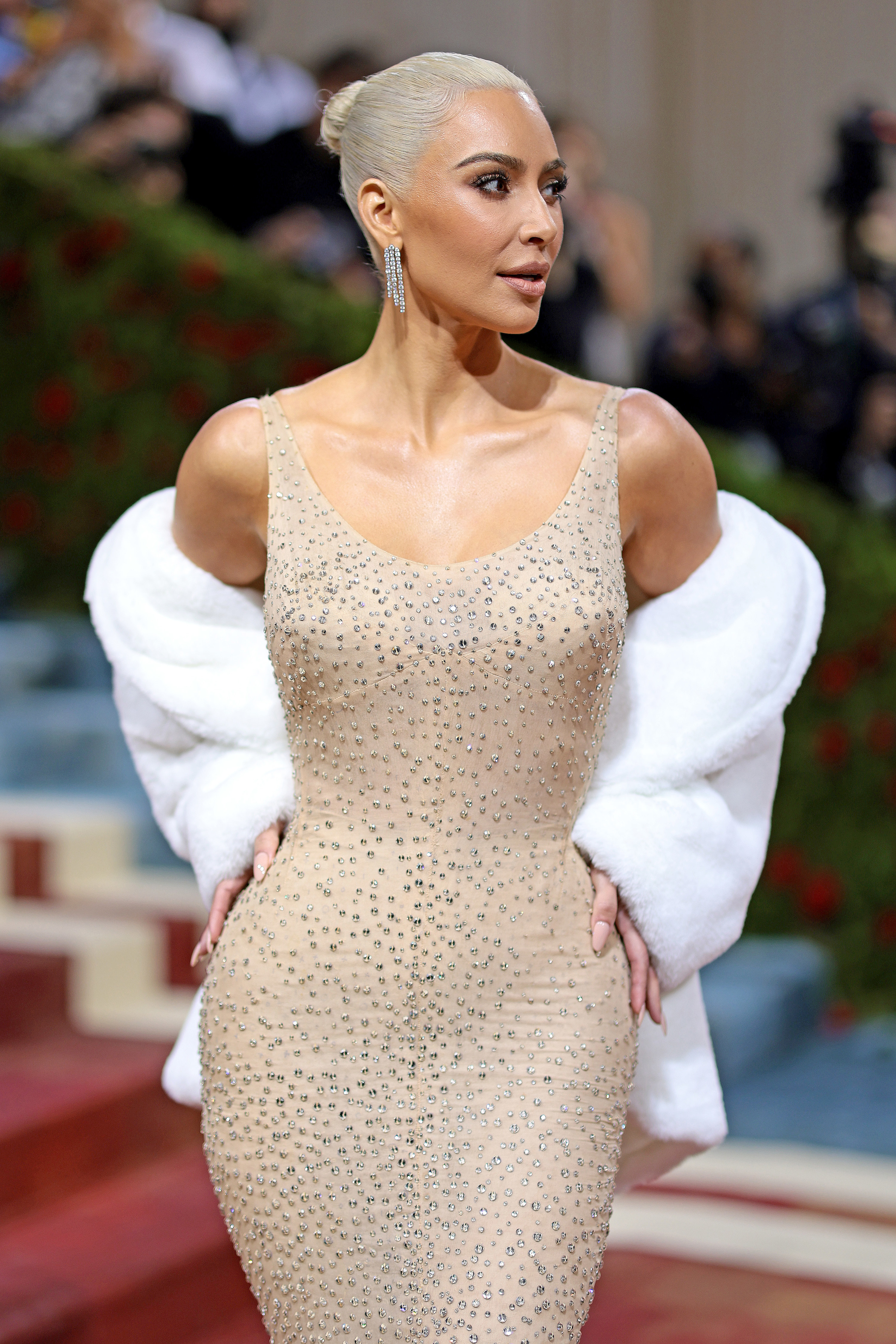 Kim initially didn't fit into the $4.8 million piece, which had been preserved in a darkened and temperature-controlled vault at Ripley's Believe It Or Not museum for years. She vowed that if she couldn't somehow make it work, she wouldn't attend the Met at all.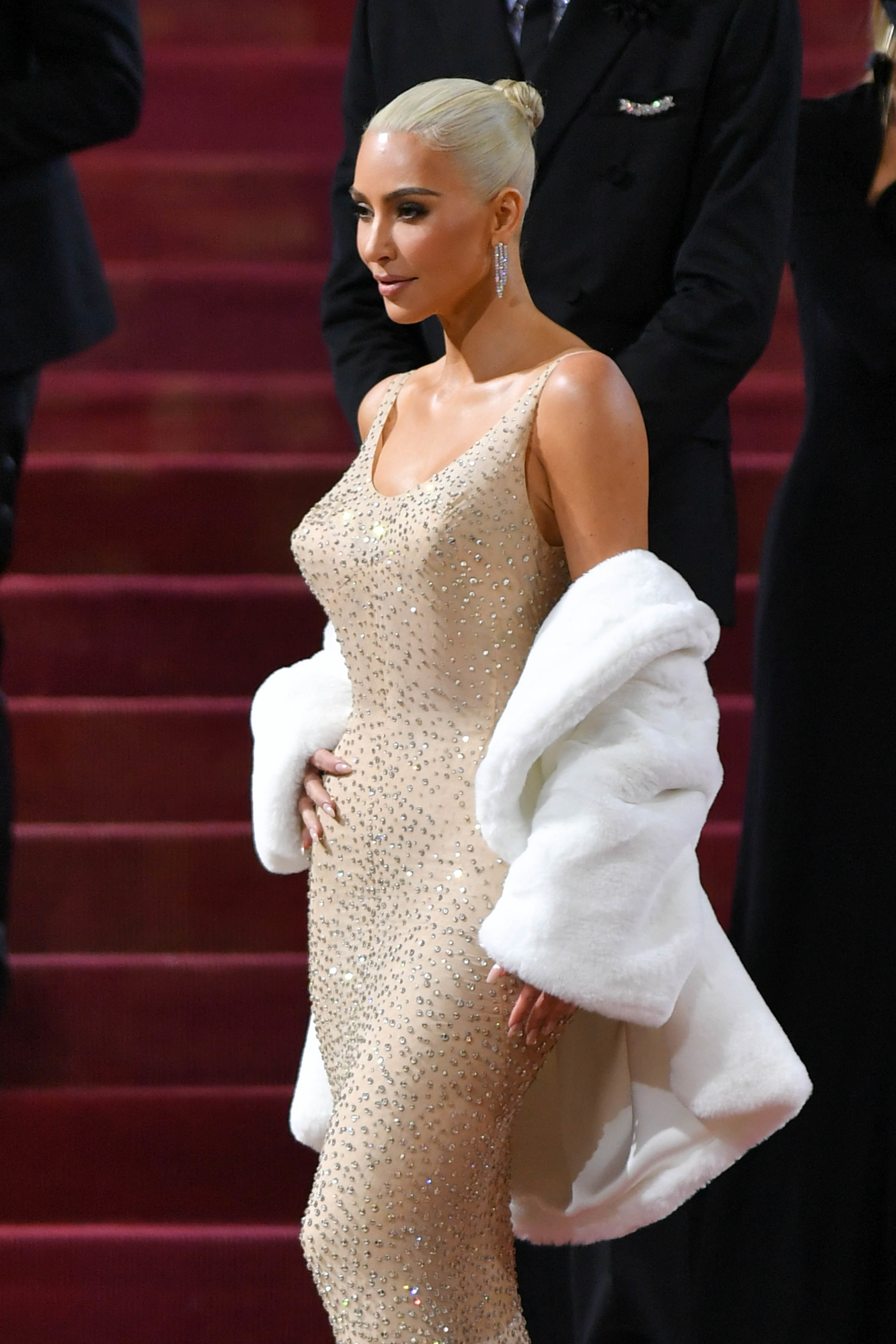 And therefore, Kim chose to embark on a rigorous diet and exercise regime ahead of the big day, which involved three weeks of intense workouts and a restricted food plan.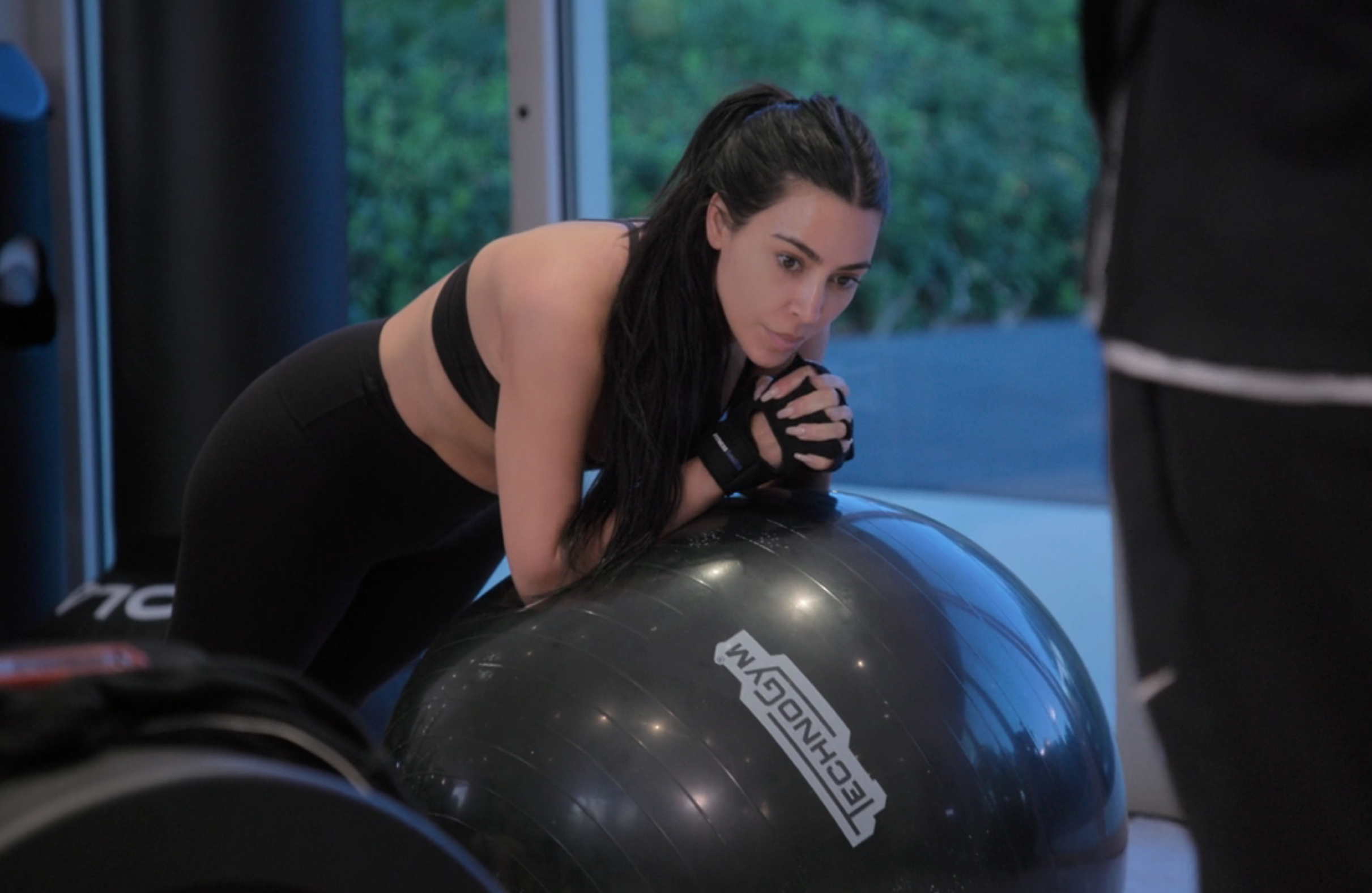 Kim's physical transformation sparked huge criticism online, with several internet users arguing that she was "promoting disordered eating" by publicly gushing about her joy at having managed to fit into the dress after such a short period of time.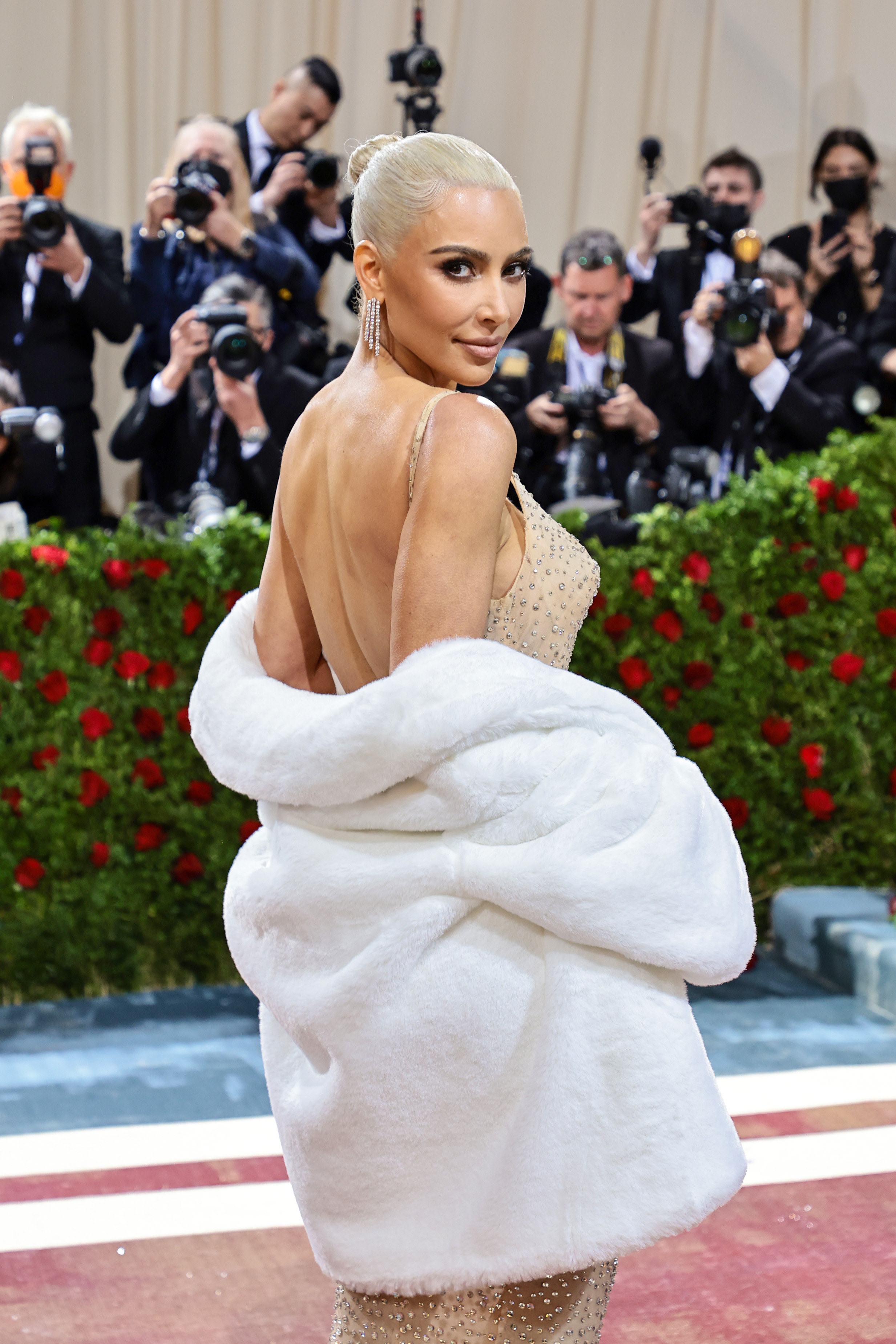 And this week's episode of the sisters' Hulu show, The Kardashians, gives a little more insight into just how far Kim took it to ensure she achieved her envisioned look for the Met — even after she knew she fit into the dress.
"So, I fit into the dress, but I'm not gonna stop working out," she says as she begins an inclined walk on a treadmill, before calling the entire process "exhausting."
"I have this sauna suit, and I put it on, and it makes you just sweat. Even if it's water weight, it'll help," she says.
Elsewhere in the episode, when Khloé is trying on her gown for the Met, Kim — perhaps unsurprisingly — can't help but comment on how "skinny" she looked.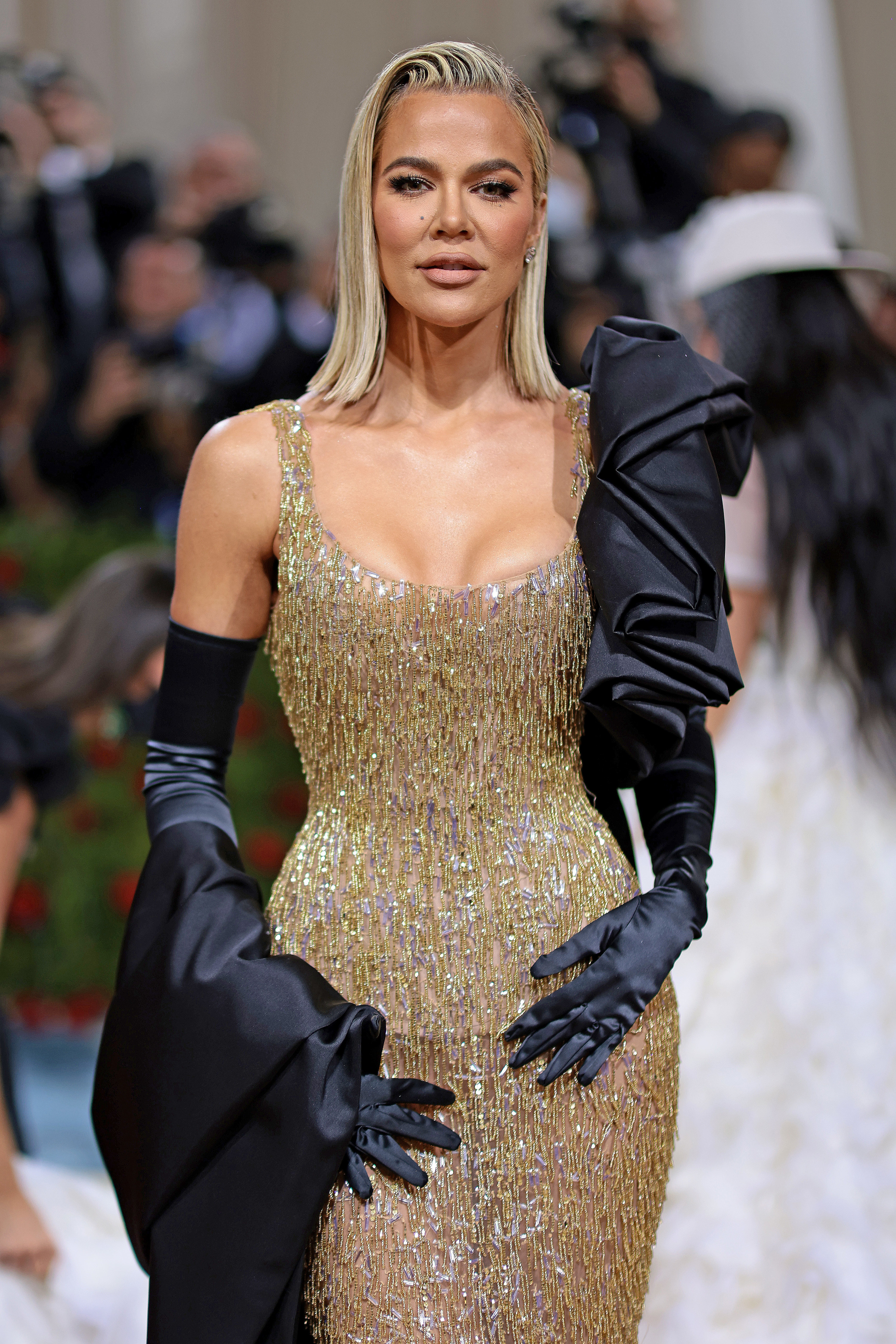 "Skinny Minnie," Kim quips as Khloé's team tightens a corset on her, before repeatedly praising how "beautiful" she looked.
What's more, Khloé actually appears super uncomfortable when she has the dress on. "I can't breathe, but that's fine," she says, to which Kim responds, "You don't need to breathe."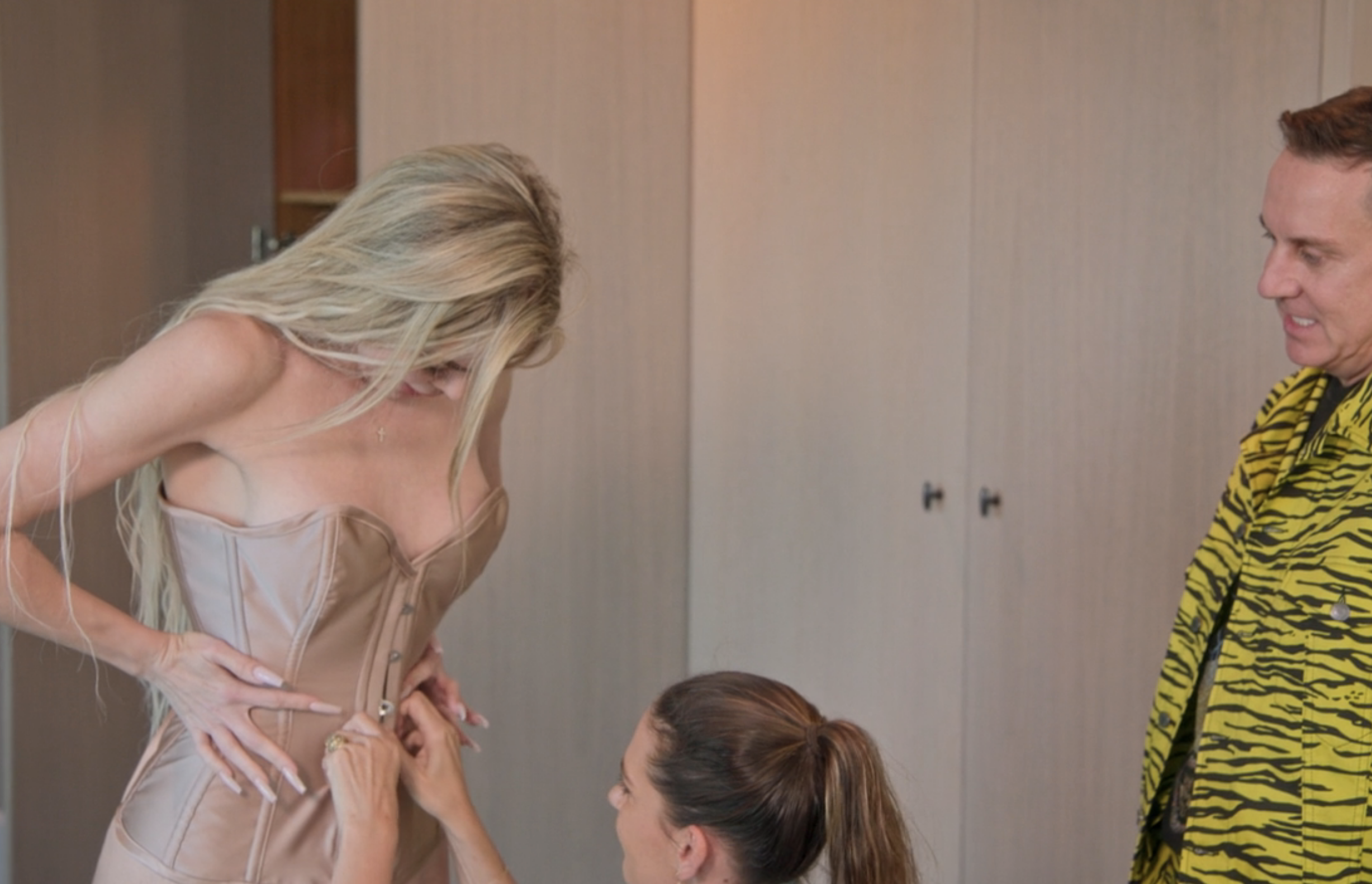 In stark contrast to Kim and Khloé's preparation, however, Kourtney spent the days ahead of the Met Gala a little differently.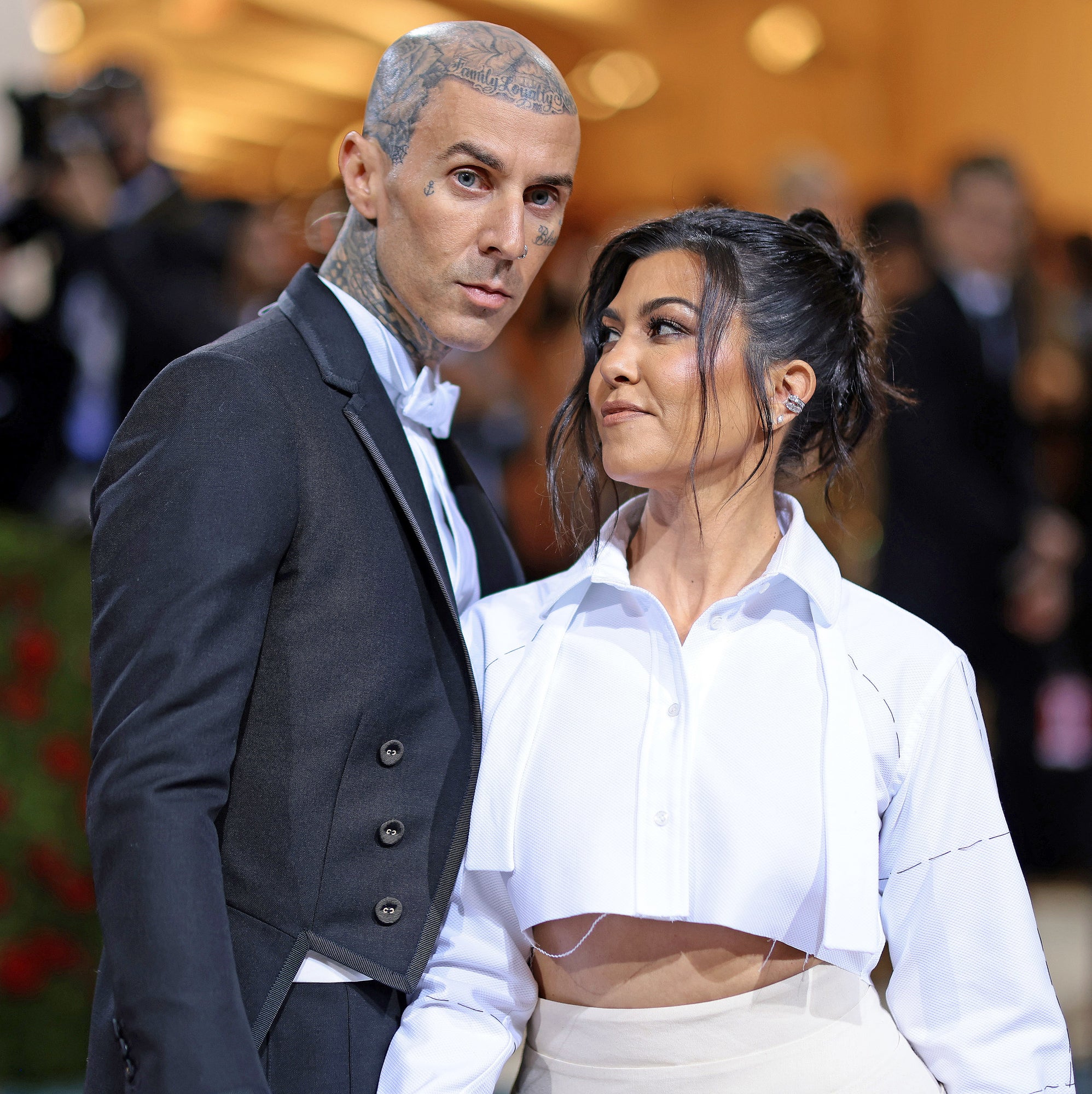 While out in Milan, Italy, with her then-soon-to-be-husband, Travis Barker, Kourtney revealed she chose to indulge in pasta and cappuccinos instead of stressing about her look.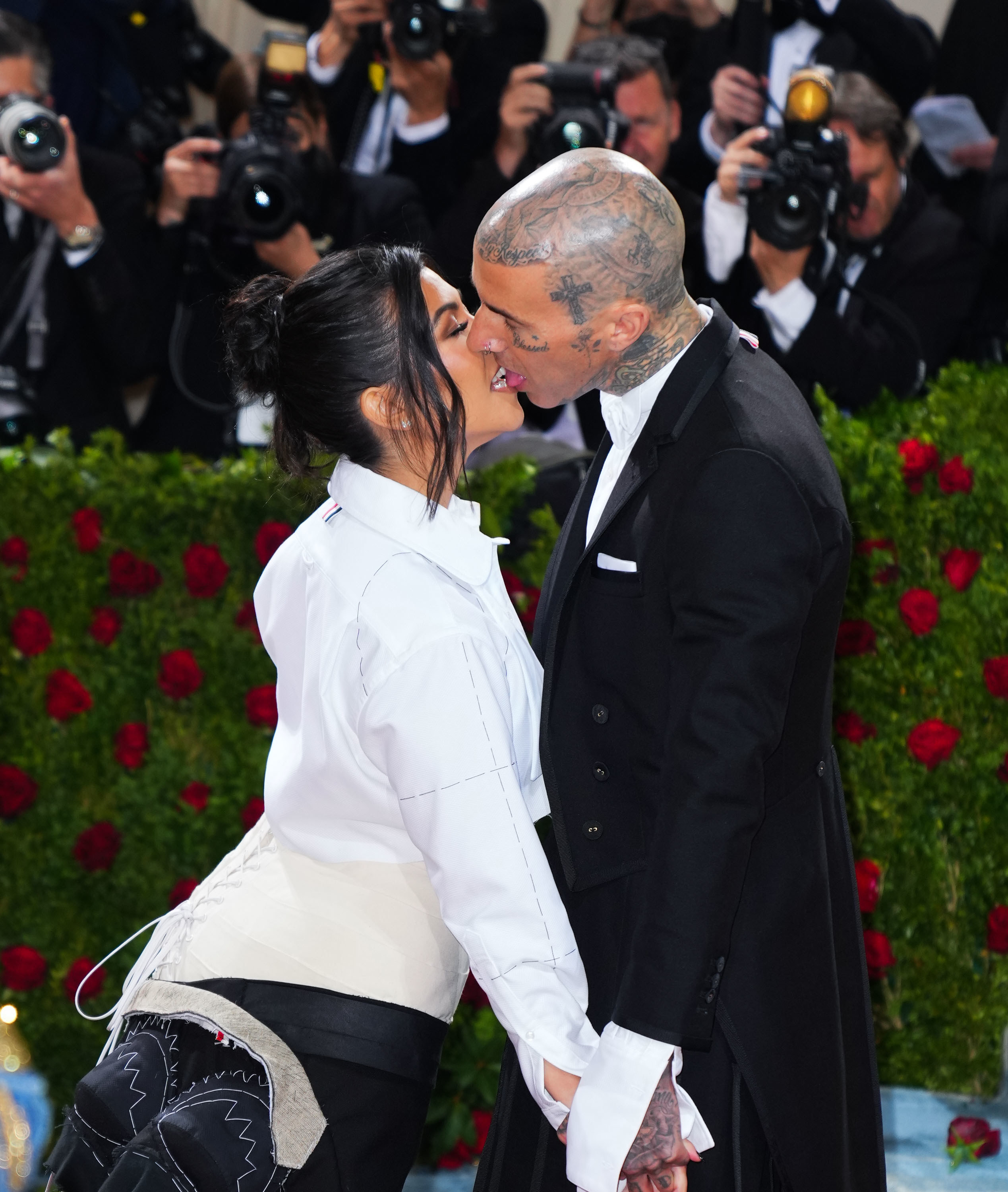 Discussing the subject in the Kardashians episode, Kourtney acknowledges that her Met "prep" was quite different from everyone else's — presumably referring to her sisters'.
"We've been eating pasta and drinking cappuccinos," she says of herself and Travis with a huge grin on her face. "I think it's the opposite of anyone's Met prep."
The refreshing take comes just a month after Kourtney was praised for her positive comments about gaining weight.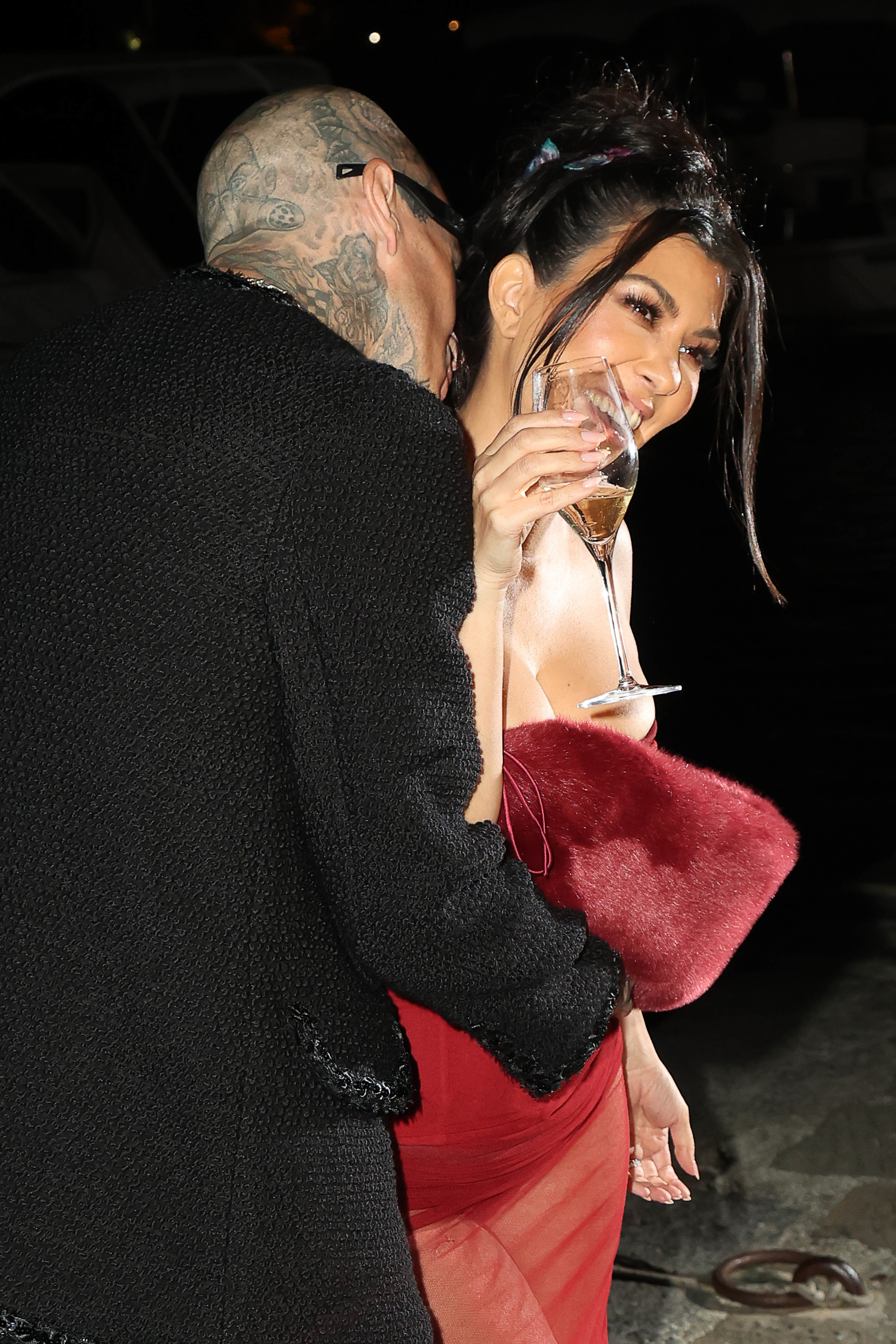 In a recent episode of The Kardashians, Kourt explained how she's come to grow super comfortable with her weight gain, largely thanks to Travis's constant reassurance that she's "perfect."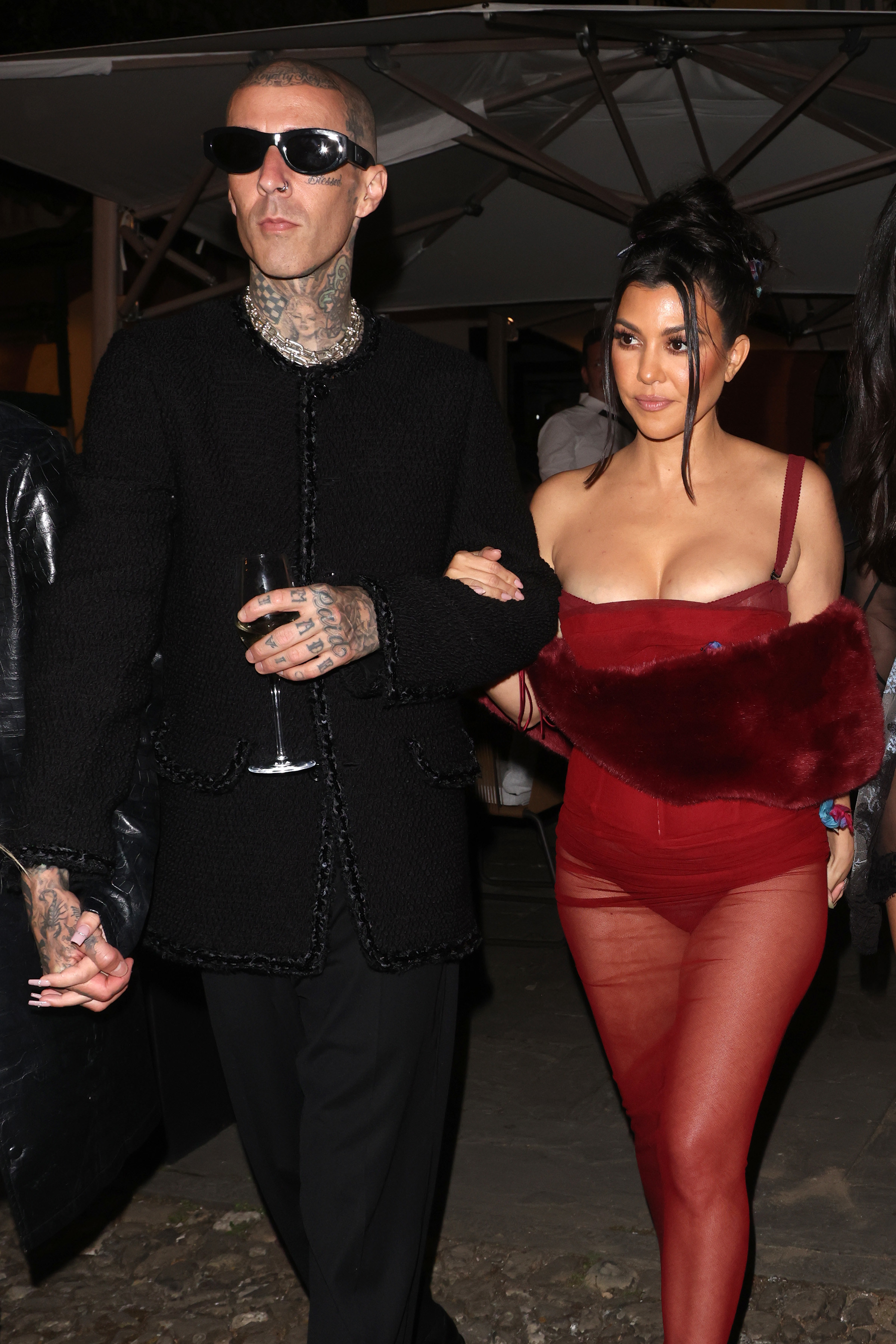 "I'm so into my thicker body," she said. "I looked at photos of my body when I was so skinny… It is cringey."
"Every day, Travis is like, 'You're perfect.' If I make one complaint, he's like, 'You're perfect. You're so fine… You've never been better,'" she said with a huge grin. "And now I'm so into it."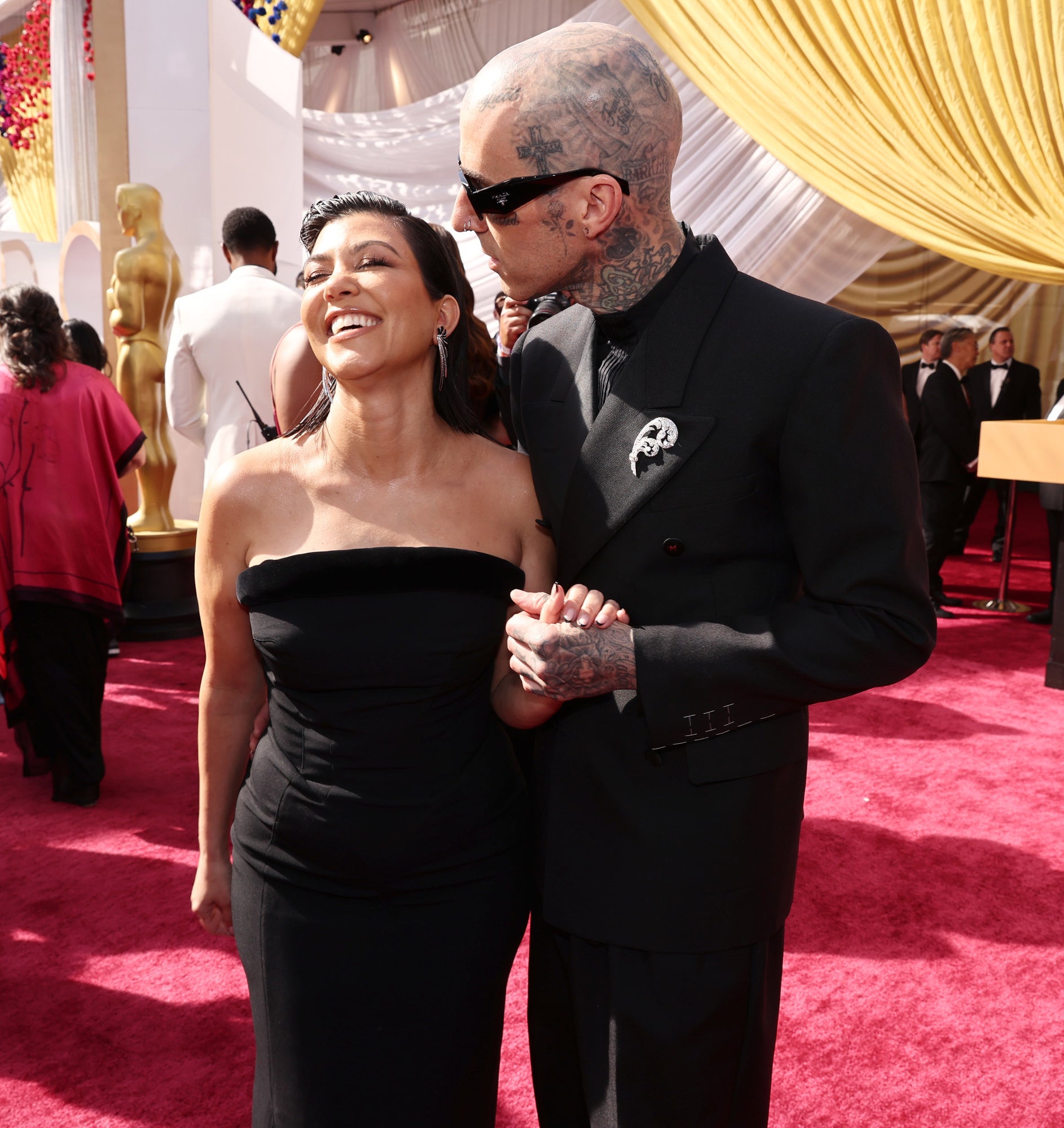 "Having a partner who's so supportive of me and always complimenting me no matter what, it's just helped me to really embrace the changes — and actually to the point where I love the changes now," she added.
Viewers at home were so relieved to see the reality star speaking so positively and candidly about weight gain, with several pointing out that it hugely contrasted with Kim and Khloé's apparent obsessions with being as "skinny" as possible.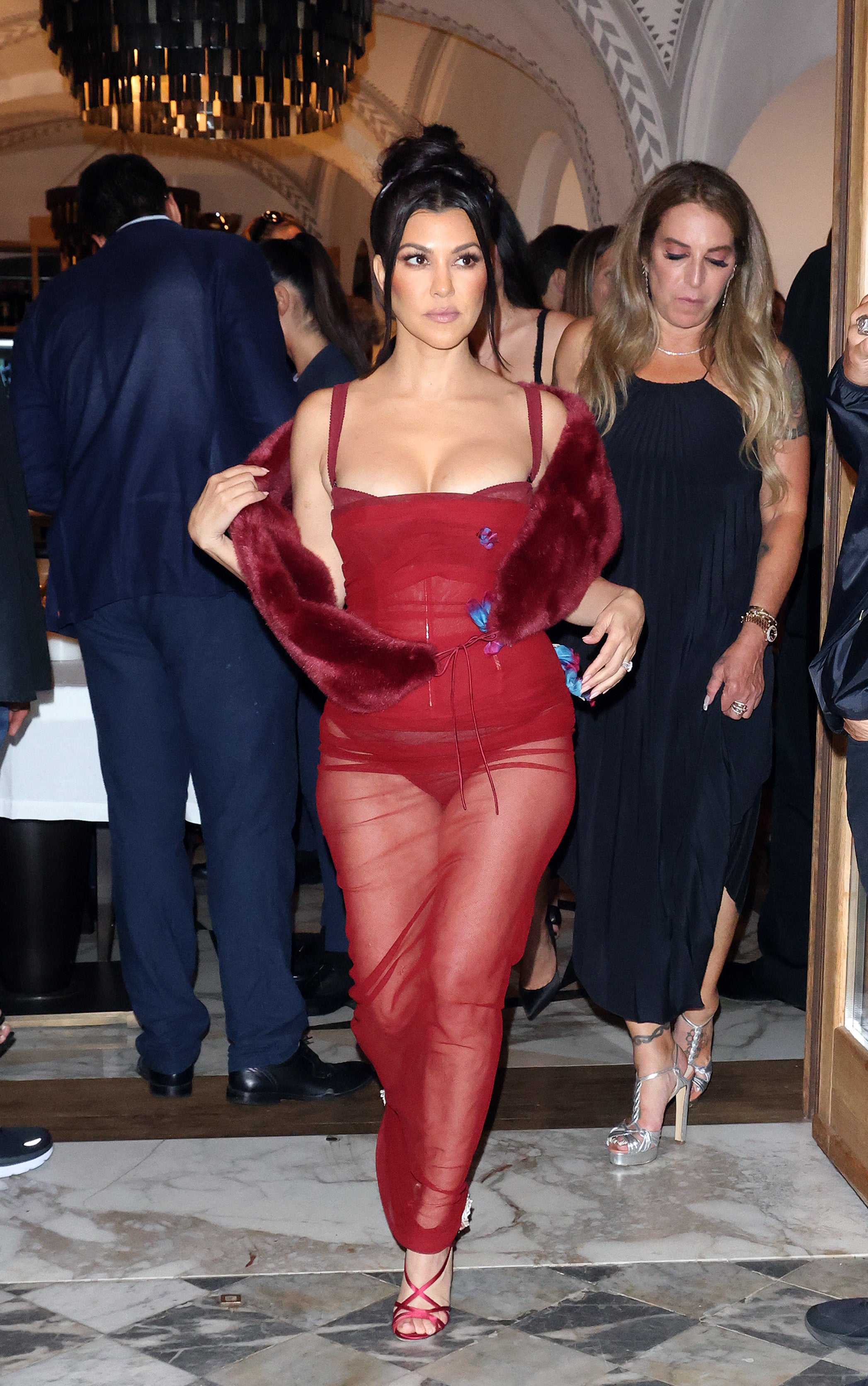 In another episode of the Hulu show, Khloé couldn't hide her glee when Kim told her: "You look very skinny. … I will say that Kendall and Kylie — not that I'm trying to out them — but they did text me and say that they were a little concerned for you because you're really skinny. I said, 'I think she's a bit stressed.'"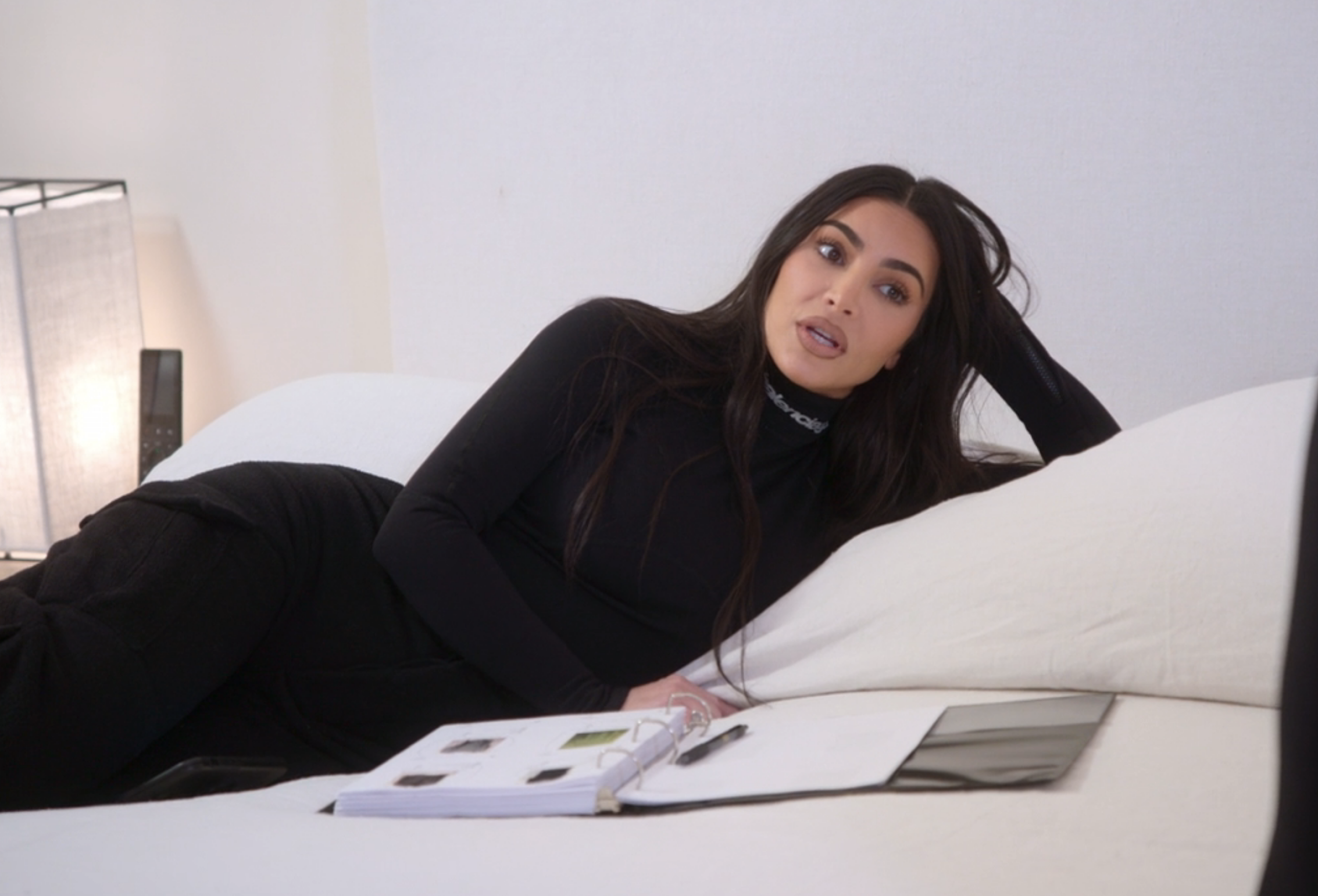 Looking overjoyed, Khloé replied: "And Kendall said it? The model?!" Gasping in excitement, the star then totally ignored her sisters' concern as she posed with her leg in the air while looking extremely proud of herself.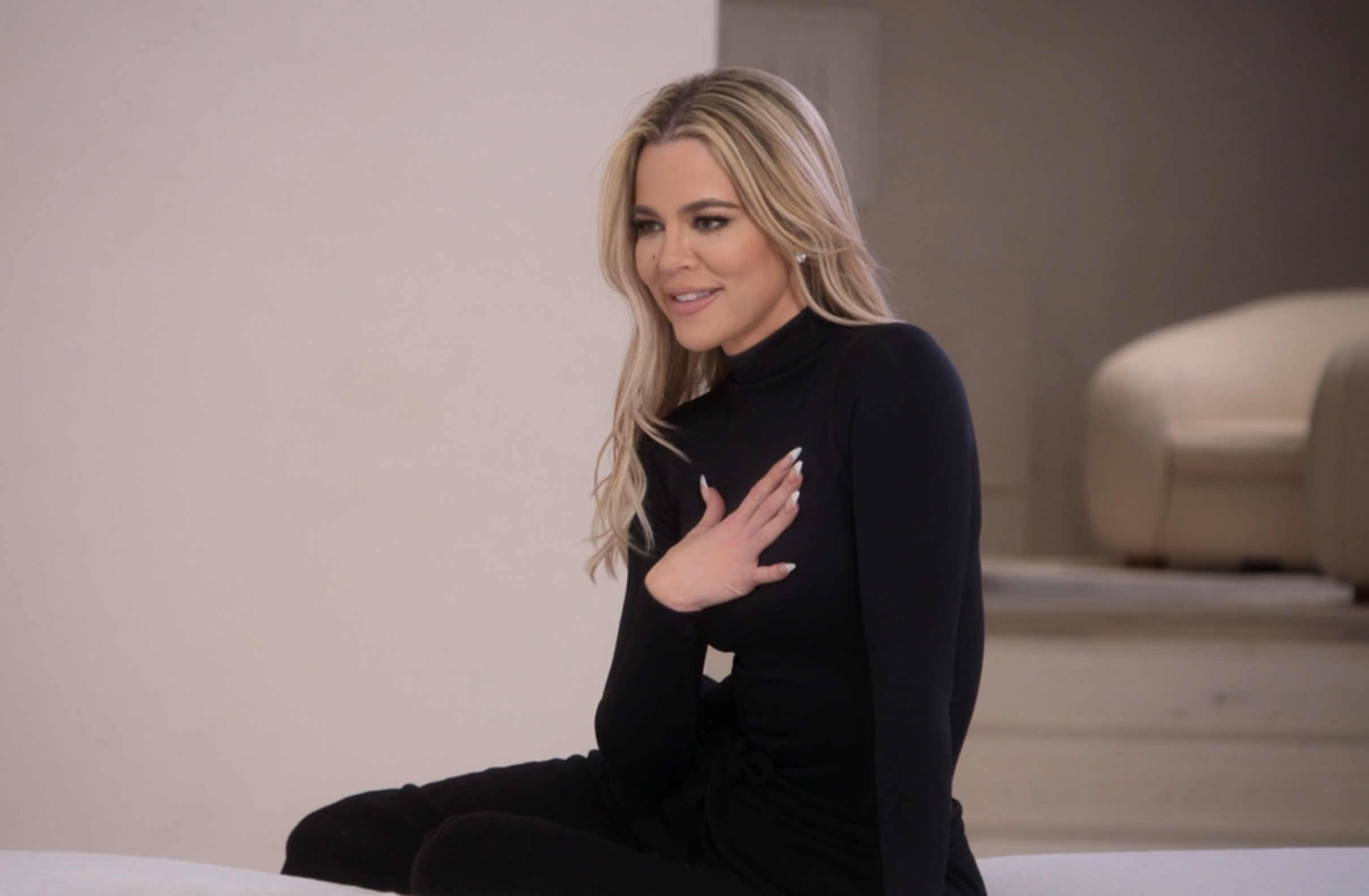 And later on in the episode, Kendall and Khloé went back and forth as they excitedly told each other how "skinny" they each looked over and over. Fans labeled the footage "so sad" to watch as they questioned why the show went from briefly touching on the KarJenners' concern about Khloé's weight loss to then proudly celebrating it just minutes later.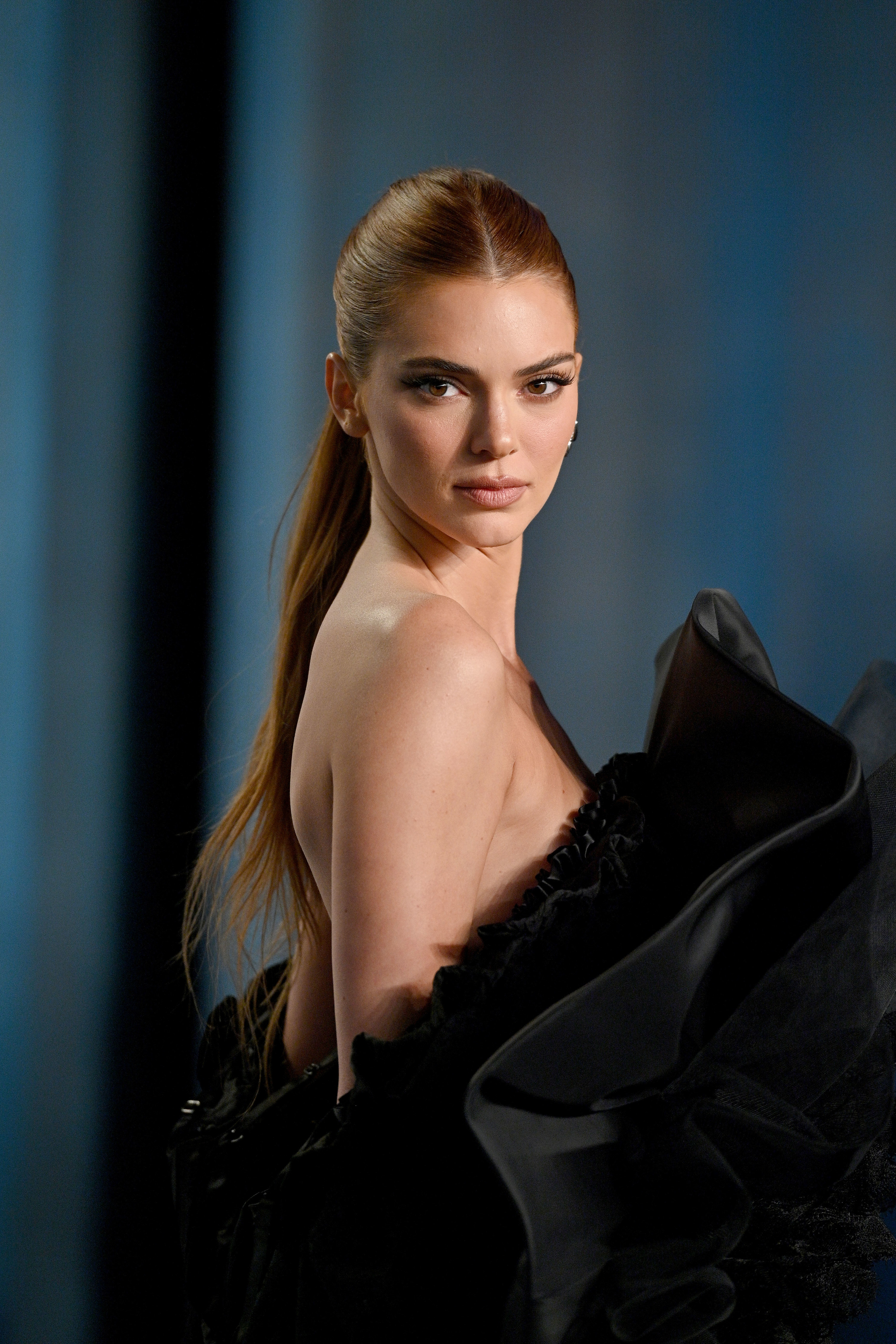 You can watch the latest episode of The Kardashians on Hulu now, or Disney+ internationally. The next episode will be released on Nov. 16.