It goes without saying that Kim Kardashian is one of the fashion industry's most trailblazing figures at the moment.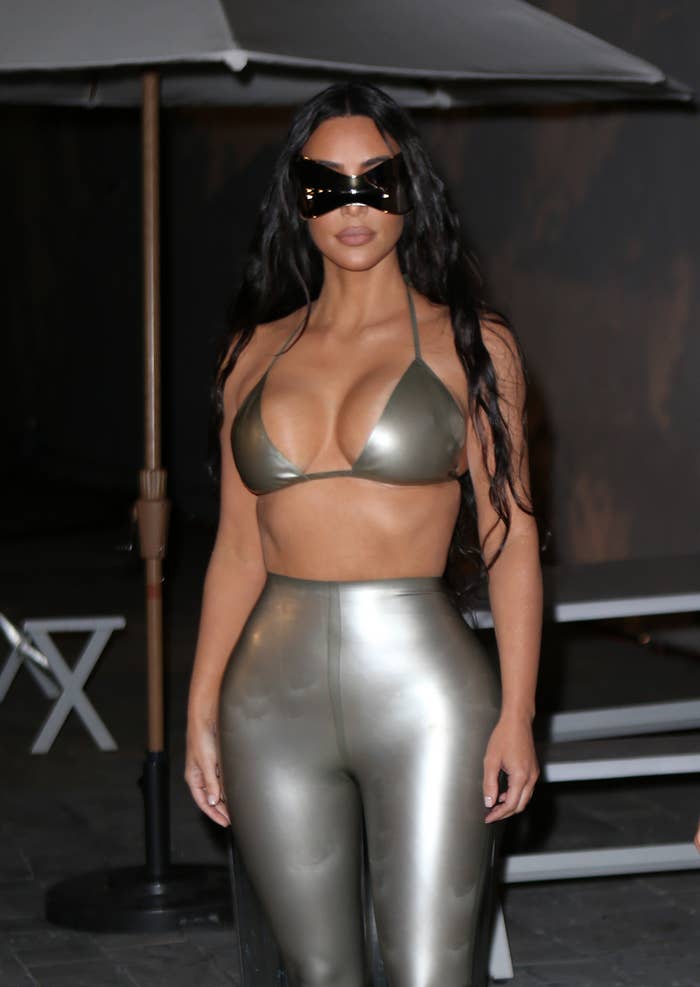 She has modeled in outfits made by some of the world's biggest designers, runs billion-dollar shapewear brand Skims, and consistently documents her trendsetting looks across her high-profile Instagram account.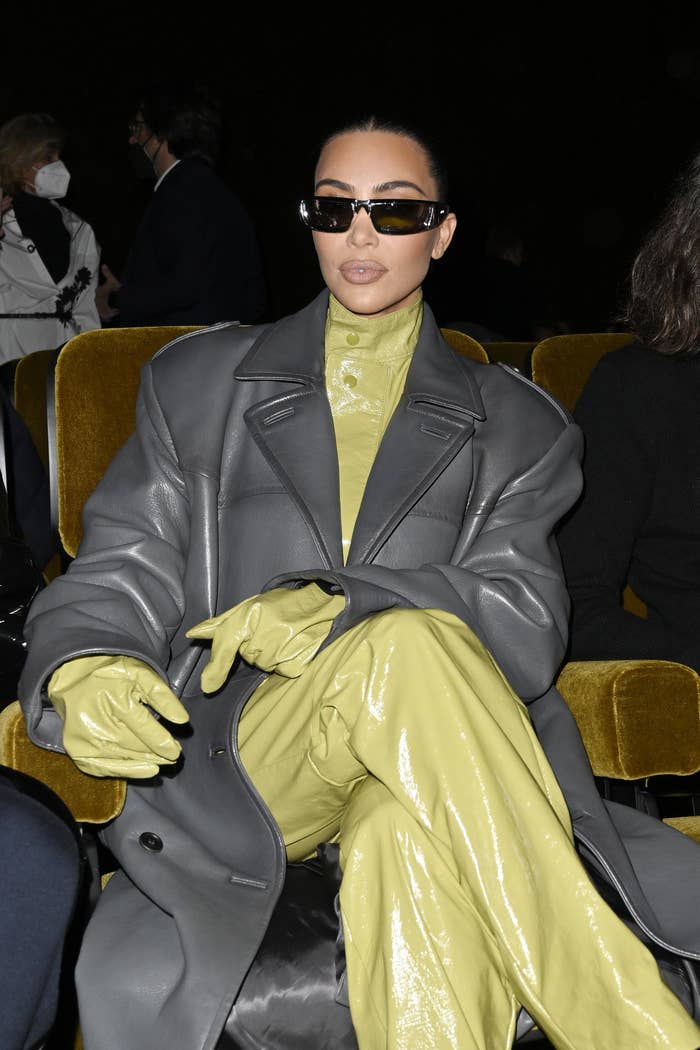 A testament to her influence, Kim was presented with the Fashion Icon Award at the People's Choice Awards in December, and — just last month — was introduced as the new face of luxury brand Balenciaga, after recently becoming synonymous with a series of their statement all-black fits.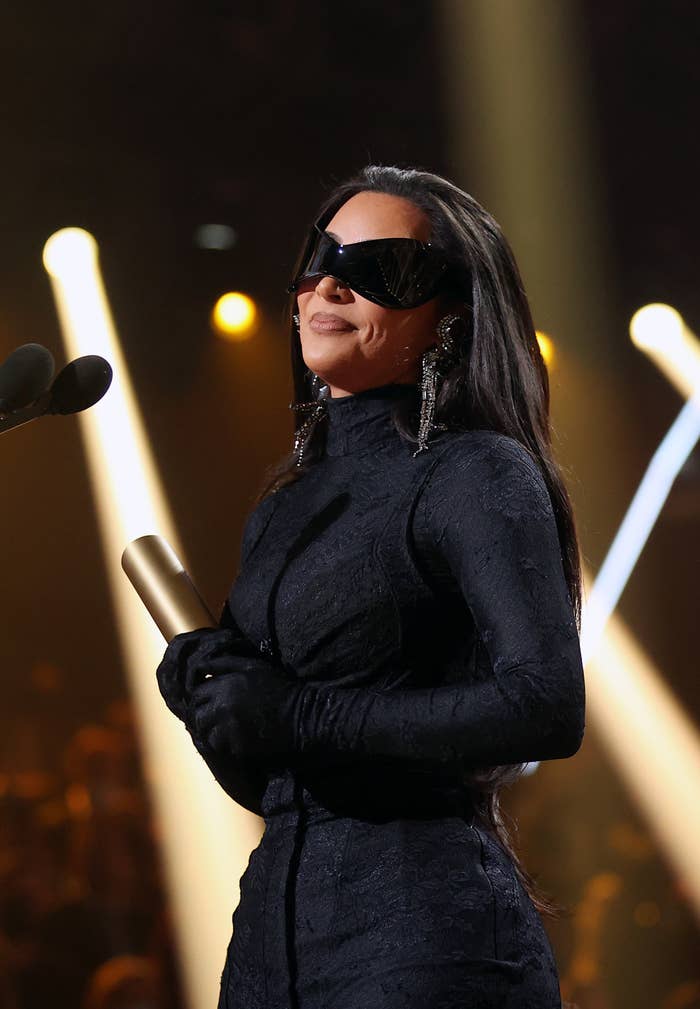 But, while the world has excitedly watched Kim evolve into a "fashion icon" and "industry mogul," there's one person who isn't quite on board with her clothing choices: her 8-year-old daughter, North West.
North, as you might know, is the eldest of Kim and ex-husband Kanye West's four children. Despite just being a kid, she has already become known for her sassy, "iconic" personality, and certainly doesn't shy away from telling her mom exactly what's on her mind.
Opening up about North's completely unfiltered approach during an interview with Vogue this week, Kim shed some light on how the 8-year-old feels about her fashion.
"North is very opinionated when it comes to what I'm wearing," she said.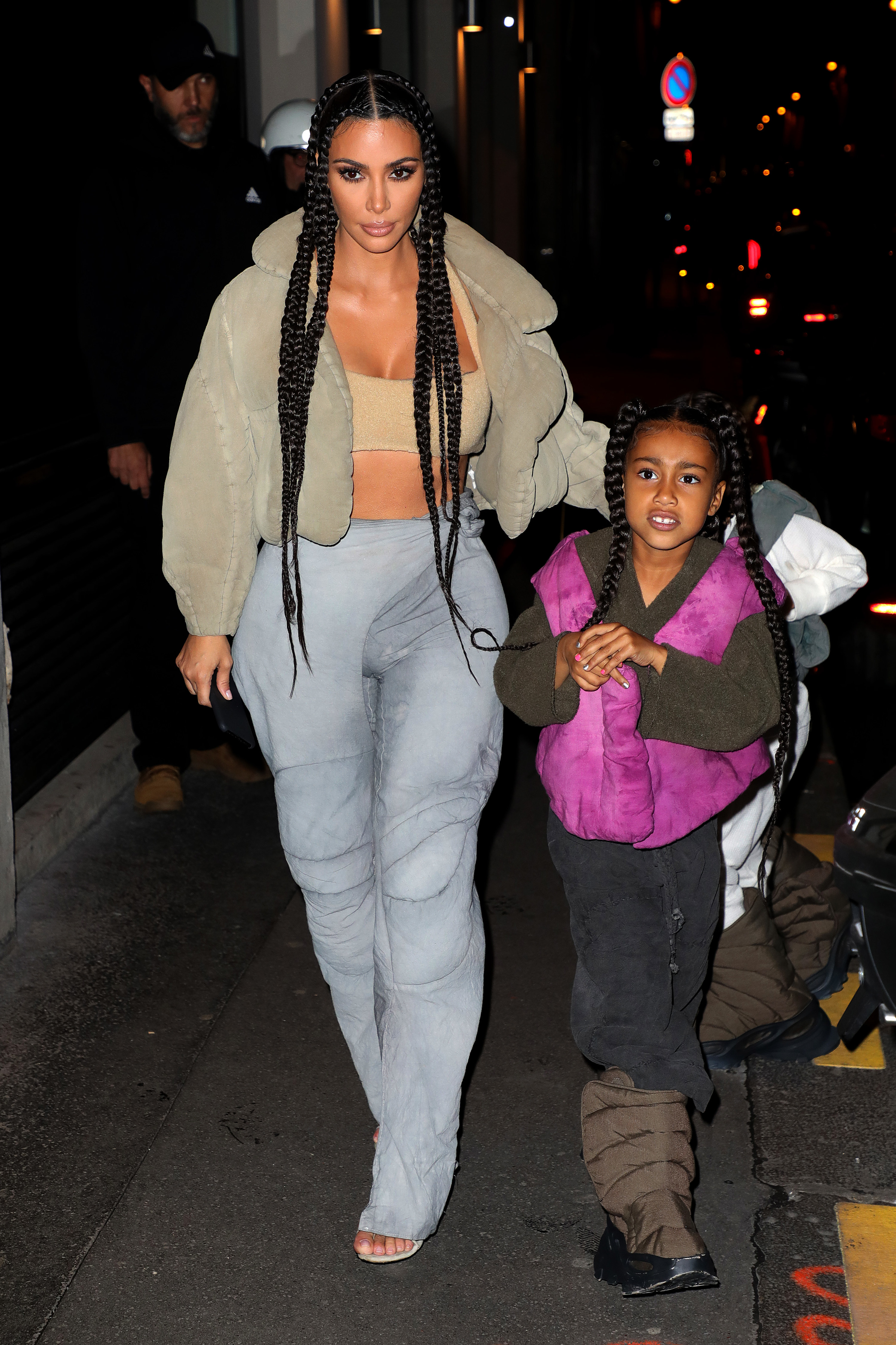 Kim continued, "She'll always complain when I'm wearing too much black," before going on to recall a time that North actually told her off for "still wearing" her statement black clothing.
"I showed up at her school on Valentine's Day wearing head-to-toe pink, and she got so excited she ran over and hugged me," Kim recounted.
"[Of course] she opened my coat, saw the black lining, and says 'Mom, you're still wearing black,'" she said.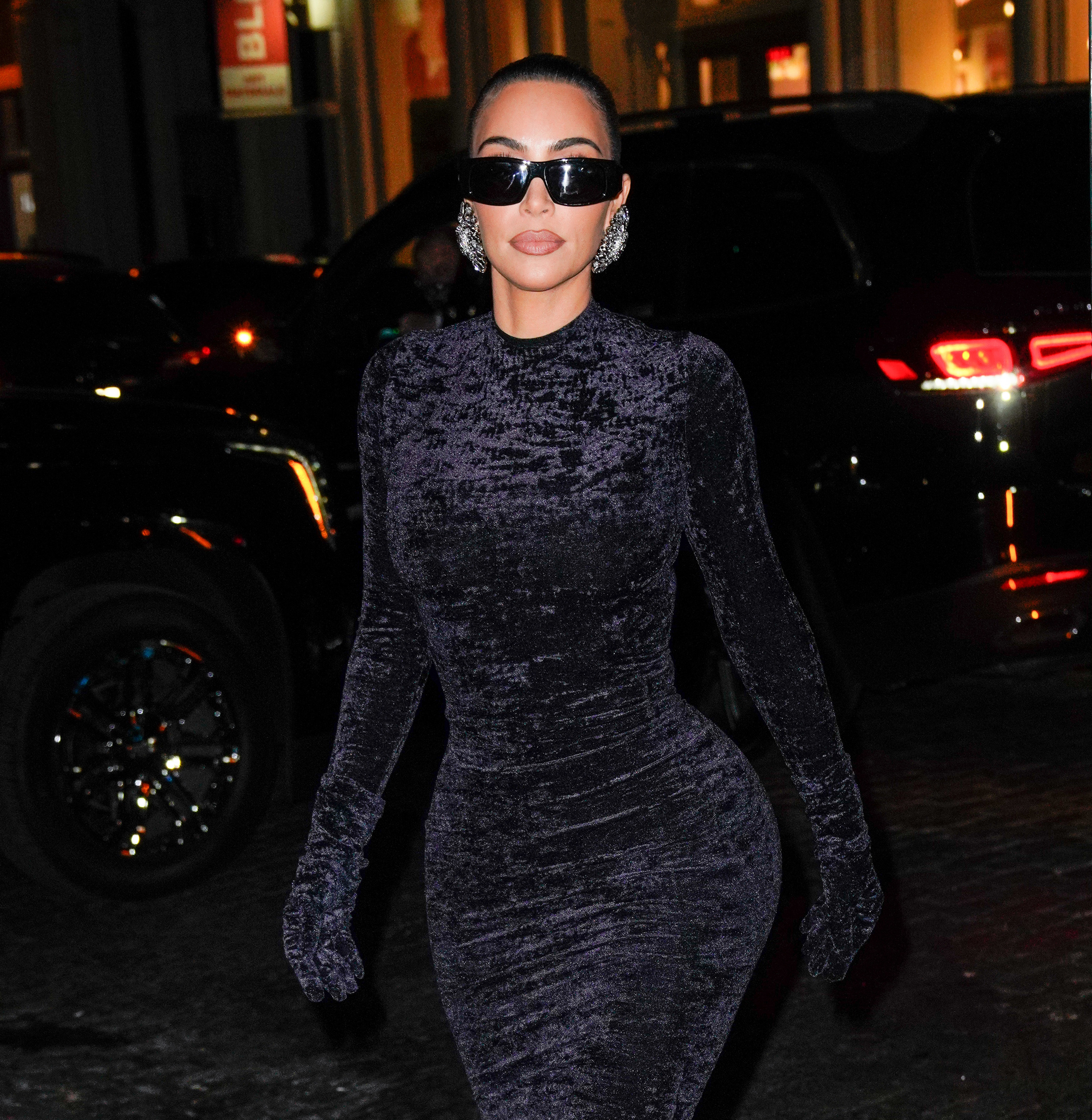 As hilarious as they are, Kim's comments about North's assertiveness certainly won't come as a surprise to fans of the mother-daughter duo, given that just months ago, she made some candid revelations about their interesting dynamic.
In a quickfire interview with Bari Weiss last December, Kim revealed that North is the person who intimidates her most.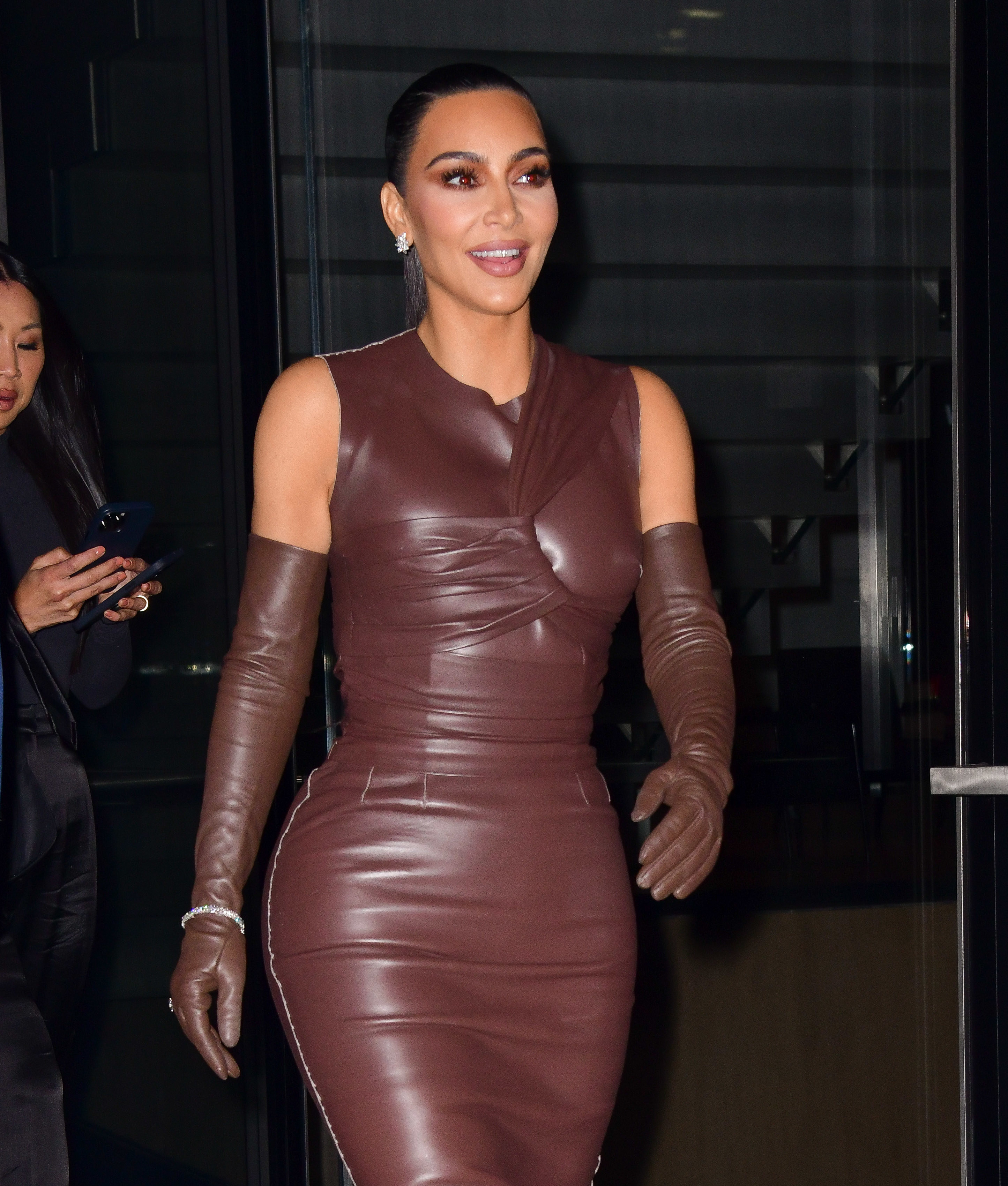 "Who intimidates you?" Weiss asked. Kim pondered the question for a moment, before answering: "I was going to say politicians, but they don't. Maybe just my daughter North."
She went on to refer to North as Kanye's "twin" after discussing more of the 8-year-old's notorious antics, given that a few days prior, she went live on TikTok without permission — much to Kim's surprise.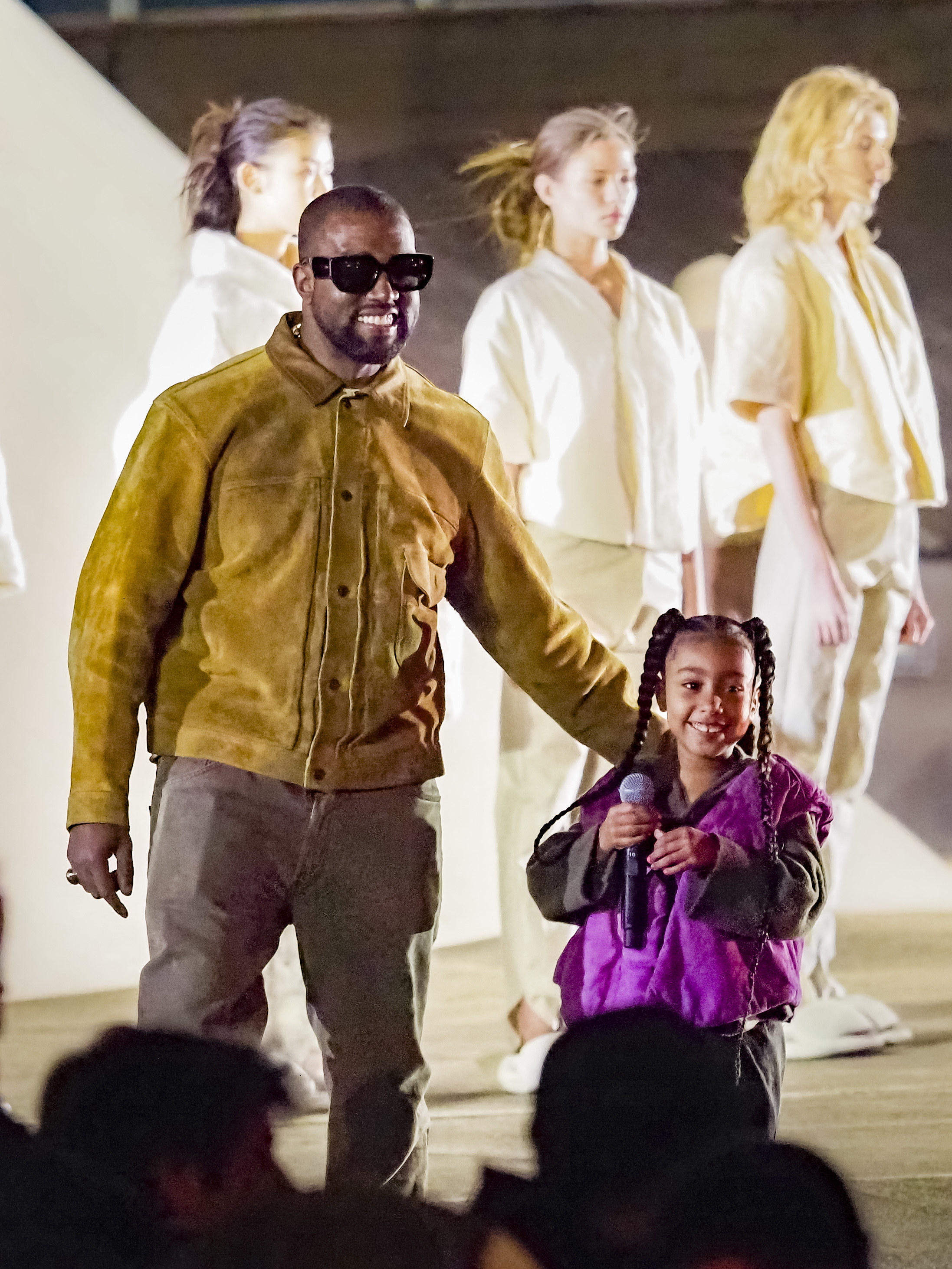 Reflecting on the awkward exchange, Kim poked fun at the whole thing before making reference to Ye's infamous history of pushing boundaries. "I mean, North West is Kanye West's daughter. Forget that — she's his twin," she quipped.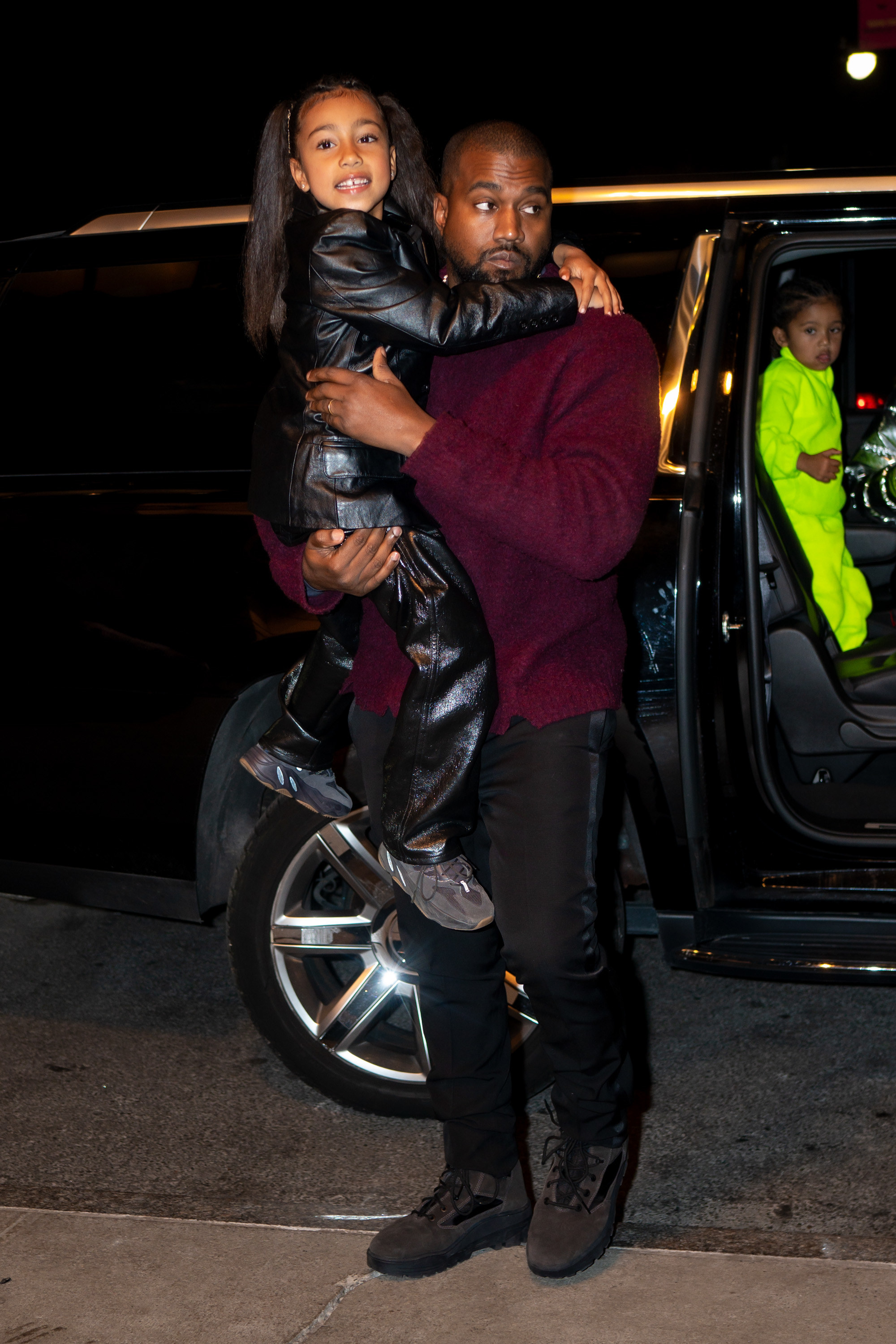 And interestingly, much like North, Ye — who is a renowned stylist and fashion enthusiast — has also imposed his opinions on Kim's clothing choices.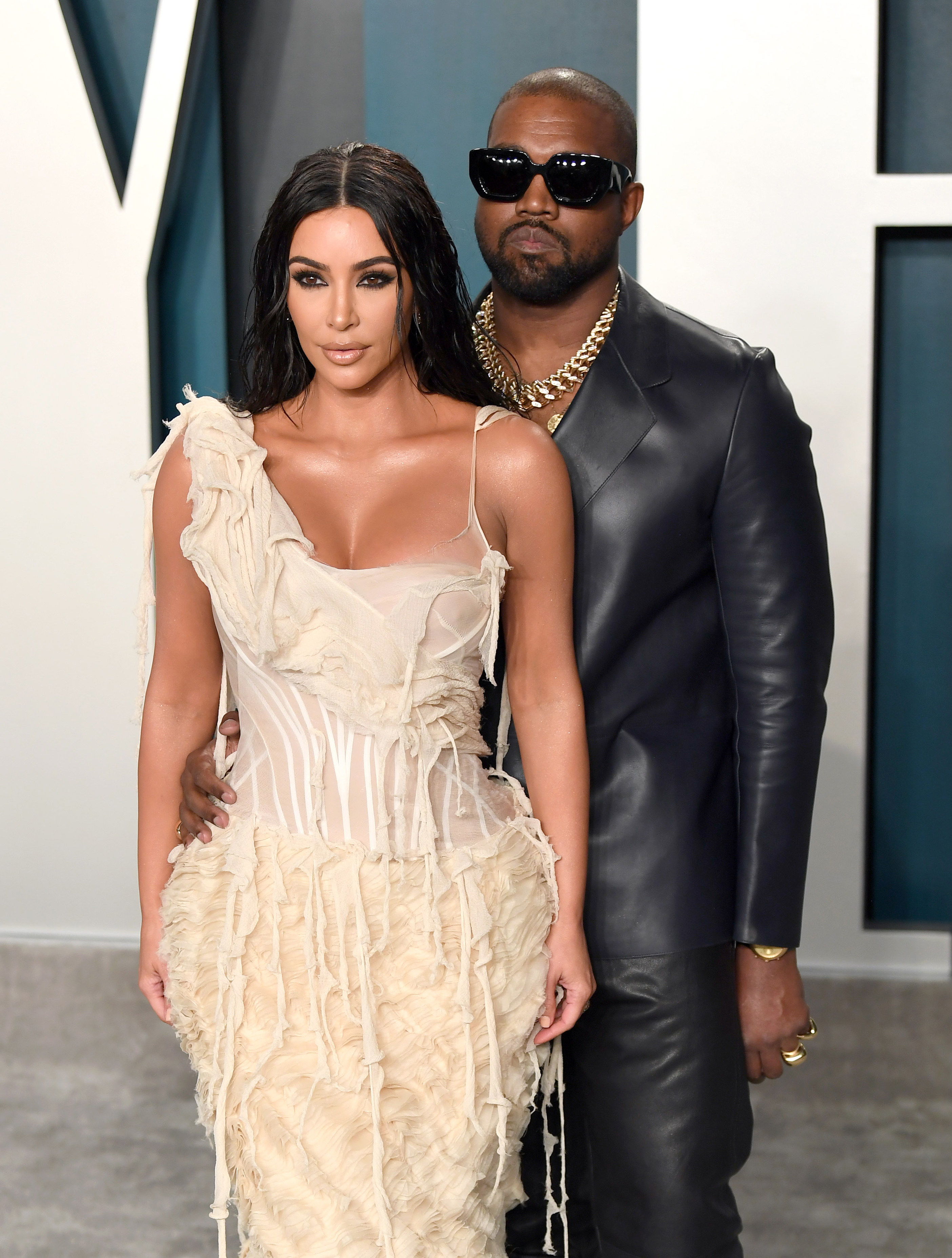 Not only did he once fly out to Paris to style Kim after seeing pictures of her in outfits he didn't approve of, but he also reworked her entire closet in the early stages of their relationship to replace her clothes with designer outfits that she'd "never heard of before."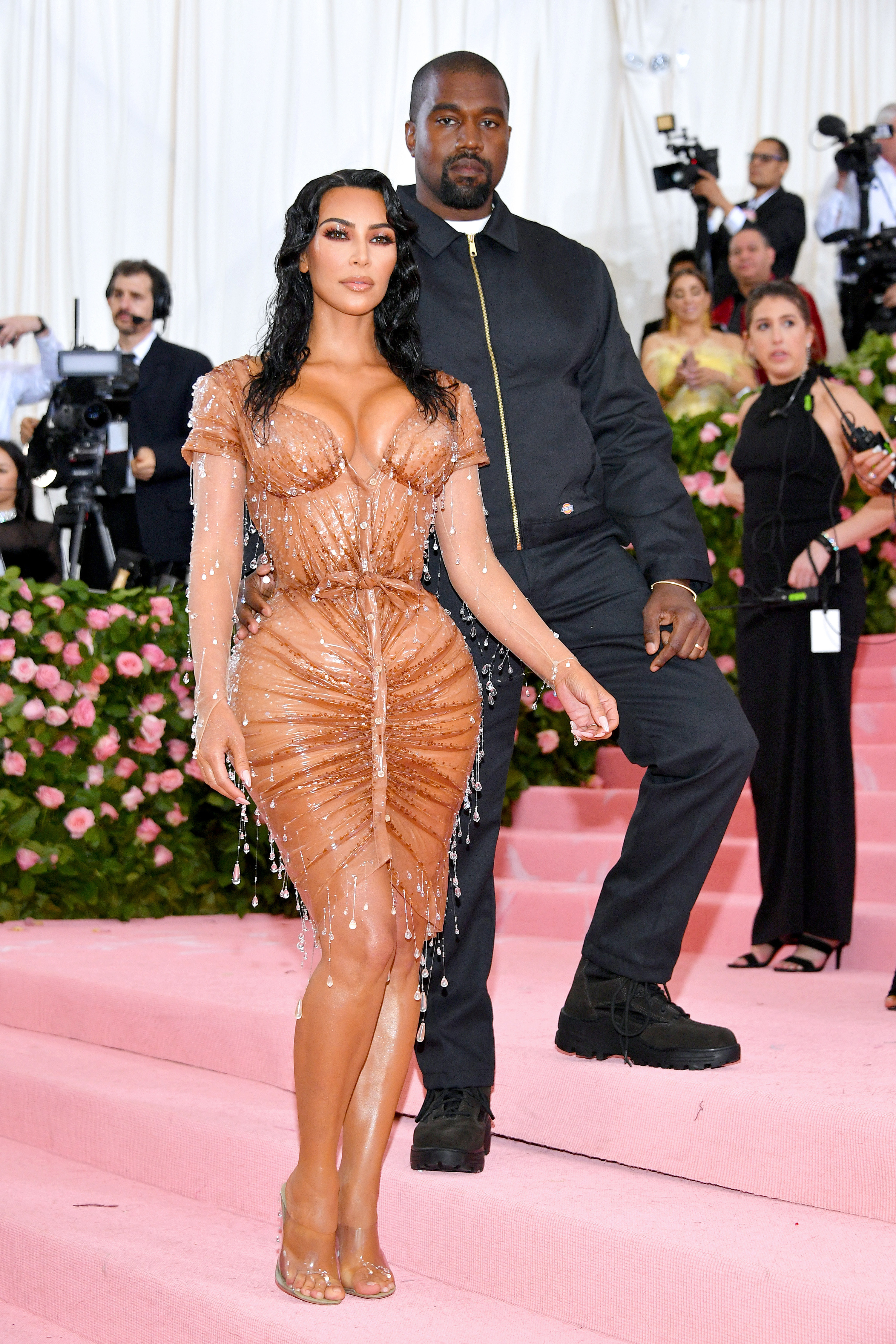 Ye's influence on Kim's status as a fashion icon has long been recognized by fans, with many having credited him with "revolutionizing" her entire look.
Taking to the stage, Kim shouted out a bunch of designers and industry leads — including her ex — during her awards acceptance speech.
"Thank you to Zac Posen, who dressed me and took me to my first CFDA Awards," she said. "And so many amazing designers like Riccardo and Olivier that really believed in me... Well, probably were talked into it by getting a call from Kanye."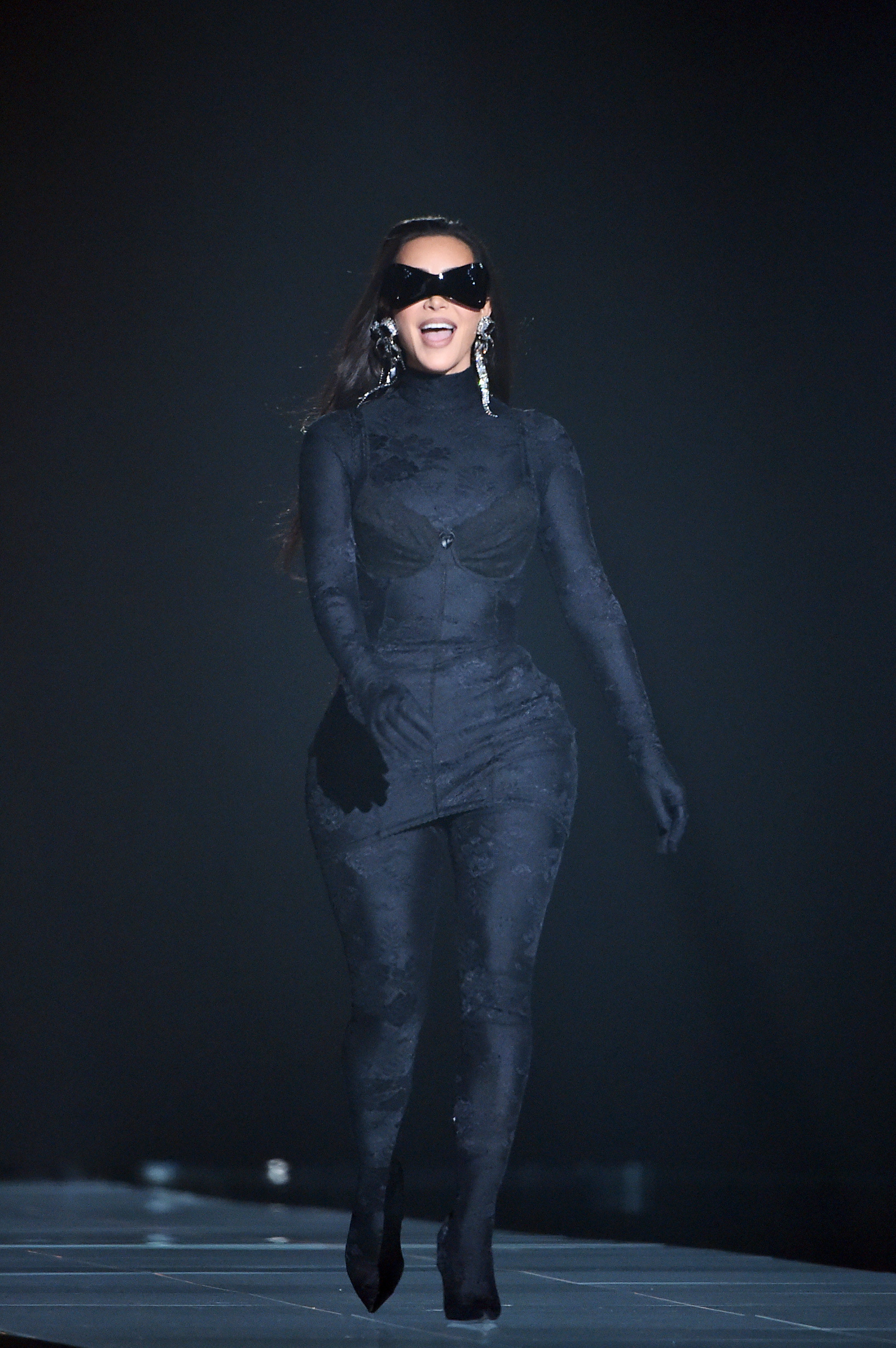 She went on, "Thank you to Kanye even, for really introducing me to the fashion world."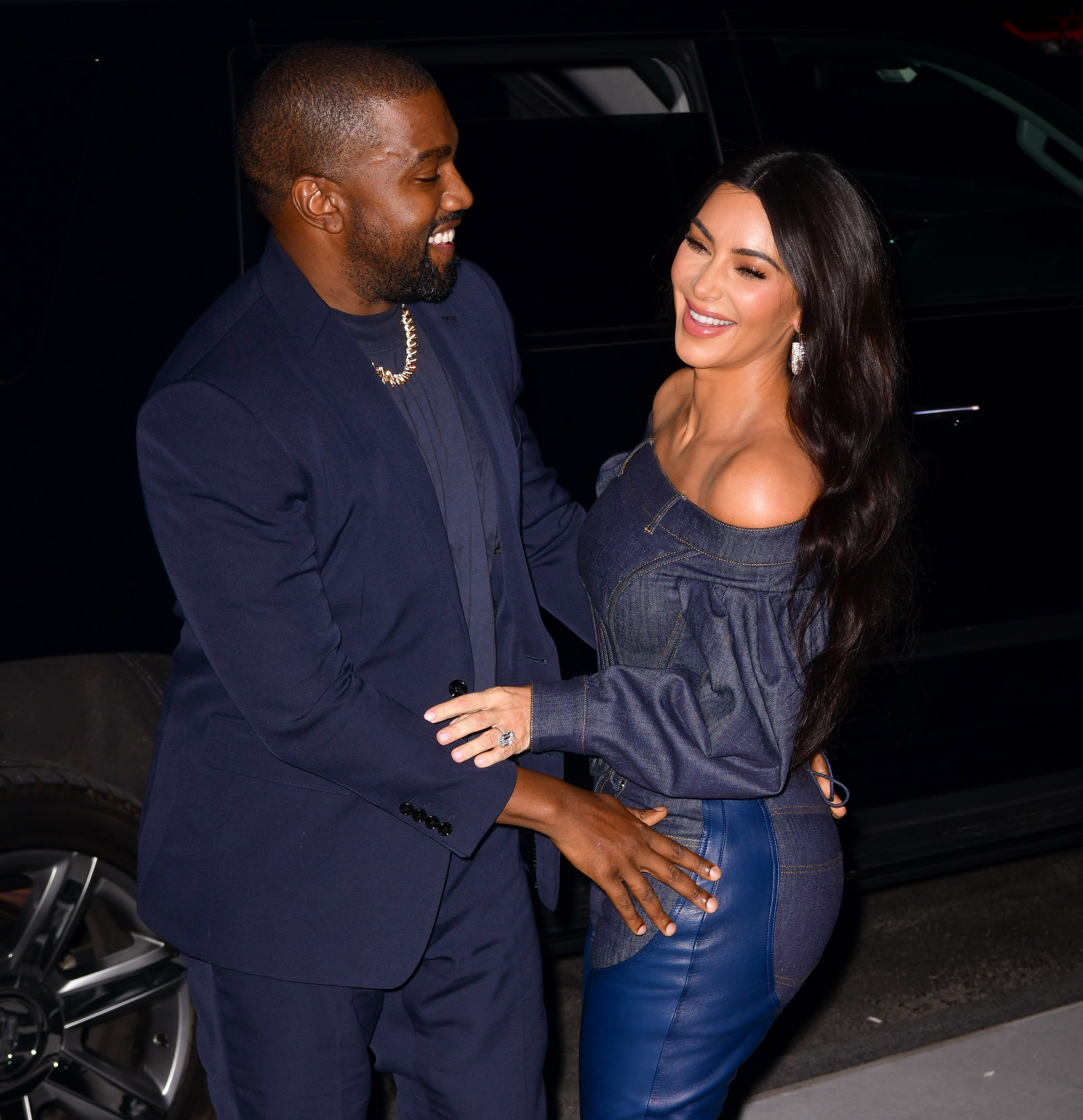 So, with Ye's influence in mind, North's candid opinions on Kim's clothing choices are perhaps living proof that the apple doesn't fall far from the tree.