It's no secret that Hugh Hefner's infamous Playboy mansion has been heavily condemned in recent years.
In particular, several of Hefner's former Playmates — including Holly Madison, Bridget Marquardt, and Sondra Theodore — have been vocal about their experiences being branded as "girlfriends" of the now-late mogul, who notoriously engaged in sexual relationships with each of the Playboy bunnies.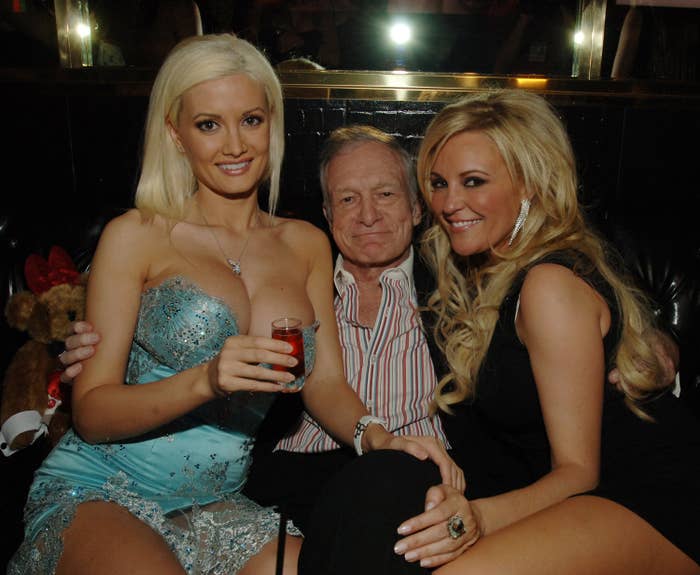 Sondra, Holly, and Bridget were just 19, 21, and 25 respectively when they moved into Hefner's mansion, while he was at least 30 years their senior. In 2021, the three former Playmates publicly spoke out against the mogul during the A&E docuseries Secrets of Playboy.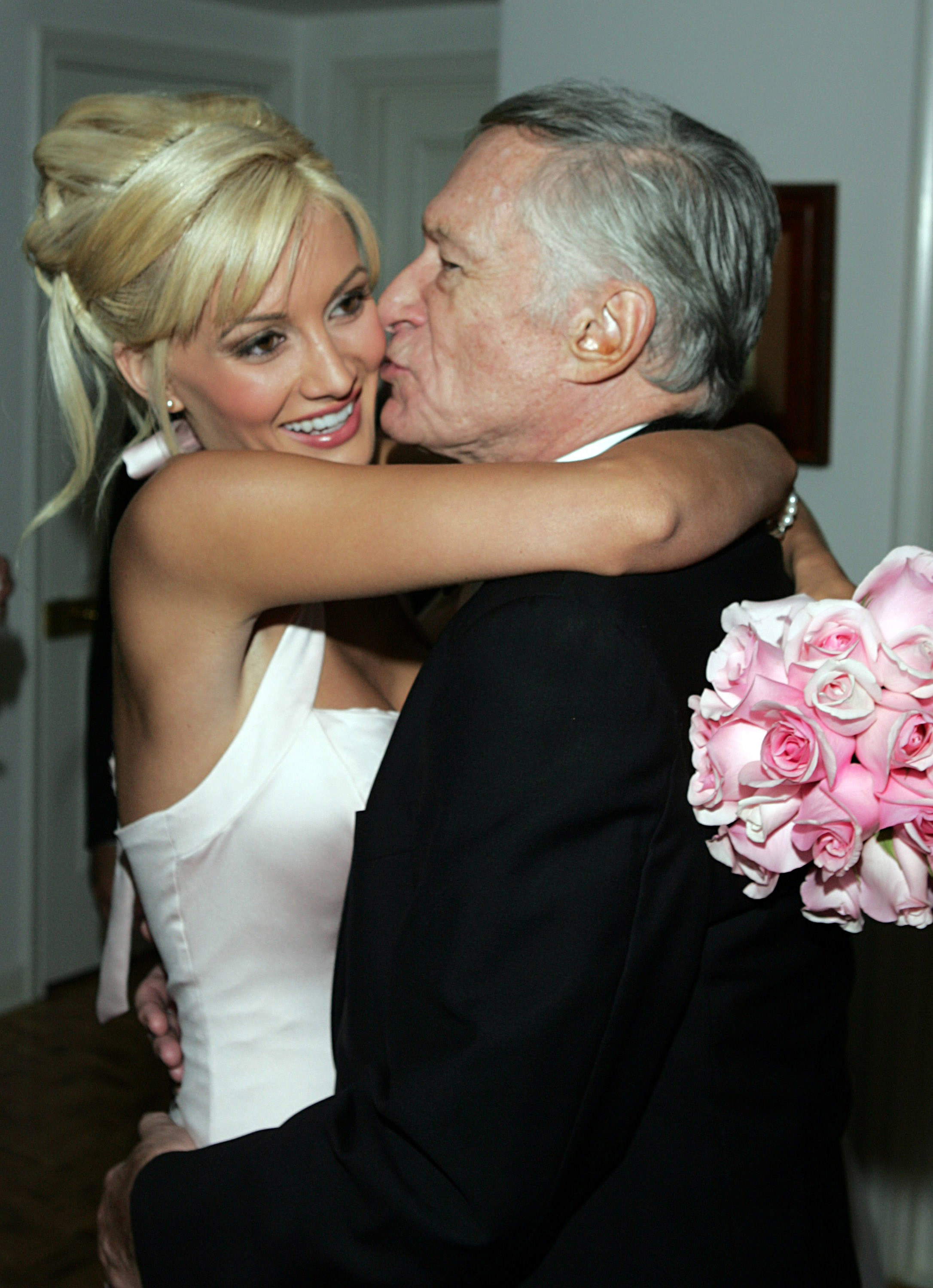 Holly and Bridget went on to discuss their negative experiences with Hefner on their own podcast, Girls Next Level, where they've recounted being pressured to partake in group orgies and feeling terrified to leave in case any of their "revenge porn" was leaked.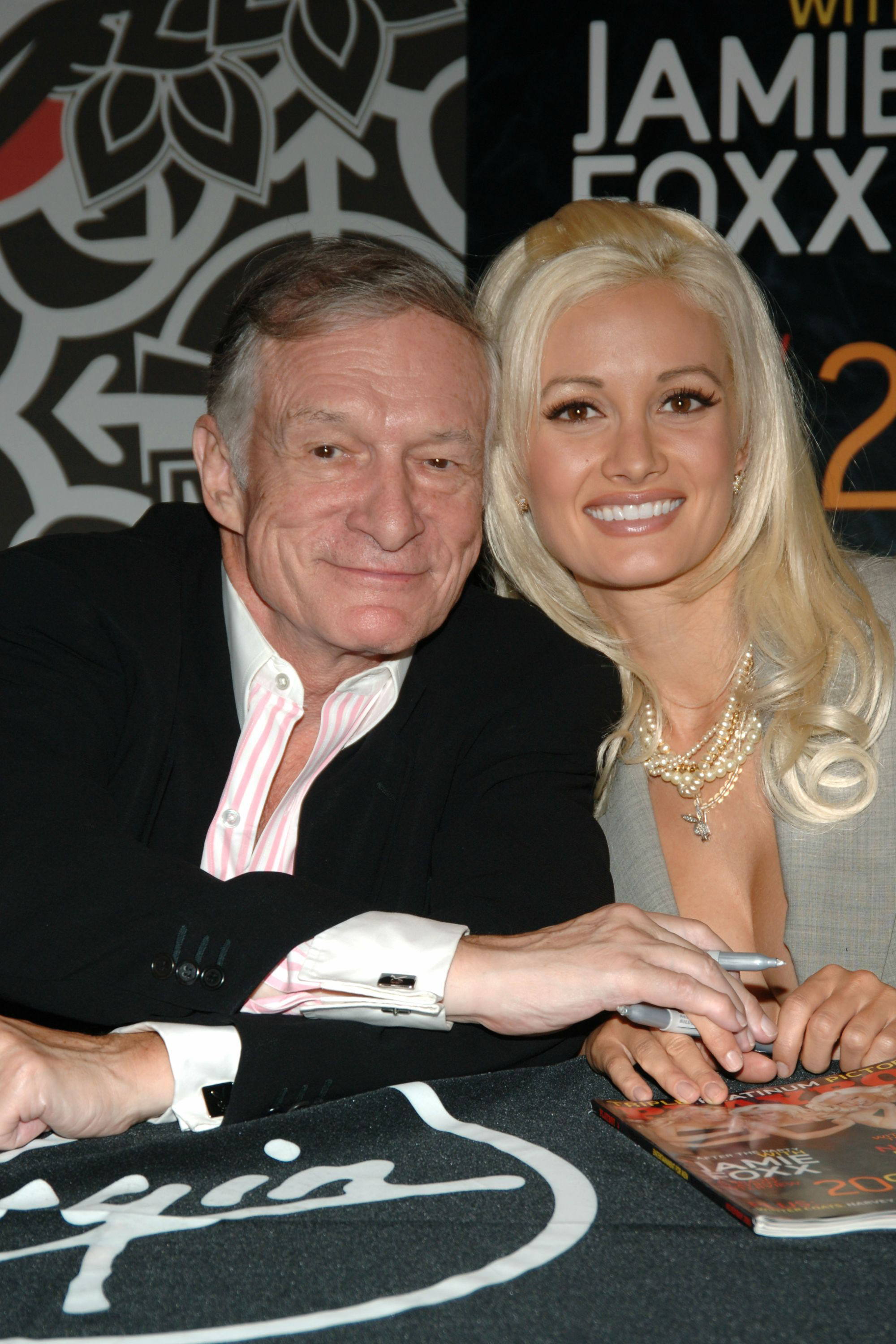 After Holly in particular expressed her fears around Hefner's "mountain" of revenge porn, which allegedly included photos of women taken while they were "wasted out of their minds," the mogul's widow, Crystal Hefner, revealed that she found the "thousands" of pictures and "ripped them up."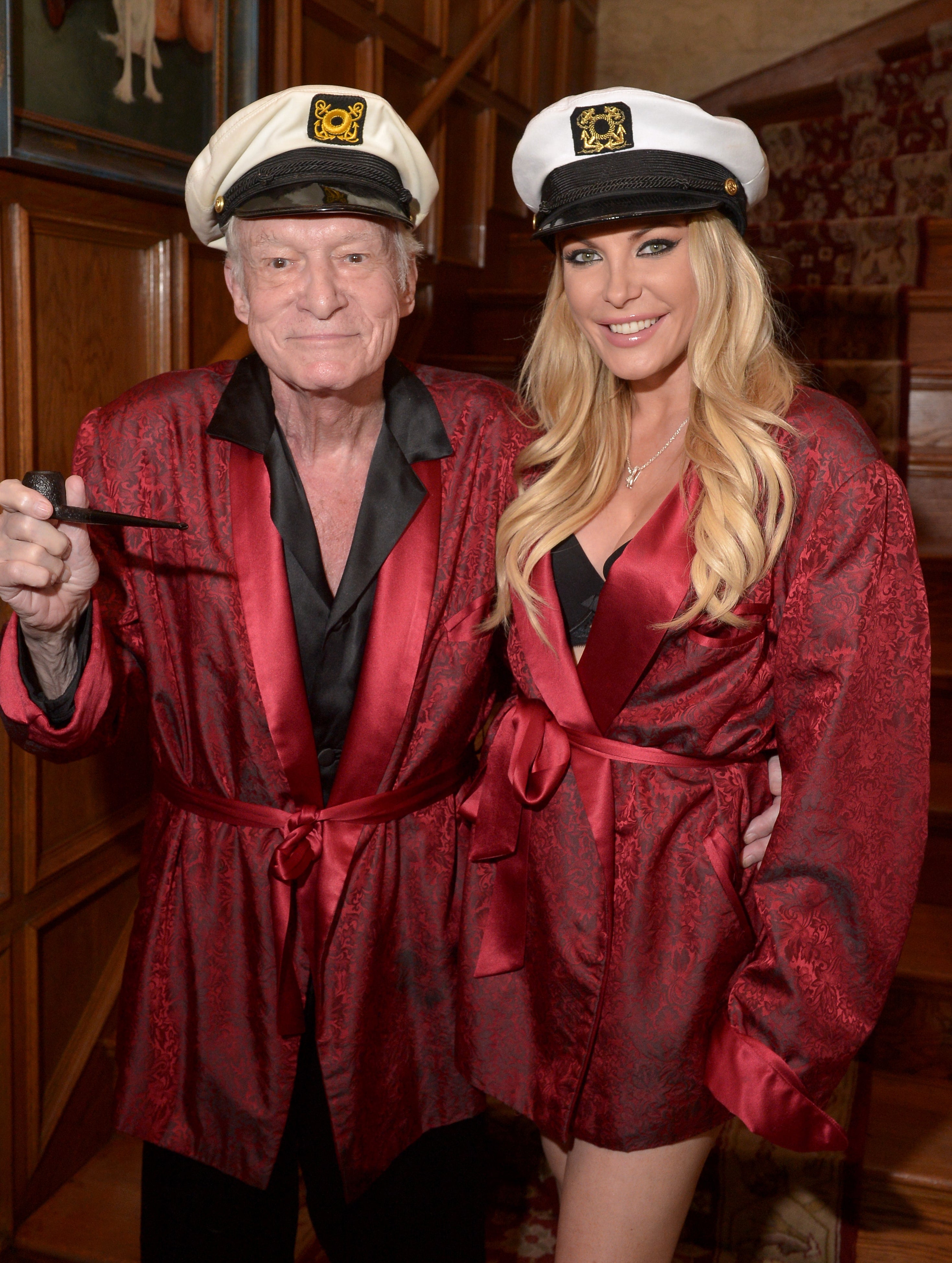 For some context, Crystal was just 21 when she met the late Playboy founder, then 81. They got married roughly five years after first meeting, when she was 26, and remained together until his death in 2017.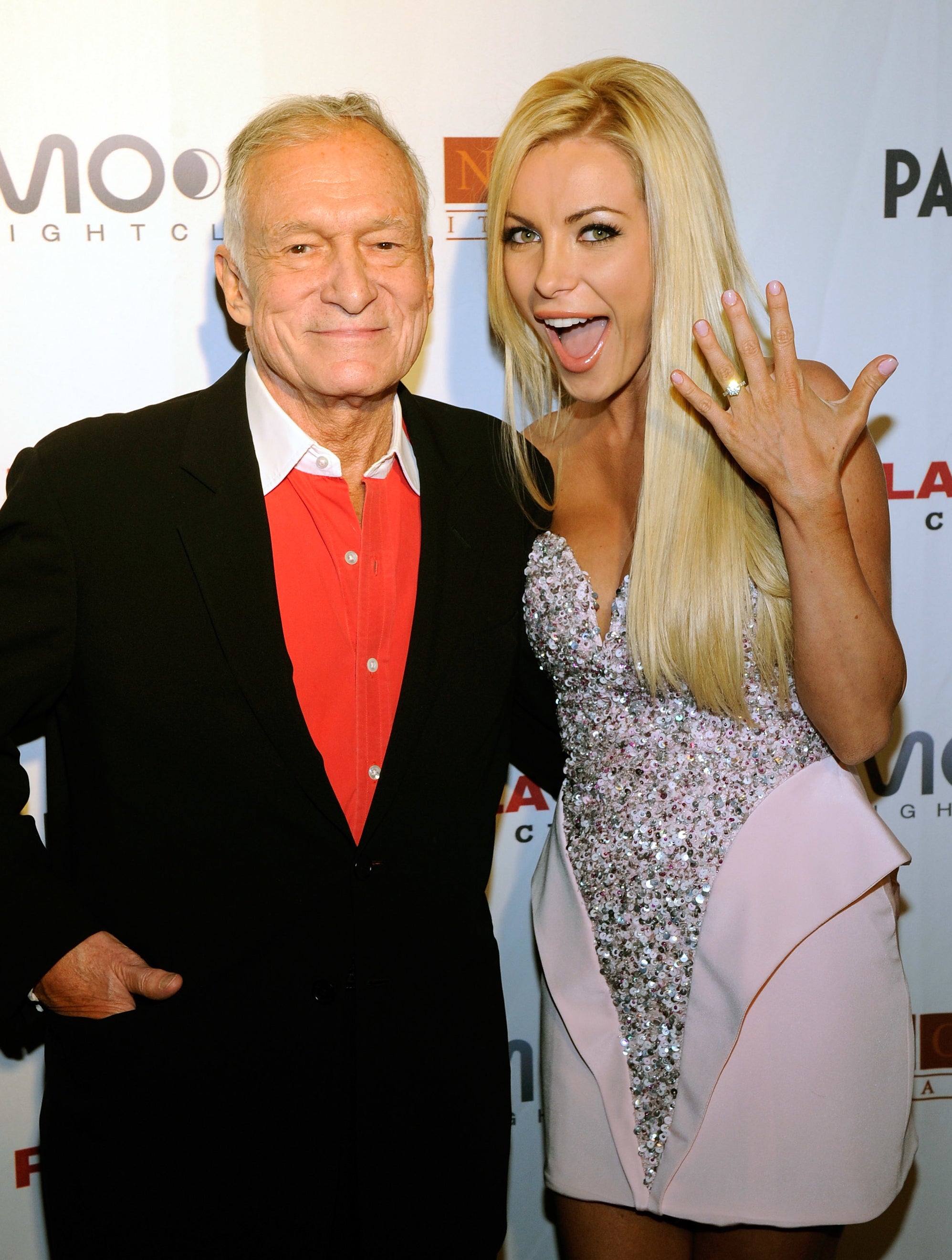 Last year, Crystal — who had spent years mostly speaking positively of Hefner — vowed to tell her "complicated and conflicting" truth as she noted that she'd been "exploited like never before" at the Playboy mansion.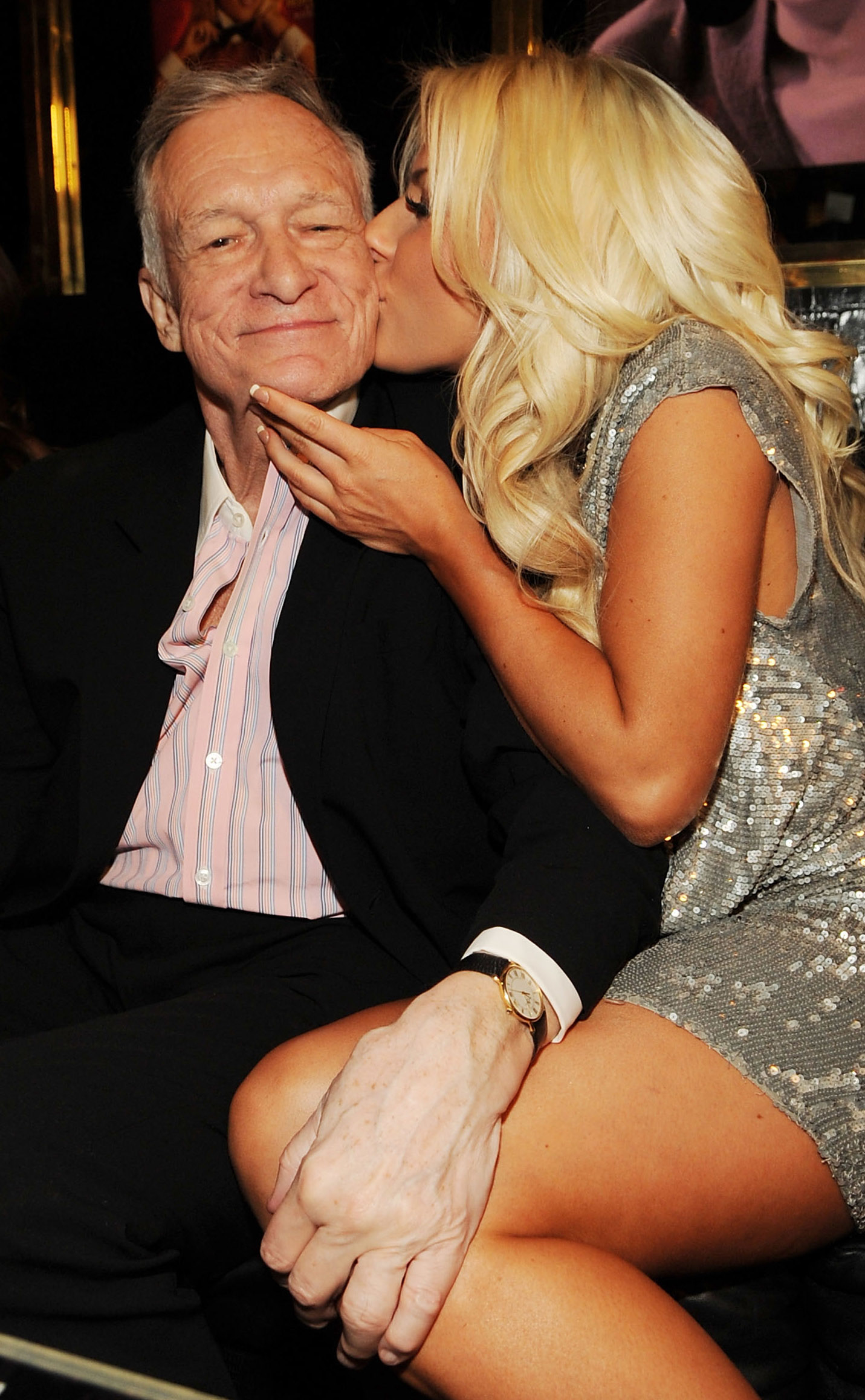 "I've been on the fence about telling my story because it's complicated and conflicting in ways. But I think the best way to tell it is to be 100% honest and transparent so my lessons can hopefully help you, too," she wrote on Instagram.
And now, Crystal is doing exactly that with her soon-to-be-released memoir, Only Say Good Things: Surviving Playboy and Finding Myself.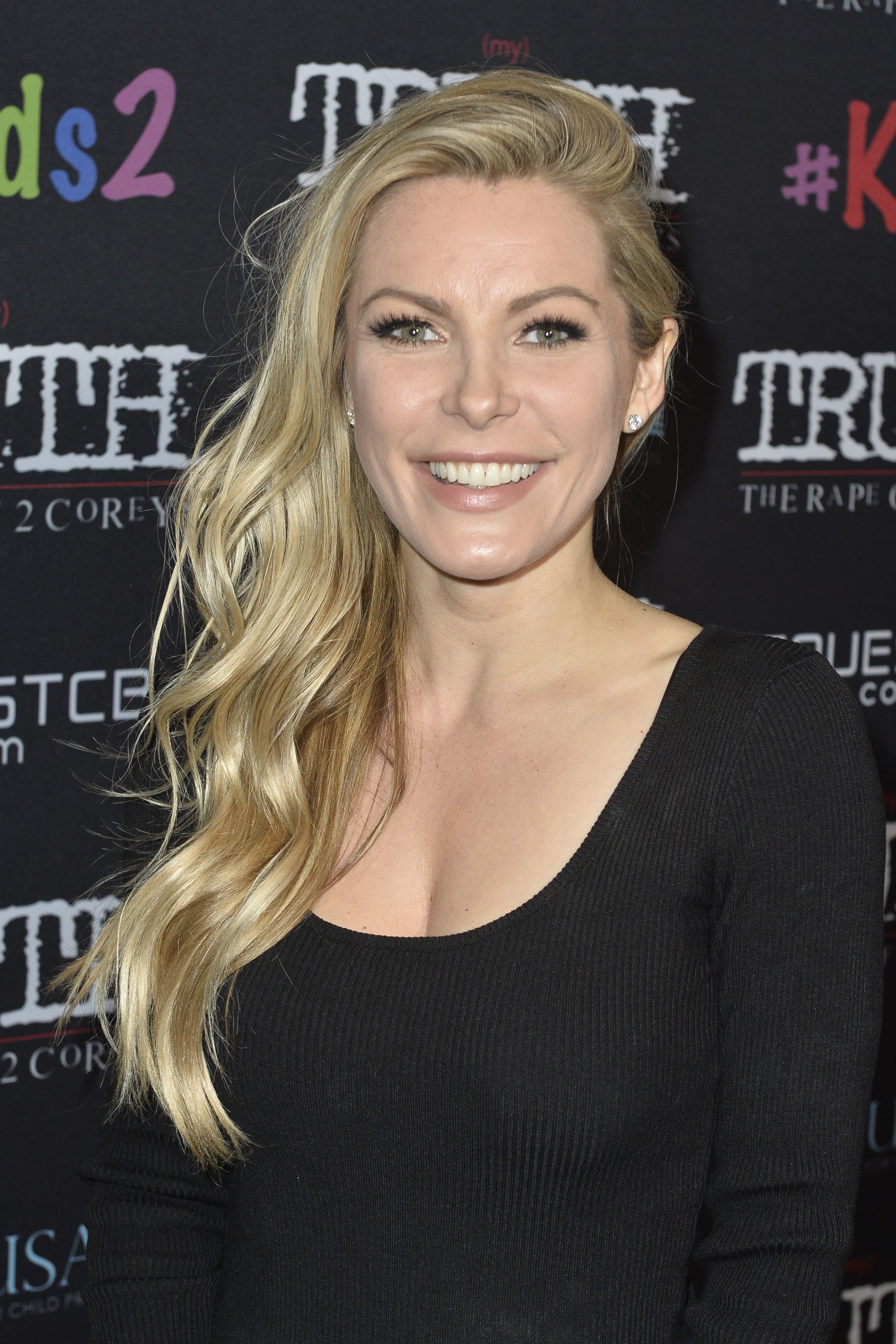 Sitting down with the Daily Mail this week ahead of her book's release, Crystal opened up about being expected to partake in group orgies with Hefner and the other Playmates.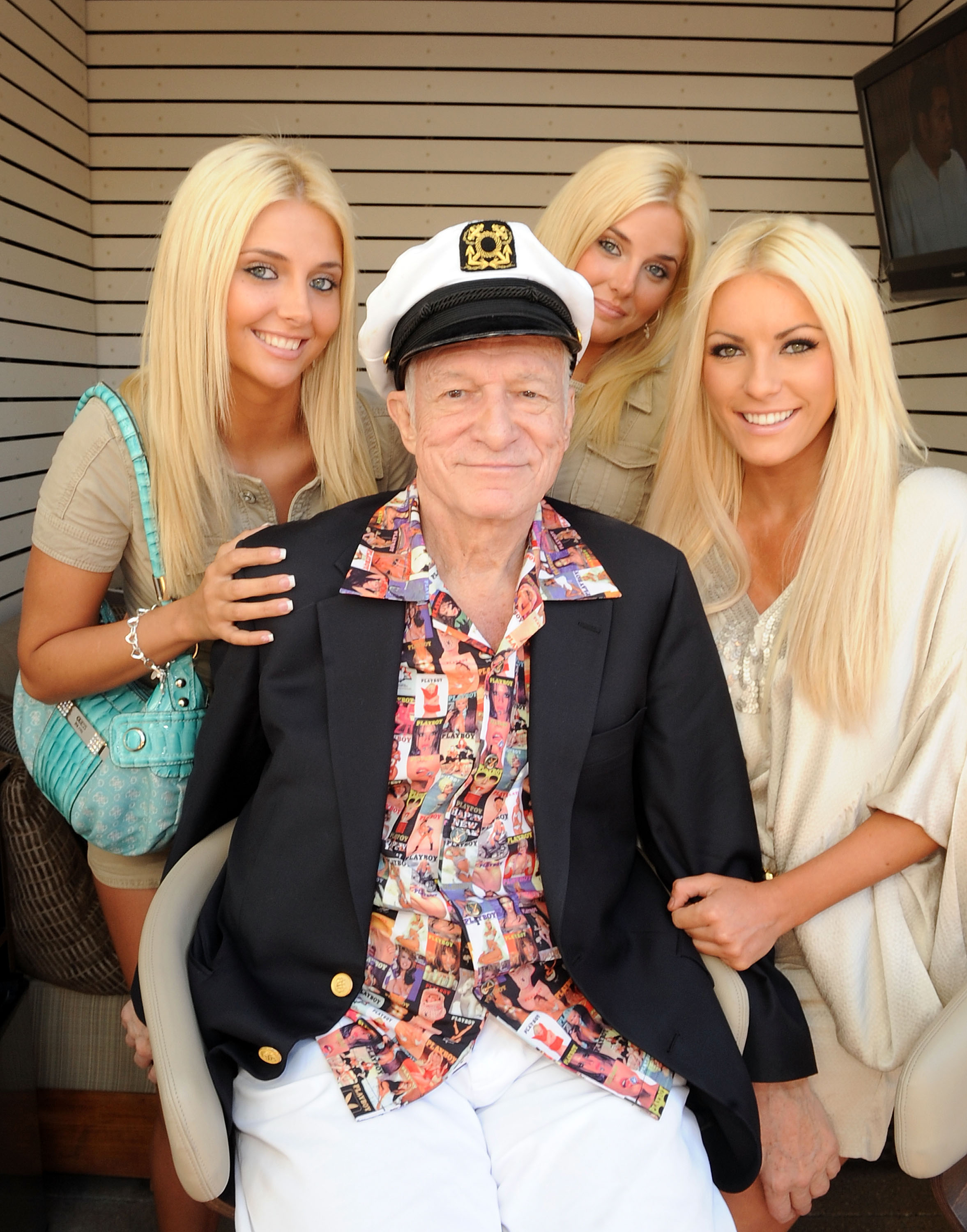 "It was embarrassing," she said. "I don't know the most people there'd been in our bedroom at one time but — a lot. Pretty bad."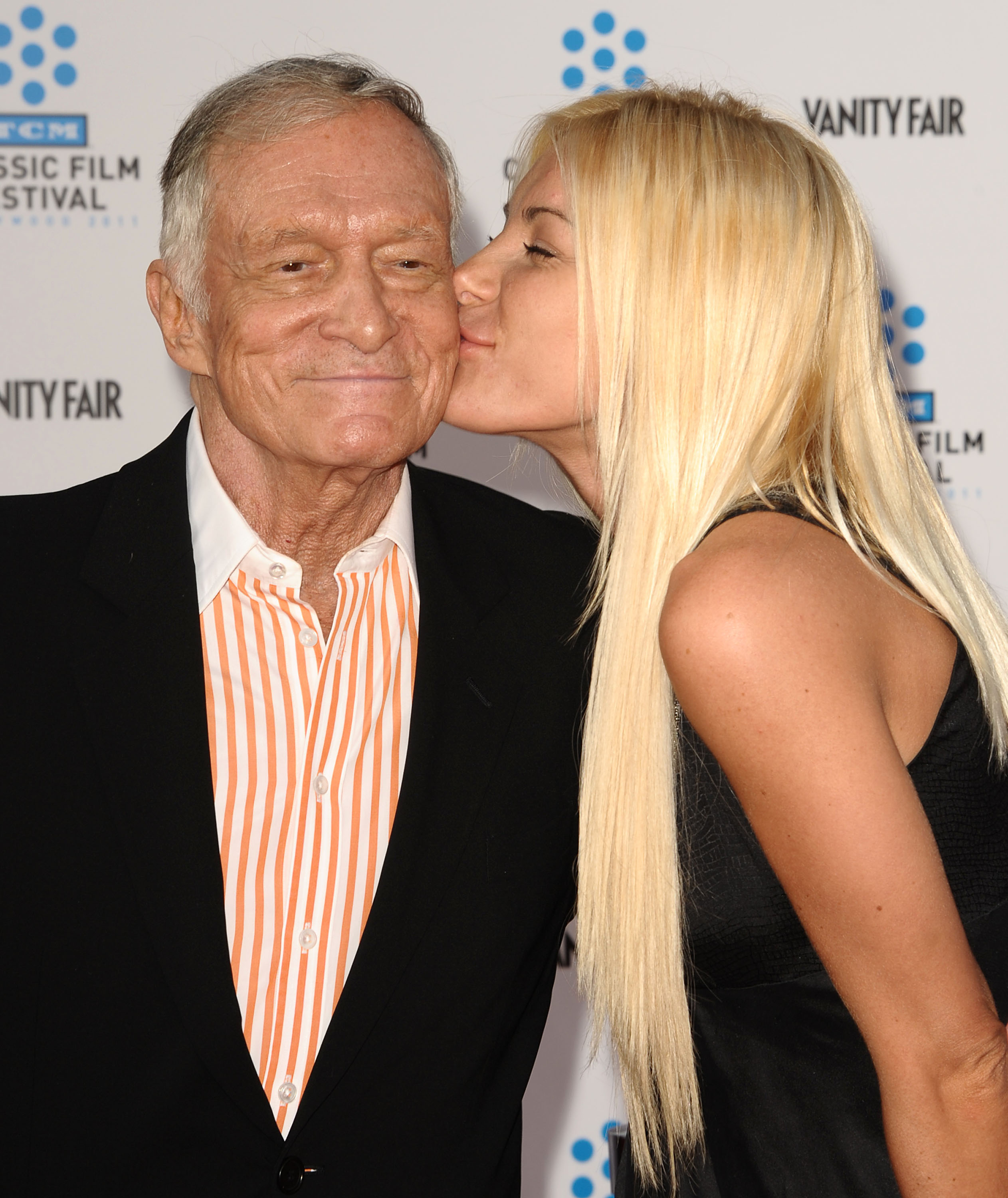 "We were like, 'Oh, now it's your turn.' Nobody really wanted to be there, but I think in Hef's mind, he still thought he was in his 40s, and those nights, the people, the mansion, solidified that idea. He felt, 'I've still got it,'" she continued.
As for the first time that she and Hefner got together, Crystal said that she was invited to move into his mansion "right away," alongside his then-18-year-old twin Playmates.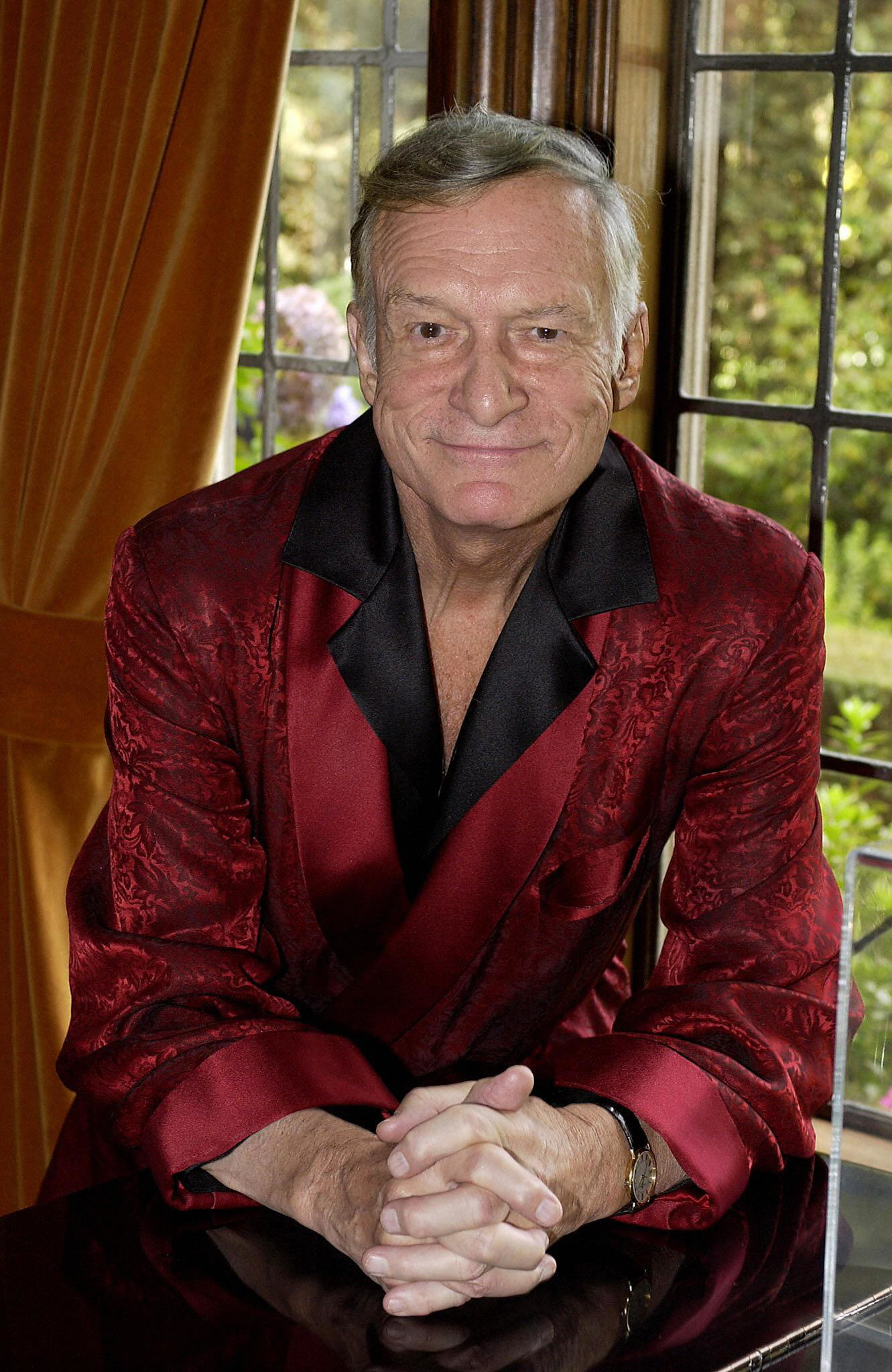 The writer of the article noted that Hefner would heavily police Crystal's appearance, right down to what shade of nail polish she wore. He purportedly issued a 6 p.m. curfew every night to ensure that she was home to eat dinner with him and watch his favorite movies.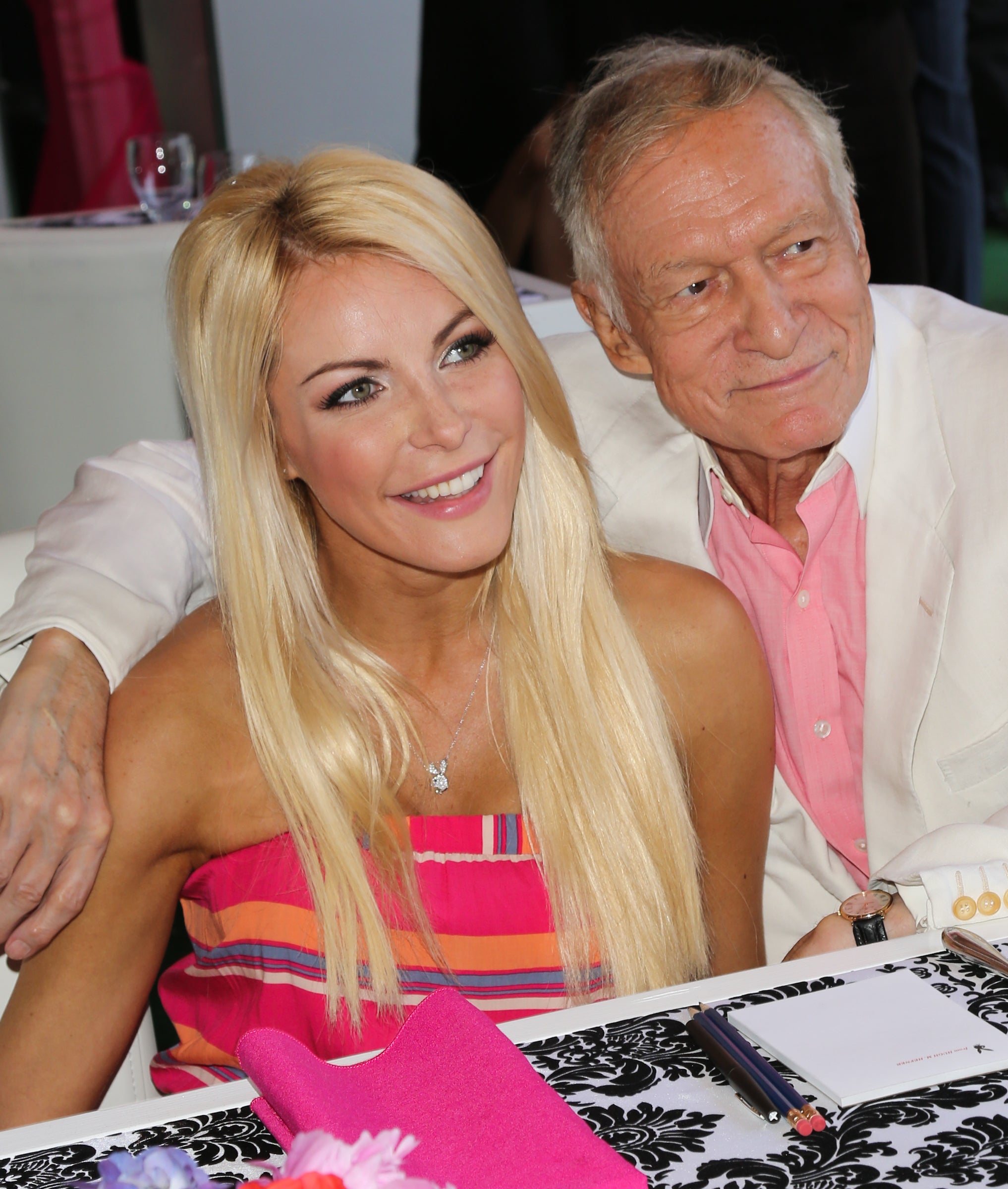 Crystal went on to suggest that her coming from a "broken" family influenced her involvement with Hefner at such a young and vulnerable age.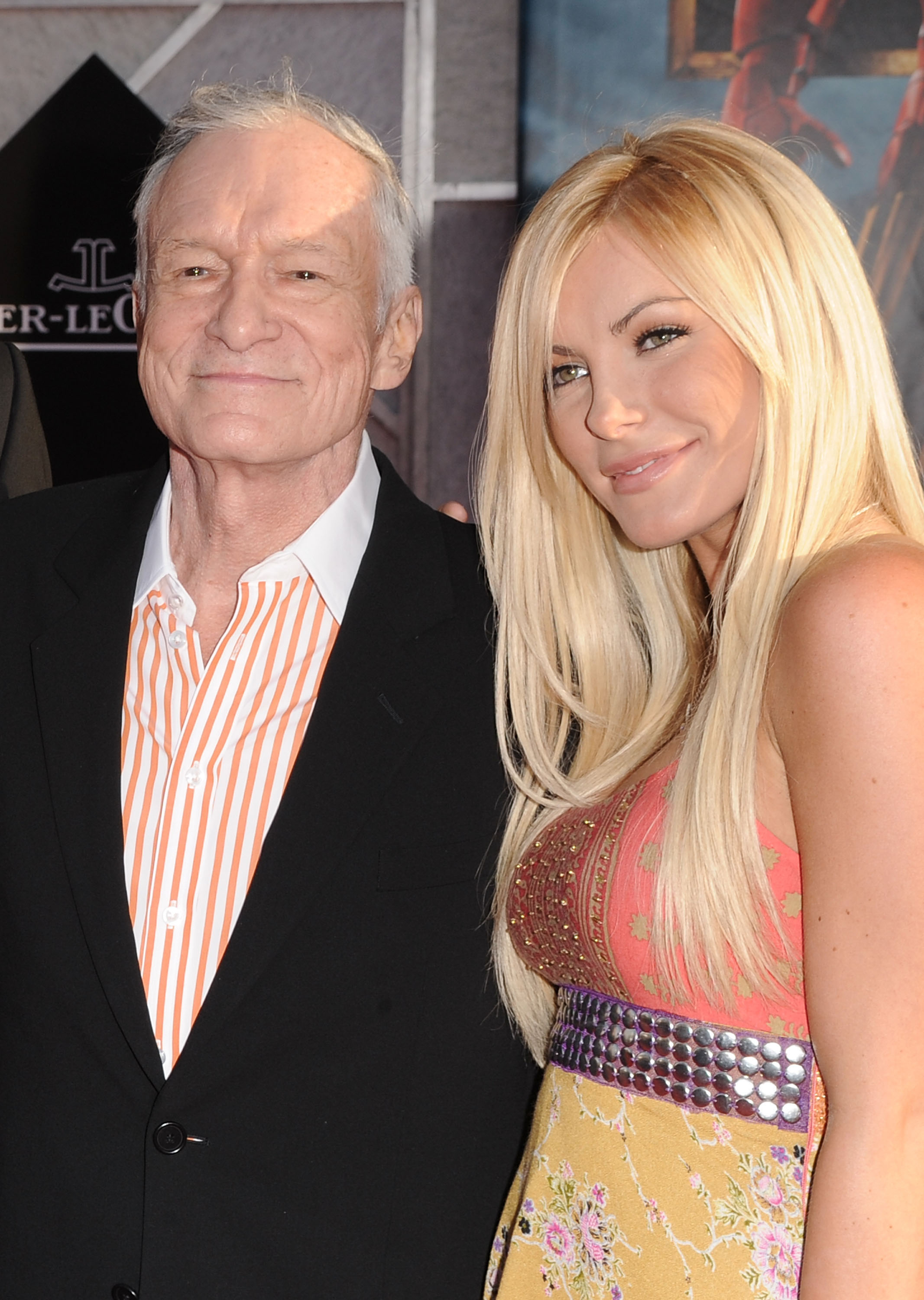 "If that was my daughter now — it wouldn't happen. All I can say is that if you come from a happy, perfect, loving childhood, you don't usually end up with someone who was already 60 years old by the time you are born," she said.
"The other day I found a picture of me with him at the very beginning. It's just so sad," she said. "I look back and I feel sorry for that girl. There was going to be this Wizard of Oz moment where the fantasy fades, you draw back the curtain and see the reality of it. But he who has the money makes the rules, right?"
"When your family is broken, you feel like you don't really belong anywhere. You depend on the kindness of others and you make yourself small to try to fit in. You have no power. Then I met Hef. He lived how the other half lives. You feel, 'Wow, I could belong here, too,'" Crystal went on.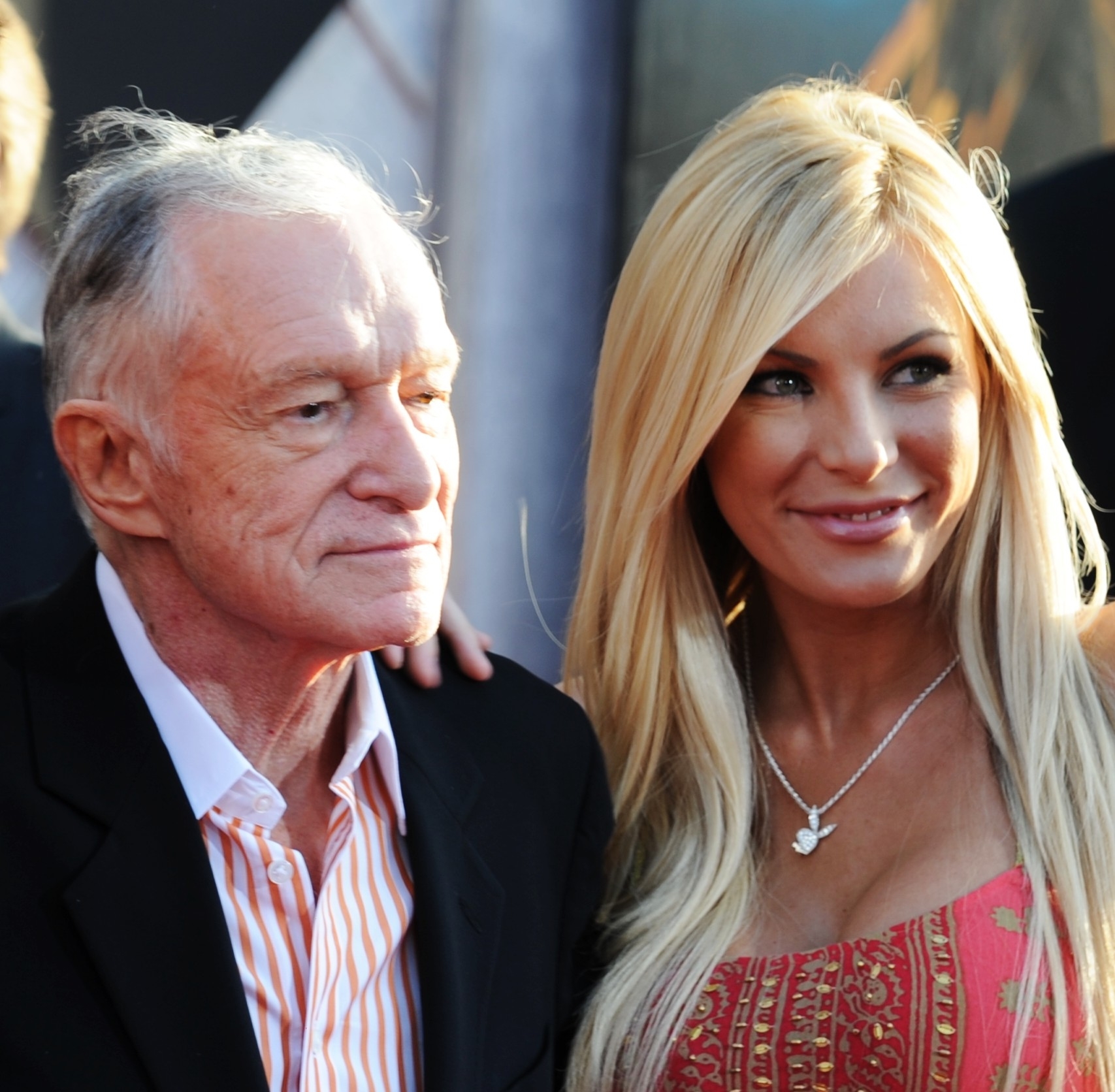 "At first, the Playboy Mansion felt like a sanctuary. It wasn't. But then you either abide by it or you leave, and I didn't feel like I had anywhere else to go or that I could make anything of myself," she added.