The couple were married for 14 months and dated for roughly five years prior to tying the knot in an intimate ceremony in Thousand Oaks, California, in June 2022. The wedding came shortly after the termination of Britney's 13-year conservatorship, under which she allegedly wasn't allowed to marry Sam or have kids with him.
Earlier this week, reports alleged that after filing for divorce, Sam was "threatening" to release "embarrassing" information about Britney unless she renegotiated their prenuptial agreement.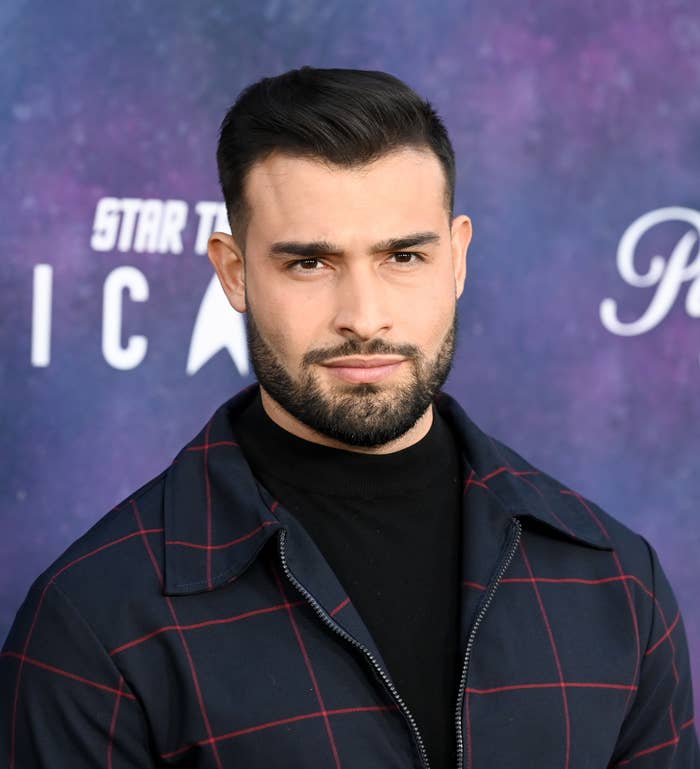 A source purportedly told Page Six that Sam had allegedly sought to change the terms of his and Britney's prenup, reportedly prompting her to hire high-powered divorce attorney Laura Wasser.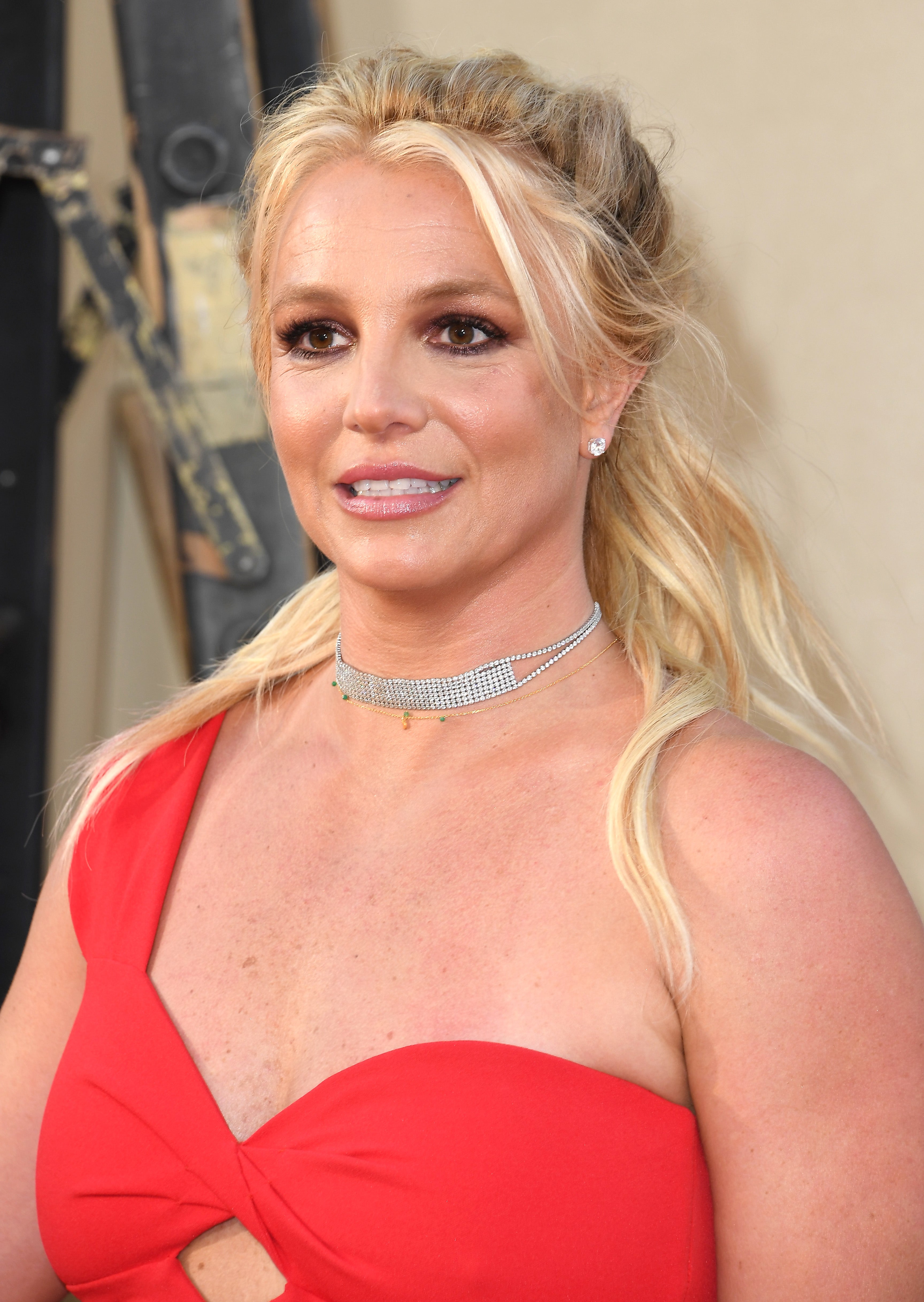 However, through his representative, Sam wound up denying the claims that he was "challenging the prenup" and "threatening to exploit" Britney.
"There are many claims that Sam is challenging the prenup and threatening to exploit his ex-wife with videos. However, all these claims are false," his rep told Entertainment Tonight.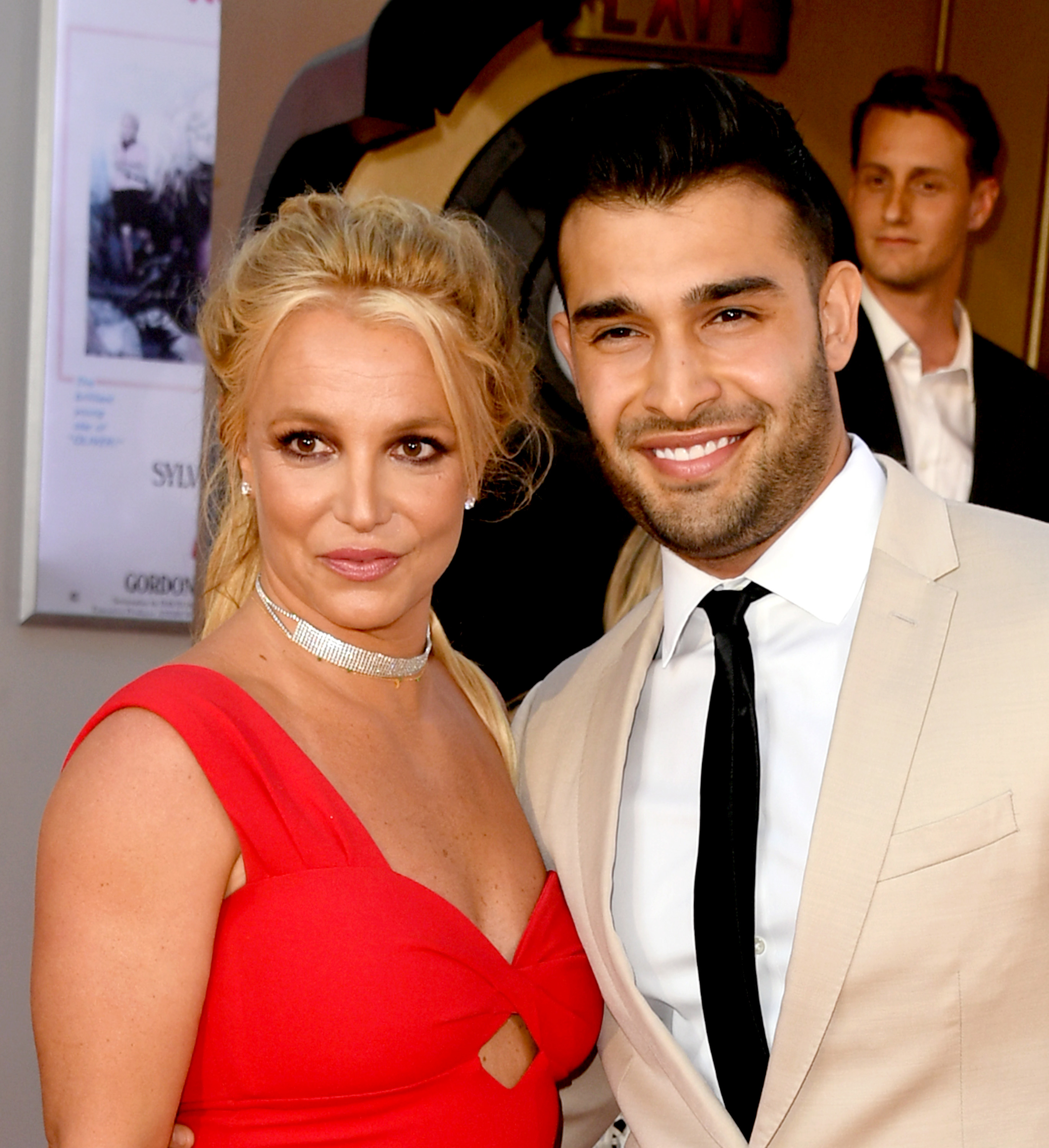 "No negative intention has ever been directed towards her and never will be," they added. "Sam has always and will always support her."
While Sam has denied challenging his and Britney's prenup, the legal documents surrounding their divorce, which have been obtained by BuzzFeed, reveal that he is seeking spousal support and requesting that she cover his legal fees.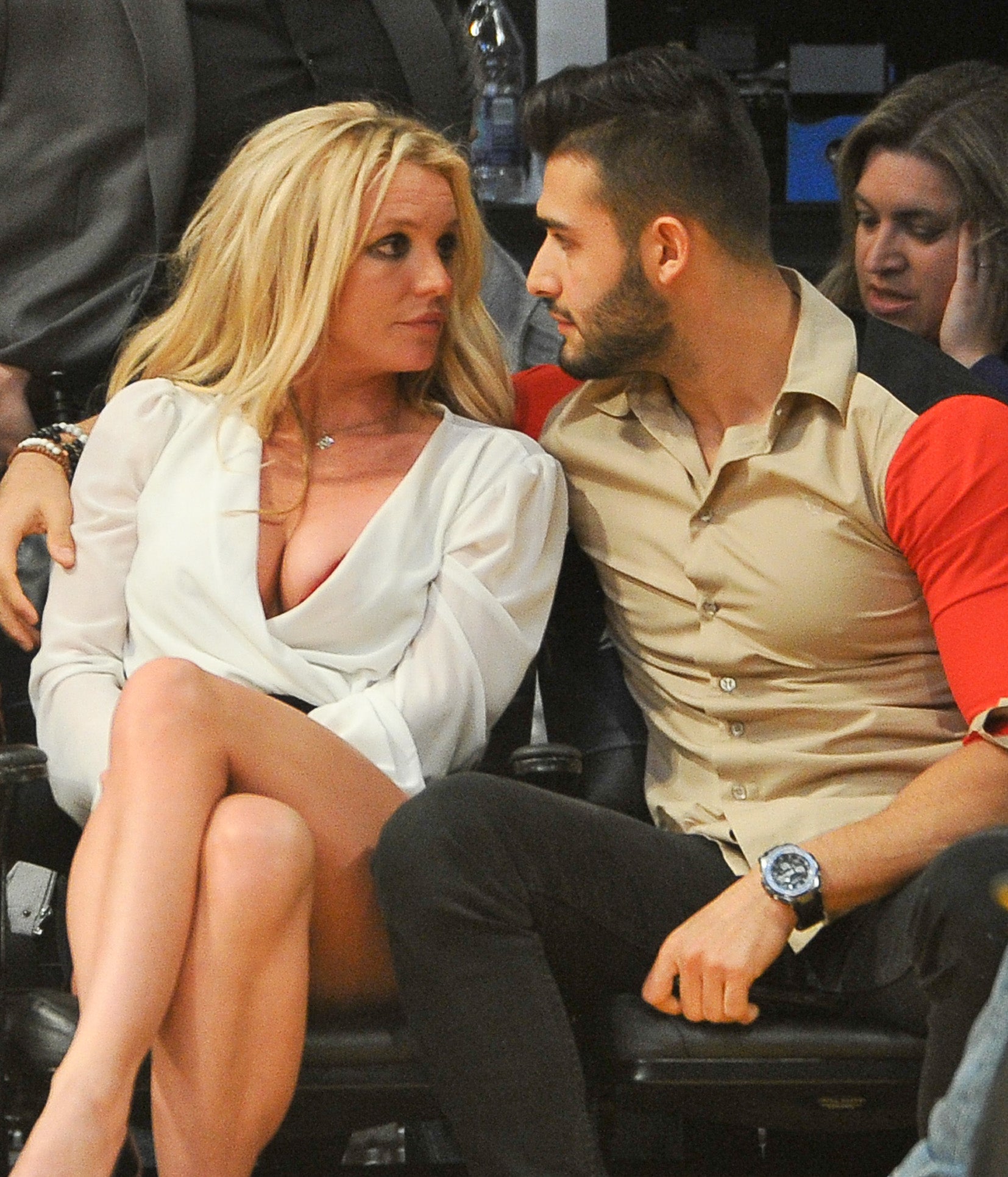 The documents, which cite "irreconcilable differences" as the reason for their divorce, were filed by Sam on Aug. 16 — the same day that TMZ broke the news of their split, alleging that they'd had a heated dispute when Sam confronted Britney over rumors that she'd cheated on him. A source later claimed that Britney vehemently denied the infidelity allegation.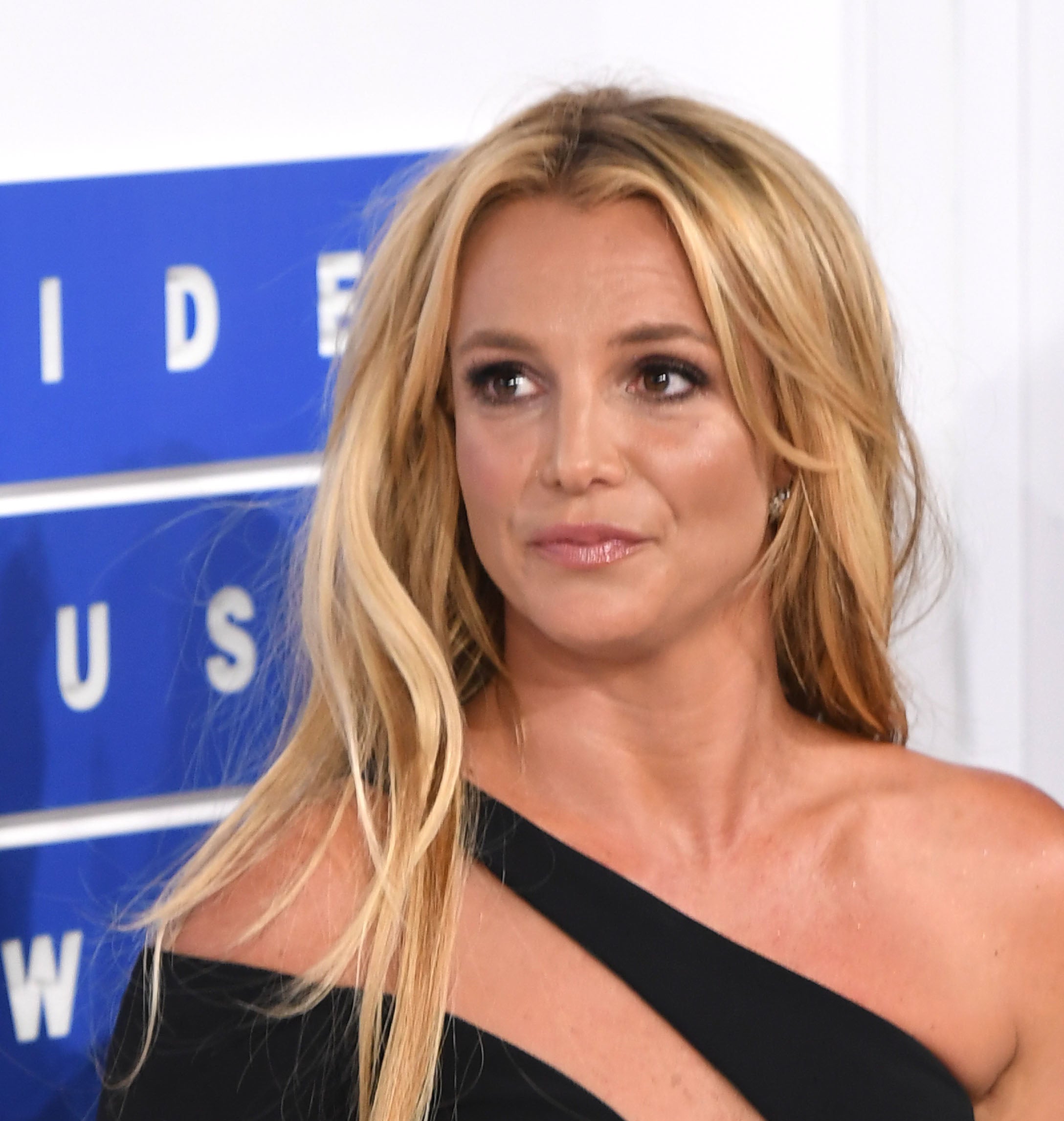 Although Sam was the one who filed for divorce, the documents show that he has requested that Britney cover his attorney fees and is seeking spousal support from her. Sources have since claimed that the couple's prenuptial agreement will prevent him from getting anything — including spousal support — from Britney, though this remains to be seen.
What's more, the court documents reveal that Sam filed to separate from Britney on July 28, 2023 — which was just three days after she memorably posted about a pregnancy scare.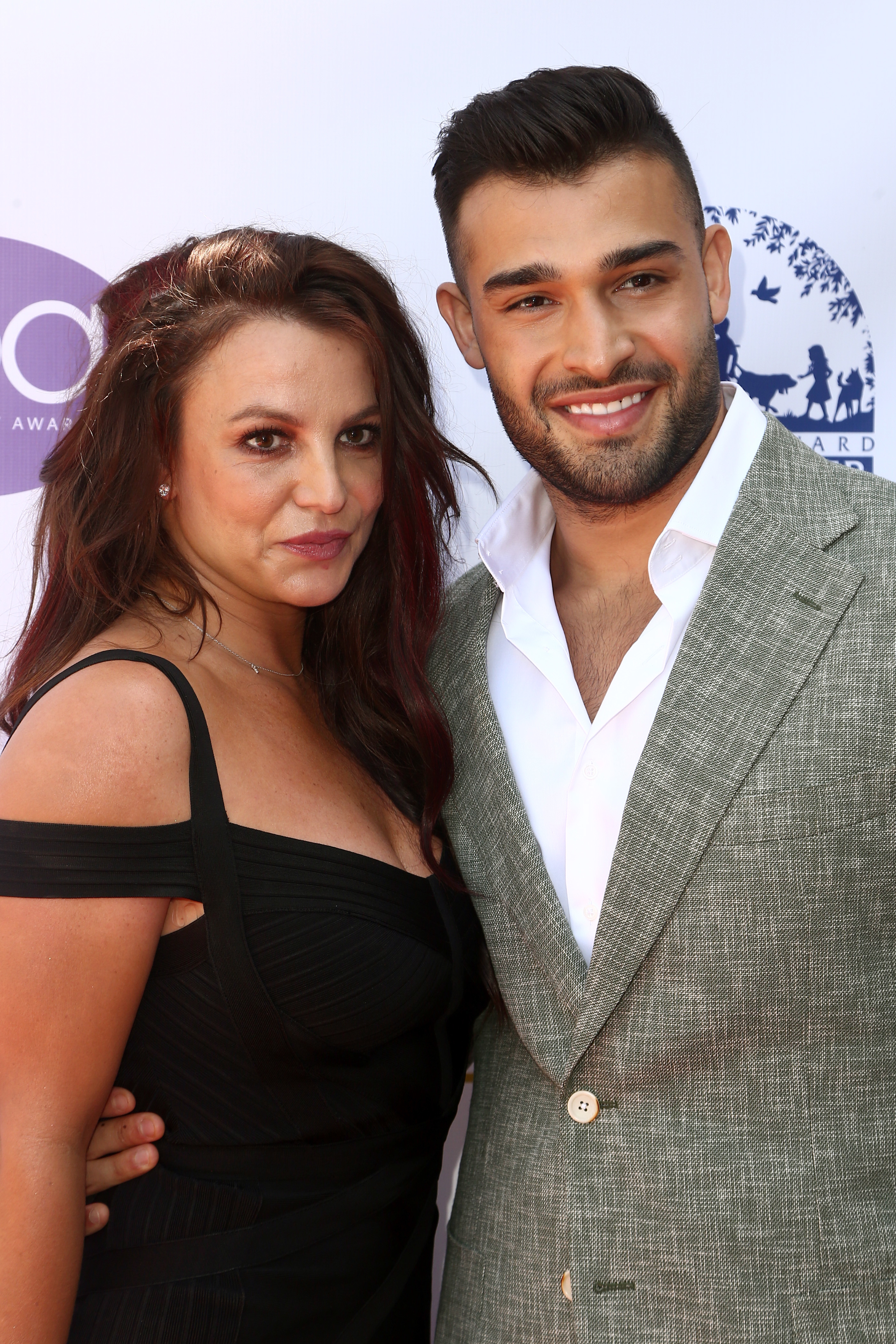 On July 25, Britney shared a lengthy Instagram caption revealing that she believed she was pregnant while she and Sam were on a trip to Mexico because of how "nauseous" she was.
"I will be honest I woke up this morning and thought I was pregnant because I'm so nauseous," she wrote before adding that she ended up considering the heat as the reason for her nausea.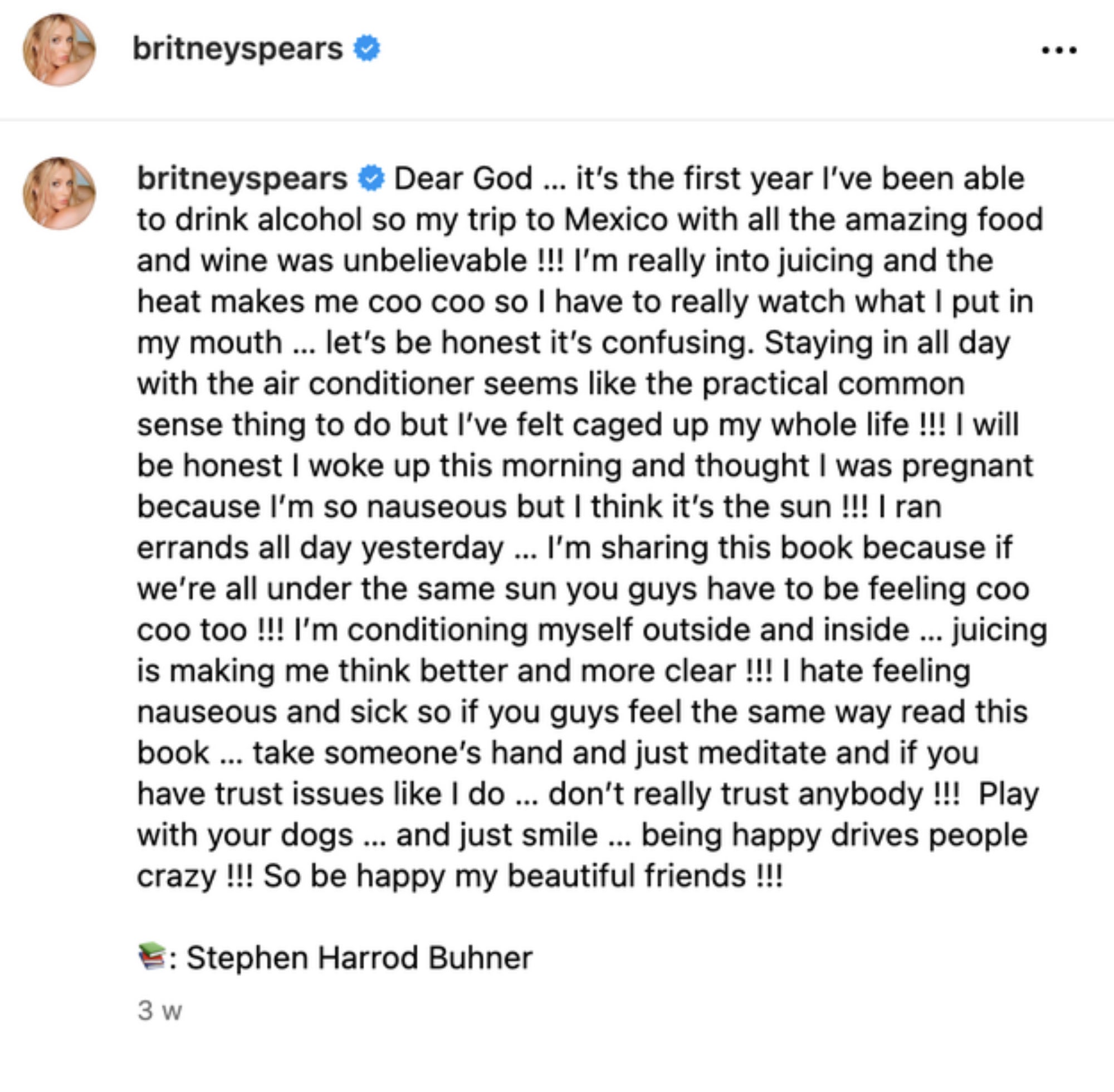 The next day, Britney shared a message to Instagram that read, "Pray bold prayers!" The posts came just over a year after Britney and Sam announced that they were committed to trying to grow their family after she had a miscarriage.
In a joint Instagram post, they wrote, "It is with our deepest sadness we have to announce that we have lost our miracle baby early in the pregnancy."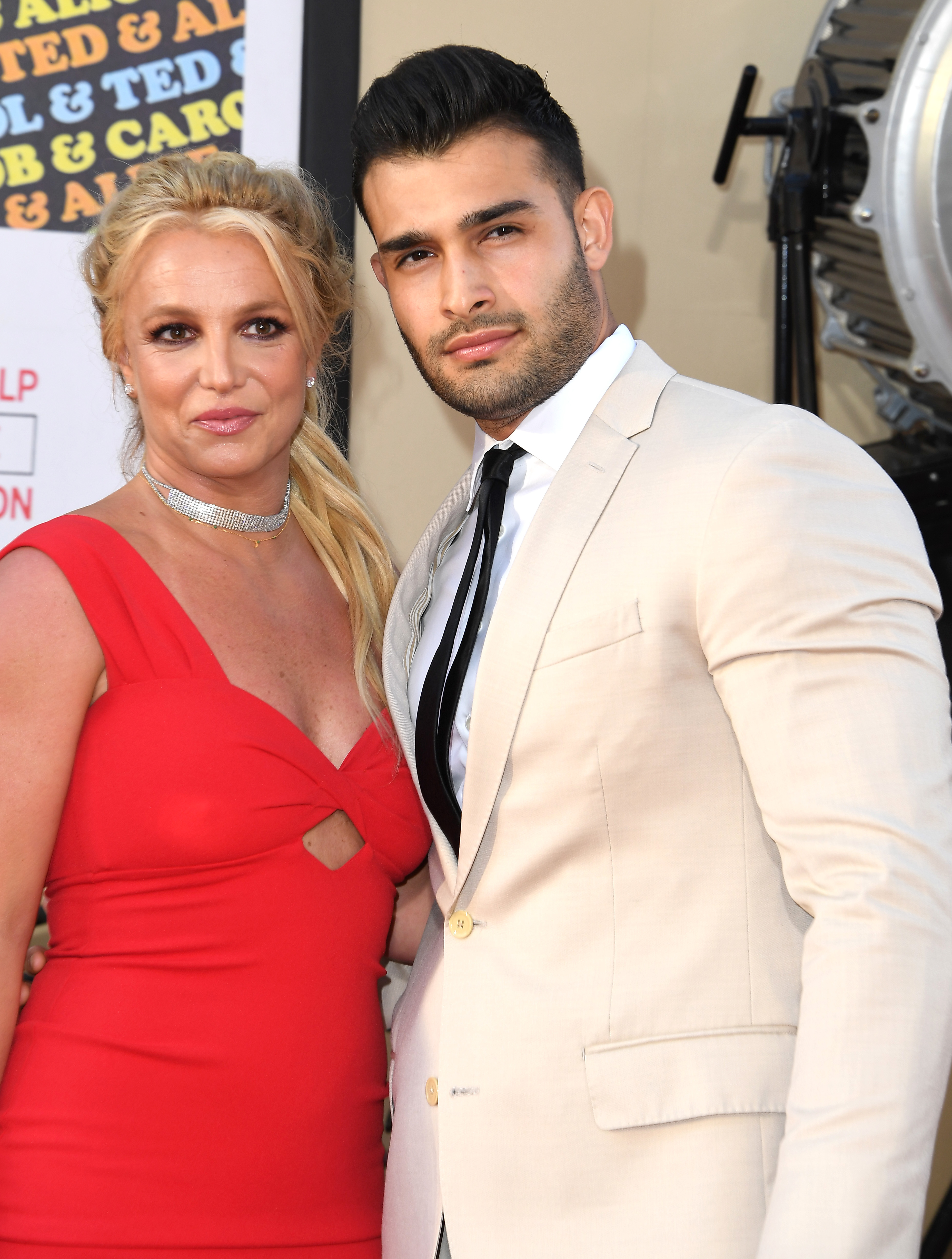 "This is a devastating time for any parent. Perhaps we should have waited to announce until we were further along however we were overly excited to share the good news," they added.
While Sam released a statement last night stating that he and Britney will always "love and respect" each other, the pop star has yet to publicly address the divorce. However, she has shared a series of cryptic messages to her Instagram page — which, as fans will know, she sometimes fills with subtle messages for her followers to decode.
Interestingly, the first post she shared after the news broke featured a seemingly meaningless photo of herself riding a horse on a beach, in which she wrote that she was "buying a horse soon." However, it turns out that the picture was actually taken around the very time that she and Sam legally separated, according to the dates listed in the court documents.
On July 15 — just under two weeks before the listed separation date — Britney posted a series of photos of herself riding a horse on a beach while she was on the aforementioned Mexico trip with Sam. In the photos, she's wearing the same outfit as the one in her more recent image. She also wrote, "First time on a horse at the beach !!! I scared myself because I've never felt so alive," and "After horses I was lit," as she shared two videos of herself dancing.