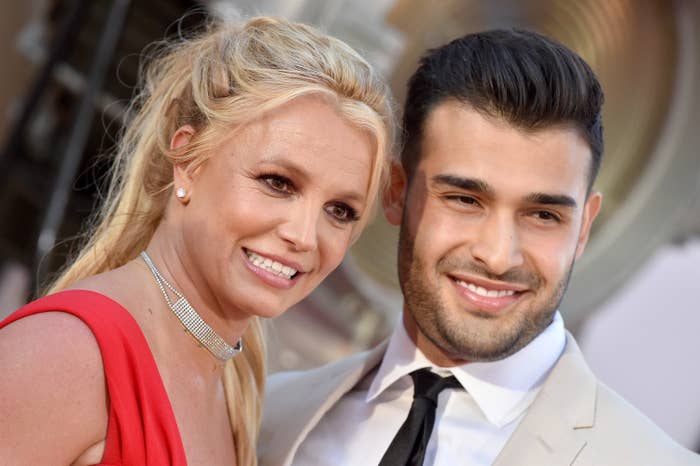 Britney Spears has shared that she miscarried her pregnancy in an announcement published in a joint Instagram post with her fiancé, Sam Asghari.
"It is with our deepest sadness we have to announce that we have lost our miracle baby early in the pregnancy," said the statement.
"This is a devastating time for any parent. Perhaps we should have waited to announce until we were further along however we were overly excited to share the good news."
Speaking on the loss of her pregnancy, Spears said that she and Asghari would "continue trying" to grow their family before thanking fans for support and requesting privacy.
"Our love for each other is our strength," said the joint post.
"We are grateful for what we have in the process of expanding our beautiful family," Spears said in the caption accompanying the post.
Last month, the 40-year-old pop star announced that she and Asghari were expecting their first child together. Spears is the mother of two children from her previous marriage to Kevin Federline.

The announcement of the pregnancy was met with celebration from supporters and came a few months after the singer was released from her nearly 14-year conservatorship, which extended control over her reproductive choices.
During the course of the petition to end her conservatorship, Spears told a Los Angeles County Superior Court judge in shocking testimony that she had not been allowed to make a doctor's appointment to remove her IUD.
"I deserve to have a life," Spears said at the time. "I deserve to have the same rights as anybody does by having a child, a family, any of those things, and more."