"Roseanne," Erased
Spoilers about the series premiere of The Conners — Roseanne without Roseanne Barr — begin immediately.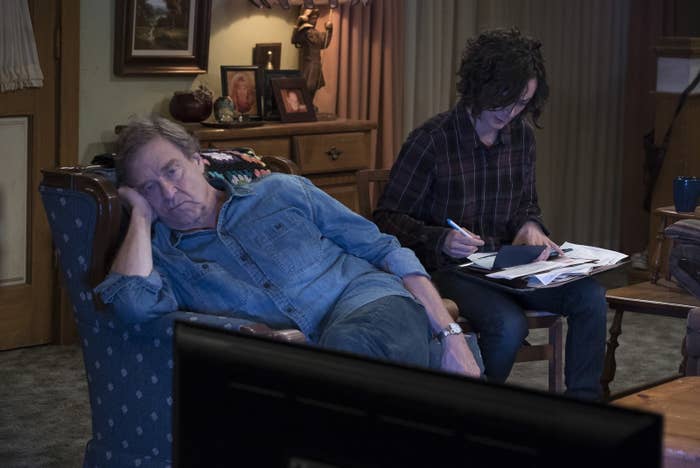 Well, Roseanne Barr did always want Roseanne to be topical, and with her character dying from an opioid overdose on Tuesday night's series premiere of The Conners, the spinoff's writers have granted her a final wish.
Roseanne's death on The Conners took place entirely without Barr. There was no hint of the actor-producer's presence anywhere — not onscreen, not among the family photos in the Conners' living room, and not in the show's credits. Her total erasure was the only way for The Conners to forge ahead, so great has been Barr's disgrace.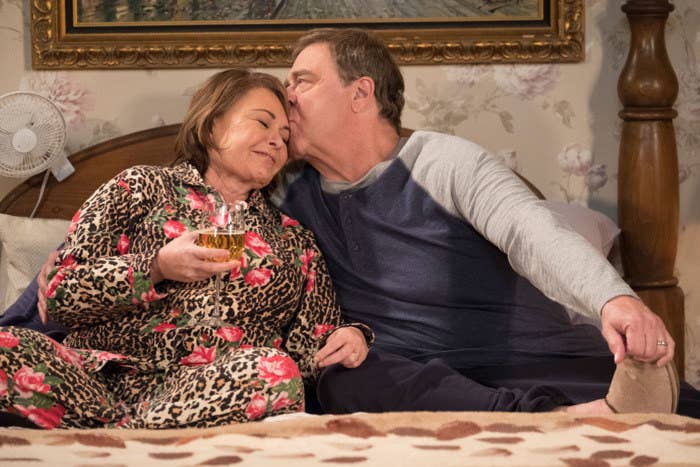 Strangely — but conveniently, as it turns out — the character's death was foreshadowed on the season finale of Roseanne last spring, during a poignant conversation between Roseanne (Barr) and her husband, Dan (John Goodman), the night before she was to have knee surgery. A worried Roseanne said she was scared of dying, and the stalwart and loving Dan tried to make jokes to reassure her.
"I'm serious, Dan," she said. "You've been taking care of me almost my whole life. I don't want to go anywhere without you."
In the episode's final scene, before Roseanne's family surprised her with all her favorite foods, she prayed. "You know, Lord, they're gonna put me under tomorrow for surgery," she said. "And I hope I see my husband's face when I wake up, and not yours. No offense!"
That episode aired May 22, and brought the Roseanne revival's season to a close, solidifying its position as the No. 1 show on television. Exactly one week later, ABC canceled it after Barr — who had been wild and reckless on Twitter for years — compared Valerie Jarrett, a former adviser to Barack Obama, to an ape. The tweet was unmistakably racist, and the worst and most self-immolating result of Barr's belief in the batshit QAnon conspiracy theory, in which Jarrett, a powerful Democrat, is a character.
ABC's decision was swift, coming only hours after the disastrous middle-of-the-night tweet.
In the days, weeks, and months since the show's cancellation, Barr has careened through every possible emotion: She's been apologetic, defensive, angry, devastated, and berserk. The variance is not a surprise. The once-iconic Barr's fall was immediate, her reputation and legacy have been destroyed, and she will likely never have a career in mainstream entertainment again.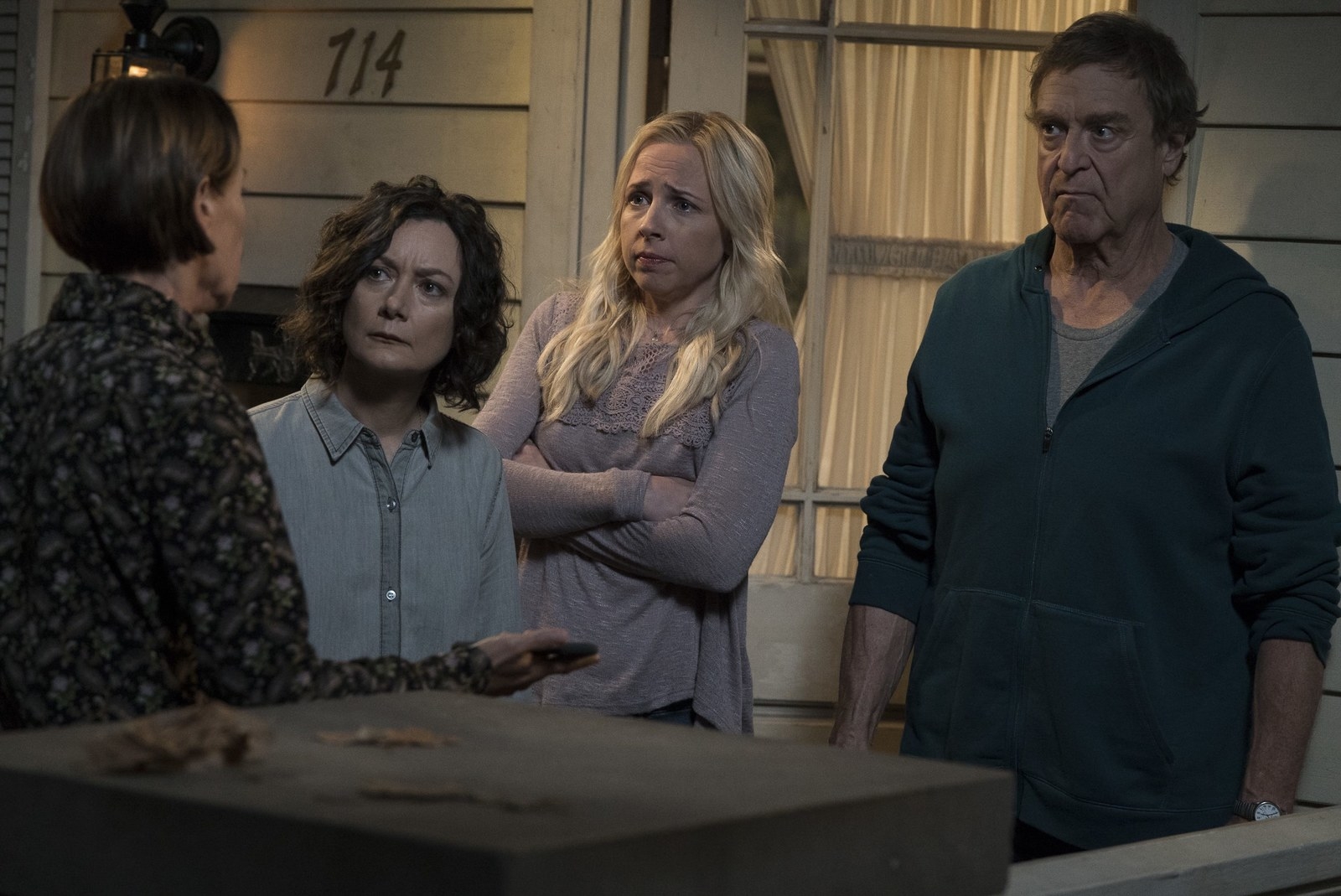 The Conners seeks to emerge from Roseanne's ashes untainted. And its premiere succeeds, playing to the strengths of The Conners' ensemble of actors, who are all called upon to react to Roseanne's death. Goodman's Dan is ravaged by mourning and turns his anger toward Marcy Bellinger (guest star Mary Steenburgen), the neighbor who gave the opioid-addicted Roseanne the painkillers that killed her after surgery. Oldest daughter Becky (Lecy Goranson), having already gone through an unexpected death with her husband, Mark, is in denial, and gets to be funny. (She clears out Roseanne's closet and finds the pills that had been prescribed to Marcy. "Damn," Becky says, "that's the only thing from Mom's closet that I wanted.") Sara Gilbert's Darlene, the daughter who was supposed to get away, but didn't, pours herself into bill paying. And in grief, Roseanne's flaky sister, Jackie (Laurie Metcalf), tries to set the Conner house in order for once, but ends up breaking down. "I don't want to go home," she says through tears. "I don't want to leave this house. Because I don't want to leave her."
(Yes, I'm leaving out Michael Fishman as D.J., because the show mostly does too. Fishman had largely given up acting in favor of producing in the years before Roseanne came back, and he is the cast's weakest link. It's unfortunate.)
The initial idea for The Conners — Roseanne without Roseanne — was hatched within days of the cancellation by Tom Werner of Carsey-Werner (the production company behind Roseanne), showrunner Bruce Helford, and Gilbert, who had commandeered the revival, and was an executive producer of that season. Once Werner's company was able to negotiate a deal with Barr that excluded her from future profits, ABC eagerly came on board again. (Without Roseanne, ABC would have finished last in the ratings among the Big Four networks last season.) The effort saved the jobs of a few hundred crew members, writers, and actors — all good things, of course. But there also seemed to be something unseemly about it, something mercenary. Something possibly even matricidal! These people (and ABC) knew all along how pernicious Barr's anti-Muslim, pro-Pizzagate politics had become when they had signed on to do the show again — and they all did it anyway.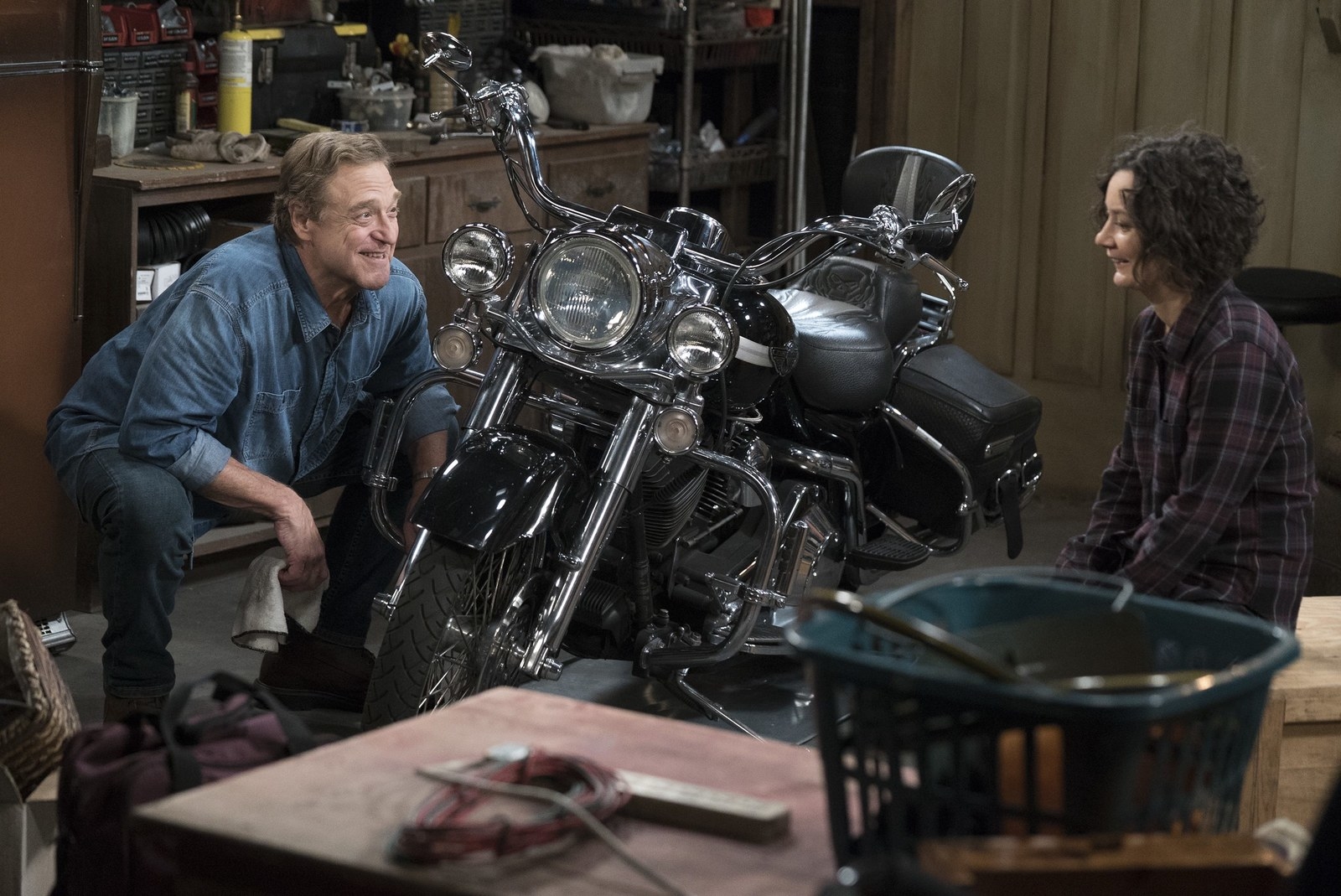 But if there was a cynical cash-grab behind the scenes, The Conners displays no schadenfreude onscreen. It's a little surprising — but a relief — how straight the show plays Roseanne's death. Part of the Roseanne brand was winking at the audience — for instance, about the two different actors playing Becky over the years (Goranson and Sarah Chalke), or about the revival bringing Dan back to life ("Dan, I thought you were dead!" Roseanne squawked in the early moments of the Season 10 premiere). There's no winking here, though. In a scene in which Dan and Darlene talk about missing Roseanne, he says, "She was gonna do what she was gonna do. She never listened to a damn person in her life." It's a statement that could surely apply to Barr. But that's the beginning and the end of any veiled references to Barr's implosion.
During its ratings ascent last season, much was made of the idea that Roseanne represented an underserved population of viewers: pro-Trump conservatives, whom Barr — astoundingly, given her pro-union, pro-LGBT, anti-racist political past — counted herself among. That aspect of the show is gone now. D.J.'s wife, Geena (Maya Lynne Robinson), who is back from serving in Afghanistan, and scolds Darlene in the premiere for believing in reincarnation, seems to be there to represent a certain religious (and pro-military) constituency not often seen on television. But Geena is also black — in fact, she's the girl D.J. didn't want to kiss in the school play in Season 7 — so let's assume it's statistically unlikely that she voted for Donald Trump.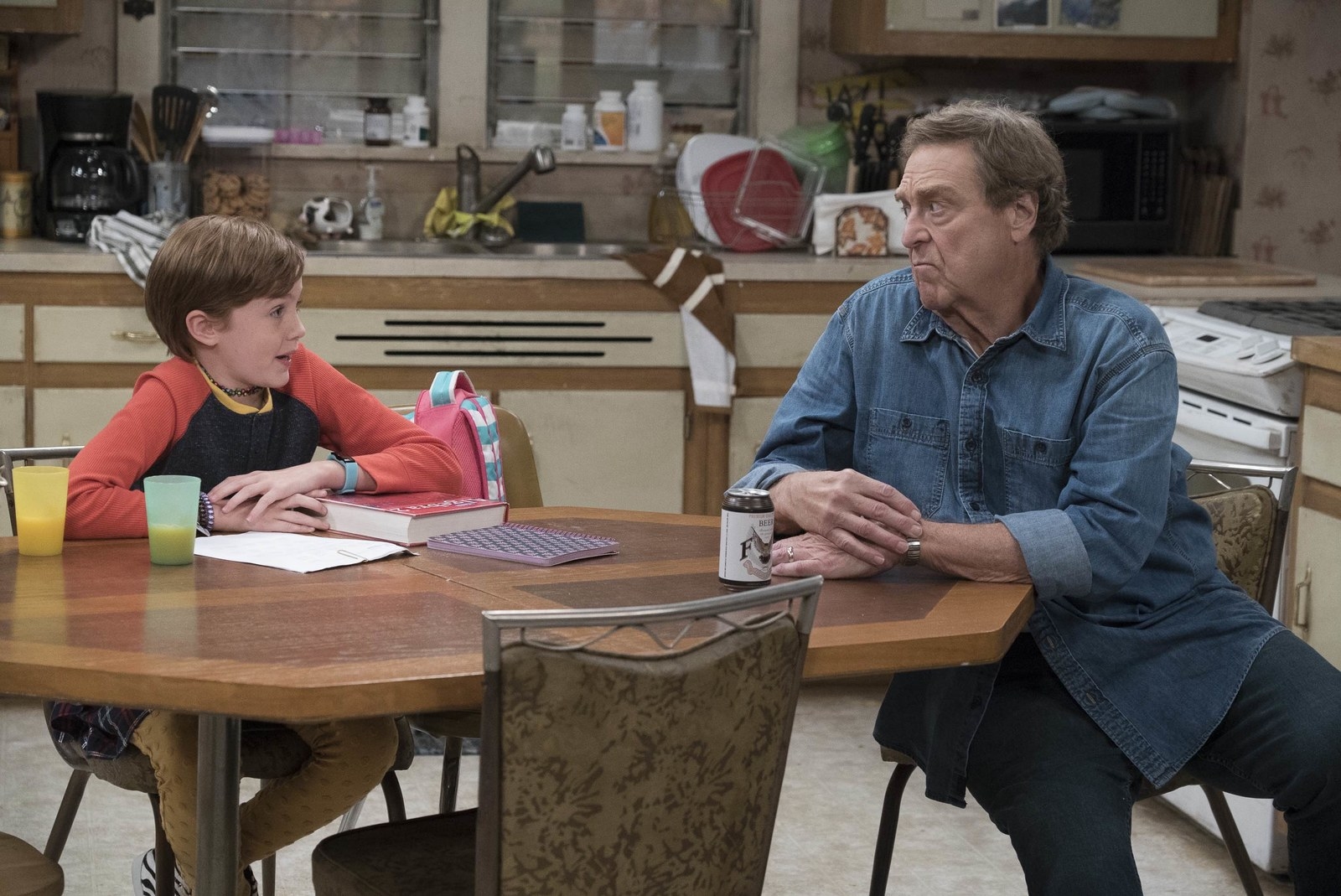 Which isn't to say the show won't continue to be political, as it always was. Darlene's son, Mark (Ames McNamara), comes out to Dan in the season premiere, and talks to him about dating boys — the kid is in middle school. (The Dan-Mark bond began last season, and it is wonderful.) But on Roseanne's revival, there was an awkwardness to the show's handling of current events — when the word "illegals" came out of Dan's mouth several times, referring to workers underbidding him on construction jobs, it sounded like a talking point from Fox News, and not something the character would actually say. Shoehorning in current politics appears to be a part of the show that died with Roseanne, and that is a relief.
ABC screened the first two episodes of The Conners for journalists, and by Episode 2 it appears that while Roseanne's shadow continues to loom over the series, life will, of course, go on without her. Roseanne was never a show that shied away from sadness, and it seems The Conners won't either. It's a show, after all, about generational poverty among working-class white people!
There's a lot more to explore, and doing it with characters we've known for decades is a worthwhile endeavor, as long as the show remains well written and, of course, funny. Yet this whole situation — the revival itself, given Barr's toxic Twitter presence; the astronomical ratings for the premiere; all the talk about the show's Trump-y aspects; and Barr's messy, tragic, racist flameout — has been such a crazy ride, that we all deserve to rest in peace. And you'd be forgiven if you wish this show had done the same.