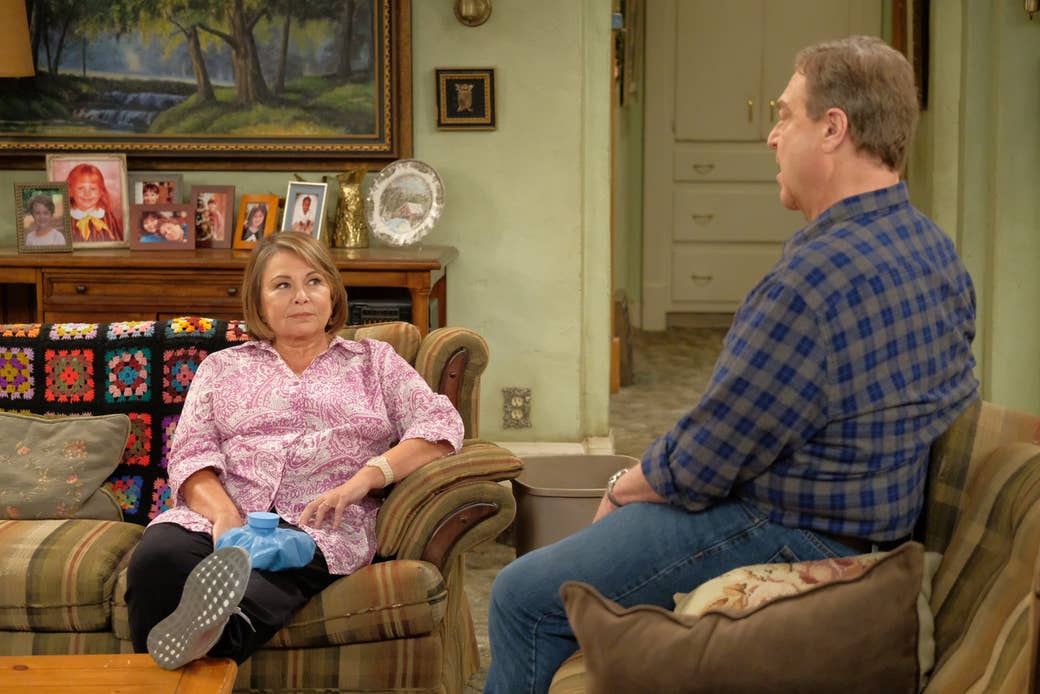 On Wednesday, the 2017–18 network television season officially (and blessedly) came to a close. It was another year of declines for the networks: Nearly every show in broadcast primetime was down compared to last season — in double-digits. The few exceptions — among them, CBS's Amazing Race, which has bounced around the schedule in recent years, but did nicely on Wednesdays during the winter, and the CW's Riverdale, which grew its audience through Netflix last summer and premiered to much bigger numbers — feel like flukes.
Make no mistake: Other than AMC's The Walking Dead and HBO's Game of Thrones, few cable shows come close to achieving the networks' ratings, even at weakened levels. Most shows that are considered hits on cable would be laughed off of broadcast television. And since streaming services don't share their numbers, we don't know how shows like Netflix's 13 Reasons Why, or Hulu's The Handmaid's Tale, or Amazon's The Marvelous Mrs. Maisel, compare at all.
It's an industry in flux, that's for sure. Ad-supported network television is still a business worth billions of dollars, but the networks do increasingly appear to be a "front porch" at a yard sale for their shows to be sold to streaming services and foreign markets. Which is why this year more than ever, the networks — ABC, NBC, Fox, CBS, and the CW — picked up shows mostly made by their own studios, and why NBC, which had always produced Brooklyn Nine-Nine for Fox, rescued that show from cancellation. It's also why low-rated shows like CBS's Elementary (produced by CBS's studio) and ABC's Marvel's Agents of S.H.I.E.L.D. (produced by the Disney-owned Marvel) were renewed. Vertical integration, the term for when a network airs and produces a show, certainly decreases competition among the studios, but it's not necessarily a bad thing. After all, if you love those shows, you are thrilled!
But as far as Nielsen ratings go for the recently concluded season, with a few exceptions, look out below! So let's get into the winners and losers — though the fact is, in this ever-fractured media landscape, there are countless losers. Literally: like, we can't count them.
The above-a-2.0 club is an ever-diminishing group
I started this club (only the coolest people can apply!) for last year's list, because in looking at Nielsen's ratings for the advertiser-coveted 18-to-49 demographic, we see how much things erode season by season. It wasn't that many years ago that a 2.0 in live-plus-same-day demo ratings (viewers who watch a show live or almost live) was considered a sure sign of cancellation; in 2018, it's an almost impossible bar to clear. (And I'll use live-plus-same-day data here unless otherwise specified, because it ends up being the closest to Nielsen's C3 currency, which measures how many viewers watch a show's commercials within three days. C3 isn't publicly released, but that's what the networks use for ad transactions.)
Last year, there were seven nonsports shows on the networks that got a 2.0 or higher: This Is Us, The Bachelor, The Voice, The Big Bang Theory, Grey's Anatomy, Modern Family, and Empire. This year, there are only five: Roseanne (3.6) and Young Sheldon (2.2) are new entries; This Is Us (2.7, excluding its post–Super Bowl airing), The Big Bang Theory (2.7), and The Voice (2.0) remain on the list.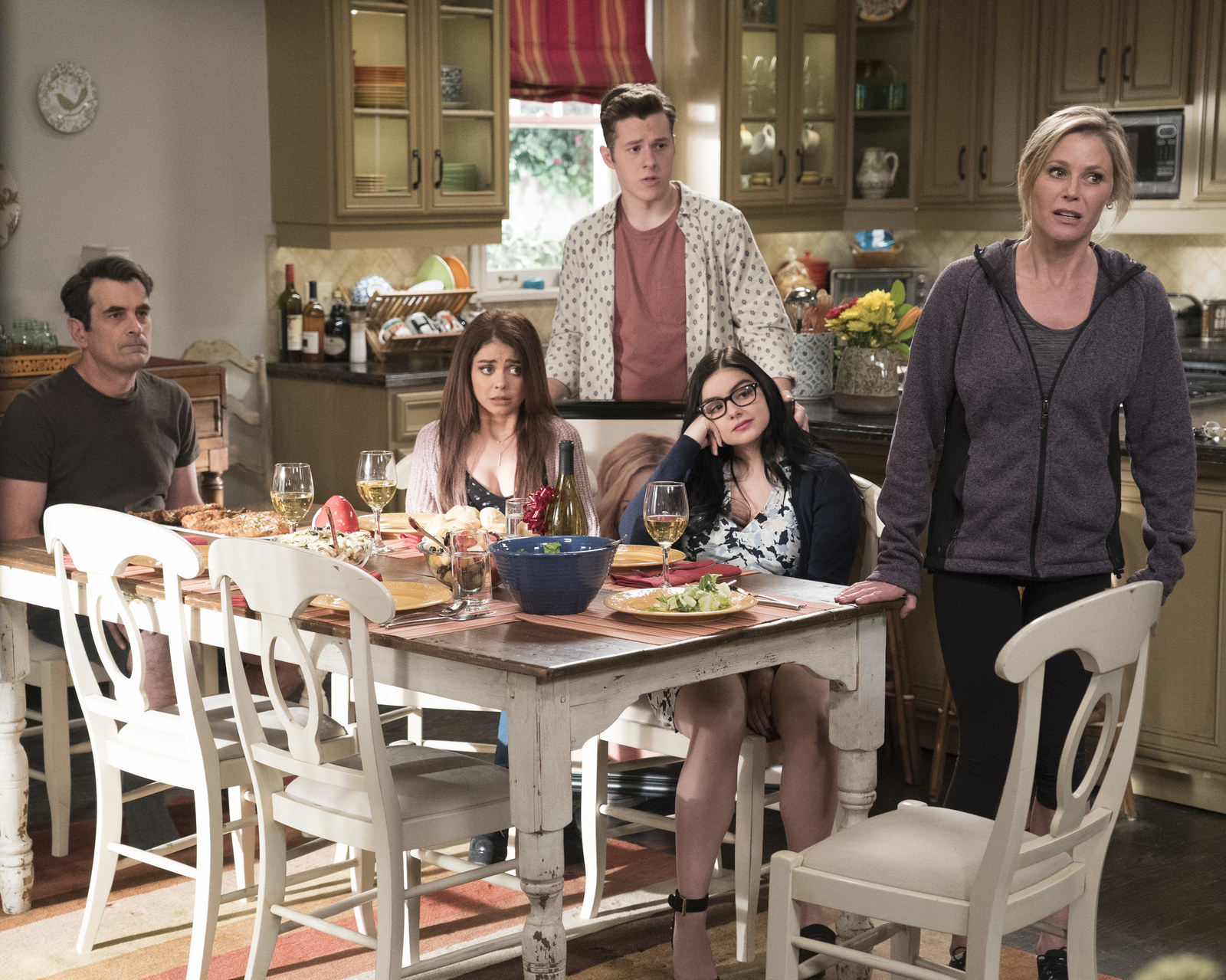 As to what fell off, Modern Family and Grey's, both on ABC, are simply veteran shows. Modern Family finished its ninth season averaging a 1.6 in the demo with 5.7 million viewers. Grey's ended Season 14 with a still-robust 1.9 and 7.6 million viewers. Empire, in only its fourth season, had less of an excuse for its erosion; it drew a 1.8, with an average viewership of 5.5 million.
Those shows fading is one problem for network television. But hit shows used to lift entire nights of programming, and that's less and less the case. (ABC's Roseanne, which I'll get to later, was a notable exception.) ABC's #TGIT lineup was way down this season, with Scandal in its final year drawing a 1.1 (with 4.8 million viewers) and How to Get Away With Murder bringing in a mere .9 (OMG TV indeed) with 3.7 million viewers. Station 19, the Grey's spinoff that tagged in when HTGAWM finished, faced a failure to launch, and ended up with a 1.1 and 5.4 million viewers. (It was renewed anyway.) ABC's Wednesday night comedy block faced similar problems: Modern Family used to cast a halo over the whole night, but shows like Speechless experienced double-digit declines. And The Voice, though still in the above-a-2.0 club, was not the strong lead-in it once was: The Brave got axed (it averaged a .9), and Good Girls (a 1.0) was barely renewed.
Oh, and as far as why The Bachelor sank, it had a season made of garbage (courtesy of its star, Arie Luyendyk Jr.) until its finale, during which it turned into real-time torture, boosting its ratings. Never has a show deserved audience rejection more.
The shows that should never have been renewed in the first place pretty much all got the ax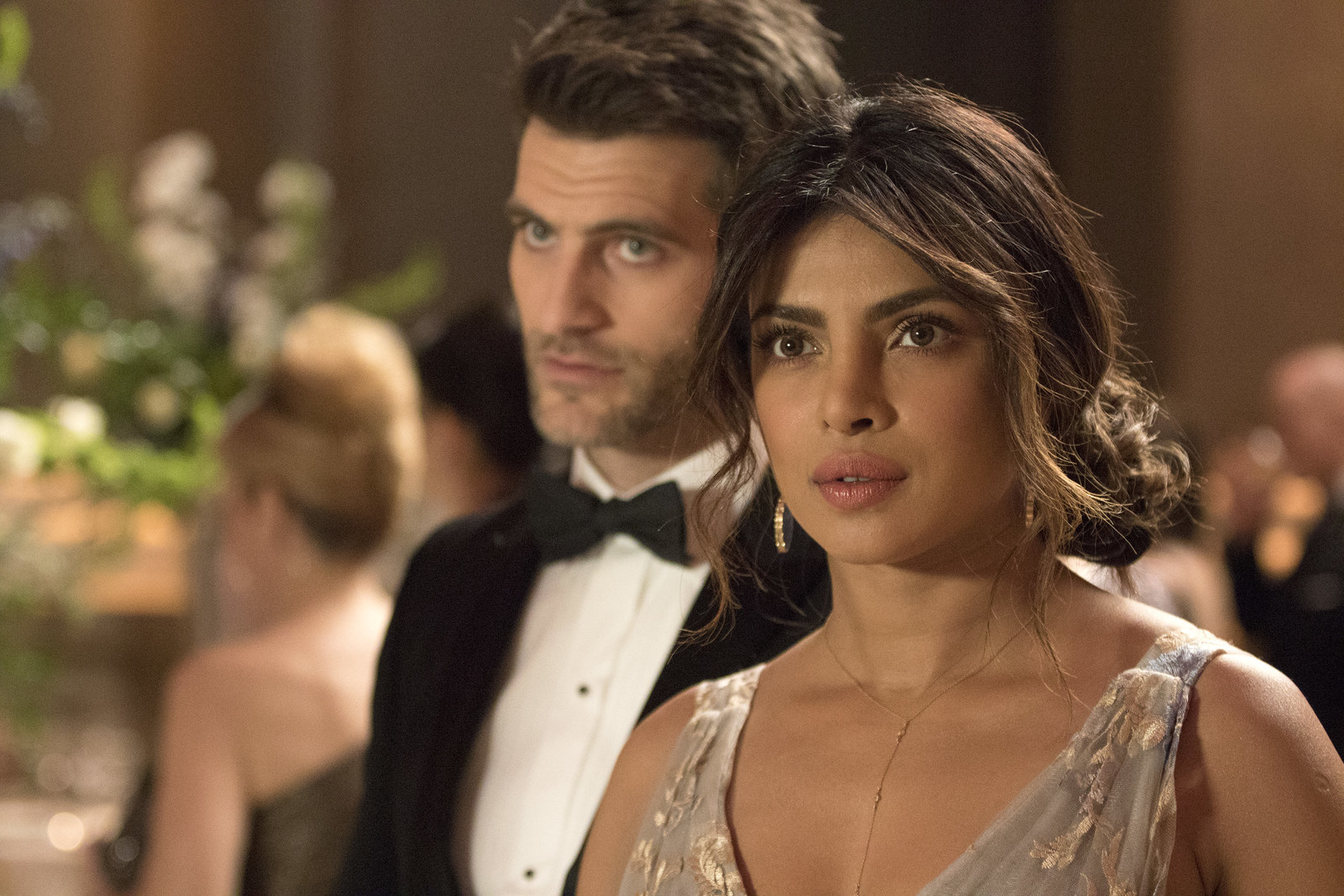 Before the haters come with their pitchforks, lemme say this: These are not qualitative judgments! They're just numbers!
Last year, Fox should not have renewed The Exorcist and The Last Man on Earth; ABC should not have renewed Quantico and Designated Survivor; CBS should have killed Superior Donuts; and NBC should have canceled Taken, Shades of Blue, and (haters, get back!) Timeless (the fate of which for Season 3 we still don't know — possibly because NBC executives are scared of its fans like I am).
Now, all of those shows (except for Timeless, as of now) are gone. Lessons learned, right? Wrong: I can see the future, and in the future, people will wonder why NBC renewed A.P. Bio and Good Girls, and ABC renewed For the People. I assume there are business reasons why CBS keeps renewing Madam Secretary, because man, its ratings are low. And if you're wondering why the CW's Dynasty — the third least-watched show on network television in 2017-18 — isn't on this list, there is one reason for that, and that is: Netflix deal.
Fox may not be a real network for much longer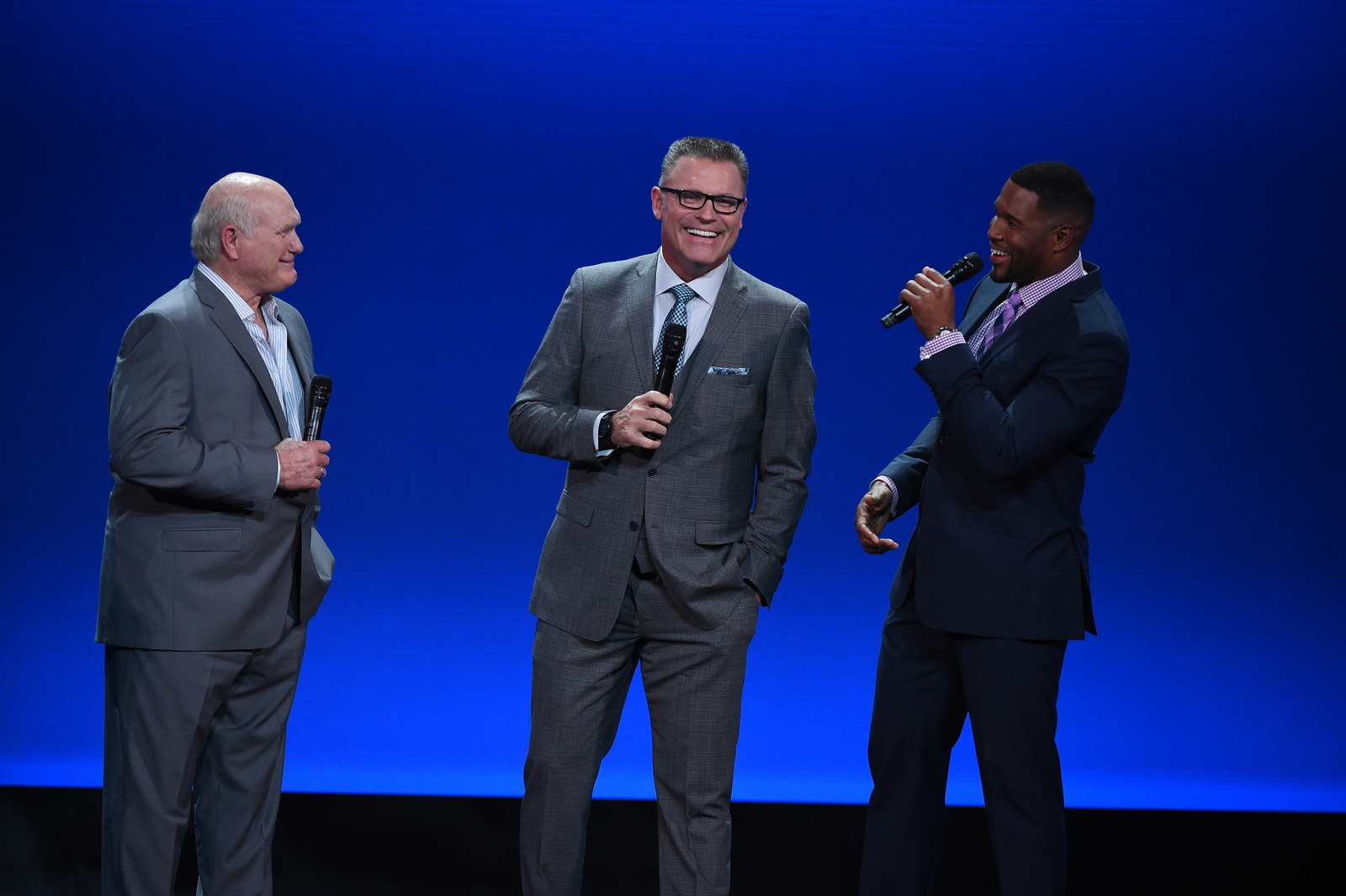 The CBS network has been incredibly consistent under CBS Corp.'s chief executive, Leslie Moonves — it's been the most-watched network for 15 of the past 16 years, including this year. But now Moonves is in a legal battle with the Redstone family, the company's controlling shareholders, and he may not win. The dispute is over Shari Redstone's desire for CBS and Viacom to merge again. (Her father, Sumner, split them in two in 2006.) Moonves has resisted the merger, and now CBS is suing the Redstones. No one knows what's going to happen, but it might end with Moonves leaving the company.
Even in that scenario, though, no one doubts that CBS will remain a network. In Fox's case, the future is less clear.
Sometime in the next year — unless there's a regulatory hitch or something shocking happens (like Comcast swooping in to disrupt the sale) — Disney will buy 21st Century Fox, which owns the Fox Broadcasting Company. After that purchase goes through, Disney will own Fox's movie studio as well as its TV studio. It will also own the cable channels FX and National Geographic.
As for Fox, it will join the leftovers, along with Fox News, Fox Business, the cable sports channels, and the TV station group. The combined entity will be called New Fox.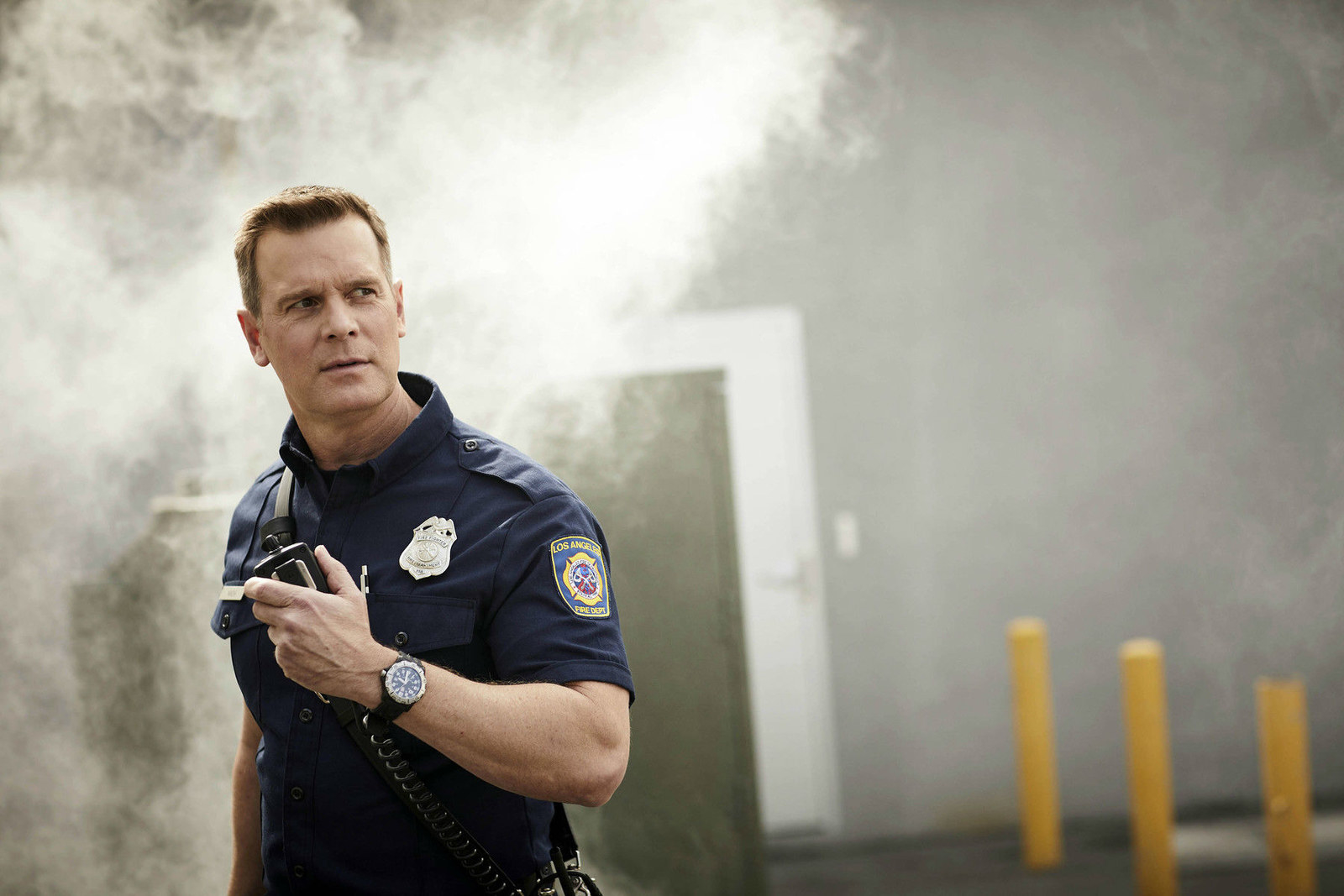 Within New Fox, Fox will be the only network that isn't affiliated with a studio. Since vertical integration, as noted earlier, is the way to make money in ad-based television these days, it's a very real question what Fox will be going forward. But we can see the signs now. The network will have Thursday Night Football in the fall, having wrestled the package away from CBS and NBC for a reported price of more than $650 million a year. (And finally there will be good matchups this year.) Also, Fox is expected to lure away WWE's Smackdown from USA for 2019, which would take care of a whole night of programming 52 weeks a year.
For the fall, Fox actually has more scripted television on its schedule than it did during the height of American Idol, when that show dominated its airwaves (as it dominated all of television). This year, Fox even had a new scripted hit, with Ryan Murphy's procedural 9-1-1.
But during Fox's upfront presentation to advertisers on May 14, the network emphasized sports more than anything else, with postseason baseball, which Fox has broadcast for years, getting a ton of attention. Football took center stage as well.
The network was clearly stuck in a strange position, touting FX and Nat Geo to advertisers, even though those channels won't be owned by Fox in the near future. There were also images from canceled shows (Pitch and 24 – not even from this season!) on display, as if no one were really paying attention. In other words, it's awkward! May it come to an end soon, whatever way things shake out.


NBC killed it this season
NBC won the season easily, averaging a 2.2 demographic rating overall — that number counts delayed viewing, too, which is the networks' preference. Of course, NBC benefited from having the Super Bowl and the Winter Olympics, and even with those two massive events, CBS was able to pull ahead among total viewers in the season's final weeks because of the overall strength of its schedule. (Which is why Moonves got a brief standing ovation at CBS's upfront from the advertisers who don't want to see him ousted.) As for the other Big Four networks (which excludes the CW), there's a three-way tie for second (or last, depending on how you look at it) among 18- to 49-year-olds: CBS, ABC, and Fox all averaged a 1.5 in the 18-to-49 demographic. (CBS, though, sells ads based on the 25-to-54 demographic.)
But NBC's win was dominant nonetheless: There's a reason the network pays billions to air the Olympics and football. Its strength came from Sunday Night Football, This Is Us, and The Voice, as well as a newcomer from Ellen DeGeneres, Ellen's Game of Games, which averaged a 1.9 in the demo. There's also consistency across the schedule, especially with Dick Wolf's Chicago shows taking up all Wednesday next season. Its Thursday night comedy lineup does OK, with Will & Grace as a solid performer (1.5), and Superstore and The Good Place squeaking by (a 1.0 and 1.1, respectively).
Next season will be interesting for NBC without those ratings-killing events. I Feel Bad is the network's only new comedy in the fall, but NBC will try to capitalize on its drama success by launching the Lost-like Manifest (produced by Warner Bros., in a rare instance of the network ordering a show from an outside studio) and the St. Elsewhere–ish New Amsterdam (which it does own).
Greg Berlanti, Dick Wolf, and Chuck Lorre dominate network television.
Remember in fall 2014 when it seemed so novel that super-producer Shonda Rhimes had a whole night of ABC programming (#TGIT!) for her shows Grey's Anatomy, Scandal, and How to Get Away With Murder? It's now almost typical. As mentioned earlier, Wolf's Chicago shows (Med, Fire, and P.D.) own NBC's Wednesdays, and his Law & Order: SVU will go into its 20th season on Thursday nights. CBS also has its own Wolf show, FBI, on Tuesdays. As for Lorre, his three CBS comedies — Big Bang, Young Sheldon, and Mom — will lead into the network's ambitious revival of Murphy Brown on Thursday nights.
And then there's Berlanti, who is ridiculous. Two of his pilots were picked up for fall (the CW's All American and CBS's God Friended Me); one was ordered by CBS for midseason (Red Line); Blindspot continues on NBC; and his shows own the CW's real estate on Mondays, Tuesdays, and Wednesdays, with Supergirl anchoring the network's first foray into Sunday night programming since 2009. (When I interviewed Berlanti a few months ago, I asked him whether Netflix might poach him from Warner Bros., because it would seem wise to try. He said, "I'm still passionate about broadcast in a way that I think some of my contemporaries aren't necessarily." We'll see!)
Oh, and when ABC's current Shondaland shows end, whenever that is (huge Grey's Anatomy fan here, still!), that will be the end of her sovereignty over the network. Going forward, her shows will be for Netflix.
We're living in Roseanne's world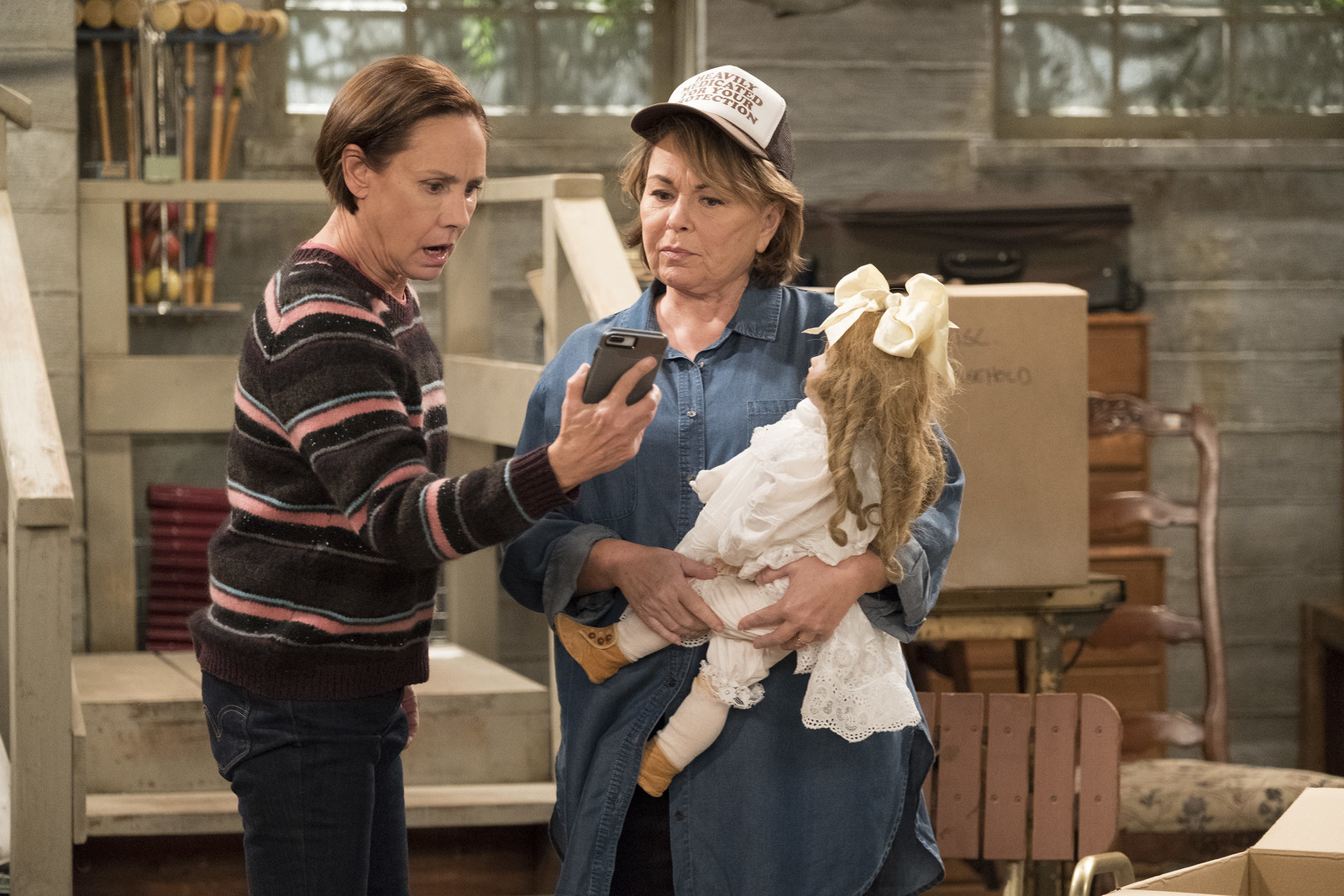 By the end of Roseanne's nine-episode run, its ratings were a little less than half of what they were when the revival kicked off at the end of March. It went from a 5.2 in live-plus-same-day demo ratings (with 18.4 million viewers) to a 2.5 for the finale on Tuesday (with 10.6 million viewers). But the drop-off is pretty meaningless, considering that those numbers are still huge when halved. The show not only was ranked No. 1 for the season (excluding sports), but it caused Fox to solidify its desire to revive the Republican comedian Tim Allen's Last Man Standing (last seen on ABC in 2017), under the assumption that conservative viewers who rallied for Roseanne will do the same for him.

It's been a noisy reentry, with the show launching thousands of hot takes (and thoughtful criticism, too). The show's star and creator, Roseanne Barr, was considered during the show's first go-around to be a controversial figure because of her leftist politics, out-and-proud plastic surgery, and chaotic personal life. She's now a lightning rod because of her support for Donald Trump, her appeal to the MAGA crowd, and her love on Twitter of fringe conspiracy theories. The show itself, in case you have been living in a cave and haven't heard, dealt with electoral politics exactly once — in its season premiere, when Roseanne and her sister, Jackie (Laurie Metcalf), hadn't spoken since the election and had to make up.
But Roseanne continued to be intensely political — as it always was — throughout the season, with the issues of the day (anti-Muslim prejudice, genderqueer kids, health care snags, opioid addiction, the fears of the white working class) illustrated through the Conner family's experiences.
Roseanne — and Roseanne — has always been messy; it's not new. Since ABC ordered 13 episodes (at least) for next season, you may want to get a flak jacket now. Because new takes will be hurtling our way in the fall! Perhaps left and right can agree on this: American pop culture is more interesting when Roseanne is on television.