Ever since Kourtney Kardashian and Travis Barker went public with their relationship back in February, barely a week has gone by without some form of extreme PDA on Instagram.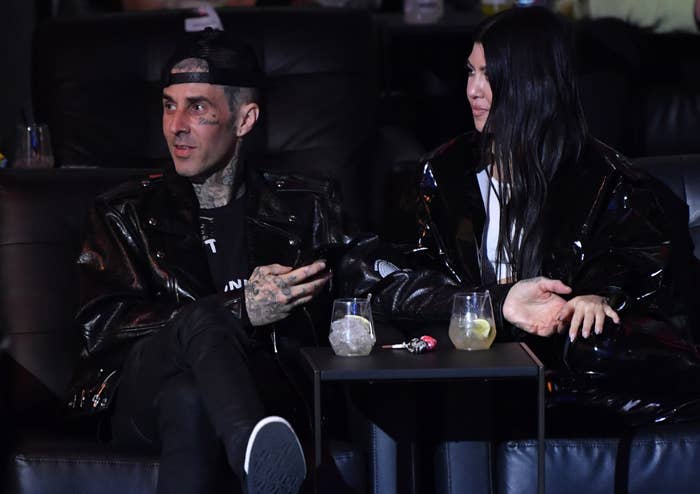 Things began with Travis revealing he'd had Kourtney's name tattooed across his chest after less than six months of dating, and it's only become more intense from there.
But while Kourtney's friends and family — and Travis's daughter, Alabama — have been enjoying the loved-up Instagram posts, not everyone is as impressed.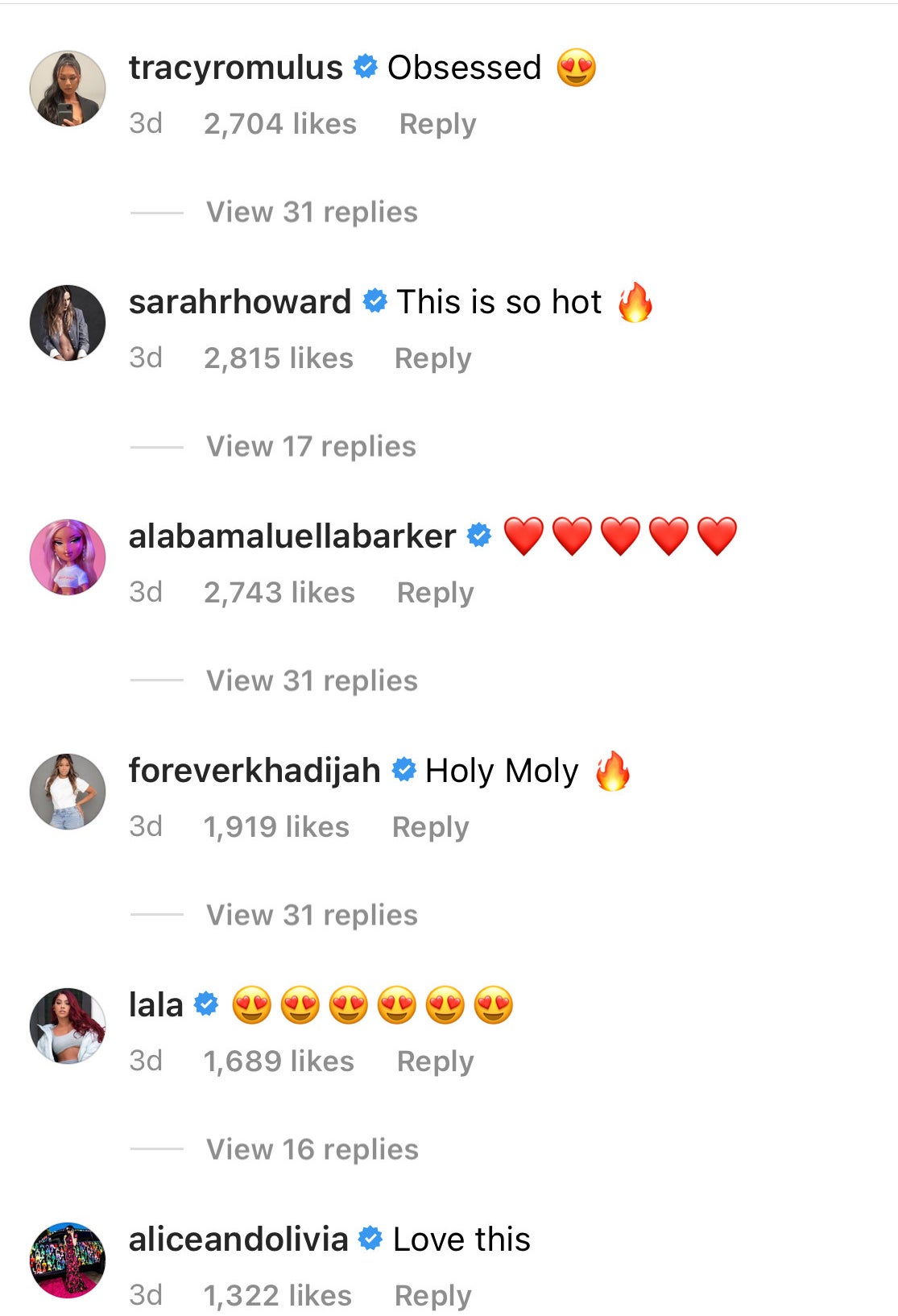 Travis and Shanna were married from 2004 to 2006, and share two children — Landon, 17, and Alabama, 15. They got back together briefly in early 2009 before calling it quits for good just months later.
And since Travis and Kourtney made things official, Shanna hasn't exactly held back in voicing her opinion about the pairing on Instagram.
Hours after Kourtney and Travis announced their relationship on Instagram in February, Shanna liked a comment left by a fan suggesting that the KUWTK star was a "downgrade" from her.


Just a few days later, Shanna shared a second post on her Instagram story — this time a quote reading: "Stop complaining about your life. There are people out there dating your ex." She captioned the post with crying-laughing and winking emojis.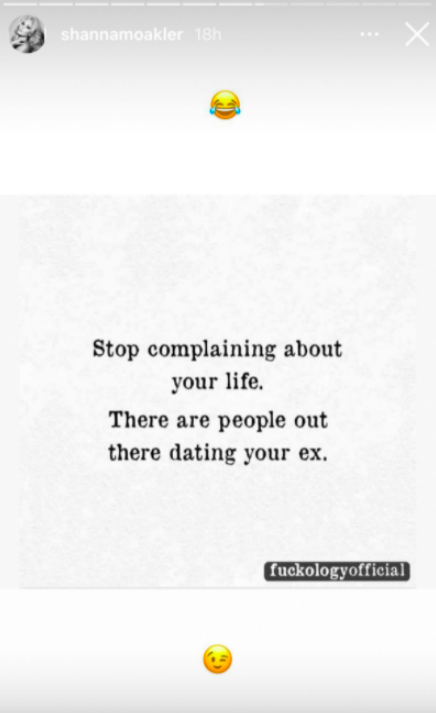 Kourtney even appeared to subtly retaliate by posting an Instagram story of her own, with the caption "stop (social media) stalking your ex."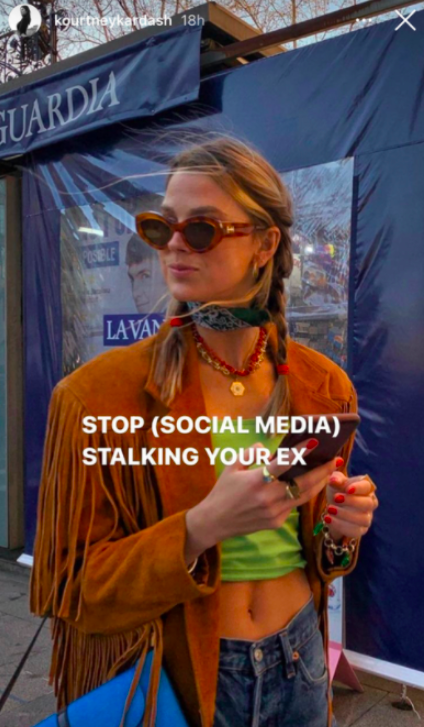 Well, the drama may be brewing again after Shanna left yet another ~shady~ comment on social media.
This time, the comment came after Kourtney and Travis's PDA-filled trip to the desert. During the trip, Kourtney and Travis posted a series of images, showing her straddling him and him caressing her butt.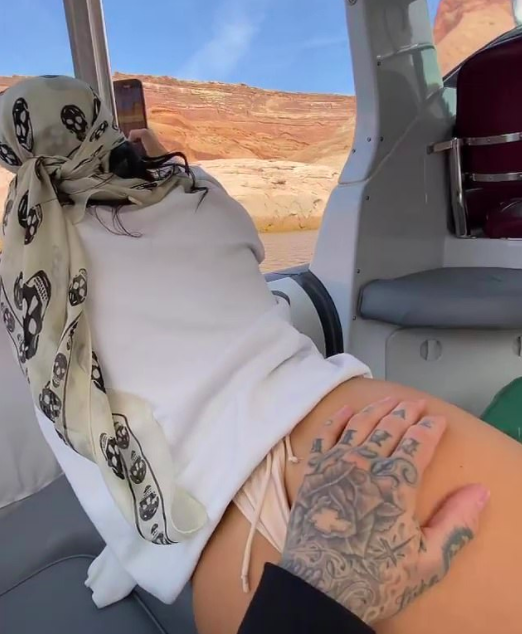 They followed up the posts with gushing captions and comments to one another.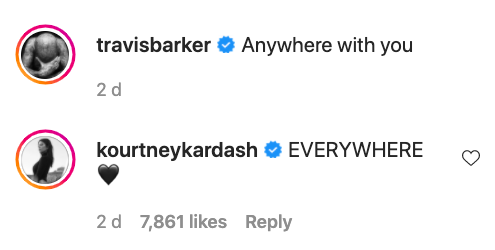 Shortly after Travis and Kourtney's posts, Shanna shared a snap of herself with new boyfriend Matthew Rondeau, alongside the caption: "He makes me happy."
And when a fan criticized Shanna for posting about her boyfriend when he hadn't shared anything relating to her on his own page, she responded with a comment which was almost certainly a dig at Kourtney and Travis.
"Unlike some people, my relationship status isn't based on social media posting," she wrote.

"I'm happy in life, not on IG," she added.
This is the second time in less than a week that an ex of Kourtney and Travis has been accused of shading their relationship on social media.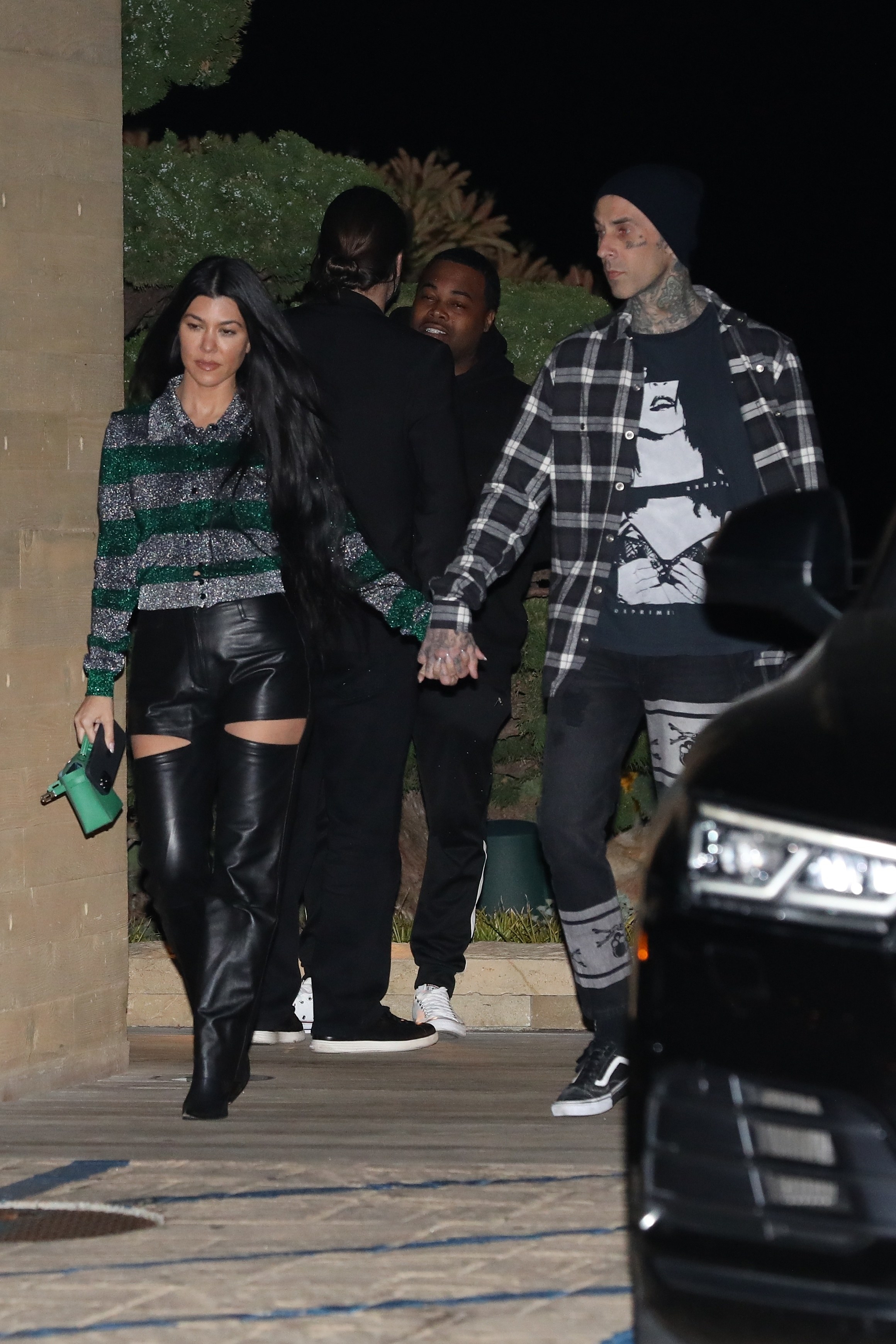 Earlier this week, Kourtney's ex-boyfriend, Younes Bendjima, attracted attention after posting this comment on his Instagram story just hours after she and Travis shared their desert pictures.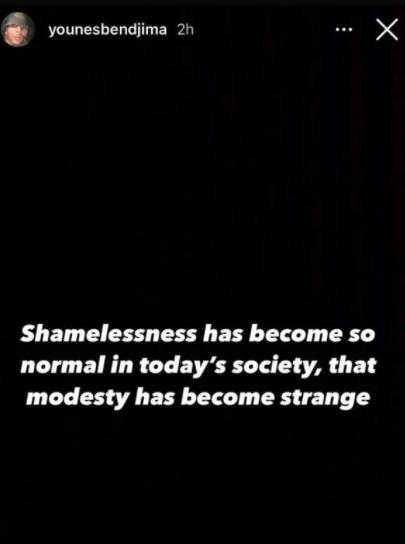 In fact, the speculation that the post was directed at Kourtney became so intense that Younes was forced to deny he was referencing his ex — and added that he wanted no further association with the Kardashians.