The pair, who have been friends for 15 years, were first linked in early January and confirmed their relationship on social media last week. Kourtney shared this snap of their hands entwined, which Travis went on to repost on his Instagram Story.
Shanna and Travis were married between 2004-2006 and share two children, Landon, 17 and Alabama, 15. They reunited briefly in early 2009 before calling it quits for good just months later.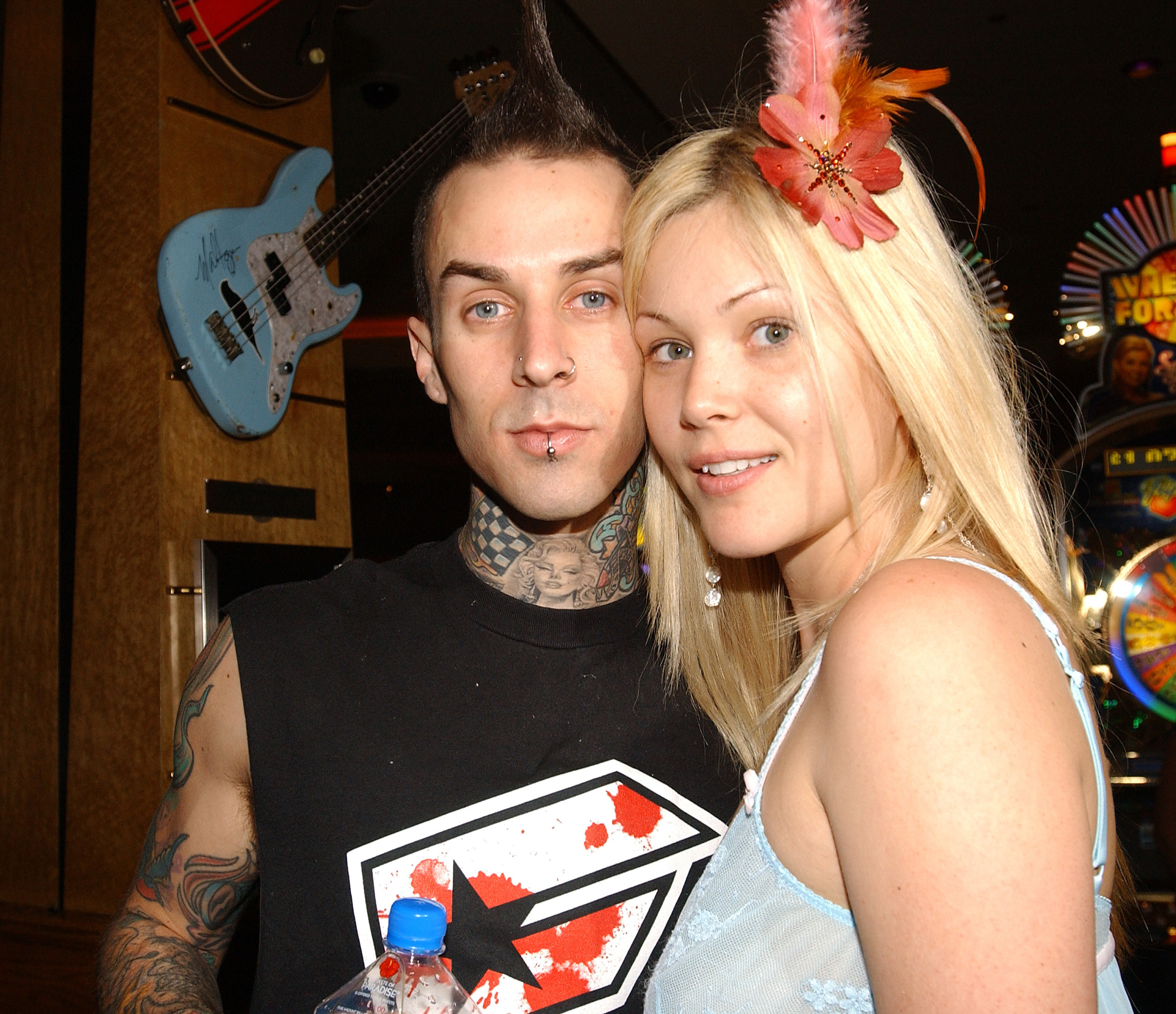 But despite their relationship being ancient history, Shanna has apparently been throwing all kinds of shade in Kourtney's direction on Instagram.
The drama began just hours after Kourtney and Travis went public with their relationship, when a fan of Shanna's left a comment on her Instagram page suggesting that the reality star was a "downgrade" from her.
"Shhhhiiiii that broad don't got nothin' on you," the comment read. "Travis downgraded big time."

Eagle-eyed fans noticed the shady like, with some calling out both the commenter and Shanna for "pitting women against each other" and comparing them physically.

However, the drama kicked off again on Tuesday after Shanna shared another Instagram post. This time it was a meme which read: "Stop complaining about your life. There are people out there dating your ex."
She captioned the post with both a crying-laughing and a winking emoji.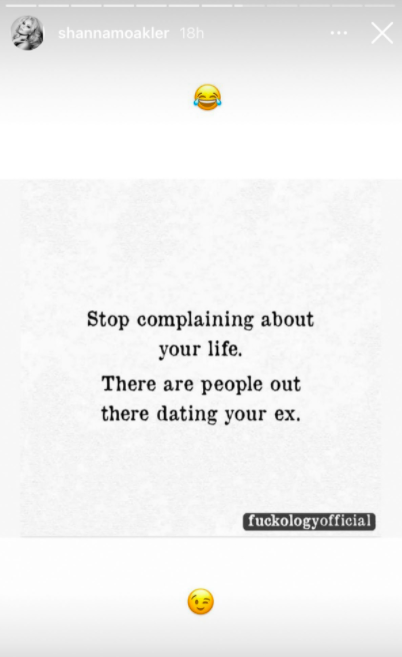 And it seems that Kourtney has decided to retailiate, sharing what could be perceived as a shady message of her own.
Taking to Instagram, Kourtney posted this image alongside the caption: "Stop social media stalking your ex."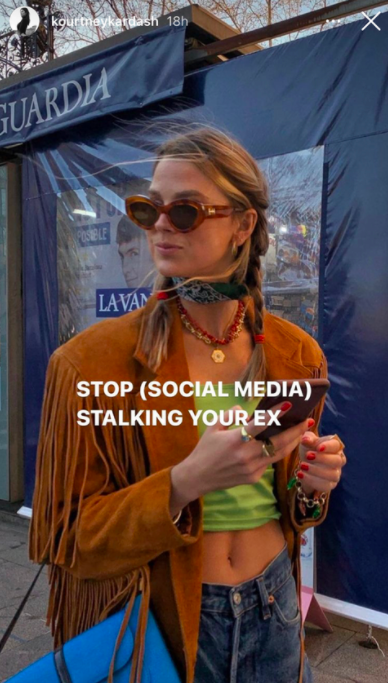 The apparent feud comes just days after Shanna publicly addressed Kourtney and Travis's relationship for the first time, claiming she was "happy" for the pair.
"He's my friend and co-parent, and I want him to be happy," she told paparazzi in LA. "If being with her makes him happy, and she's happy, I'm happy for both of them, honestly."
However, despite the apparent blessing, she did go on to make a little dig at Kourtney, adding: "He can handle that Kardashian drama."