This is an excerpt from Kim, There's People That Are Watching, BuzzFeed News' brand-new newsletter dedicated to the 20th and final season of Keeping Up With the Kardashians. You can sign up here.
Make sure you check your inbox after signing up — you'll receive an email asking you to confirm your sign-up in order to receive the newsletters.
You may have heard that Keeping Up With the Kardashians is coming to an end after 14 years and 20 seasons. Last night, the penultimate episode of the final season aired. Here's what unfolded...
This week, we see the family taking their last on-camera vacay (sob!) at a perfectly relatable 17,000-square-foot property overlooking Lake Tahoe. But as they arrive, it's clear there's something wrong with Kim, who announces she wants to "go to her room and never come out."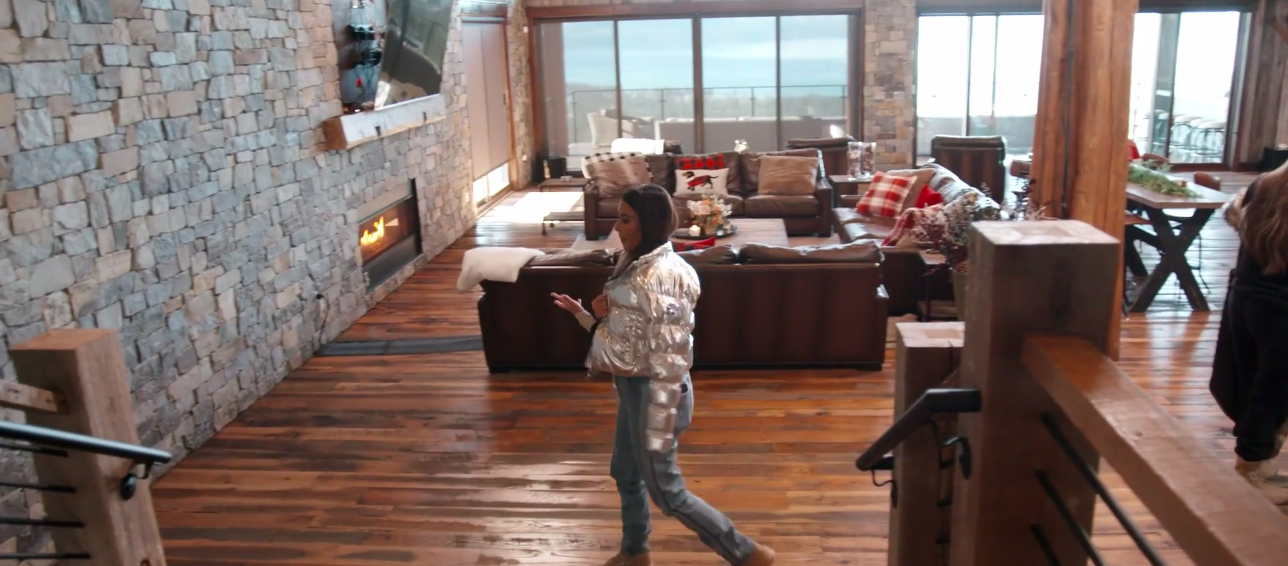 During a confessional, Khloé reveals that Kim's been "struggling privately behind the camera about her relationship," had a "huge fight" with Kanye right before they left for the trip, and is "redirecting her sadness, anger, and frustration."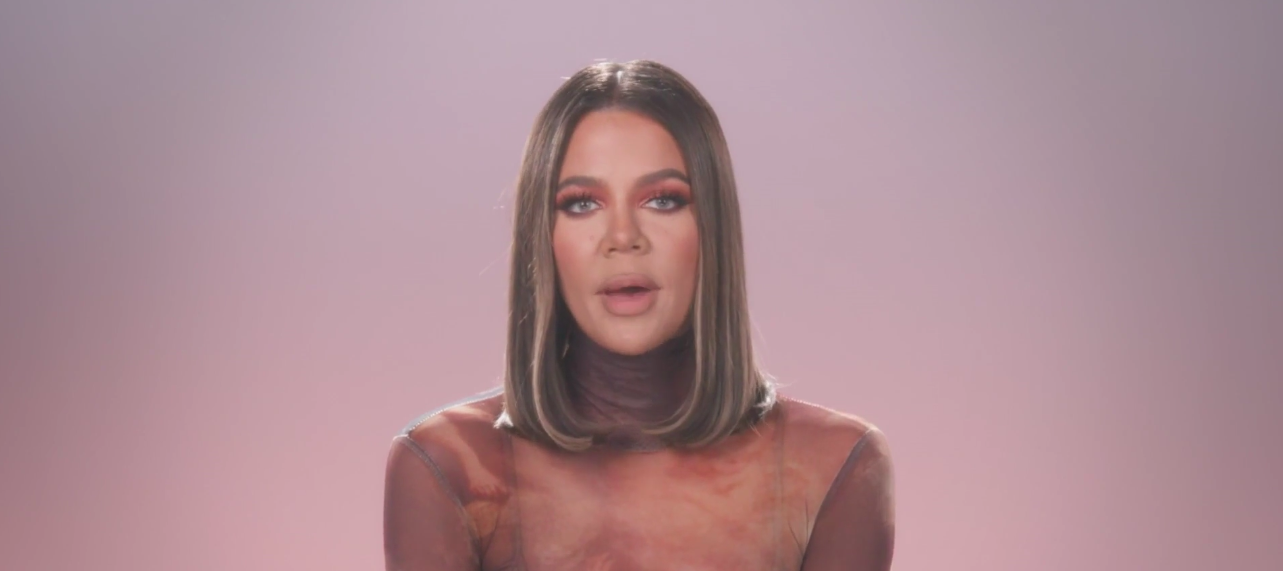 We're then shown a flashback scene that broke my heart. In it, we see Kim crying to Kourtney, Kylie, and Kendall. "I honestly can't do this anymore," she sobs.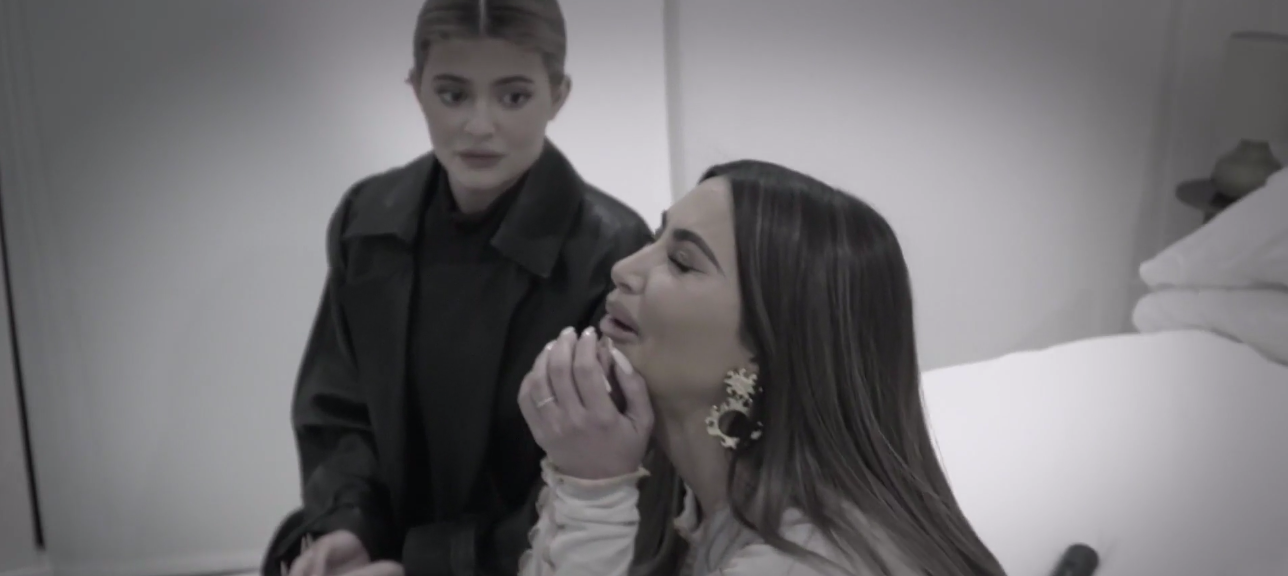 "I'm still in this place where I've been stuck for years," she goes on. "He goes and moves to a different state every year, and I have to be together so I can raise the kids. He's an amazing dad, and he's done an amazing job."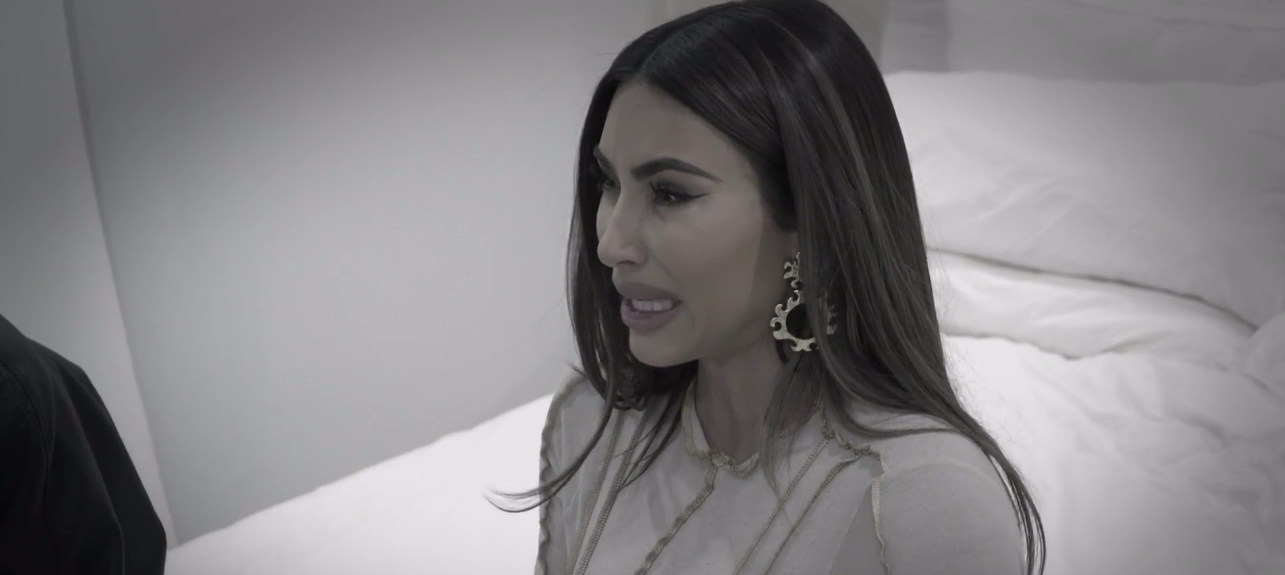 When Kourtney responds that Kanye still will be a great dad even if they divorce, Kim sobs, "He deserves someone that can go and support his every move, and go and move to Wyoming. I can't do that. He should have a wife that supports his every move and travels with him, and I can't."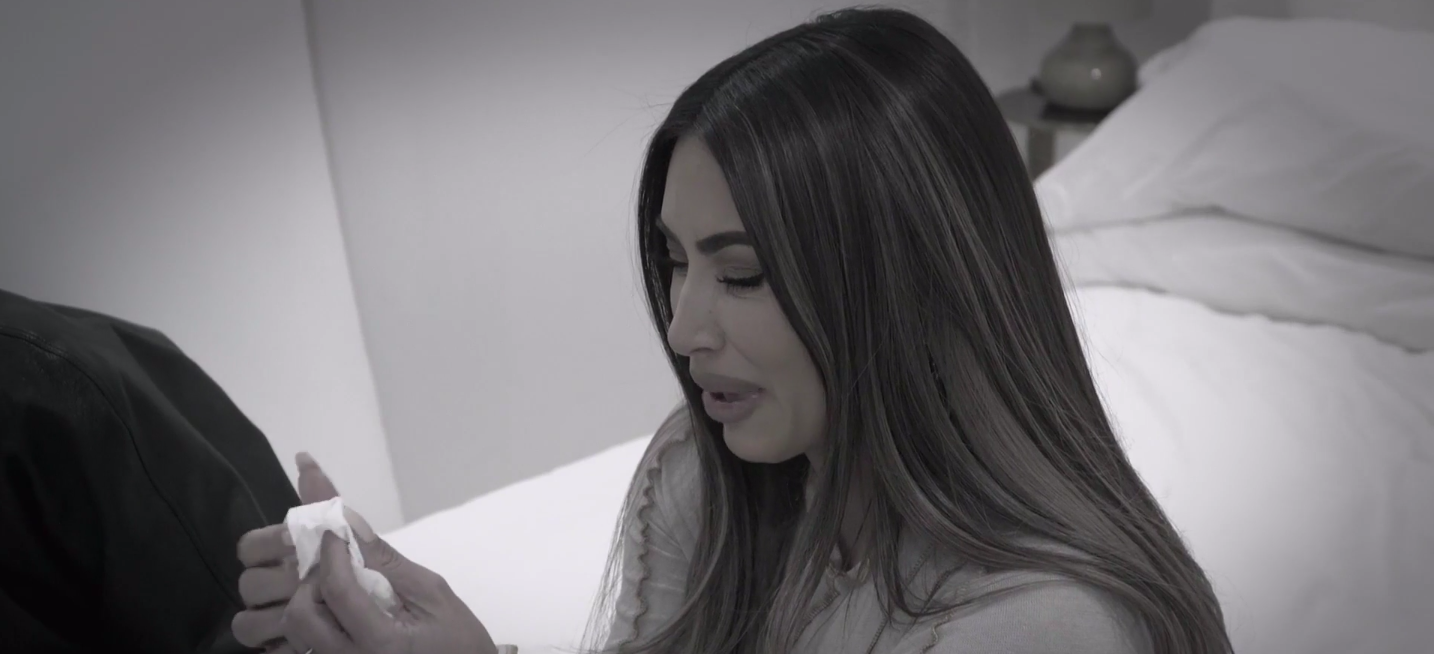 Then, the sucker punch comes. "I feel like a fucking failure that it's [my] third fucking marriage," she cries. "I feel like a fucking loser. But I can't even think about that. I want to be happy."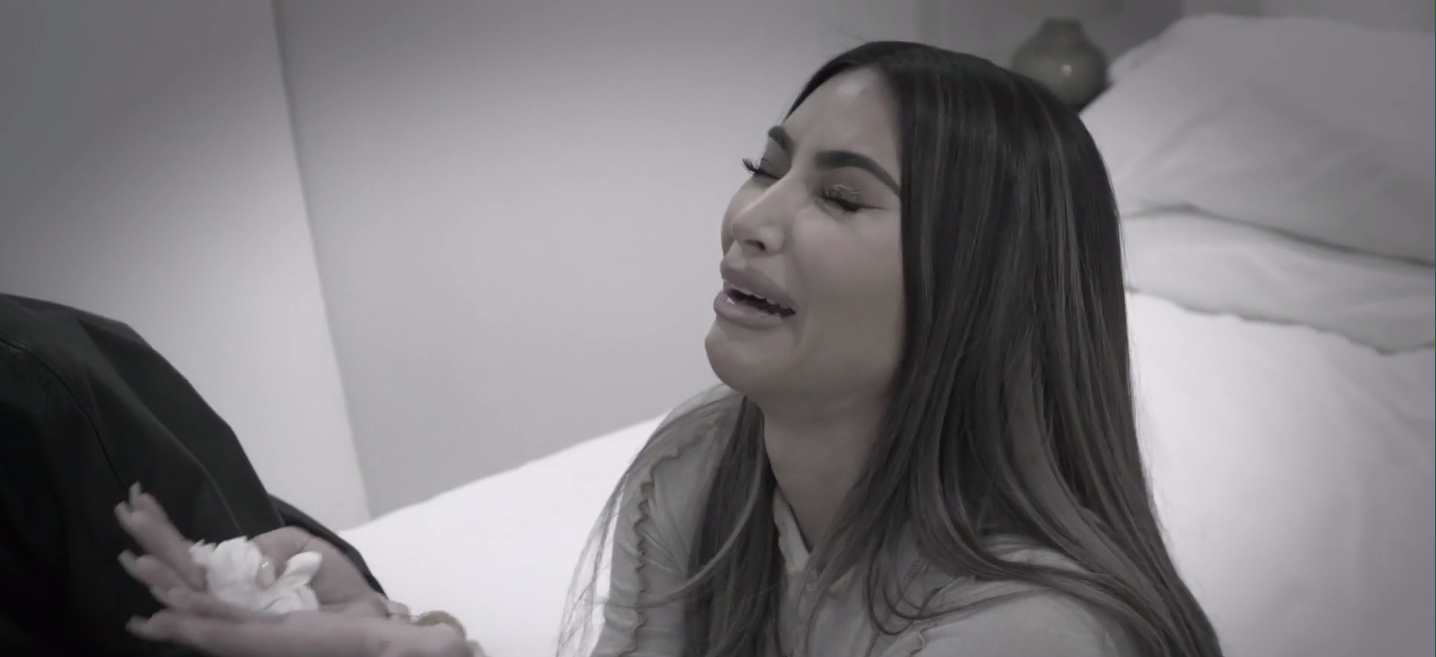 There's so much to unpack here that my brain is exploding. First, it's interesting that the scene was inserted as a flashback when the promotional trailers for the season suggested it was part of a wider storyline.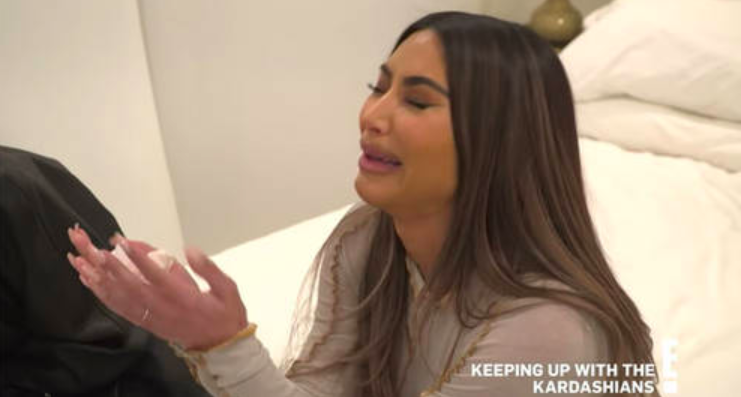 It suggests that Kim shot the scene — and, perhaps, many others about the demise of her marriage — but ultimately decided against showing too many details once it came to the edit.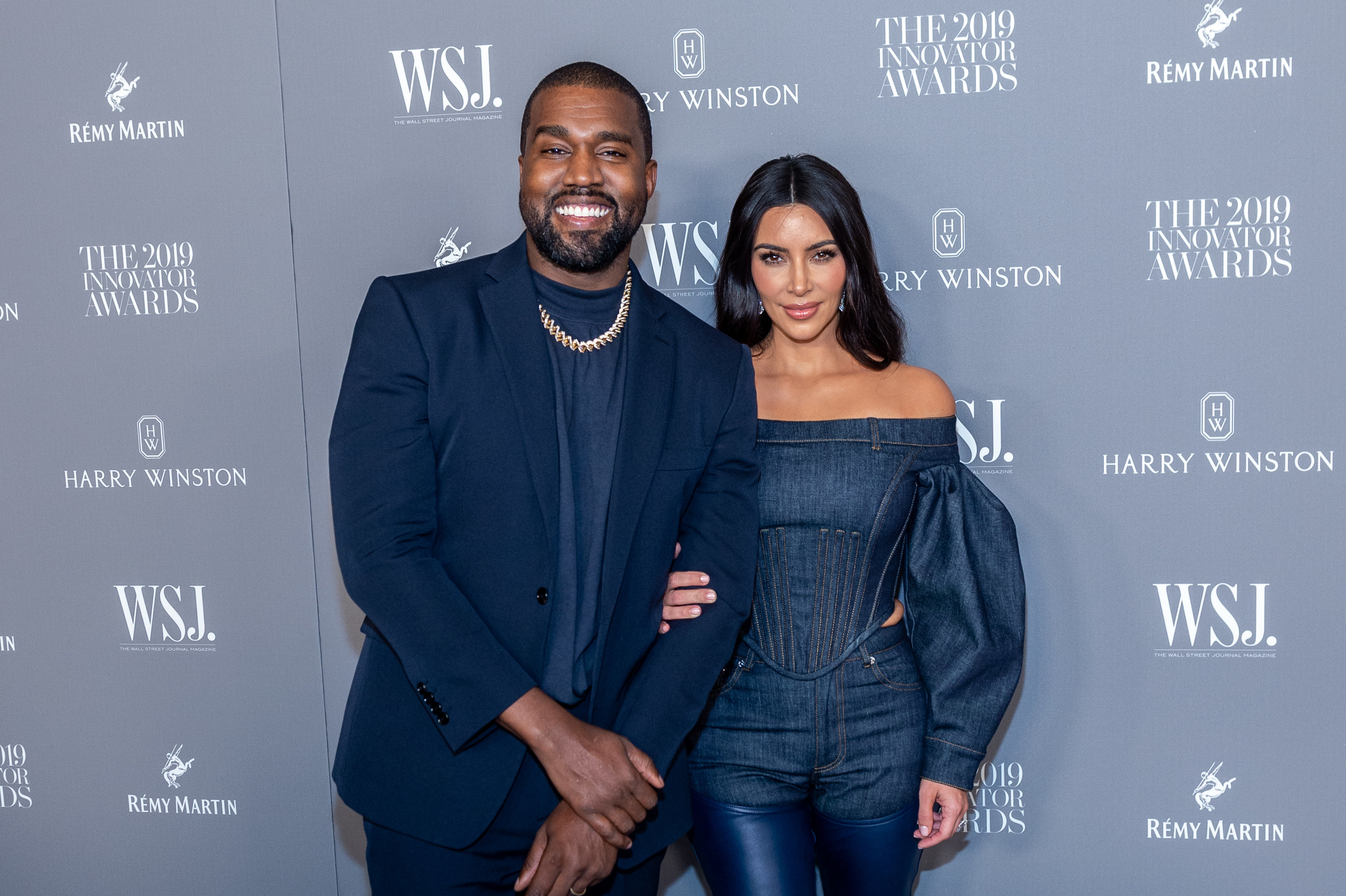 This aligns with Kris Jenner revealing in March that she was unsure how much of the split would actually feature in the show since Kim was intent on privacy.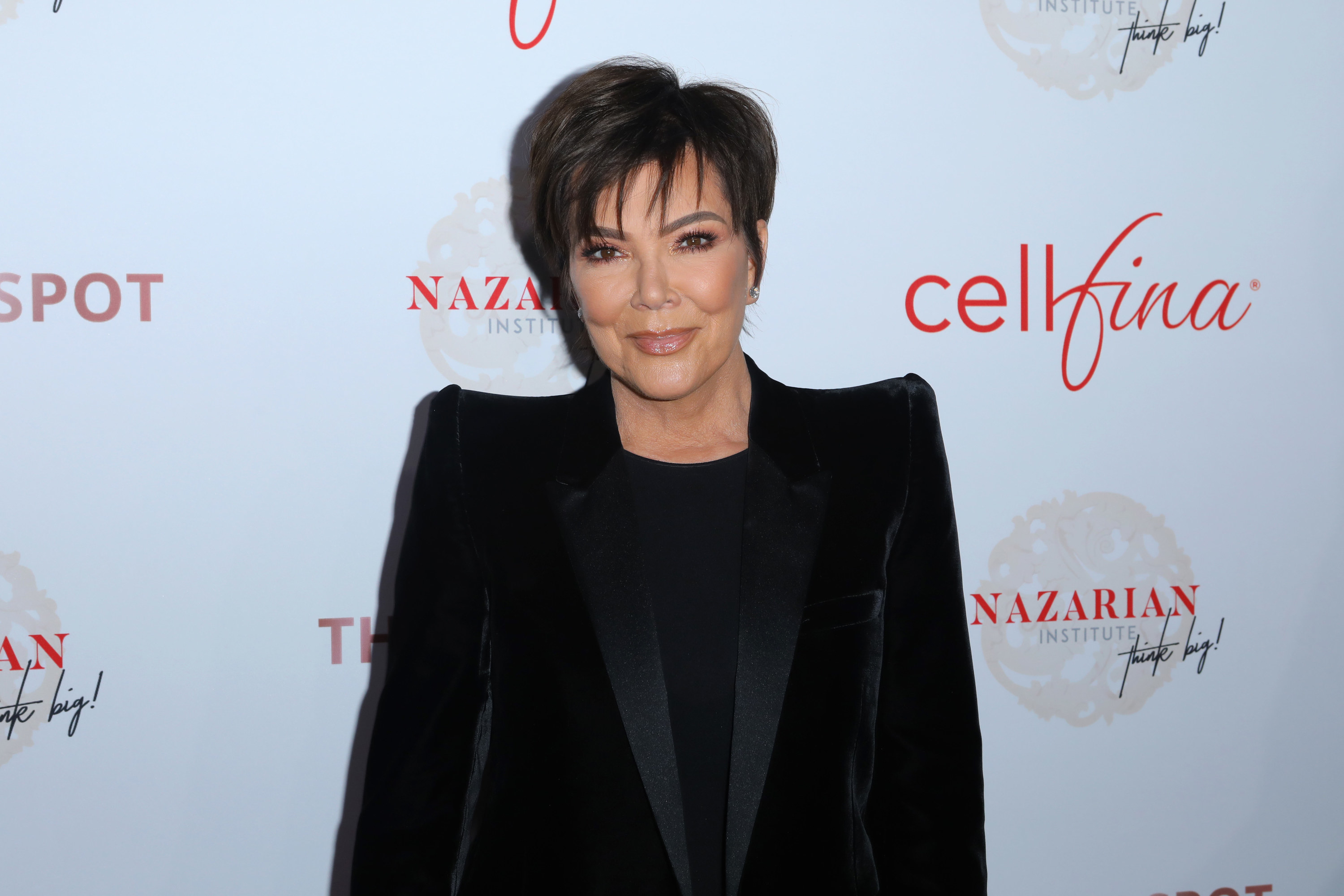 Second, I couldn't get over the similarities between this scene and the one from 2011 in which Kim sobbed to Kourtney and Scott about the breakdown of her marriage to Kris Humphries.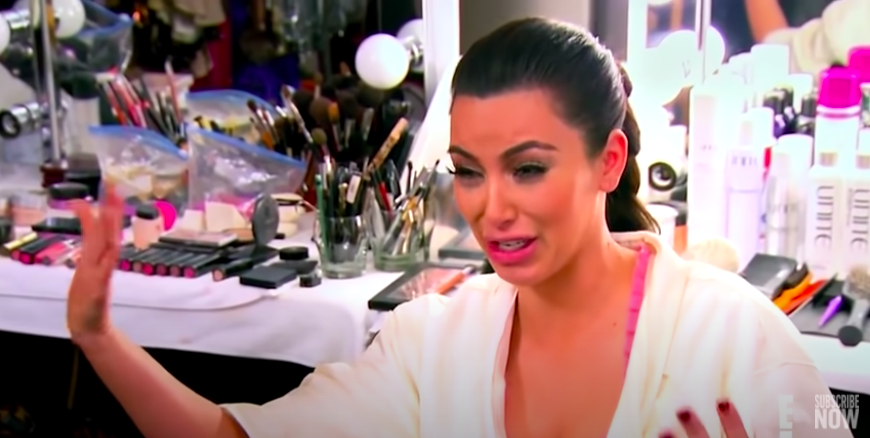 "At 30 years old I thought I'd be married with kids, and I'm not," she sobbed in this scene. "I failed at this." It was almost eerie watching Kim acknowledge her previous marriages while hysterically crying about "failing" again in this episode 10 years on from her last split.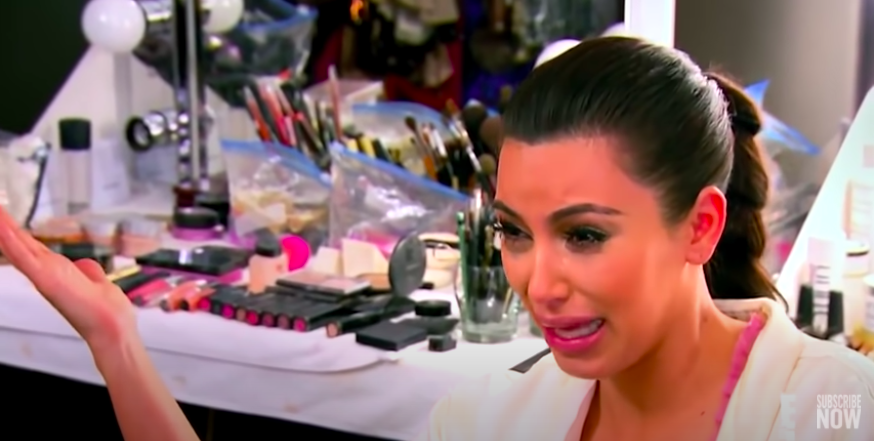 It was also fascinating to hear about Kim and Kanye's living arrangements, as it confirmed my suspicions that they've spent increasing amounts of time apart since Kanye decided to practically base himself in Wyoming in 2018.
This theory was only bolstered when, during the last season of KUWTK, Kim made a comment about her kids "going to Wyoming to be with their dad" for a portion of the pandemic.
But I also think this stalemate over where to live is representative of the (completely inevitable) battle of egos that ultimately drove them apart.
It seems clear that Kim became unwilling to put any of her success on hold to follow Kanye around, while he presumably refused to play second fiddle to her in LA. They may have established Kim as a billion-dollar brand together, but their marriage ultimately paid the price.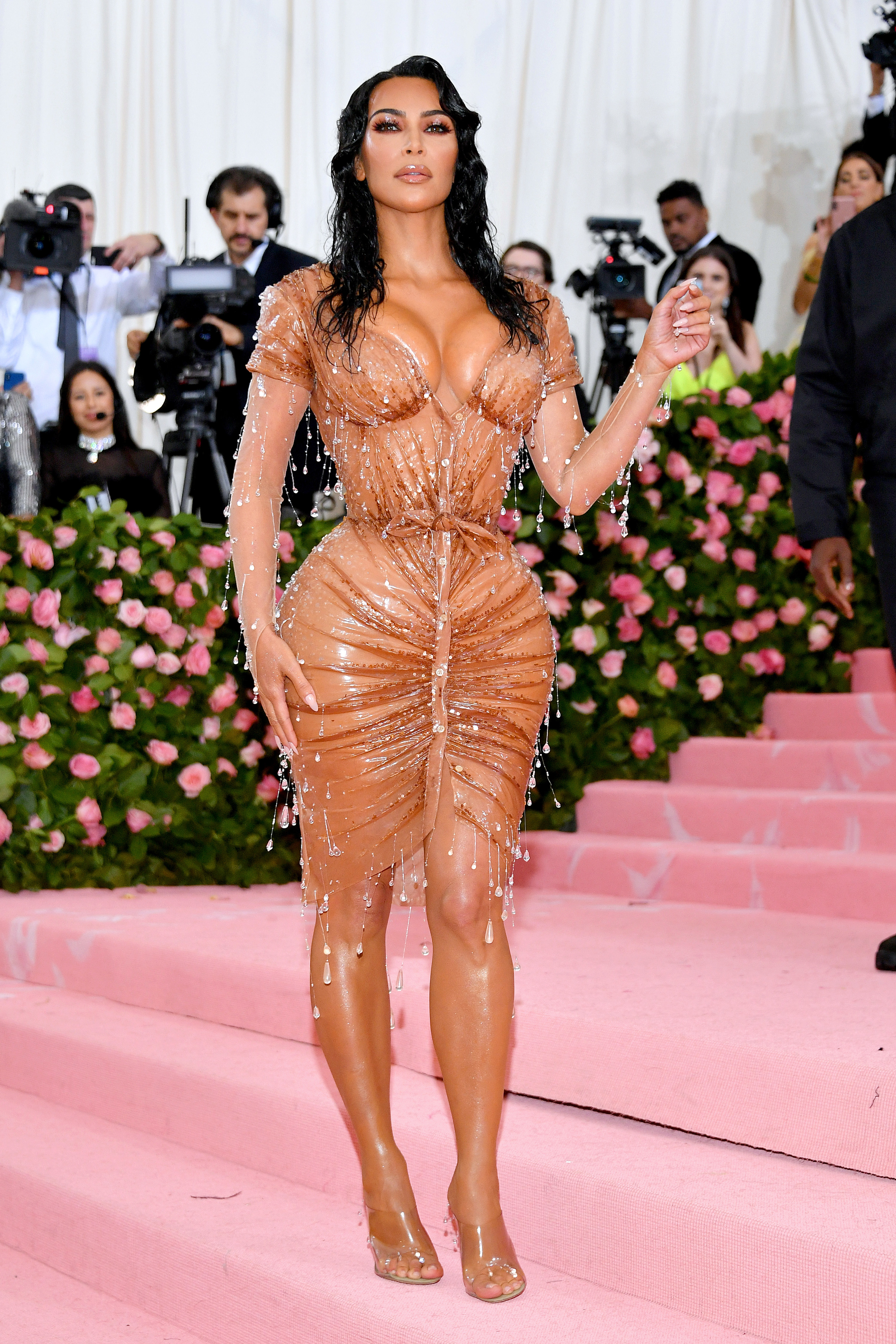 Elsewhere in the episode, the family played a series of nostalgic games relating to the show, which was such a lovely way to reminisce over iconic moments. They also did Secret Santa, gifting one another sentimental items referencing KUWTK.
Here, we learn that Kourtney is so rich she's never even heard of Secret Santa, but, in a story no one needed to hear, likens it to the time Kris Jenner once accidentally gave a stranger on a plane some of her KY Jelly instead of hand sanitizer.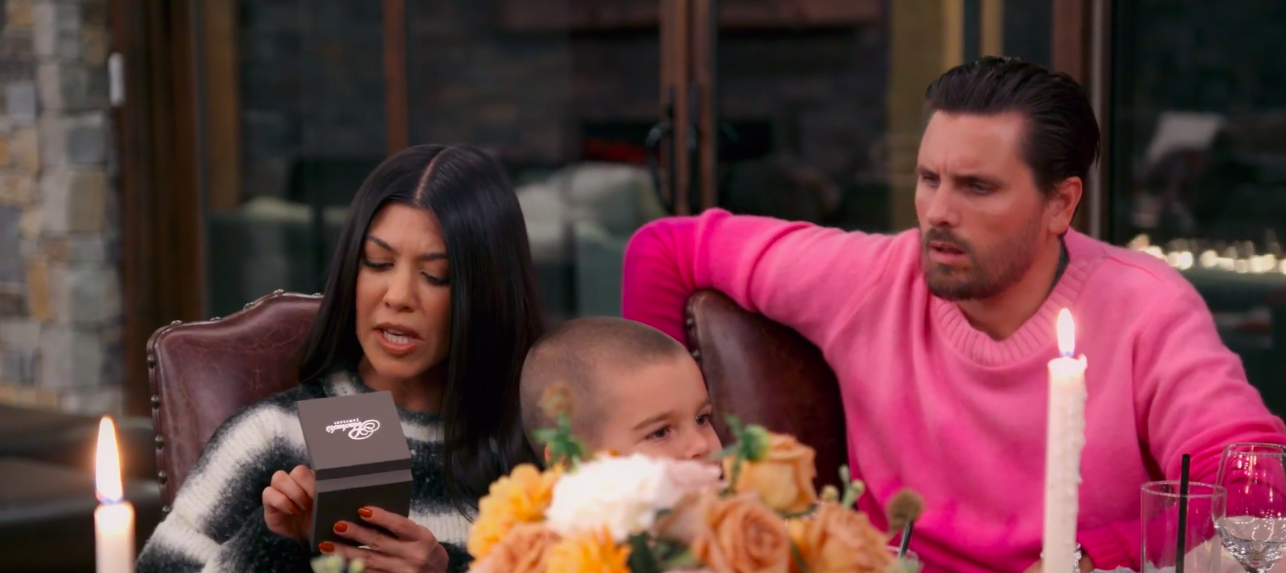 All of this is a nice segue into the subject of Scott and Kourtney, as Corey Gamble gifts a visibly horrified Kourtney a necklace with the word "love" on it to represent "the future she's gonna give Scott Disick."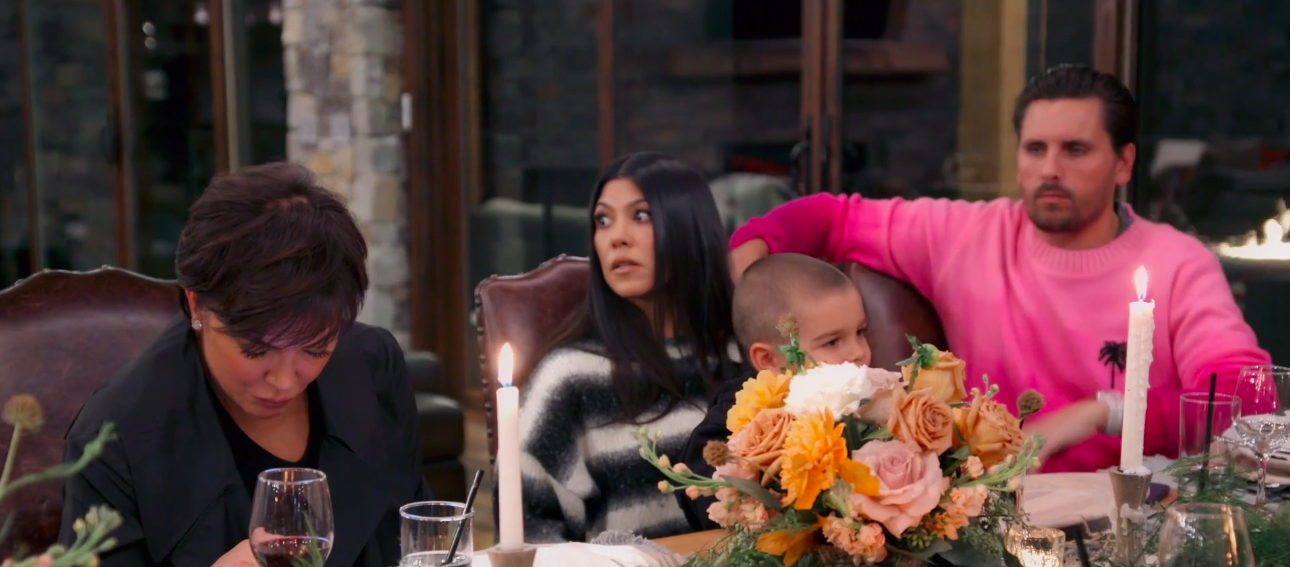 In a confessional, Kourtney reveals that she's felt pressured for years by her whole family to get back together with Scott, but "they don't know the whole picture."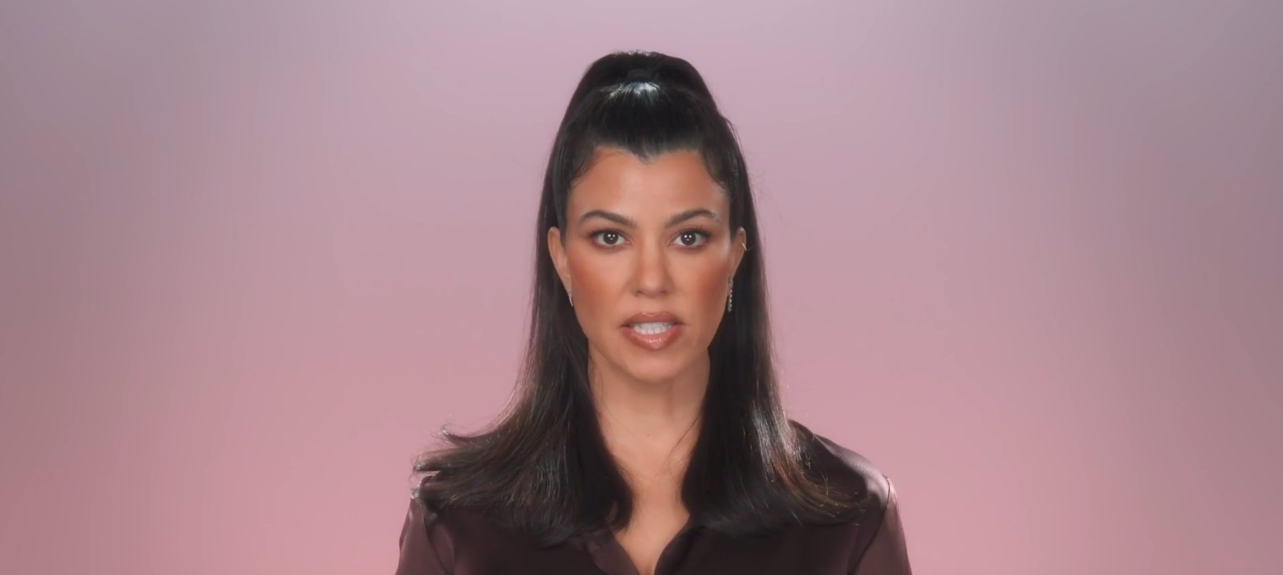 She goes on to reiterate this during a conversation with Kris Jenner, who tells Kourtney that she wants her to "grow old" with Scott. Kris points out that he's the father of Kourtney's kids, fits in well with their family, and — based on conversations Kris has had with him — clearly wants her back.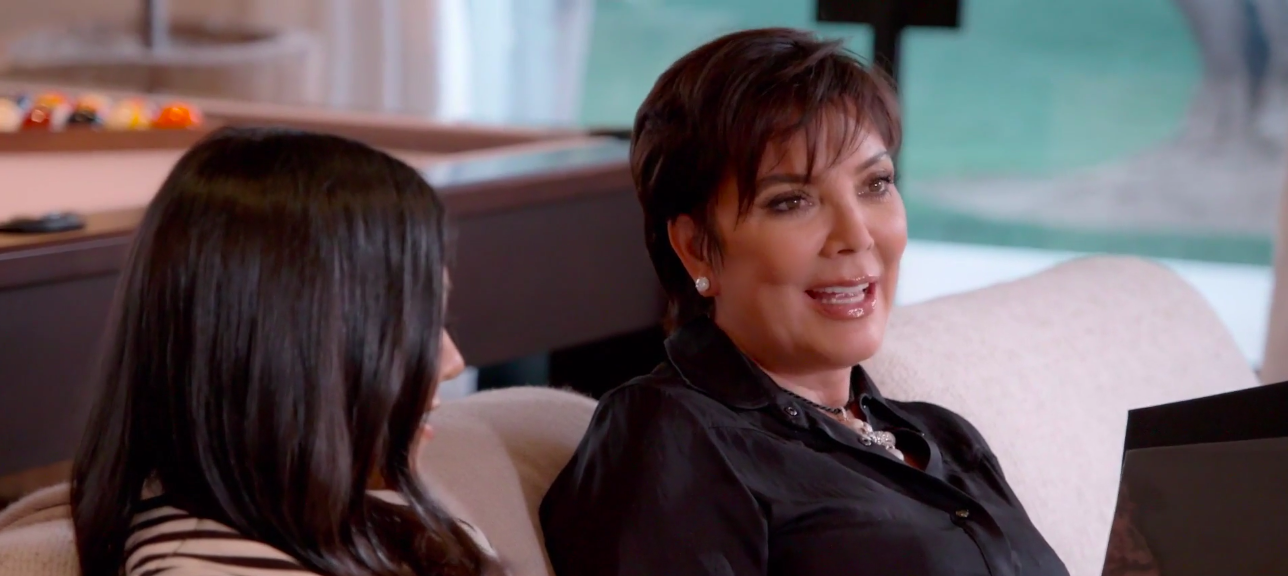 Kourtney simply responds, "He's a talker."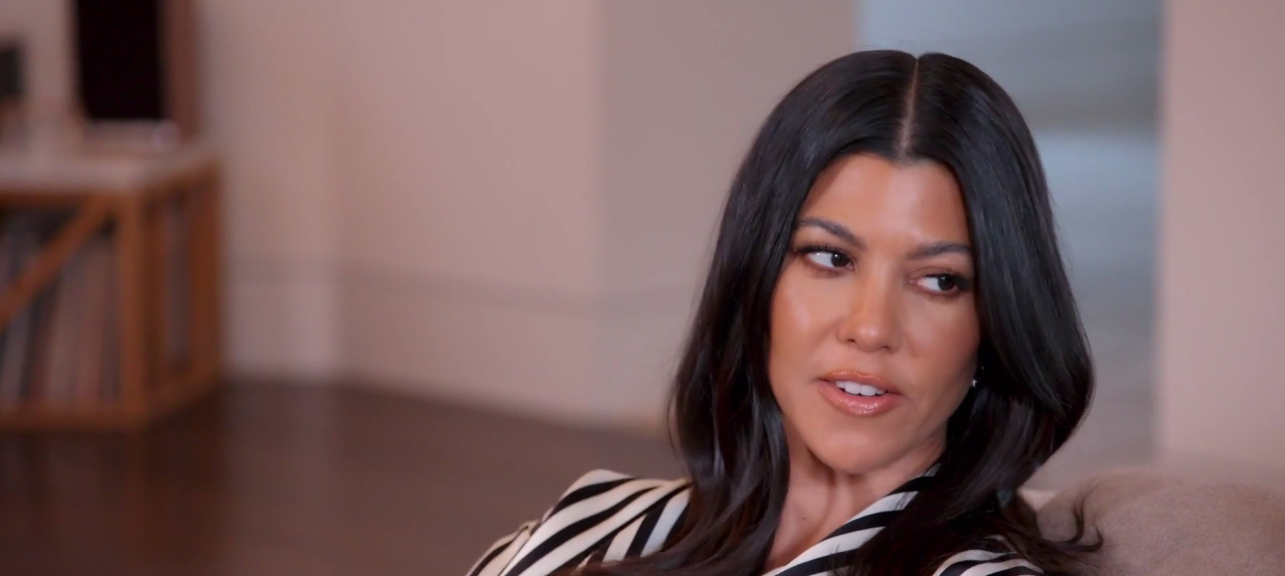 Kourtney then tells Kim and Khloé that she and Scott have had "many private conversations" about "what she would need in order to even think about getting back together," but that he hasn't done what she's asked.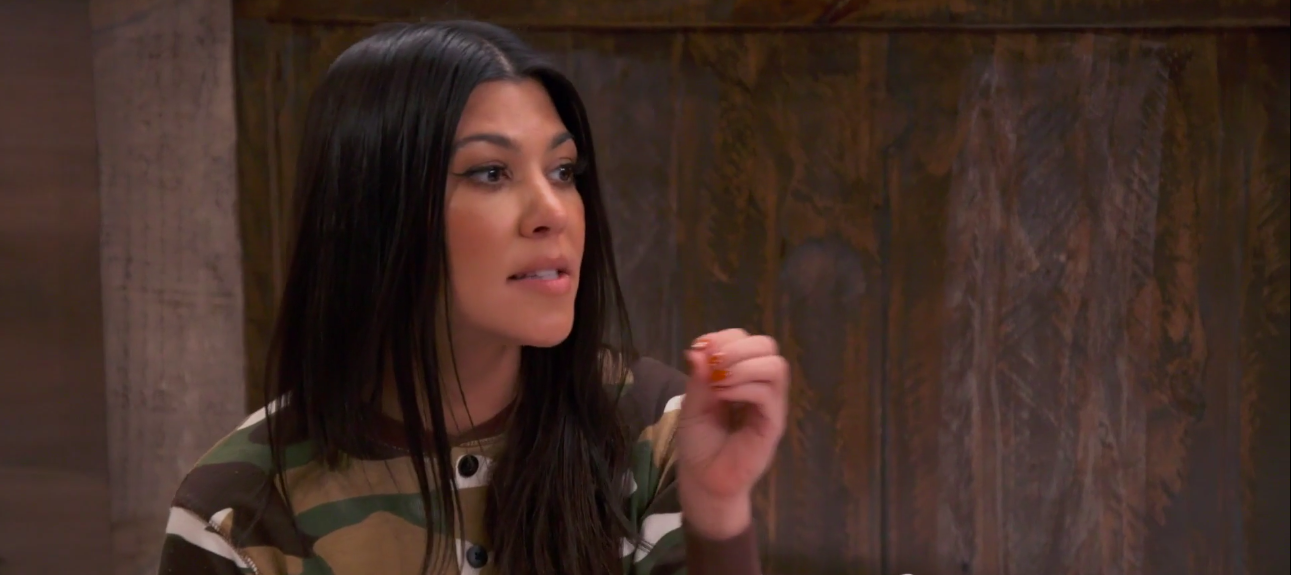 These comments took me right back to a conversation Kourtney had in a 2017 episode with Kris, who told her she should reunite with Scott because he was "giving her his whole heart."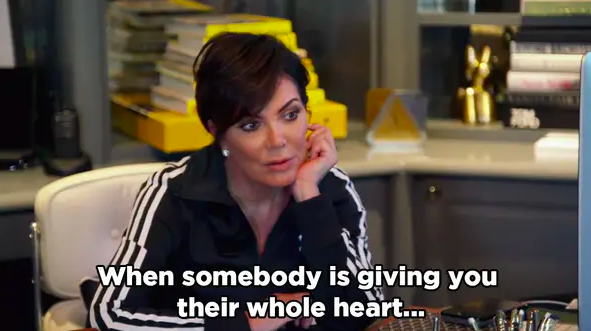 Kourtney shot back, "He's not though. That's what he makes it seem, to you, to Kim, to Khloé, to the world. But there's, like, five different girls he's hooking up with. He tricks all of you guys to think that he's sitting at home like a saint praying to the Bible."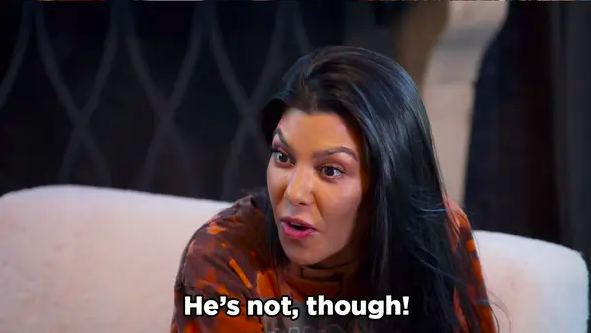 This conversation made it clear that there was a major disconnect between how Scott portrayed himself publicly and his actions in private, and it seems as though something similar is now happening again.
It's been baffling this season to watch Kourtney repeatedly state that Scott needs to "work on himself" before she takes him back, because he's apparently committed to all the things we know she's asked of him, including being sober and a present father.
However, it seems clear now that there's more to the story and Kourtney is holding back from publicly revealing something Scott has or hasn't done that's preventing them from reuniting.
The timeline here is also interesting. The scene in Lake Tahoe with Kim and Khloé was filmed in December — around the time Kourtney began dating Travis Barker. And all of her confessionals on the subject of Scott were shot in January — a month before she went public with Travis.
It's therefore pretty clear that Kourtney had not only already decided against reuniting with Scott during these conversations, but that the early phase of her relationship with Travis was super private — perhaps to the point where even her family were unaware they were dating — as it seems unlikely they'd have continued to push the subject of Scott so hard otherwise.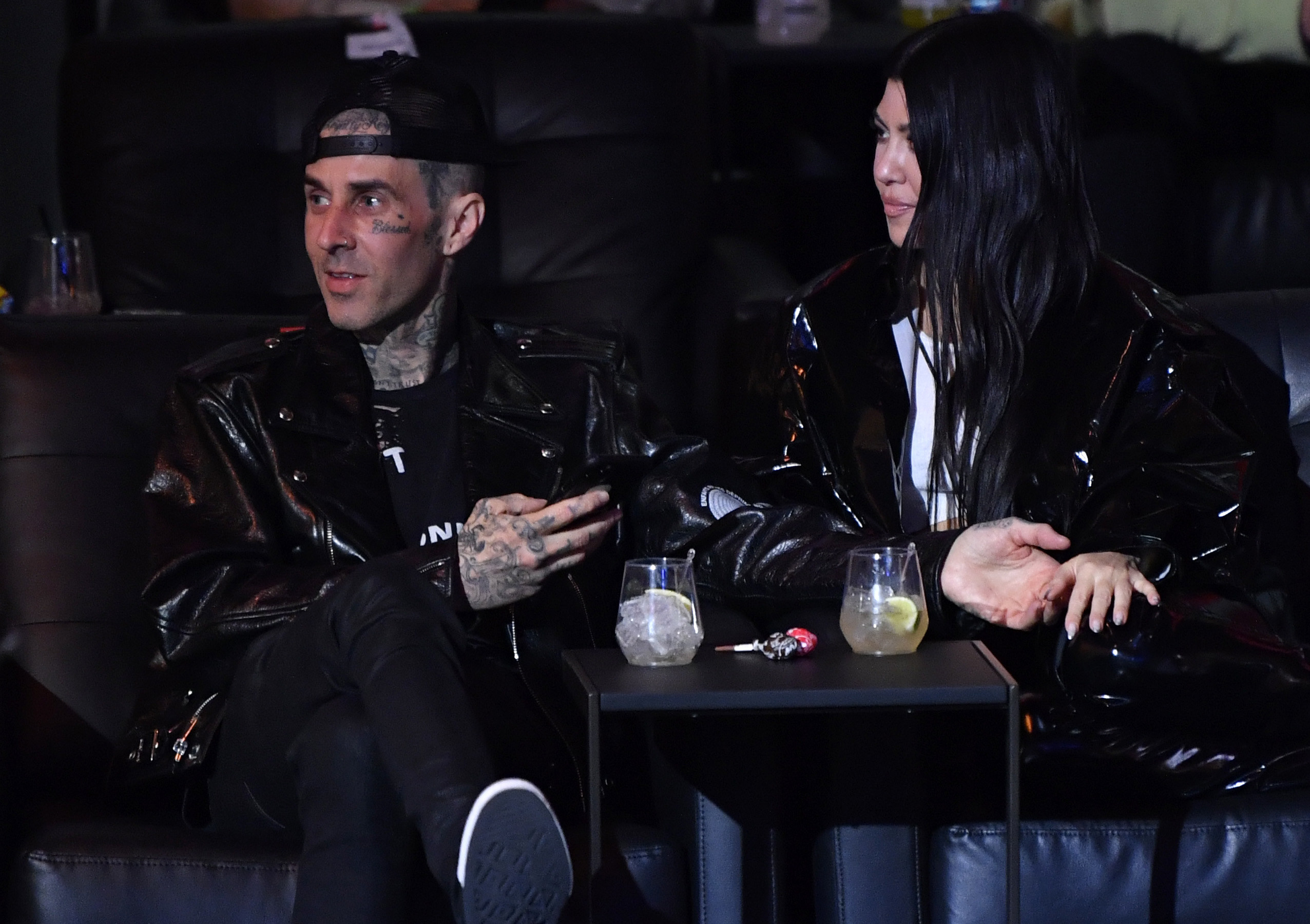 To receive next week's newsletter on Friday morning, sign up below! And make sure you check your inbox afterward — you'll receive an email asking you to confirm your sign-up in order to receive the newsletters.