Kanye West, now legally known as Ye, shared an original poem on his Instagram on Saturday, giving more insight into how he's coping since his divorce from Kim Kardashian.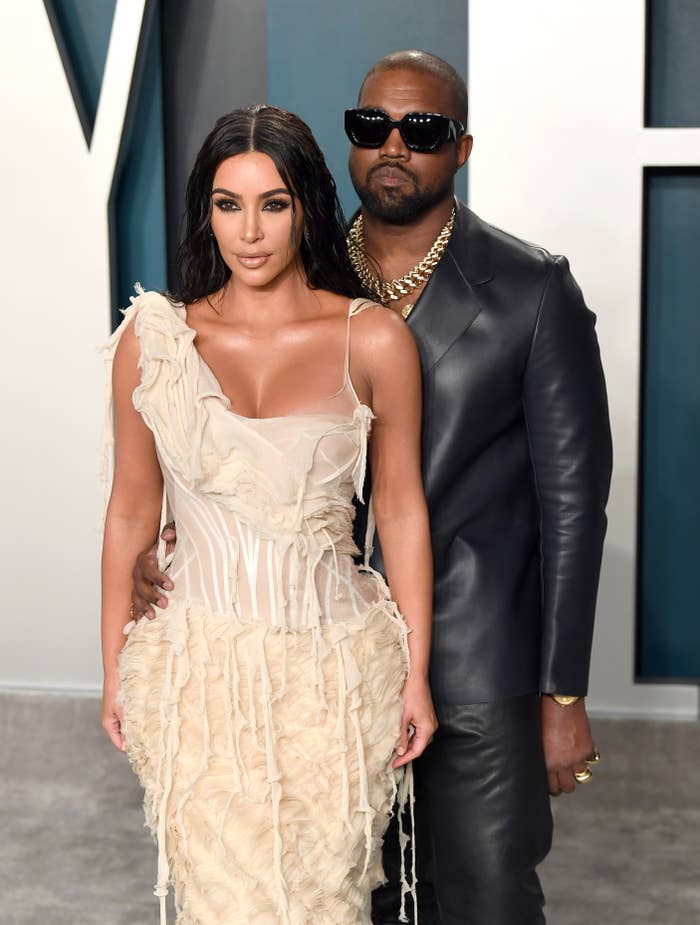 As you might be aware, Ye has been vocal about his displeasure with the split ever since Kim — who filed for divorce from him last February — began dating her now-boyfriend, Pete Davdison, in late October.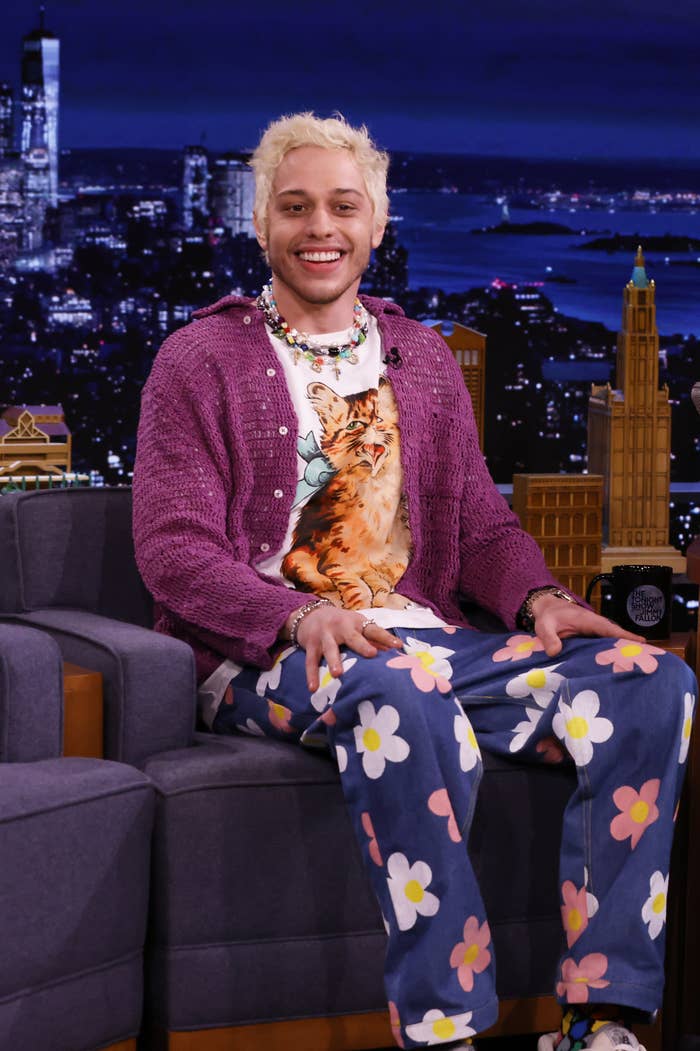 Shortly after Kim and Pete were spotted out together following their joint Saturday Night Live appearance that month, Ye publicly dismissed the divorce entirely, claiming that he'd "never even seen" the legal papers in an interview early November.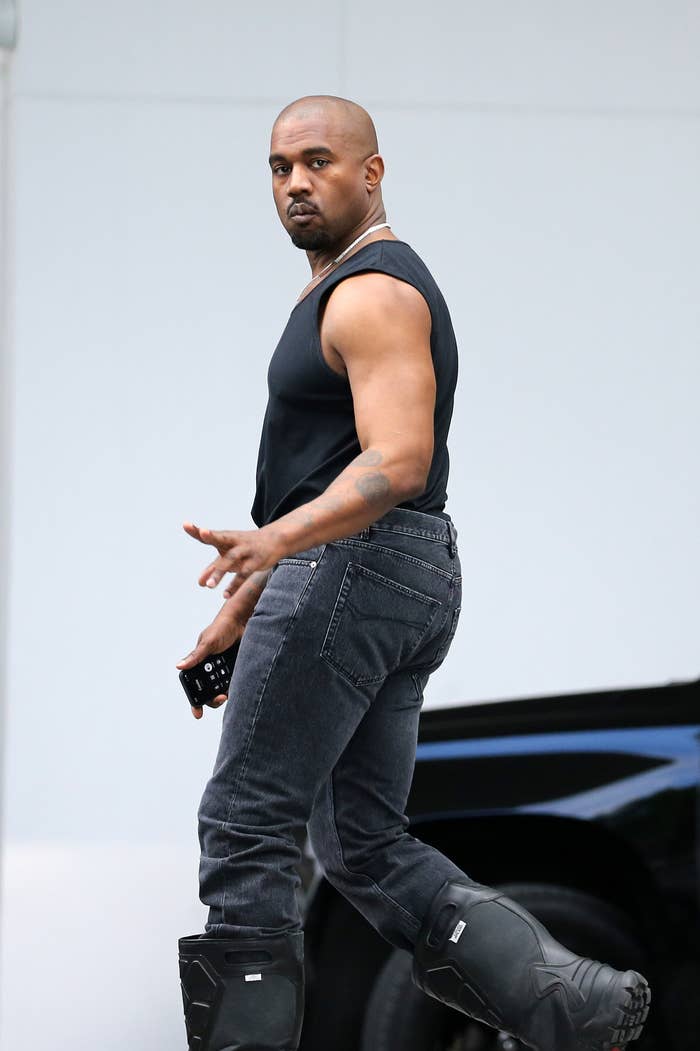 He went on to make a series of grand gestures in a bid to win Kim back in spite of her new relationship with Pete, including begging her to "run right back" to him onstage at his concert in December.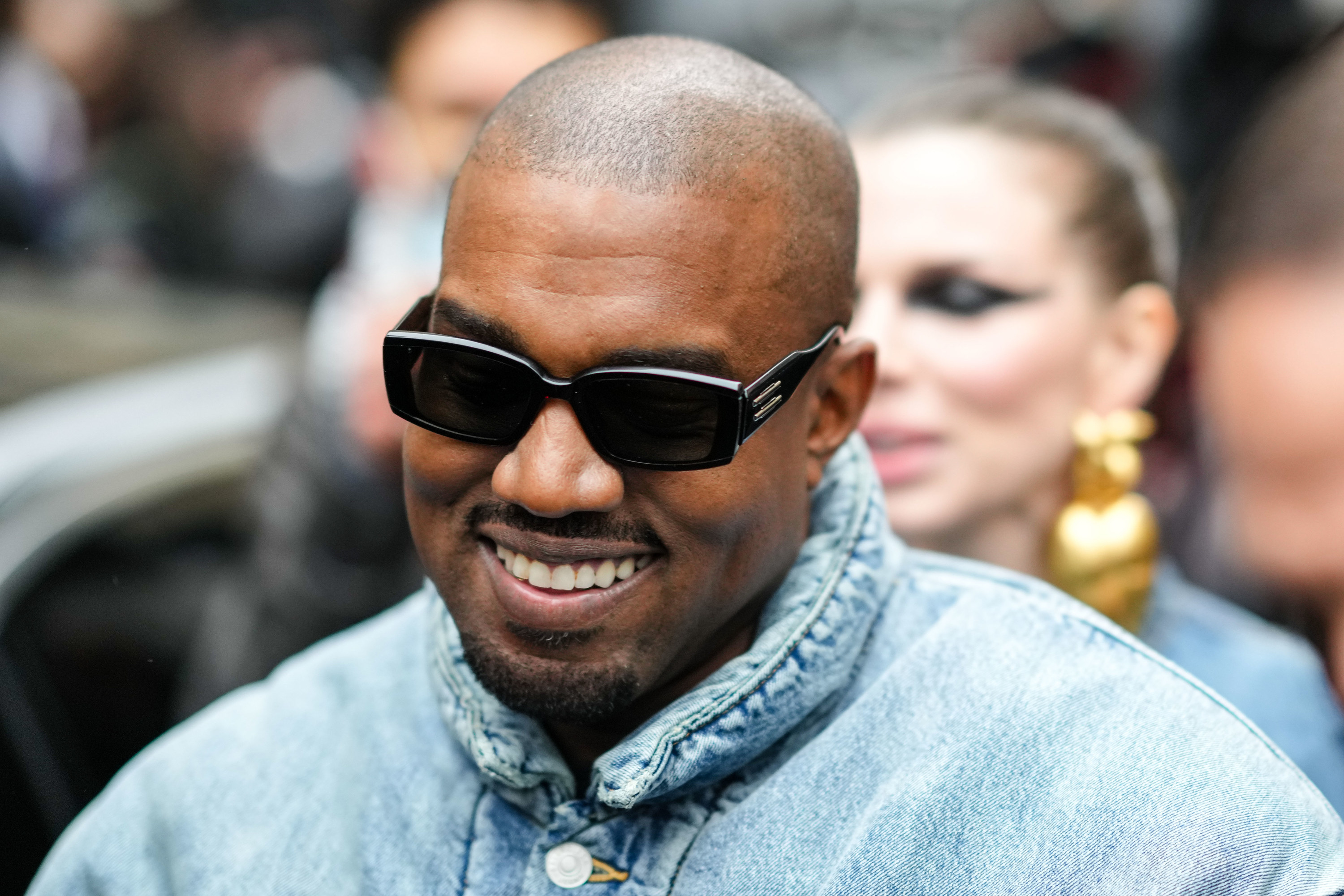 And things have only escalated this year, with Ye repeatedly calling both Pete and Kim out over a series of since-deleted Instagram posts. He notably took aim at his ex's parenting style, slamming her for allowing their eldest daughter, North, 8, to have an account on TikTok that is managed by Kim.
In fact, the subject of raising their four children — North, Saint, Chicago, and Psalm — has been a huge source of contention throughout their relationship and since their split, with the two often clashing over their different methods of parenting.
In her only statement addressing the matter so far, Kim actually called Ye out for "constant attacks" last month after he denounced her for allowing North on TikTok. "Kanye's obsession with trying to control and manipulate our situation so negatively and publicly is only causing further pain for all," she wrote.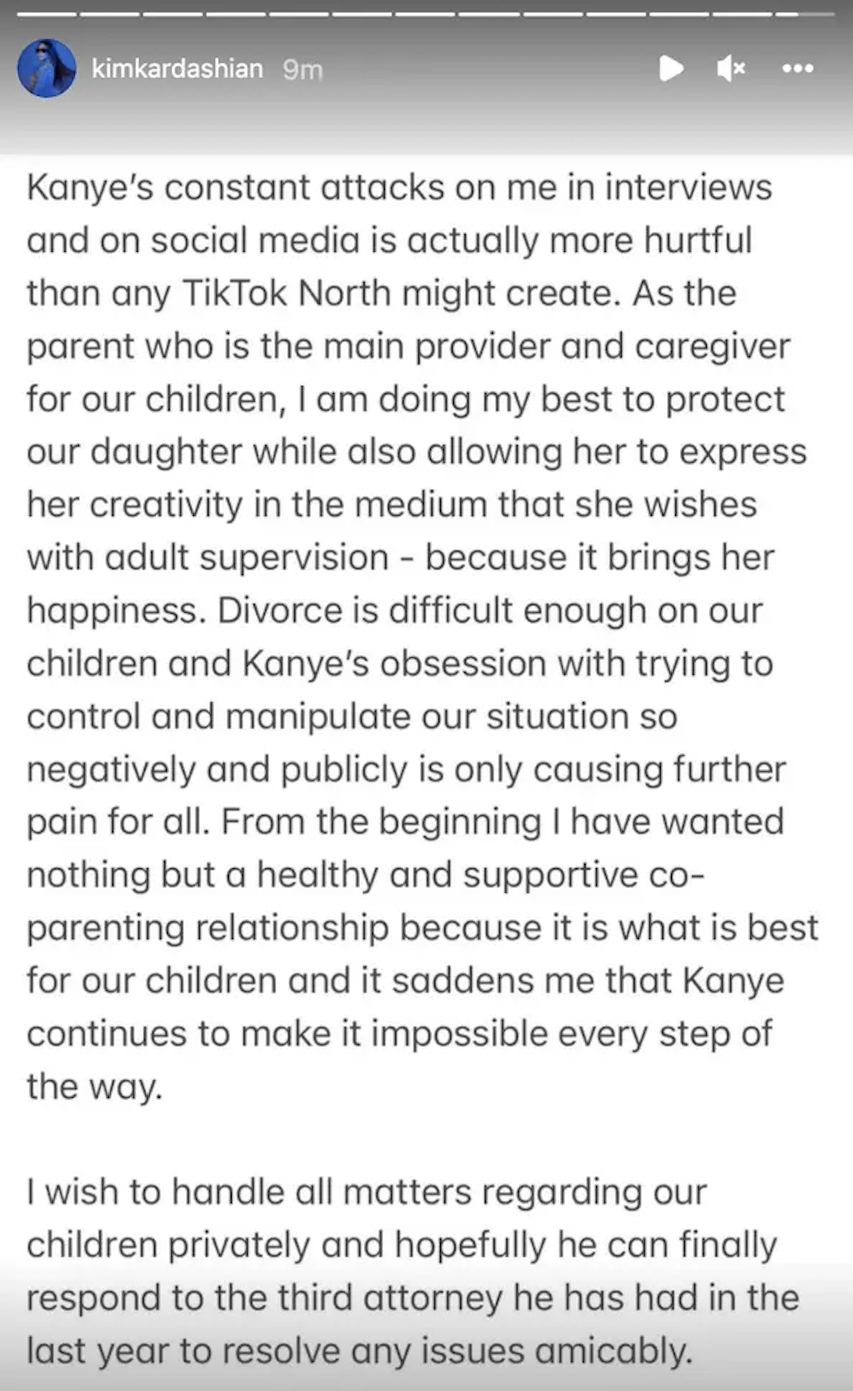 Ye continued to refer to Kim as his "wife" as recently as last month while sharing a series of private messages he'd received from her. In the apparent texts, the beauty mogul expressed fear for Pete's safety and urged her ex to stop encouraging his fans to "scream" at him in public — which came about after he'd called the actor "Skete," "trash," and a "dickhead" online.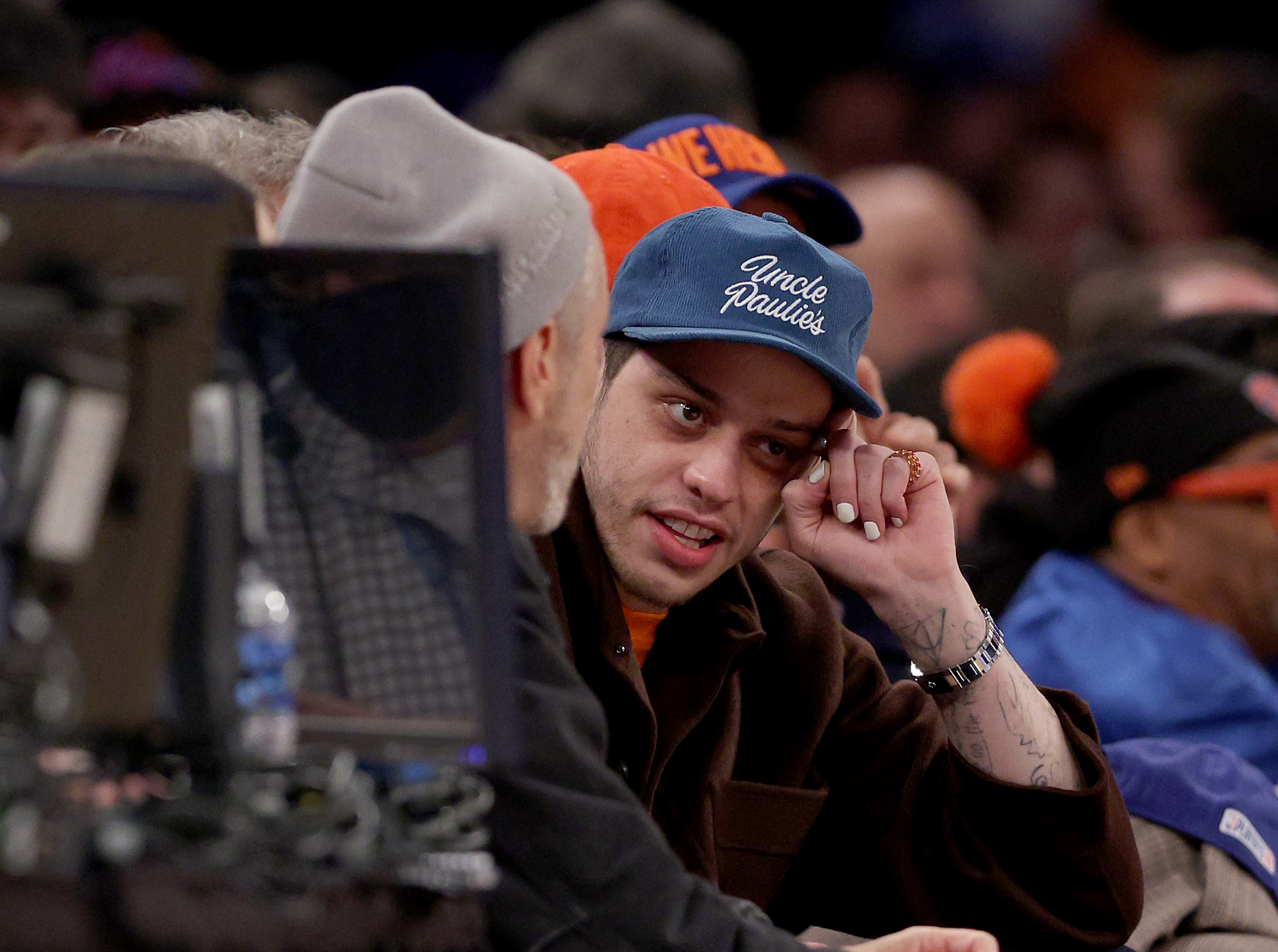 The rapper also shared a text he'd received from Pete himself, in which the comic seemingly made it clear that he wasn't going to come between Ye and his children.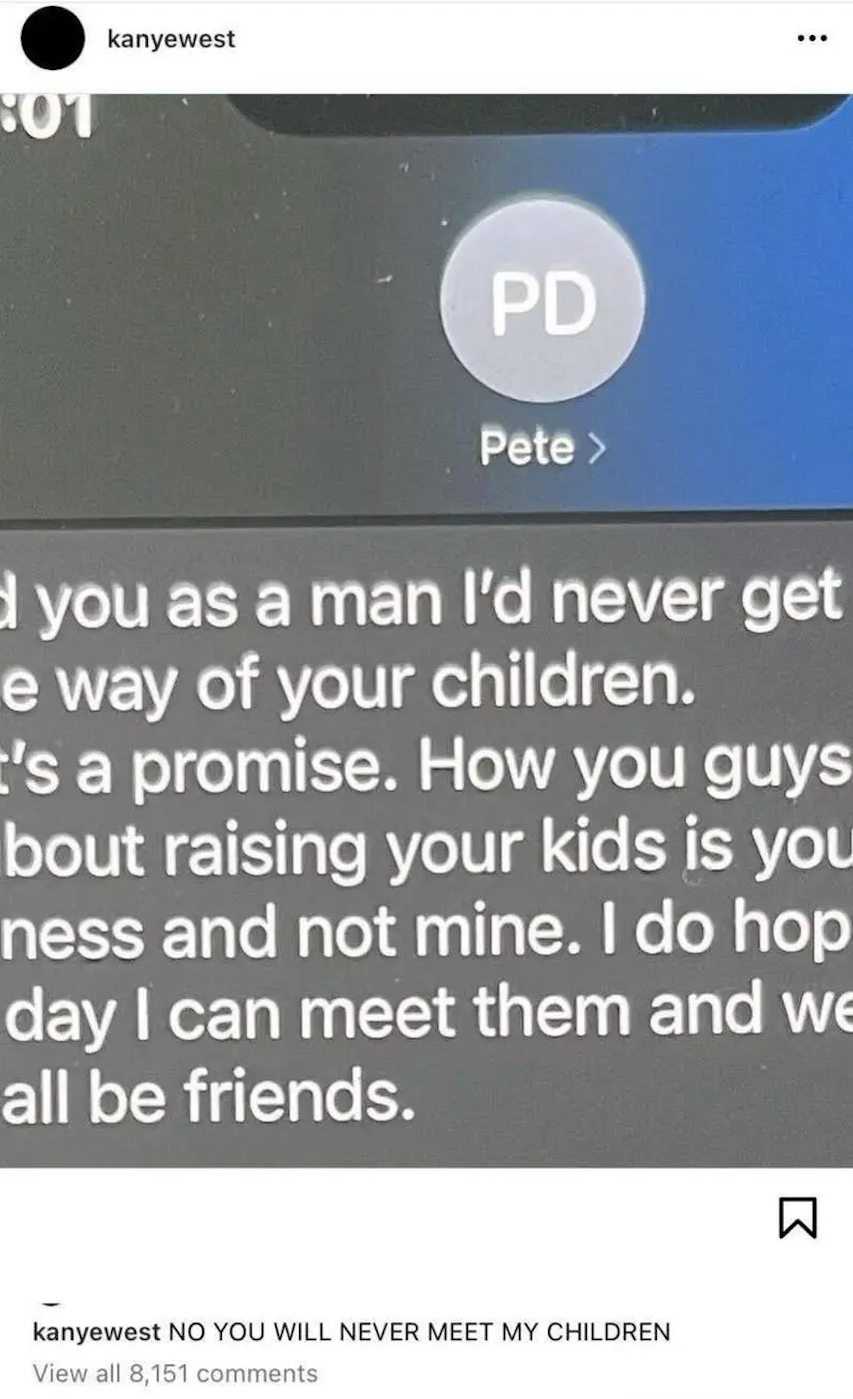 Last week, an LA court declared Kim "legally single" following a long-winded battle with Ye, who reportedly spent months refusing to sign documents granting her the legal status. Hours later, the rapper released a disturbing music video for his song "Eazy" that sees a caricature-like figure of Ye kidnapping, decapitating, and burying a cartoon version of Pete.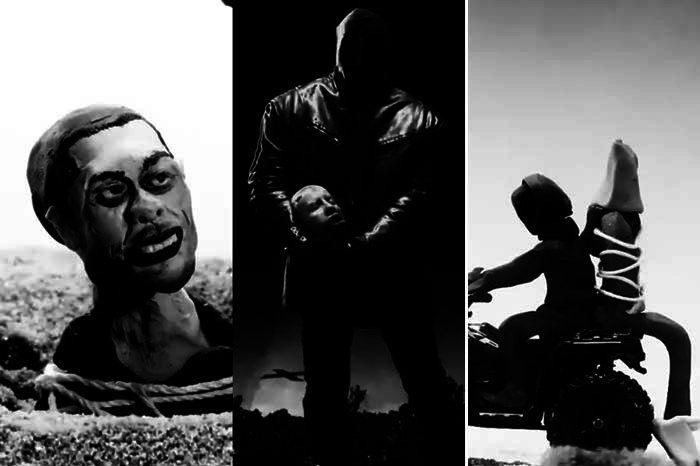 And in a new poem — or possibly, song lyrics — shared days later, Ye reflected on the split for the first time since the news of Kim's new legal status, giving fans more insight into how he's coping with the separation.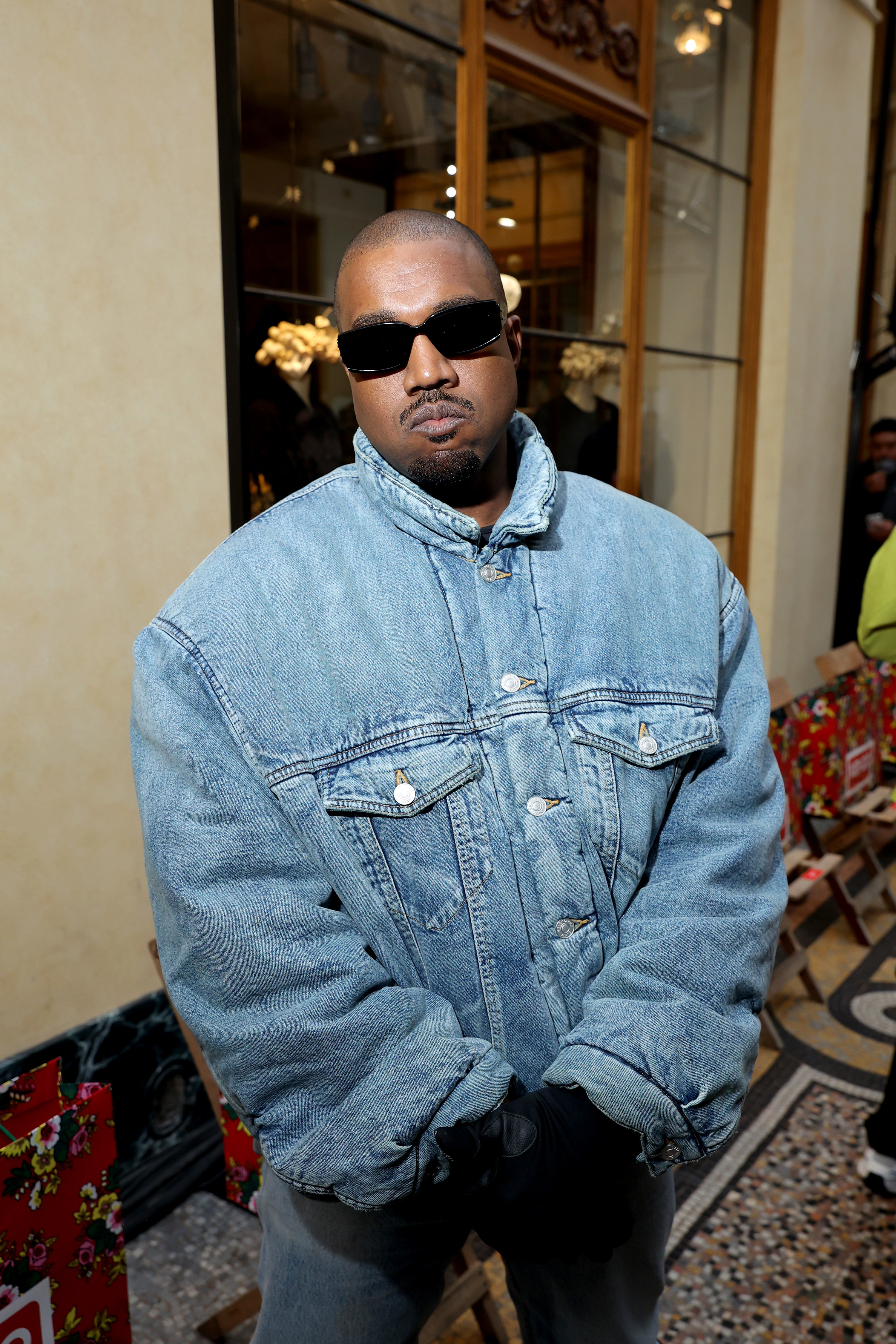 In the piece, which is seemingly titled DIVORCE, Ye compares his feelings during the split to "full blown Covid" and "walking on glass."
"Divorce feels like full blown Covid / Divorce feels like your doctor don't know shit / Divorce feels like [you're] walking on glass," Ye writes.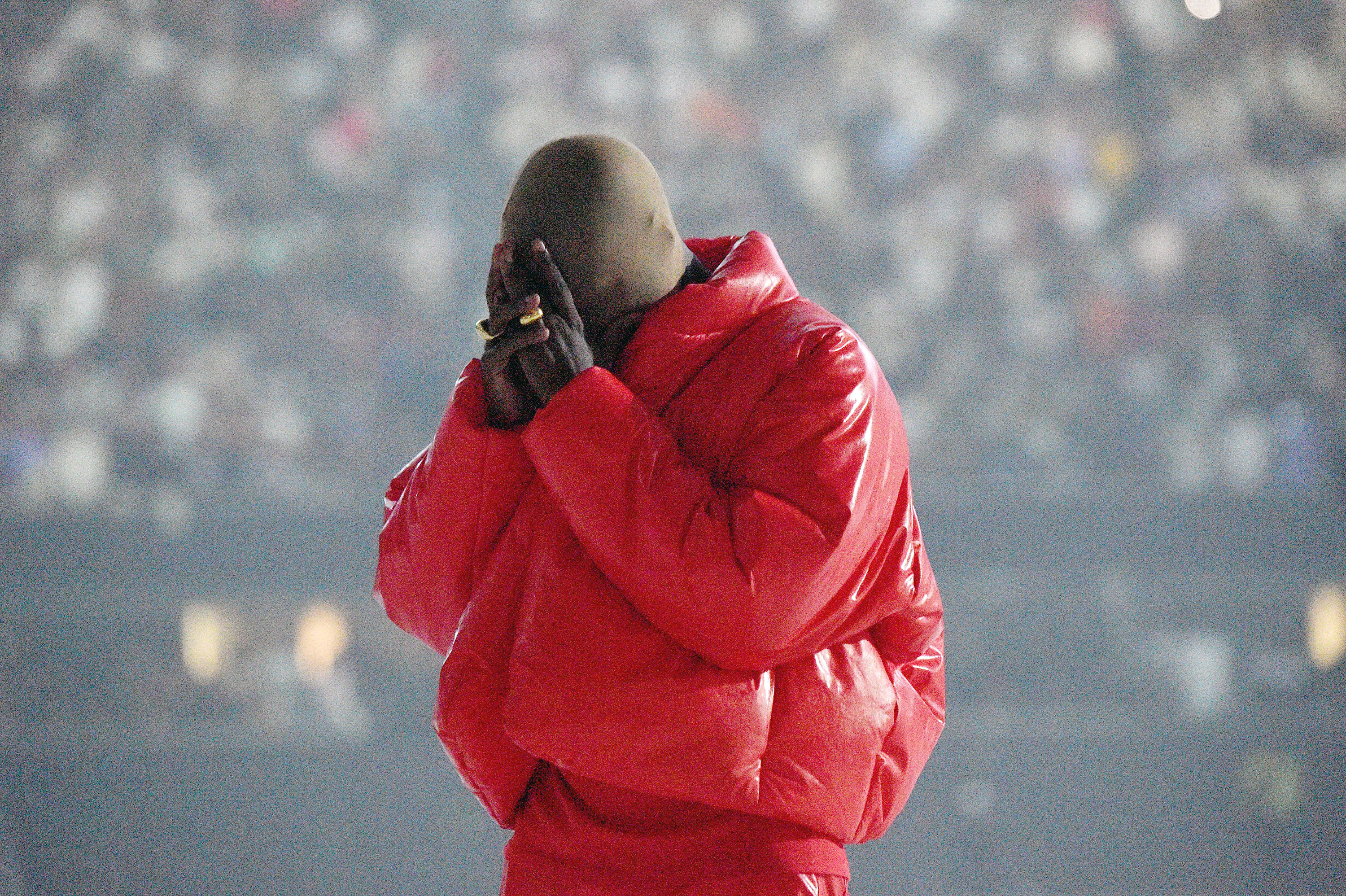 He then likens the split to "running through a glass wall," being "bullied in a class hall," and "getting beat up in the mall."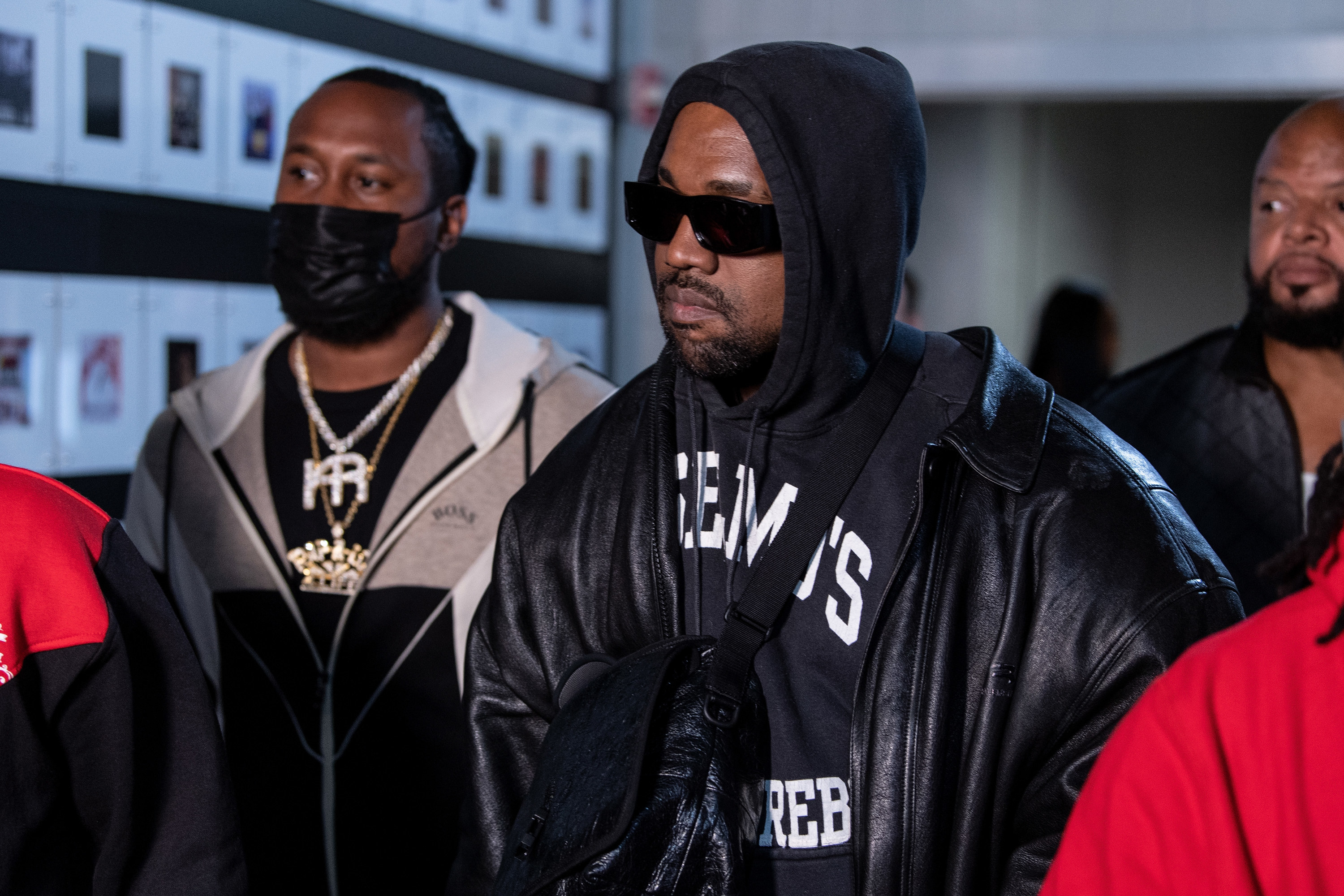 Ye continues, "Divorce feels like your hand was burned on the stove / Divorce feels like your soul was dragged over coals."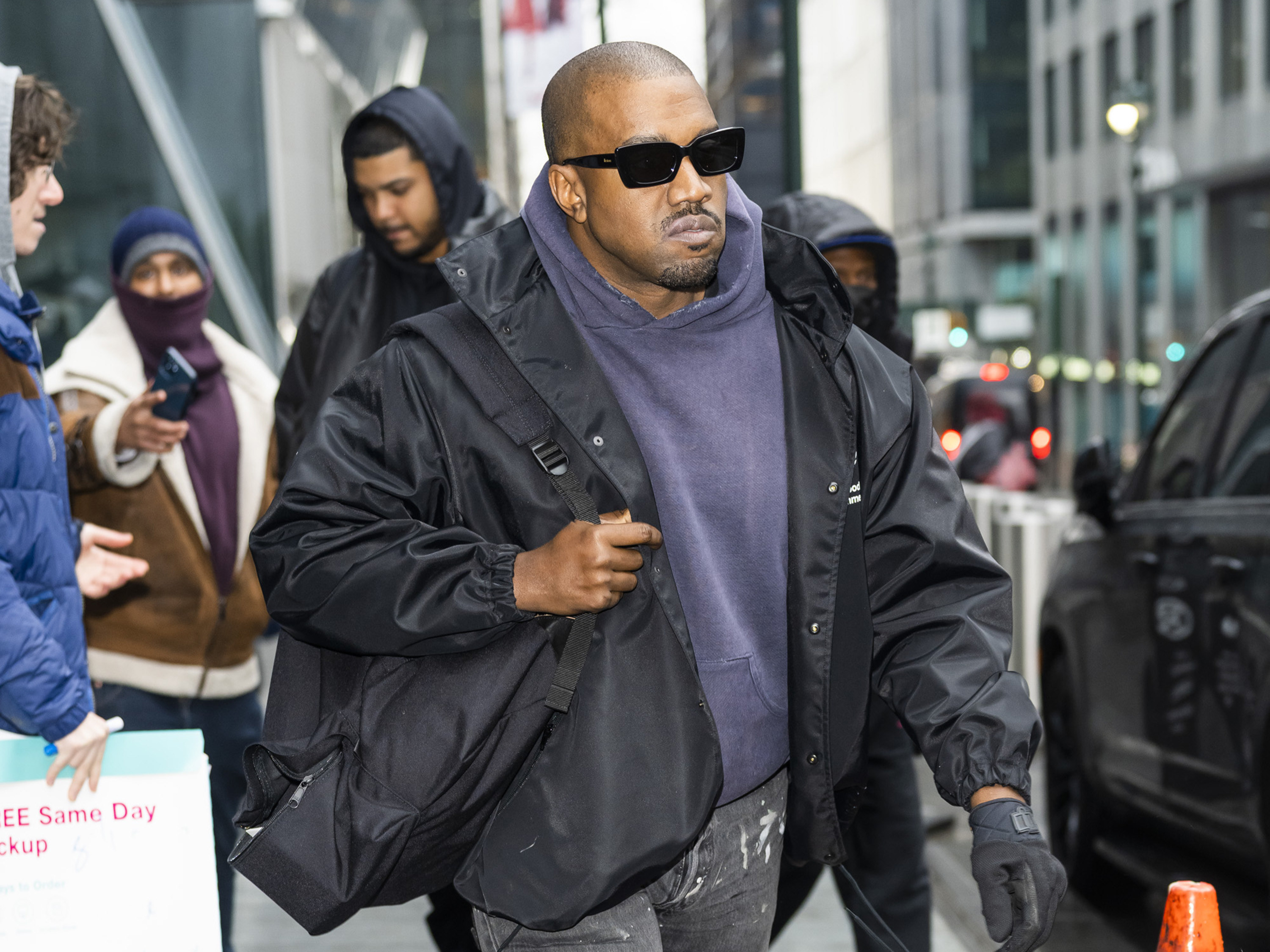 And Ye then goes on to address his feelings about his and Kim's children: "Divorce feels like your kids were snatched from your control / Divorce feels like you've been shot and traffic is slow," he writes.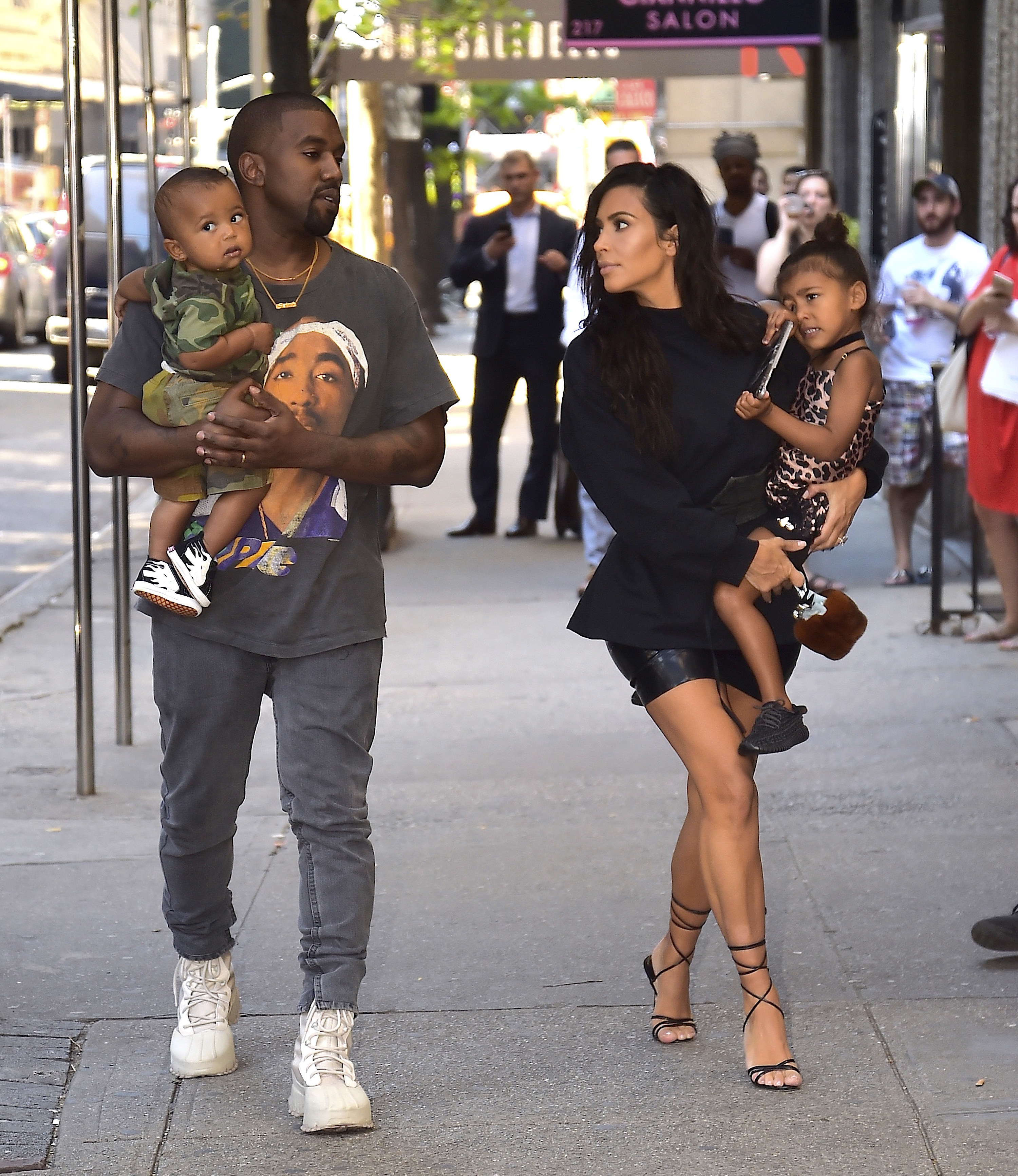 He continues, "Divorce feels like heavy breathing / Divorce feels like grandma never got over that cold / Divorce feels like suffocating / Barely breathing."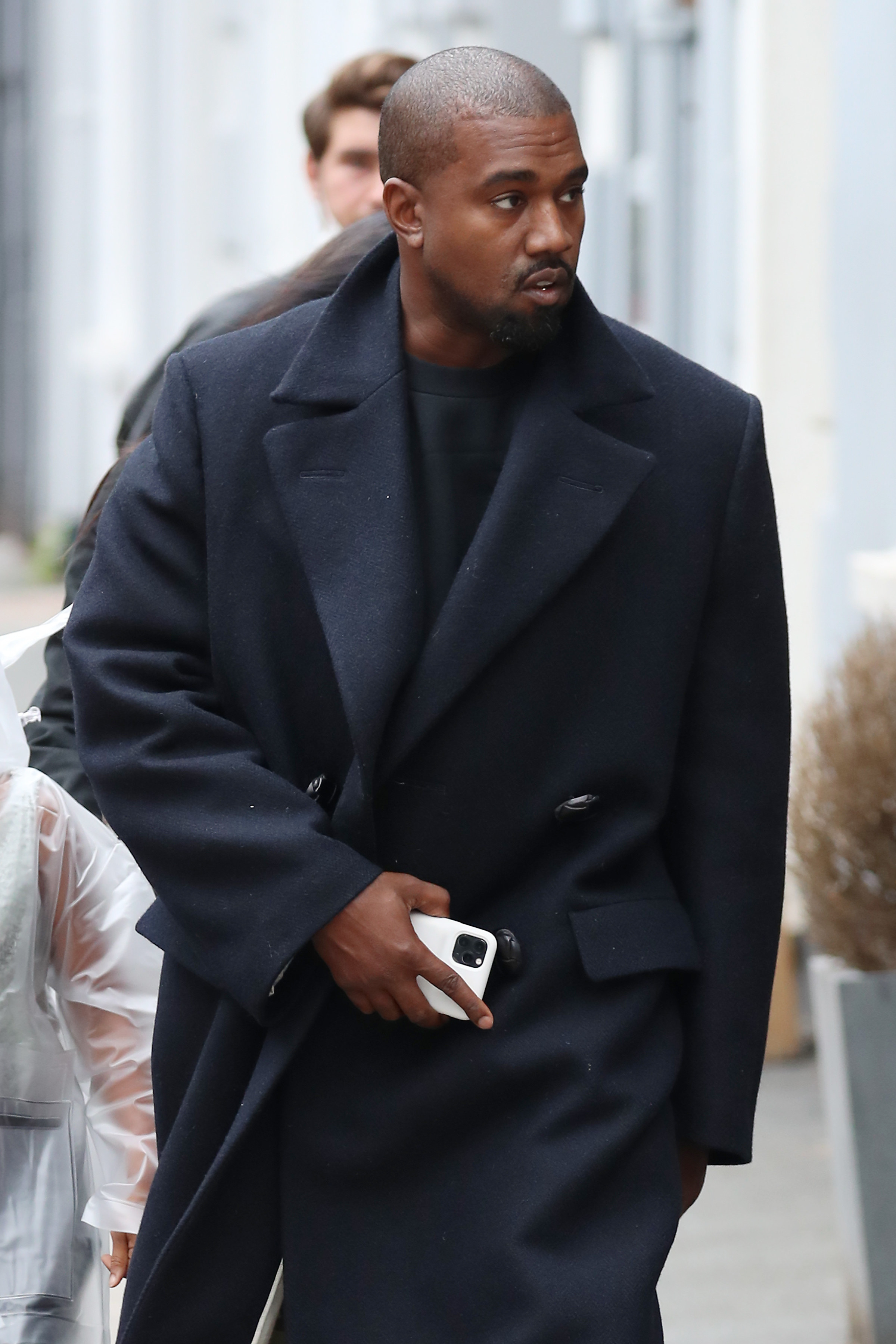 "Divorce feels like you're receiving a spiritual beating every evening / Divorce feels like you worked overtime all week and you ain't allowed off for the weekend," he adds.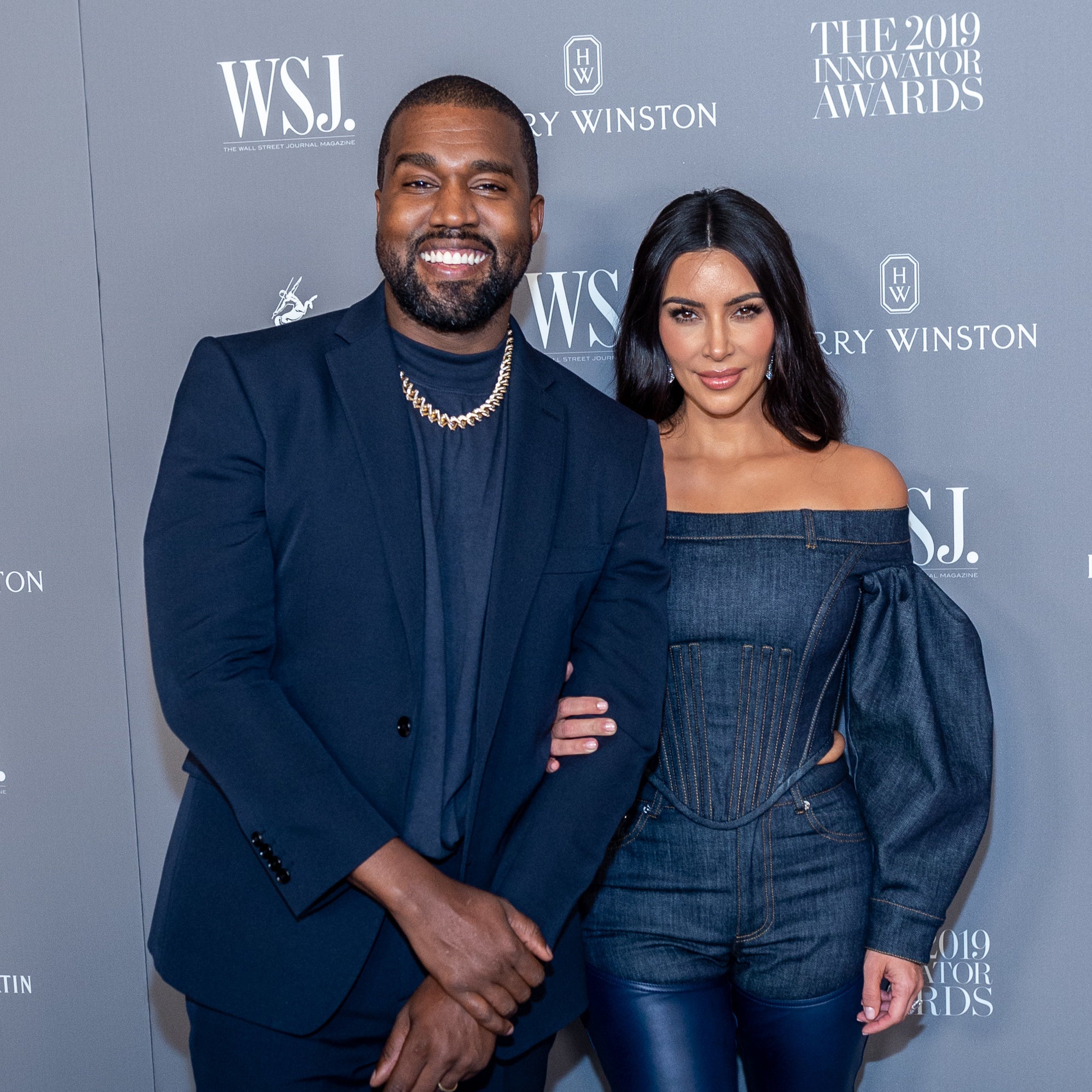 Ye describes feeling "broken into a thousand pieces" and, in the next line, being "set on fire for your truth then labeled a liar" before going on to describe feeling like he "can't breathe" as a result of the split.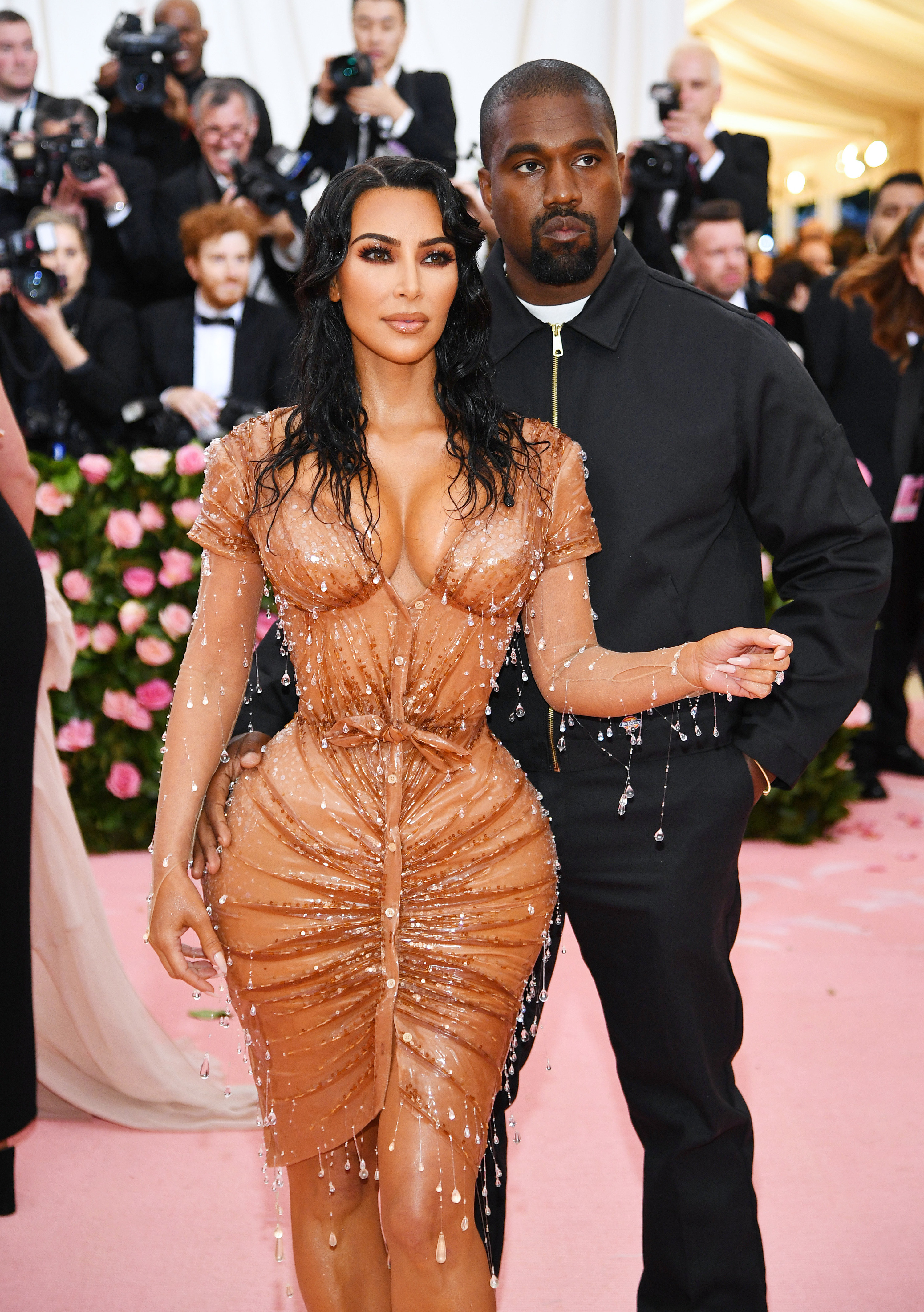 "Divorce feels like you can't sit or stand / Divorce feels like you can't breathe / Divorce feels like you can't stay or leave," he writes.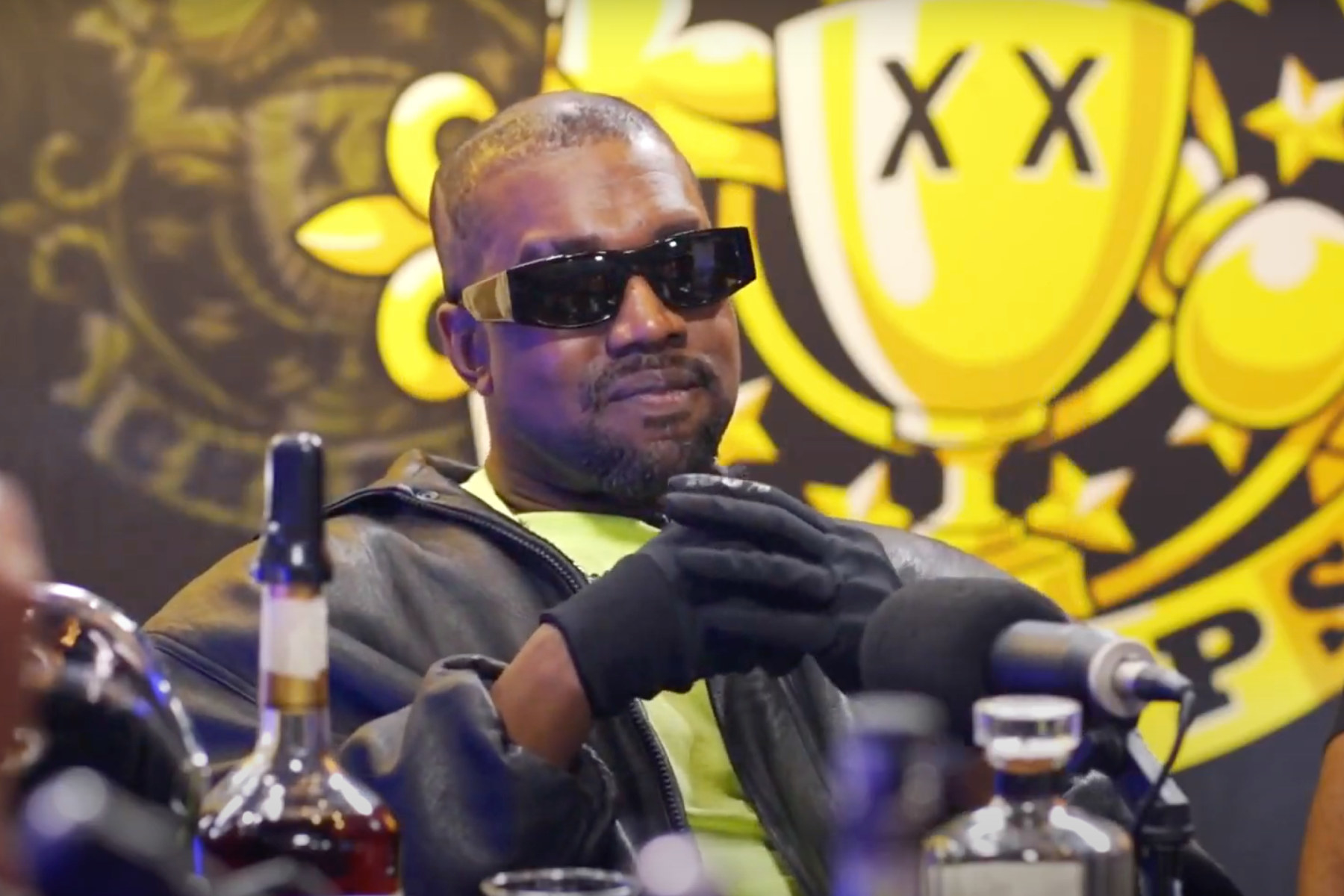 He adds, "Who are you to have an opinion on your own life / You are not you anymore / You are what's left of you."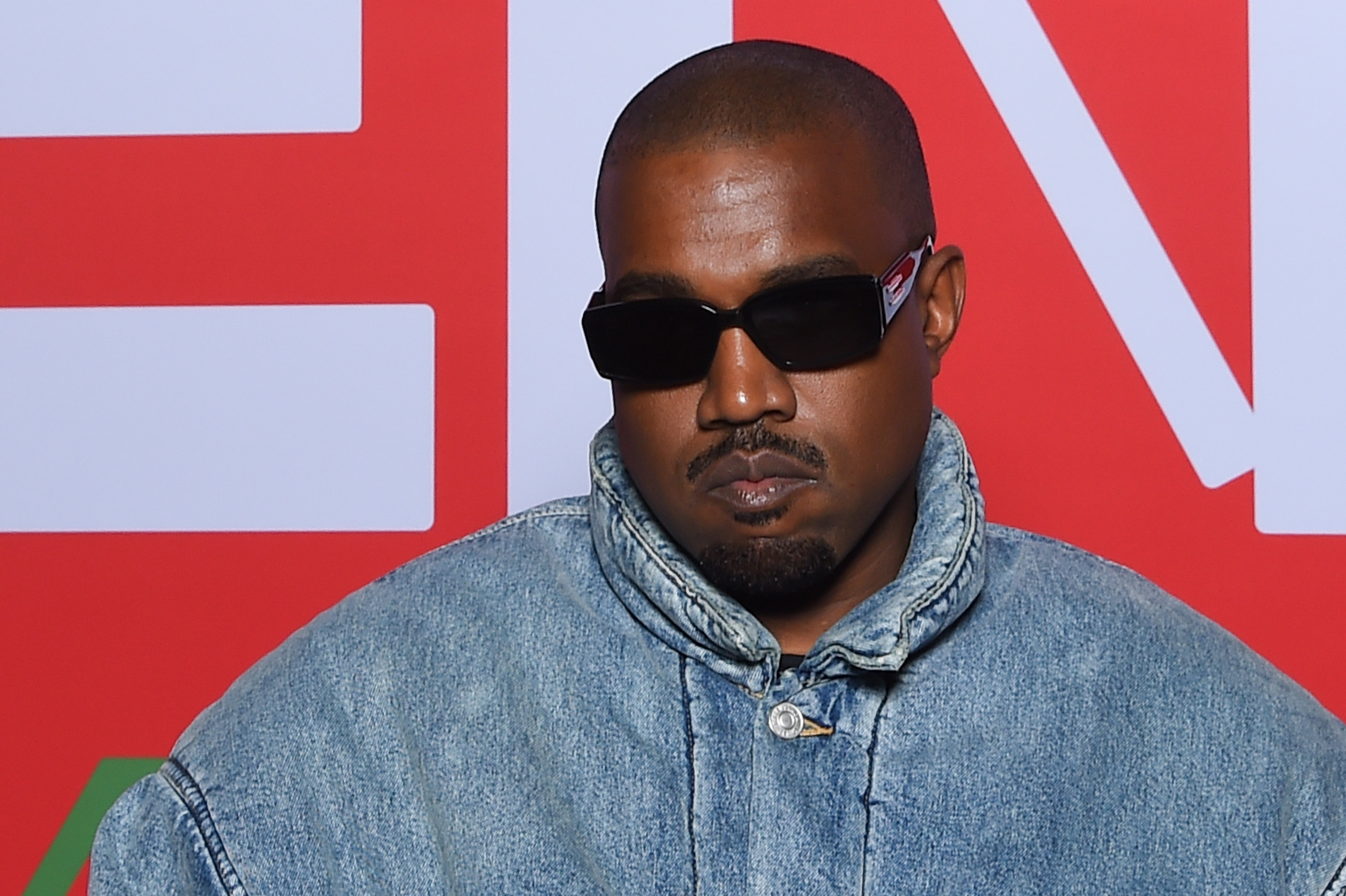 This most recent post comes just weeks after Ye debuted lyrics from his latest album, Donda 2, onstage at a listening event in Miami.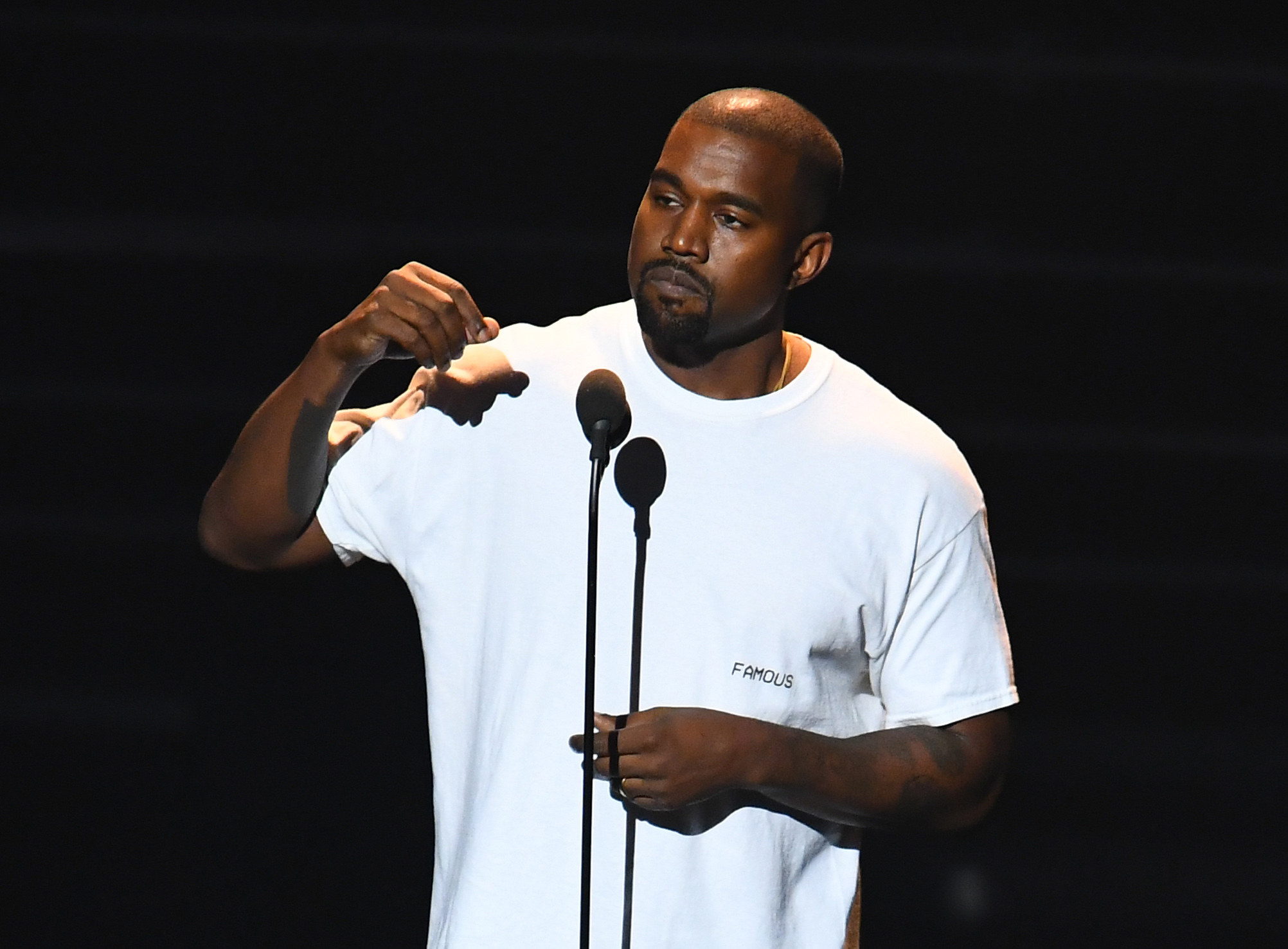 The album's predecessor, Donda (released in August), gave significant insight into the dissolution of Ye and Kim's marriage, so fans weren't surprised to hear Donda 2 will likely document Ye's feelings since the split.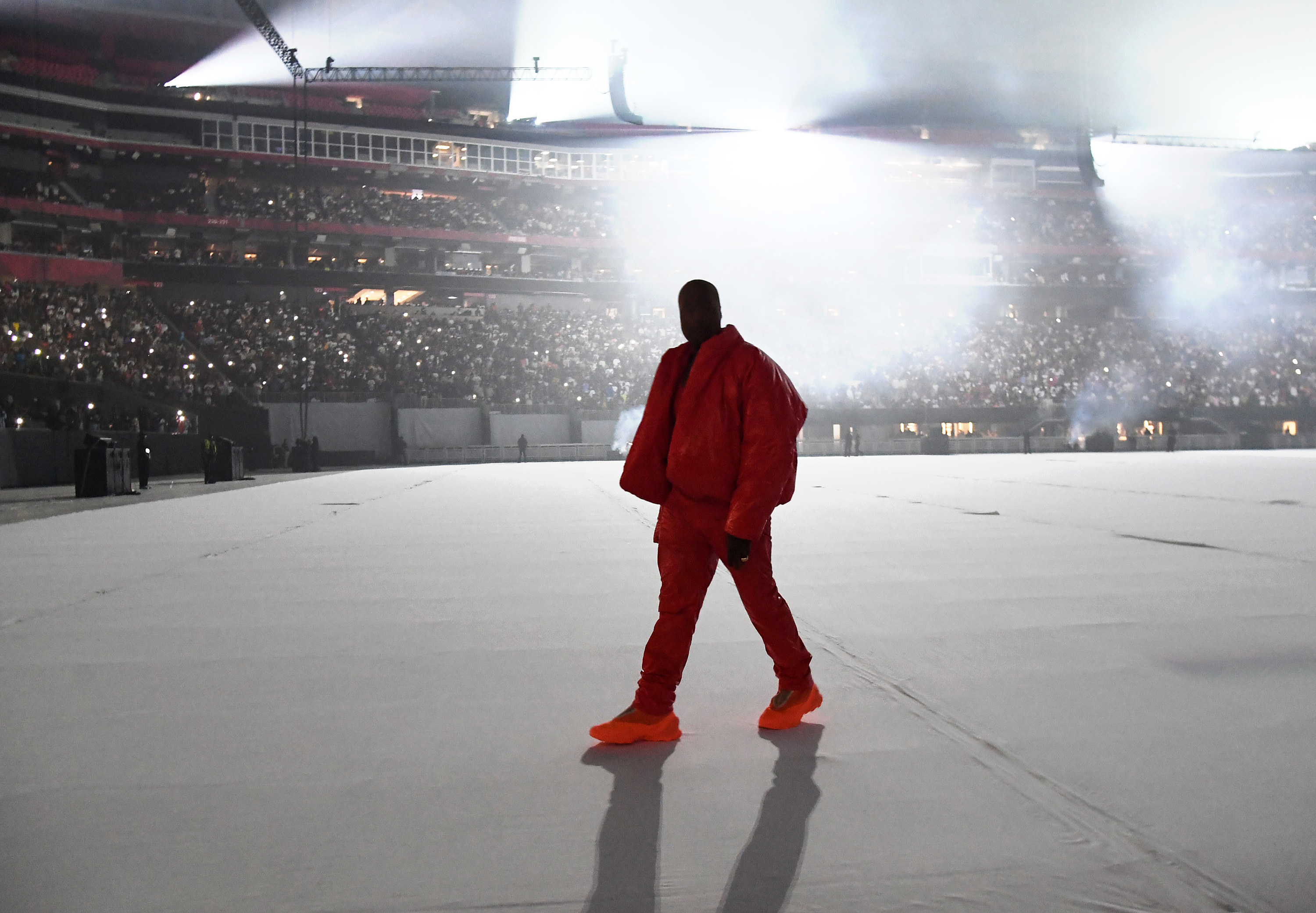 In the first song on Donda 2, titled "Security," Ye seemingly addressed a spat he had with Kim in January over their daughter Chicago's fourth birthday arrangements. At the time, in a series of videos posted online, Ye claimed that he had not been invited to the birthday party and that he "wasn't allowed" to know where it was. He also apparently accused the Kardashian family of "taking the fathers out the homes purposely."
Days prior to the birthday party, Ye claimed in an interview that security guards at Kim's house had denied him access to his children, alleging that "the new boyfriend" — aka Pete — was inside at the time.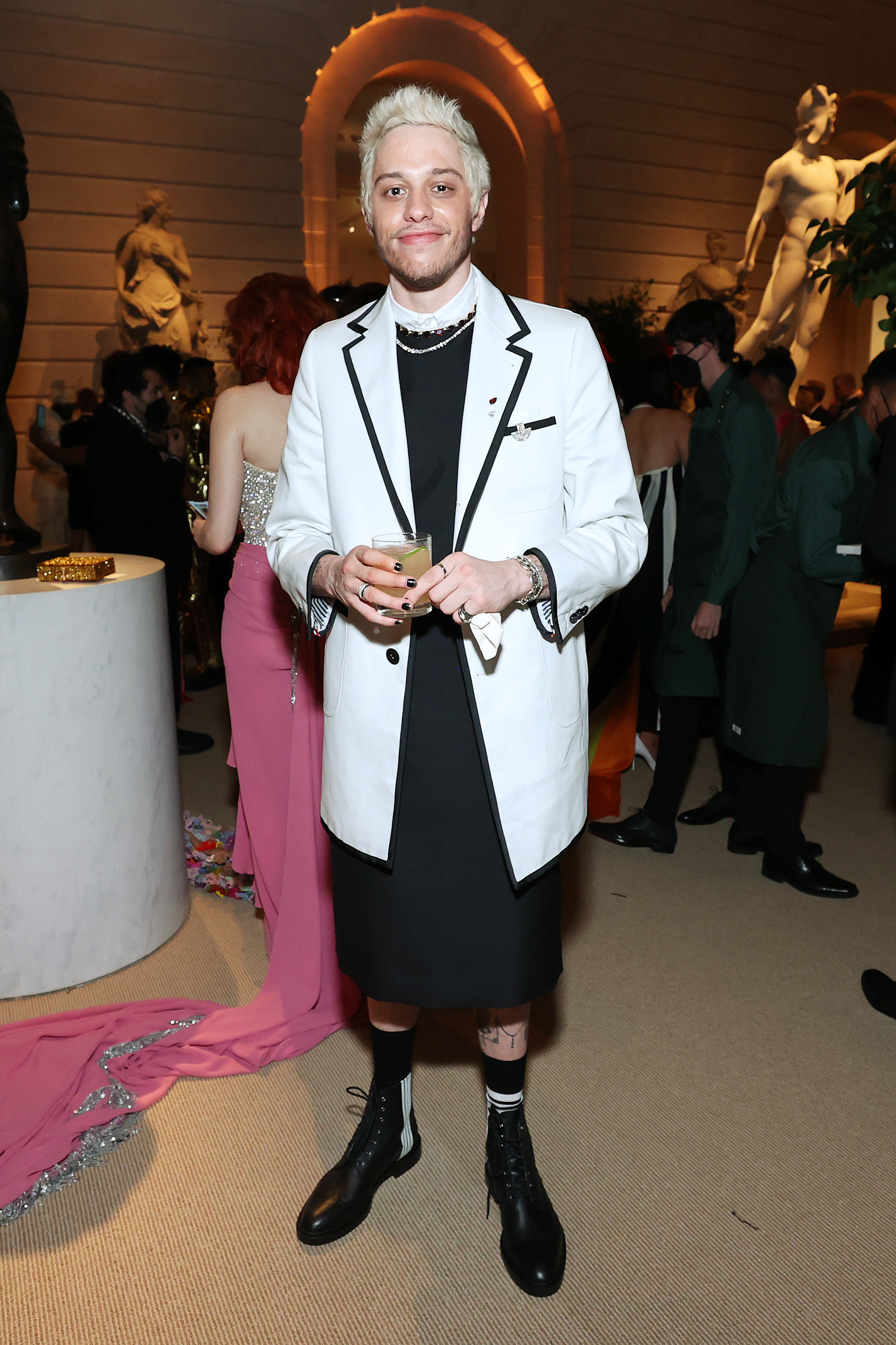 A month after the birthday party, Ye released "Security," in which he raps: "Pops home, I ain't getting frisked / I put your security at risk… I walk in the crib, no getting frisk / Butt-naked in the kitchen cooking grits / Tell yo' mama, 'Come give me a kiss' / Security gon' need security for this."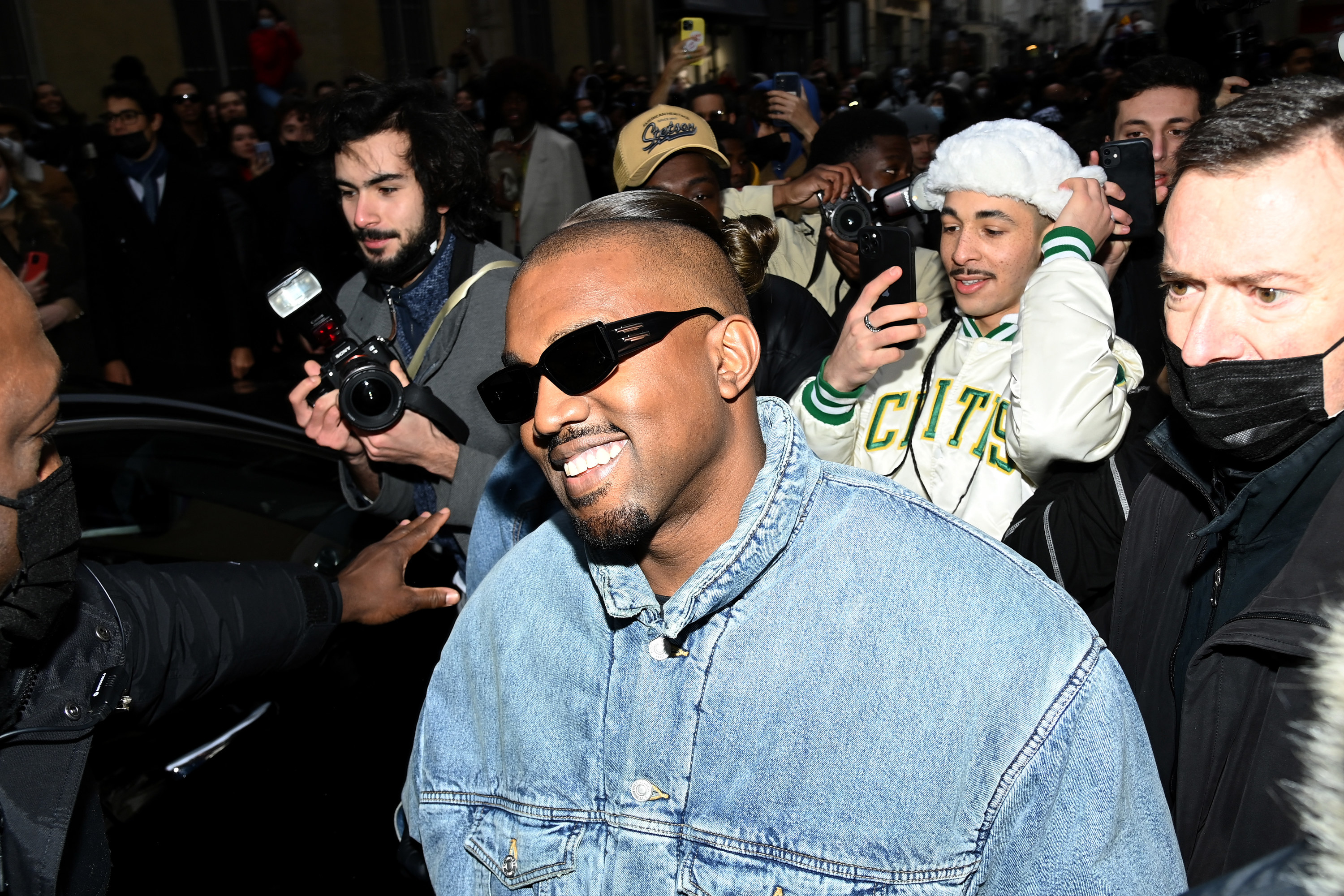 Ye goes on to make more pointed jabs toward his ex and Pete later in the song, rapping: "Never take the family picture off the fridge / Never stand between a man and his kids."