It's time to set the record straight on that seemingly awkward moment between Anna Wintour and Kim Kardashian.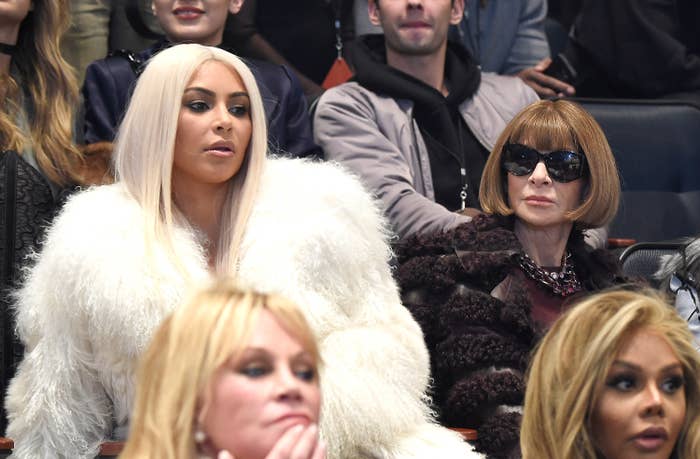 So, in case you missed it, a video showing Kim arriving at Victoria Beckham's Paris Fashion Week show garnered a lot of attention on social media over the weekend.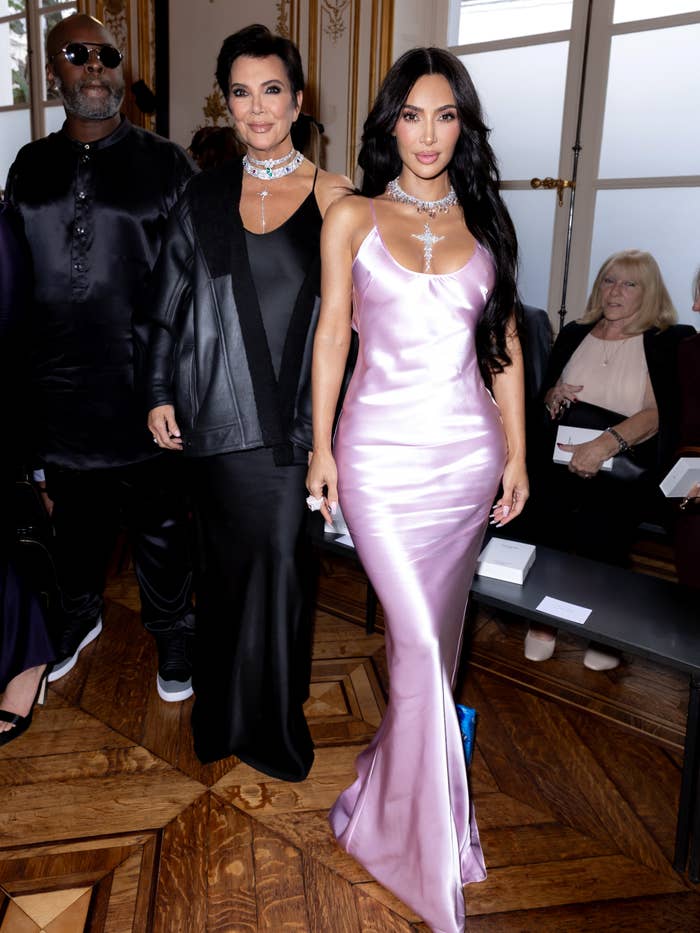 In the lineup of famous guests who attended the show on Friday, Kim was seated between Kris Jenner and Anna — who is, of course, the editor-in-chief of Vogue.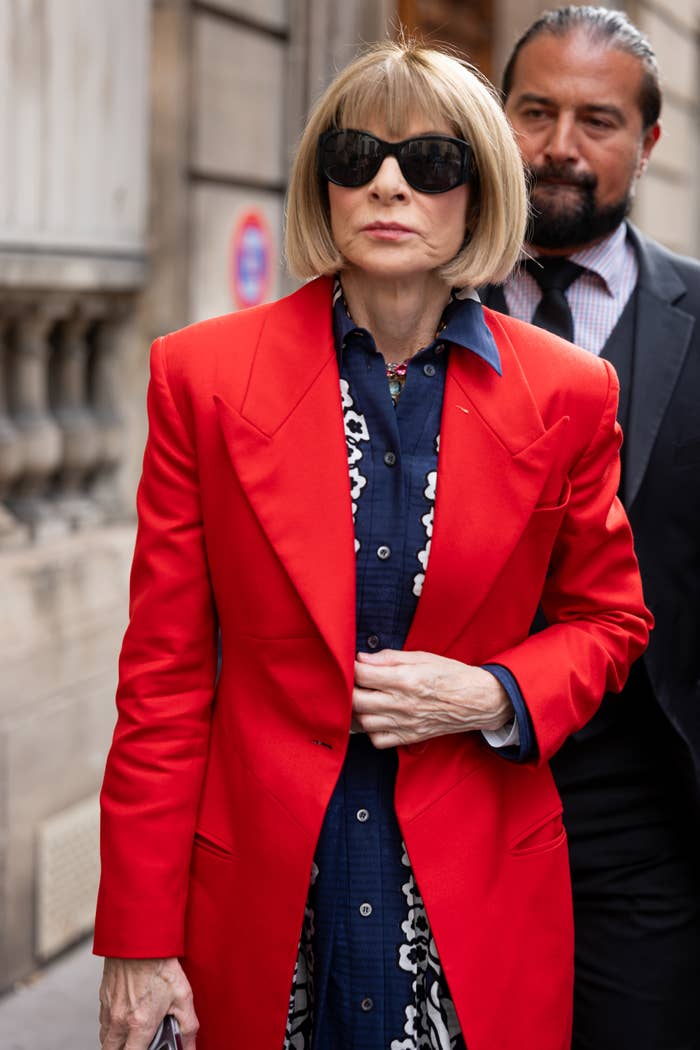 If you know much about Kim, you'll know that she and her family have had a historically complicated relationship with Anna and Vogue over the course of their meteoric rise from reality stars to fully fledged A-listers.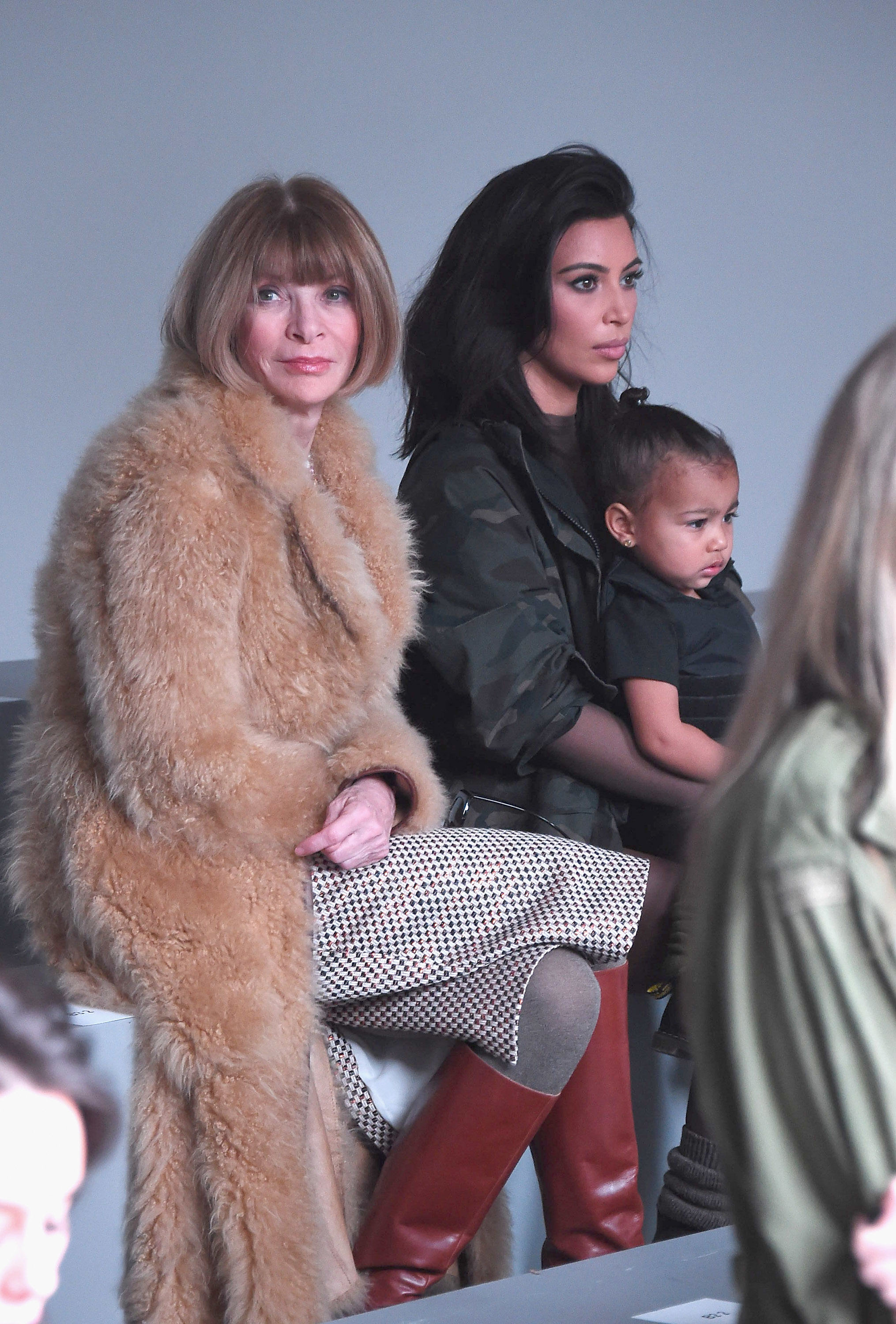 In 2012, fresh off the back of her short-lived marriage to Kris Humphries, rumors were swirling that Kim was strictly blacklisted from ever attending the prestigious Met Gala, which is organized by Anna and Vogue each year.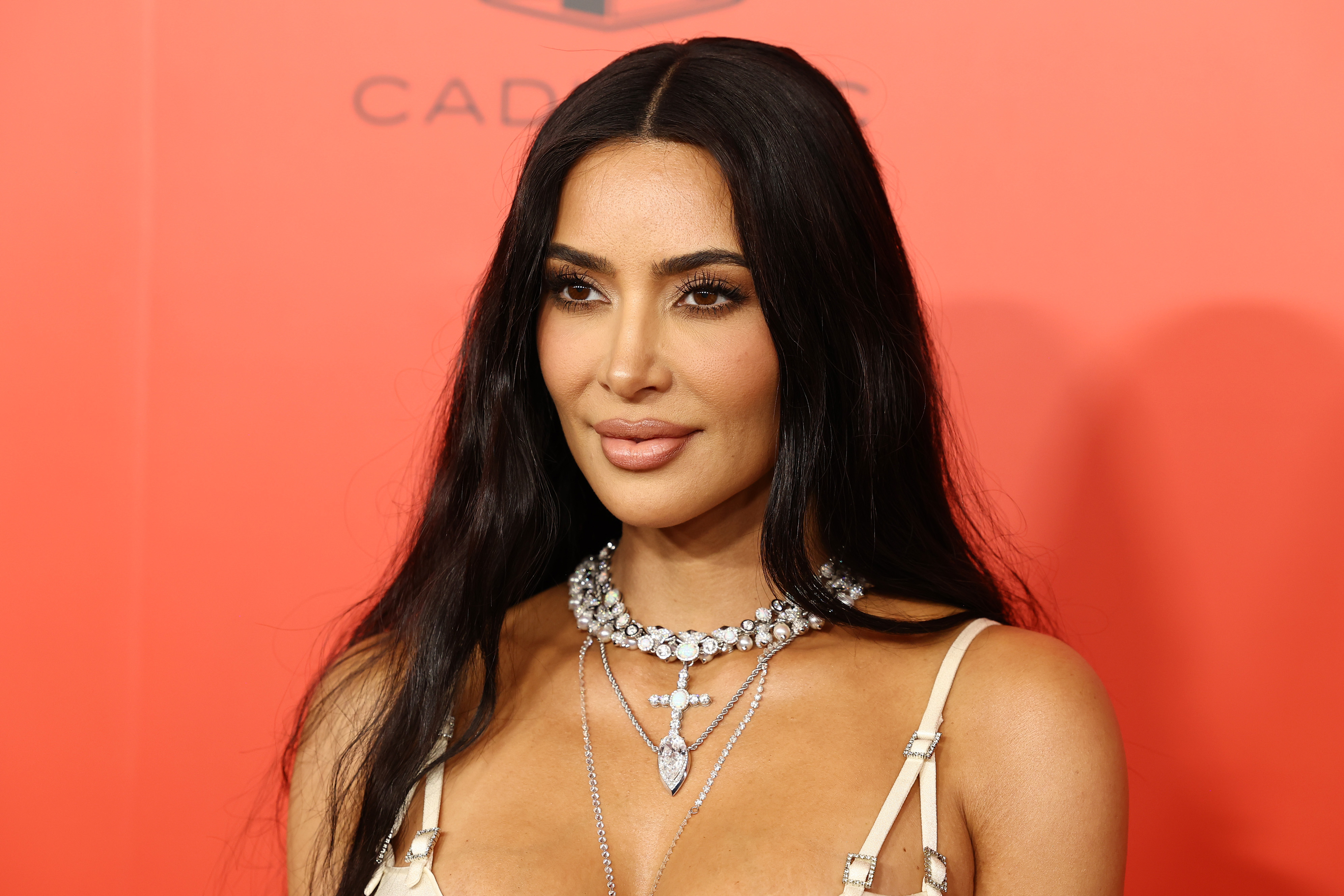 A source said at the time that the Vogue boss strongly disliked Kim and would never allow her to attend the event, claiming that so long as Anna is in charge, "you will not see Kim on Vogue" or on the iconic Met steps.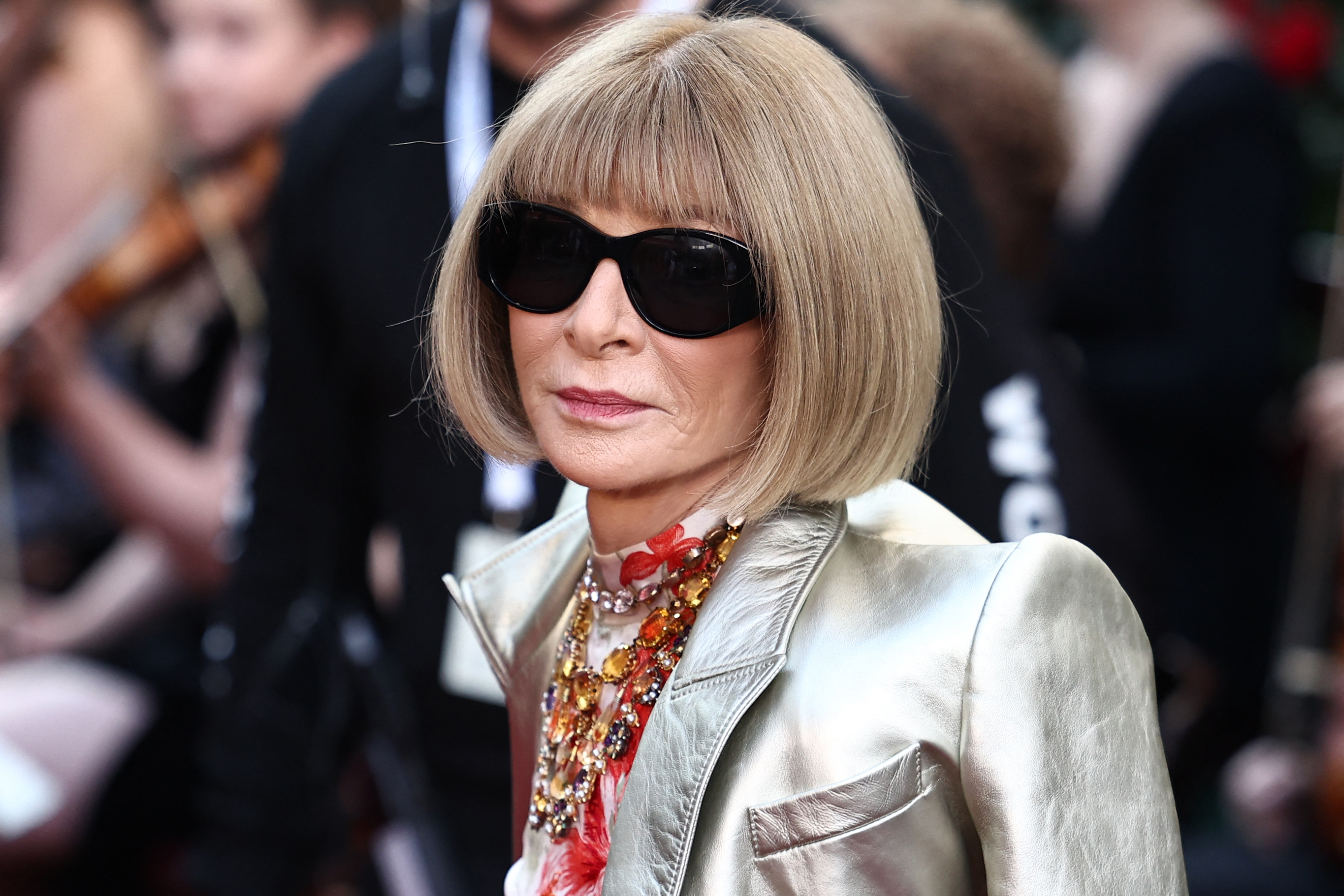 Of course, Anna's relationship with Kim began to change as she embarked on a complete image overhaul at the hands of her then-boyfriend, Kanye West, who had a close bond with Anna for years before this.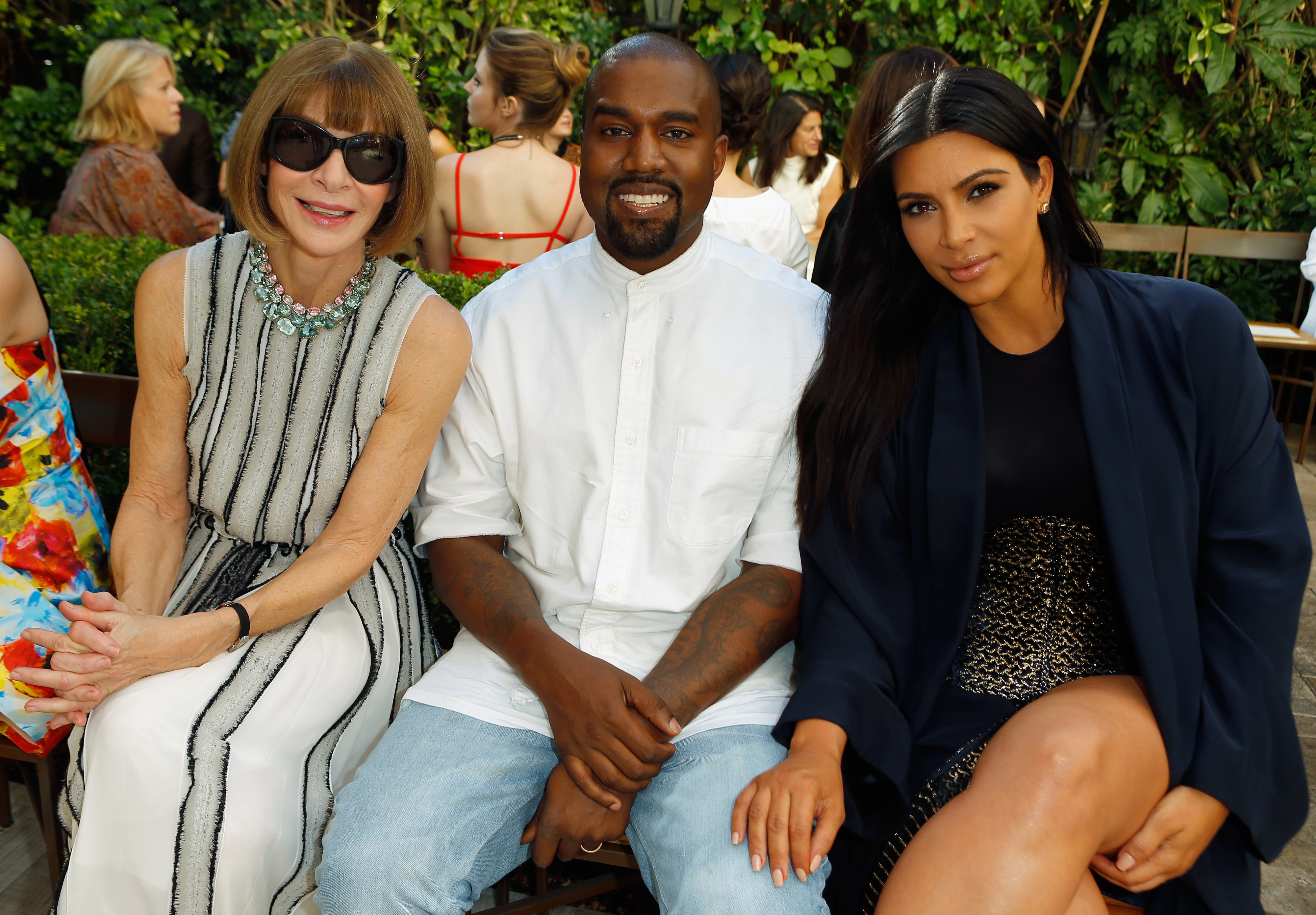 So, by 2013, the tables had turned and Kim made her controversial Met debut alongside Kanye. The following year, the couple appeared on the highly coveted cover of US Vogue shortly before their wedding.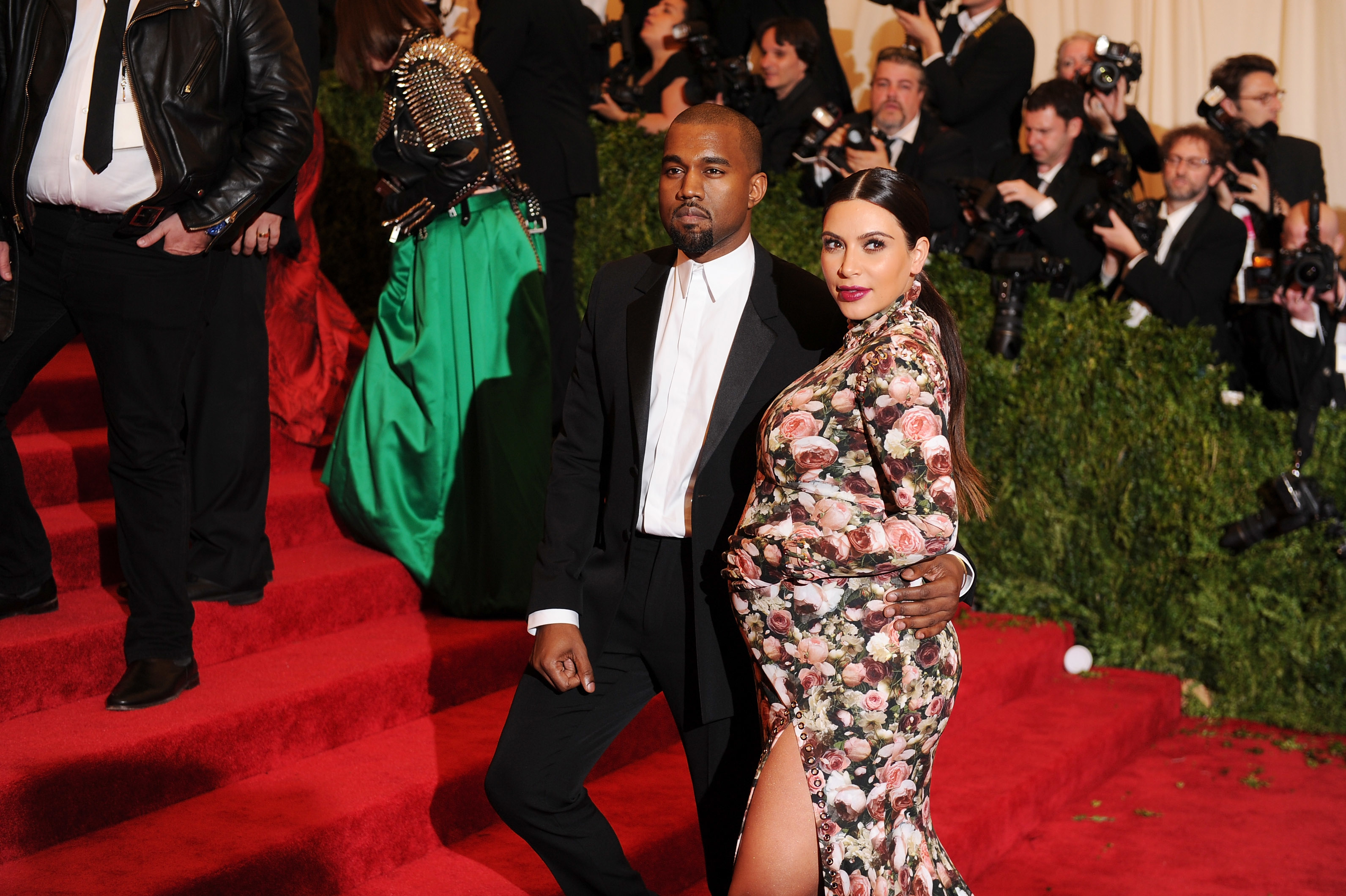 In the decade since, Kim and Anna have built a tight bond separate from Kanye — Kim has appeared on two more US Vogue covers, is one of the most highly anticipated Met attendees each year, and even turned to Anna for advice on the name of her eldest daughter, North.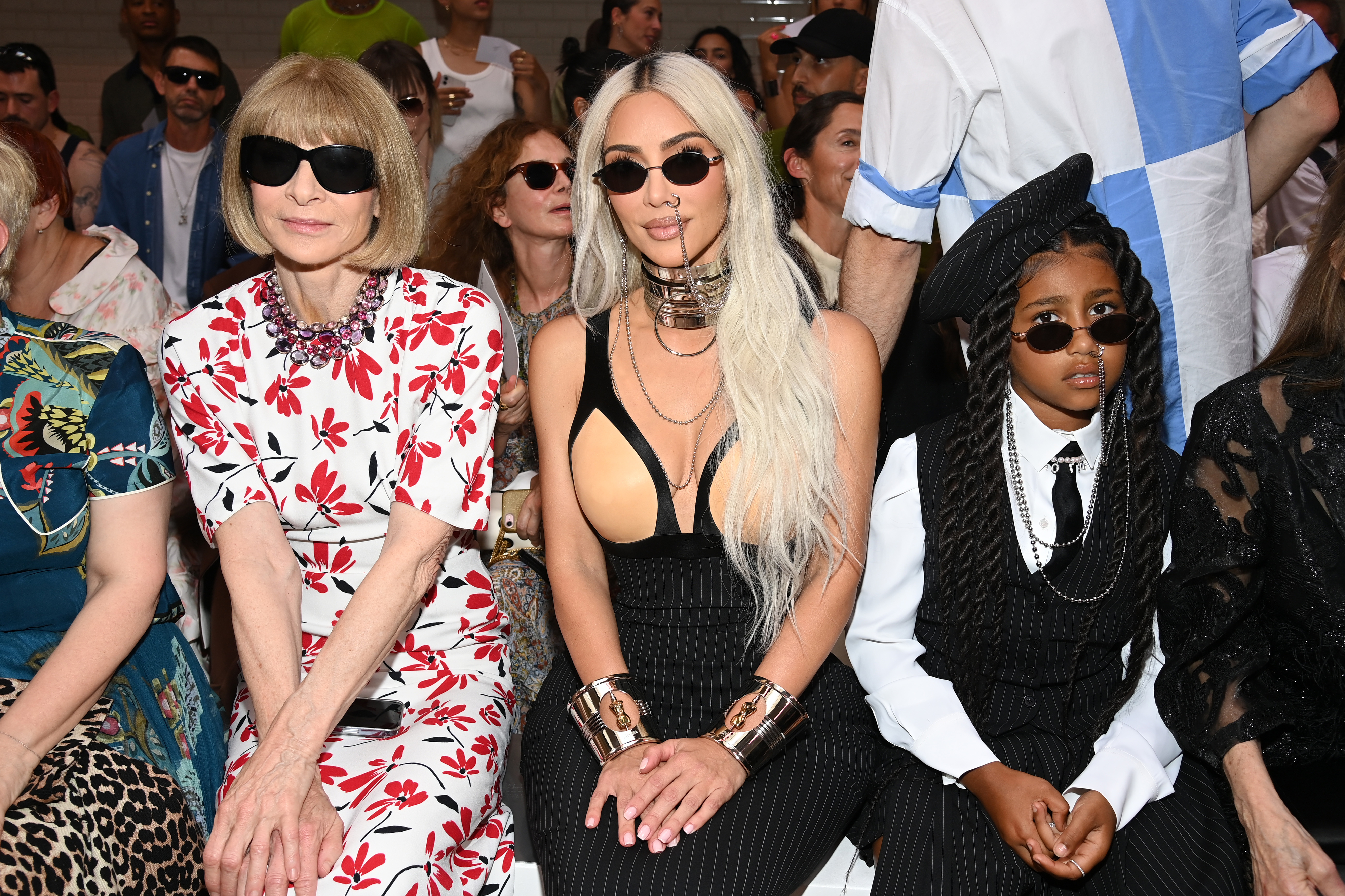 However, despite having maintained this strong relationship in the public eye for many years, fans recently speculated that something had gone awry between the two media moguls when they crossed paths in Paris last week.
So, in the viral video — which, on one X post, has garnered more than 11 million views — Kim can be seen walking to find her place next to Anna, who's already seated. On her way over, Kim stops to greet David Beckham, who is seated directly on Anna's left.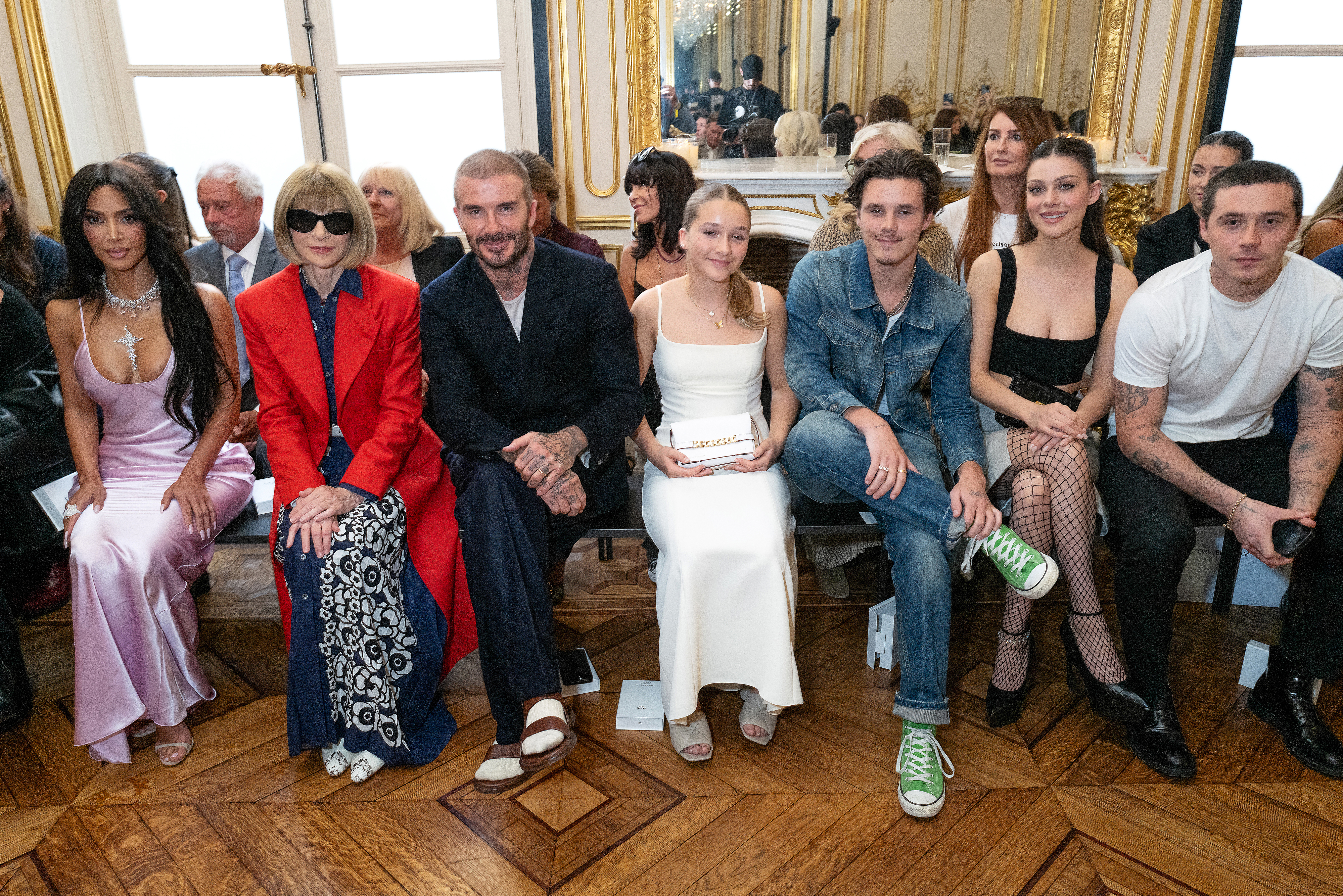 With her trademark shades over her eyes, it appears as if Anna completely ignores Kim, keeping her arms crossed and turning her head the other way as she eventually takes her place next to her.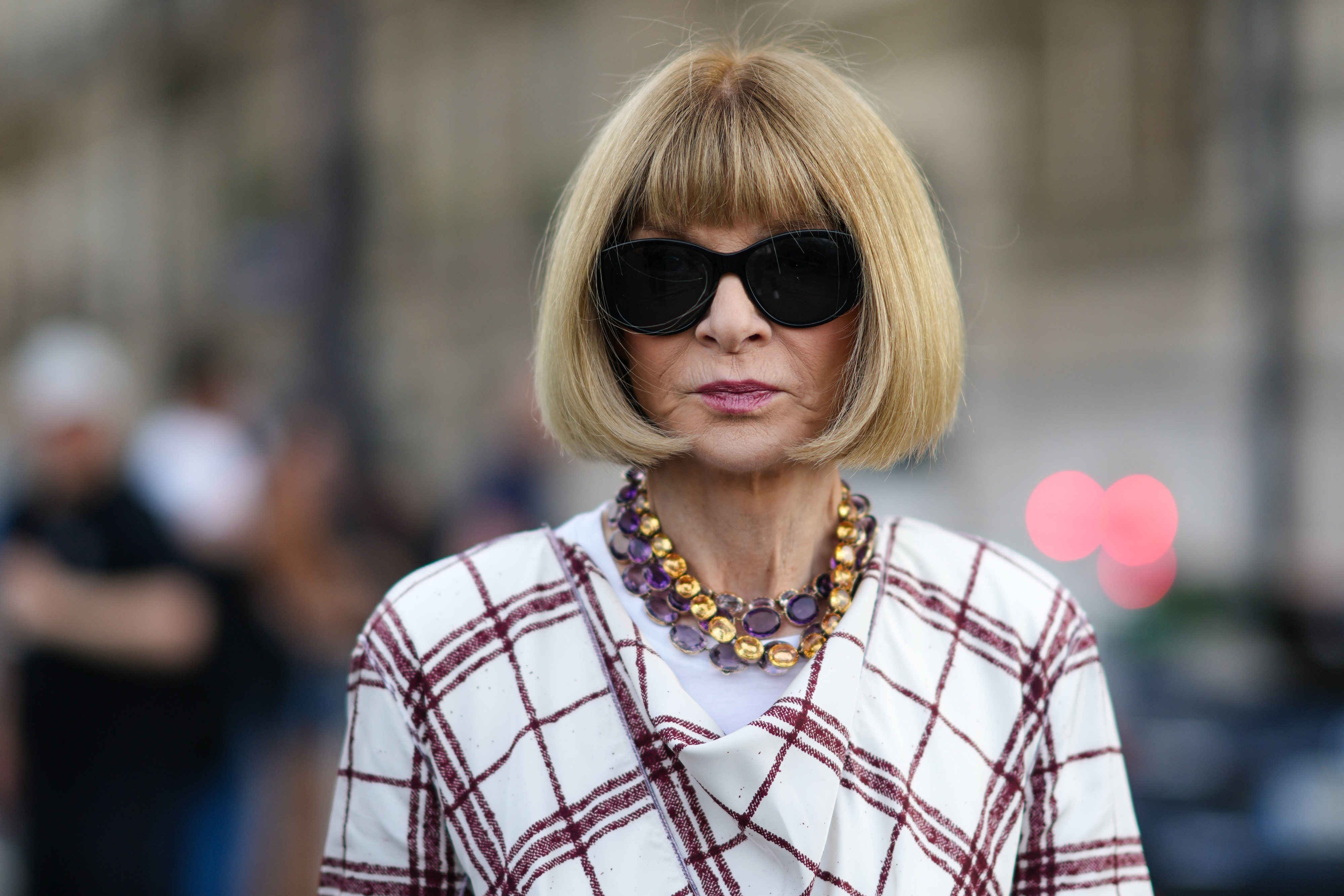 Obviously, this looked awkward enough, however in a subsequent clip which seemed to have been taken a few minutes later, it looked like Anna had moved seats, leaving Kim seated directly next to David.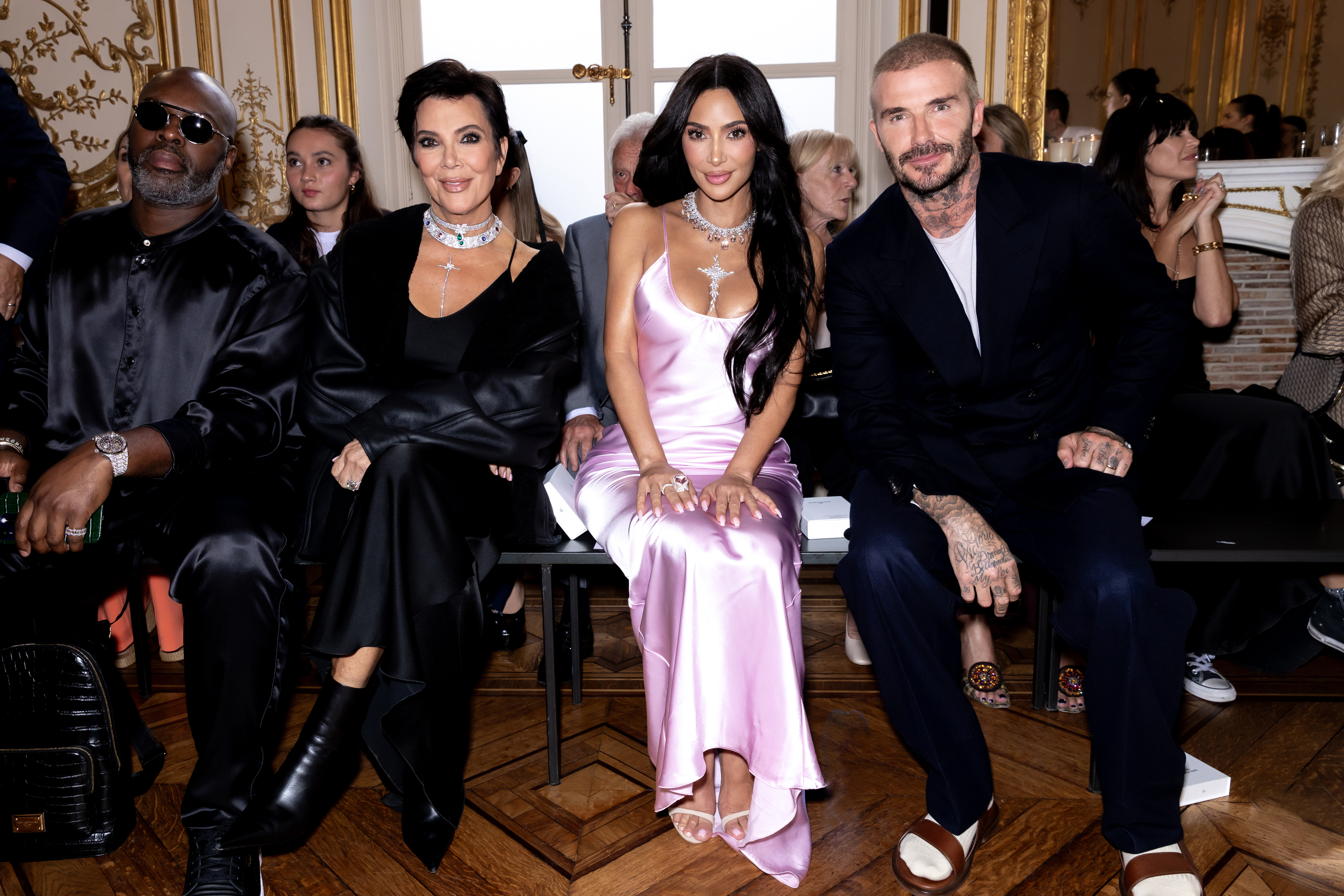 But before long, this was debunked, with plenty of receipts to prove that Anna wasn't snubbing Kim at all.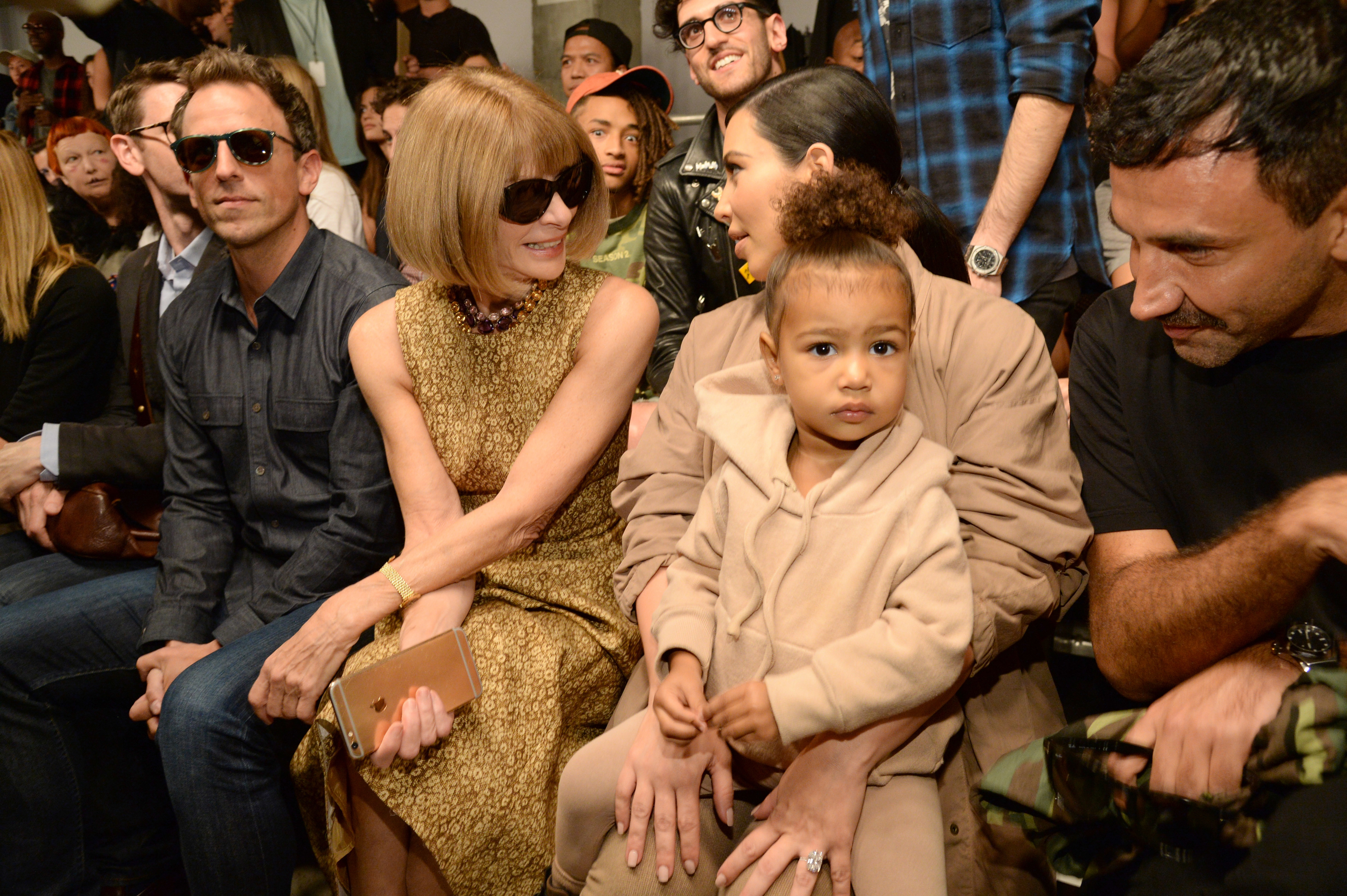 On top of this, they were even photographed chatting happily before Anna made an exit, making it clear that there's no bad blood between the pair.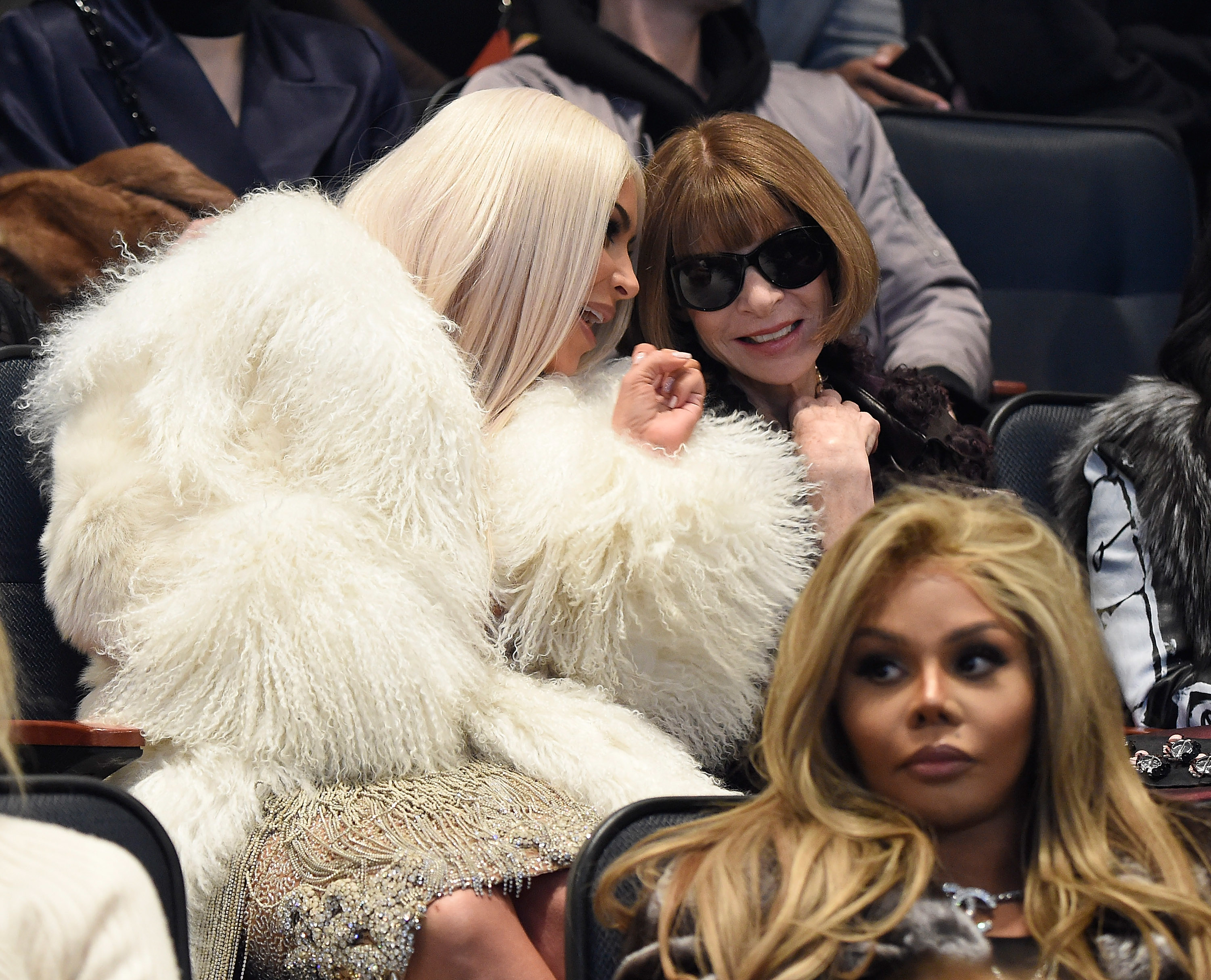 And while things are all good between Anna and Kim, the same certainly can't be said for Anna and Kanye.
In spite of the fact that she's been a staunch supporter of Kanye's over the course of his controversial career, she and Vogue officially cut ties with the rapper last year following his antisemitic remarks.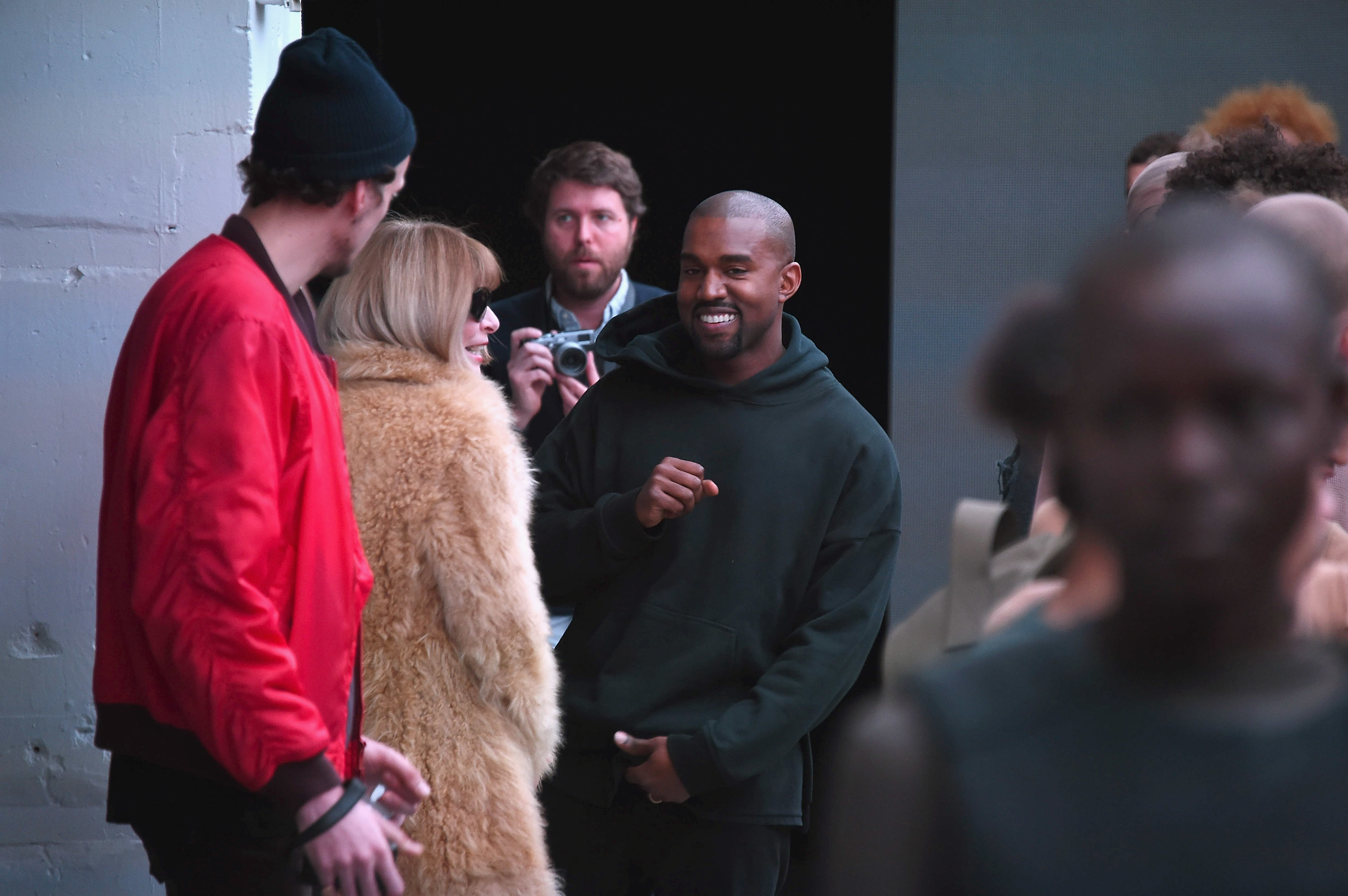 At the height of Kanye's public hate speech and problematic behavior in October last year, a Vogue spokesperson told Page Six that Anna had no intention of working with him ever again.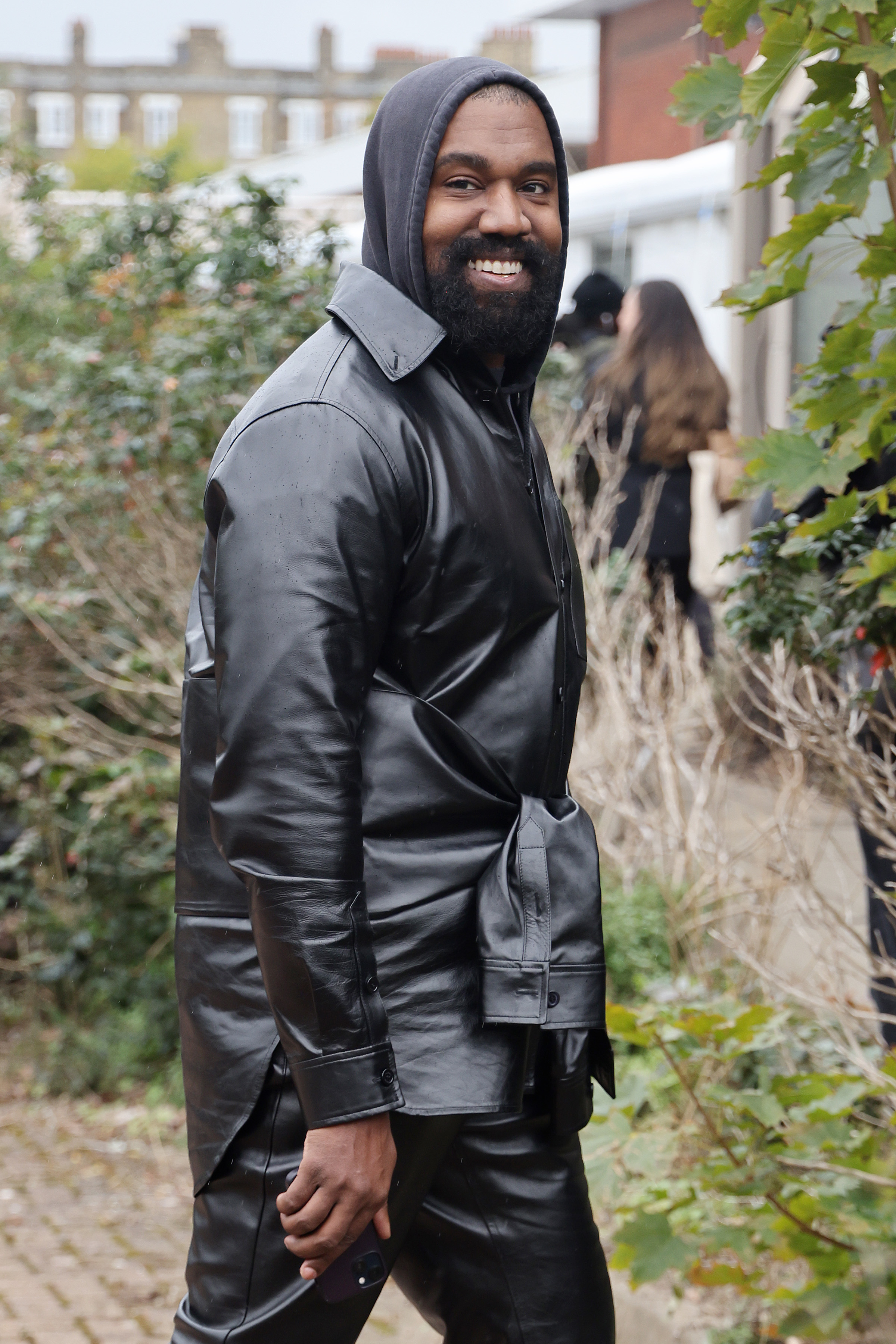 So, amid reports he's planning a big fashion "comeback," it's fairly safe to say that Anna won't be seated on the front row anytime soon.