Ten years ago, fashion folklore told that Anna Wintour had sworn Kim Kardashian would never be invited to the Met Gala, citing concerns that her reality star status would lower the tone of fashion's most prestigious night.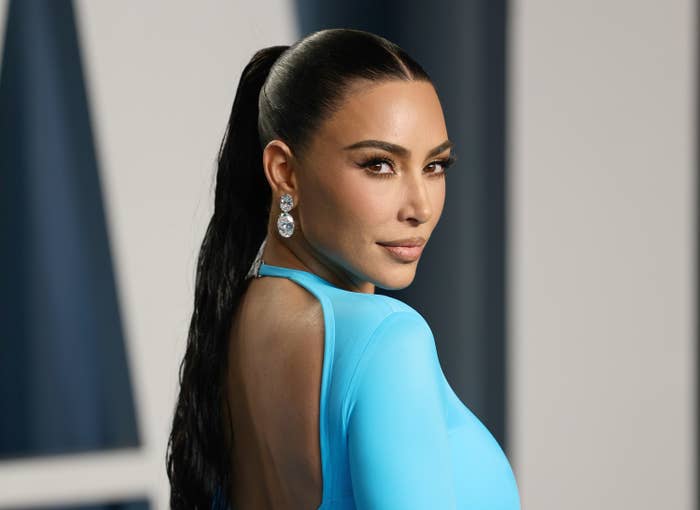 However, against the odds in 2013, she got in on a technicality — stepping out as the plus-one of her boyfriend at the time, Kanye West.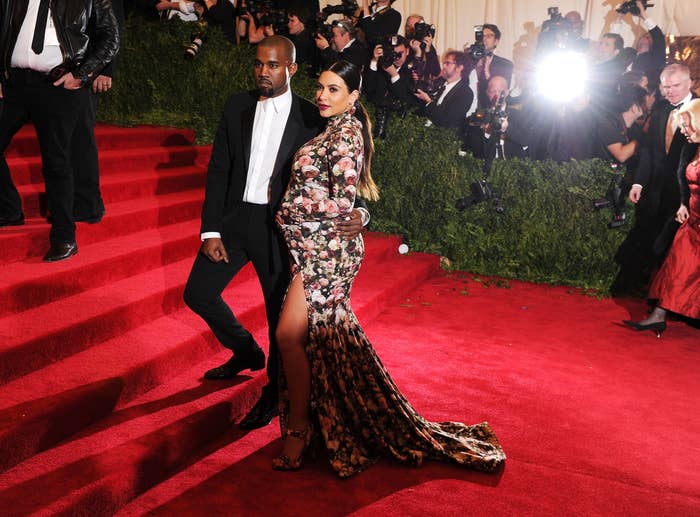 Now, nearly a decade since her highly controversial debut in the shadow of her A-list partner, Kim has masterfully solidified her status as one of the Met's most exciting guests, bending the rules and breaking the internet in the process.
Late last month, as anticipation for the first Monday in May began to amp up, whispers were swirling that Kim had her eye set firmly on a slice of Hollywood history: the very dress that Marilyn Monroe wore in 1962 when she sang "Happy Birthday" to then-president John F. Kennedy.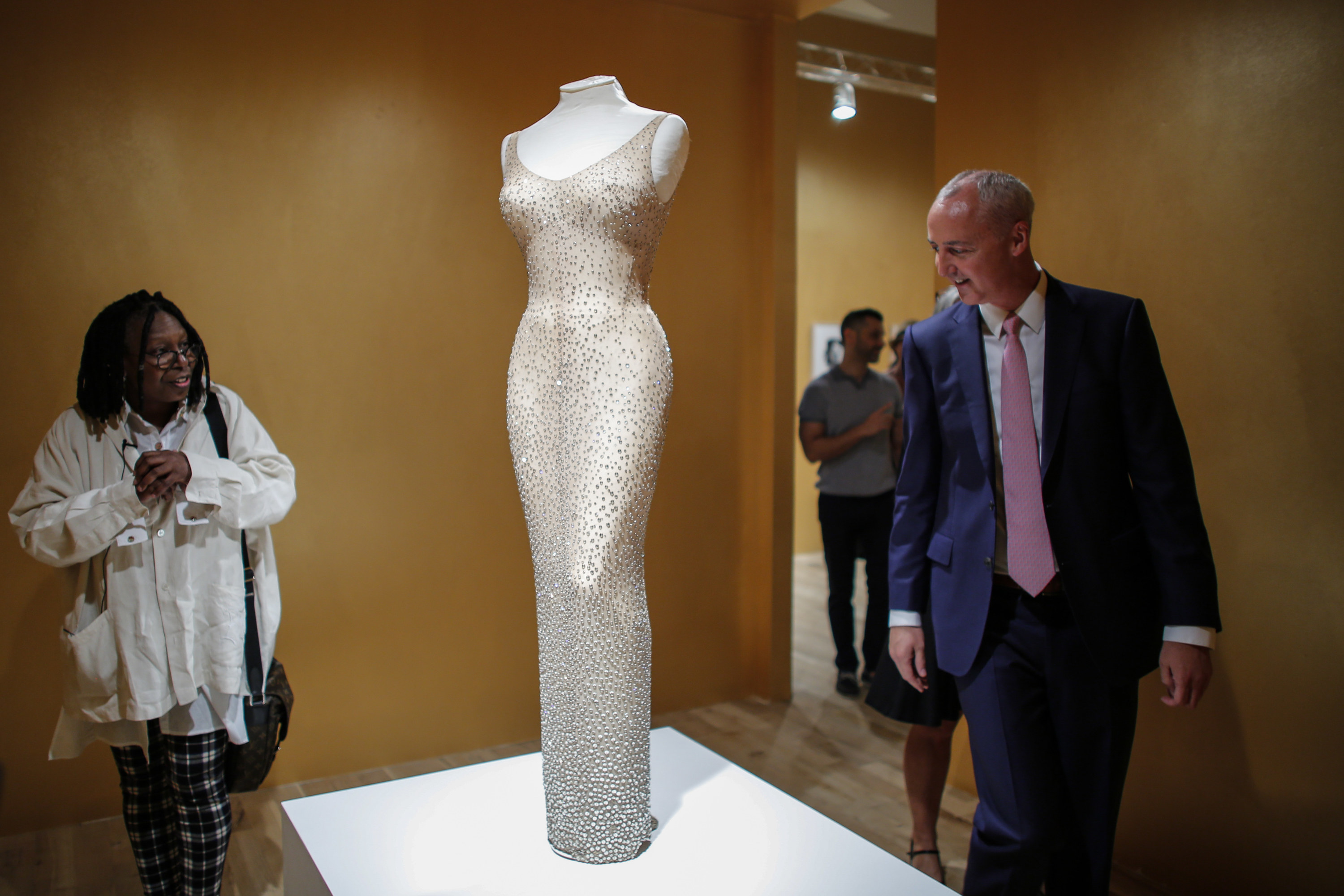 Though the Met is no stranger to multimillion-dollar gowns, Marilyn's dress would certainly land itself in the history books as one of the most valuable and iconic looks to ever grace the carpet — and worn by a woman who was once supposedly forbidden from attending, no less.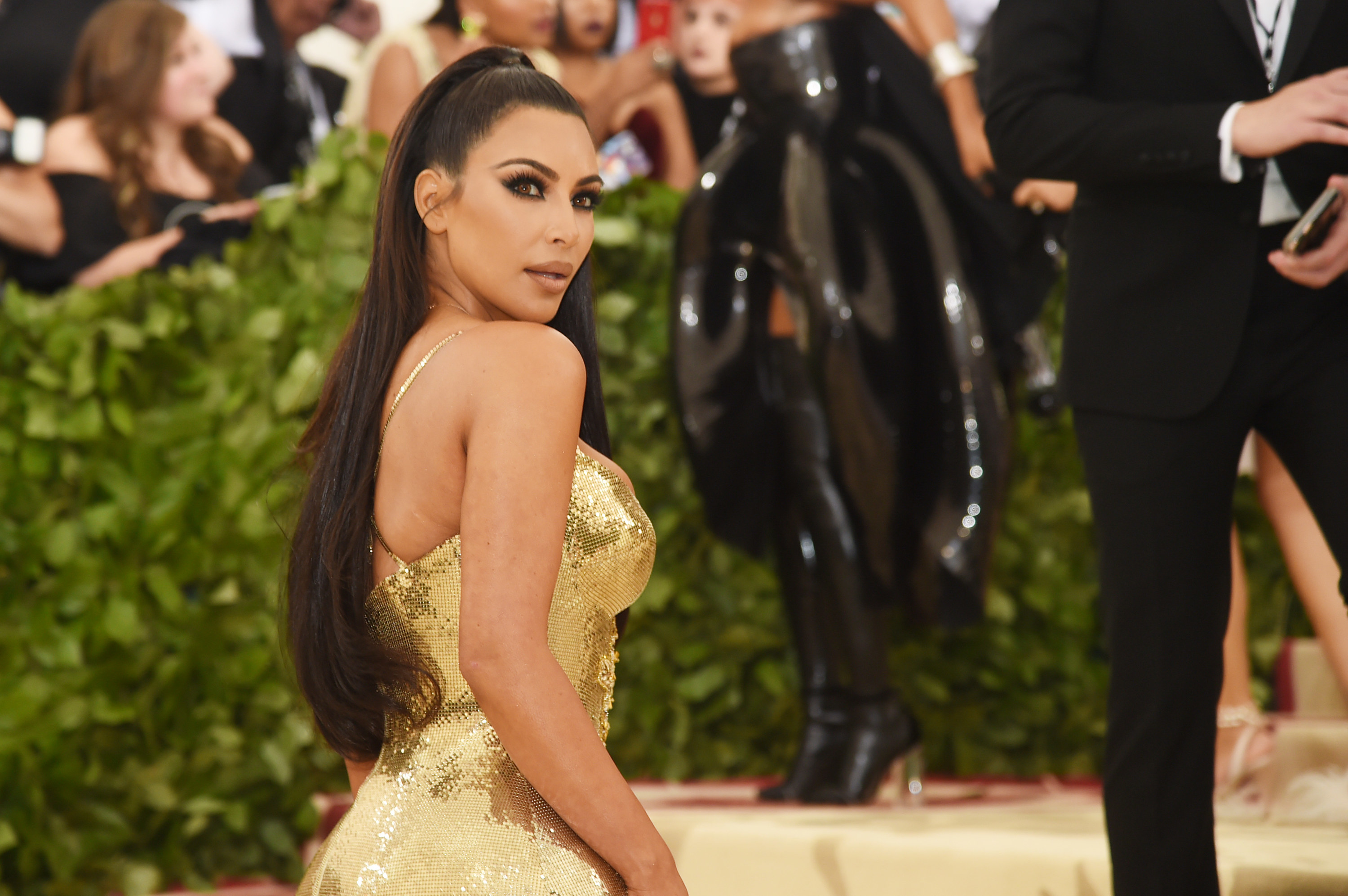 And so, expectations were high yesterday evening when a bleached-blonde Kim took to the carpet in the highly coveted last slot, draped in Marilyn's glittering gown.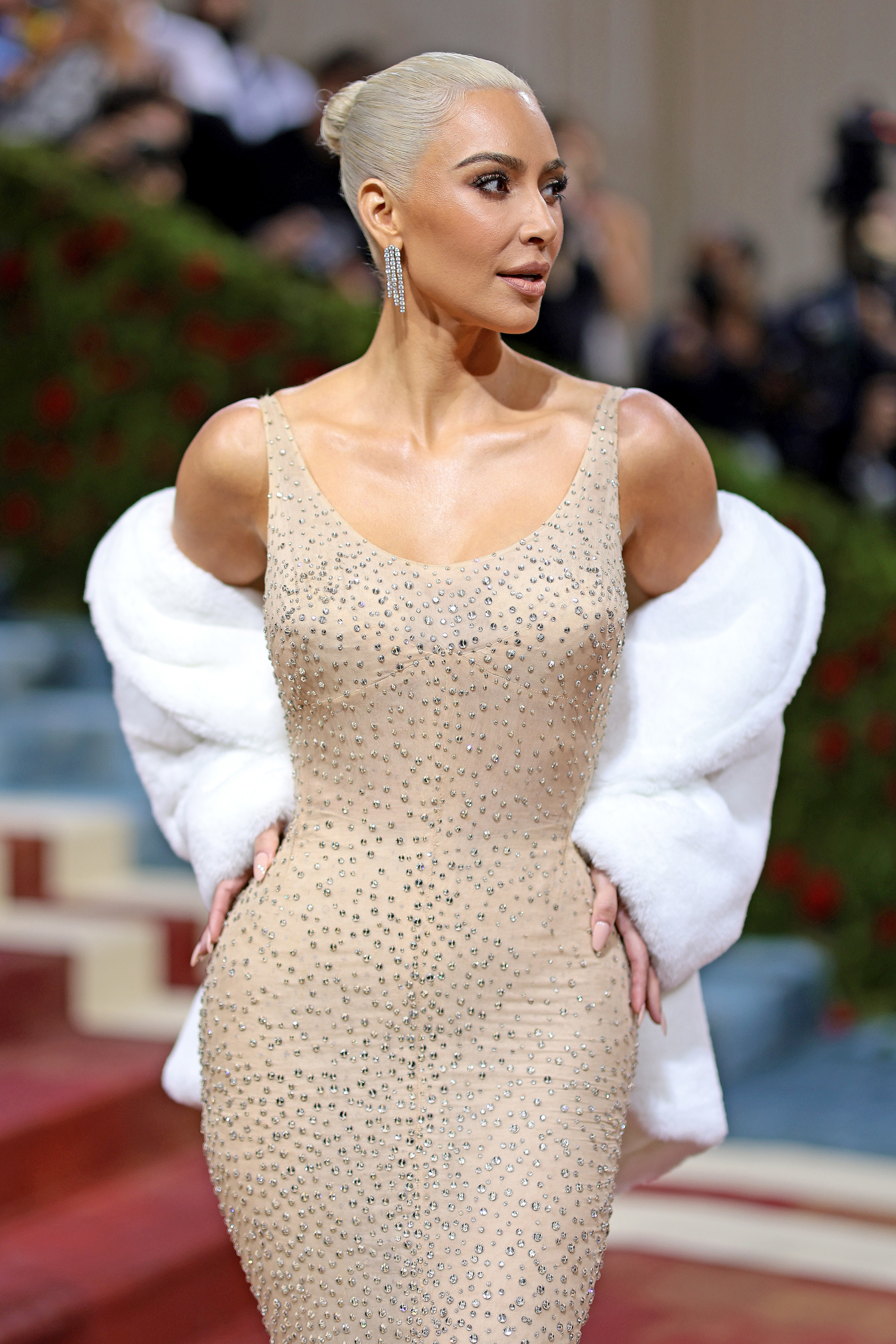 The dress — which Kim paired with a white fur coat and her new boyfriend, Pete Davidson — was based on a sketch by Bob Mackie for the French Hollywood costume designer Jean-Louis, its sheerness reportedly causing quite the stir when Marilyn donned the risque look 60 years ago.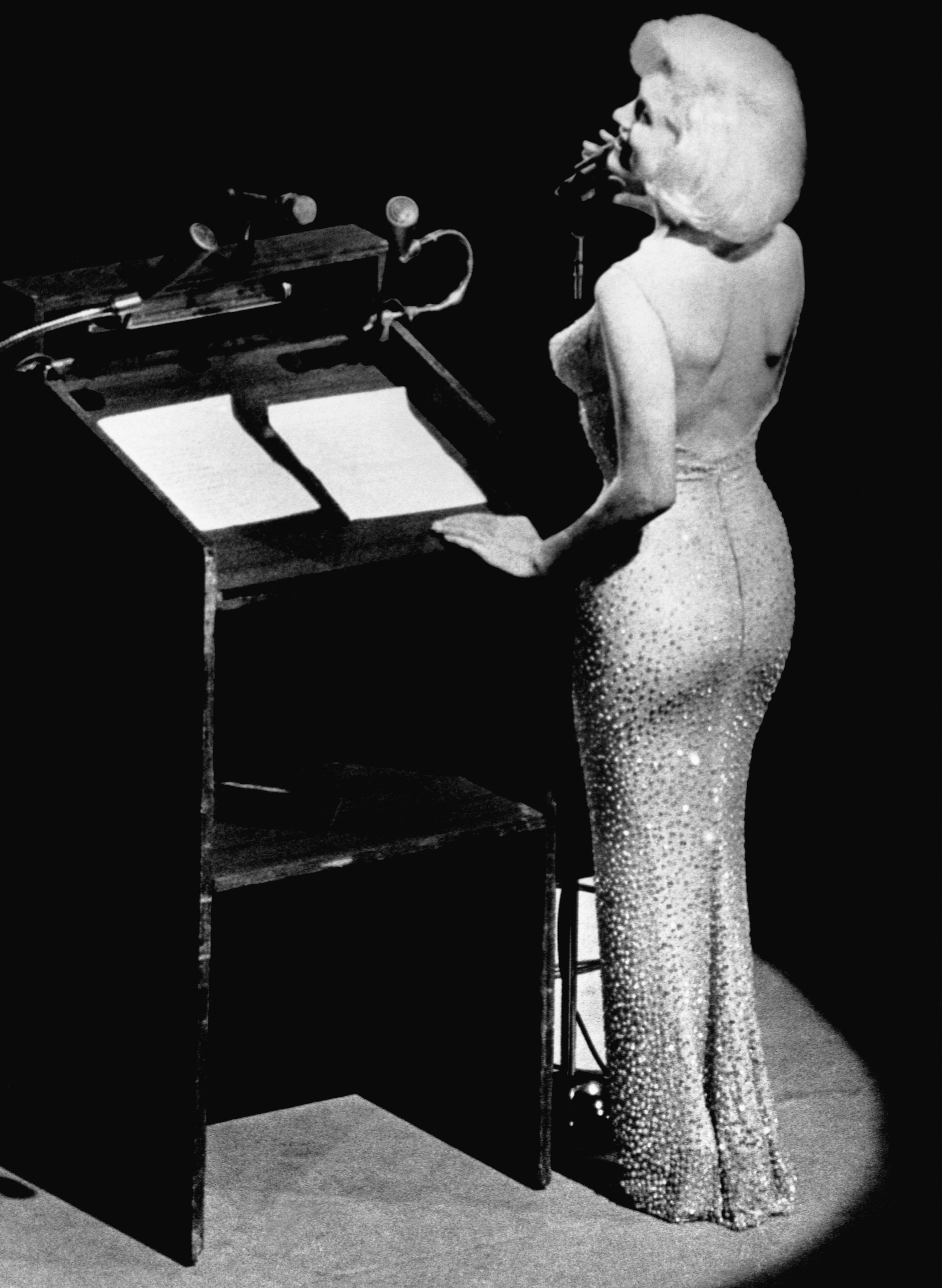 "Nowadays everyone wears sheer dresses, but back then that was not the case," Kim told Vogue ahead of the big night. "In a sense, it's the original naked dress. That's why it was so shocking."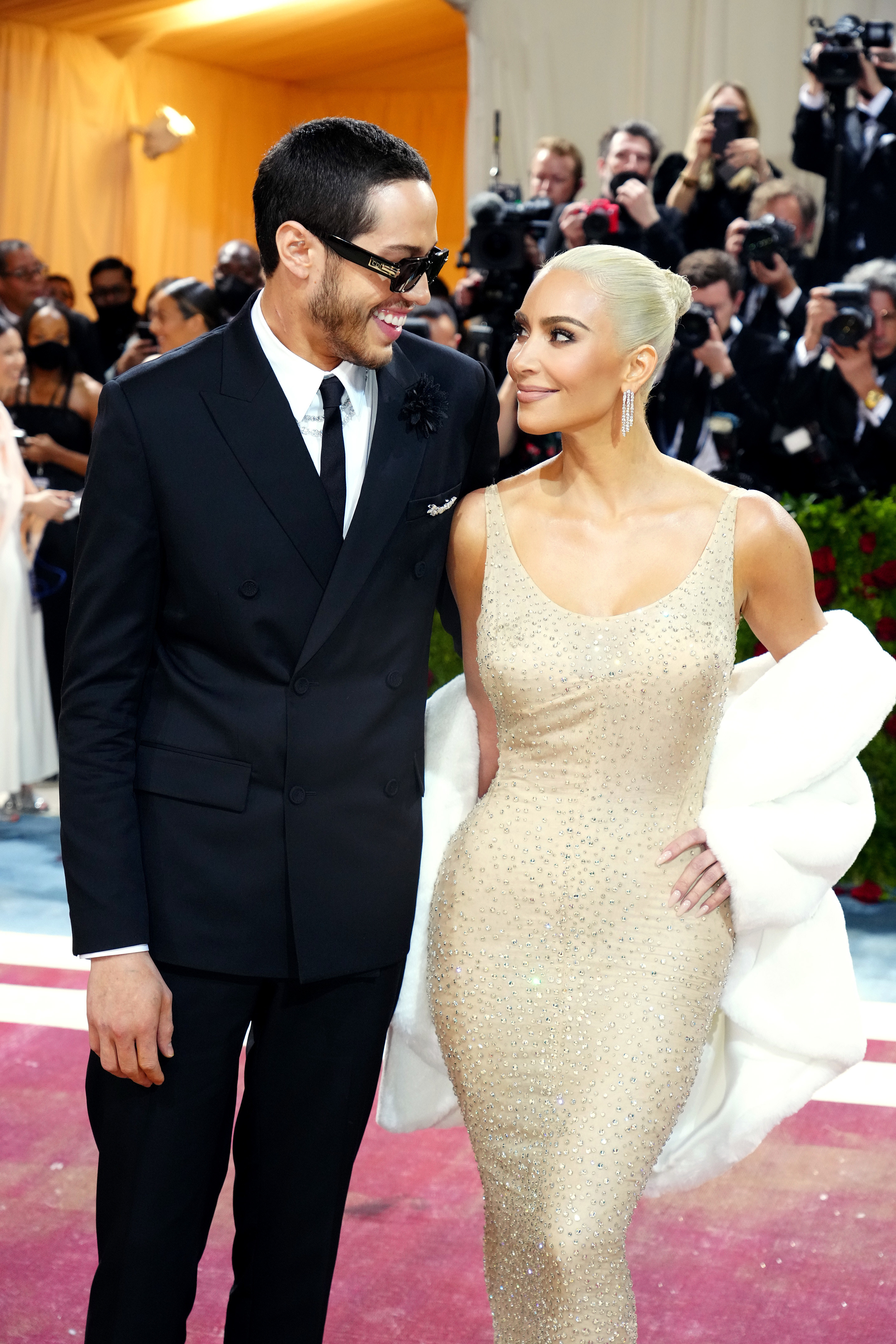 Speaking about how her look honors this year's white-tie theme — based on the exhibit In America: An Anthology of Fashion and centering on "gilded glamour" — Kim told the magazine that it doesn't get much more glamorous or American than Marilyn.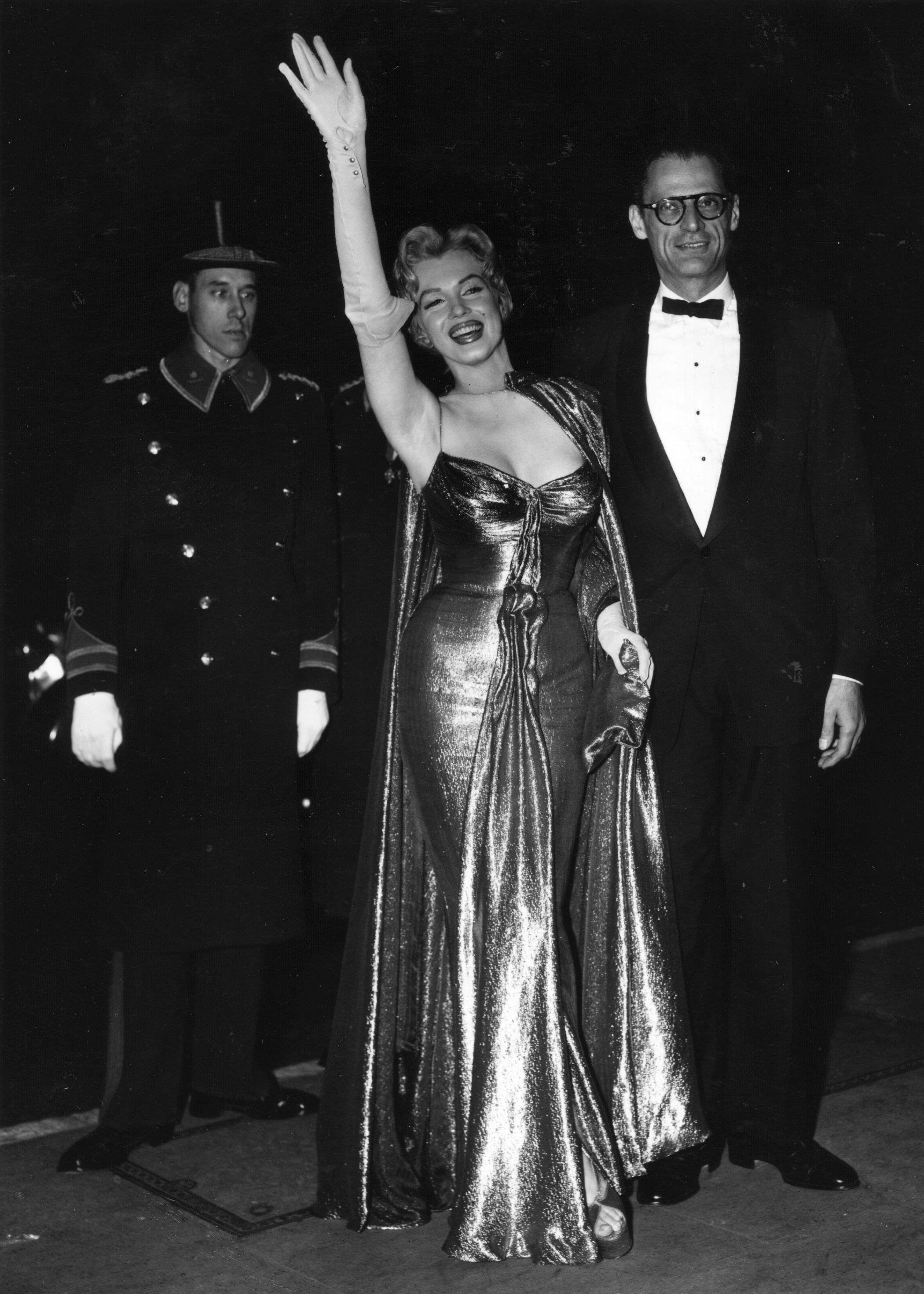 "The idea really came to me after the gala in September last year. I thought to myself, what would I have done for the American theme if it had not been the Balenciaga look? What's the most American thing you can think of? And that's Marilyn Monroe," she said.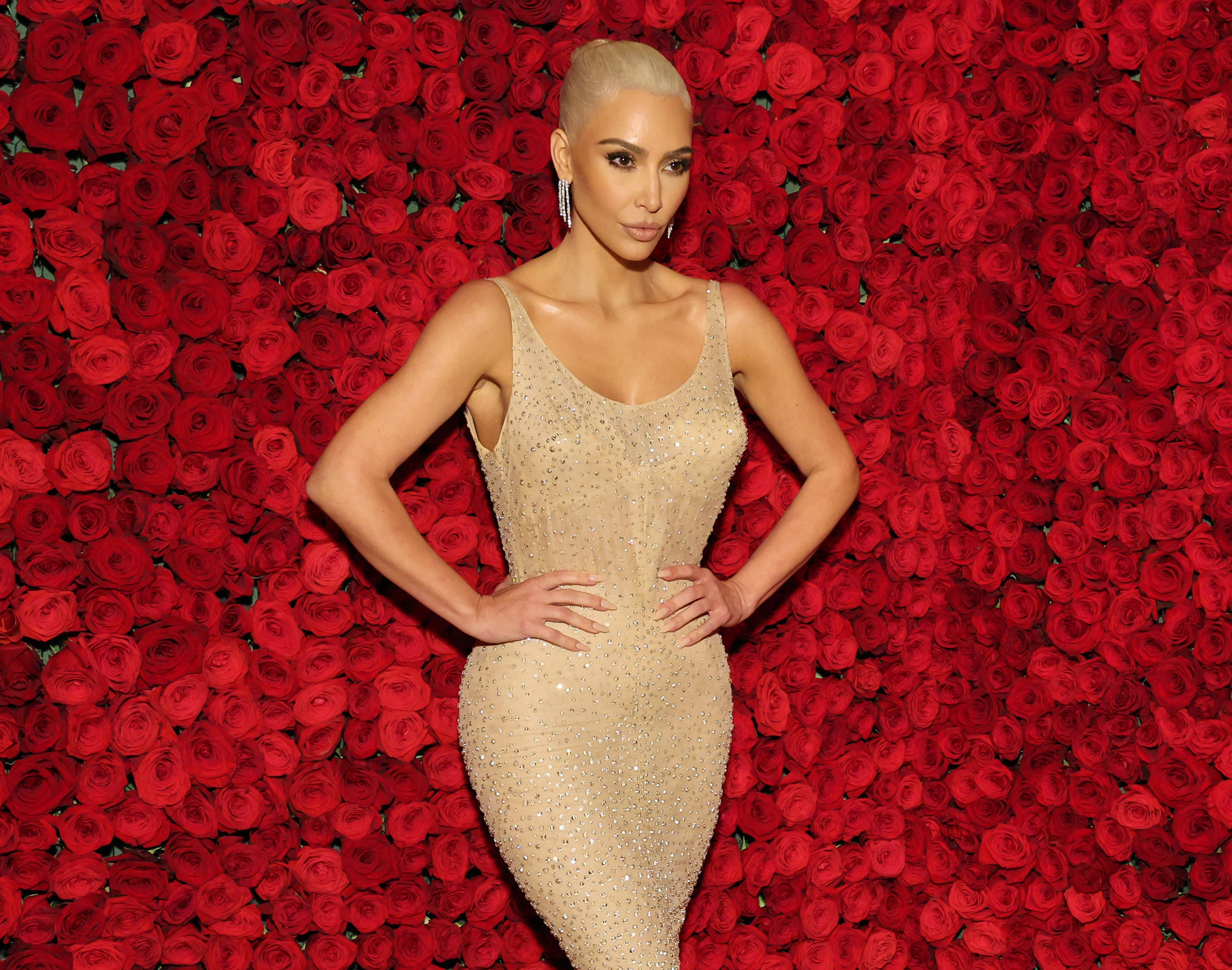 "For me the most Marilyn Monroe moment is when she sang 'Happy Birthday,' to JFK, it was that look," she went on.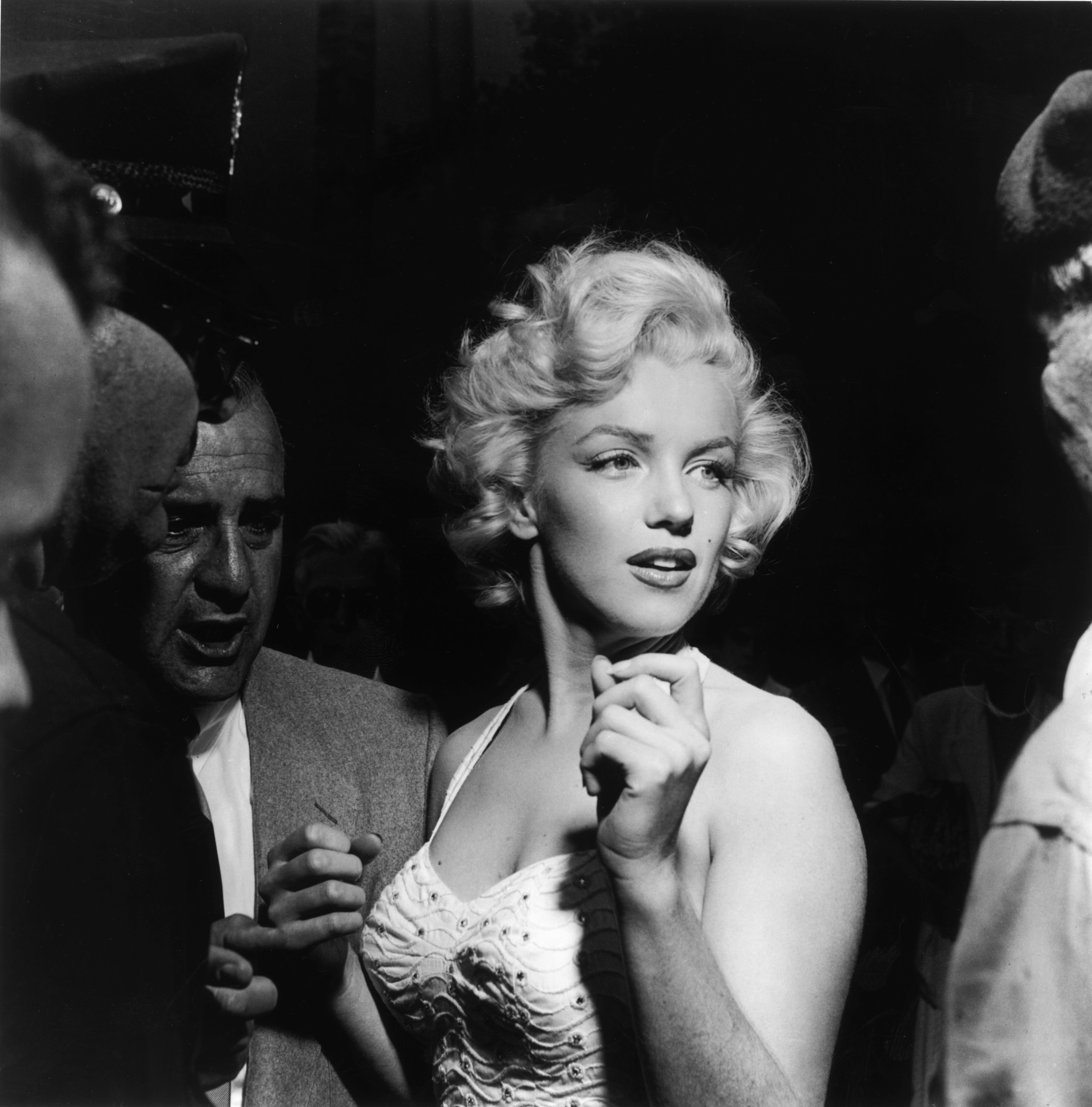 Kim was able to borrow the $4.8 million piece from Ripley's Believe It or Not Museum in Orlando, where it's usually preserved in a darkened and temperature-controlled vault — which makes complete sense, given it boasts the record for being the most expensive dress ever sold at auction.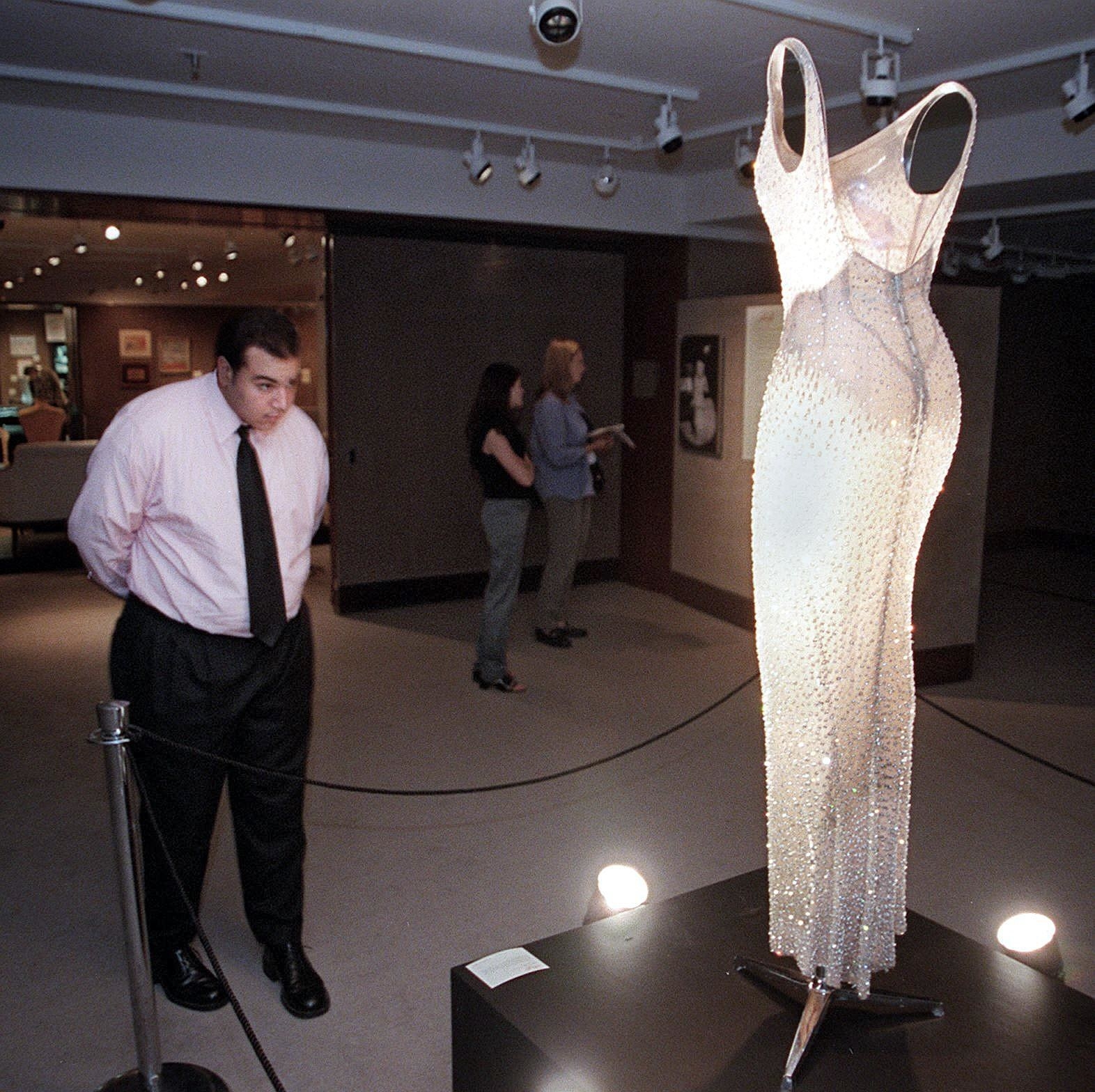 And while securing the garment may have been straightforward, actually getting herself into it proved to be significantly more challenging.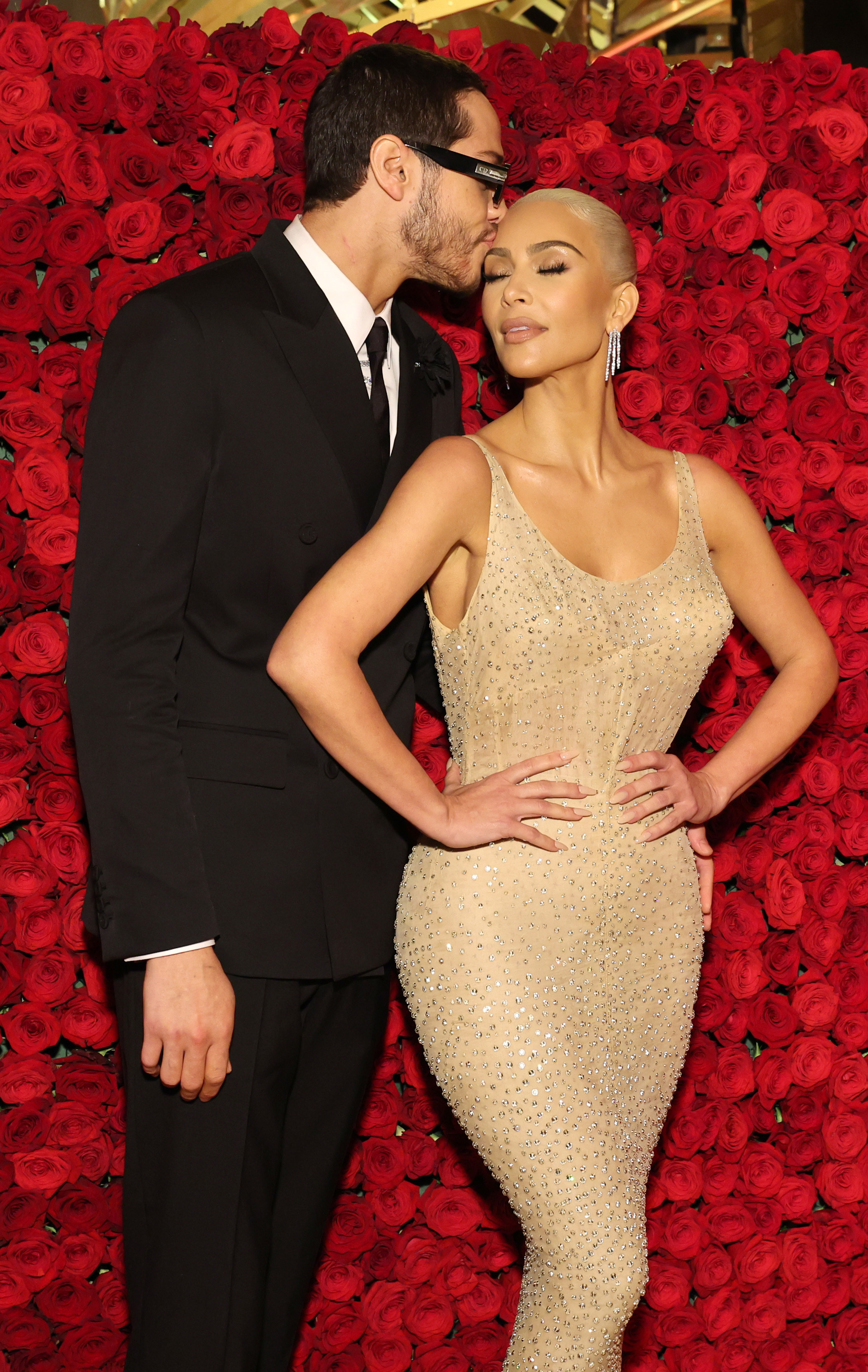 "I always thought she was extremely curvy," Kim said of Marilyn Monroe ahead of the big night. "I imagined I might be smaller in some places where she was bigger and bigger in places where she was smaller. So when it didn't fit me I wanted to cry because it can't be altered at all."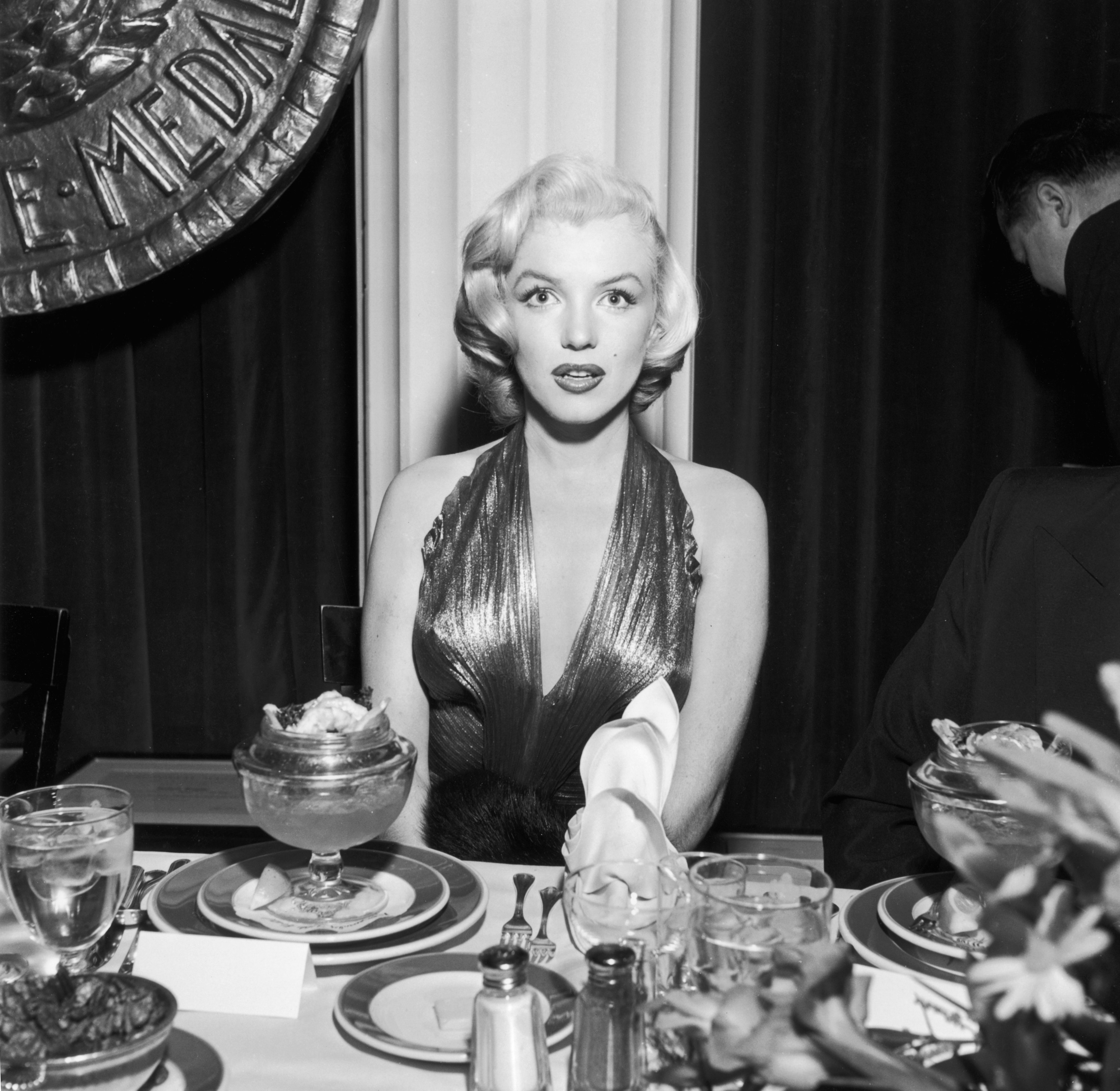 As the clock began ticking, Kim said she had no choice but to take desperate measures, embarking on a restrictive diet and exercise regime over three weeks in order to make it work.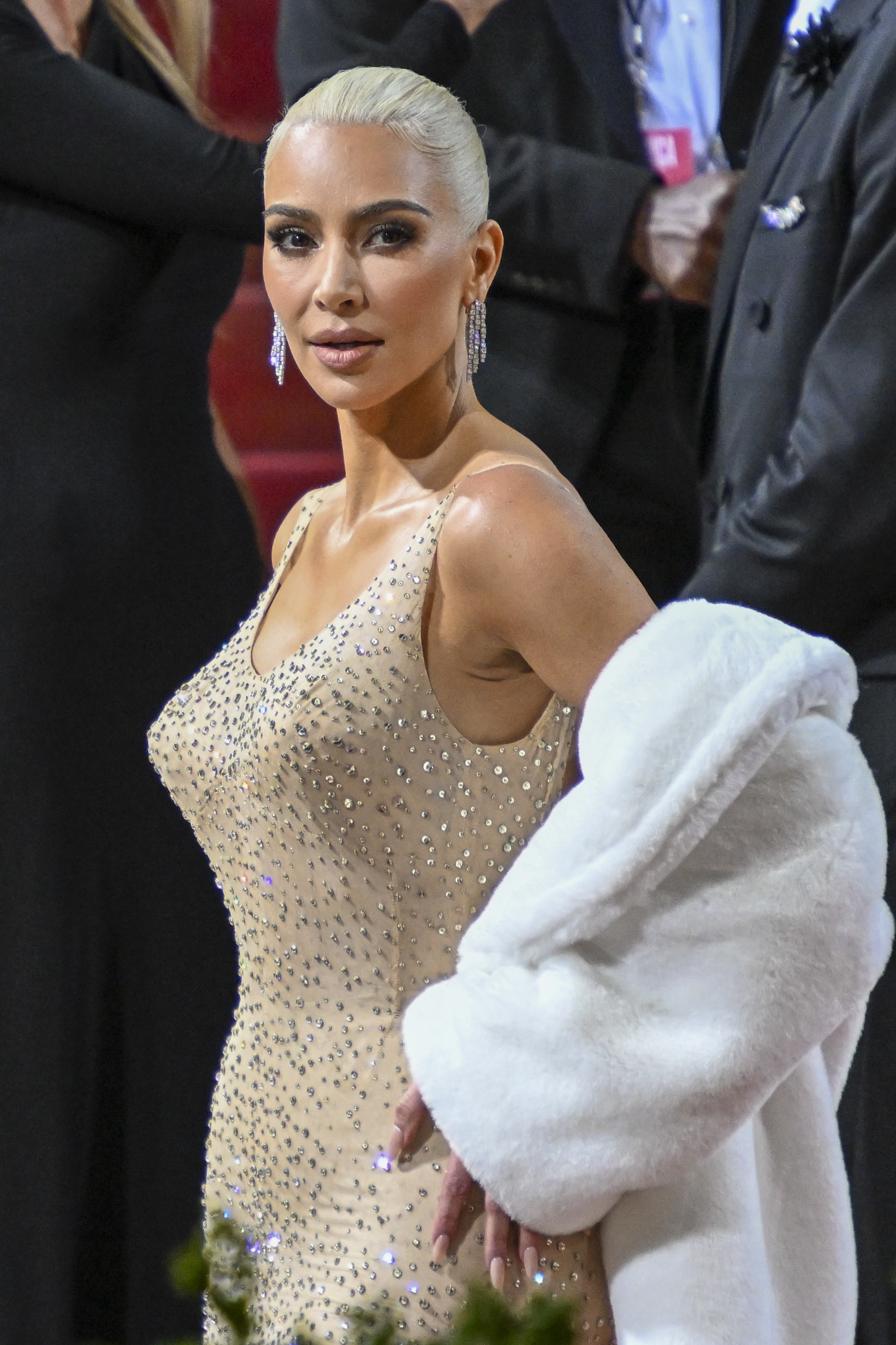 "I wanted to cry tears of joy when it went up," she added.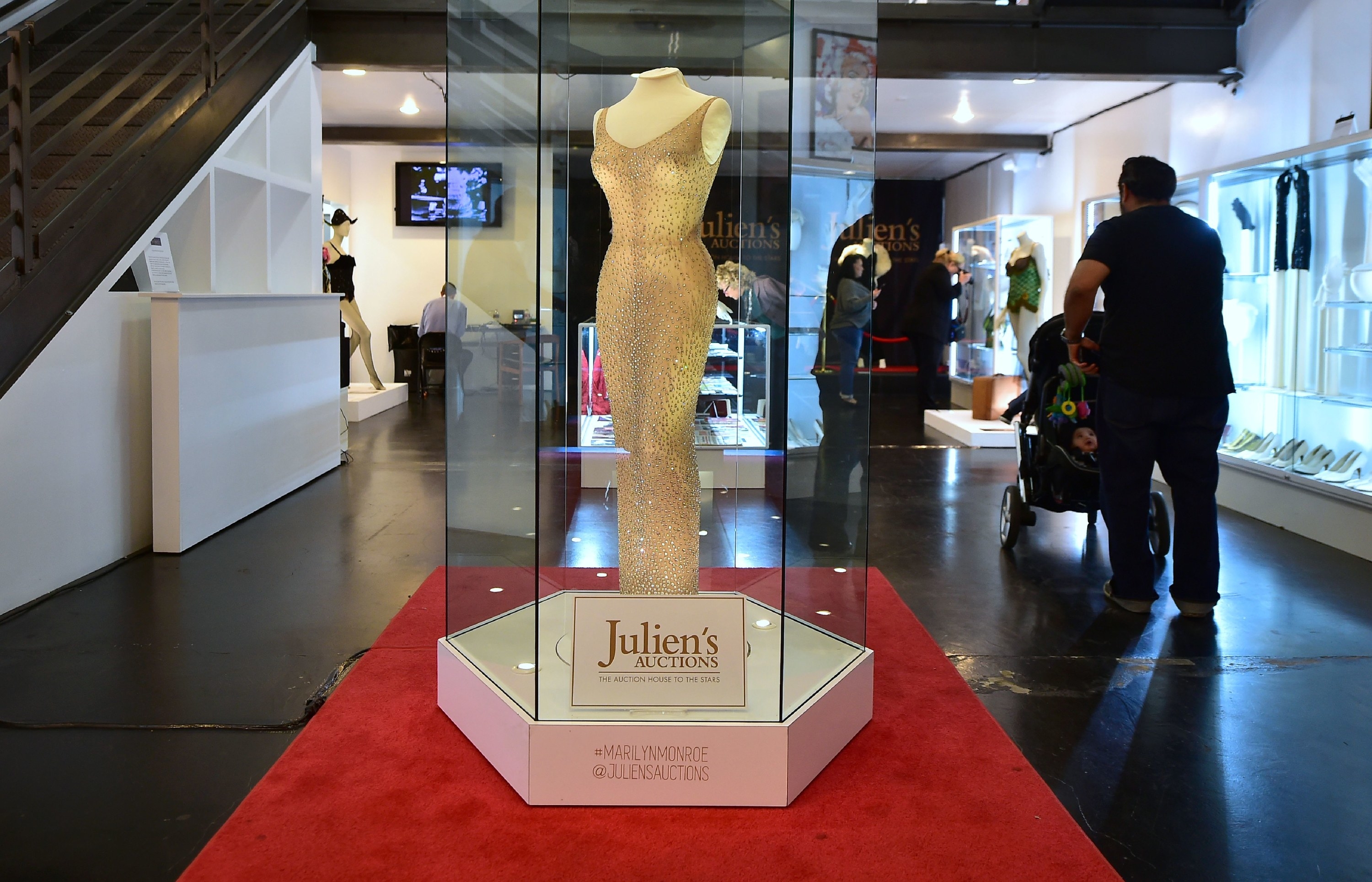 The dress was so valuable, in fact, that Kim actually only wound up wearing it for a "matter of minutes," changing into a replica immediately after leaving the red carpet.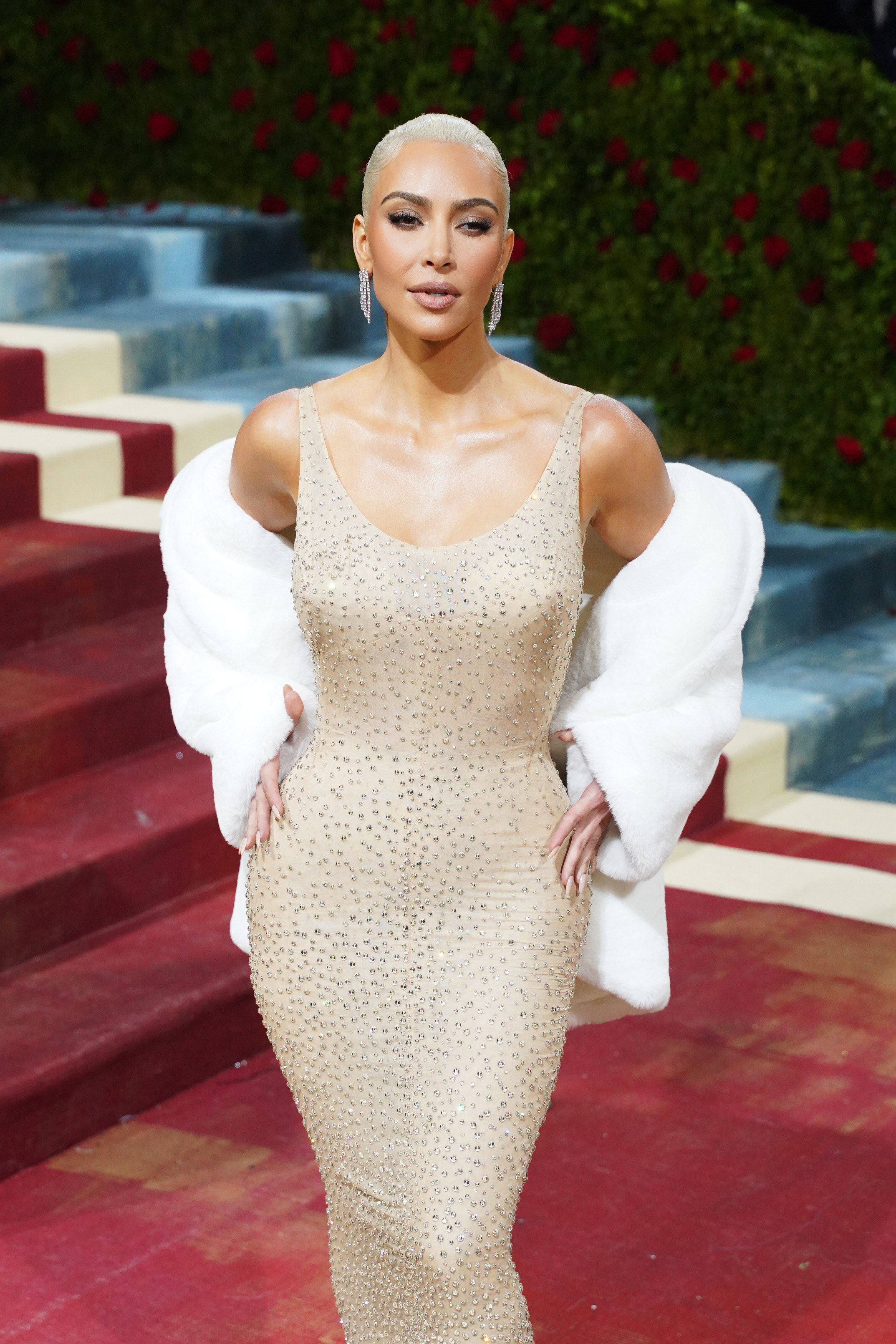 "I'm extremely respectful to the dress and what it means to American history," Kim said.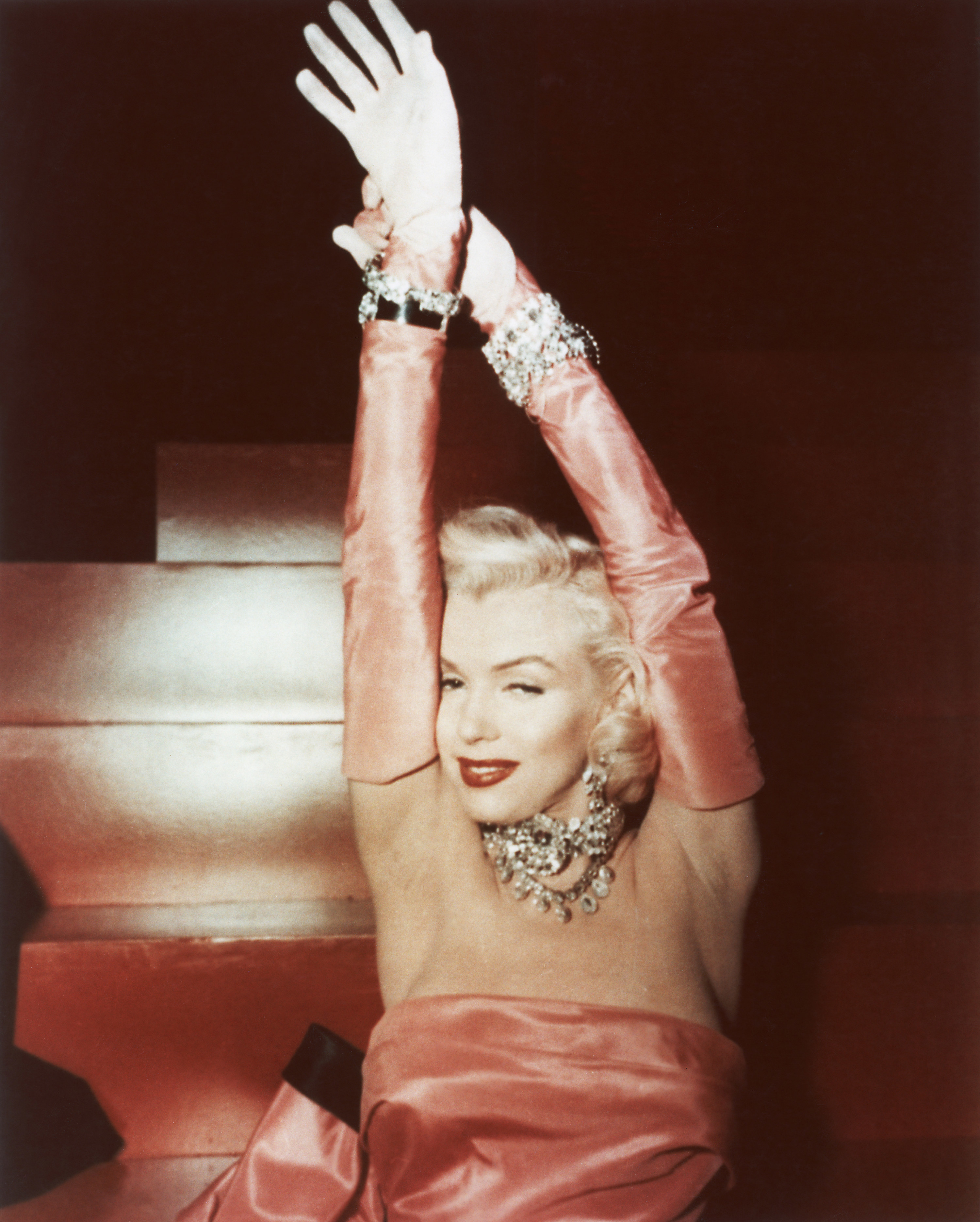 "I would never want to sit in it or eat in it or have any risk of any damage to it and I won't be wearing the kind of body makeup I usually do," she added, before explaining that she had to practice climbing the Museum's iconic staircase.
But just like much of what Kim and her family do, the milestone moment was instantly divisive — less so the dress itself, than the woman honored with wearing it.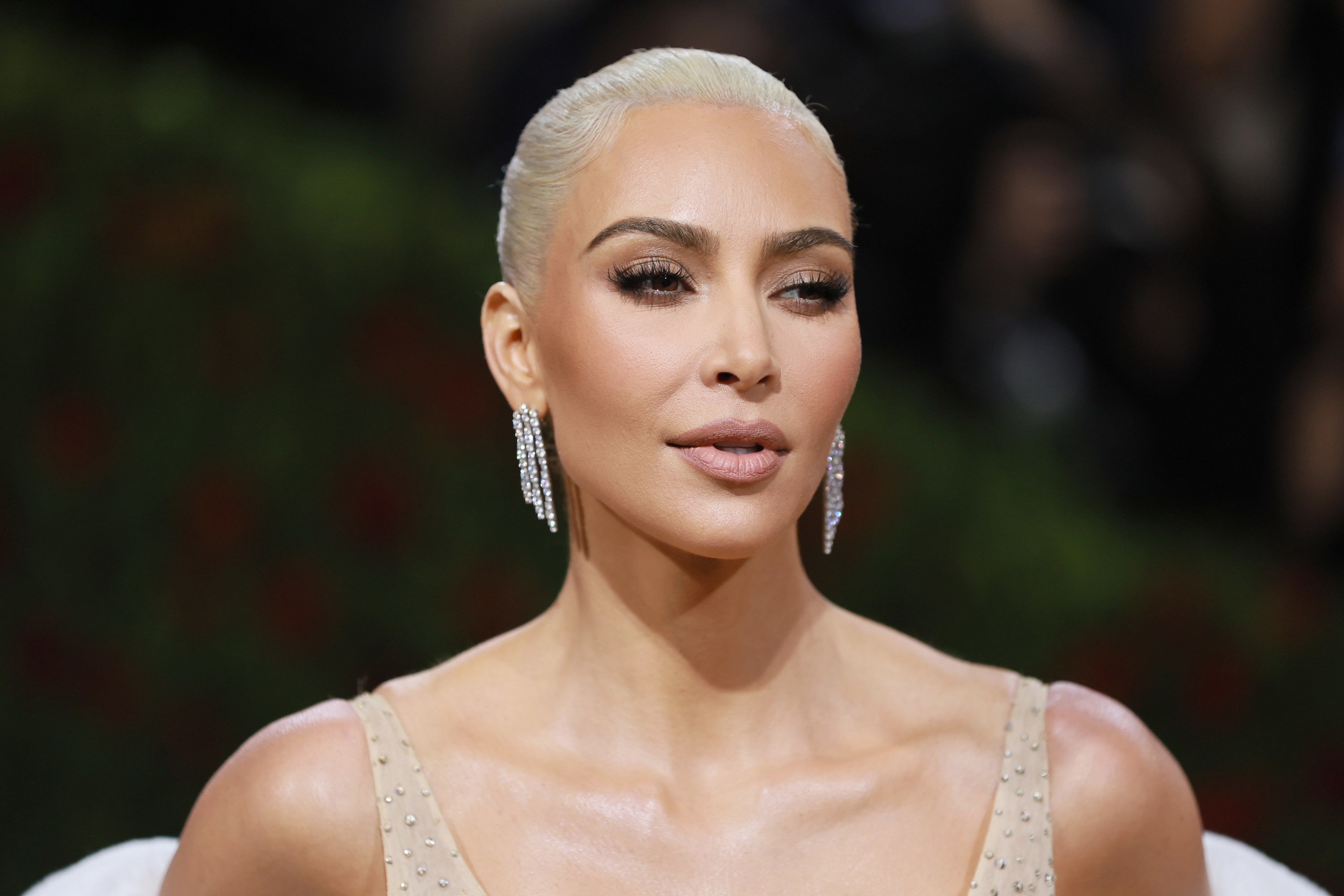 Having been historically framed as someone who reached her celebrity status through simply "being famous," it came as little surprise that Kim's lack of traditional Hollywood credentials made it difficult for some people to get fully on board with the moment.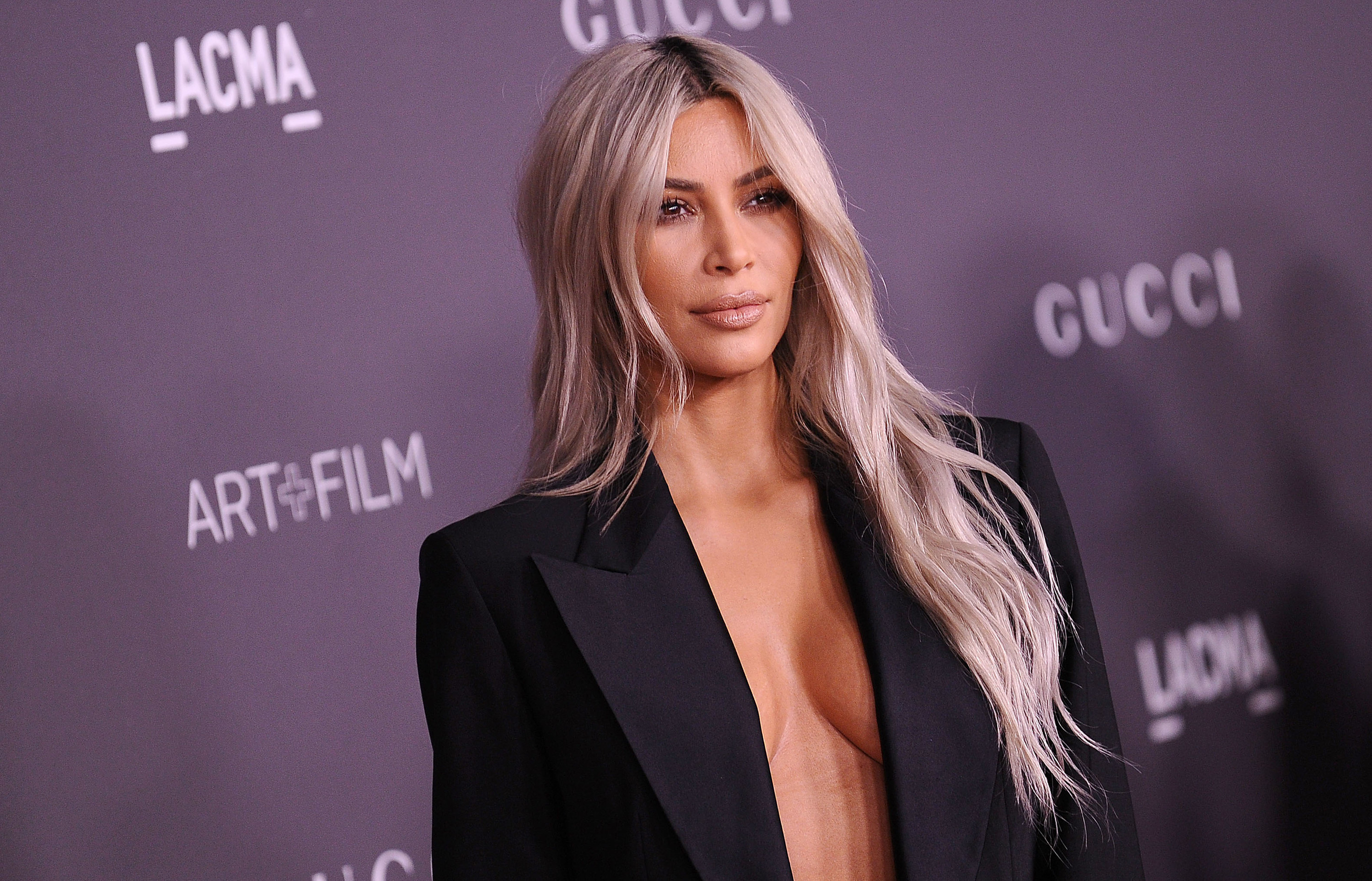 However, at a deeper glance, plenty of others were quick to highlight that Kim and Marilyn have more in common than just their hourglass figures.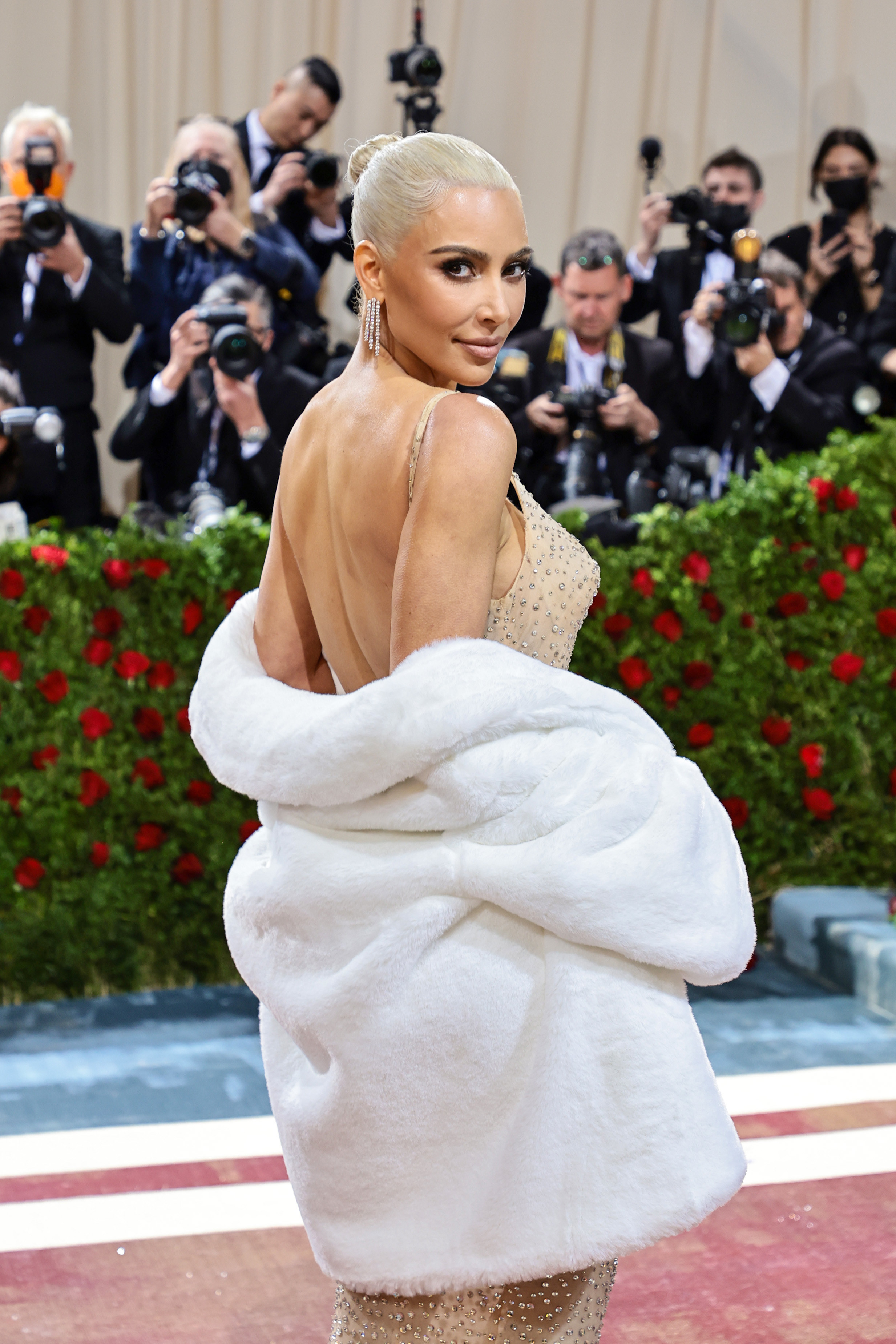 Writer and creator Daniel Preda tackled the criticism head-on on Twitter, first writing that — though their trajectories differed vastly — Kim and Marilyn were both faced with, and overcame, similarly misogynistic criticism on their journeys to becoming cultural icons.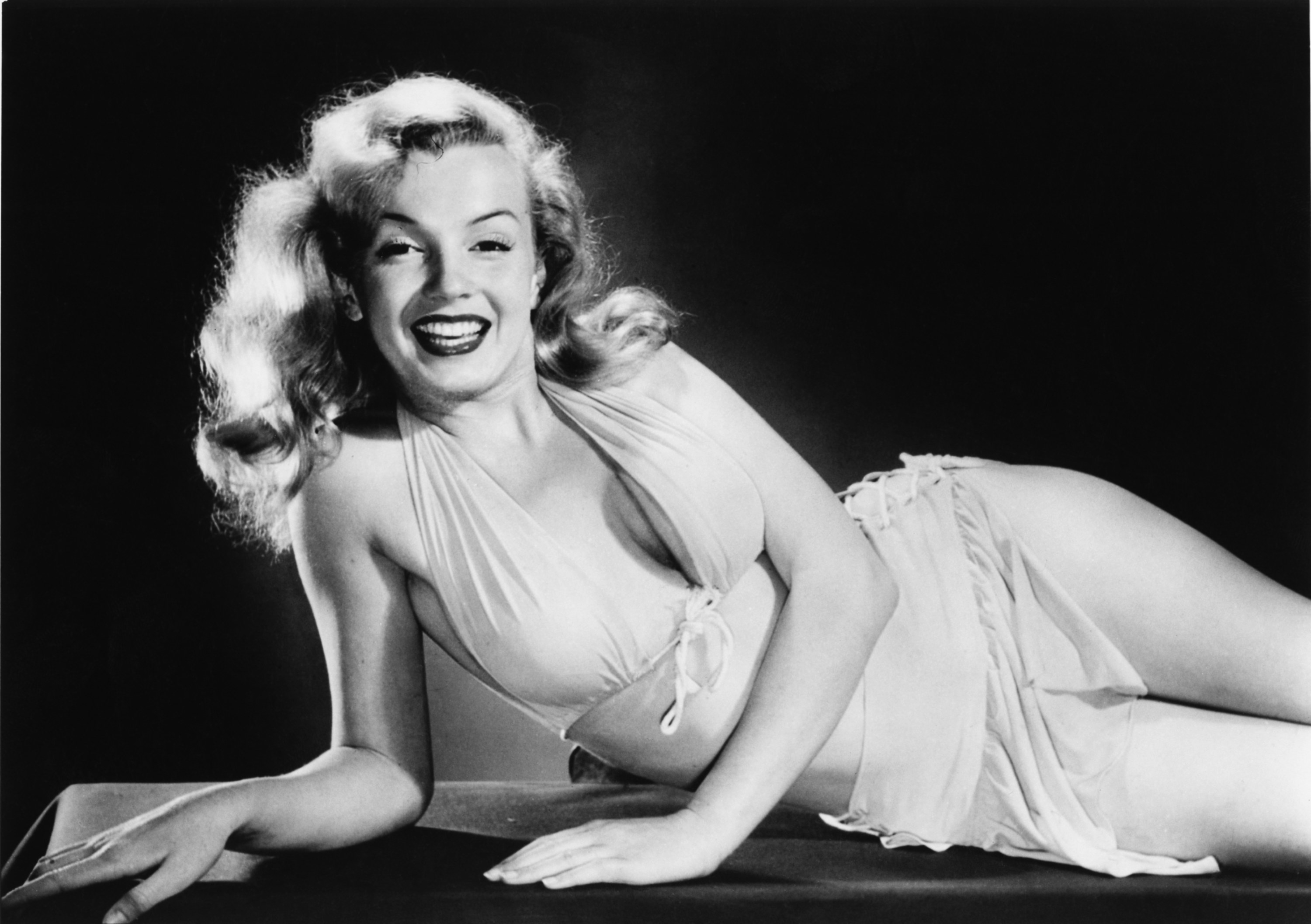 "The people saying Kim is a 'disgrace' to Marilyn for wearing her iconic dress are the same types of people Marilyn dealt with her entire career," he wrote. "They told Marilyn she was never good enough, she was too sexual, not talented, stupid, a whore. Misogyny in history repeats itself."
In a subsequent tweet, he suggested that Kim's unlikely transition from tabloid fodder to full-fledged celeb royalty echoes, but does not match, Marilyn's brutal journey from austerity to becoming a sex symbol and movie star.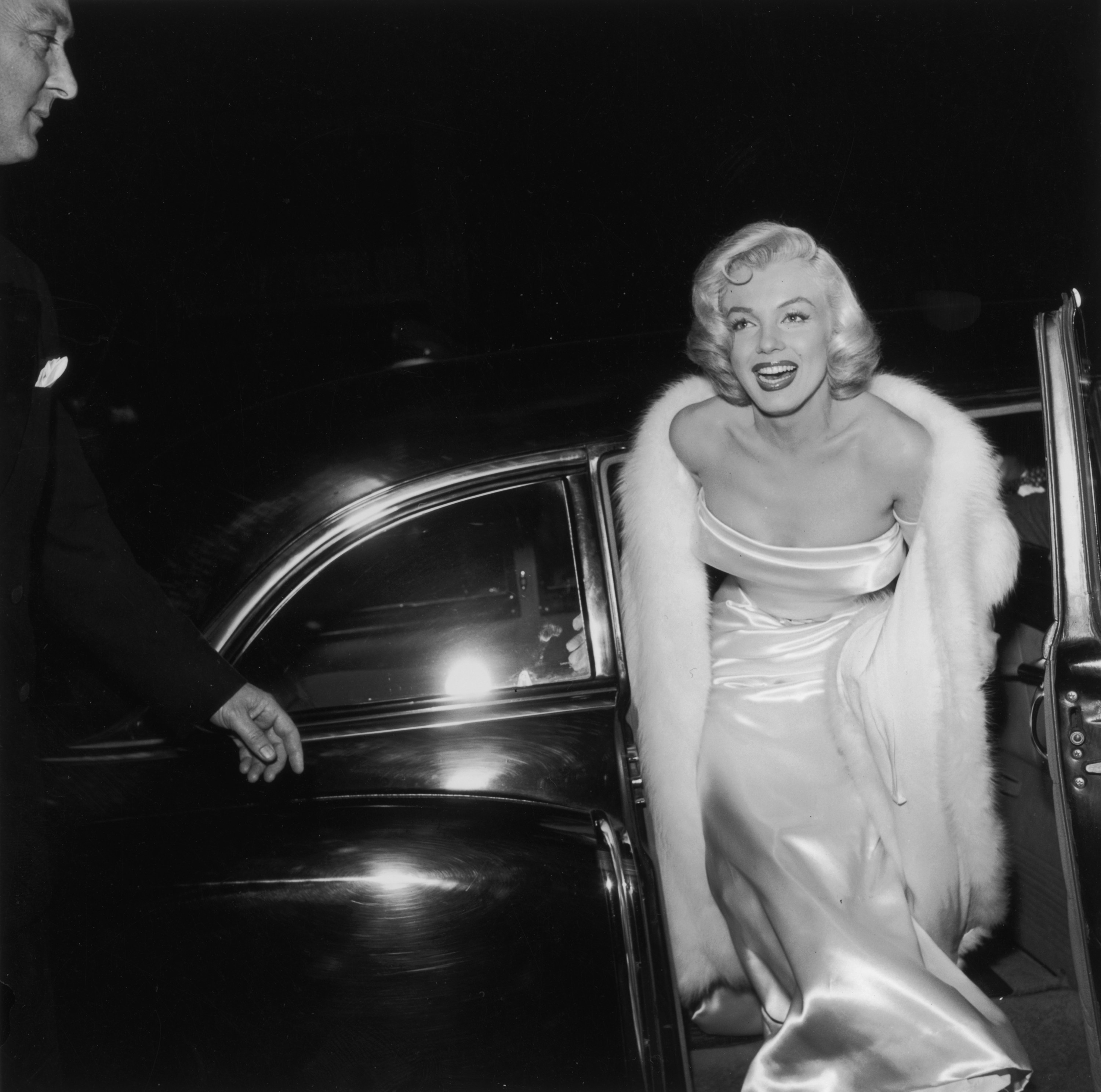 "This is more than just a dress," he wrote, reflecting on the women's careers. "Marilyn Monroe was the biggest star in the world. A sexual icon who rose up from nothing to become a legend."
"It makes perfect sense in 2022 why Kim K would be the one chosen to wear this dress," he added.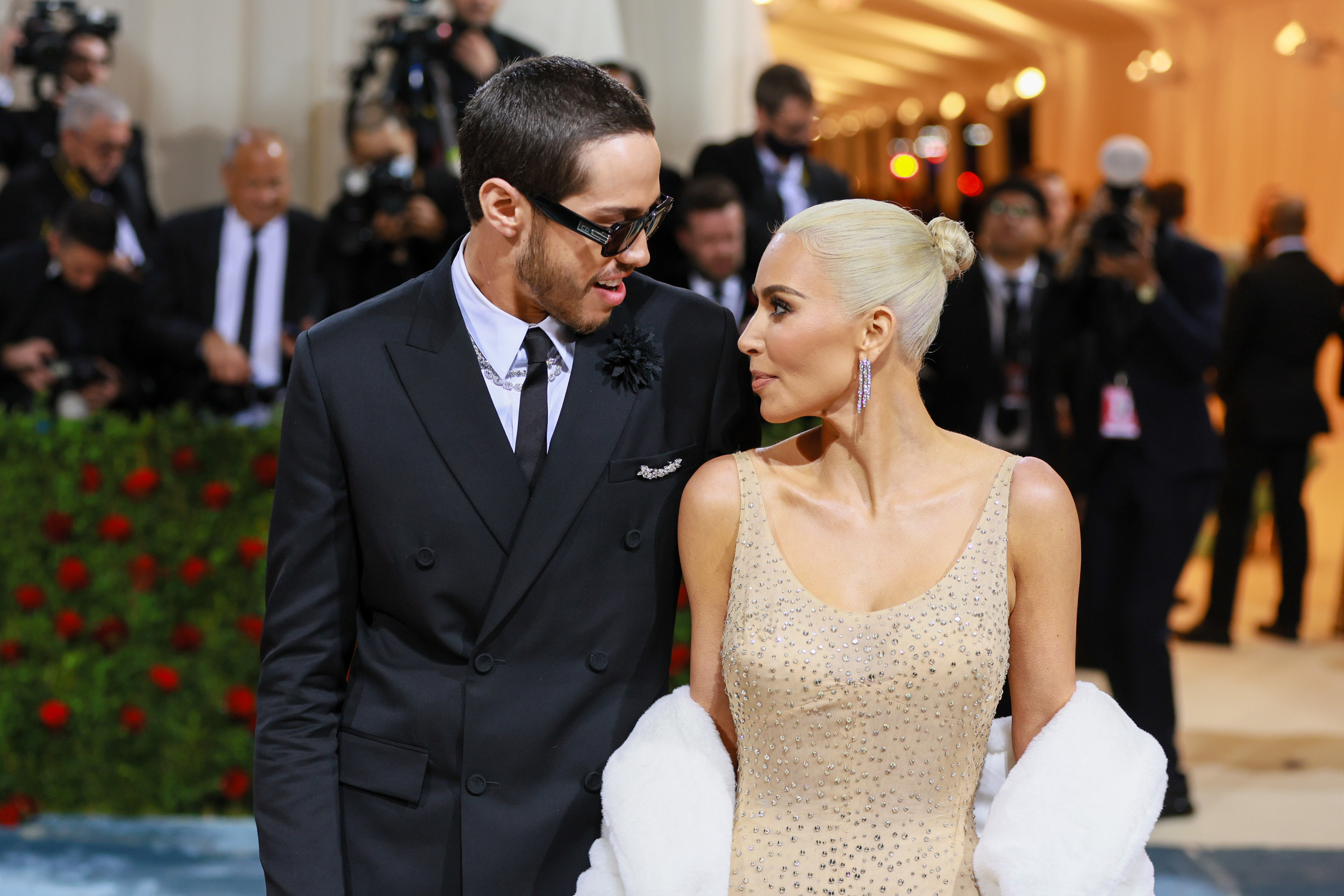 Though Kim certainly didn't face the same hardships as Marilyn — nor did she rise from "nothing" — their trajectories to becoming two of the most famous women in popular culture incorporate a number of common threads, combating harsh criticism to embrace and capitalize on their sexuality.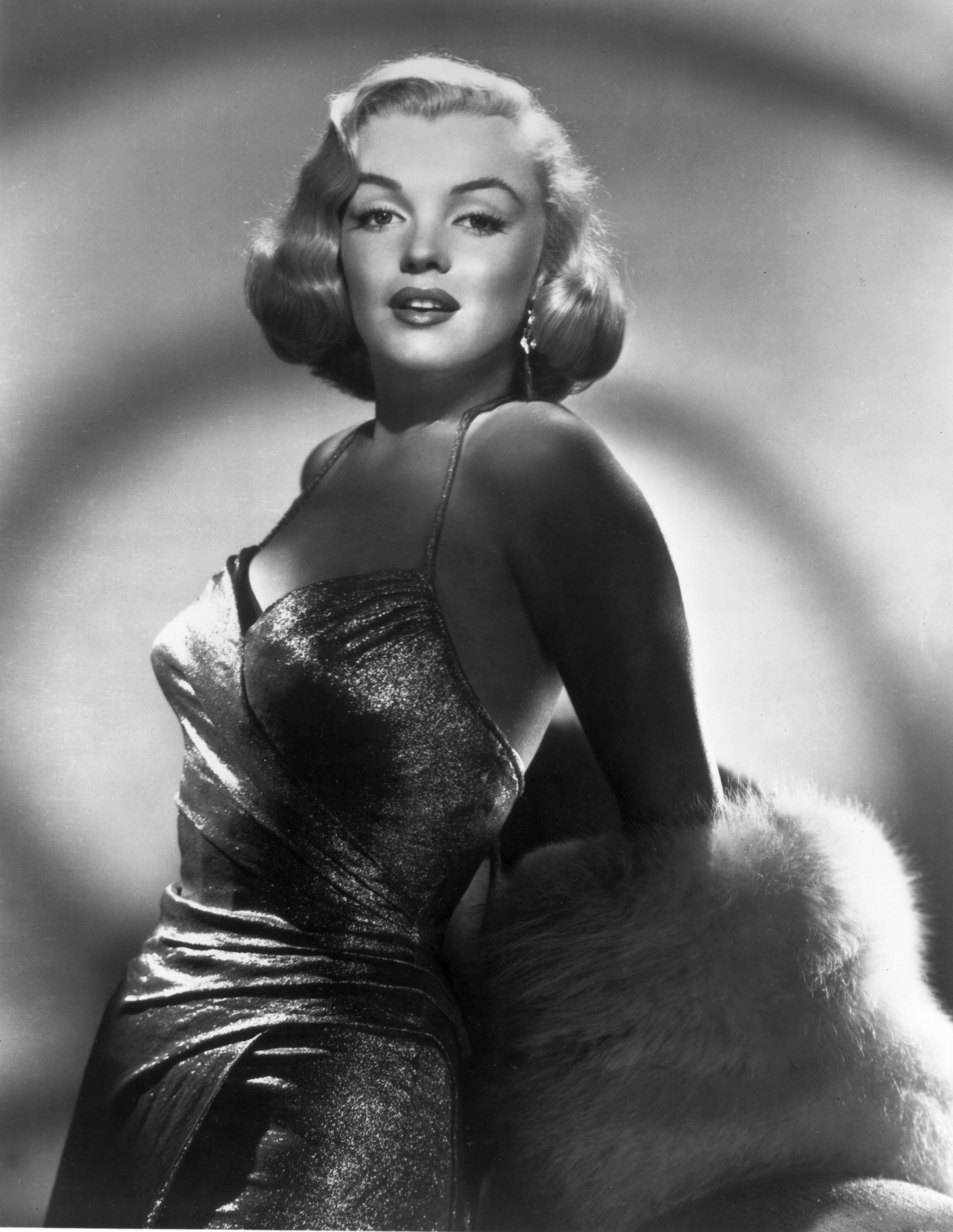 And with this in mind, placing Kim — arguably one of the most famous and divisive figures alive — in Marilyn's dress makes sense. And whether we choose to believe it or not, the discourse and impassioned views on either side speak directly to both women's ascendancy in pop culture.