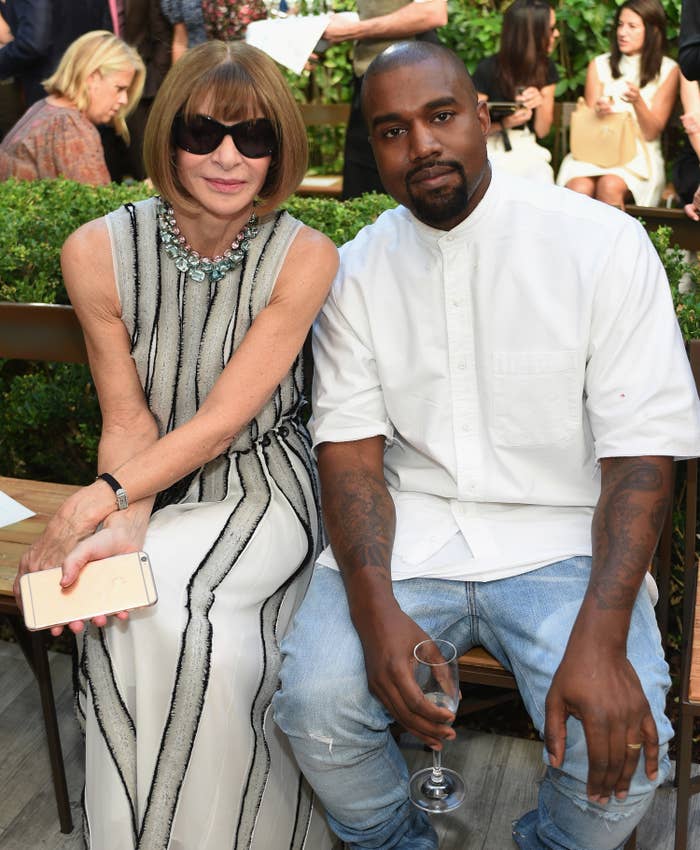 Vogue magazine has become the latest major player in the fashion industry to drop Kanye West following a series of racist stunts, bullying incidents, and antisemitic comments.
A spokesperson for the publication told Page 6 on Friday that neither Vogue nor editor-in-chief Anna Wintour would be working with the artist for the foreseeable future. Publisher ​​Condé Nast did not immediately respond to a request for comment, nor did a representative for West, now legally known as Ye.
More than a decade after his first appearance on the illustrious red carpet of the Met gala in 2009, Ye has seen his ties to major fashion and corporate brands evaporate due to his racist antics. On Friday, luxury fashion house Balenciaga announced that it would also be cutting ties.
Vogue's decision to distance itself from Ye comes in response to the antisemitic rants, which resulted in him having his social media accounts temporarily restricted. In a now-removed tweet, Ye wrote that he planned to go "death con 3 On JEWISH PEOPLE," sparking strong backlash from Black and Jewish communities.
Vogue is also not on board with Ye's support for the White Lives Matter movement; the slogan was featured on shirts at his Yeezy show during the most recent Paris Fashion Week.
Shortly after the show, Ye was accused of bullying Vogue fashion editor Gabriella Karefa-Johnson, who criticized the offensive shirts, calling them "pure violence."
"There is no excuse, there is no art here," she said at the time. "I do think if you asked Kanye, he'd say there was art, and revolution, and all of the things in that T-shirt. There isn't."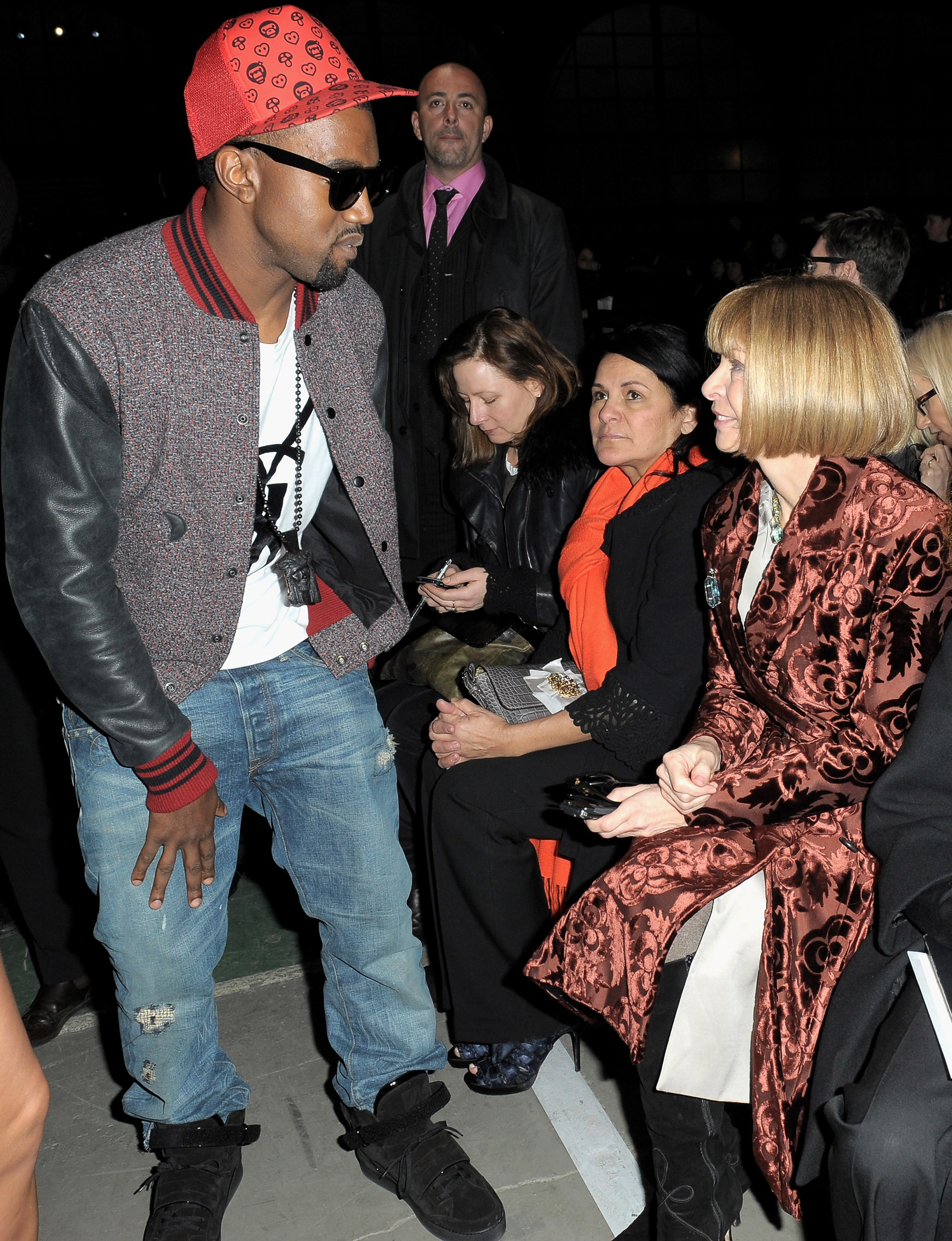 Ye responded by mocking Karefa-Johnson on social media.
Vogue issued a statement of support for Karefa-Johnson, saying that it stood with her, and called Ye's behavior "unacceptable."
The two allegedly reconciled in a two-hour sit-down filmed by Elvis director Baz Luhrmann — at the request of Wintour.
The relationship between Wintour and Ye goes back over a decade, with Ye once bragging about having dinner with the iconic editor in his 2012 single Cold.
Ye's campaign to have now ex-wife Kim Kardashian in Vogue materialized in 2014 when the couple appeared on the cover in the lead-up to their star-studded wedding in Italy, cementing their status as a fashion power couple.
In an interview with Vogue, Kardashian confirmed that it was Wintour's approval that convinced the couple to name their first child North West, calling the decision "genius."
Meanwhile, pressure is mounting for other collaborators to end their relationships with Ye. Adidas has said that it would be reviewing its collaboration with the Yeezy creator amid calls from critics, including Friends actor David Schwimmer, for the sportswear brand to drop Ye permanently.

Schwimmer took to Instagram on Friday to share an excerpt from a now-removed Drink Champs episode in which Ye bragged that Adidas couldn't sever ties.
"I can literally say antisemitic things and Adidas can't drop me...Now what?" Ye said.
Schwimmer posted the clip, along with the message "Now what," directed at the Adidas Instagram account.
Adidas did not immediately respond to a request for comment.