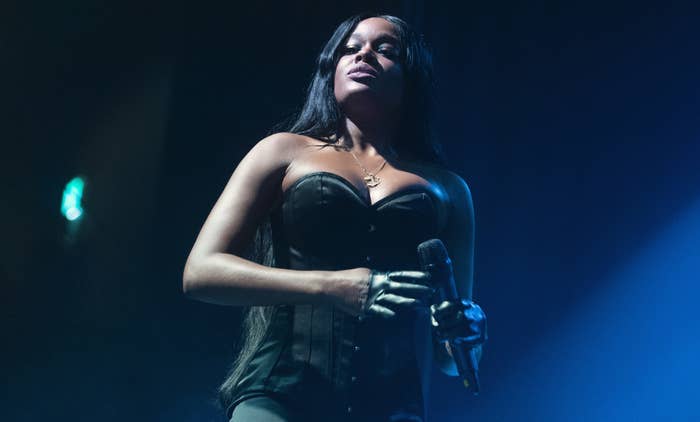 In early August, Azealia Banks began trending on Twitter after the rapper posted a series of worrying messages on Instagram expressing suicidal ideation. Her fans asked for prayers for Banks, who eventually said on her account that she was "fine," but questioned the motives of people who had ignored her for a long time and then suddenly reached out now. "Show me love when I'm up, bitch, not just when I'm down," she wrote.
Banks' fans have expressed a similar line of frustration, pointing out that the same internet that persistently made fun of the star was now acting concerned for her health.
Ever since her breakout in 2011, Banks has made headlines over the years — occasionally for being an accomplished artist who makes great music, but more often for her beefs with various celebrities and her controversial social media posts and comments. There is no shortage of reasons for those headlines: Her comments have been racist and anti-LGBTQ and briefly anti-Irish (??). The truth is if you only knew Azealia Banks from the headlines, you would have a limited and warped perspective of an artist who is, in reality, singular in talent and self-awareness and who has been more open about living with mental illness than perhaps any other artist of her caliber.

So yes, Banks and her frustrated fans have a point. Moments in which she is deeply self-aware are never the ones that spread widely. Instead, the stories about Banks' occasionally outlandish behavior are what trend in minutes. Her apologies and sincere posts don't go viral — it's hard to get it trending when she says she's working on her temper. It's only the throwaway posts on social media that do. She gets reduced to her beefs, while the pain of the real person gets ignored.
That she is most well known for her reckless comments and actions is a reflection of our flaws. It's a double standard at work: While men get passes in the name of the genius, women do not often get the same. Banks could be seen as a genius or just "unhinged." Other artists, like, say, Kanye West, get the benefit of having both designations — he often suggests that his brilliance and his mental illness are related. West's fans tend to overlook his problematic behavior or call for sympathy for him.
After I wrote about the need to give Kanye grace, Banks screenshotted my tweet and posted it to Instagram, writing, "Fuck all of y'all. Honestly. Especially the nigga who wrote this article." She went on to push back against people who "continue to try and *cancel* me for shit I said in 2013…" while West is shown support. On this, she is absolutely right.
To properly reckon with Azealia Banks is to reckon with a complicated figure. Banks, who did not respond to my interview requests, makes a lot of people uncomfortable. But then again, our comfort has never been her goal. She belongs in a long lineage of women who have been called "crazy" for speaking their minds, a label that has followed Sinéad O'Connor and Fiona Apple for much of their careers. Banks' goal, she says time and again, is to make great music — why does anyone care what she does outside of music? This challenges us: In 2020, we seem to be ill-equipped to take the music without also turning the artist into a product. Because if we just took the music, Banks would be one of the biggest rappers on the planet right now. But music is a capitalist enterprise, and Banks has persistently been a difficult product to buy into. Is that her problem? Or ours?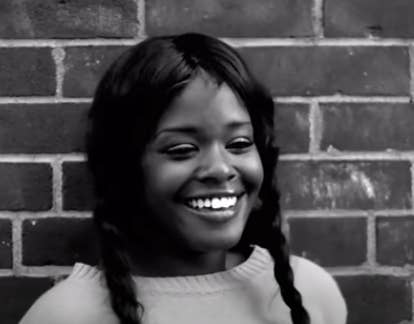 There are artists you hear for the first time, and it's like being struck by lightning. For me, Azealia Banks is one of them. When she released her first single, "212," in late 2011, it was a massive, tone-setting record — serious, profane, dancey, funny, and ambitious — a shot across the rap bow. The song somehow combines explosive rap, smooth singing, and rip-your-head-off screaming all in one track. Her innovation earned the song a spot among tracks that defined the decade. Pitchfork placed it sixth in the top 200 best songs of the 2010s.
The accolades came in fast. Kanye West referred to Banks as "the future of music." Nas said she was "the total package." Three months after the song took the internet by storm, she was profiled in the New York Times.
After the quick rise and the explosion in popularity, Banks signed a deal with Universal Music Group in early 2012, with an album expected to follow that spring. But conflicts with her label led to release delays. Ultimately, it took Banks leaving her record company for indie label Prospect Park for her debut album to come out, in November 2014.
The record, Broke With Expensive Taste, was — indisputably — a brilliant offering. It received glowing reviews from Rolling Stone and Pitchfork alike. On balance, critics hailed it as one of the year's best albums. It signaled the proper arrival of a force.
But if you haven't seen those reviews or spent time with the album, it may be because in the intervening years between "212" and the release of Broke, Banks' name came to be associated with her penchant for fighting with pretty much everyone.
Between 2012 and 2014, Banks started an impressive string of feuds. There was her highly publicized criticism of Iggy Azalea over the latter's lyric where she calls herself a "runaway slave master," which blossomed into a yearslong beef and a sustained critique of hip-hop appropriation by white artists. But there was also a feud with T.I. (for backing Iggy), Rita Ora (who Banks says tried to intimidate her on tour), Angel Haze (for calling Banks a "charcoal skinned bitch"), ASAP Rocky (who said dark-skinned girls shouldn't wear purple lipstick), Pharrell (for allegedly not promoting their collaboration enough), Action Bronson (for...I don't know?), and Lily Allen (for having an ugly husband?????). There is a whole ranking of beefs just from 2013. In general, the skirmishes ranged from heated back-and-forths to one-off comments on social media that mushroomed into deeper rifts.
It seemed to matter very little that Banks had important points to make. The valid critiques and social media shots got mixed in together, and somewhere along the way between blowing up big time and releasing her first album, Banks acquired a reputation for being a provocateur. That reputation overshadowed her music, and with it opportunities went away. A rumored collaboration with Lady Gaga and Beyoncé never saw the light. MAC Cosmetics apparently dropped her due to anti-gay comments she made about Perez Hilton. In 2013, a video surfaced of a fan asking Gaga about working with Banks, to which Gaga responds, "She's got a bad attitude."
The valid critiques and social media shots got mixed in together, and somewhere along the way between blowing up big time and releasing her first album, Banks acquired a reputation for being a provocateur.

But alongside the provocations, Banks has repeatedly spoken about her mental health. In songs on Broke, and in social media posts, Banks shared what she was going through. "When you've been trying to engage the public with music and share with via music them [sic] your personal struggles with mental illness but they just refuse to pay attention," she wrote in 2016. "Instead they joke and prod at you and say you need a doctor yet have no idea about the type of uncontrollable chaos that goes on inside your head."
Banks remains an object of intrigue, in part, because for all the media coverage she generates, the music she puts out has never suffered. With incredible consistency, she has delivered bops. Her follow-ups to Broke — mixtapes like Slay-Z and singles like "Chi Chi" and "Anna Wintour" — continued to contain the flashes of brilliance that put Banks on the map. "Black Madonna," released this summer, is an outstanding number with remarkable flow that was an immediate hit with critics. Simply put, creatively, Banks never fell off.
So how come Banks has never reached the heights she should have? Well, for one thing, her unwillingness to go along with the music industry's rules. Banks left her first major label over disagreements about the album still needing a "hit" single and what that single should be.
Music journalist Briana Younger laid out the facts for me: "When people realized Banks couldn't be controlled, they got turned off by it."
Early on in her career, Banks was already becoming the quintessential cautionary tale. Younger explains the typical game plan for packaging a new artist: "If you think about Black women pop stars, there's this trajectory of them being heavily packaged at the start. Which says to me there's a willingness from them to go along with how they're marketed." Does this apply across the spectrum? "You even see it in the careers of Beyoncé and Rihanna — artists who get to the middle of their careers and finally they're powerful enough and brave enough to take more control of their direction."
The artists who succeed appear to be willing to follow a certain trajectory. But not Banks. "Her reluctance to play ball early on made her a difficult product," Younger said.
For Black women in particular, the stakes of not cooperating with the industry are high: "Black women are not afforded a ton of grace," Younger told me. "In music especially, there is a pervasive notion that 'you should just be grateful because we can just go get another one.'" As a result, Younger said, "Any time you start behaving in a way that is challenging, people get turned off and people aren't here for it."
And challenging she was. Fights with your label are one thing. Fights with everyone in your industry are another. Music websites made a joke of compiling all the feuds that Banks had started, because they happened so damn often.
"Labels were seeing and struggling with a product, not seeing a complex, intricate, creative, beautiful person," said Younger. By comparison, in 2016 when Kid Cudi posted on social media about seeking help for "depression and suicidal urges," it inspired the #YouGoodMan discussion.
It's hard not to see how Banks' outbursts closely resemble Kanye West's. West, who has rapped and spoken about living with bipolar disorder, is frequently the subject of media attention. There is always a flurry of calls to cancel West after every high-profile distasteful thing he says.
But here's the crucial difference between Banks and West: While the internet tides may occasionally turn on West, the real-life current is still very much in his favor. "Kanye gets canceled on Twitter. Azealia Banks was canceled in real life. And there is a difference," Younger said.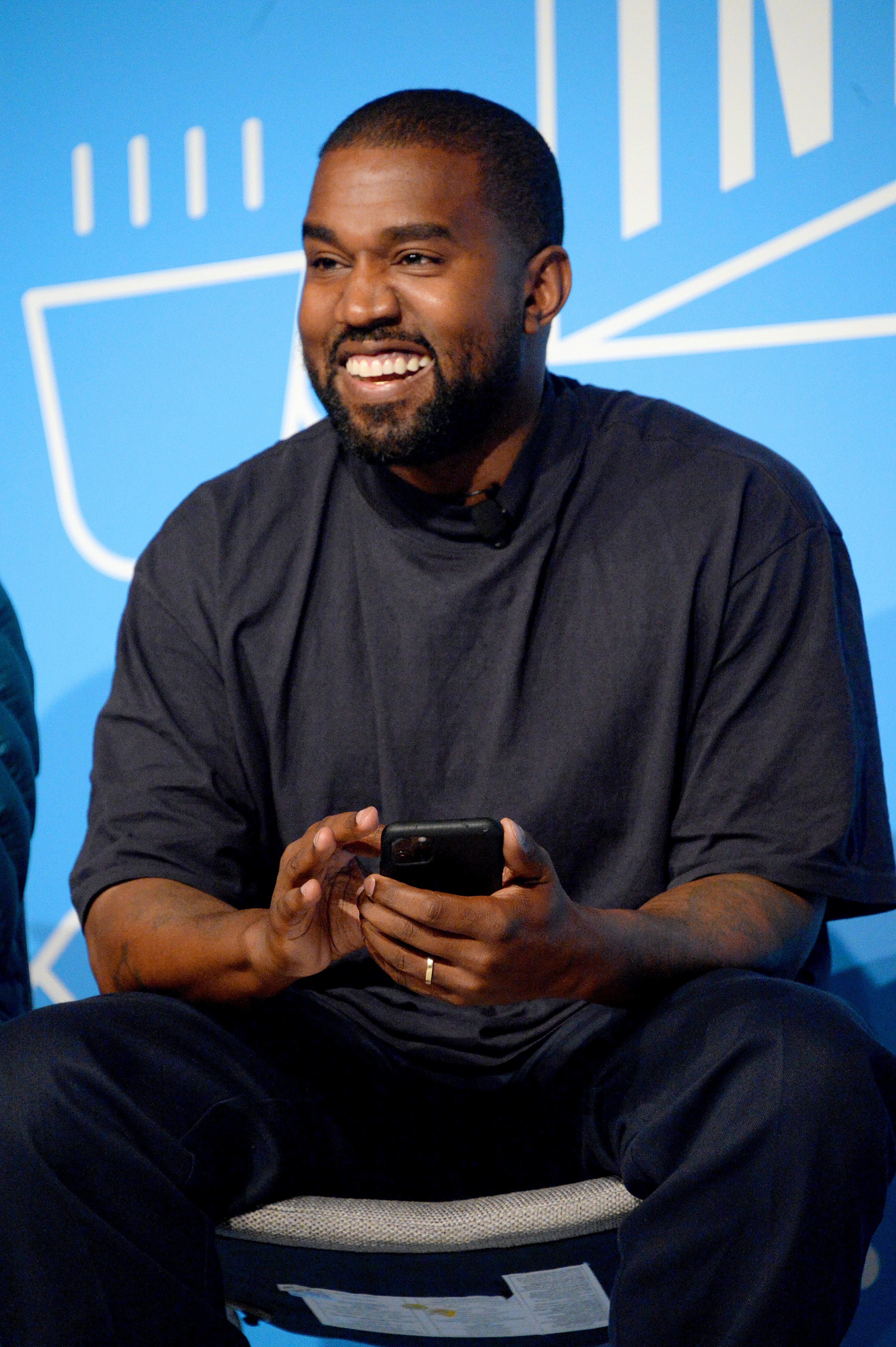 How does this play out? Well, for one thing, Younger said, "Corporations have not divested from Kanye West. No matter how we talk about you online, if you have access to capital, you are not canceled. Record labels divested from Azealia Banks."
Despite aligning himself with Trump, saying slavery was a choice, and defending Bill Cosby, West's stock has continued to rise — just two months ago, he struck a 10-year deal with Gap. Even the discourse around West is changing: There are more frequent calls for care in covering his public antics and calls for folding empathy into the way he is talked about (including from myself).
Meanwhile, the real-life mechanisms that hold actual power — pieces of capitalist machinery like labels and corporations — have pulled away from Banks. That's what it means to be canceled in real life.
In 2016, when Banks accused actor Russell Crowe of spitting at her and calling her the n-word before physically removing her from a party, the rapper was hung out to dry. After Crowe's representatives denied wrongdoing, Banks thought her friend in attendance, RZA of the Wu-Tang Clan, would stick by her side. Instead, he backed Crowe's version of the events. It wasn't until a year later that he admitted the actor spat on Banks. Crowe's career has continued unscathed despite her serious accusations.
But unfailingly, Banks' criticisms are rendered invalid without a fair hearing. This has a long history: Though her nickname for Iggy Azalea became the punchline (lol, "Igloo Australia"), Banks started a significant conversation about Iggy's cultural appropriation, and she never received the credit she deserved for it.
In Banks' apology to Zayn Malik, she wrote at length about Black mental health. Banks said her attack on him was because of her belief that Malik's "Like I Would" music video copied the aesthetics of her "Yung Rapunxel" video. She added that "people steal and copy my art ALL THE TIME and try to pretend as if they are somehow above me when they are the ones without their own creative ideas to begin with."
"And truthfully, it's pushing me over the fucking edge," Banks wrote. "White society grinds down the self esteem of Black artists to the point where we are expected to be silent about such obvious transgressions."
How could feeling silenced, abandoned, and robbed — while your mental health gets ignored — not make you shattered and angry? Extending grace to Azealia Banks requires holding her to account for the things she says and carefully considering the context they exist in.
Yet there is little room for nuance when it comes to these kinds of conversations. As Younger said, "What we should be asking is: How can we make these humans better, rather than how can we be allowed to enjoy them in the public square?"
"Corporations have not divested from Kanye West. No matter how we talk about you online, if you have access to capital, you are not canceled. Record labels divested from Azealia Banks."
I keep returning to an interview Banks gave to The Breakfast Club in 2018. It's a wide-ranging conversation that touches on a lot of topics, from how Banks is received to her future plans.
It coincided with the release of "Anna Wintour," a delicious single that deserved a bigger audience.
The interview made headlines after Banks criticized Cardi B as a cultural low point: "....the conversation surrounding Black women's culture was really reaching an all-time high and we were really like discussing our power amongst ourselves; Beyoncé came out with Lemonade. There was just this really intelligent conversation going on nationally and then everything just kind of changed and then it was like Cardi B."
But there's another part of the interview that's more revealing. Charlamagne tha God asked Banks what it was like to receive a compliment from Nicki Minaj on "Anna Wintour." Exasperated, Banks shot back, "Are you kidding? People say I'm dope all the time. Music industry people say I'm dope all the time."
She laid out a recurring pattern: "I could be good for six months and come out with a song, and the whole article will be about what I did six months before that. But Kanye West comes out with a song, and the article is: 'Listen to this song!'"
Banks genuinely wondered why people latch on to the things she says. "Who cares what I say?" she mused aloud in the interview. This, in some ways, is a child's answer: Even non-famouses have to answer for what they say in public on the internet. But the exasperation is also fair: To the extent that the rules exist, they are not applied fairly, and they are applied far more aggressively to Banks. People act as though there ought to be consequences for something Kanye West does, but his songs and merchandise will still sell. With Banks, the hammer has come down again and again.
"People are so attached to what you say...they're not paying attention to the music," Charlamagne tha God said. To that, she responds with complete sincerity: "I don't know why. A lot of my opinions are terrible." ●