The day is Thursday, October 11. The year is 2018. Kanye West was invited to a meeting with President Donald Trump in the Oval Office of the White House.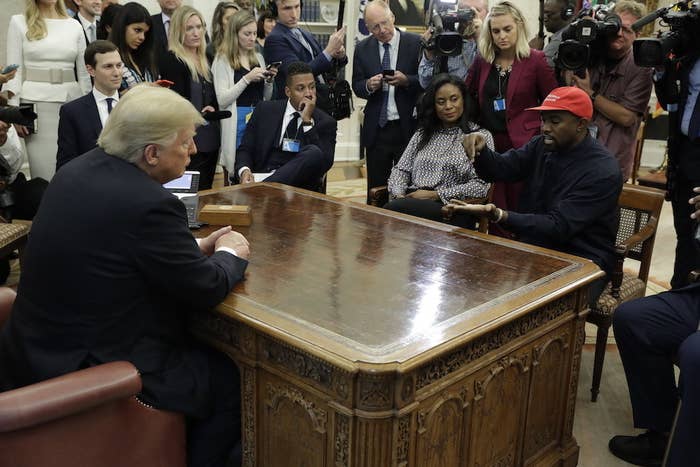 Wearing a red MAGA hat, West arrived at the White House to have an official meeting with Trump on Thursday, where they were slated to discuss a number of things, including prison reform, manufacturing, and gang violence in parts of Chicago.
The two did address some of these talking points, to be fair, but also...so much more. "You are tasting a fine wine," West said of himself at one point. "It has complex notes to it."
Here's just a taste of all the complex, very normal, extremely conventional things that happened during their meeting.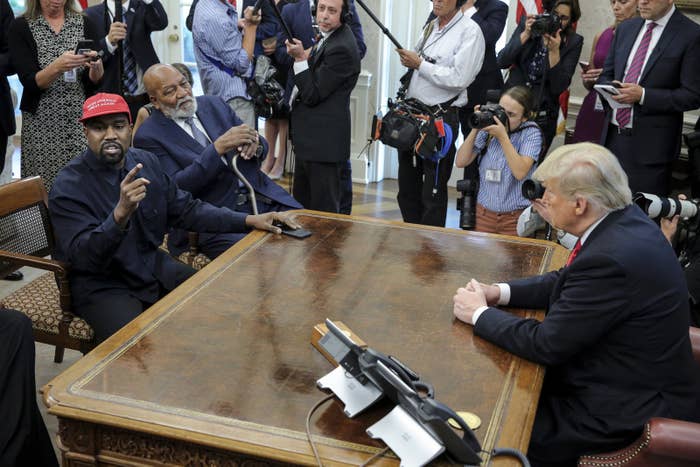 Trump showered West with compliments.
"He can speak for me any time he wants," the president said of the rapper. "He's a smart cookie. He gets it."
After a 10-minute soliloquy by West, Trump said, "I tell you what — that was pretty impressive... That was quite something."
"It was from the soul," West responded. "I just channeled it."
West returned the shower of compliments to Trump, who, West said, had "solved" some of the world's biggest problems.
West told Trump he believes he "stopped the war" in North Korea and helped "solve" one of Obama's "biggest problems" while he was in office.
"We did stop the war. Saved millions of lives," Trump responded.
At one point, the rapper boldly declared that "Trump is on his hero's journey right now," adding that "he might not have thought he'd have a crazy motherfucker like [West]."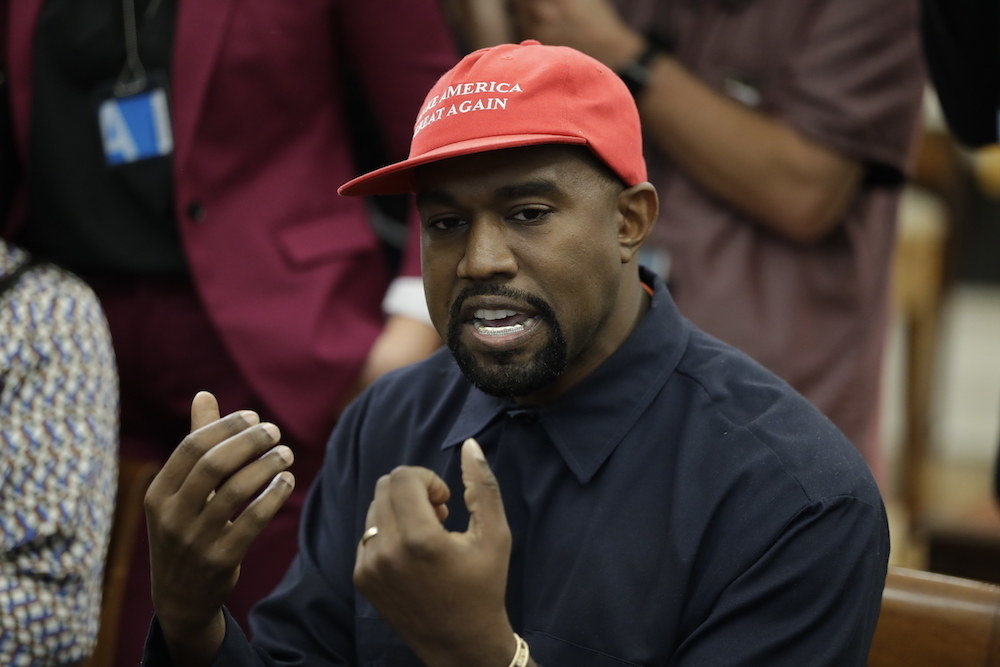 West vehemently defended his red MAGA cap and claimed it gave him Superman powers.
"They tried to scare me to not wear this hat," he said. "This hat gives me power."
West then added that the MAGA hat Trump gifted him was equivalent to wearing "a Superman cape."
His rant about the (in)famous piece of political apparel quickly turned into a somewhat unrelated, but somewhat tangentially related rant about "male energy" and now being a part of the Kardashian family clan.
"My dad and my mom separated, so there was not a lot of male energy in my home. And also I'm married to a family where, you know, there's not a lot of male energy. It's beautiful though."
Trump said the rapper "could very well be" a future presidential candidate.
"Only after 2024," West added.
The two then at one point spoke about advancing aviation technology. West said he has an idea to "get rid of" Air Force One, and pulls out his phone...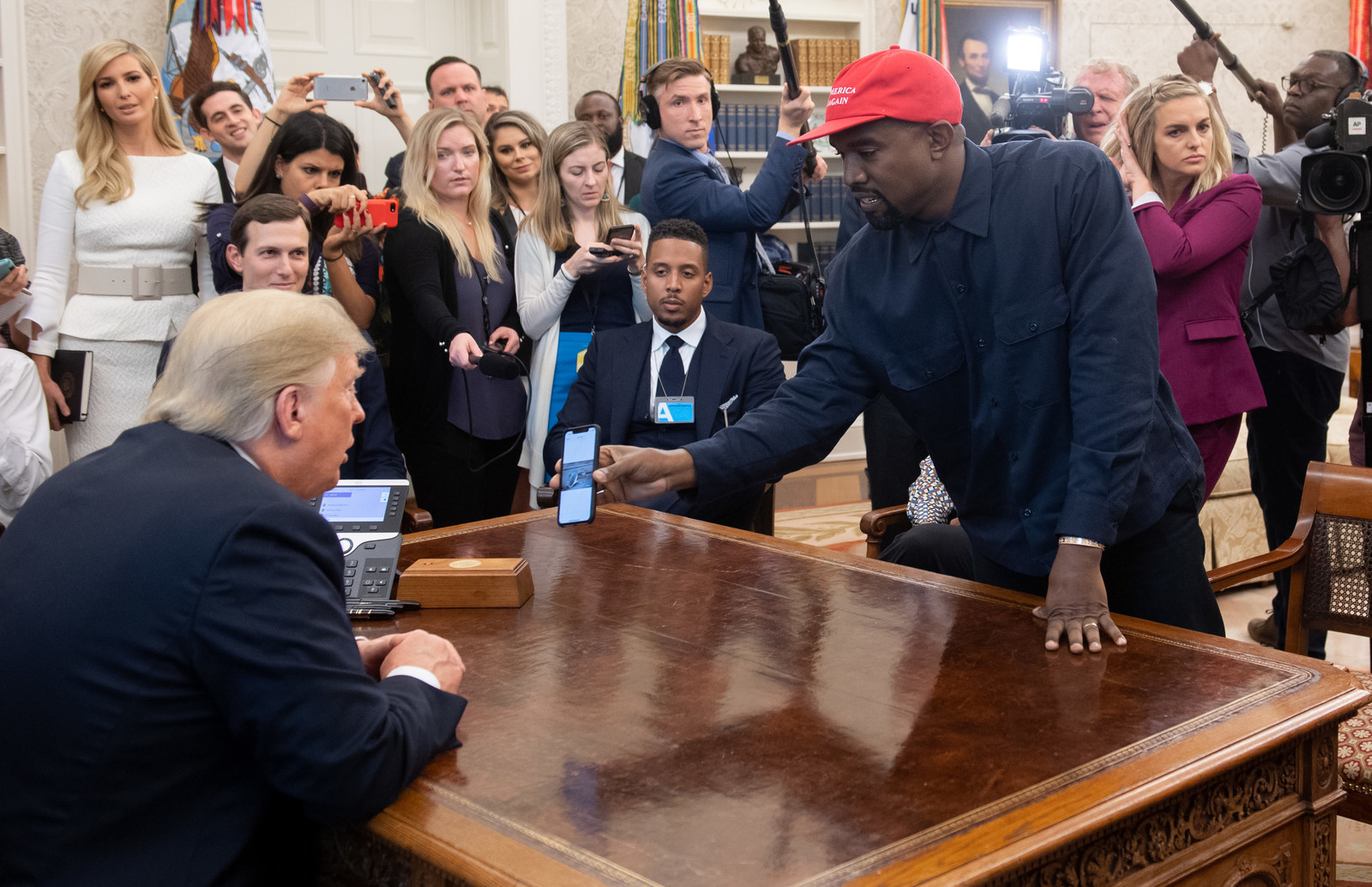 ...to show him that he's come up with a model of a hydrogen-powered plane. He told the president that he should instead be flying around in that.
While responding to a question about the president being accused of being racist, West said this:
"As black people, we have to take responsibility for what we're doing. We kill each other more than police officers."
At the conclusion of their meeting, West got up to run around the Resolute Desk to give Trump a big embrace.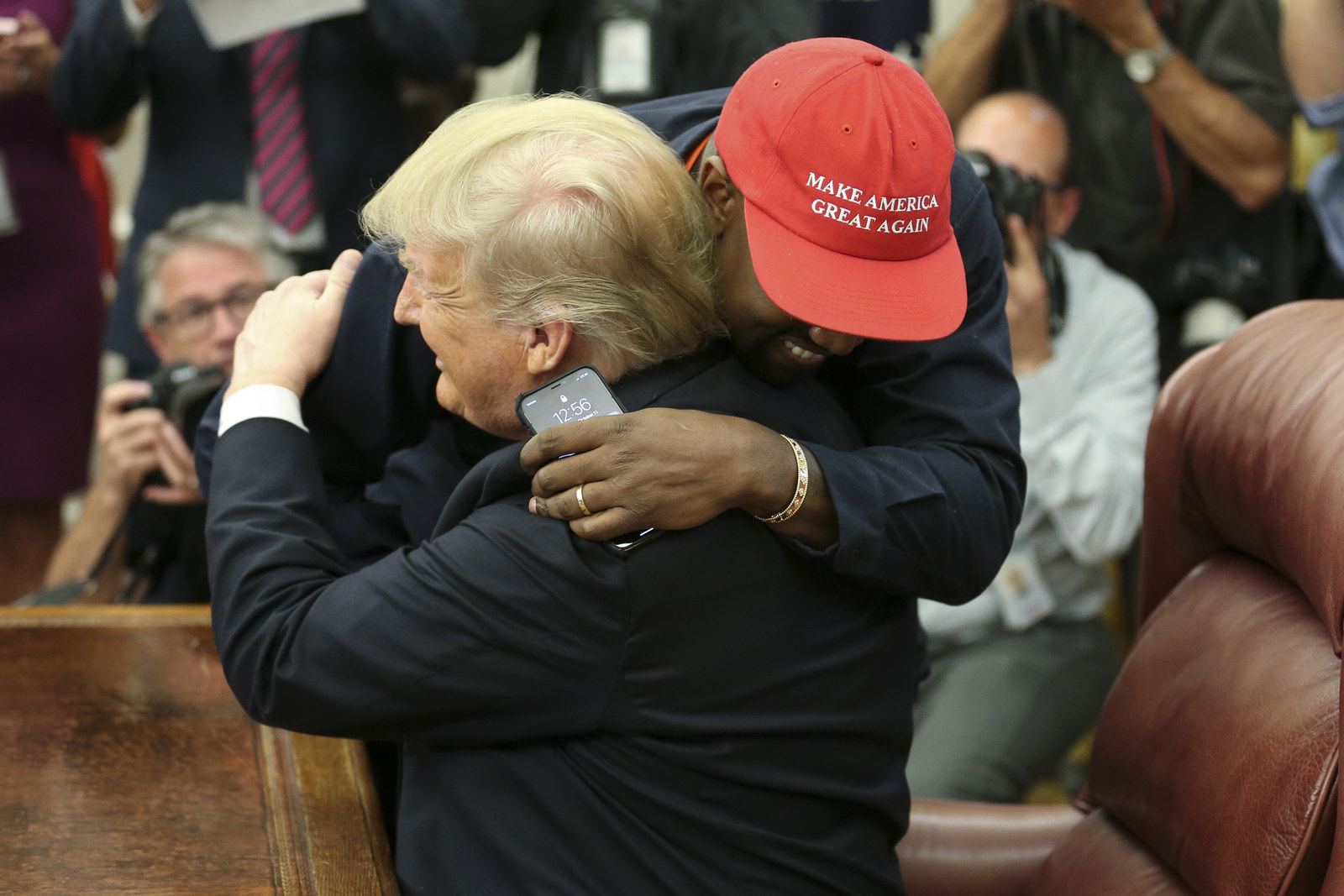 And everything and everyone was fine. The end.