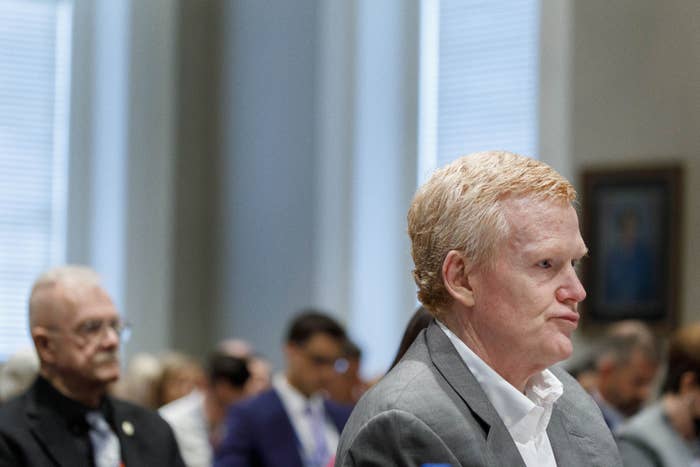 Late on the night of June 7, 2021, Mark Ball saw something that made his blood boil.
An attorney and longtime associate of Alex Murdaugh, Ball had arrived at his friend's rural hunting property in South Carolina's Lowcountry region after being notified that Alex's wife, Maggie, and son, Paul, had been shot dead.
The news was devastating. Ball had known the Murdaughs for decades, having worked with Alex at their law firm for more than 20 years. Ball always found Paul to be a good kid who would drop everything to help him on his property.
But as Ball made his way onto the Murdaugh property just before 11 p.m. — around two hours on from when officials now believe the pair had been shot — he was shocked at how lax authorities were in preserving what was now an active crime scene. No barriers had been erected to prevent cars like his from arriving, and many more vehicles continued to show up even after Ball suggested they erect a roadblock.
"People just kept piling in. Just more and more people kept showing up," Ball testified in court on Wednesday.
Ball said he also watched as investigators walked all over the area near the property's dog kennels where Maggie and Paul were murdered, including in the space between the two bodies. Soon, the damp mist and fog gave way to rain, with water draining off the kennels' roof and onto what remained of Paul's body.
"It's a crime scene. You don't want water dripping all over the place," Ball said. "But more importantly, I thought it was pretty disrespectful. Paul was a good young man."
"Quite frankly," he said, "it just pissed me off."
Defense attorneys called Ball to testify on Wednesday at Alex Murdaugh's trial over the murders of his wife and son in a bid to highlight what they've said was a sloppy response by authorities in investigating and preserving the initial crime scene. Ball described in detail how authorities made ostensibly no effort to prevent more than a dozen people, including Alex's friends and colleagues, from coming onto the property and cleaning up the main house — potentially even disturbing evidence.
Ball's testimony also helped answer one of the mysteries raised earlier this month by the Murdaugh family housekeeper, who said it was odd that when she arrived the next day at Alex's request, she observed the previous night's dinner stored neatly in the fridge and not left for her to put away, which she said was uncommon. Ball said Wednesday that he and his colleagues had been the ones to clean up the meal.
Returning to the house later the next morning, Ball said he observed bits of birdshot and buckshot still in and around the kennels (authorities had told him they'd collected all the evidence they required). He also made the horrific discovery of a baseball-sized piece of Paul's skull that had not been collected.
"It just infuriated me that this young man had been murdered and there were still his remains there," Ball said. "There was a large blood spot and tissue right off of the apron of that area right outside the feed room. It's kind of like walking across a grave. It's one of those things you just don't do."
But if defense attorneys were hoping Ball's testimony would only help their case, it soon became clear that he was no longer a friend of Alex Murdaugh.
Like others who worked with Alex, Ball described his shock and horror at being deceived by someone he trusted over years of alleged thefts. Alex, he told the jury, was not someone to be trusted.
"He effortlessly and easily lied to you for years, and you didn't know it?" prosecutor Creighton Waters asked him
"Didn't know it, and didn't catch it," Ball said. "The way he was doing it was very, very cunning."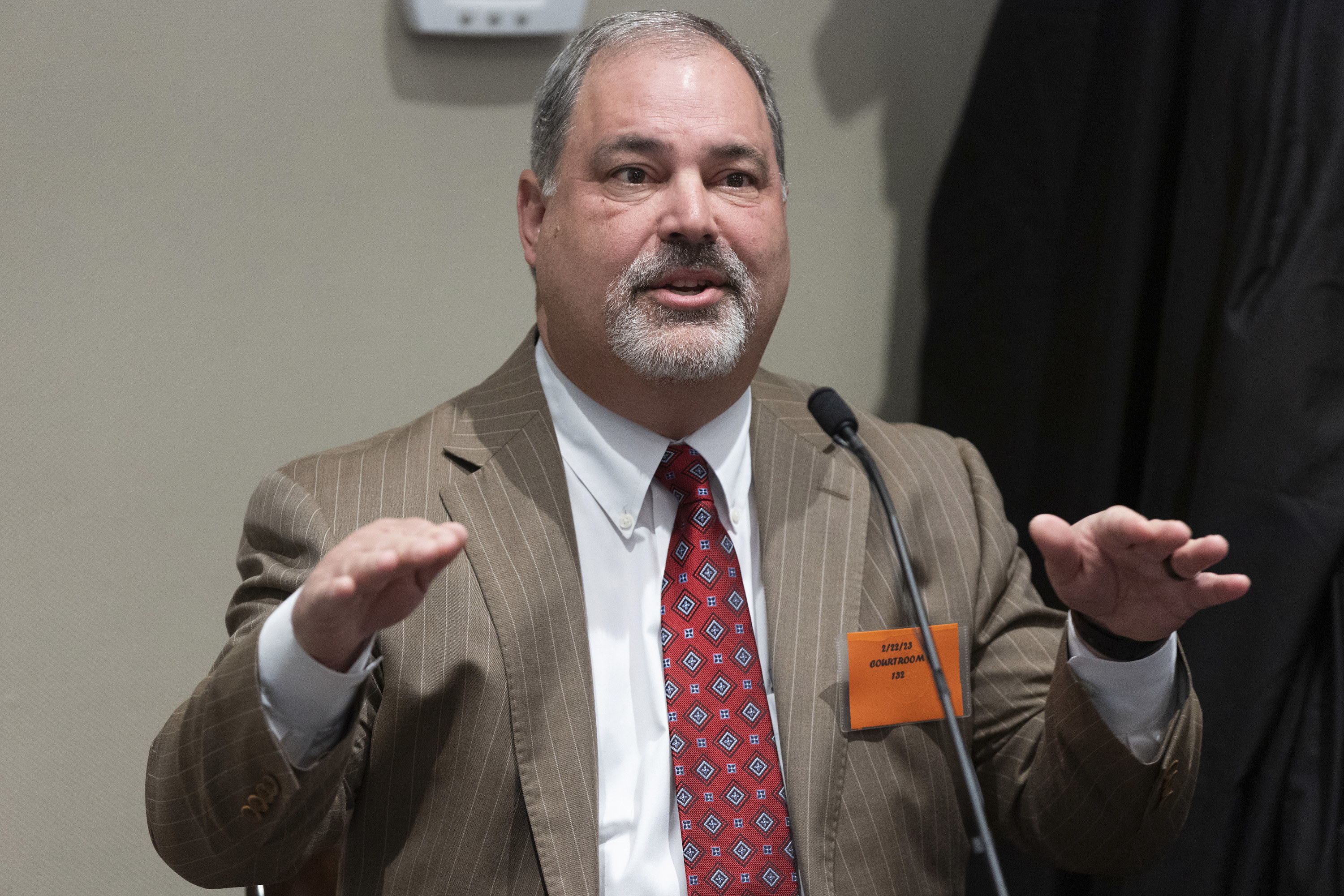 In a recorded interview after his alleged botched attempt to have himself killed after Maggie and Paul's deaths, Alex told investigators that in order to fund an addiction to painkillers that sometimes cost him as much as $50,000 per week, he routinely used the "ill-gotten gains" that he'd stolen from his law firm partners and his own clients, some of whom had lost loved ones in accidents or been left severely injured.
Ball testified that in the period since September 2021, when he and his partners forced Alex out of the firm upon discovering his alleged thefts, they've had to pay as much $11 million back to clients who Alex stole from. Ball spent three decades working at the firm — his entire legal career — and Alex's thefts ruined their entire reputation, forcing them to essentially start again.
"I'm mad as hell," Ball told the jury. "You just don't know how mad I am."
More than anything, Ball said he was blindsided — not only learning of Alex's drug use and thefts, but also at discovering that his former friend and colleague had been so skilled at living a lie.
"He was pretty good at hiding who he really was, wasn't he?" asked Waters.
"Obviously," Ball replied.
During his testimony, Ball made clear to the jury that he was not saying that he believed Alex was a murderer because of his lies or thefts. But Ball's evidence, while highly critical of the state investigators who processed the crime scene, could still prove immensely damaging to Alex with the jury.
Prosecutors have painted him as a skilled liar who is adept at reading people, alleging that he decided to kill his wife and son to cause a distraction and engender sympathy once another law firm colleague told him they believed Alex had stolen almost $800,000. That confrontation occurred on the morning of the murders.
Prosecutors say that unlike previous incidents where Murdaugh's shaky finances had almost been found out, he lacked the available cash to immediately repay the money and excuse it away. In the past, Alex had allegedly cashed checks that weren't for him, then pretended it had been in error. Ball said Alex was also using the company credit card to pay for personal expenses, including tuition fees for his sons.
"He just wasn't a very good rule-follower at all," Ball said.
Ball testified that Alex did receive sympathy and patience following the killings. In the immediate aftermath, as the entire law firm rallied to his side, people made a conscious effort to forget about the missing money, at least temporarily. "The man just lost his wife and child. There's no way we're going to be cruel," Ball said. "We'll get back to it later. And we did."
"Everything stopped. The whole world did," he said.
Ball also described the climate of fear that gripped the law firm after the murders. With an unknown assailant still at large, partners were worried for the safety of their roughly three dozen employees. Senior staff were calling clients to see if they might have ideas about who would want to hurt the Murdaughs or other law firm figures. Yet Alex appeared to make no such inquiries. Ball said he never heard Alex express any concern about the safety of himself or his surviving son, Buster, even though the killer ostensibly remained on the loose.
Alex's story about what he did that night also changed, Ball said. In some versions of the story, he checked Maggie's body for signs of life upon discovering the pair after 10 p.m. In another version, he checked Paul's body first. Ball said he didn't put too much stock in the discrepancies, believing that trauma may be to blame.
Yet Alex was consistent in one element of his story. Ball said Alex told him three times that he had not been at the kennels in the immediate period before the pair were killed. Instead, he said he awoke from a post-dinner nap at the main house, then left to visit his mother when he couldn't make contact with the pair.
But that was not truthful. Ball became the latest witness to state that he too could hear Alex's voice in the background of a video Paul had recorded just minutes before authorities allege the fatal shots were fired.
The day after Alex was fired from the firm in early September 2021, Ball said, he learned that Alex had been shot and immediately suspected it was an attempted suicide. "My first response was don't tell me that jackass killed himself," Ball said.
When Ball was informed that Alex told authorities he'd been shot by an unknown assailant while changing a tire, he said, he didn't believe Alex's story at all. When he got to the rural road where the shooting occurred, he said the scene looked suspicious and the car's tire looked like it had been intentionally slashed. "I said, 'I don't buy it,'" Ball recalled.
Indeed, neither did authorities. Alex and his alleged accomplice — Curtis "Eddie" Smith, the man Alex said had been his longtime drug dealer — were soon indicted over the suicide-for-hire scheme. Alex had allegedly been trying to ensure that Buster would receive a $10 million life insurance payout, but Alex was only lightly injured in the shooting.
Noting that the purported violent scheme was carried out almost immediately after Alex was once again in trouble over stealing from work, Waters linked the roadside shooting to the murders of Maggie and Paul.
"And just when accountability is arriving again," Waters said, "the defendant manufactures himself to be a victim, correct?"
"That's what it turned out to be," Ball replied.